So, starting from 21 July 2017, Attarine introduces new menus, a slight change from the Mediterranean to the comfort food that you will most-likely be more familiar with.
To be honest (well, I always try to be really honest), I really loved their Mediterranean concept that really brought out a new kind of thrills to the culinary scene in Jakarta, but of course not everyone will be able to really apprecciate the notion, so Attarine made a dynamic decision to revise slightly and add new menus that will showcase more to the comfort food such as pasta and meaty cuisine.
Just about a week ago, I attended the preview tasting and got the chance to be the first to try their newly-curated menus.
From the amuse course to the dessert, everything went really great. The majority of the dishes that we had really pleased us. That's actually the brilliance of Chef Jacob, with his creativity and uniqueness trying to blend the unexpected ingredients and would eventually turn out good (at the very least!).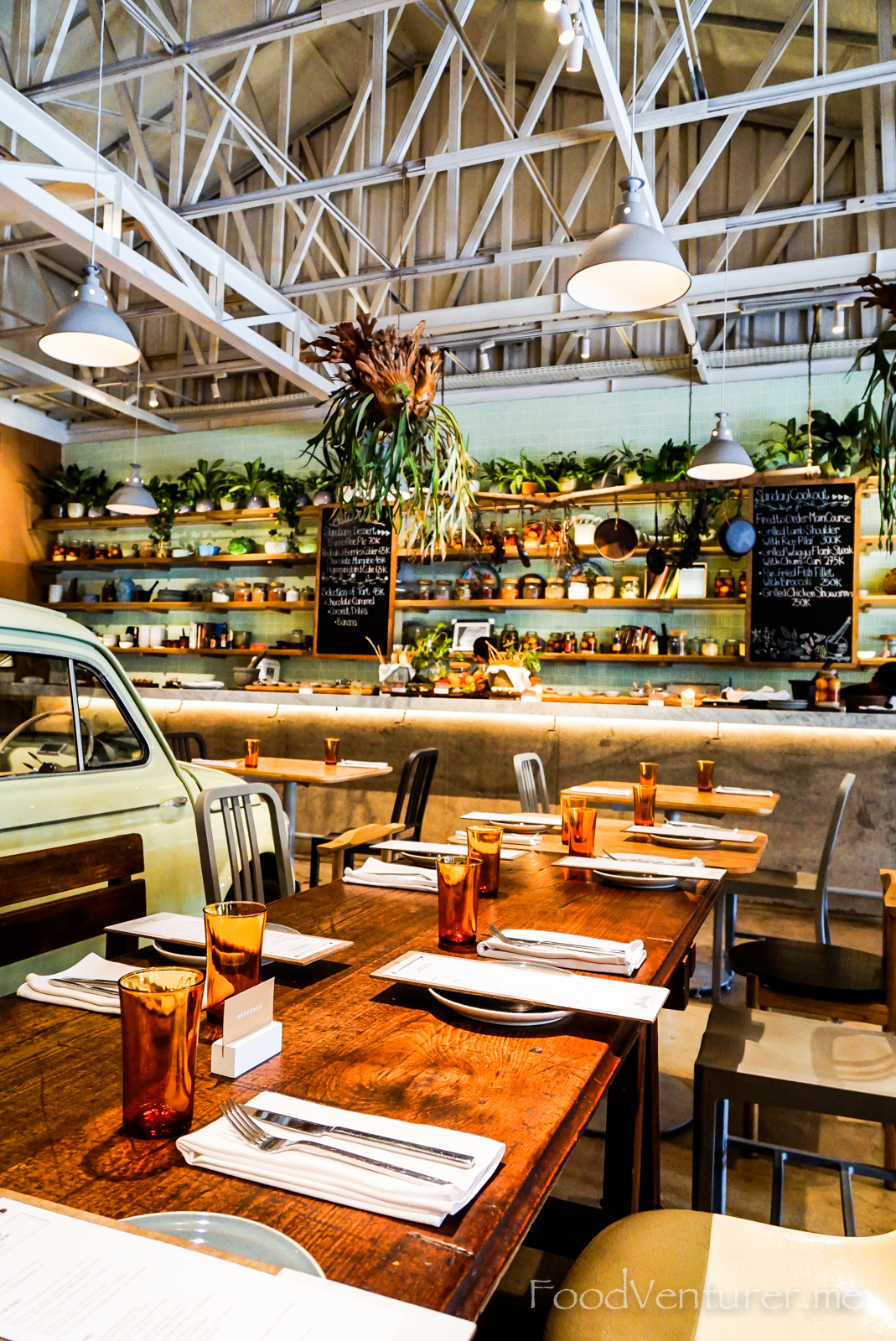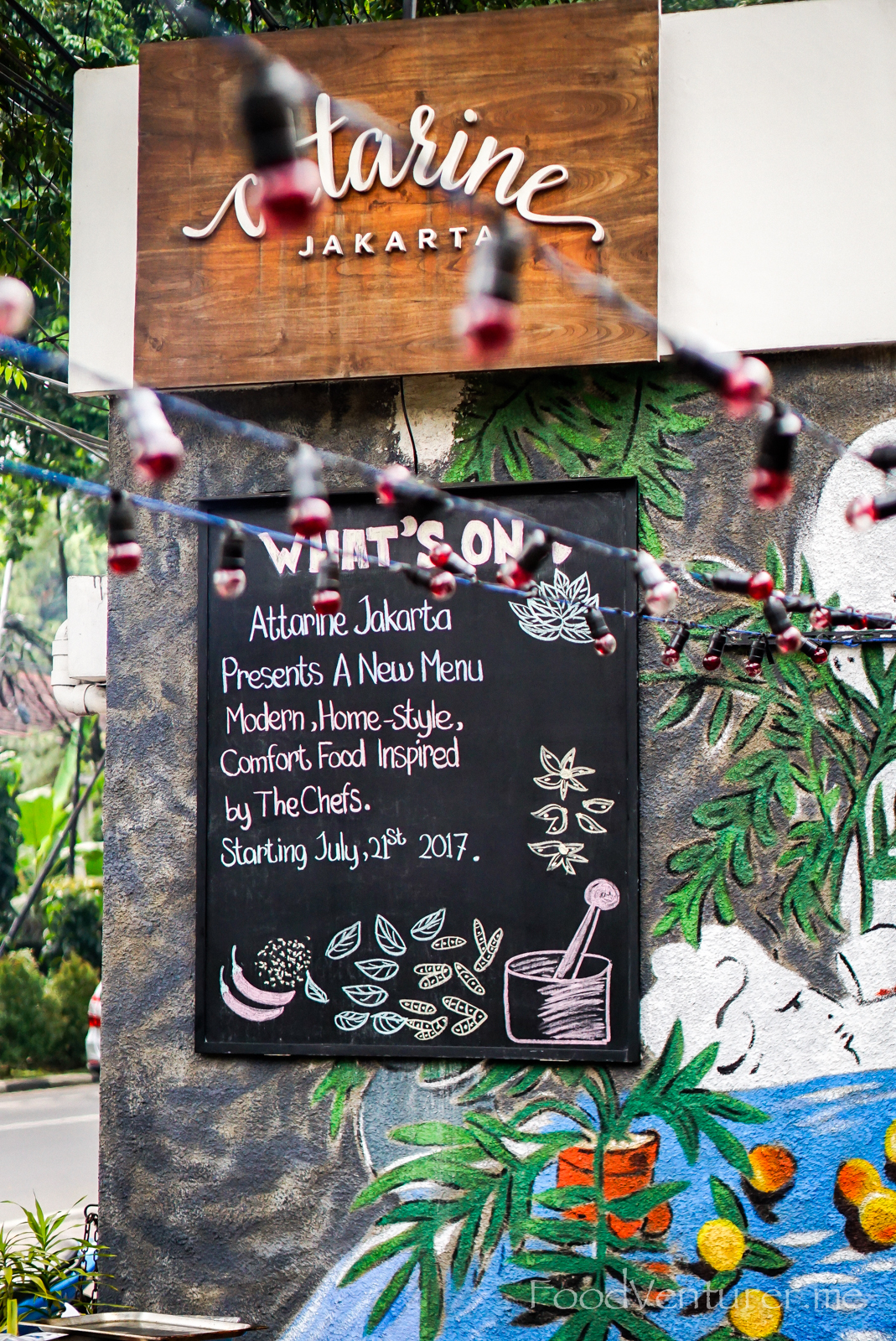 Let's check everything we had here, and by everything, it's more than 10 dishes!
# Caramelized Cashews and Shallots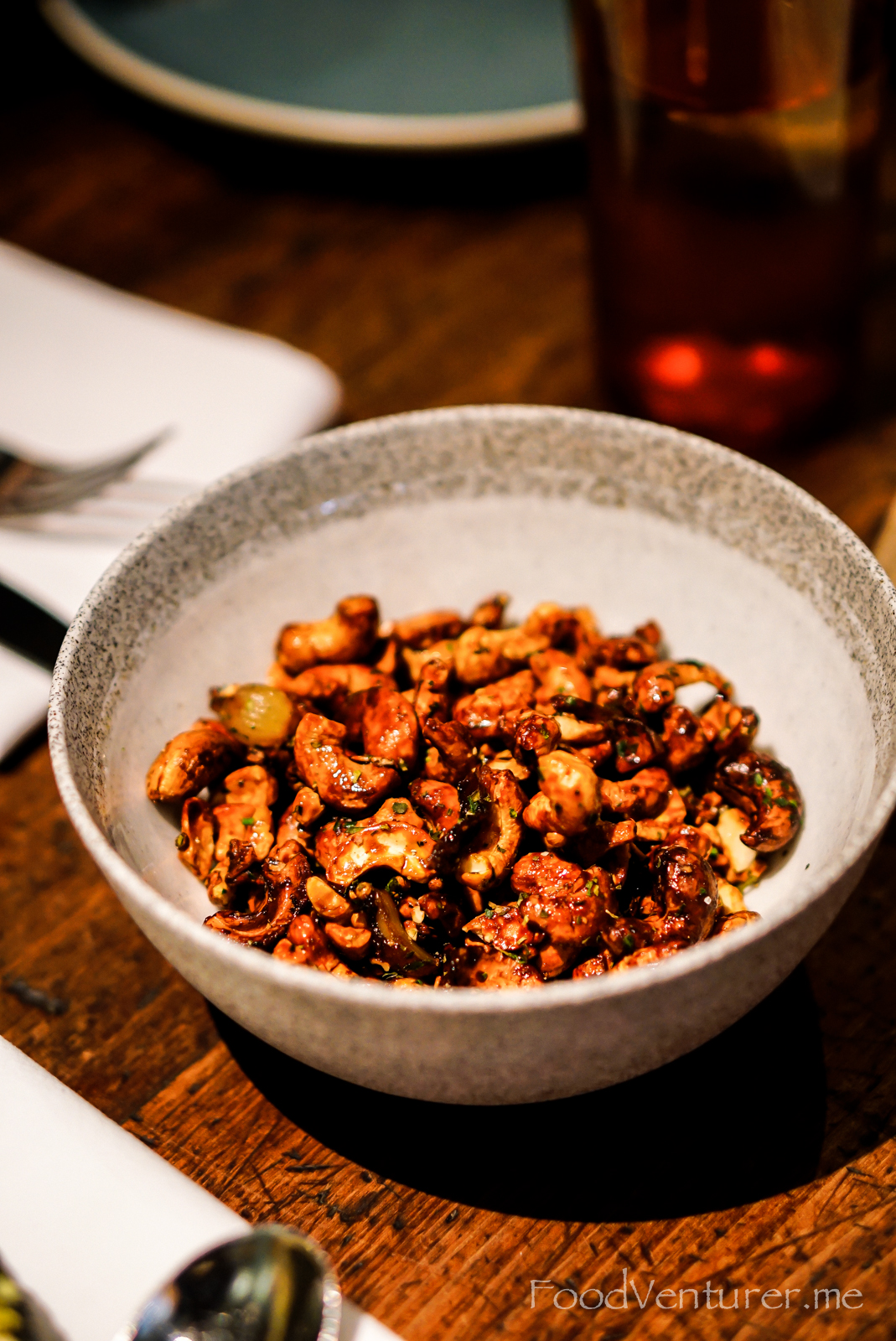 The amuse started with two fun bites. This included the sticky gorgeous cashews with fragrant shallots! It's fragrant, sweet-ish, earthy and just so good to munch!
# Pumpkin Seed Crackers with a Dip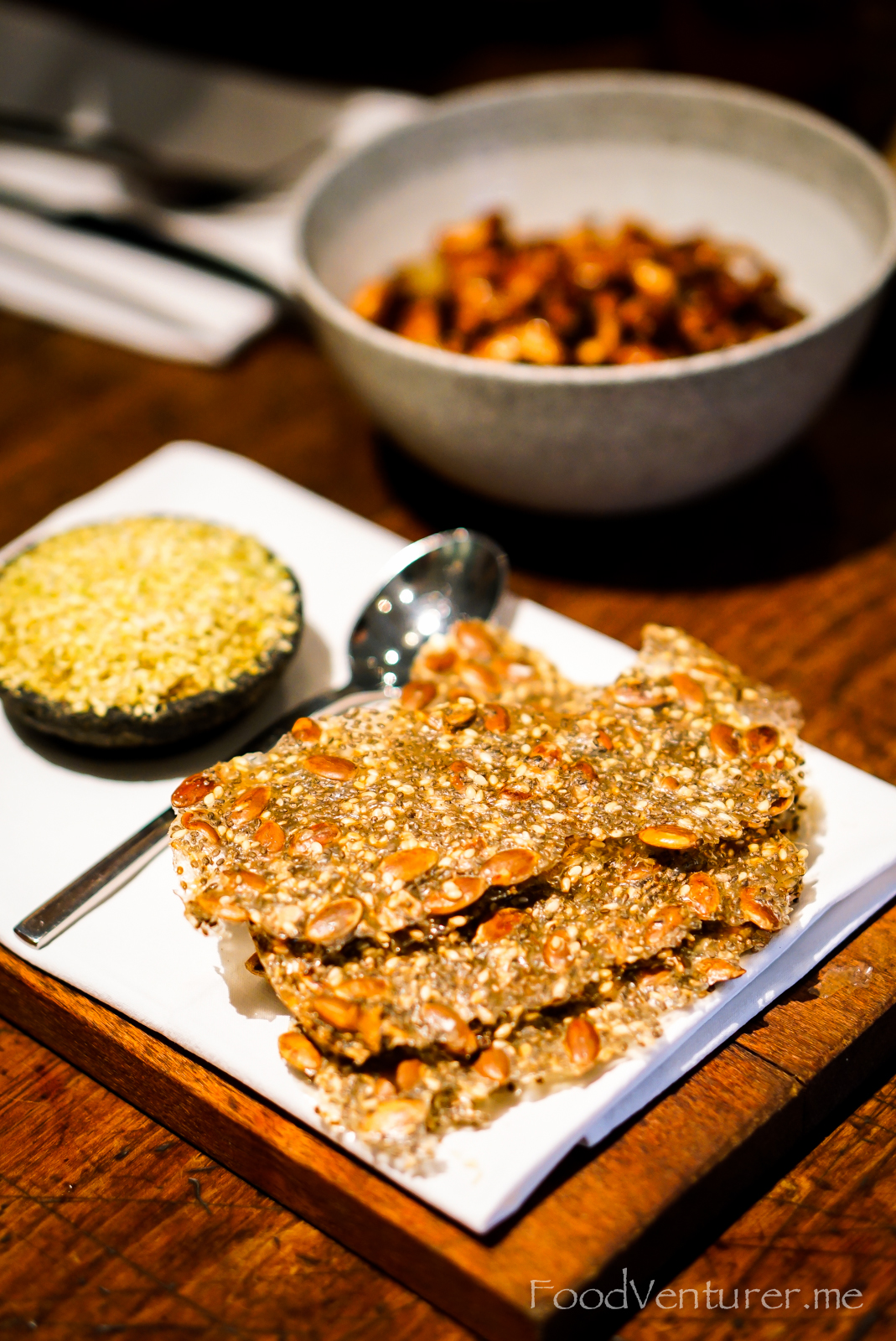 The funny thing about this pumpkin seed cracker is that it looks like a gelatine sheet! It's transparent with plenty of flaxseeds, pumpkin seeds, and I think sesame seeds! The dipping was so much fun too. It was a green puree that after tasting, seemed to be blend of pistachio! Purely exotic!
# Wood-fired Edamame with Chili and Lime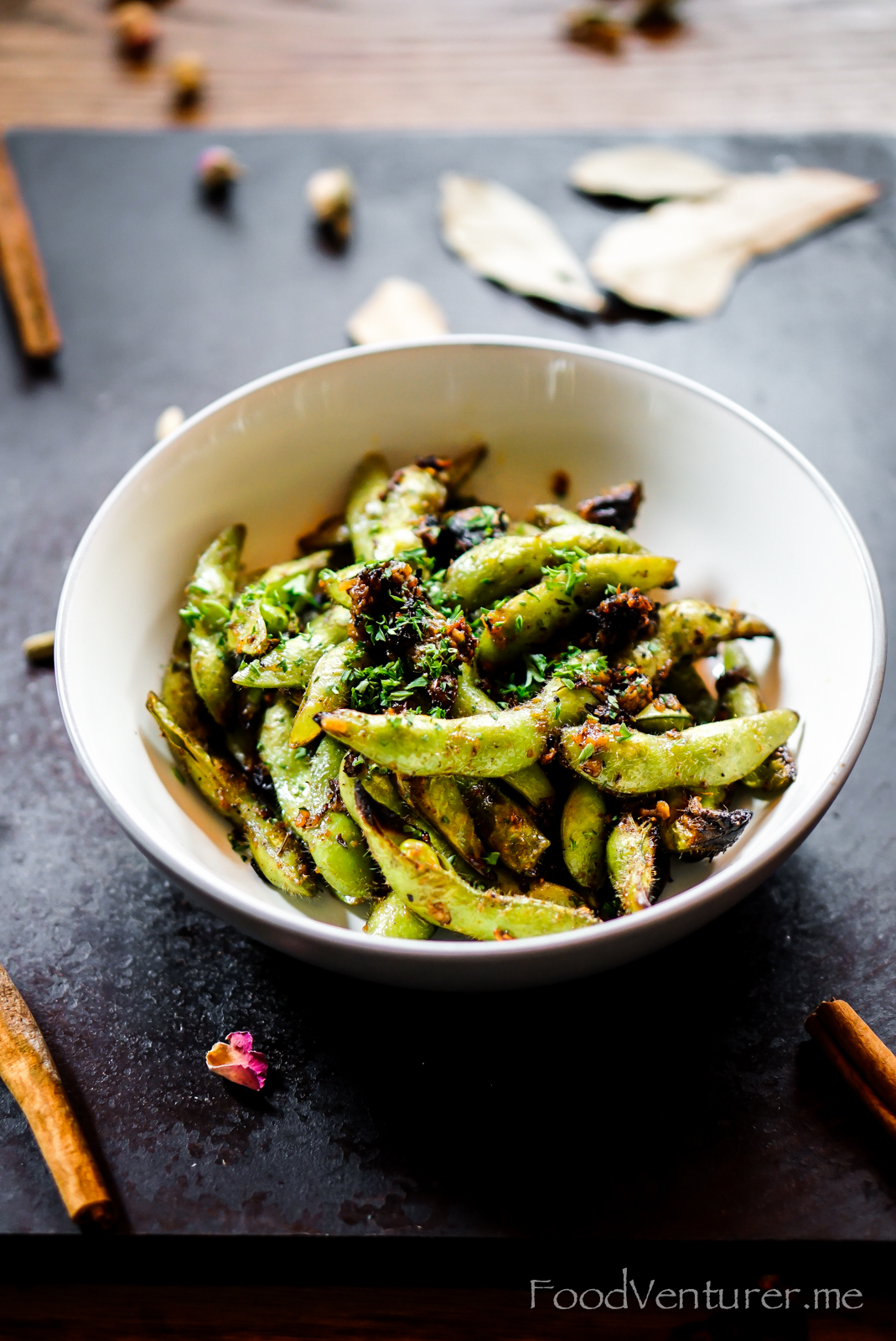 The first starter that we had was this edamame. How can they impress us with the already-beloved edamame? By smoking it and twisting it with a dash of chili and lime! The result was this smoky flavor with a more complicated spicy aftertaste.
# Crispy Chicken Strips with Sweet Corn Pudding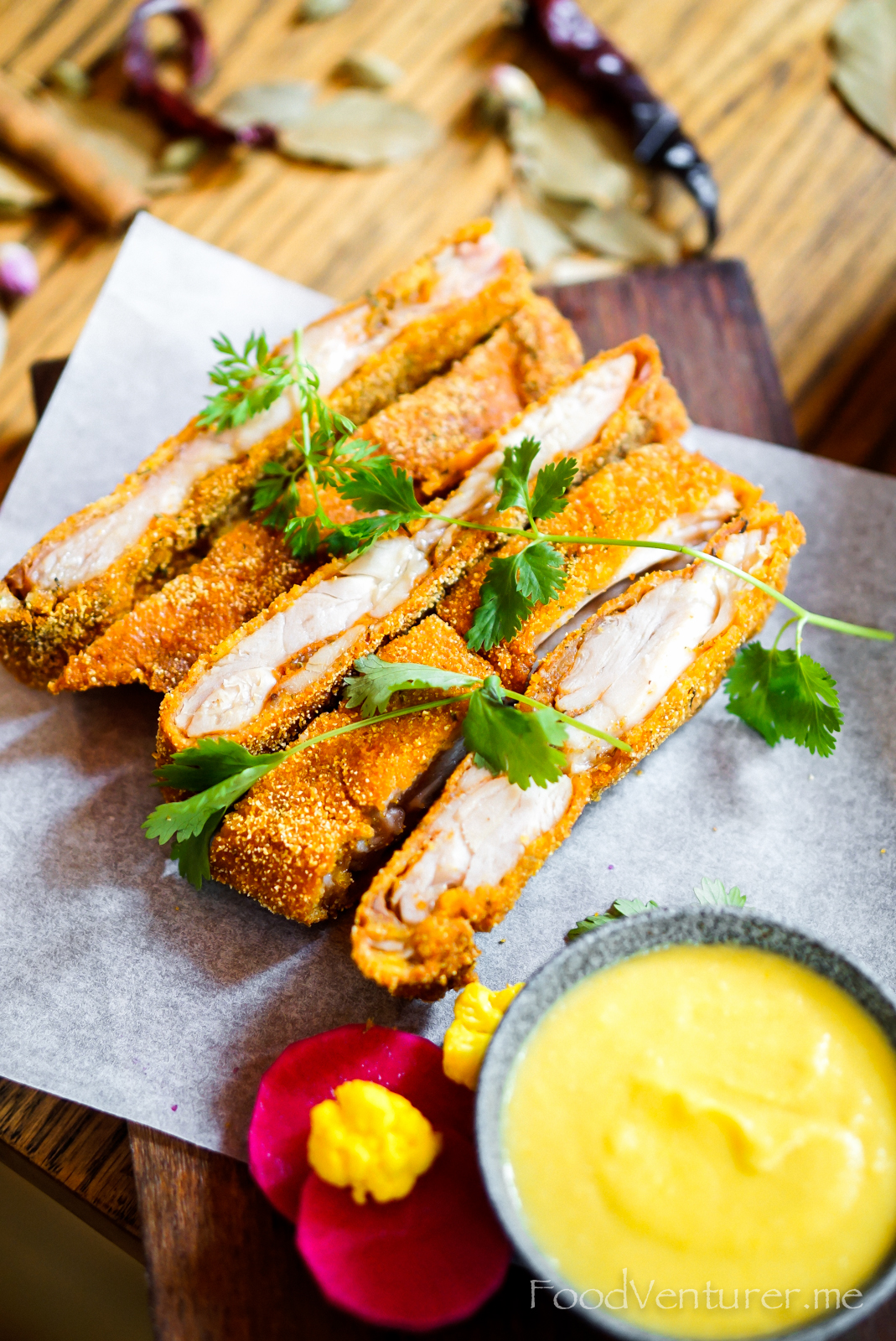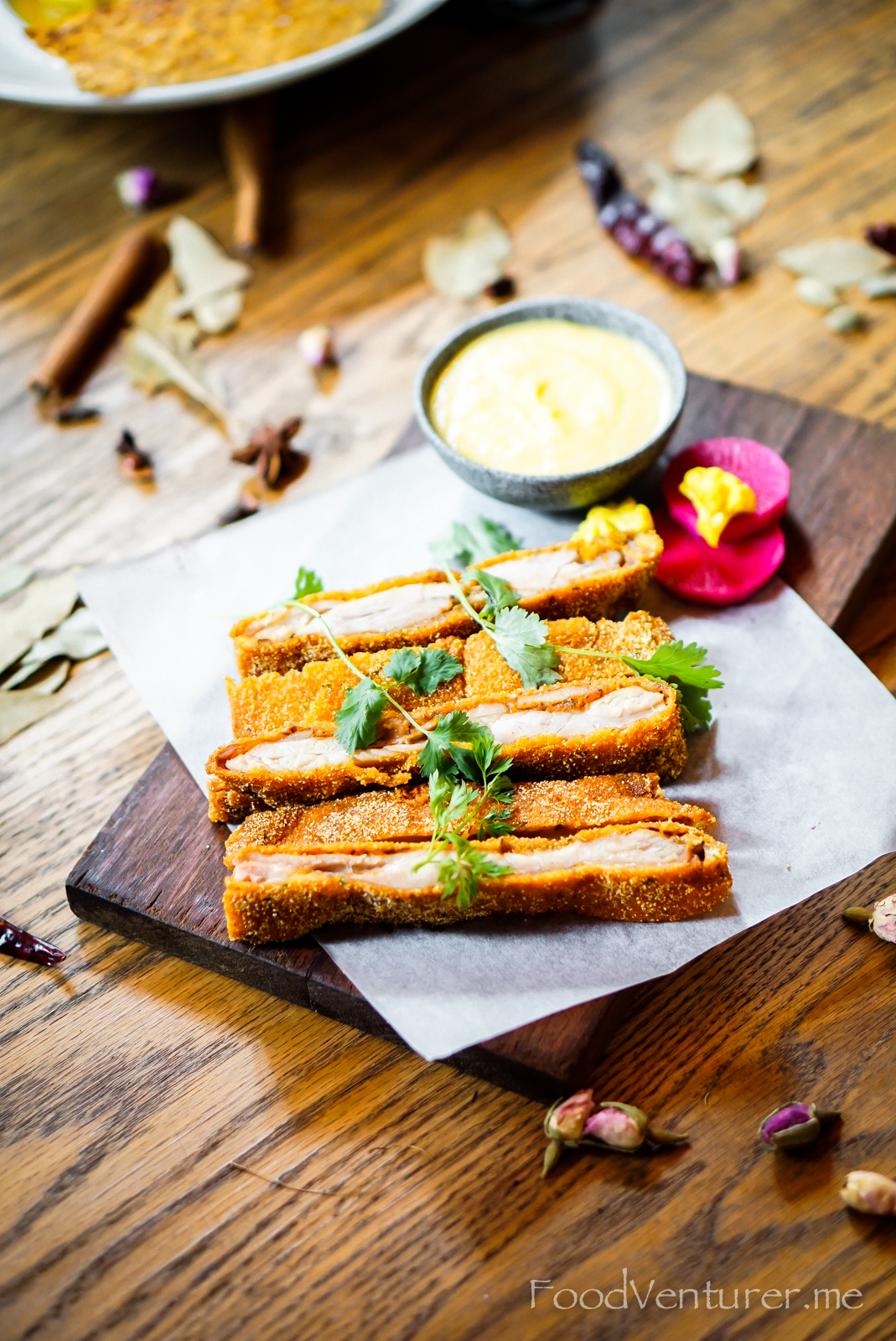 Don't let the ordinary appearance fool ya. This was plenty good with a super juicy chicken inside with hard crackling polenta-based outer layer! With a dip in the sweet corn pudding, it turned out just right! A good combination of sweet and savoury.
# Market Ceviche: "Fish of the Day" Marinated with Turmeric, Citrus, and Cilantro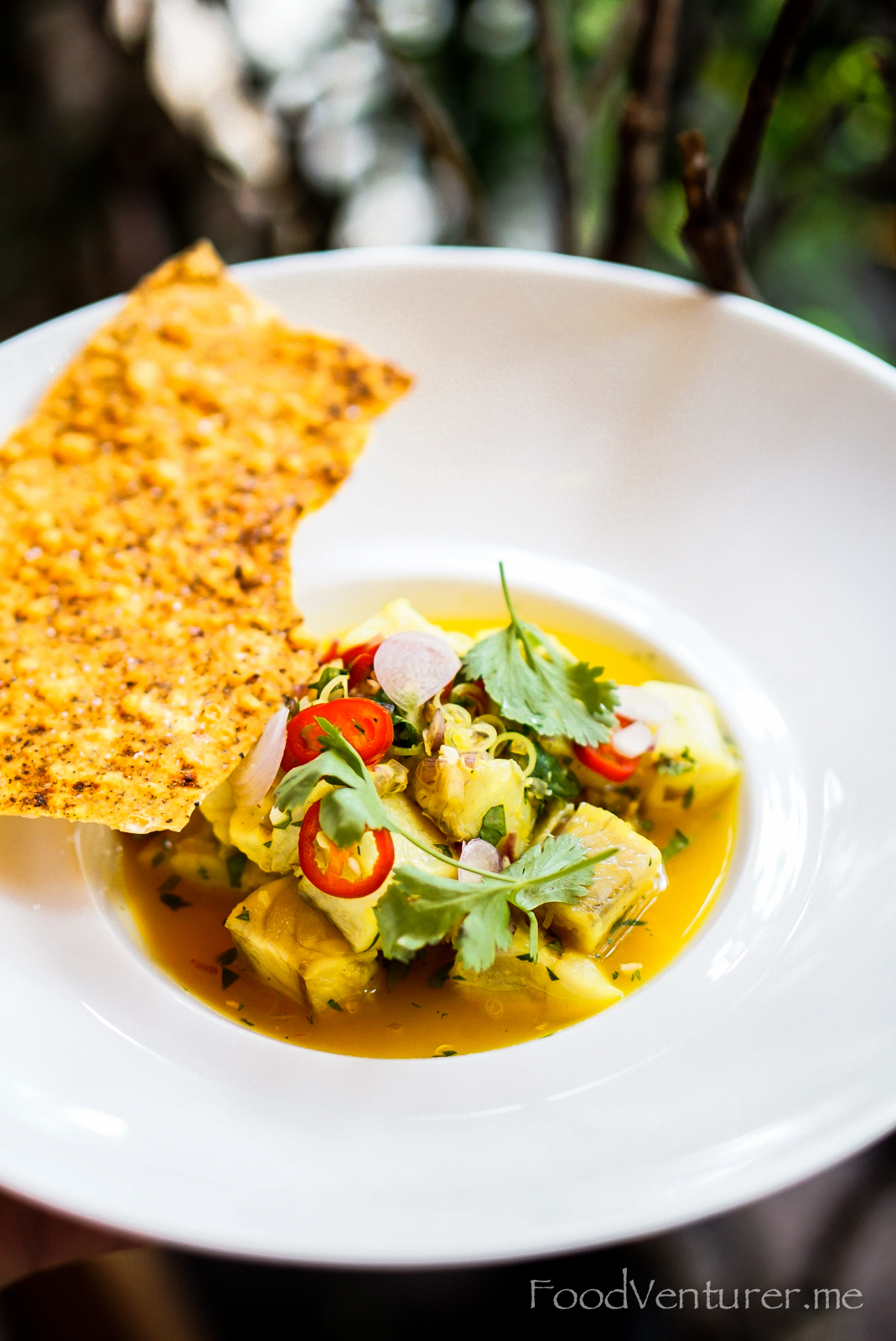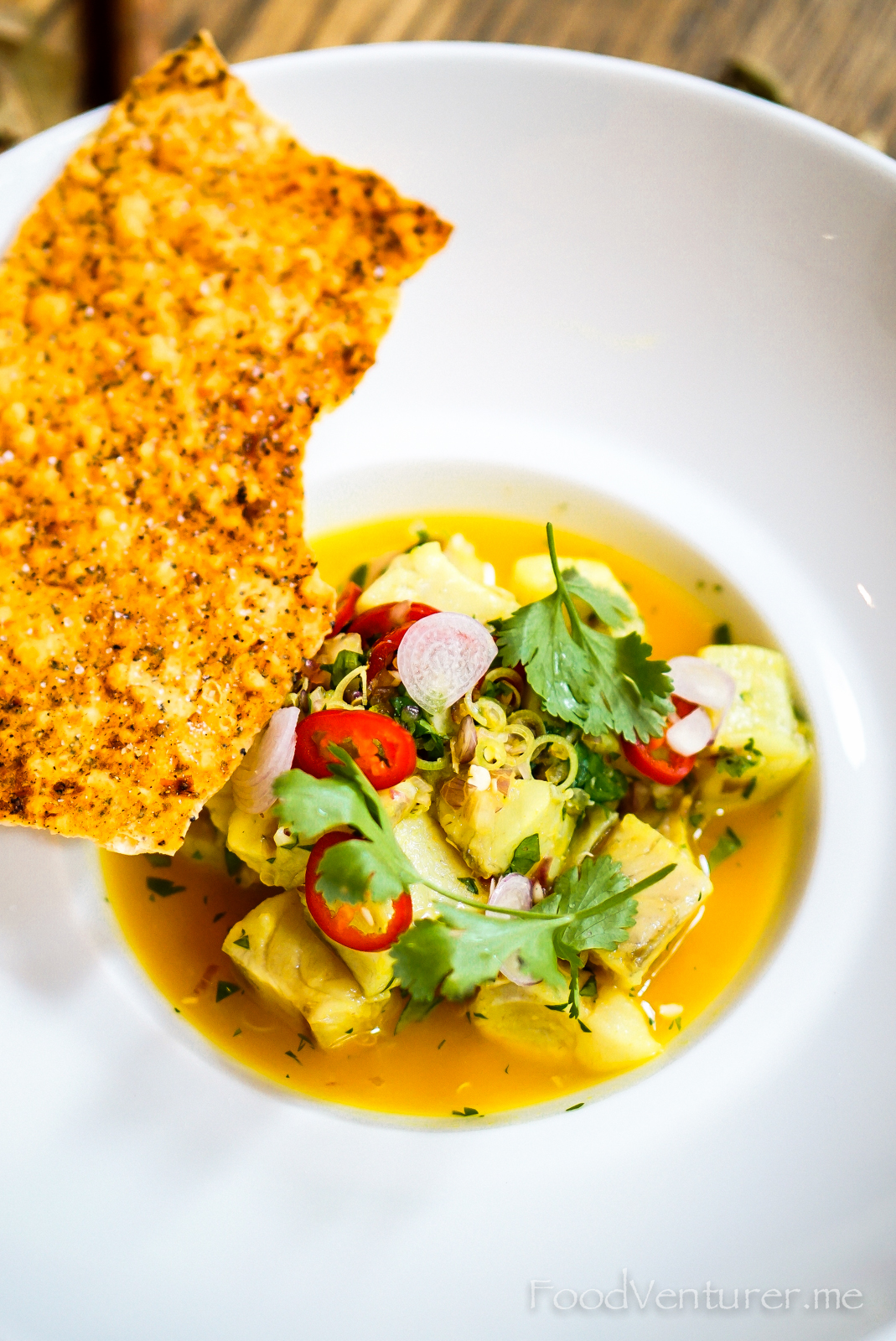 Most likely the best Ceviche that I've ever tasted! But this is just my personal preference. The Ceviche here uses different kind of fish depending on what Attarine has for the day. But the great part is the ingredients used for the ceviche, which are turmeric, citrus and cilantro. For me, these trio brought out plenty of flavours and balance of the sweetness from the fish, citrus sensastion and fragrant turmeric and cilantro. Not to mention the golden color that really rose my appetite! Much recommended!
# Sourdough Toast Topped with Slow-Cooked Young Jackfruit + Citrus BBQ Sauce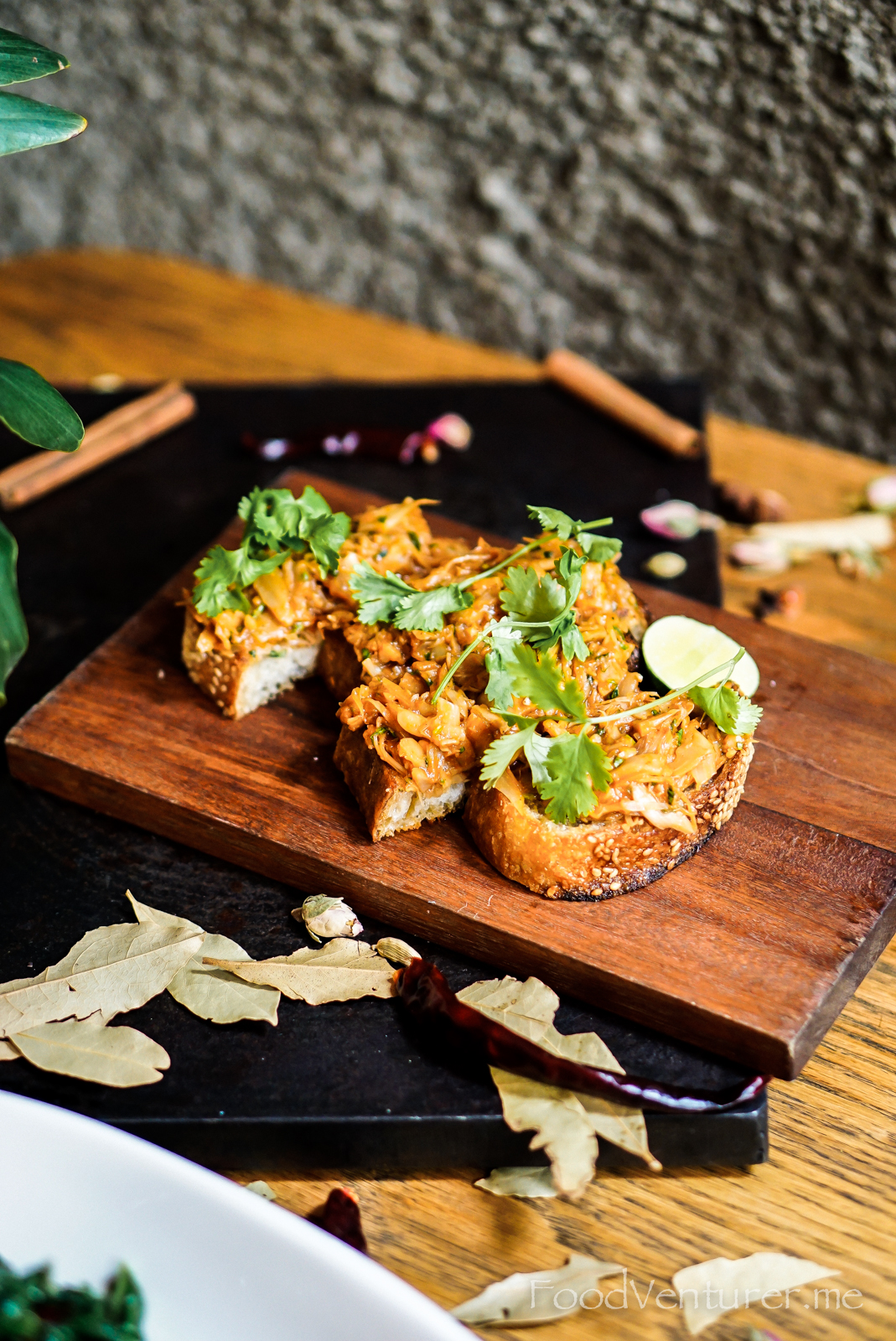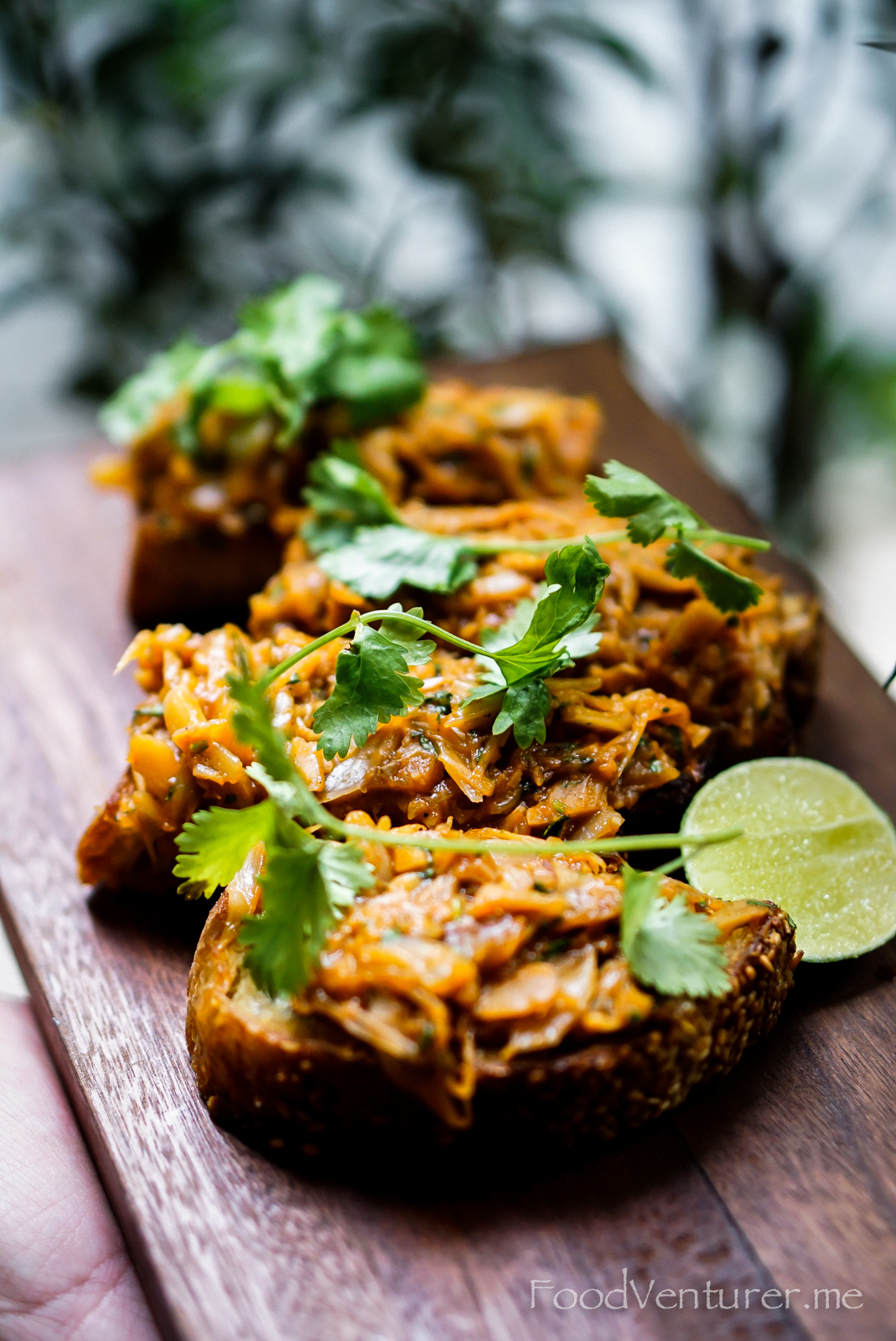 Remember the Beetroot Toast that I raved about on my previous post, I guest I found the even better counterpart! This was unexpectedly good. Reading the name that contains Jackfruit didn't really attact me. I meant, are you sure jackfruit and a sourdough toast will be good? But it was like Chef Jacon did answer this with a real confidence and boom, I was hooked! Trust me, the young jackfruit tasted nothing like the jackfruit I had in mind. It was meaty, almost too similar to a pulled pork, with citrusy bbq sauce that complemented the whole toast with perfection.
Do try this when you visit Attarine!
# Wood-fired Large Shrimp with Coconut, Cumin + Chili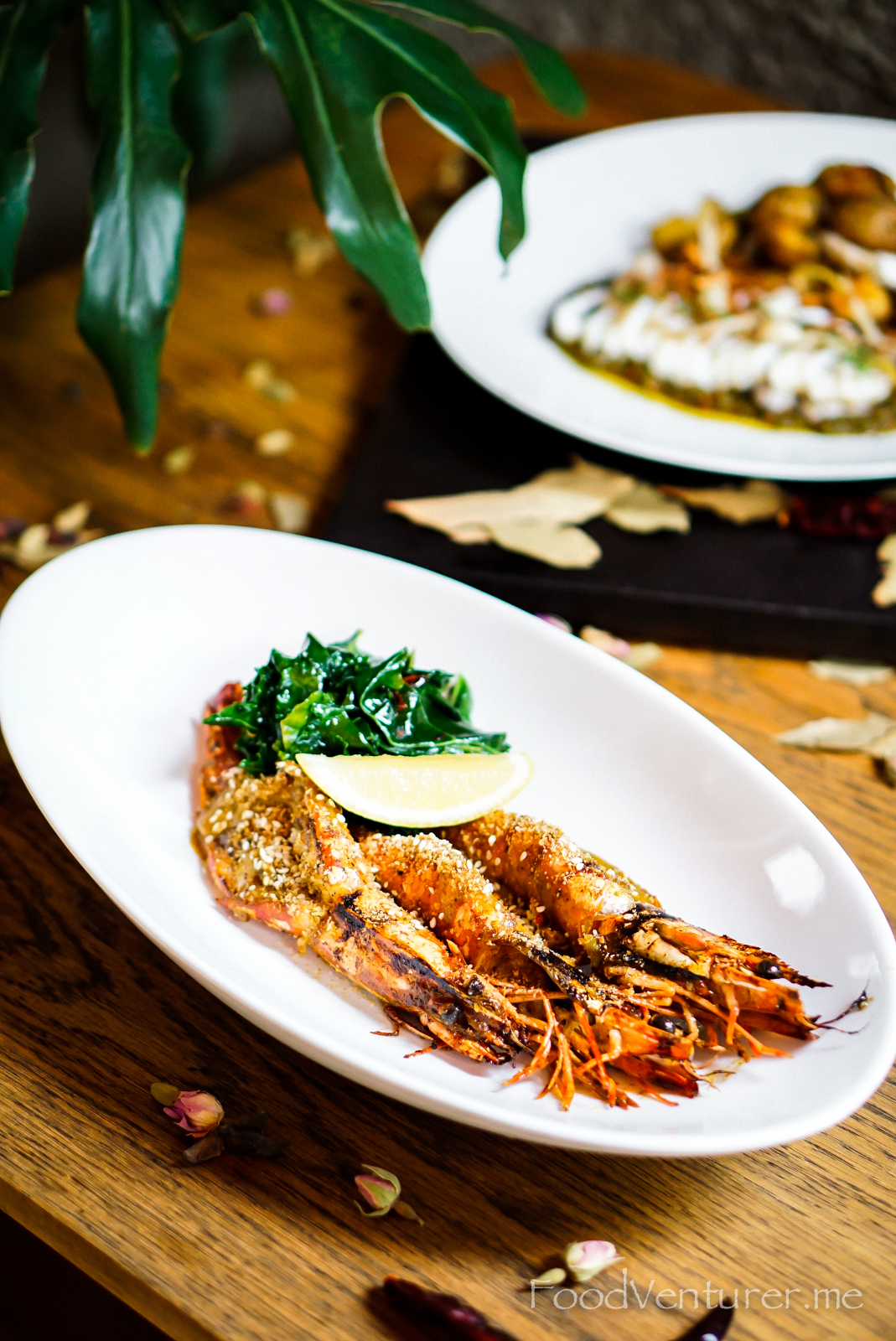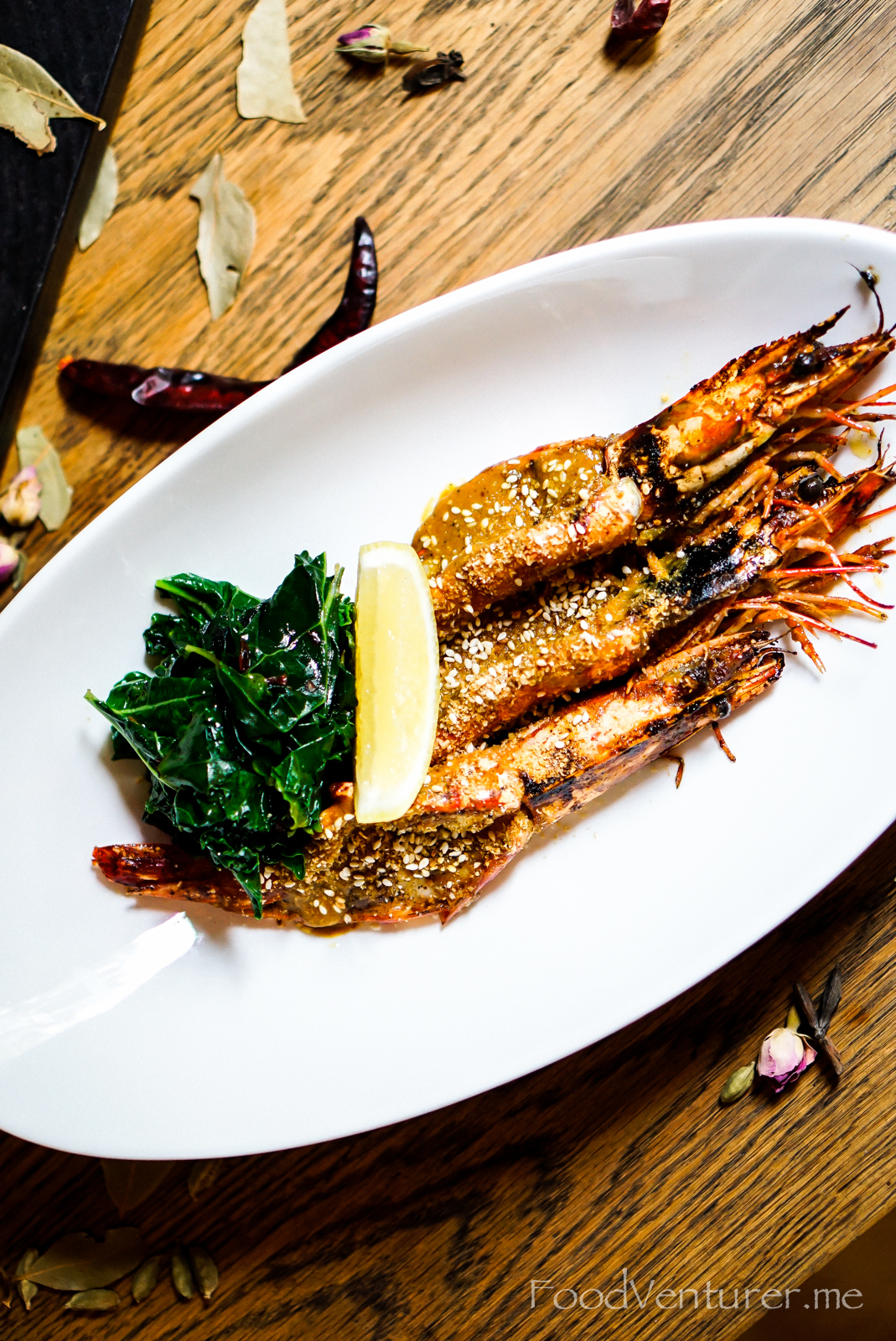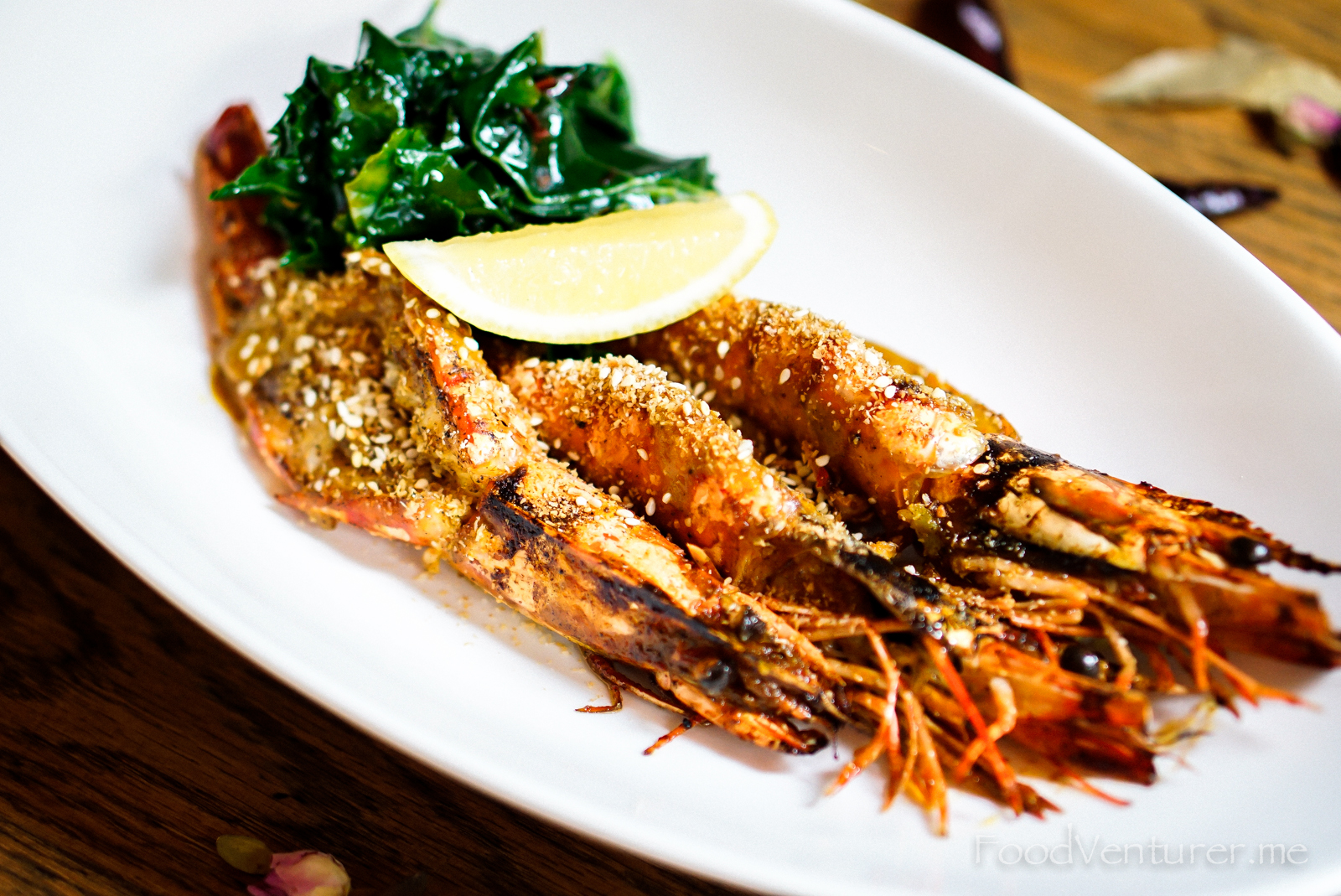 This would be great for those who love a balinese touch to their seafood. It was smoky, fragrant and wood-fired to perfection. For me, I thought that they could actually give much more flavor to this dish as I like a bolder version of everything. But nonetheless, a great starter.
# Butternut Squash Gnocchi with Braised Duck Leg + Curry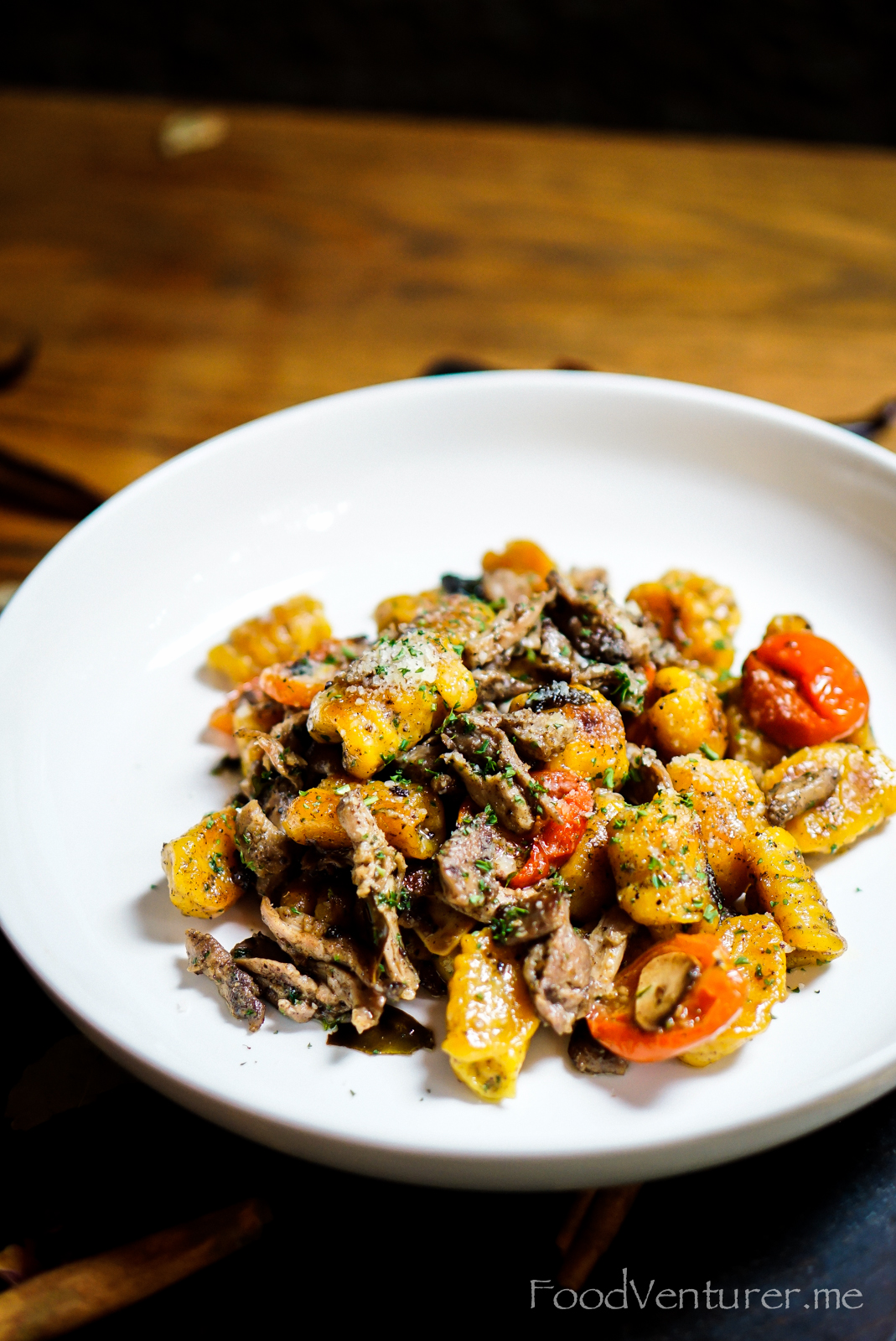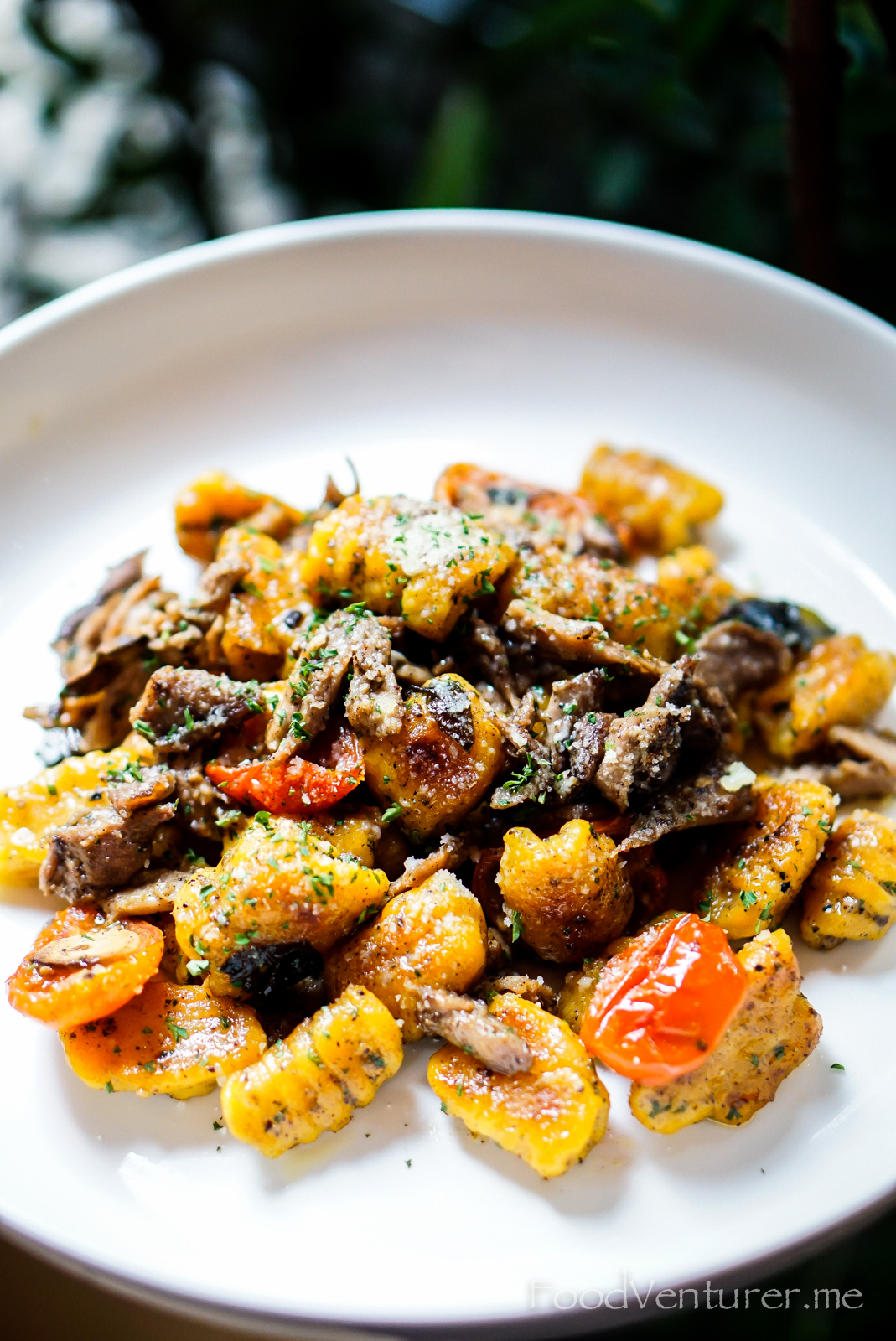 Here comes the mains. With the highlight of comfort food, Attarine brings pasta to the table. And here is the Butternut Squash Gnocchi with Braised Duck Leg and Curry. The result, since we took too much time taking a picture of this gnocchi, it was not as good as it was supposed to be if enjoyed fresh from the kitchen. So it won't be fair for me to complain about it. Anyway, the braised duck leg was tender and the curry flavor was spot on.
# Bucatini Pasta with Braised Fennel, Dried Chili + Crab Abon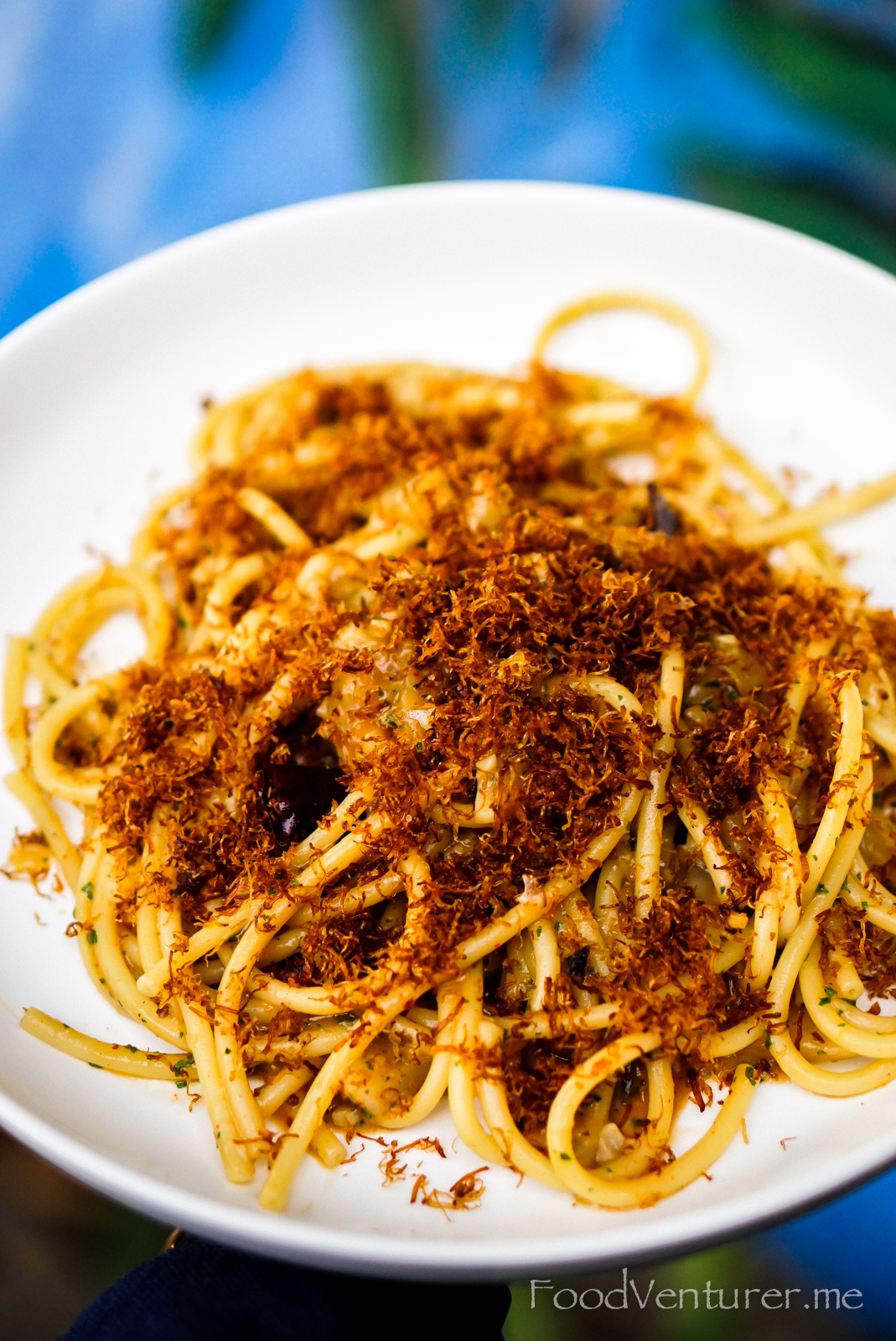 The second pasta that I tried was this Bucatini, which was fairly new to my knowledge. Apparently, bucatini is the kind of pasta that appears like a thicker version of spaghetti and has hole in the middle (like a straw, just don't try to drink with it. lol). It was pretty good, but I'm not really a fan of crab, so it was okay for me.
# Grilled Lamb Shoulder with Beets and Olives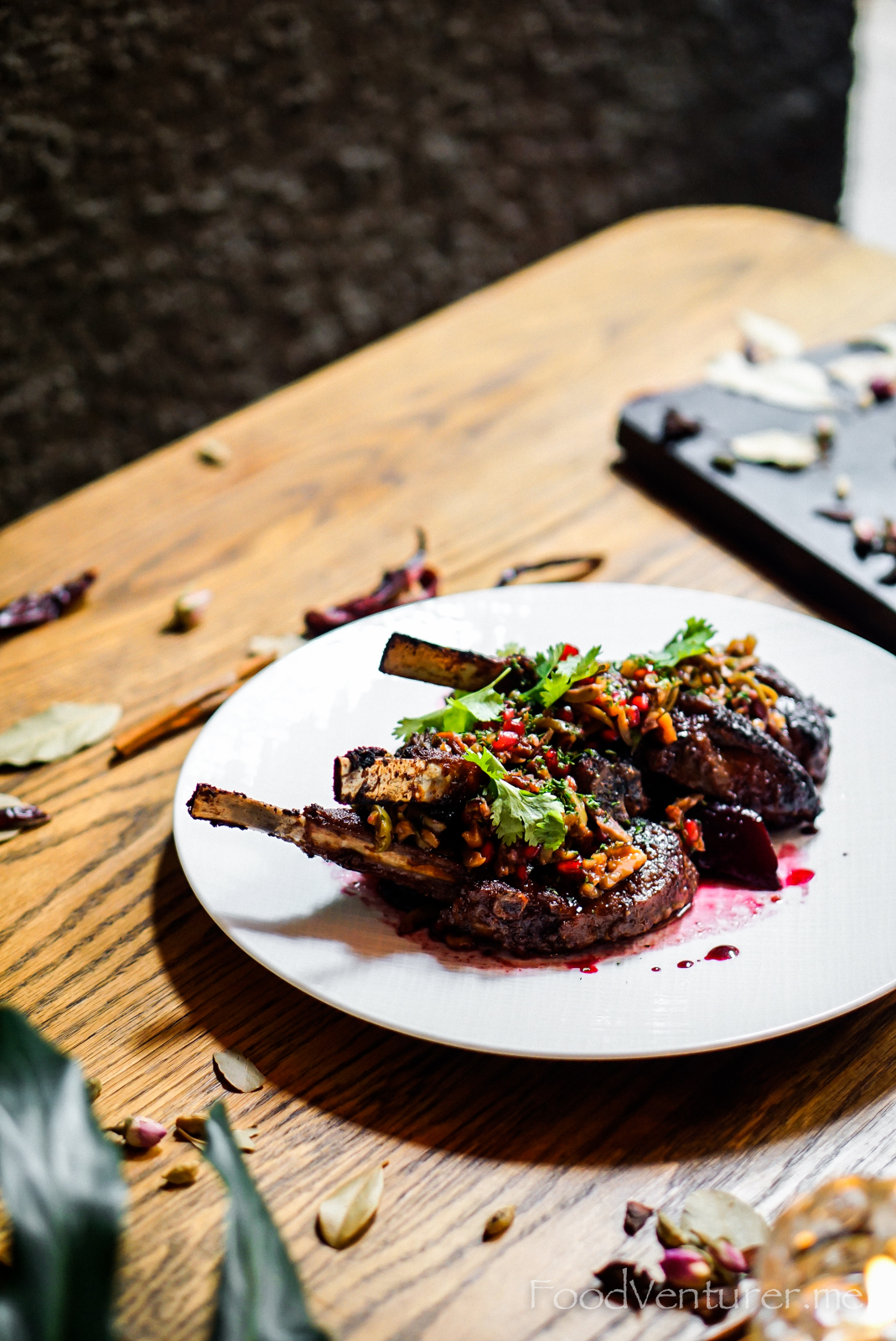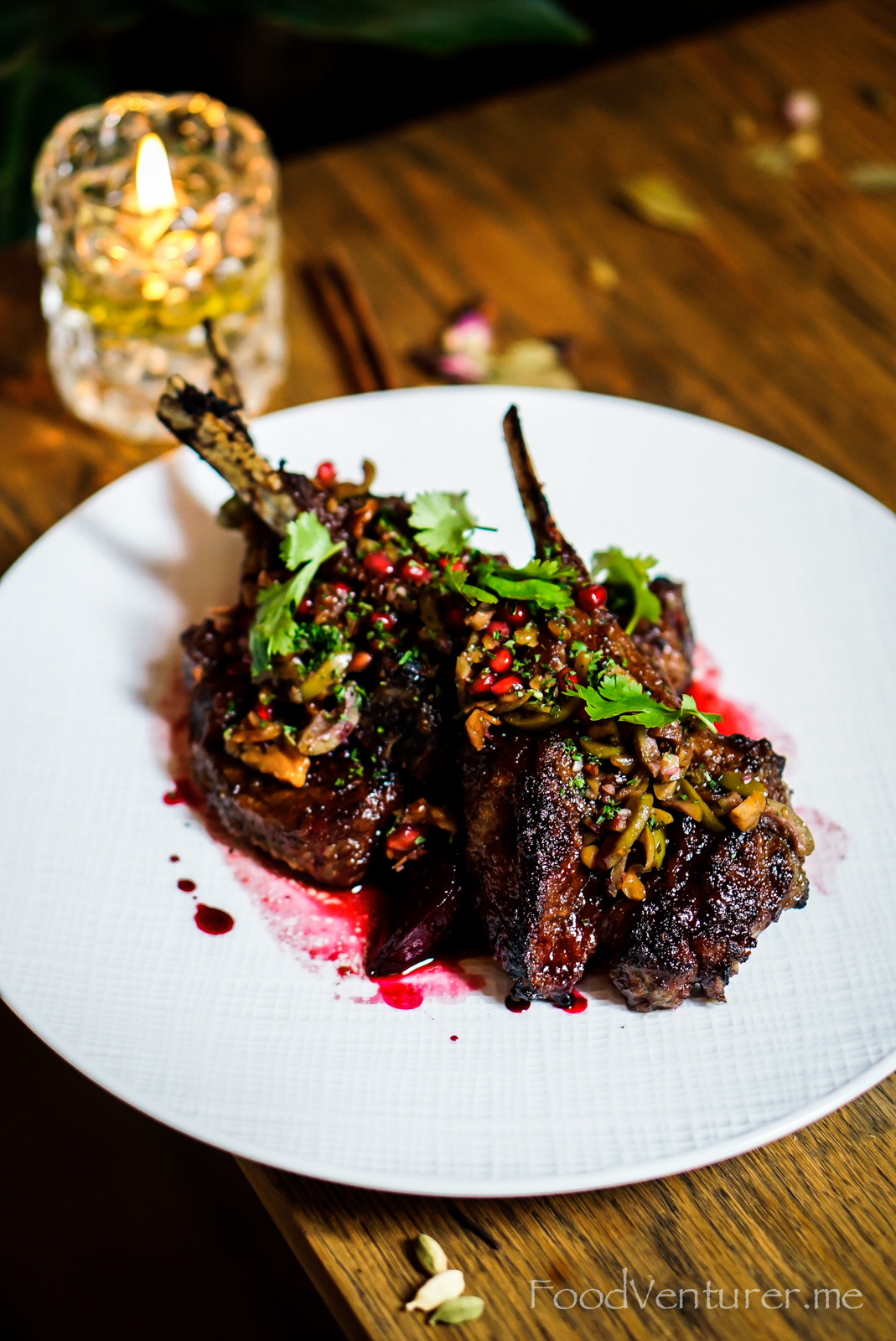 OMG OMG, This was freakin' good! The lamb was huge, with really tender texture (sometimes slightly fatty just the way I love it!) with a really good smoky hint, sweet caramel, fresh pomegranate, and earthy hint coming from the striking beets! To simplify, it tasted like 'Sate Kambing' with a
much better quality and flavours! Gosh, I loved this!
# Barbequed Squid with Green Chili, Herb Sauce, Crispy Baby Potatoes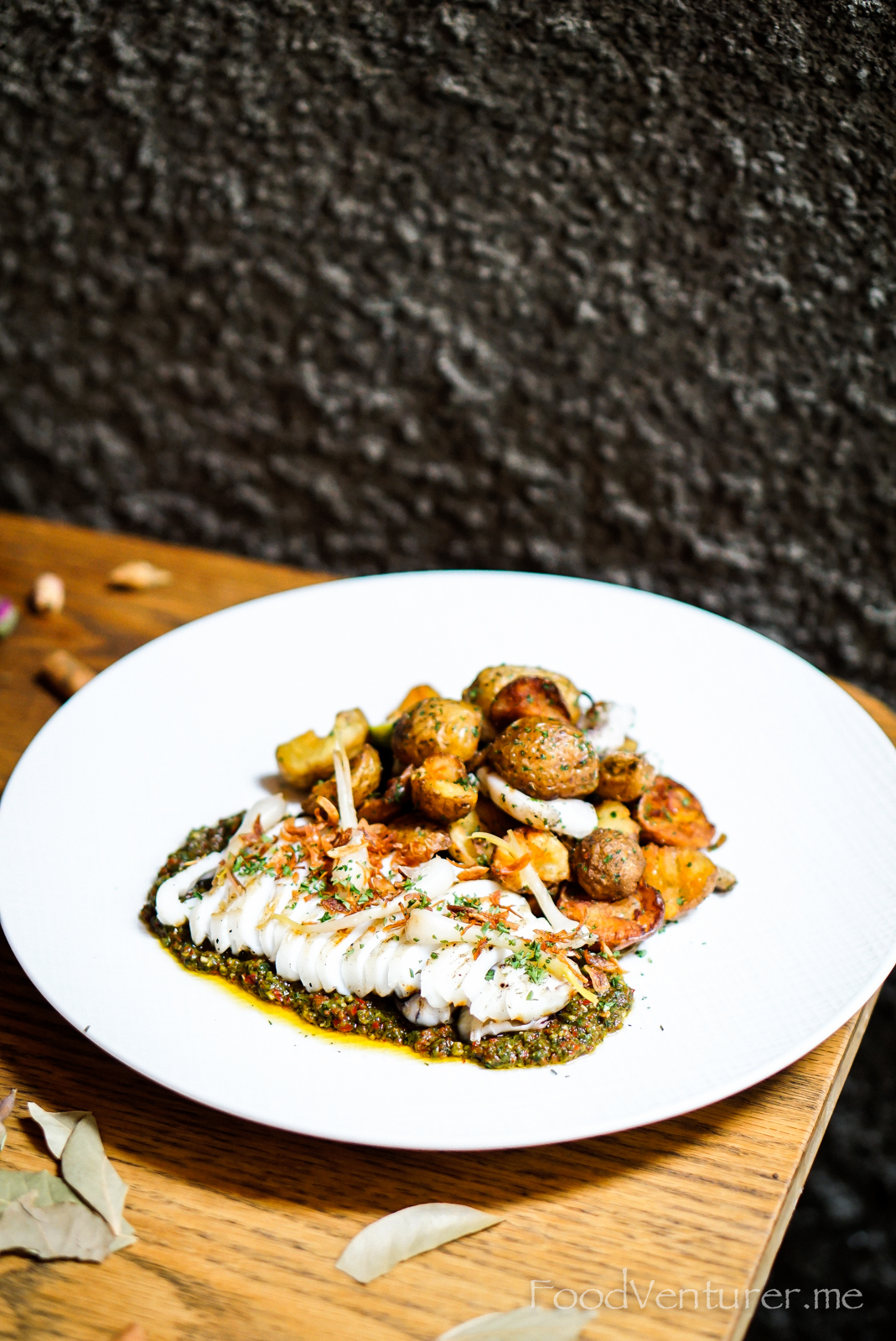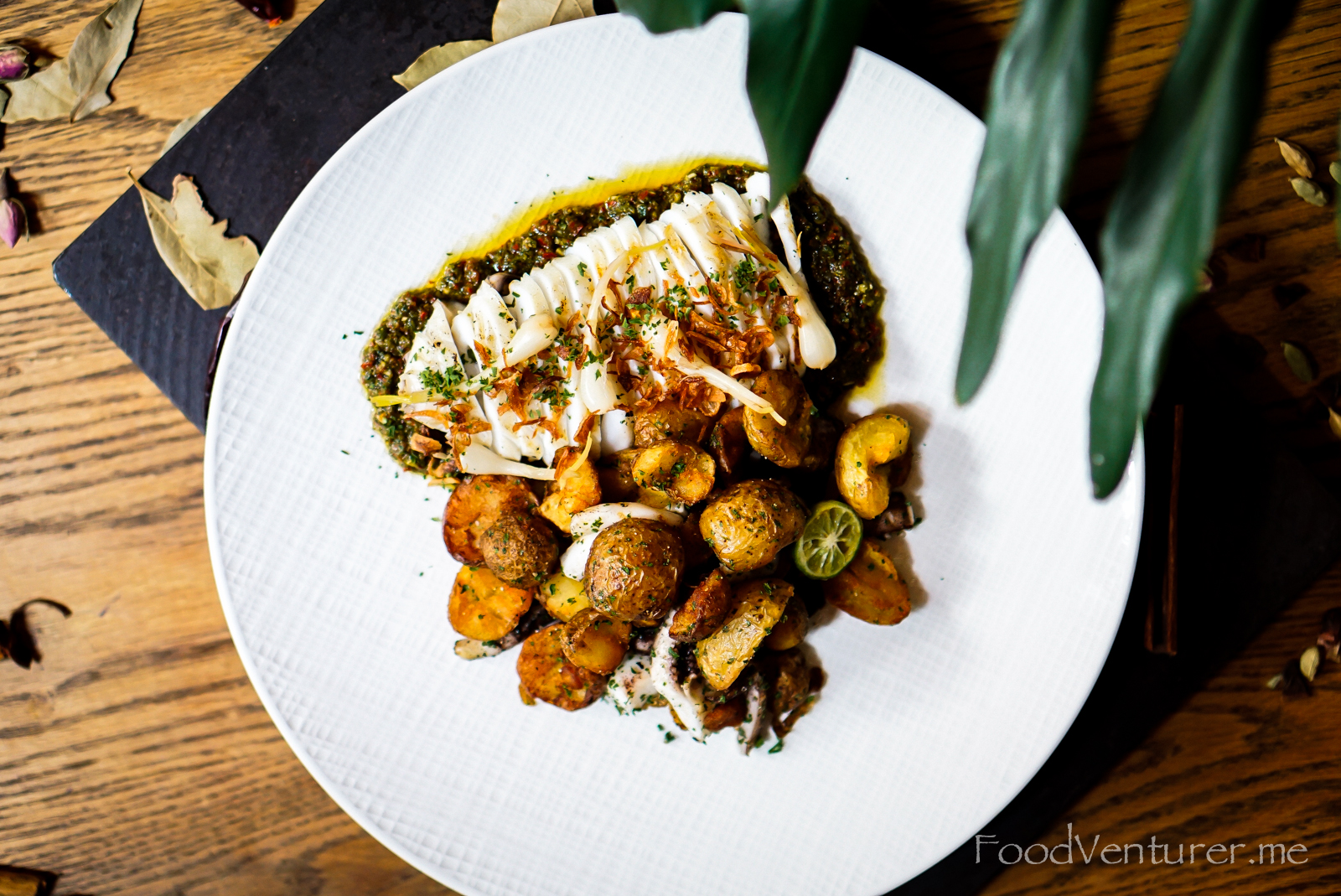 Not a true fan of squid but this is different! The squid here was so fresh, almost like sashimi, only better (if that's possible), with chimmichurri-styled sauce! The combination made this squid packed with flavours. Oh, the crispy baby potatoes were crispy as promised.
# Braised Beef Short Rib with Oyster Sauce, Broccoli + Shitake Mushroom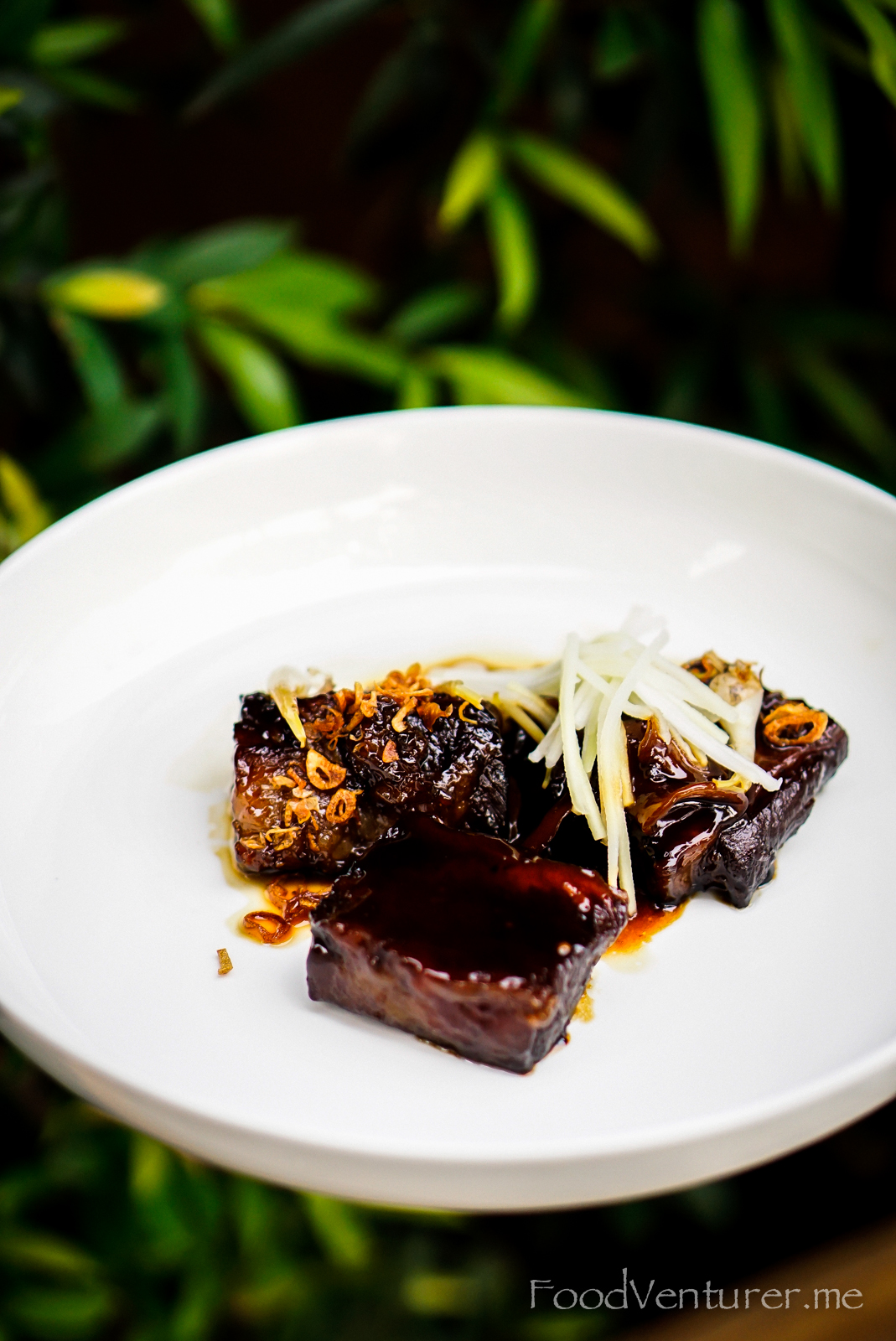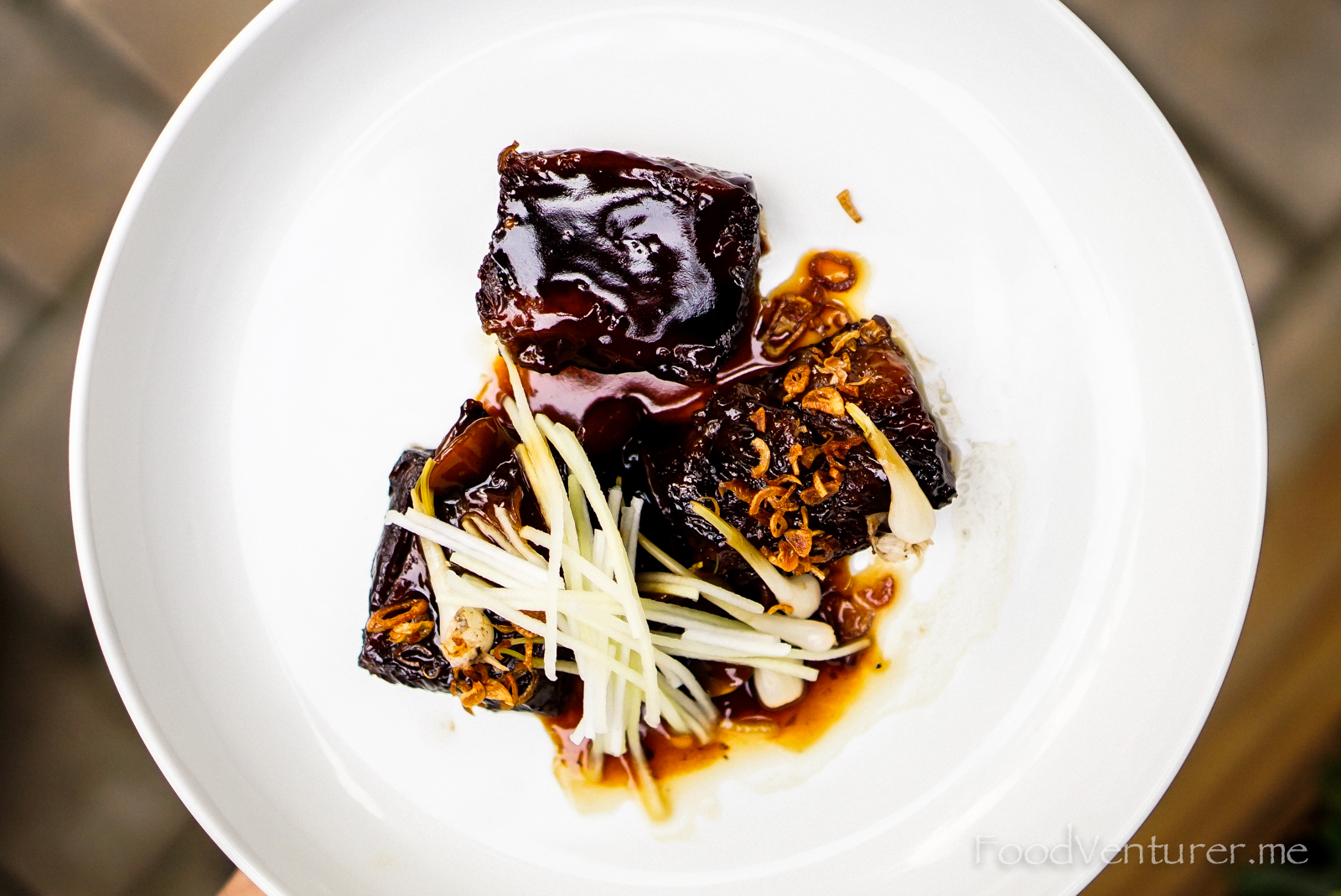 Another awesome dish! The braised beef short rib was all that ever love. It was tender, juicy and boldly-infused to the inside with super fragrant Oyster sauce (that screams umami!).
# Grilled Wagyu Beef Ribeye, Baby Carrots + Fried Cauliflower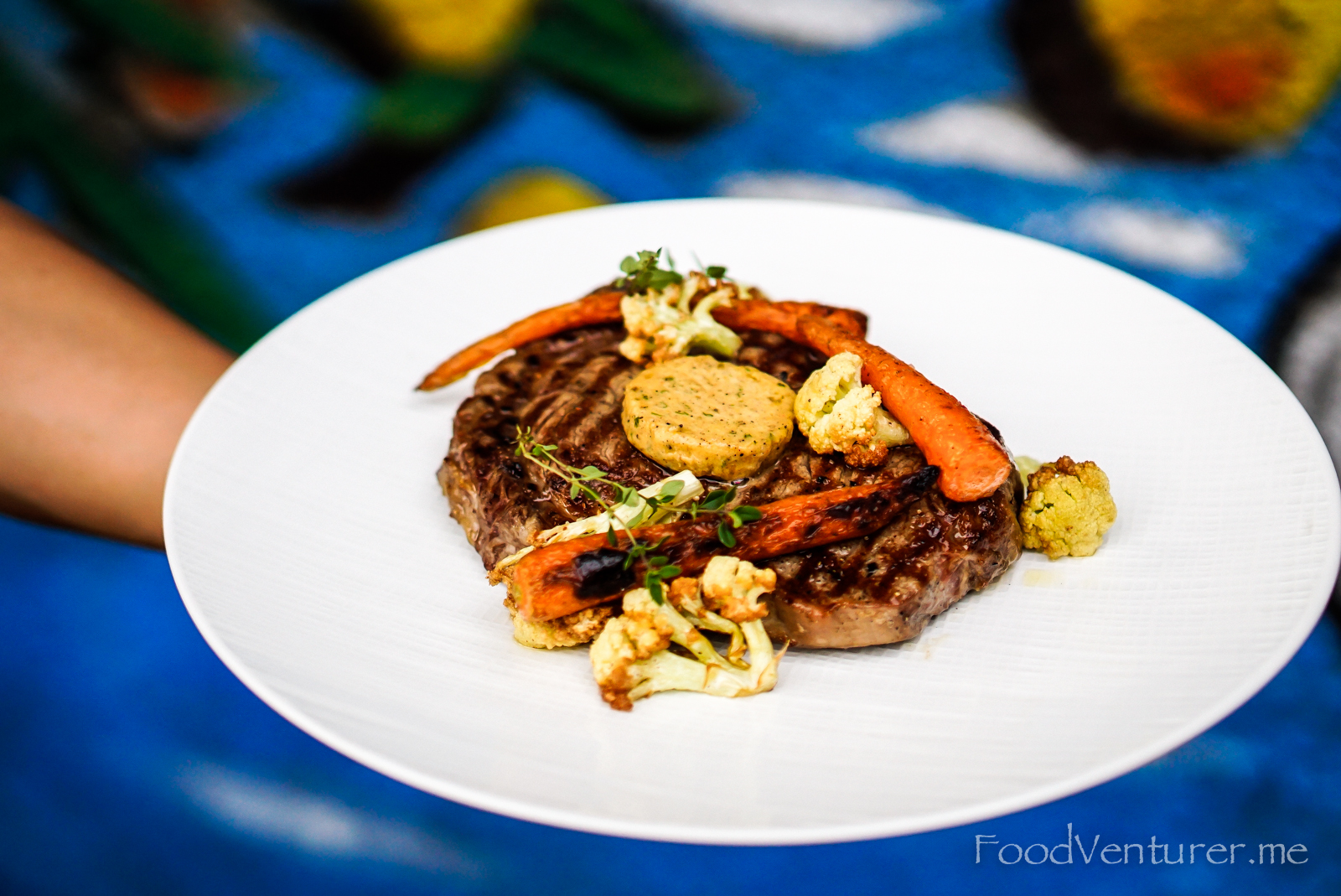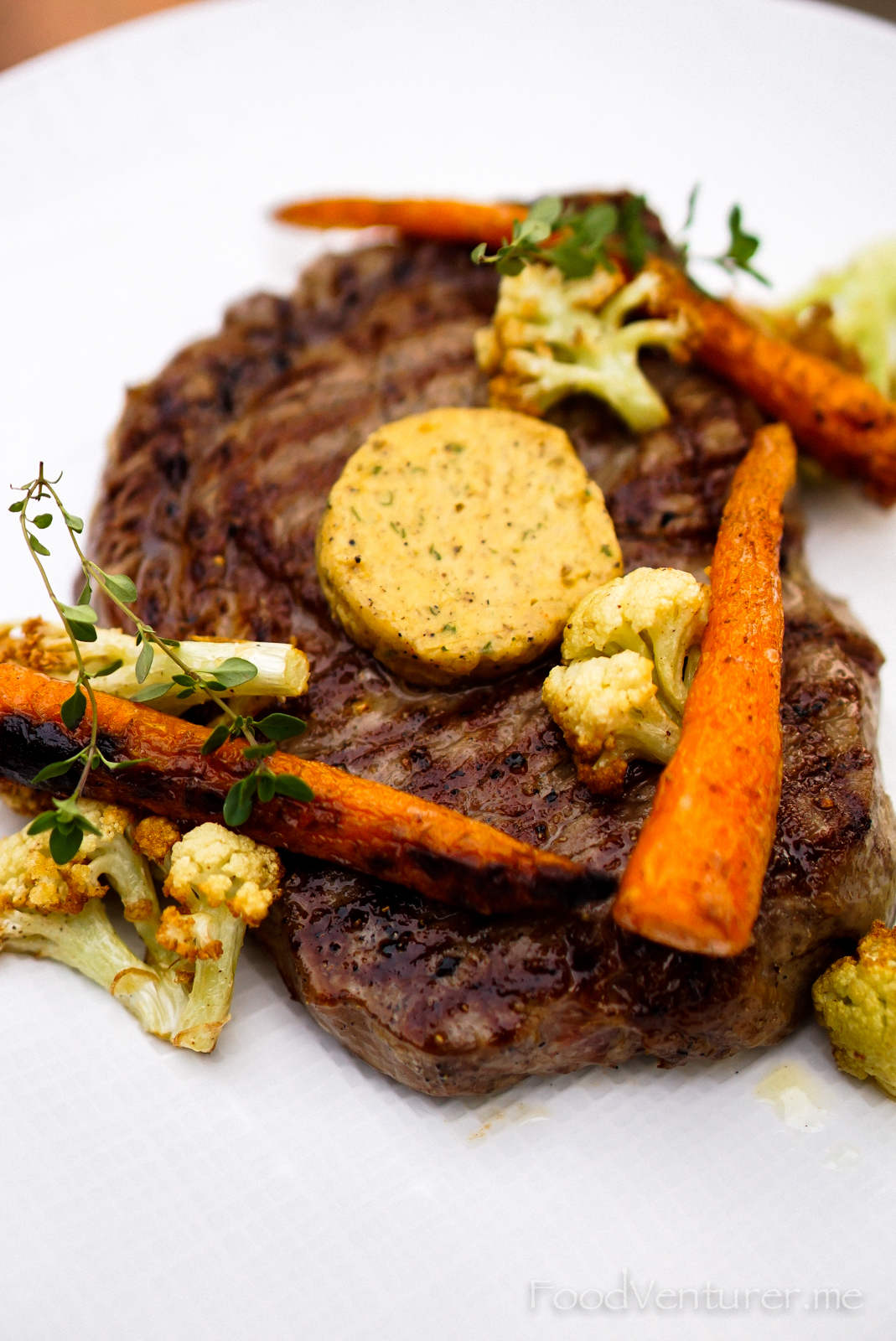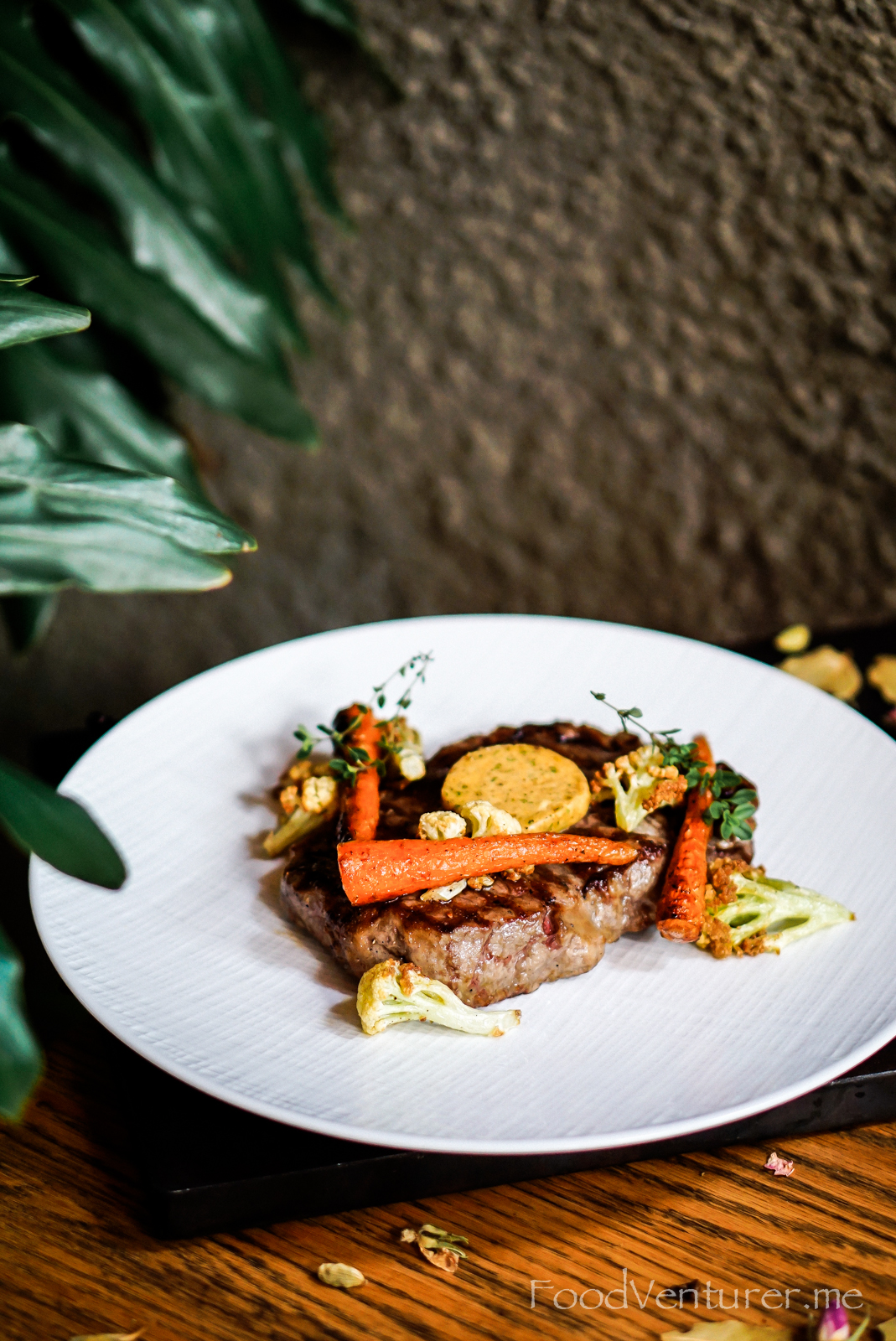 Wagyu see is wagyu get. Need more explanation? *mopping my drool on the floor*
# Wood-fired Whole Fish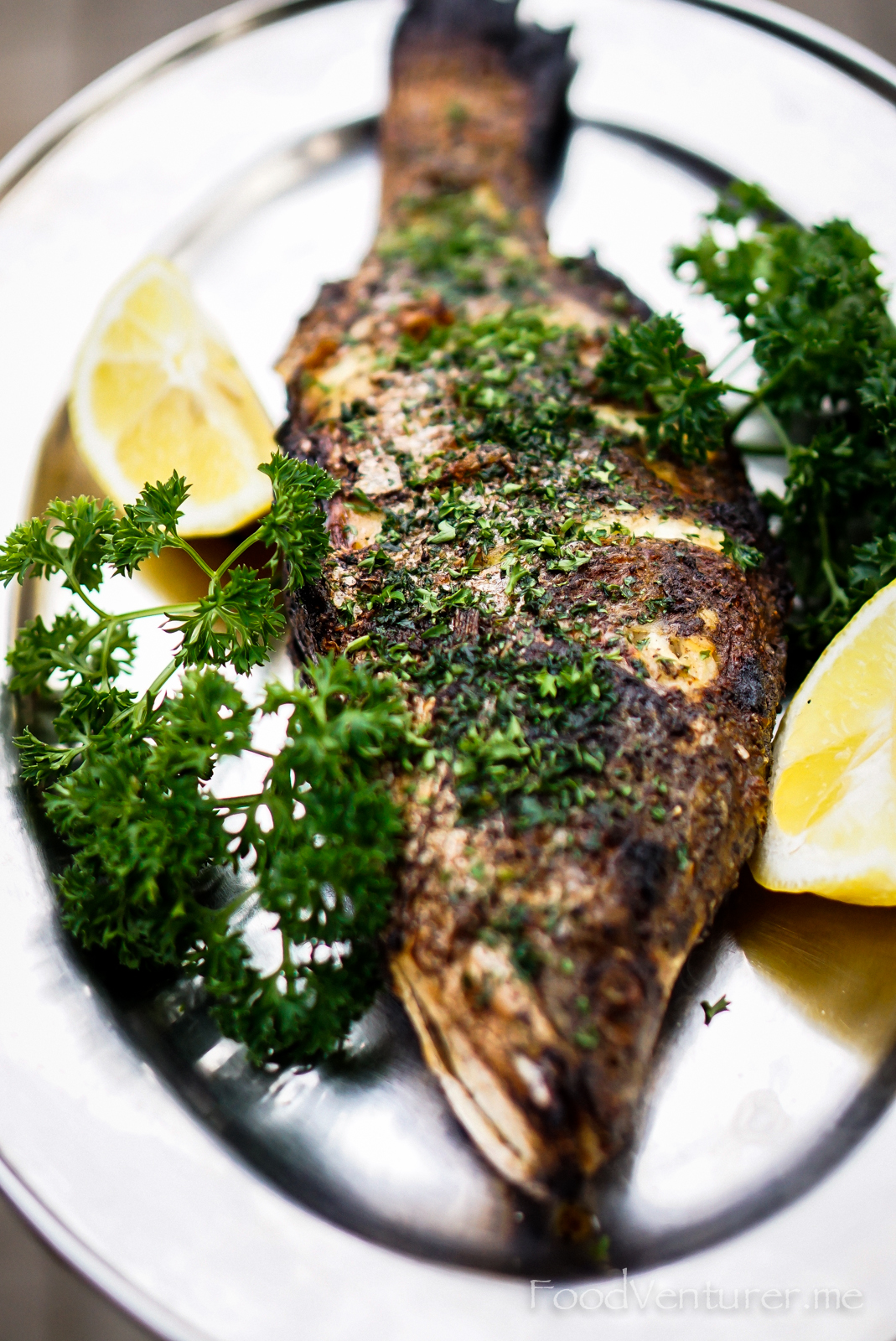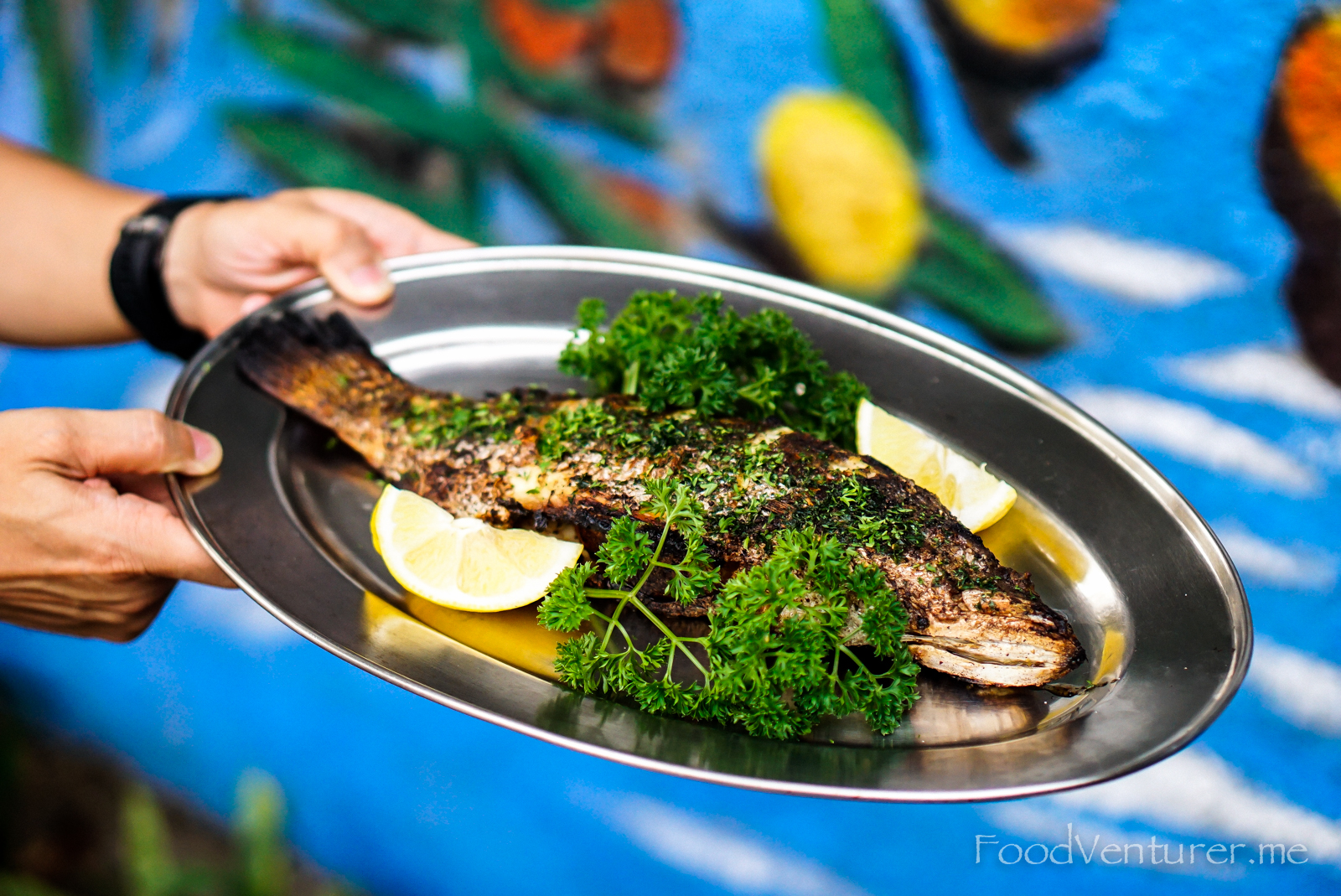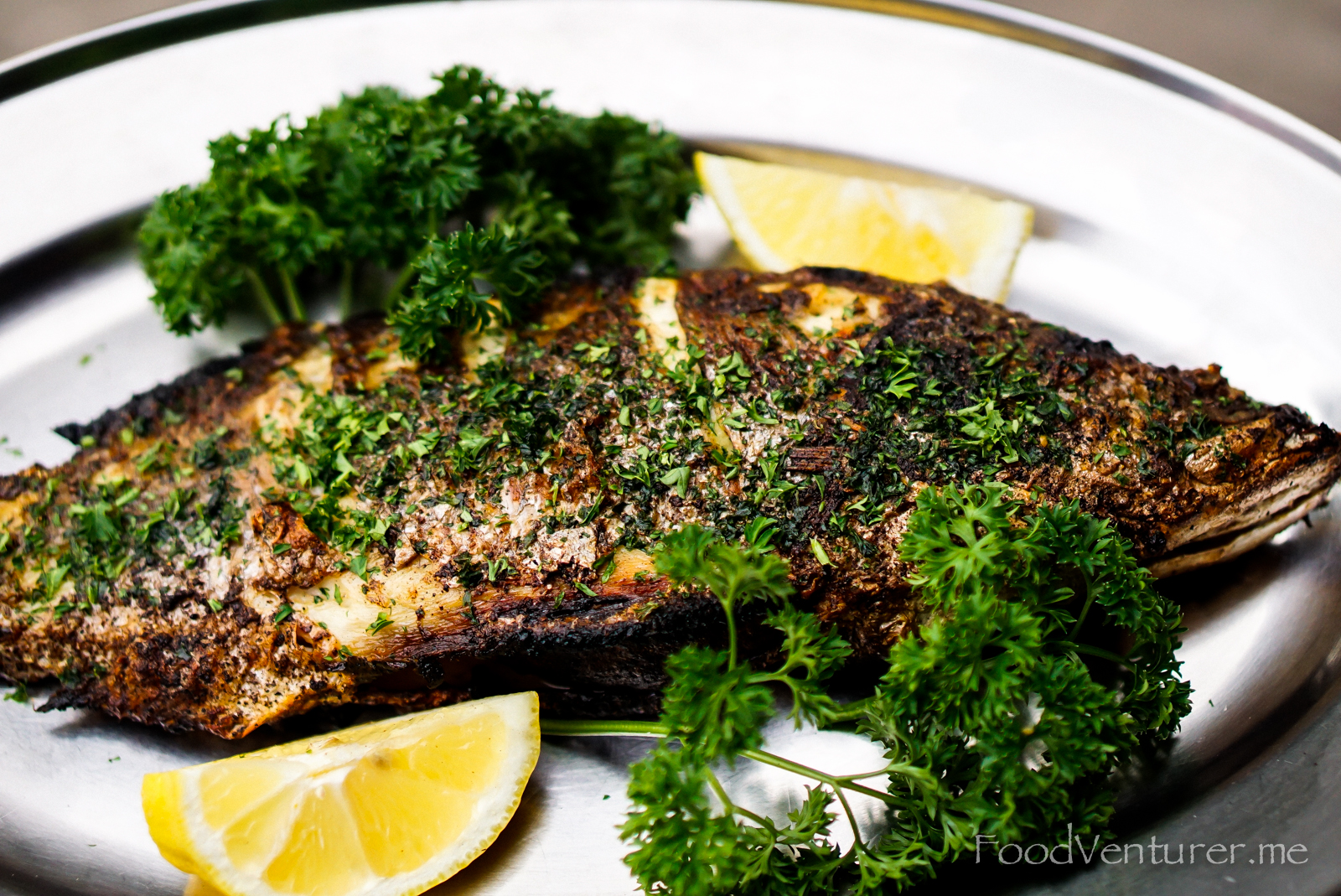 A wild card amongst these new menus. This whole fish was prepared in a pretty simple way, wood-fired. This method retains a certain level of freshness of the fish and it also adds an exotic smokiness. No smelly fishy hint detected and the salty flavour made me feel like eating the whole fish freshly from the ocean.
# Rice Pilaf with Canary Nuts


You can enjoy the mains with sides such as this Rice Pilaf. It was simply fragrant, not more, not less. It will be perfect to eat this with any of the mains.
# Mushroom Polenta Fries with Curried Honey Mustard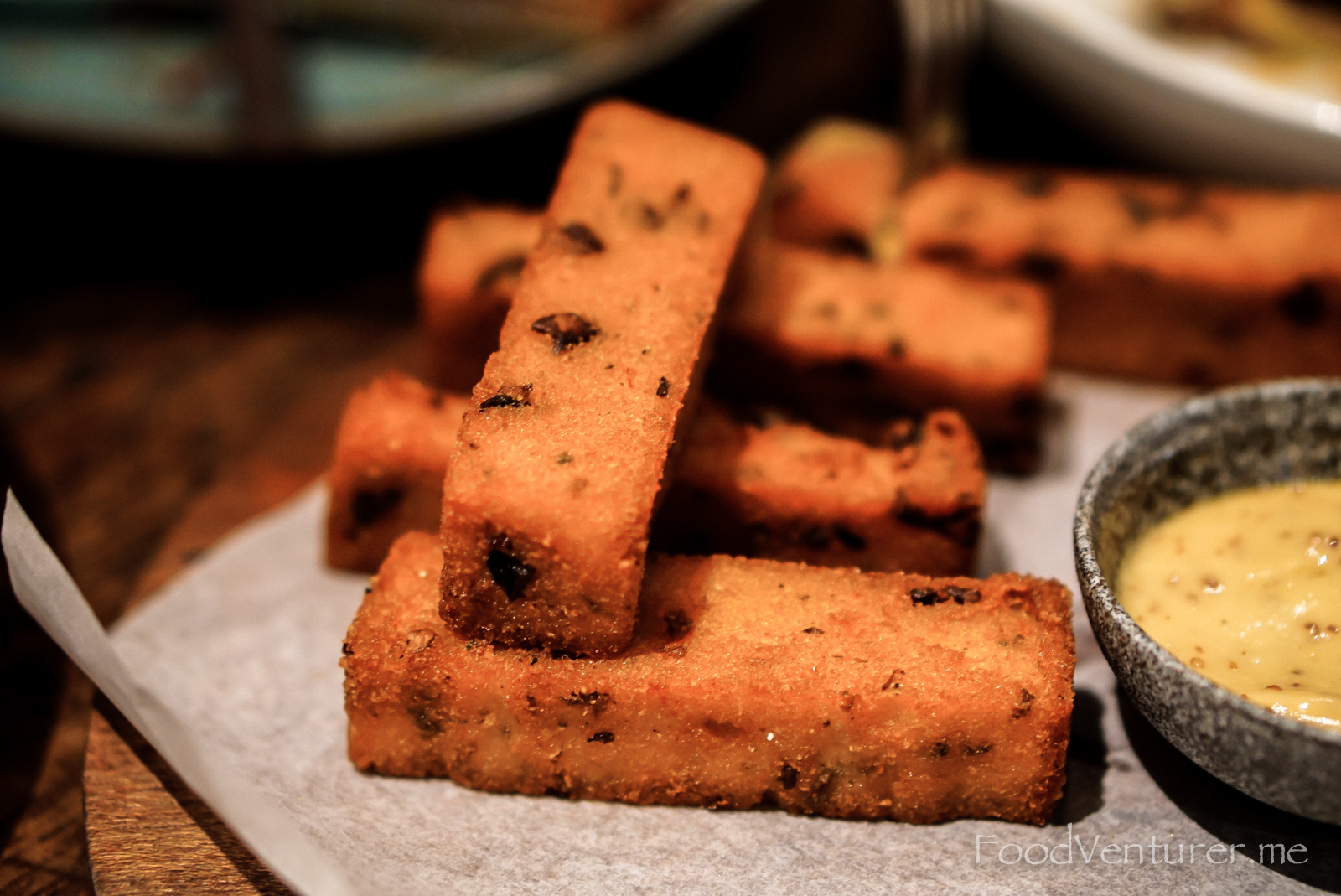 This mushroom polenta fries tasted great. It could really work as a starter as well.
# Hummingbird Cake with Coconut Ice Cream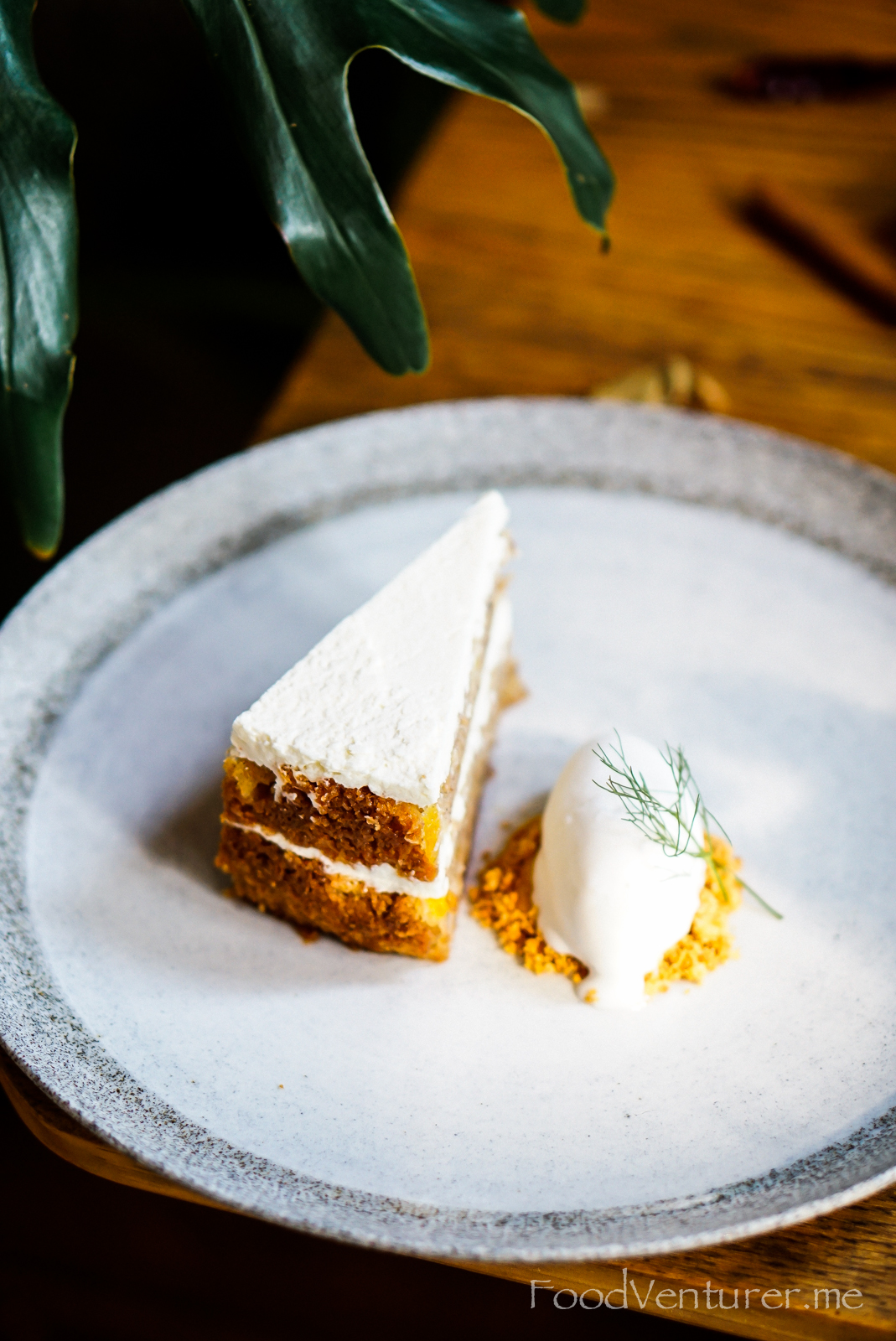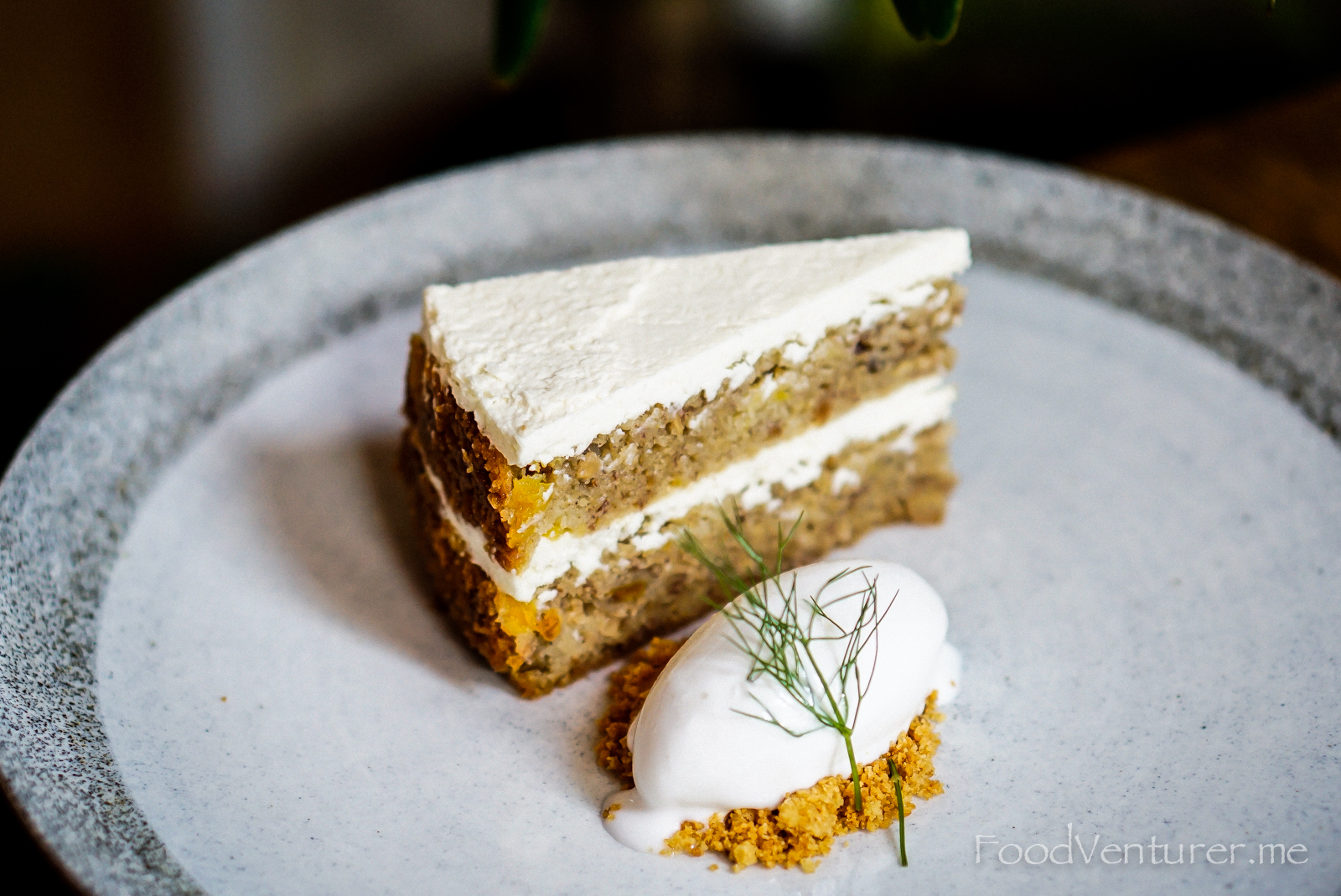 There's always room for dessert. And this phrase is absolutely true for me. =P
The hummingbird cake was really good with cream cheese icing. It's very similar to carrot cake especially with the texture. With extra scope of fragrant Coconut Ice Cream, I would shut up and give a good pat to my full tummy.
Oh, this post is super long! I can't help but explaining every single thing here, the typical me I'm sorry! But really, you should visit Attarine again starting this 21 Jul and taste the range of new menu. This change is definitely a refreshing decision and perhaps, you will enjoy this better than the previous Mediterranean cuisine.
Kudos to Chef Jacob, Chef Aditya and Chef Ismawan for their awesome "art" in creating these comfort foods. Somehow, they always manage to satisfy my appetite with soulful dishes! Btw, Chef Jacob along with Chef Aditya and Chef Ismawan recently managed to beat one of the Iron Chefs on Iron Chef Indonesia! So well-deserved!
Oh, and also! Starting from 24th Jul – 6th August 2017, you can use my code "ATTARINExFOODVENTURER" to get 1 FREE Welcome Drink and 1 FREE Appetizer with a minimun purchase of IDR 150k!
The Terms and Conditions are simple.
Simply mention this code before ordering
Available for dine in only
Post your favourite menu from Attarine on Social Media such as Instagram, Path, Facebook or Twitter!) with hashtags #attarinejakarta #newmenu #comfortfood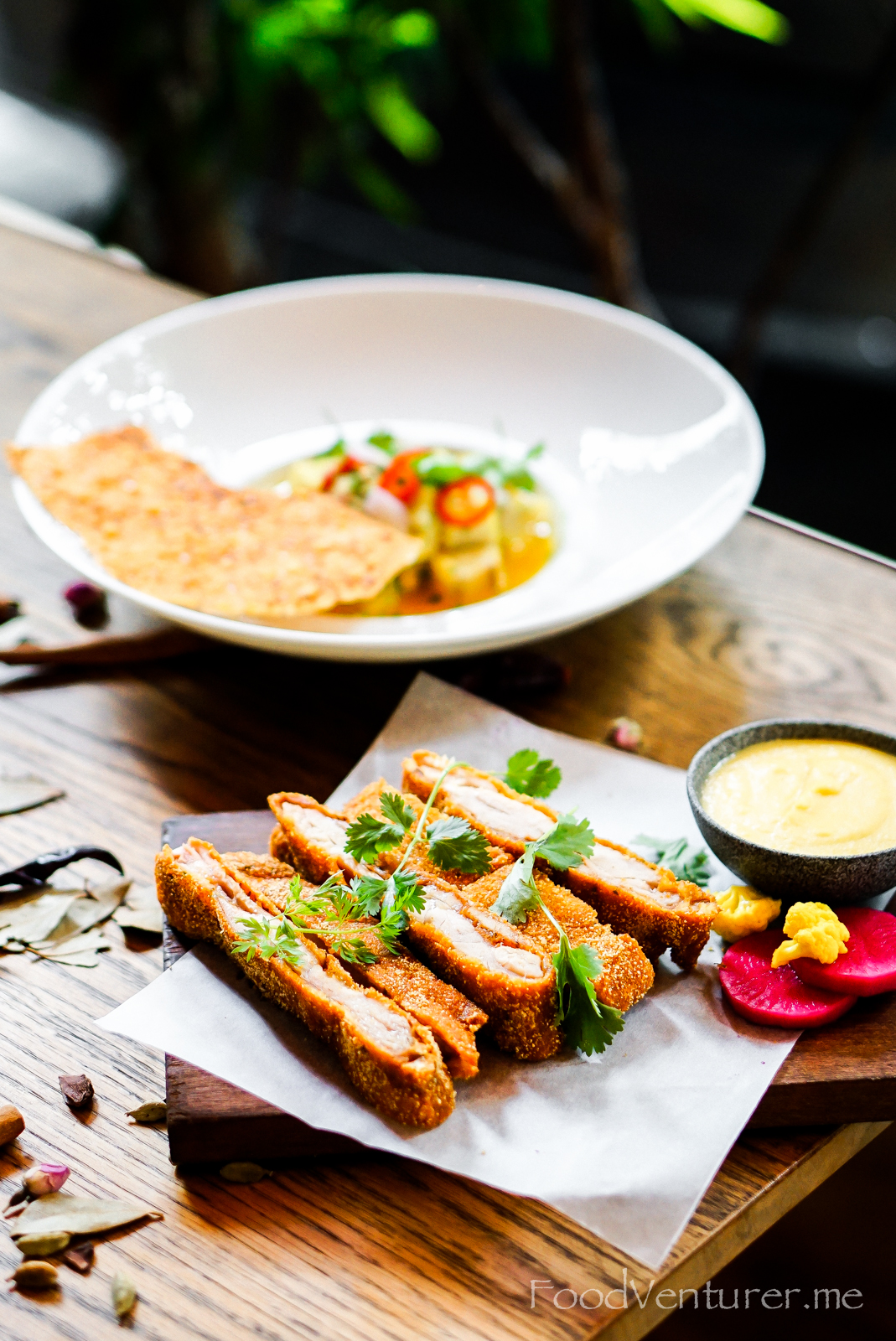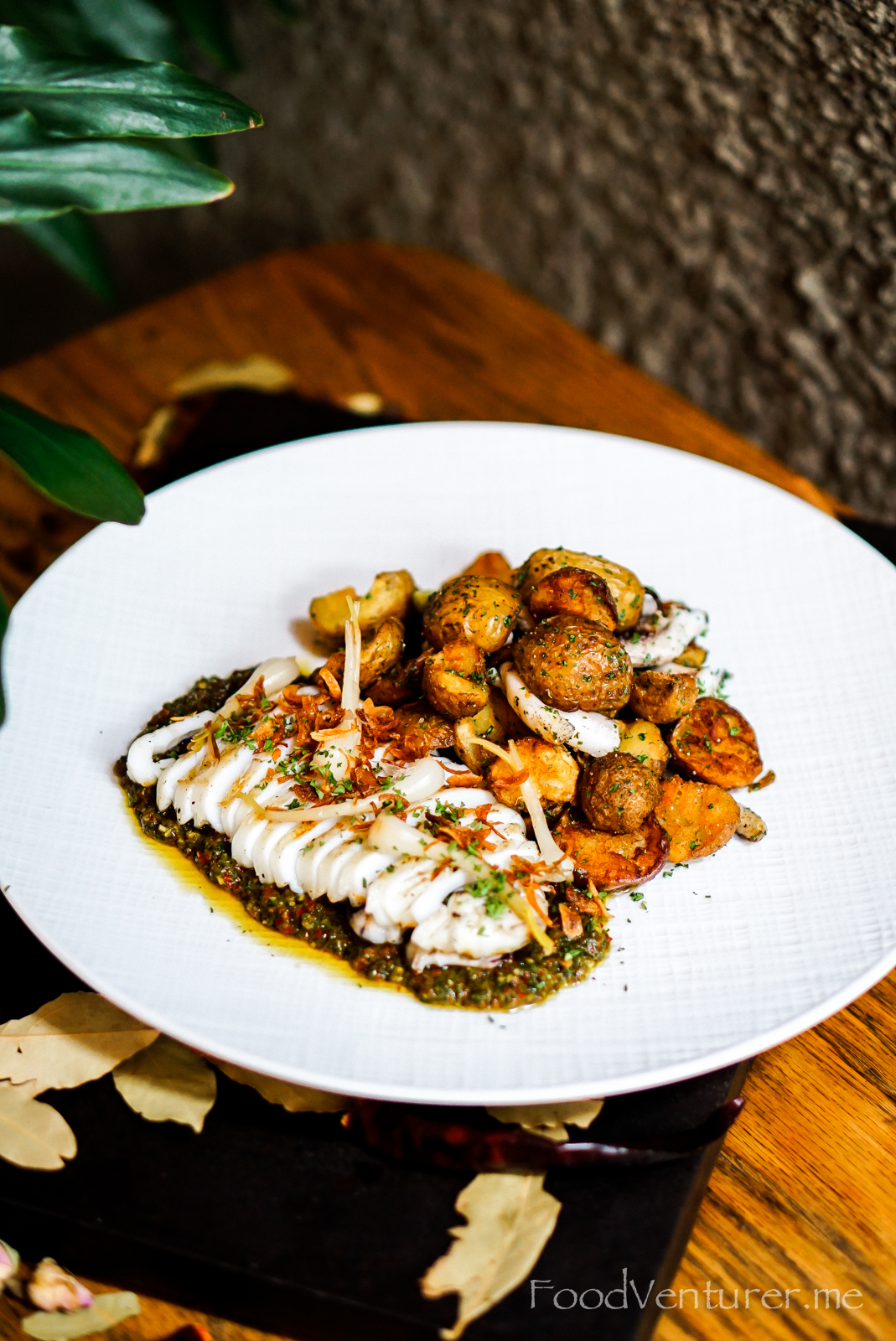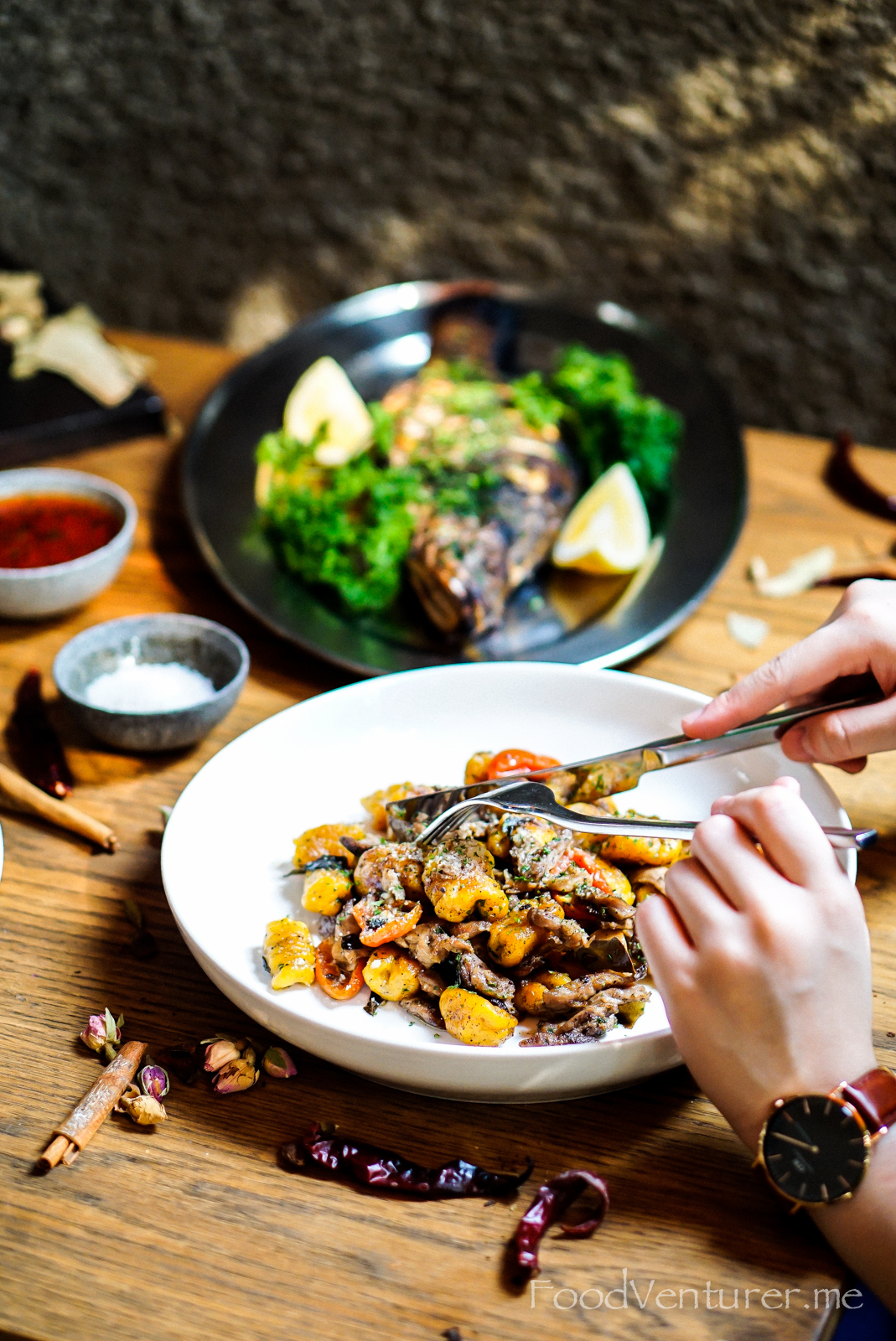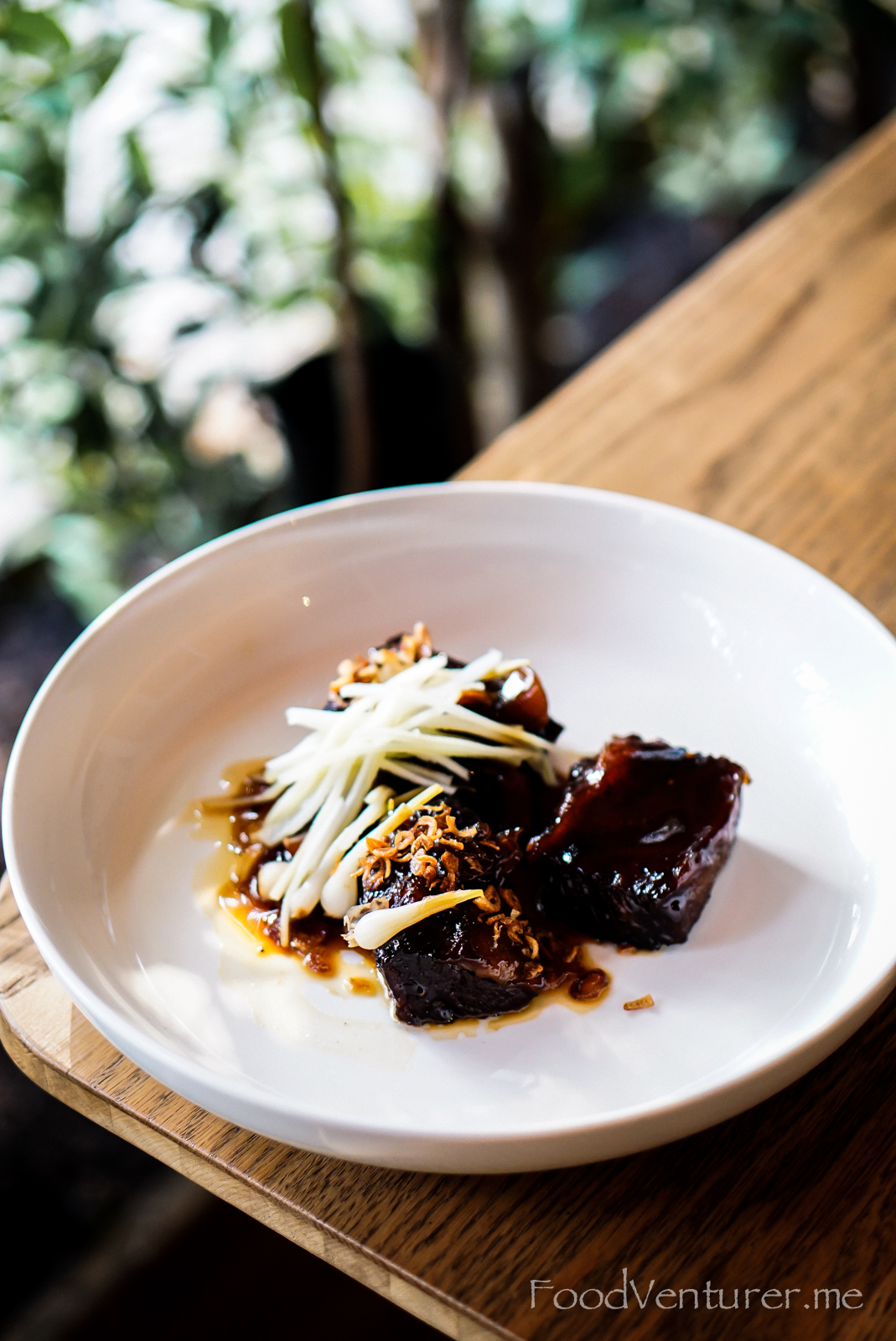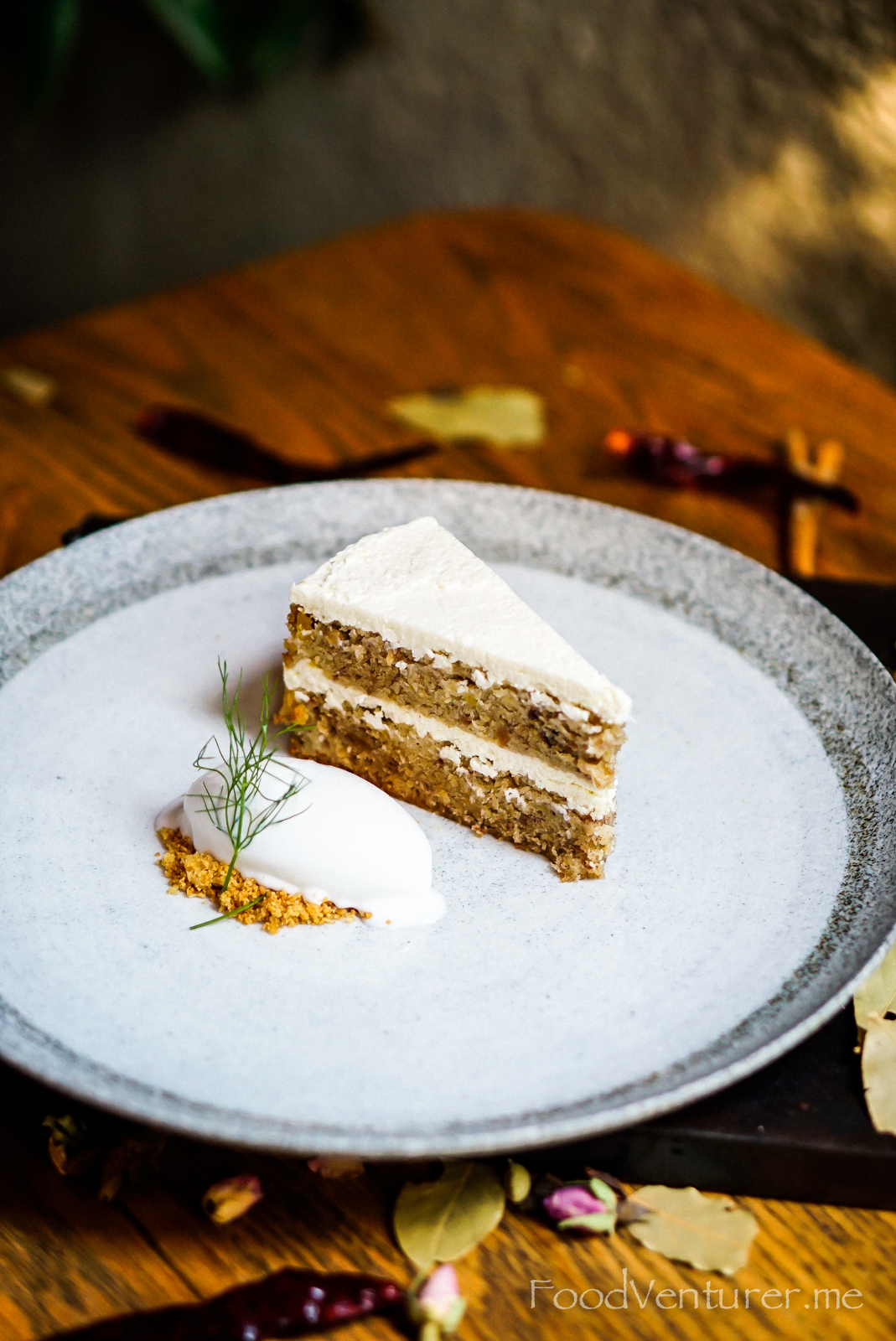 ATTARINE | JAKARTA
Jalan Gunawarman No.11A
Kebayoran Baru, South Jakarta, 12110
Phone: +6221-22771256
Instagram: @AttarineJakarta
Operational Hours:
Lunch: 11.00 – 16.00 Local Time
Dinner: 18.00 – 23.00 Local Time