If you follow me on Instagram, you should've known that I'm such a hardcore fan of the Island of The Gods, BALI!
As much as I love this mystical charming island, I haven't got much time to write about it on this blog. Usually, I will visit Bali for 7-10 days, and perhaps that's a bit too much for you. I've encountered a lot of people asking, why 10 days?? What will you do there? Oh, sweet Jesus they don't know what they're asking *evil smirk*
Well, in fact, a ton of things to do! Lemme start by saying that you can go swim, enjoy the tropical weather, enjoy cocktails by the sea, enjoy the beautiful sunset like no others, have fun with water sport (snorkelling, diving, having fun with banana boat, parasailing, flying fish-ing, or even the recently popular sport, fly-boarding!), go cliff-jumping, sightseeing in so many traditional temples, shopping, oh yeah, I can go on for forever!
The thing is, most people will not stay there for more than 5 days, and a lot of people will just decide to visit this island for 3 days and 2 nights (usually at the weekend). I've got some friends asking me to make an itinerary for them. Even I had just made one for a close friend, for the long weekend (sort of honeymoon purpose) just a few weeks ago and she found it to be quite effective and FUN! So, here I am, sharing an itinerary for 3 days and 2 nights! Oh, I did not mention like Ubud or Lovina because I'm focusing this itinerary for casual outing, instead of running around in a hurry. Moreover, place like Ubud deserves a post on its own. More to that in other posts.
Important Notes:
– This itinerary is focused on having a casual laid-back short getaway, mostly for honeymooners or couples.
– In this itinerary, I assume that you have got a rental car with a driver, but if you're not as what I've assumed, you can always rent a car or like me, rent a bike. And trust me, it's so much fun using a bike! You can enjoy the breeze, the scene in a more intimate way, and of course the weather (unless it's scorching hot it will burn your skin just in 3 secs! Trust me that you will need a Banana Boat sport performance with SPF UVB 110, and no, they're not endorsing). In this case, you can utilize a GPS app such as Google Maps or Waze (nope, they're not endorsing too). They're both very reliable if you plan on 'not getting lost' in your itinerary.
______________
DAY 1
08.00-ish

Arriving in the Island of The Gods! Welcome. It's a vacation, baby! Take a selfie to validate your visit and post it to one social media, or perhaps all medias that you have for that matters.
09.00
Casual Healthy Breakfast at Peloton Super Shop – Canggu Area! Try the coffee! It's really good as they're using Revolver coffee (they're very well-known for its goodness!). Everything here is vegan yet delicious. I've been here and opted for this Pancake! It is gorgeous, right?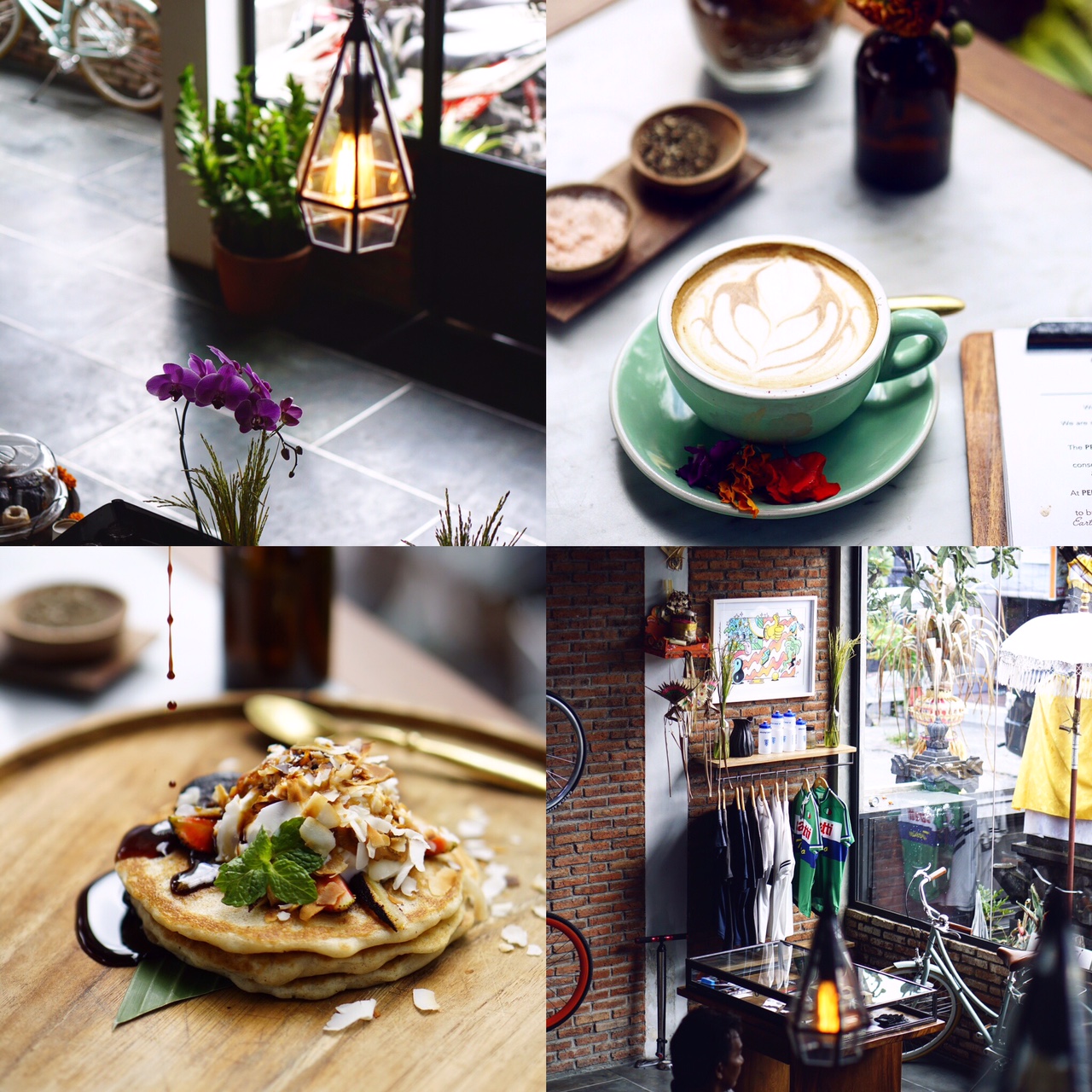 PELOTON SUPER SHOP
Jl. Raya Pantai Berawa No.46, Bali, Indonesia
Email: info@pelotonsupershop.com
Operational Hours: Mon-Sun (7.30-16.30 / Kitchen 8.00-16.00 local time)
Price: $$
10.30
Head for the nearest beach, which is Pantai Berawa. It's said to be one of the better beaches for surfers. The waves are quite wild here. I usually just come here for feeling the breeze and plain sightseeing. 30 minutes and you're off to another place for another activity. Unless you plan on go diving too.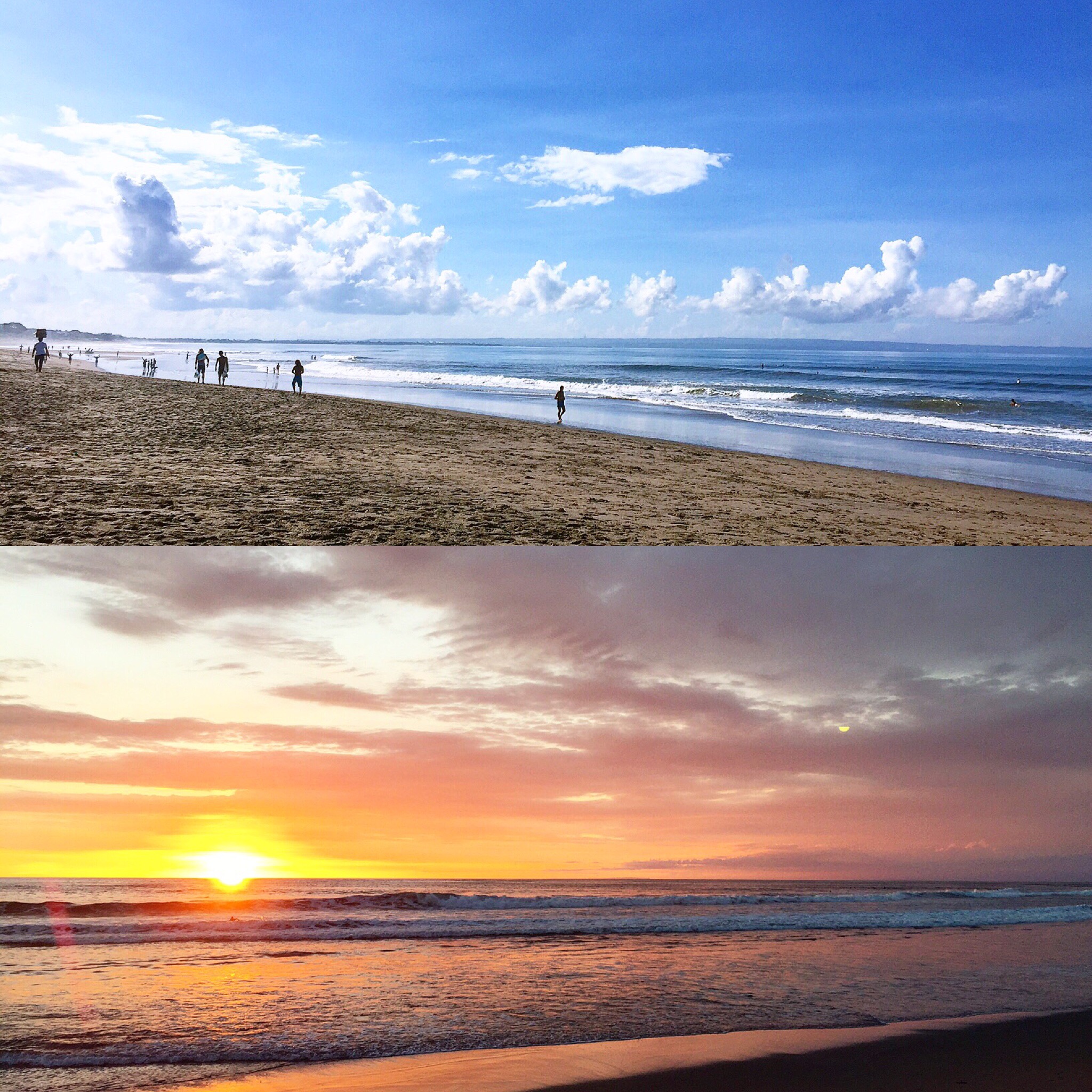 11.00
Go buy Souvenirs at Krisna! Yes, people usually buy souvenirs at the end of the trip. But for me, buying souvenirs should be done earlier. This way, you will feel more relaxed throughout your short trip! In a case, you can even head to Pia Legong's shophouse to buy some pia! That if they're not already sold out :3
14.00
Check in at the accommodation that you've arranged. Take a good bath and hurry, get going! We still have another destination to visit!
15.30
One of the best thing I can recommend is to have fun here, at THE EDGE!
Here, you will be able to enjoy yourself at the bar, for lunch with a breathtaking view and even soak yourself in the pool, especially in the hot sunny weather. Always prepare swim wears in Bali!
The place is such a beauty, and I think it's not that popular we could avoid a crowded situation here.
All you need to do is book by email. Booking will also make sure you get the information whether it's fully booked for some sort of events (wedding or something else). If it's booked for events, the place will be closed for public. It's always better to make sure first.
Price for entrance fee is none, but minimum spending of Rp 250k (or about 25 US dollars) per person is applied.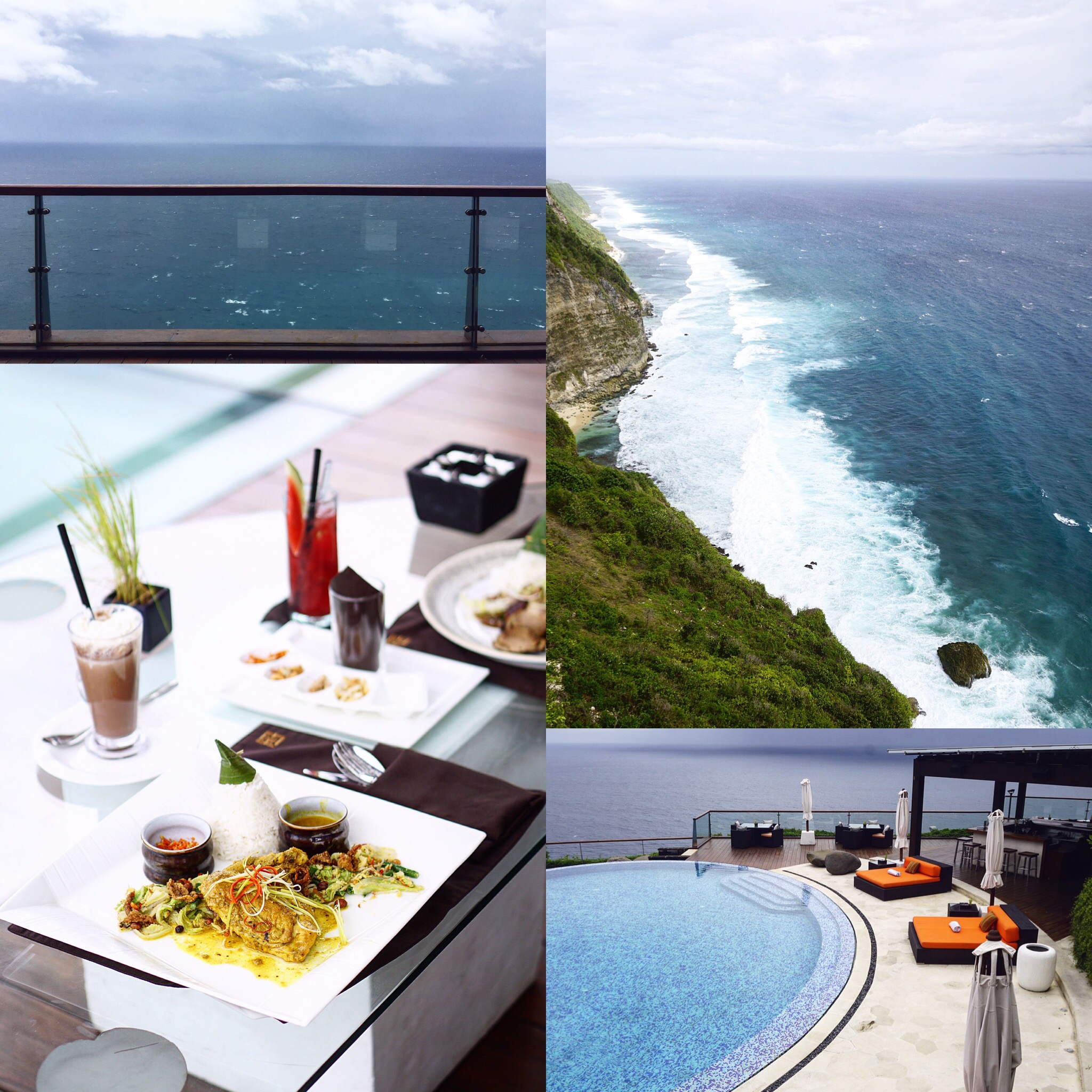 THE EDGE
Jl. Pura Goa Lempeh, Banjar Dinas Kangin, Pecatu, Bali
Email: intouch@edge.mesahotelsandresorts.com
Phone: +62361-8470700
Price: $$$
17.00
Head to one of the most popular temples, Uluwatu Temple, which is just 15 minutes away from The Edge.
Uluwatu Temple is a Balinese sea temple which is regarded as one of six holiest places of worship in Bali. It has its own folklore and very much worth visiting. It's built on the edge of a 70-meter-tall high cliff projecting into the sea. You can enjoy the amazing sunset here. I personally have never been here during the sunset time. Like I said, too many things to do in Bali. 😉
19.00
Back to your accommodation and enjoy a hot bath. You deserve it.
20.30
Dinner time might be a bit late here if you are chasing sunset. But no worry, there are way too many restaurants that you can visit for dinner, and they're usually always crowded with tourists and locals.
One of my recommendation for a relaxing romantic (and affordable) dinner is CHAR CHAR BAR & GRILL SEMINYAK.
When arriving here, pick a seat by the terrace where you can watch the busy street view. The relaxing casual vibe is definitely there and there's just a twist of intimate romantic vibe sitting there with just your beloved one. Price-wise, it won't rob you dry. So, no worry for budget issue. 😉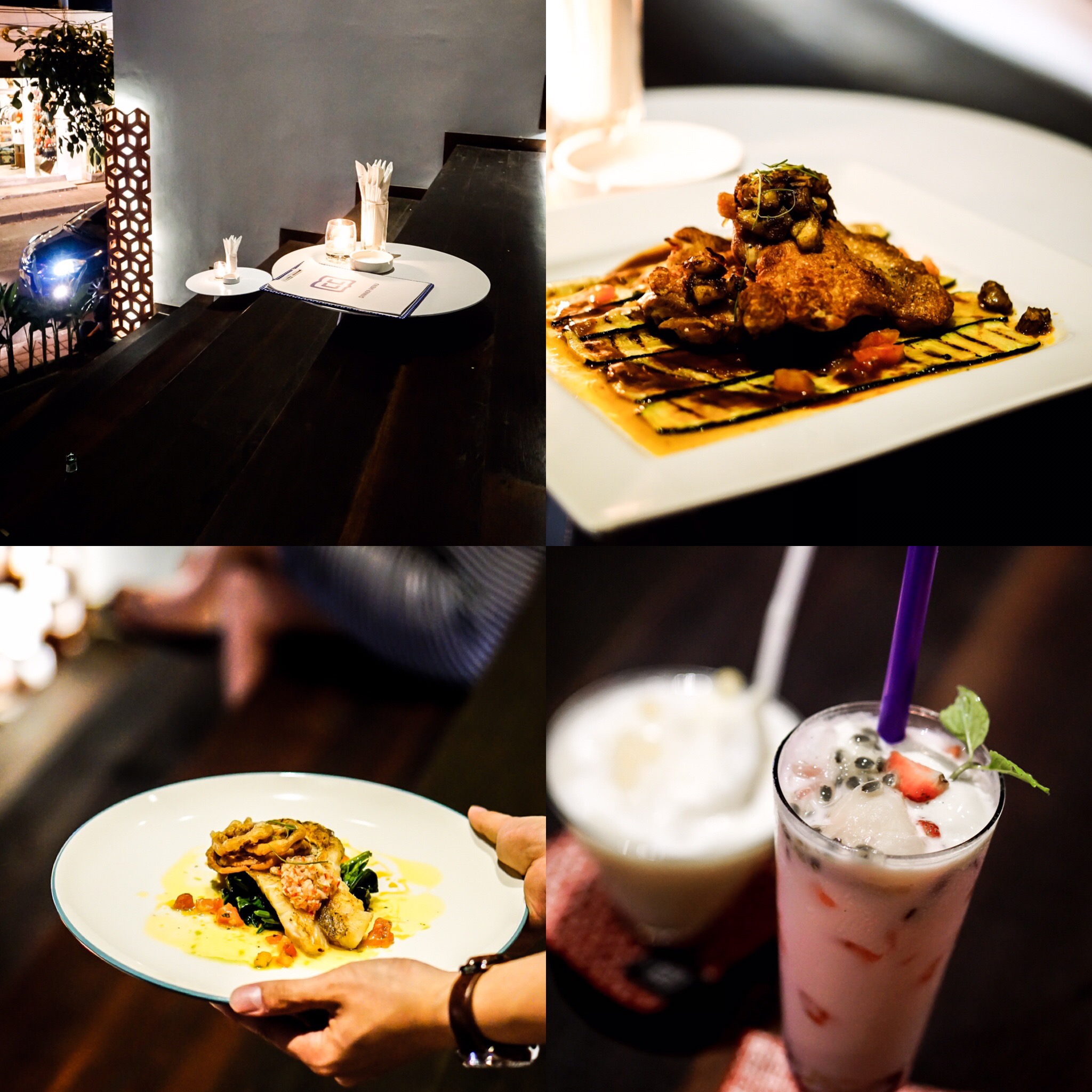 CHAR CHAR BAR & GRILL
Oberoi, Jl. Kayu Aya, Seminyak, Kuta
Kabupaten Badung, Bali, Indonesia
Phone: +62361-738720
Price: $$
21.30
By the time you finish your dinner, you can walk around the street, or even go to Legian busy road for sightseeing. Buying ice cream, drinks or even a slice of pizza would be perfect. If you're a party-goer, you can even go to the club there and have some fun.
______________
DAY 2
08.00
By this hour, you should have waken up and taken a good bath. Get some breakfast at your accommodation.
10.00
Have a body massage. Well, there are tons to pick from, but my favourite budget-friendly massage and spa parlour is SANTAI SPA in Padma Area. Enjoy a 60-min-Body Massage with Volcanic Mud and even add half an hour of body+neck+shoulder massage for full relaxation. It will cost you for about Rp 200k (not more than 20 Dollars).
Pedicure, Manicure are available as well. The place is small but clean and exotic.
Note: Book in advance is advised. They're quite popular and walk-in is usually not recommended.
SANTAI SPA
Jl. Padma, Legian, Kuta
Phone: +62361-763328
12.30
After a nice body massage, go head to Uluwatu. On the way there, you can drop by to Warung Nasi Ayam Bu Oki.
Order a portion of Nasi Ayam and you'll see why I said this Nasi Ayam is super good! It's very cheap too, at around Rp 28k.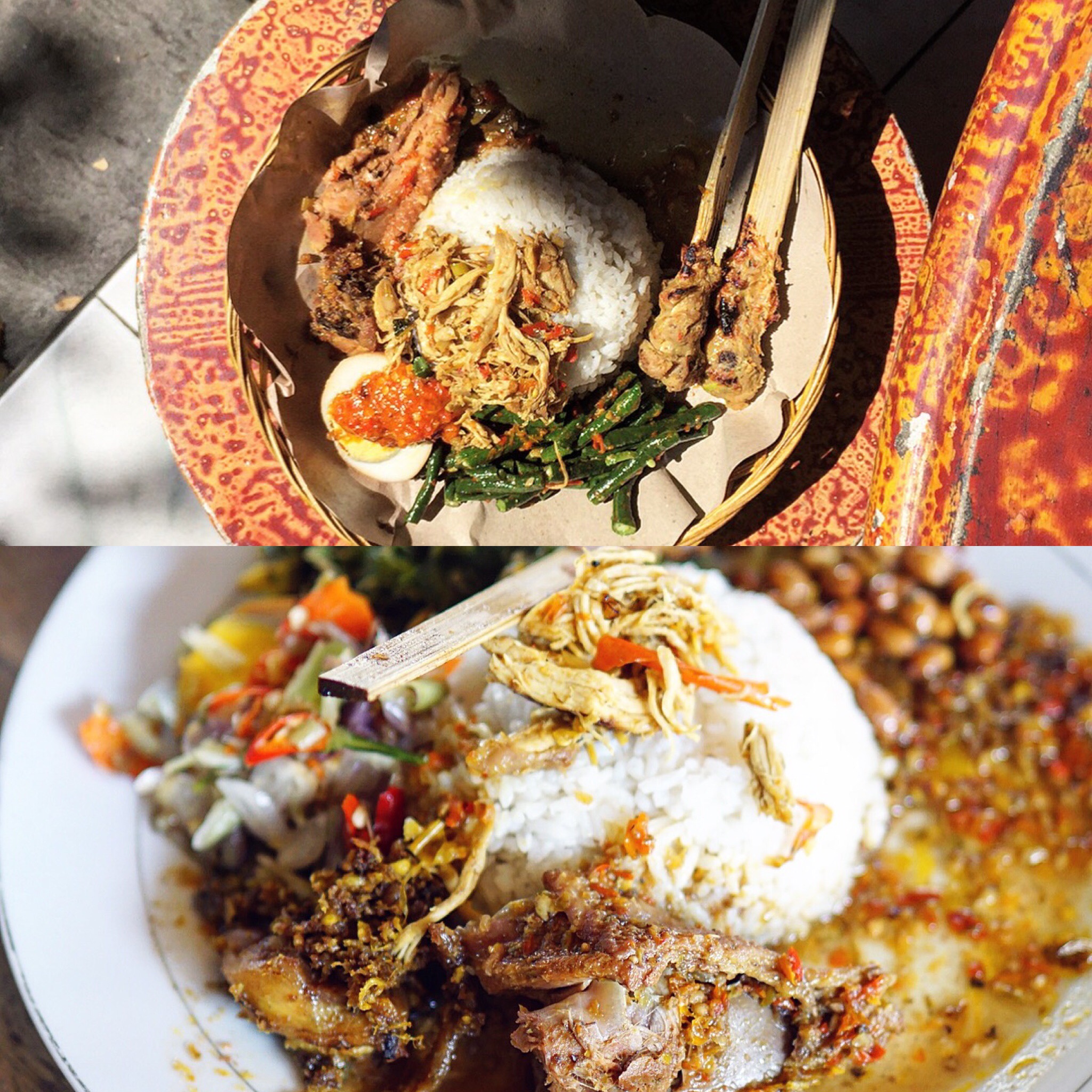 WARUNG NASI AYAM BU OKI
Jl. Celagi Basur No.3Y, Jimbaran, Kuta Selatan
Kabupaten Badung, Bali, Indonesia
Price: $
13.30
Visit Garuda Wisnu Kencana Cultural Park for a sightseeing and selfie-ing activity. In Garuda Wisnu Kencana, there are plenty of monumental Hindu sculptures. Besides, there are some events & dance performances that you can see. Head here for more info and schedules. Anyway, for me, I usually just come here to take pictures. That's why it will just take me 30-40 minutes for that.
GWK CULTURAL PARK
Jl. Raya Uluwatu, Ungasan, Kuta Selatan
Badung 80364, Bali-Indonesia
Phone: +62361-700808
Fax: +62361-703626
E-mail: marketing@gwkbali.com, jendelabali@gwkbali.com
Website: http://www.gwkbali.com
14.30
Head to my favourite Beach Club, FINN'S BEACH CLUB. From GWK, it will usually take 30 minutes maximum to get to here.
The resort's name is Semara Luxury Villa. When you get there, you can go inside their (sort of) lobby and snap some really good pictures since it's on a cliff. You'll be guaranteed to say a relieved "Oh!" with a spectacular view. The pool is fun to win too. But I suggest you splash in it right after you're done with the "main course".
The "main course if of course, the beach! It's Finn's Beach Club! To get there, you will have to go to the elevator. The elevator is nothing fancy, but the view it promises is surely fancy! Oh, to ride down, you will be charged Rp 300k (about 30 dollars) which half of the value (which is Rp 150k) can be used for food and beverage. It used to be more affordable but oh Holy God, the entrance fee is keep on increasing the number of human population on Earth! But anyway, with that amount of money, you will be able to enjoy a drink and an appetizer, plus all the benefits of a beach club! You can (of course) play at the beach, build a sand castle, bury yourself in the sand from leg to shoulder (which I really don't recommend), snorkelling and stand paddle-boarding (they have the gears for that which you can borrow for free!). I smell F.U.N! You can spend a good three to four hours here.
Note: Always give them a call before going there to make sure that they're open for public. Similar like The Edge, they might close the place for public if there's a special event! And also for some public holidays (eg. Christmas, New Year, etc) they might increase the entrance fee (mostly because they've prepared some good event for you, the guests), so if you have budget issue, call and ask them too.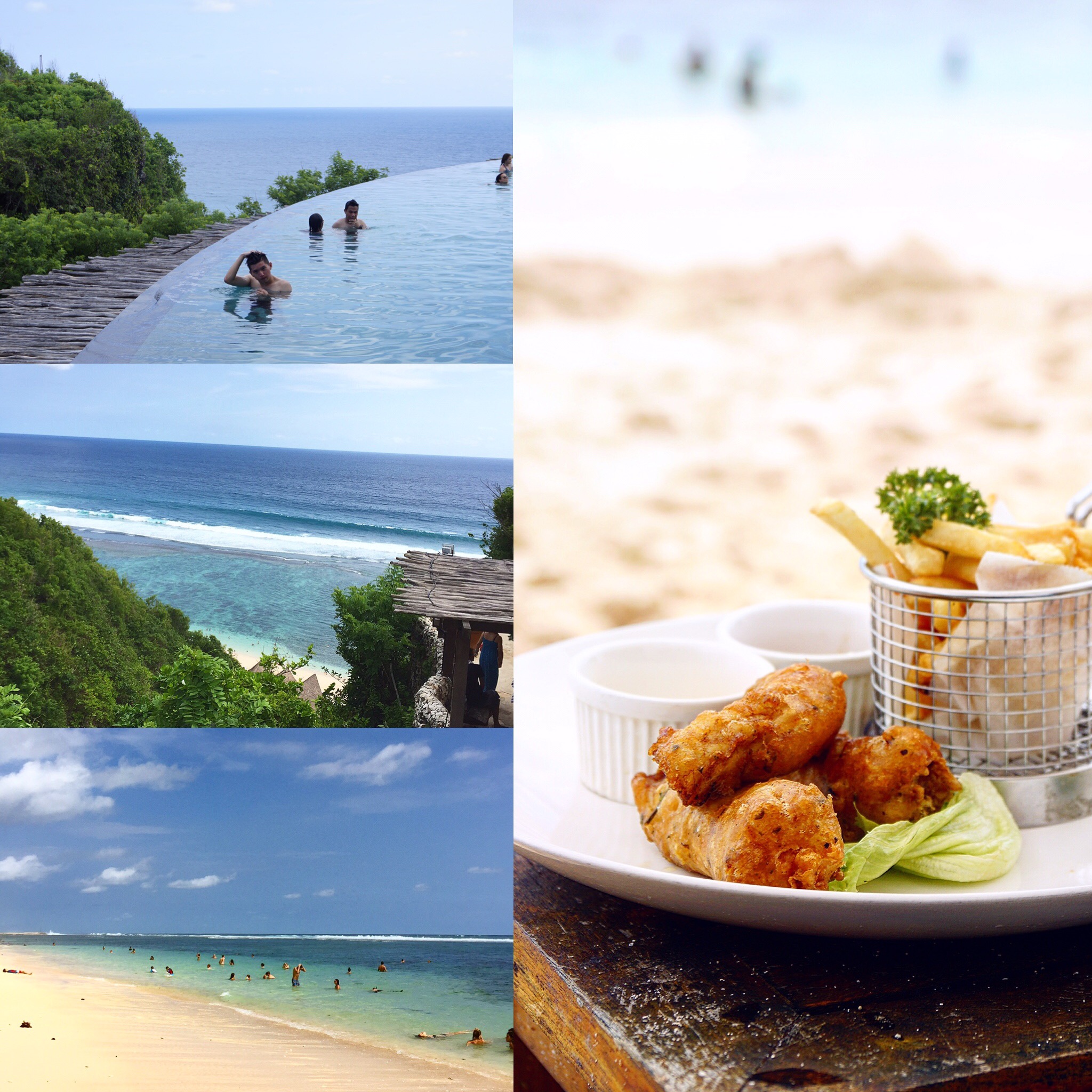 FINN'S BEACH CLUB
Selatan Gau, Banjar Wijaya Kusuma
Jl. Pantai Balangan I, Ungasan, Bali, Indonesia
Phone:+62361-8482111
Website: http://www.finnsbeachclub.com
(You should check the tide chart for the day you're going to visit too!)
Price: $$$
18.00
Assuming that you won't be spending your evening at Finn's Beach Club, you can head to hotel and take another good long bath. Take a bit of rest and relaxed your mind.
19.30
Dinner! Hm.. Where to visit? I guess there are a lot of options, actually. You can actually go to Tiger Palm. It's a good place for delicious Asian fusion cuisine here and plus, it belongs to the popular Will Meyrick.
I've been here but during the lunch time, and the food was very lovely. I usually avoid going to places I am eyeing in the evening merely because I want to take a good picture of the food. 😛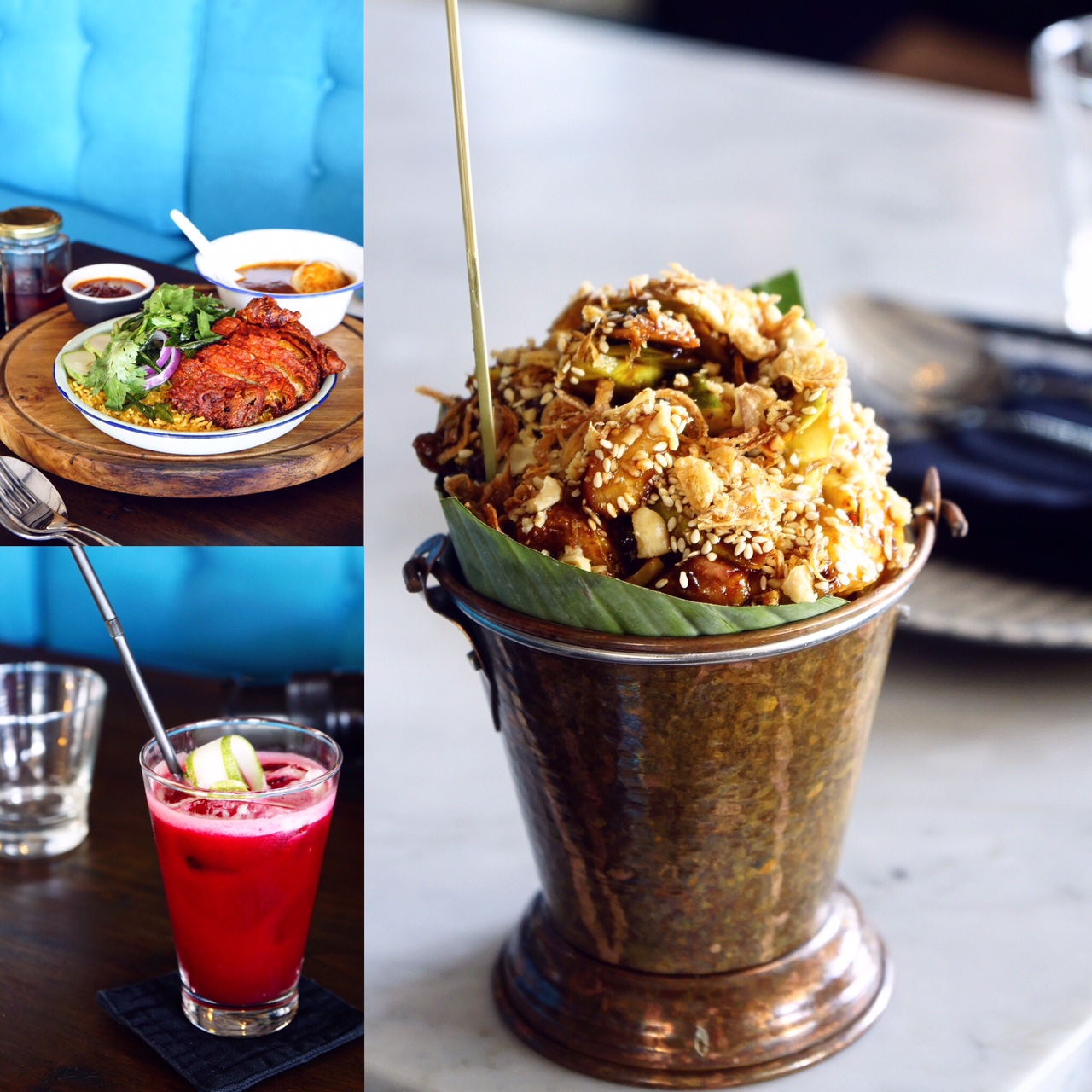 TIGER PALM
Jl. Lb. Sari No.18, Kuta Utara
Kabupaten Badung, Bali, Indonesia
Phone: +62361-4741824
Email: info@tigerpalm.com
Website: http://tigerpalmbali.com/
Operational Hours: 10.00 AM – 2.00 AM Everyday
Price: $$$
PS. Reservation is strongly advised
21.00
Head to Pantai Kuta. Go to the closest mini store and buy some drinks. Sit by the beach and drink. Talk a bit more with your companion. Or if that doesn't suit you, go to Flapjacks for pancakes. They sell decent pancakes!
______________
DAY 3
09.00
The sun has arisen quarterly, darling! Go have breakfast, please.
If you happen to book an accommodation without breakfast, it's time for you to have another healthy breakfast.
RUKO CAFE it is! They sell good food, with healthy drinks. Grab a shot of wheatgrass here! It's said to have max benefit for your health (but it's not a one time thing, lads! Don't expect it to be a medicine!)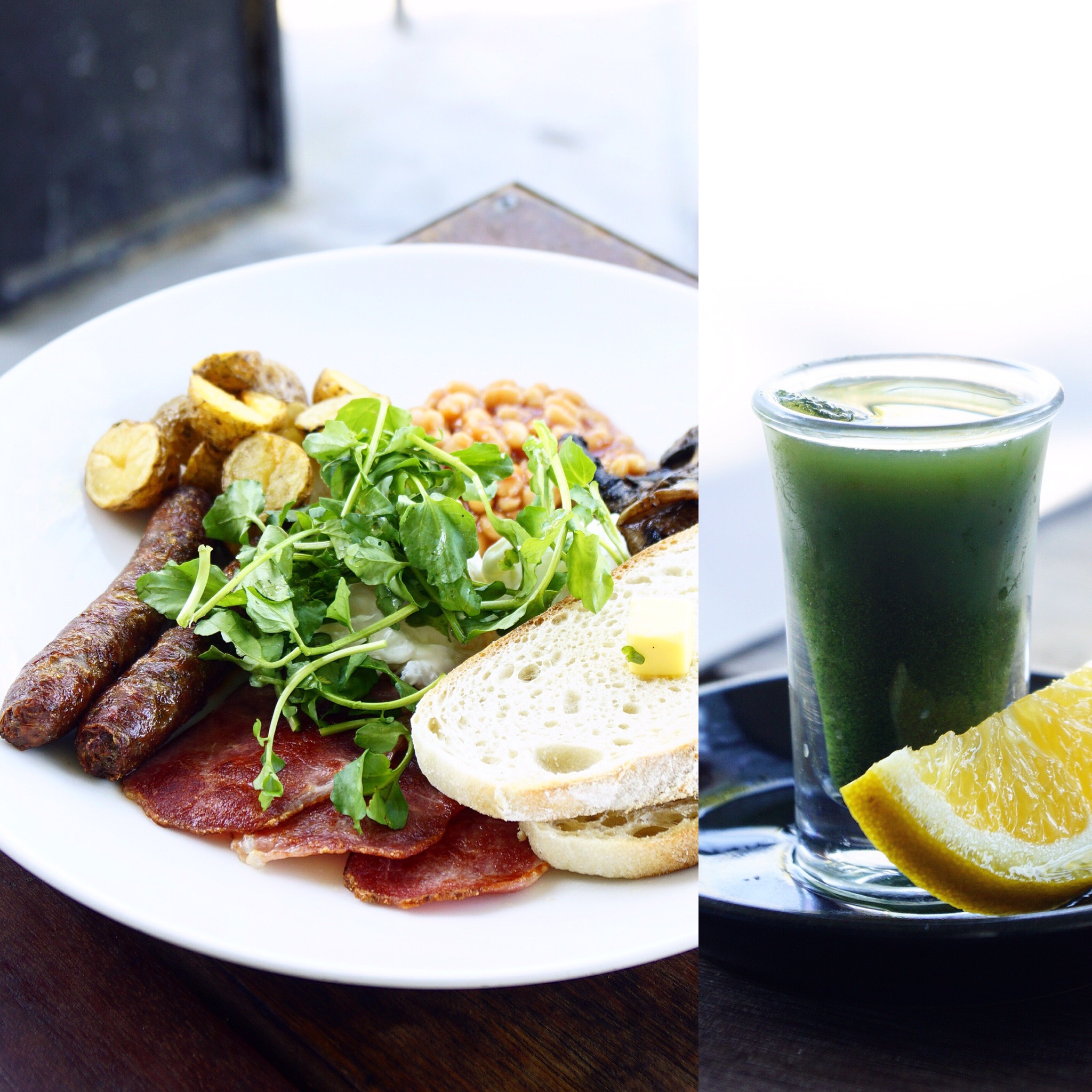 RUKO CAFE
Jalan Pantai berawa 99, Canggu
Denpasar
Phone: +62812-3967-3077
Operational Hours: 7.30 – 16.30
Price: $$
10.30
Have a 60-min foot massage! Your feet are tired and it deserves some good massage. I've recommended a place to my friend, and she loves the place! It's Theta Spa By The Sea, and yeah, you can enjoy foot massage with sea view! Check the website to see the interior.
THETA SPA BY THE SEA
On The Beach at Ramada Bintang Bali Resort
Jl. Kartika Plaza, Kuta Bali
Phone: +62361-755726
Email: bythesea@thetaspa.com
Website: http://www.thetaspa.com/english/index.html
12.00
Go back to your accommodation and check out on time. More fun later!
13.00
Lunch gets a bit late right? No worry, because you can get delicious lunch at Seminyak Kitchen!
I've reviewed it before and you can click here to read more.
Their food was lovely and you will most likely love it!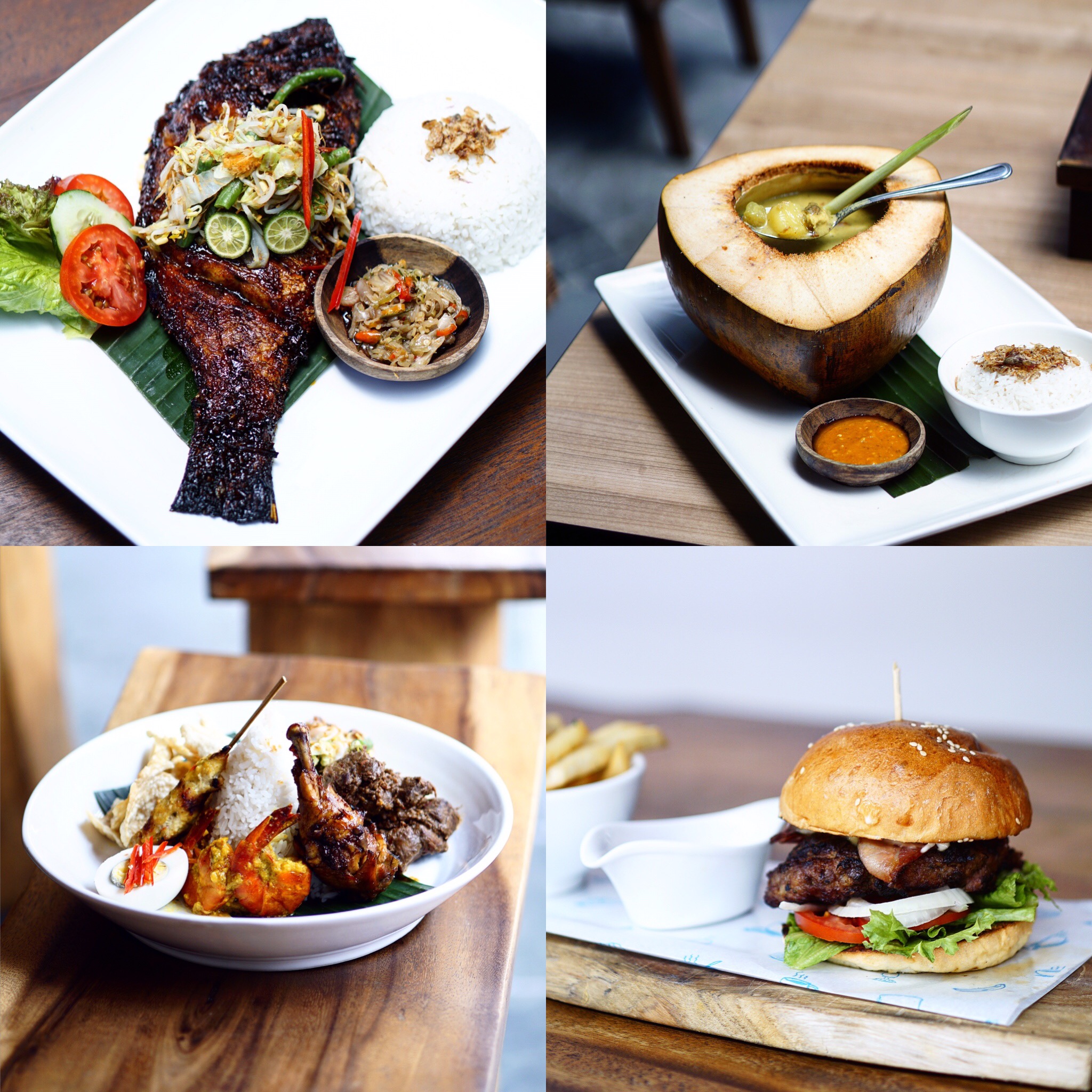 SEMINYAK KITCHEN
Courtyard by Marriott
Jalan Camplung Tanduk No. 103 SP, Seminyak
Bali
Phone: +62361-8499600
Website: http://www.marriott.com/
Price: $$$
15.00
Assuming you have a late evening flight, you get to visit a lovely coffee shop! Well, maybe you want to visit between these two, Revolver Espressor or Buro Bali.
Both are equally awesome, with different plus and minus.
For me, Buro Bali is more about the place. The ambiance, inspiring workspace and the modern collaborative conceptare the ones that impressed me. It's very popular because of the instagrammable interior, no matter for a selfie, wefie or foodfie. You can even buy some of the modern x futuristic products sold there.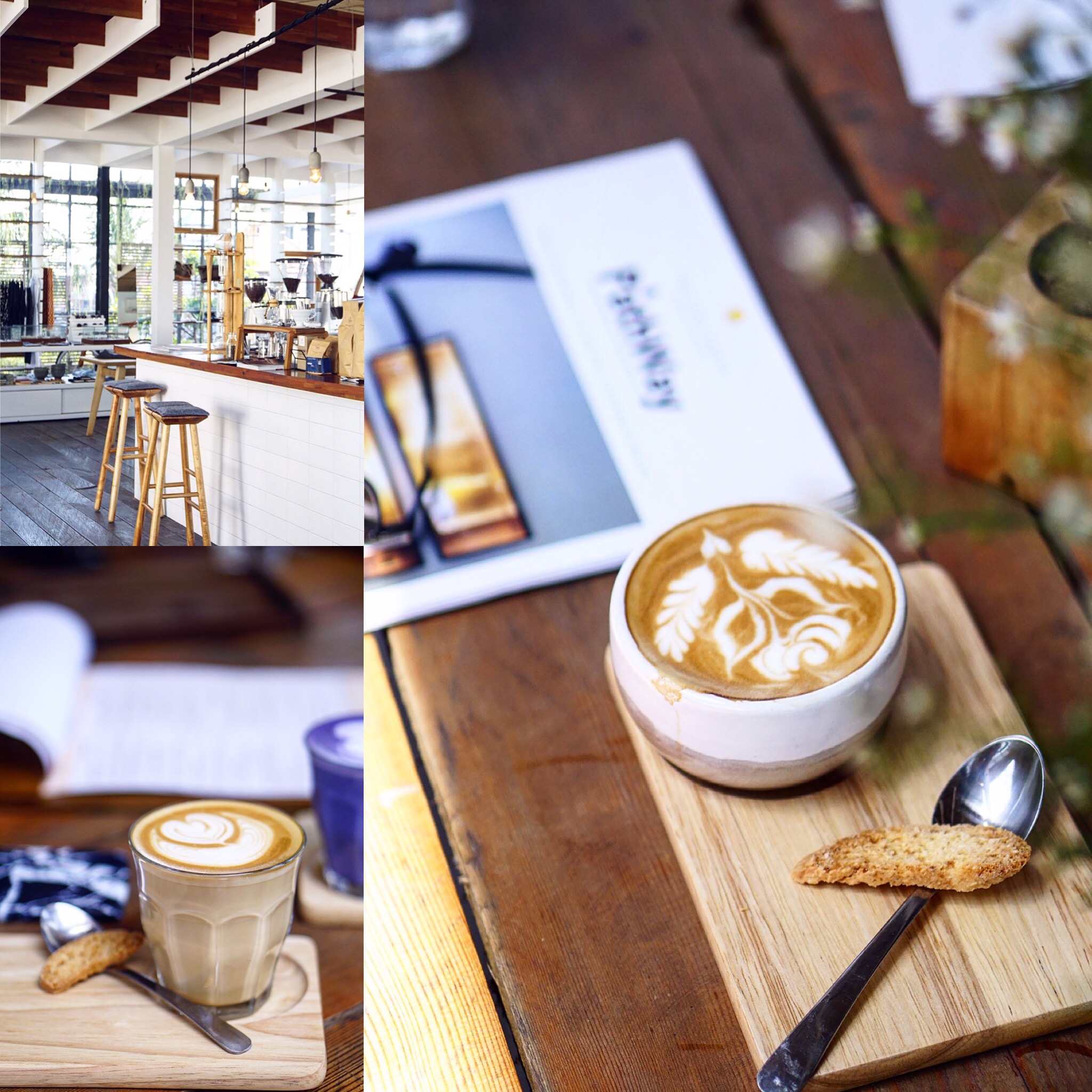 Well, Revolver Espresso? Just simply impressed me with the coffee! You really really have to grab the ice Coffee with Ice Cream. It's simply a remedy for the hot hot day. Click here for my previous review and please note that now, Revolver Espresso has gone through a renovation which makes it a much more spacious and instagenic place. They also have another 'junior' branch in Petitenget, which is much smaller in size, but serves the same quality coffee.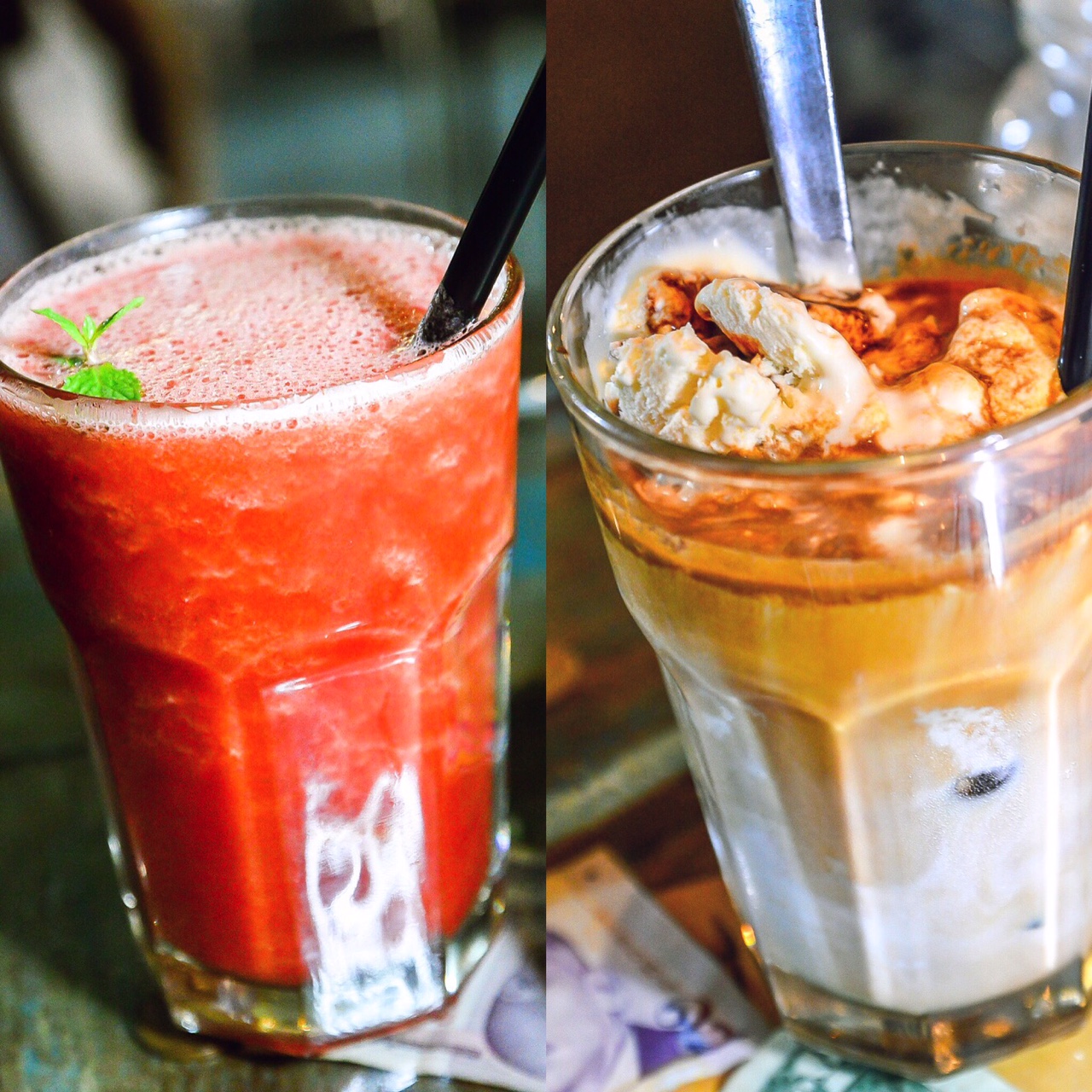 BURO CONCEPT STORE
Jl. Petitenget No.15, Kerobokan Kelod, Kuta Utara
Kabupaten Badung, Bali, Indonesia
Email: hello@burobali.com
Website: http://www.burobali.com
Operational Hours: 08.00 – 22.00
Price: $$
REVOLVER ESPRESSO
Jl. Kayu aya / Gang 51
Seminyak – Oberoi
Bali, Indonesia
Phone: +62851-0088-4968
Email: hello@revolverespresso.com
Website: http://revolverespresso.com
Price: $$
BABY REVOLVER
Jl. Petitenget #102
Seminyak
Bali, Indonesia
Phone: +62851-0244-4468
– FROM THIS TIME FORWARD, EVERYTHING IS OPTIONAL! – 
16.30 – END
# For Foodies, Visit Sisterfields OR Bossman
If you get even more time, you can visit one of these two lovely places, The Sisterfield or Bossman!
It's not hard to choose which one to visit. Both are deadly delicious, but if you're craving for more burger, go to Bossman. But if you love a more extensive choices of food (modern Australian style) to enjoy, go to Sisterfields! They're located just next door, and they're from under the same management. Better yet, go to both places. Have some food first at Sisterfields, then grab a burger to eat on the way to the airport! Aha!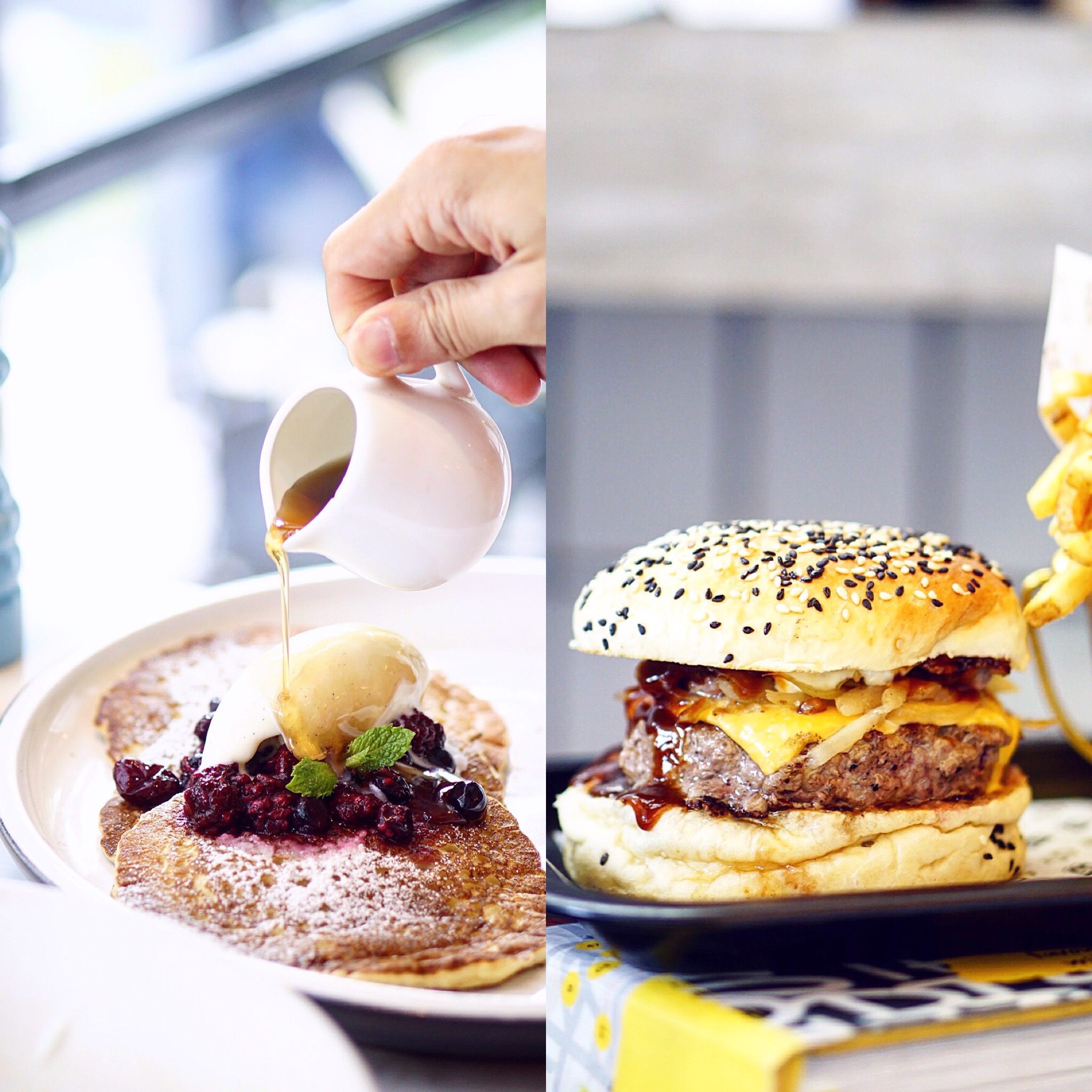 SISTERFIELDS
Jl. Kayu Cendana No.7, Seminyak, Kuta, Kabupaten Badung, Bali, Indonesia
Phone:+62-811-3860-507
Email: hello@sisterfieldsbali.com
Website: http://sisterfieldsbali.com
Operational Hours: 7.00 AM – 10.00 PM
Price: $$
BOSSMAN
Alan Kayu Cendana No. 8B
Seminyak, Bali 80361
Phone: +62812-3916-7070
Email: holla@bossmanbali.com
Website: http://www.bossmanbali.com
Operational Hours: 11.00 AM – 04.00 AM
Price: $$
# For Shopaholic, Visit JOGER
Simple, go to JOGER! Buy some more fun T-Shirts and other stuff! You can even buy some pies or other food stuff if your Oleh-Oleh is not enough.
PABRIK KATA-KATA JOGER
Jalan Raya Kuta, Kuta, Bali
Phone: +62361-752523 (hunting)
Fax: 0361-753059
Website: http://www.jogerjelek.com
HONORABLE MENTION!
Pison Coffee is another coffee shop that you should try. The coffee is good and the place is quite photogenic. It offers food and cakes as well.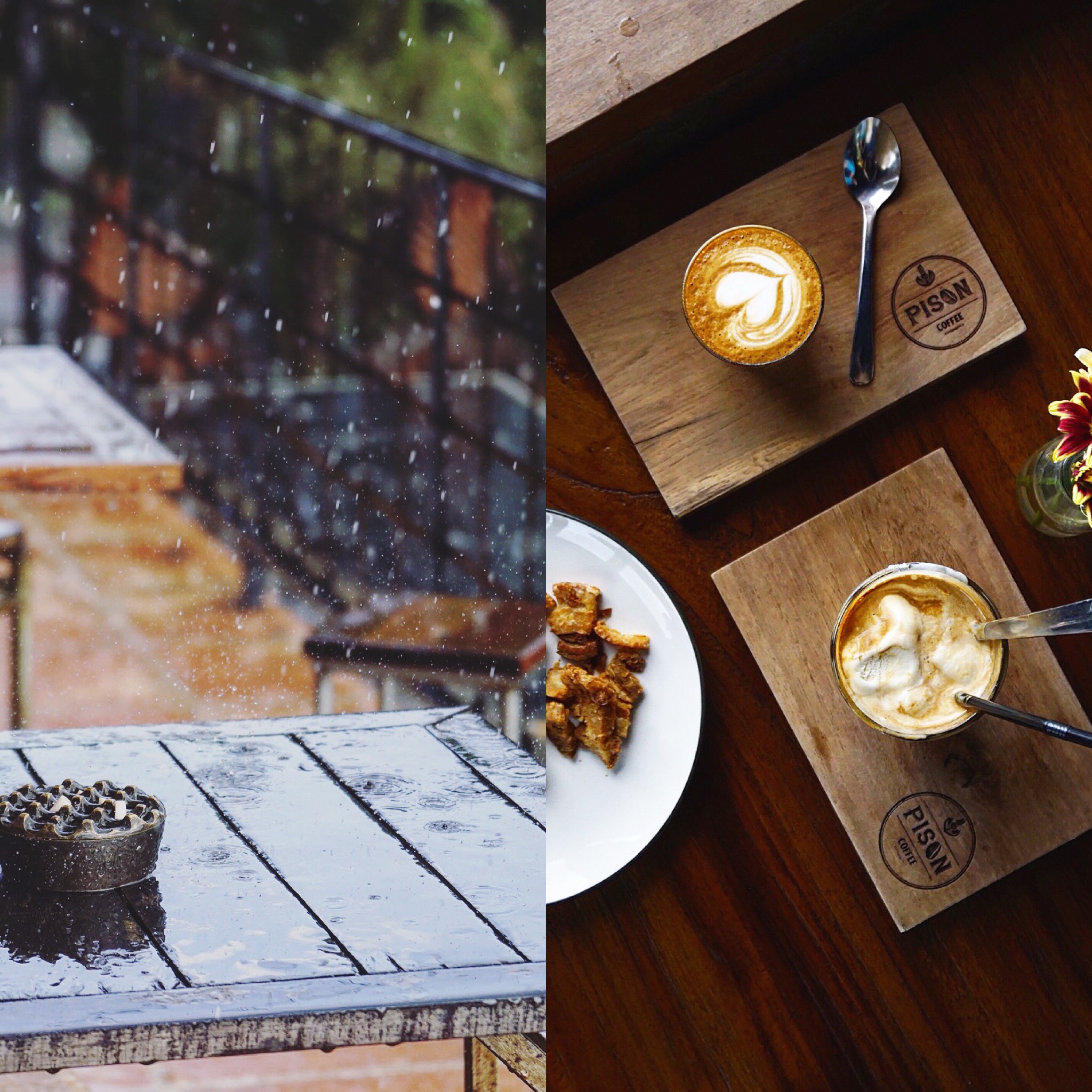 PISON COFFEE
Jl. Petitenget No.8A, Kuta Utara
Kabupaten Badung, Bali, Indonesia
Phone: +62812-3834-986
Operational Hours: 08.00 – 23.00
Just in case you still have another sunset time to spend, you should really consider going to La Laguna. The place is such a beauty, and the sunset is to die for! Oh, one downside is that the service can actually be better.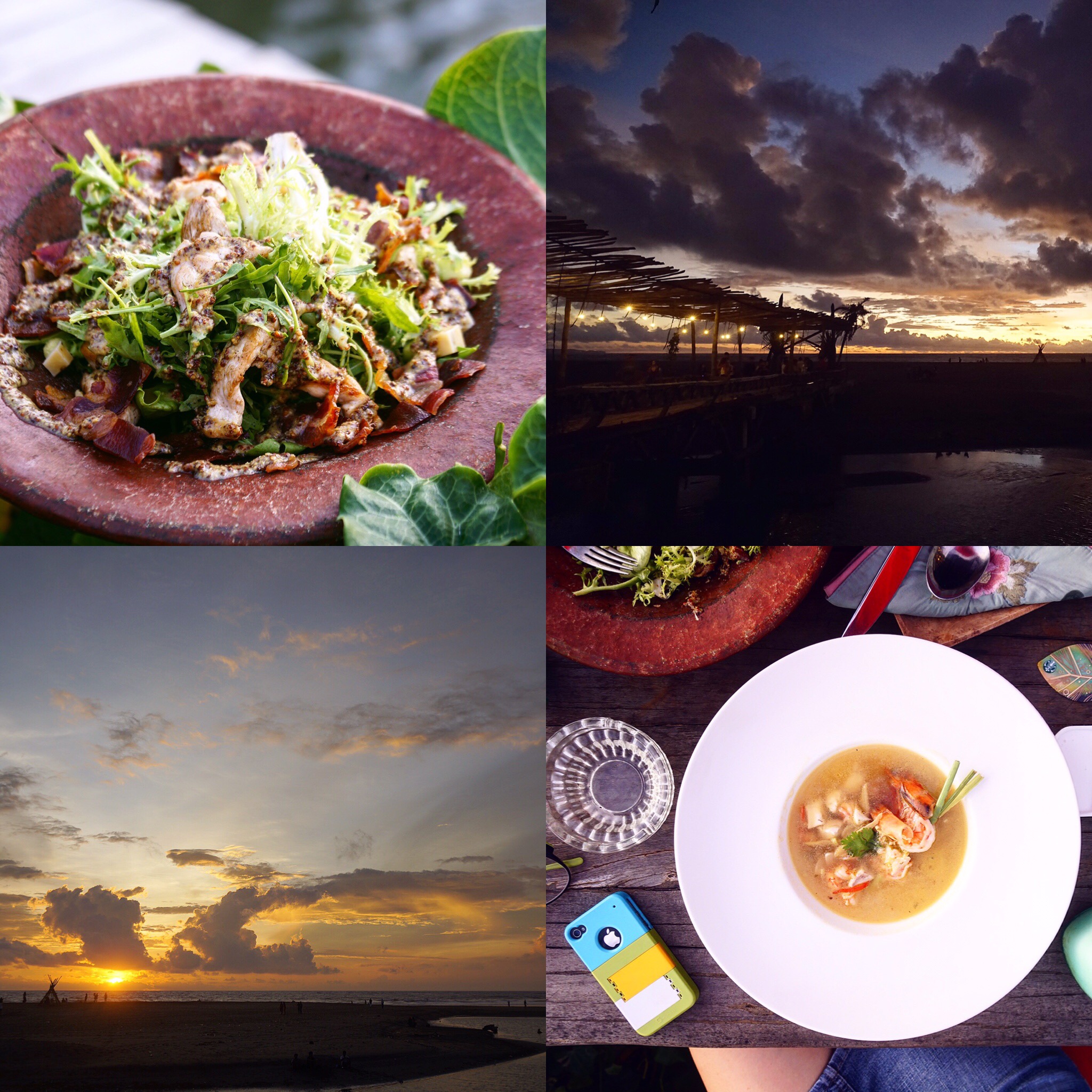 LA LAGUNA BALI
Jalan Pantai Kayu Putih, Berawa
Badung, Bali
Phone: +62812-3638-2272
Operational Hours: 11:00 – 23:00
Price: $$$
_________
See! There are plenty of things to do in Bali. This list doesn't even mention other areas such as the more high end area – Nusa Dua, the more down to earth area – Sanur, the more earthy and relaxed area which is my favourite area to pay a visit – Ubud! Oh, how about the dolphin 'nest' – Lovina??
Well, those might be for another post.
Here is your 3 days 2 nights itinerary as promised! I hope you find it useful. Do give feedback if you love it, and you can easily reach me on my instagram @prawnche <3
BON VOYAGE!