So, during my trip to Bali just a while ago, I visited a chic and colourful diner in Sanur Arcade named Cosmic Diner. Cosmic Diner itself has 3 outlets at the moment, from the better known area at Sunset road, Lippo Mall Kuta and the one in Sanur area.
The ambiance is almost identical for all of the outlets. The exterior and interior both play with fun colours and design that effortlessly make a lively playful vibe.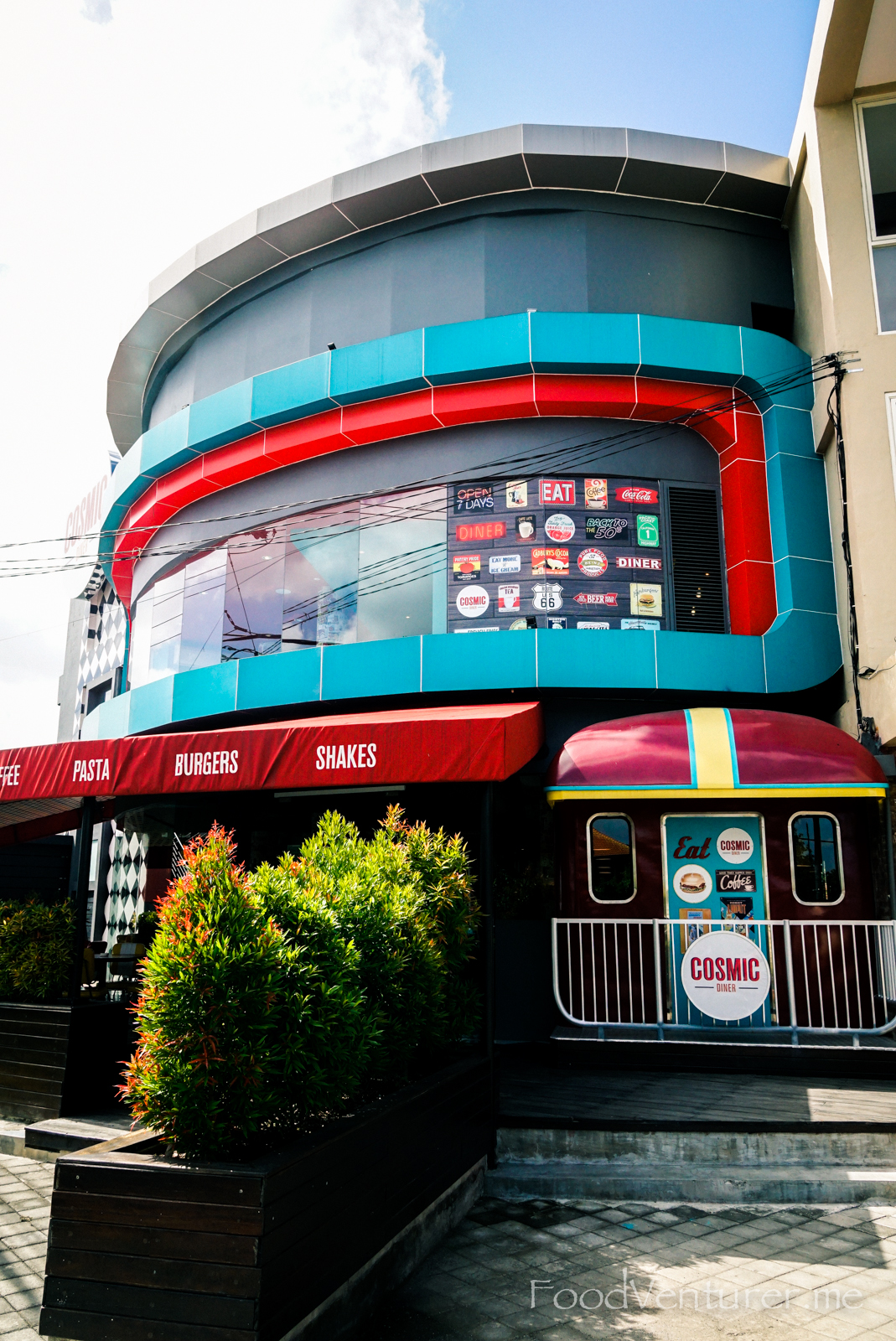 The Sanur outlet that we visited seemed really spacious with plenty of space. You can choose to sit at the outdoor area, or the indoor area that includes the 1st floor indoor seating area, the train-like area and the second floor with plenty of day light!
Check some of the pictures for more vivid look.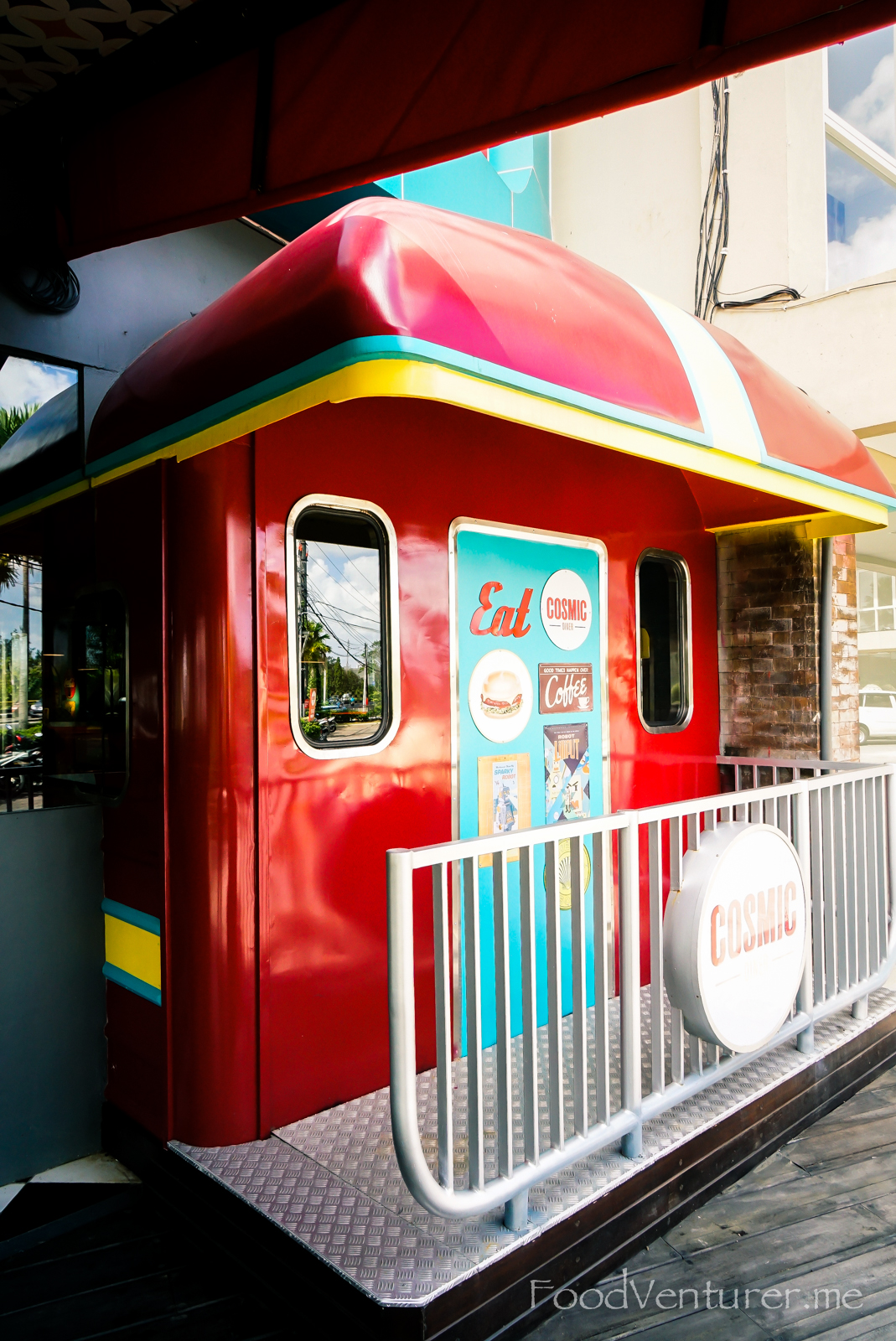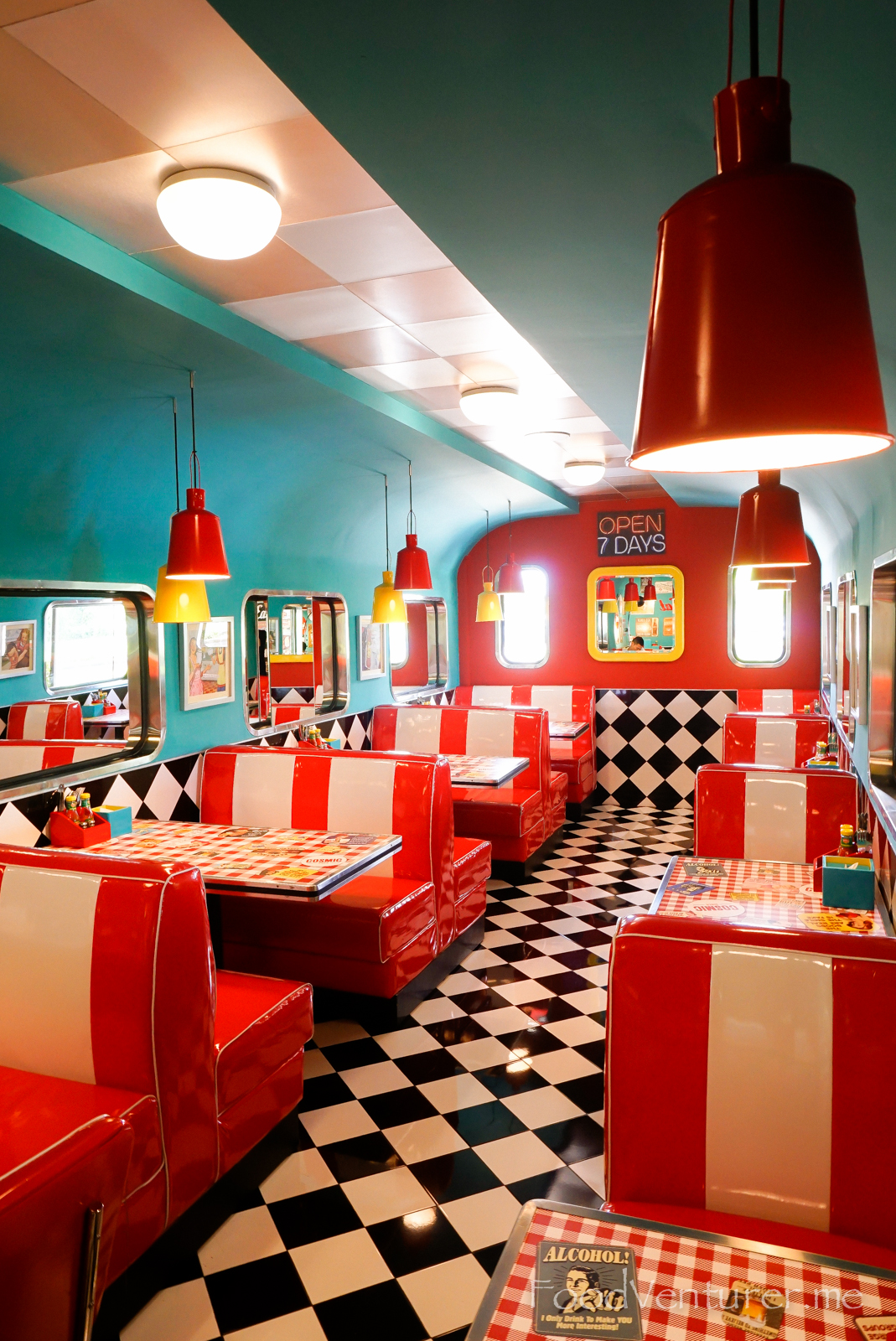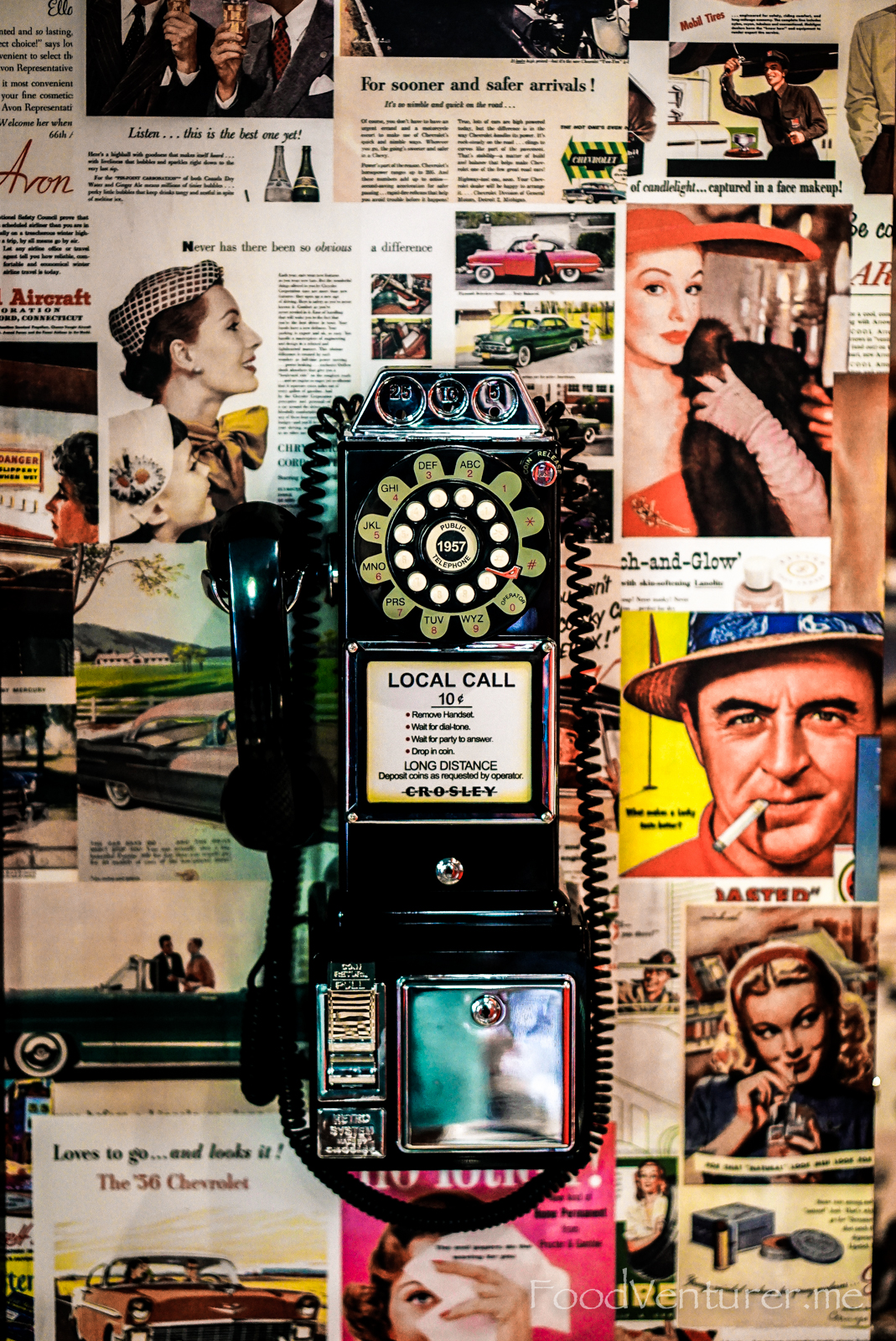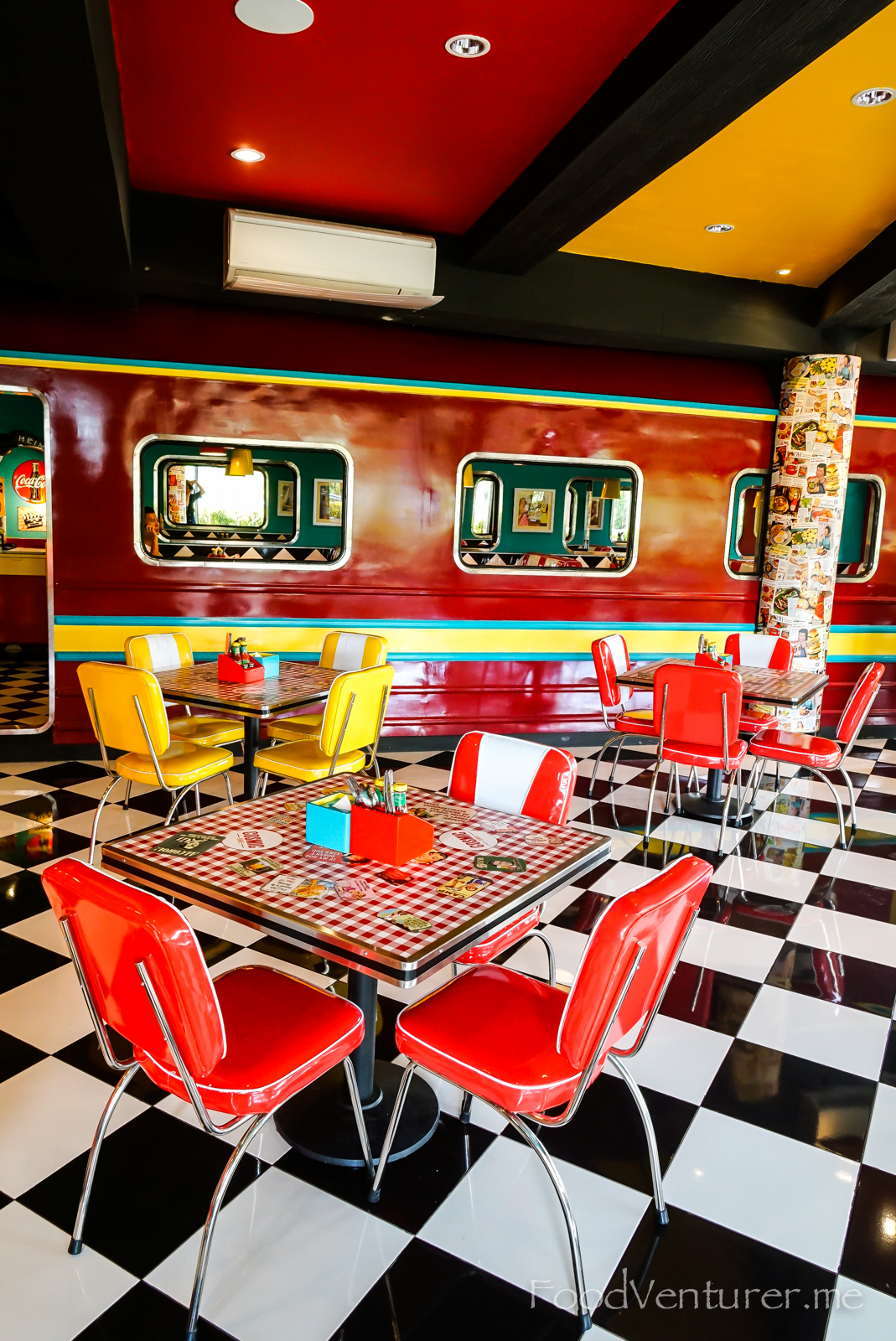 Fun right?
And here's the outdoor area.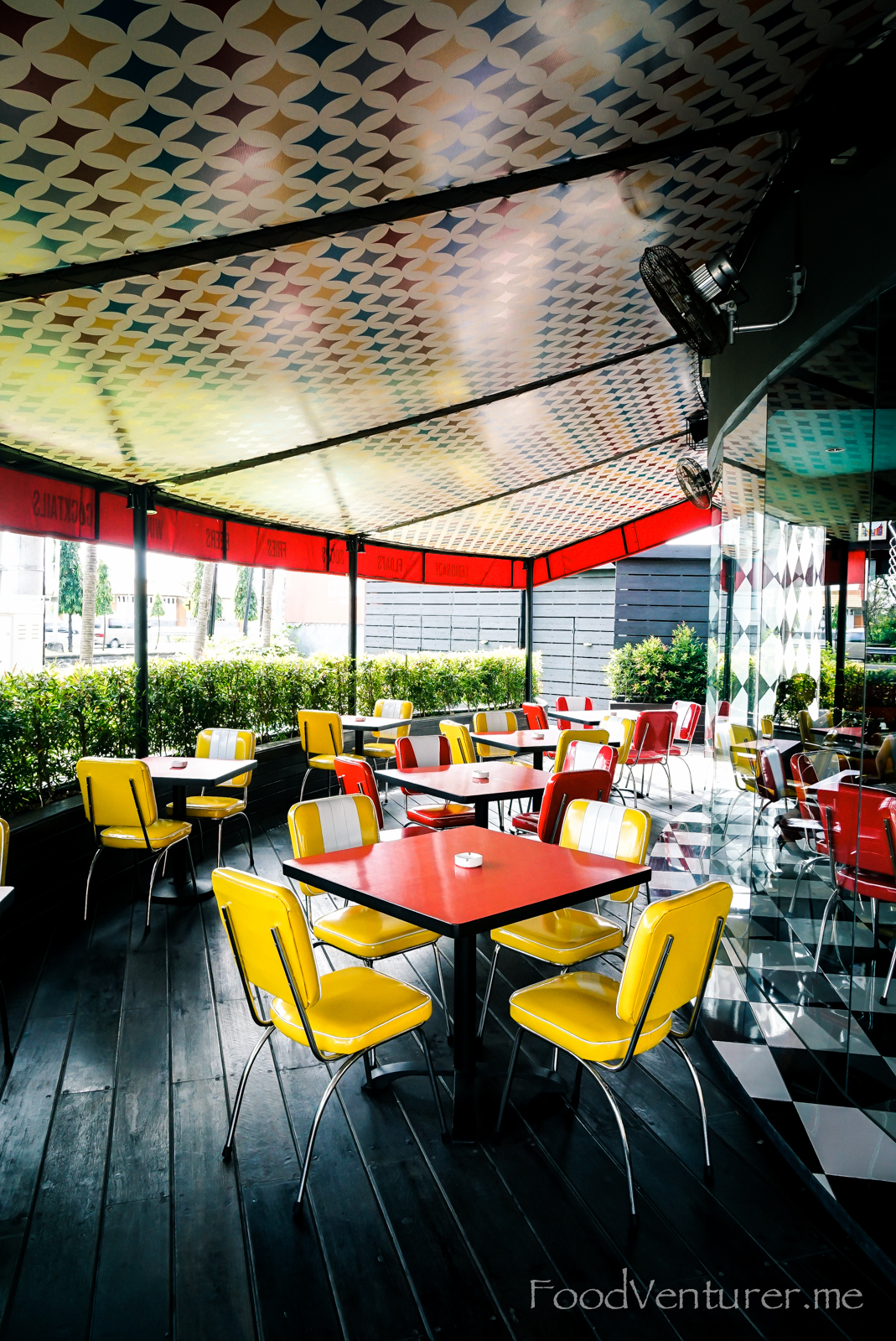 And also, here is the second floor area.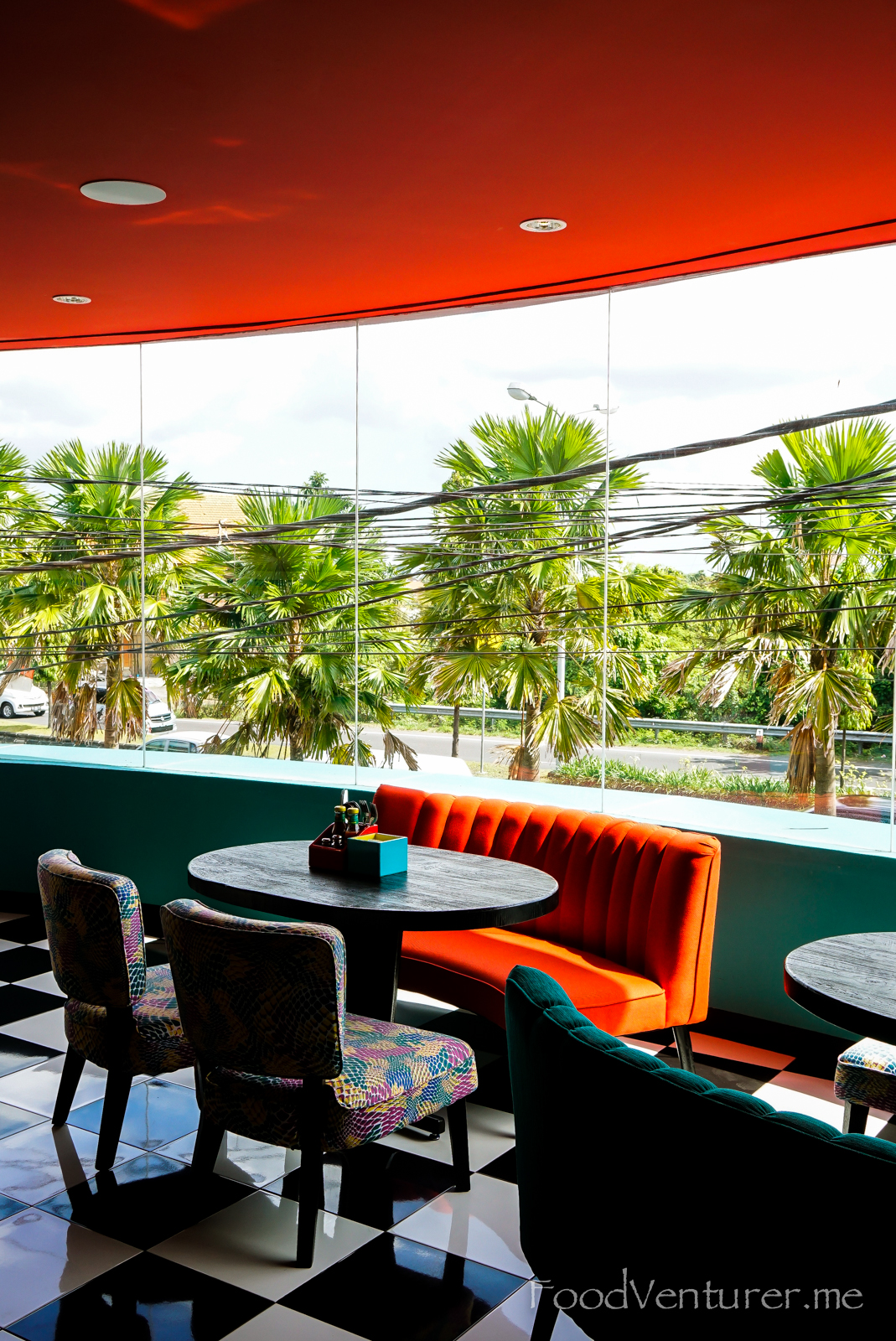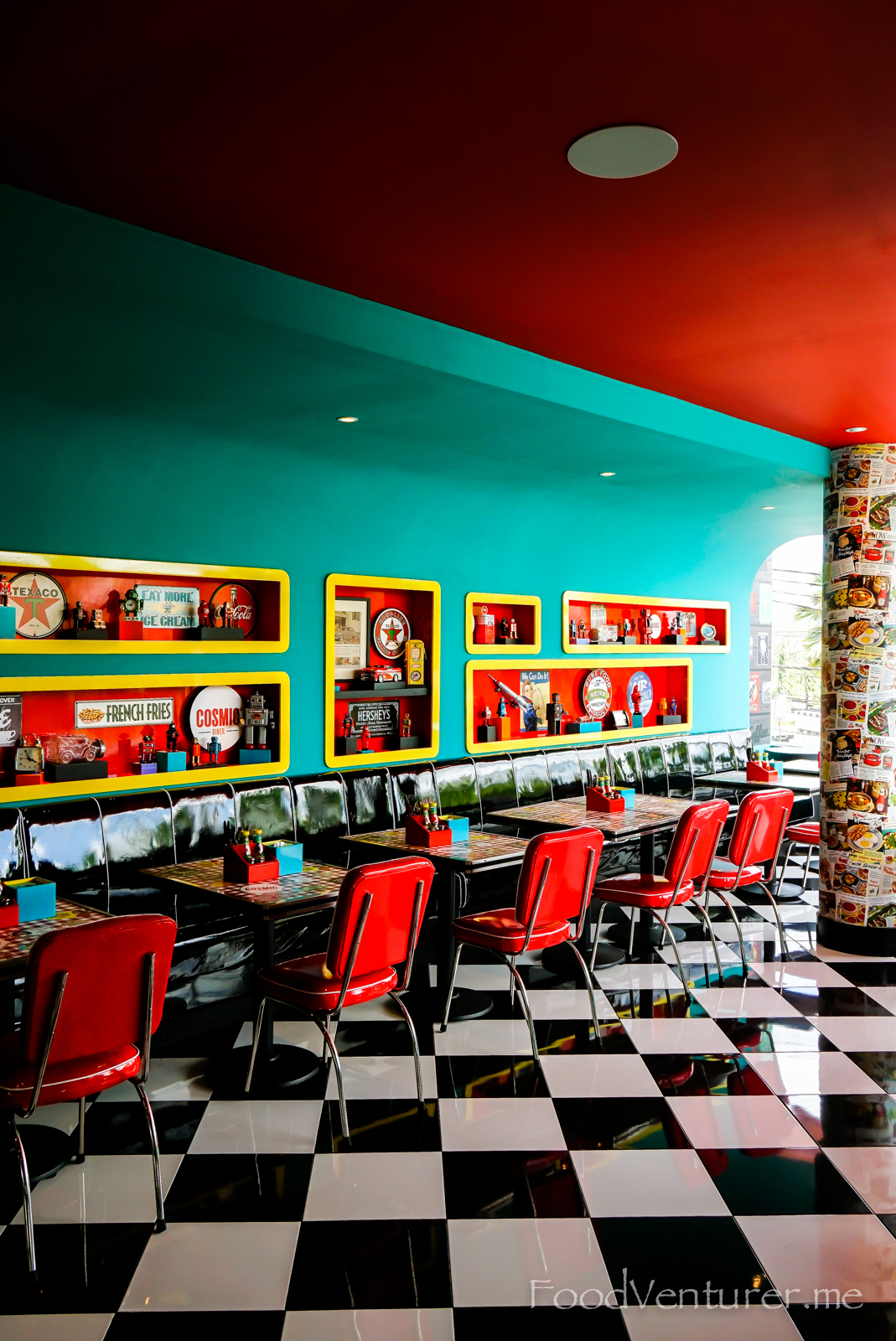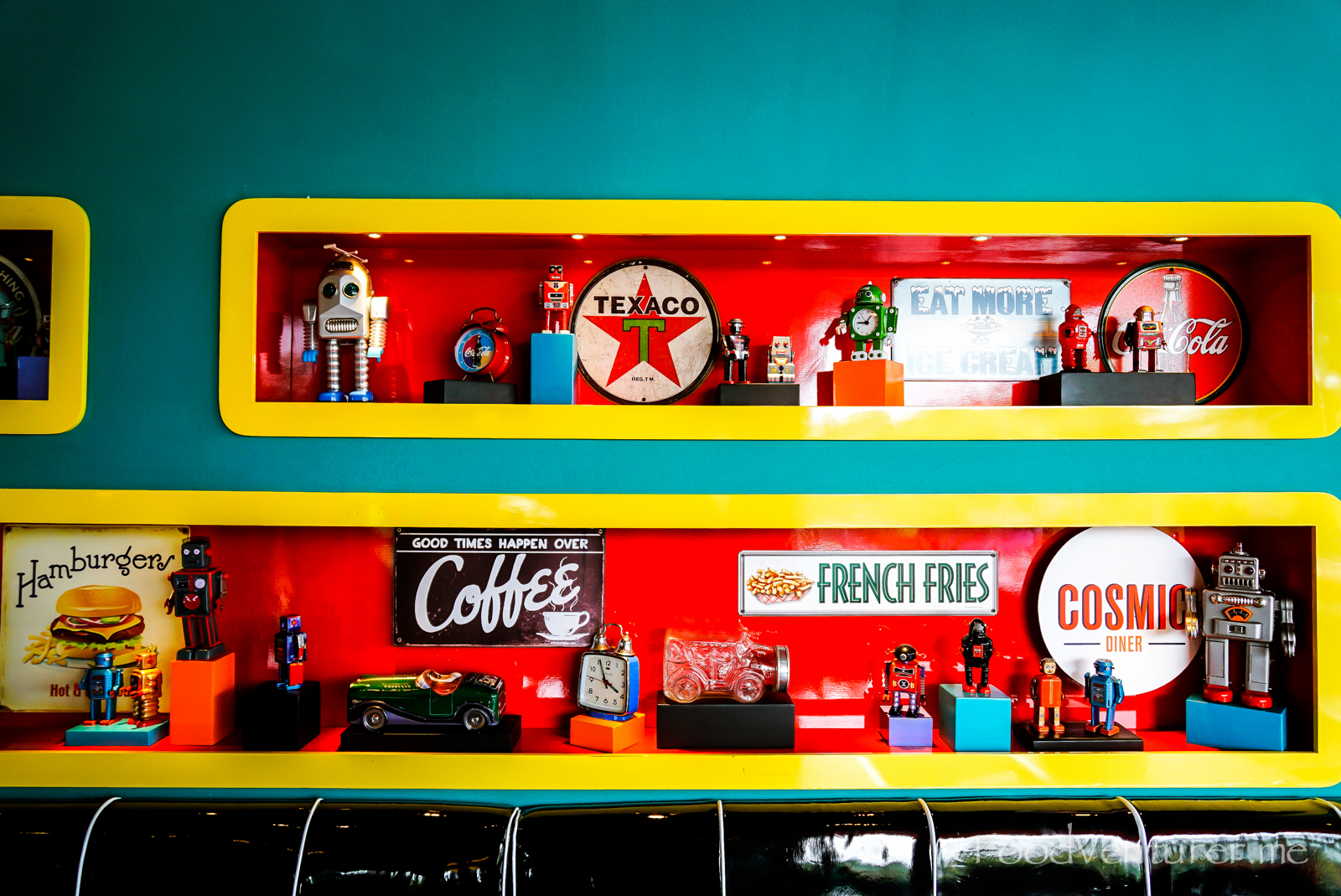 Oh, when we first seated on our desired seats, we were quickly given complimentary Popcorn and small glass of smoothies/juices for a refreshment! The hospitality could never have gone better. The staffs were doing their best to make sure we were comfortable.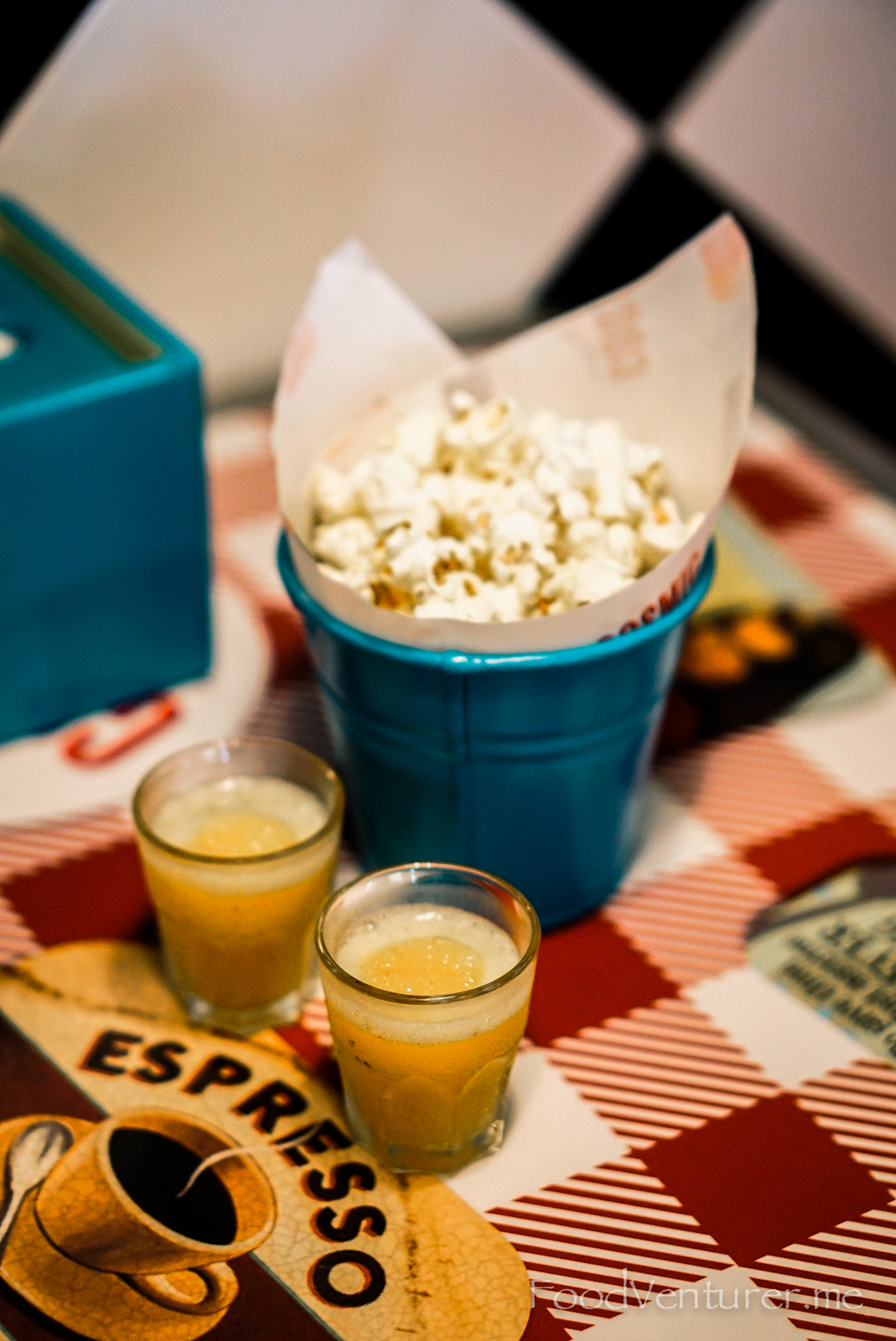 Here at Cosmic Diner, there are plenty of robots and toys for decorations, and board games and stuff are provided for guests to use!
When it comes to food and drinks, Cosmic Diner has plenty of options that actually made me confused! Every single food and drink looked mouth-watering.
There are several categories for the food options. There are breakfast section, salad & soup section, sharing section (such as Beer-Battered Onion Rings and Quesadilla), pasta section, main course section (such as Chicken Parmigiana, Steak Frites, and Full Baby Back Ribs), burger section and pancake/waffle section! Really, there are plenty to choose from!
I eventually tried their humongous Mamma Mia burger and East Coast burger, plus a heart-warming Smashed Avocados with additional poached egg from the breakfast section.
Let's check out some of the food and drinks we tried.
# Berrylicious (IDR 55 k)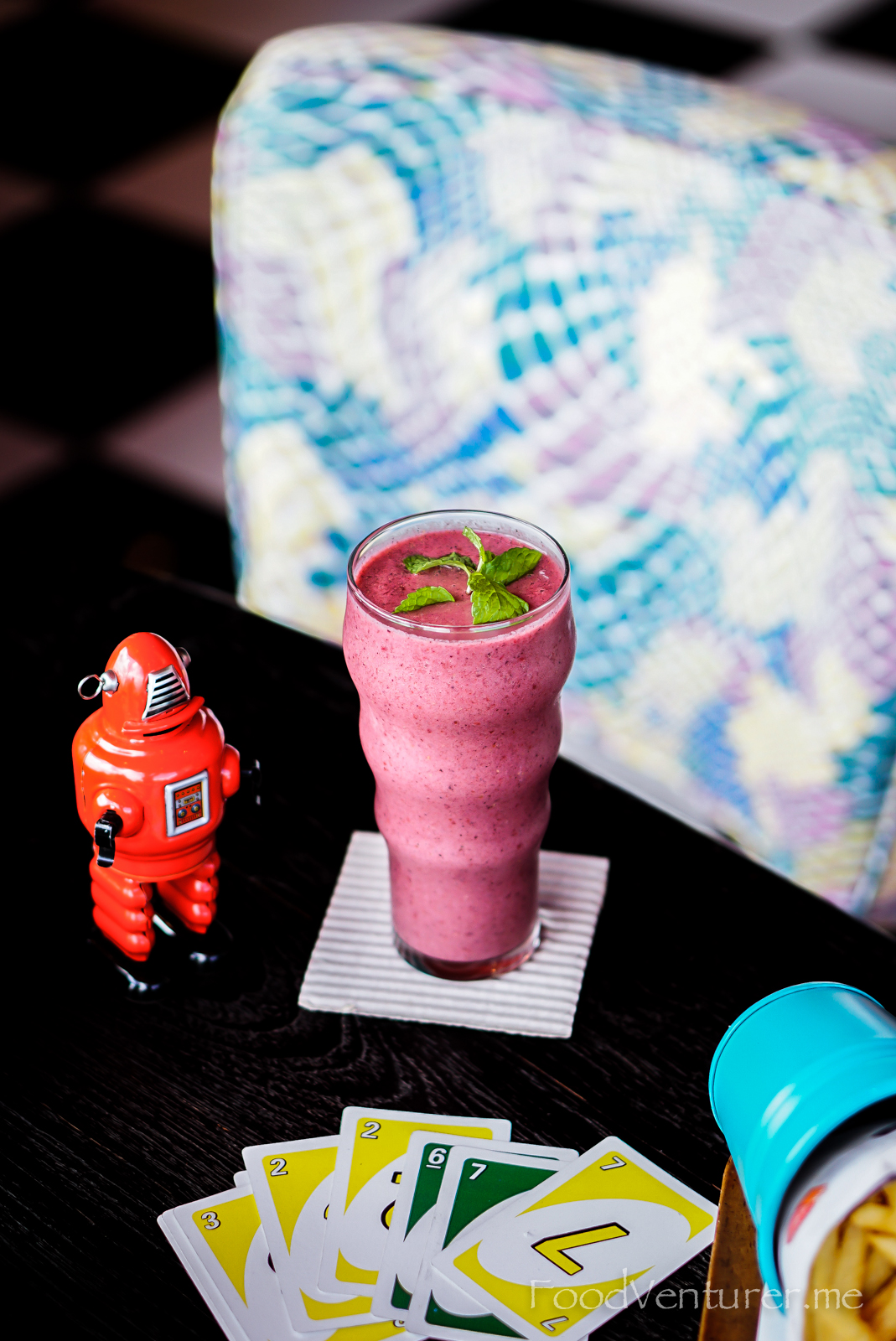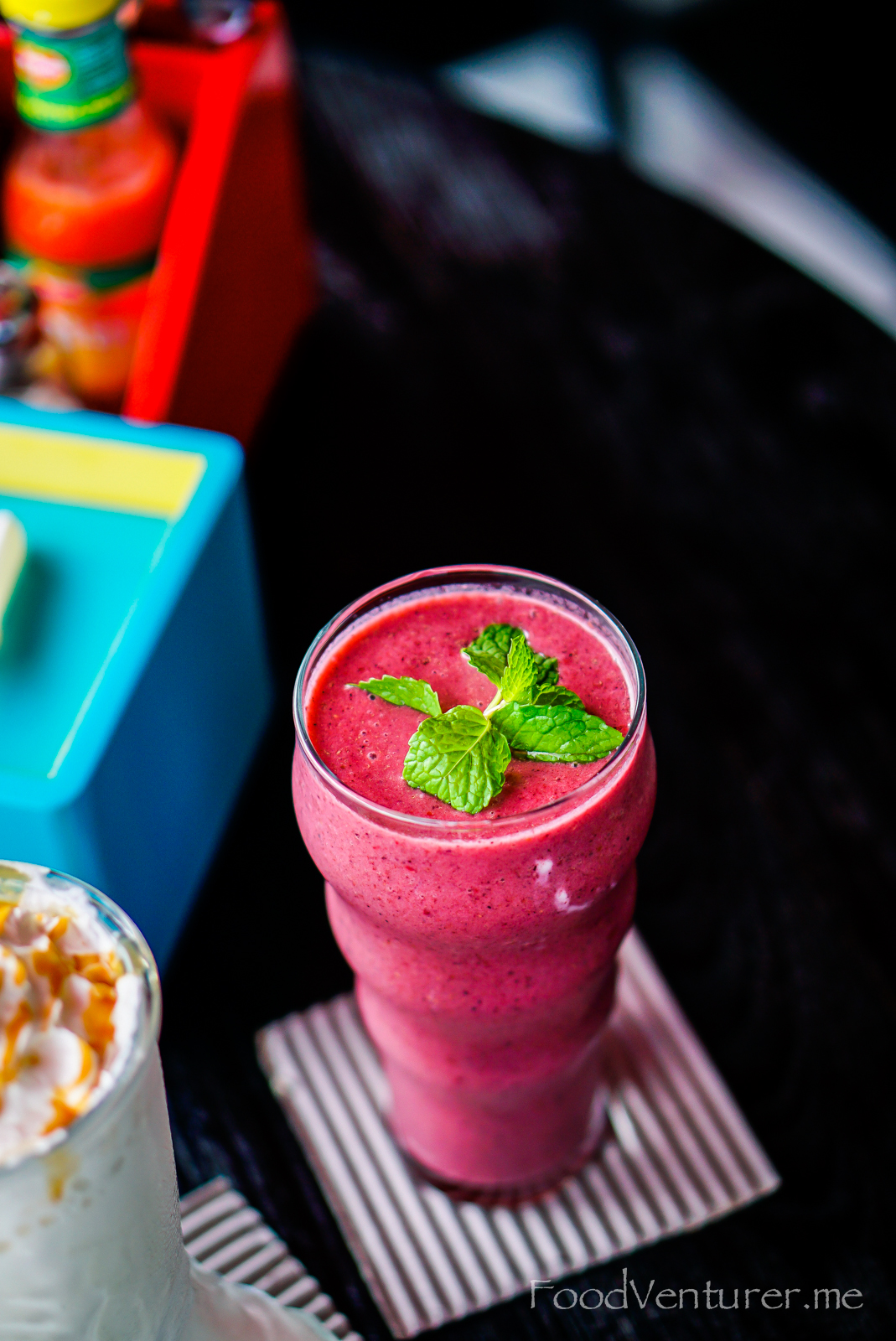 One of the newest drinks at Cosmic Diner! The combination of fresh blueberry, strawberry, raspberry, blackberry, acai, maple and yogurt really brought out the best of berry world. It tasted very refreshing with intense typical berry sensation! Really good for the hot weather in Bali!
# Salted Caramel Milkshakes (IDR 55 k)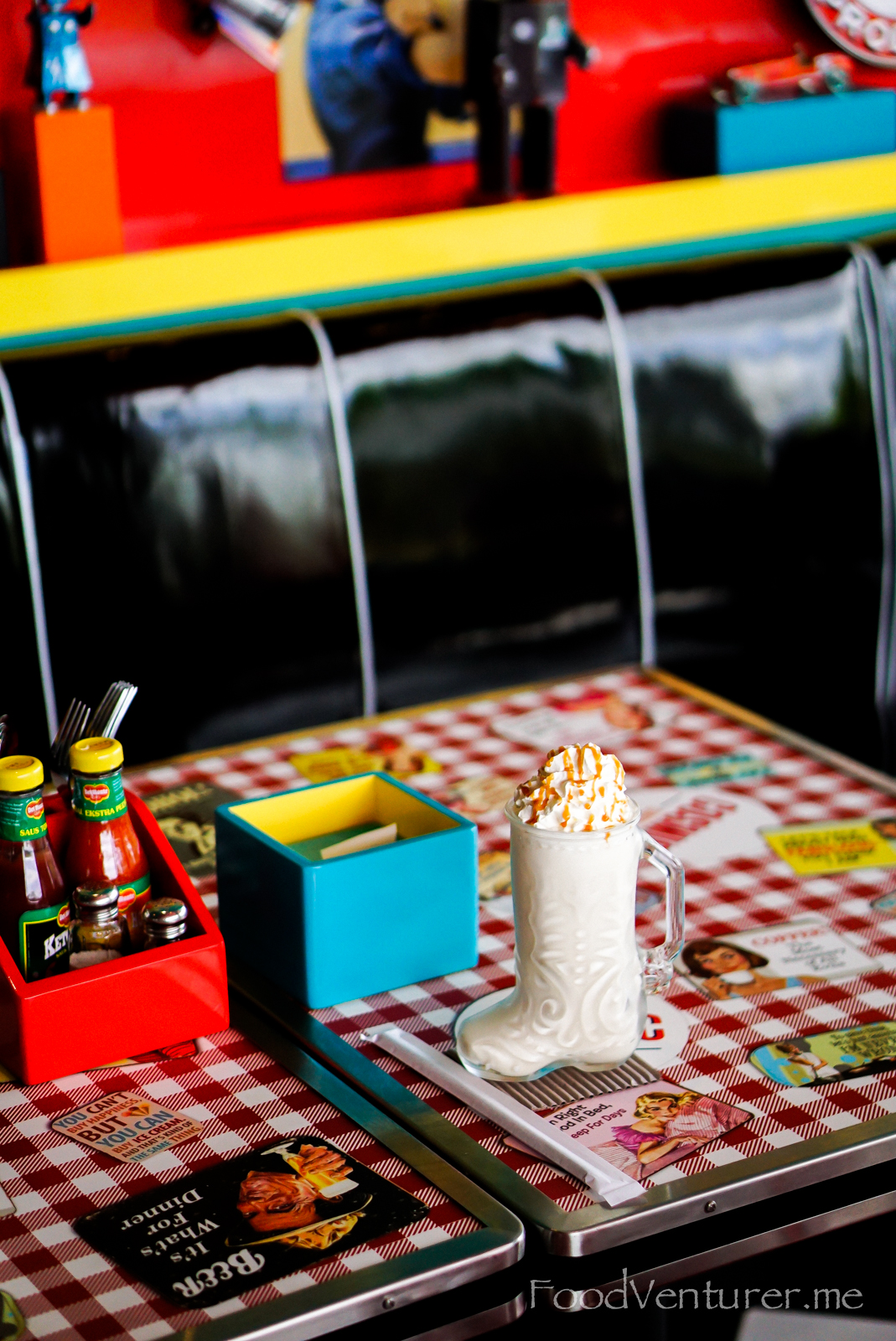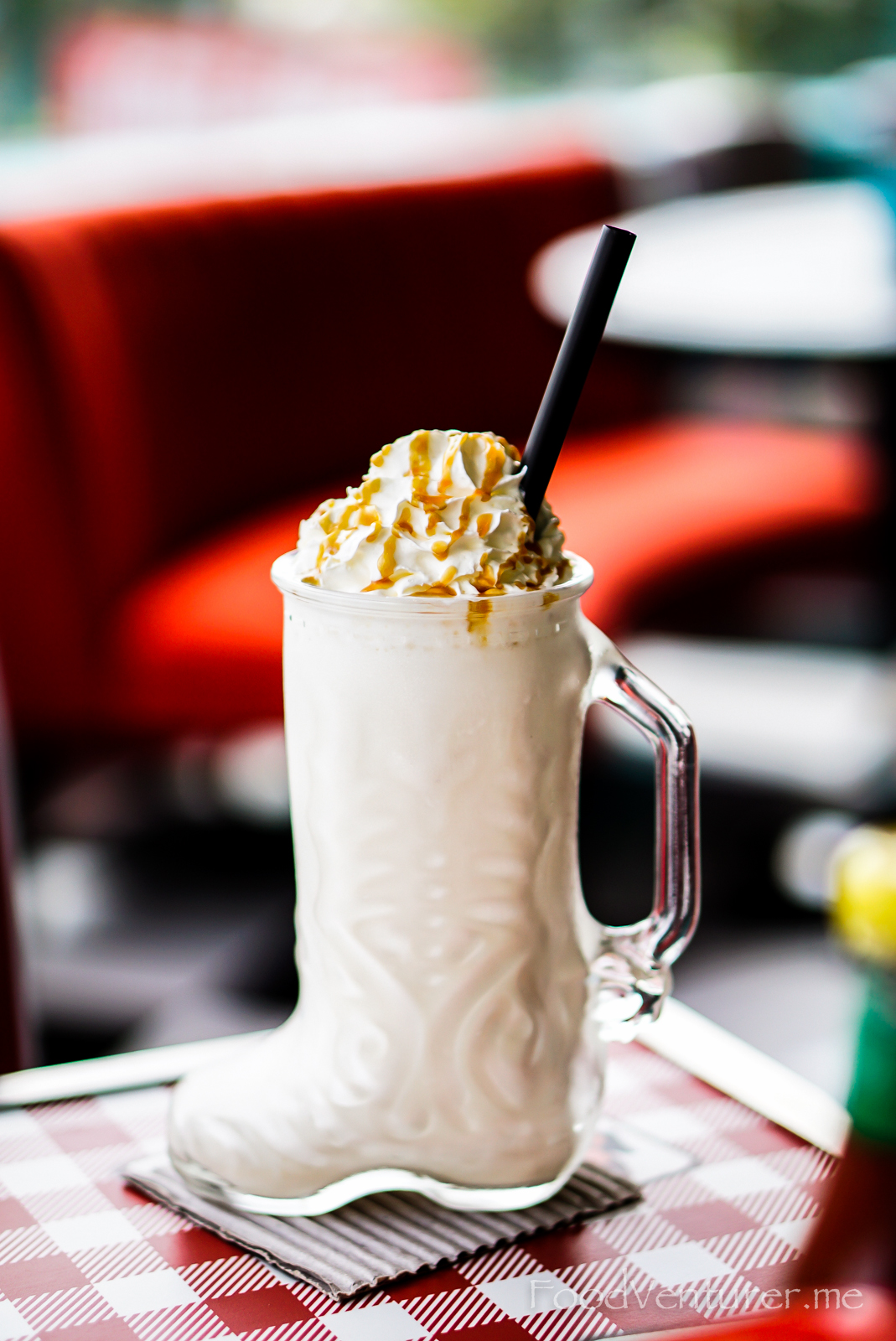 For a sweet and savoury option, here is a dessert-like drink, Salted Caramel Milkshakes. Served in a very cute and jumbo shoe-like glass, this drink was a great choice for me. It was delicious and fulfilling. The whipped cream and salted caramel drizzle made the whole drink so sinfully good.
# Smashed Avocados (IDR 60 k) with extra Poached Egg (IDR 10 k)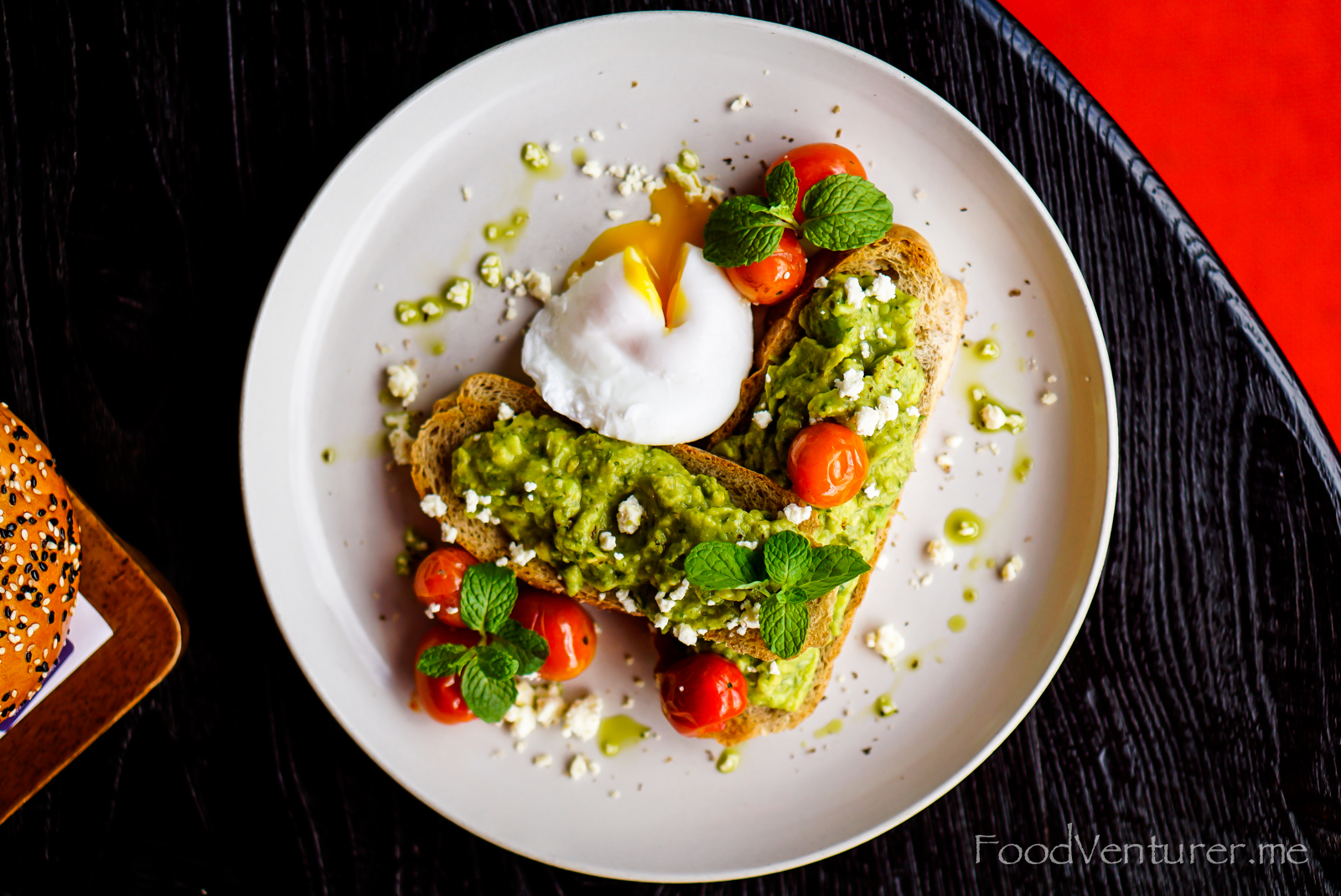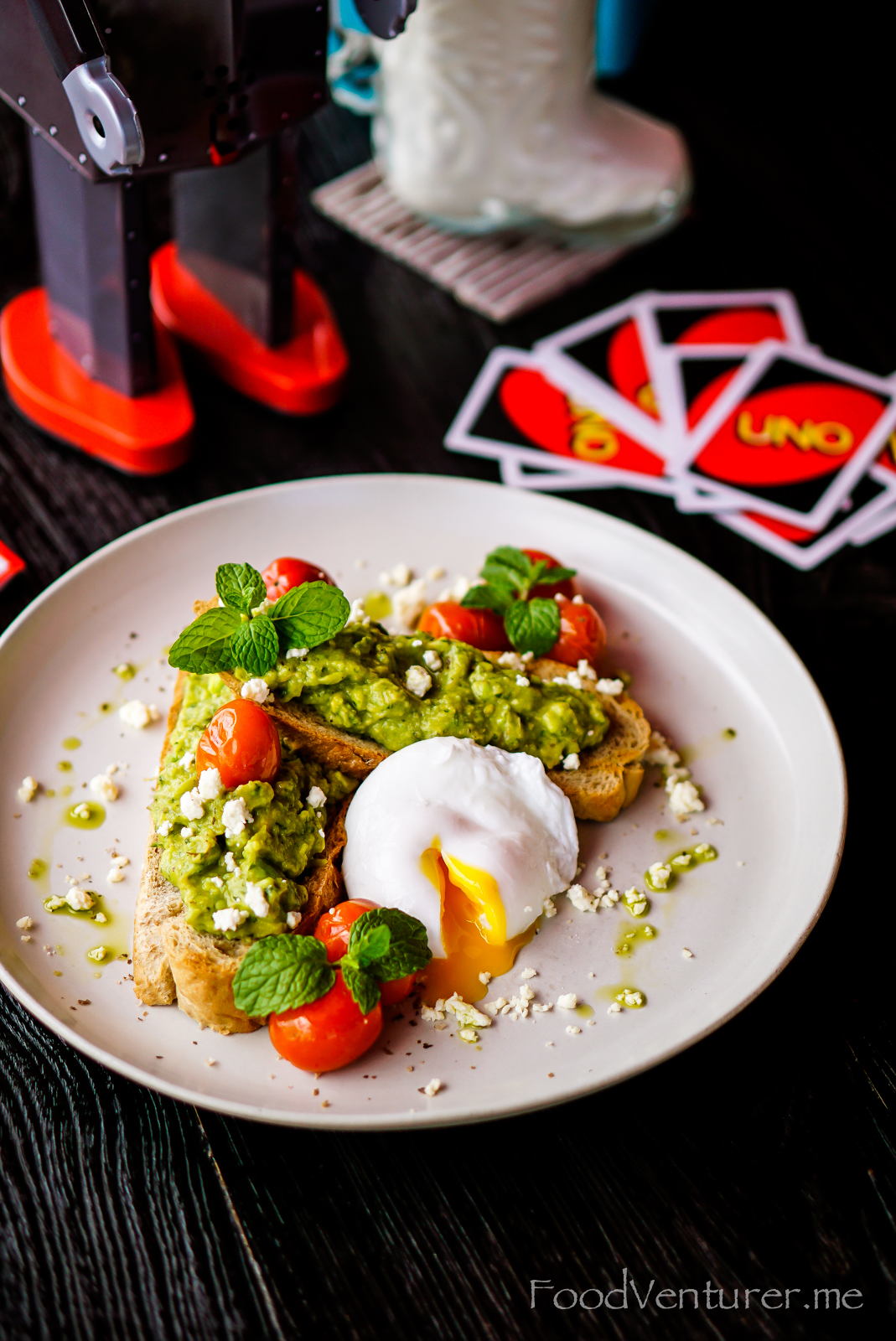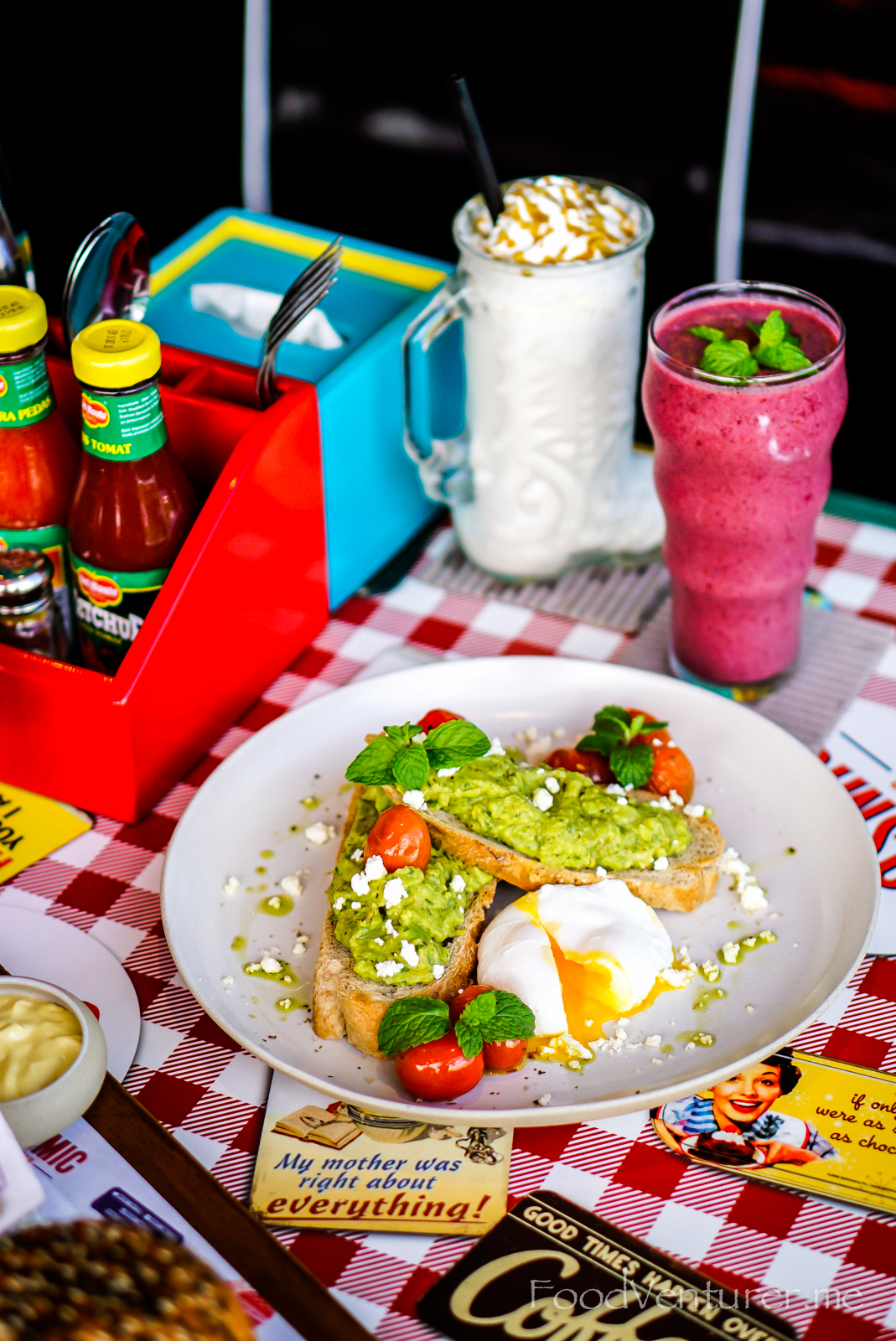 For a vegetarian option (even Vegan if you don't add the egg) menu, this sexy Smashed Avocados couldn't go wrong. The fresh smashed avocados, cherry tomato and feta cheese on top of toasted rye bread were perfectly matched for us, they added textures and flavours. The additional poached egg with oozing yolk was a great option to bring out the savoury character that made this breakfast a satisfying meal.
# Mamma Mia (IDR 125 k) + Truffle Fries (IDR 20 k)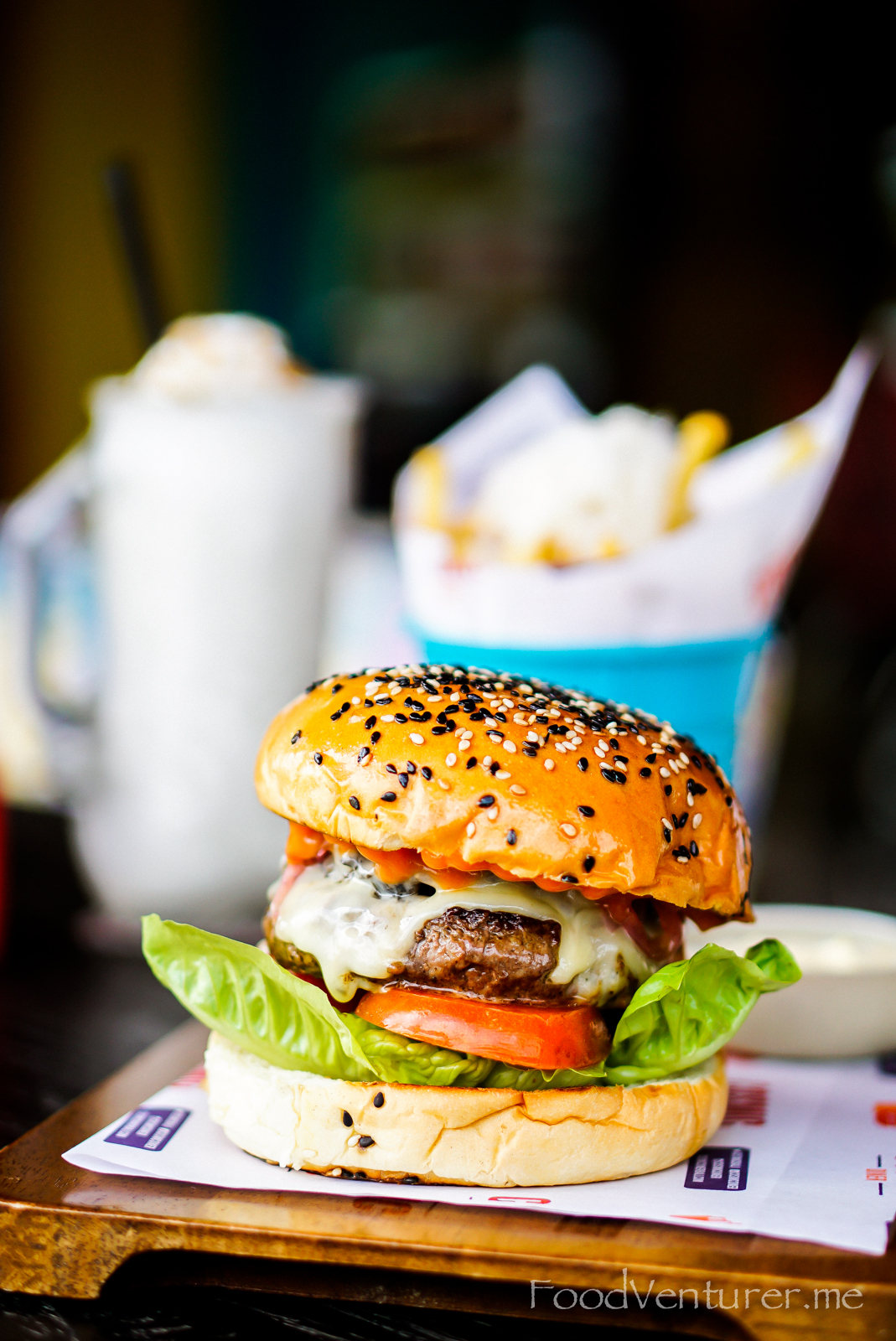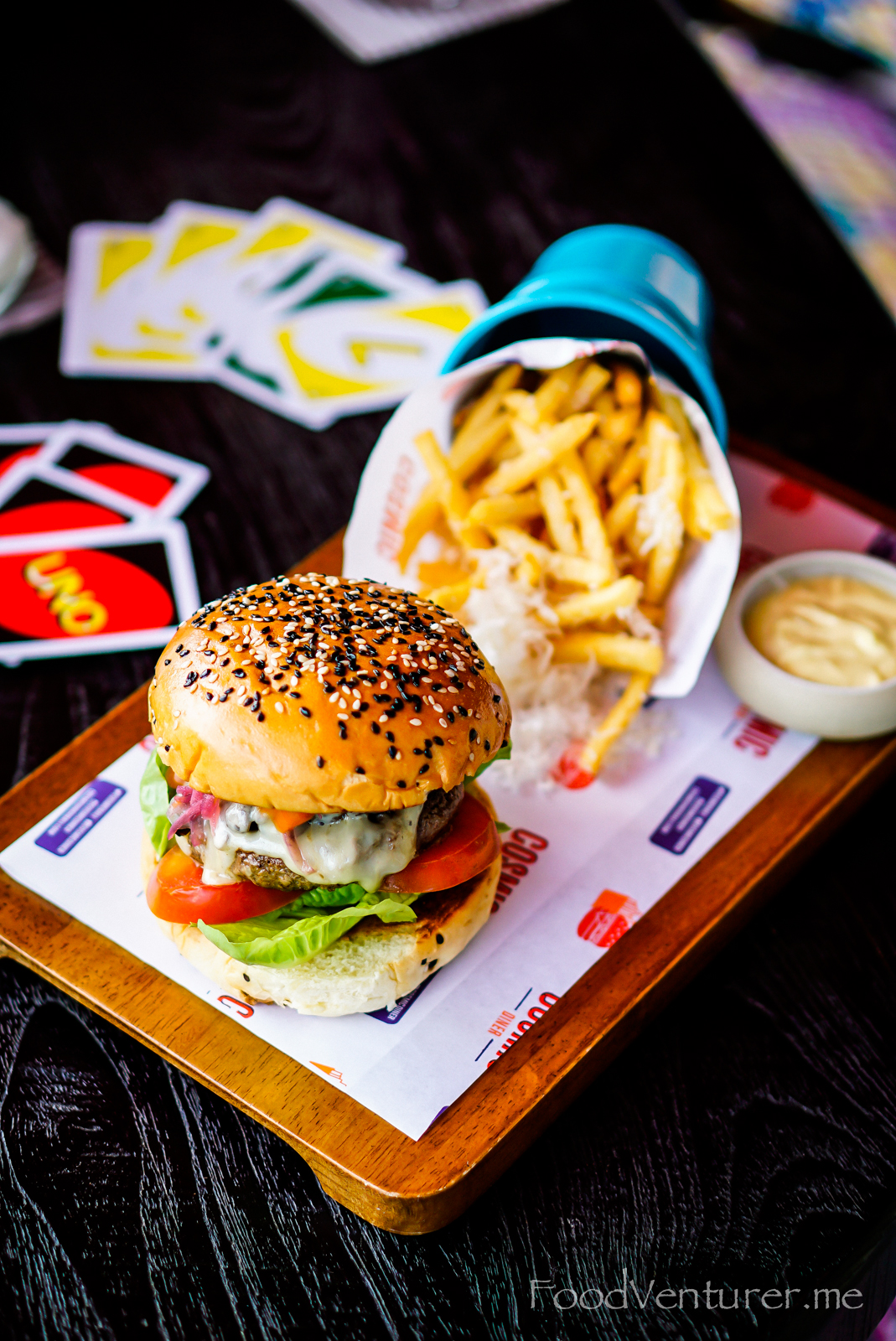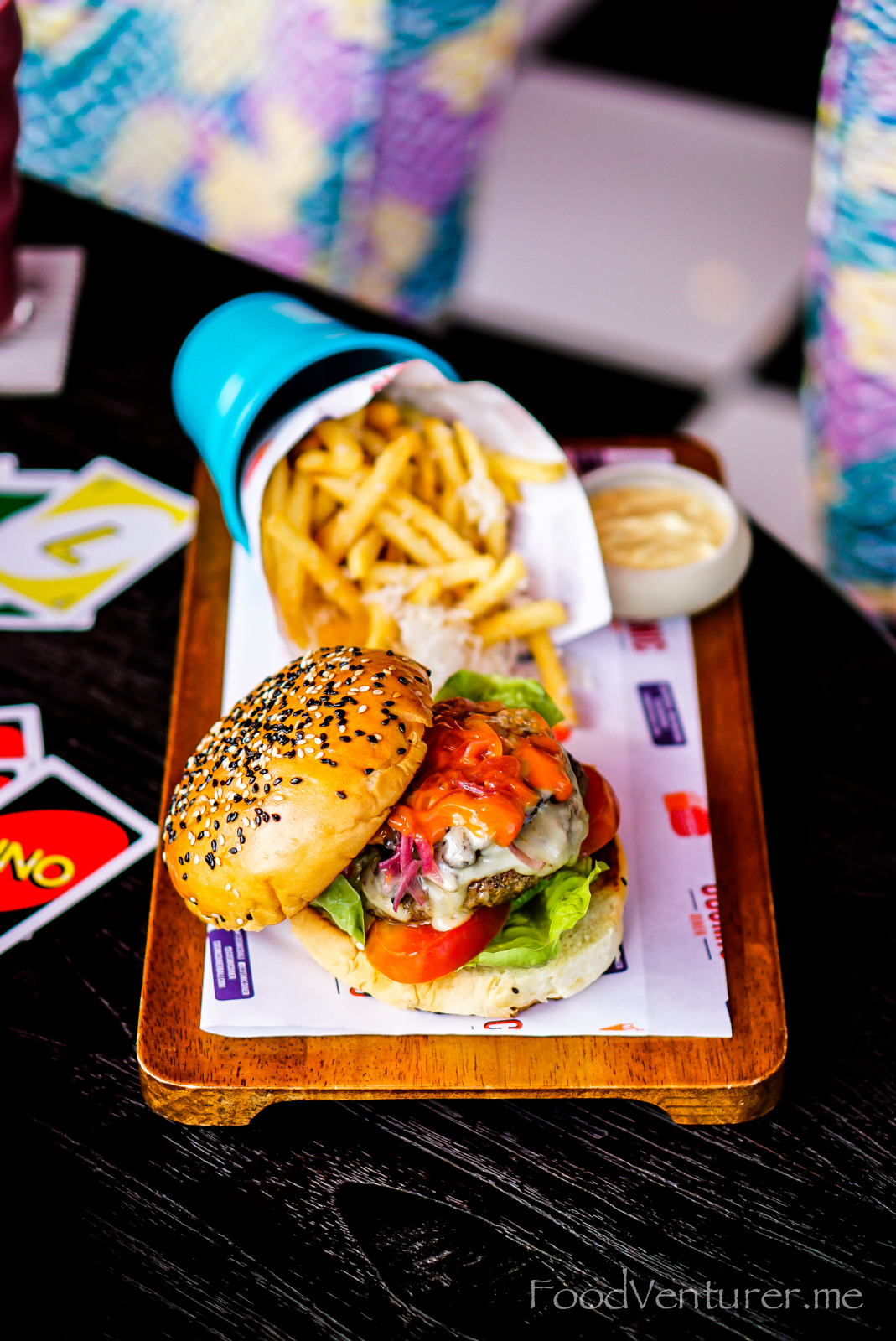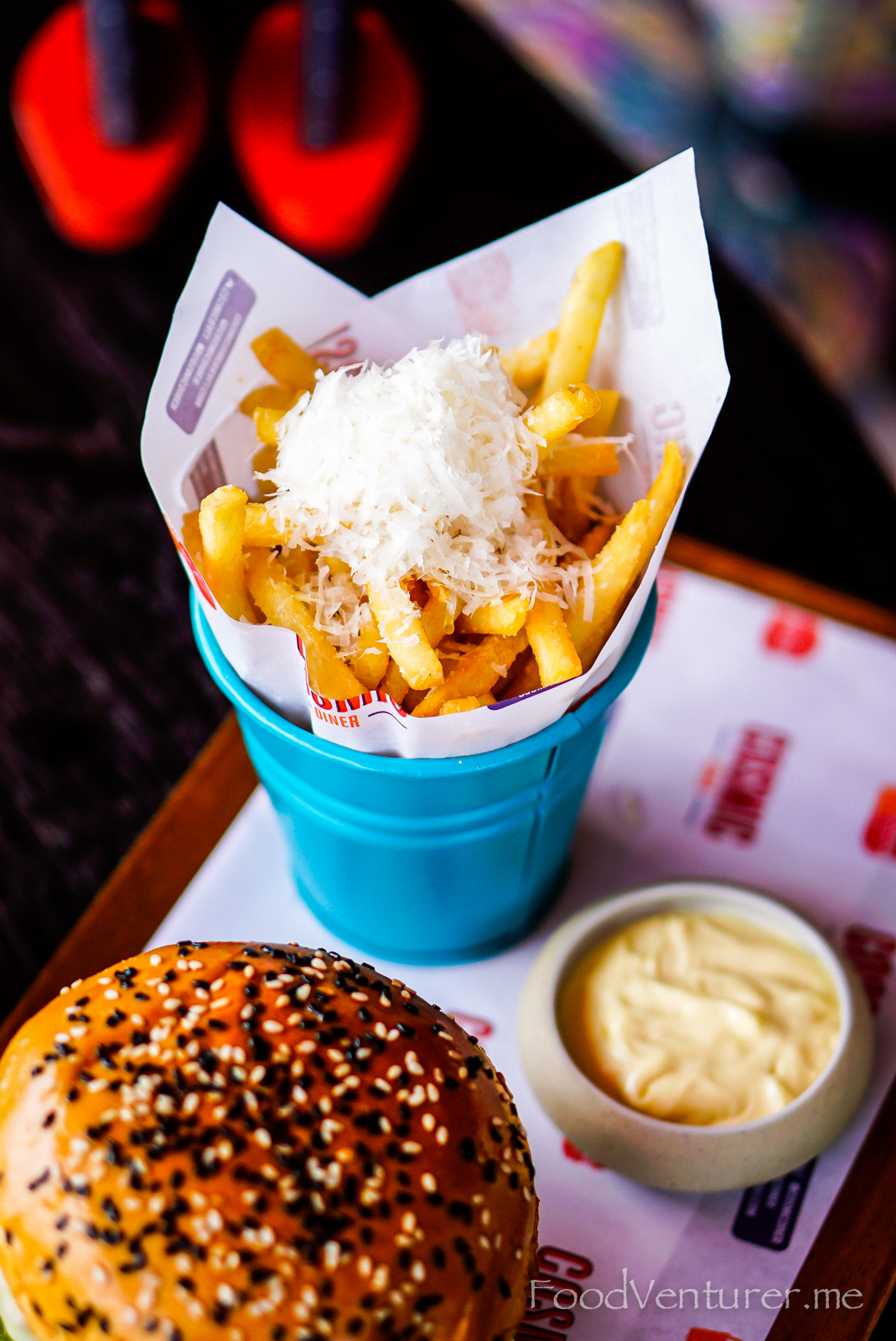 For a burger, this Mamma Mia was huge and simply appetizing with its 150 g Wagyu Beef Patty. As a whole, it came with brioche bun, tomato, lettuce, pickled red onion, sauteed wild mushroom, Cosmic's sauce and Swiss cheese. The whole burger tasted good with very fluffy patty and creamy Swiss cheese! As an upgrade, we had our burger with Truffle Fries that truly smelled so good when served.
# East Coast (IDR 125 k) + Cheese (IDR 15 k)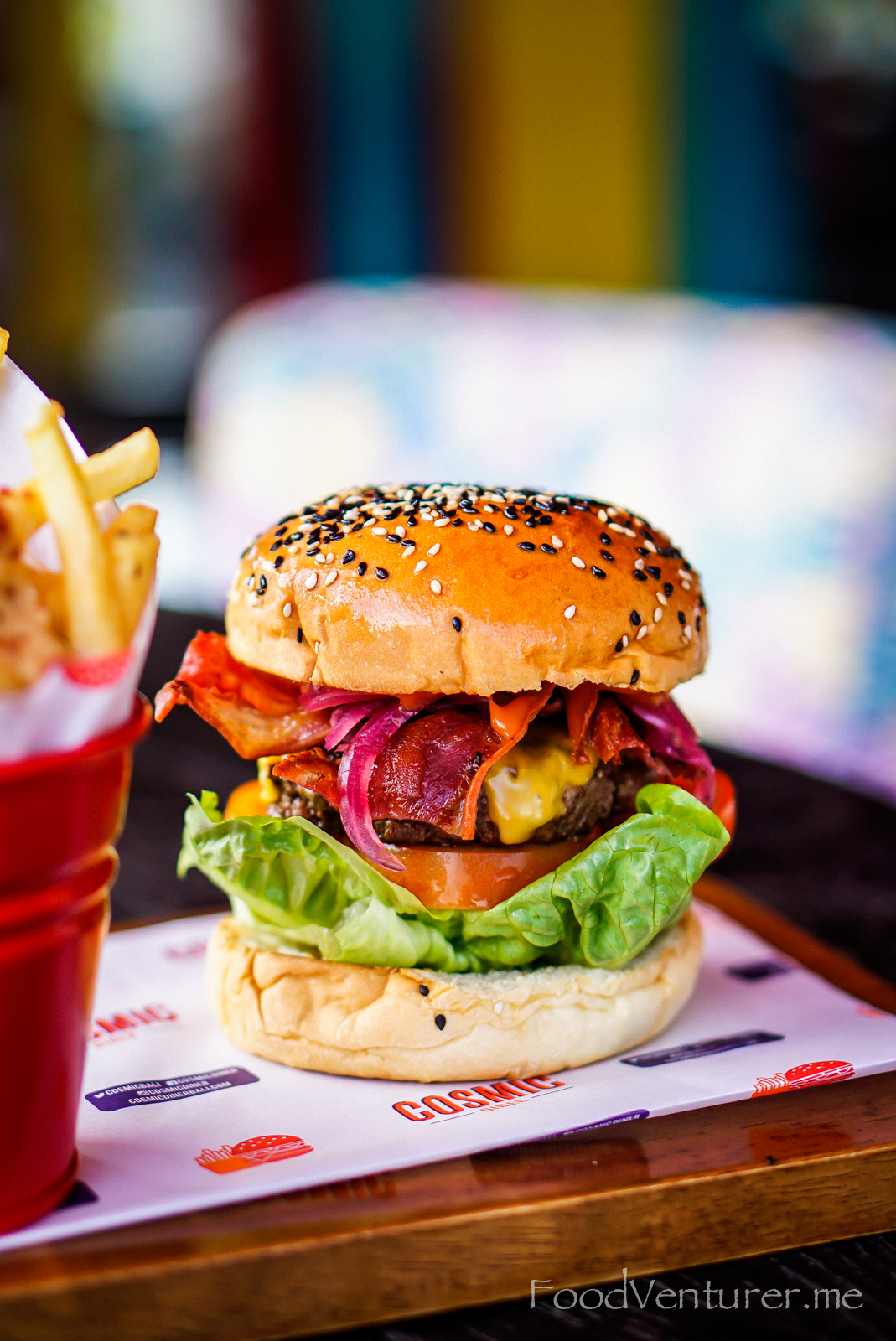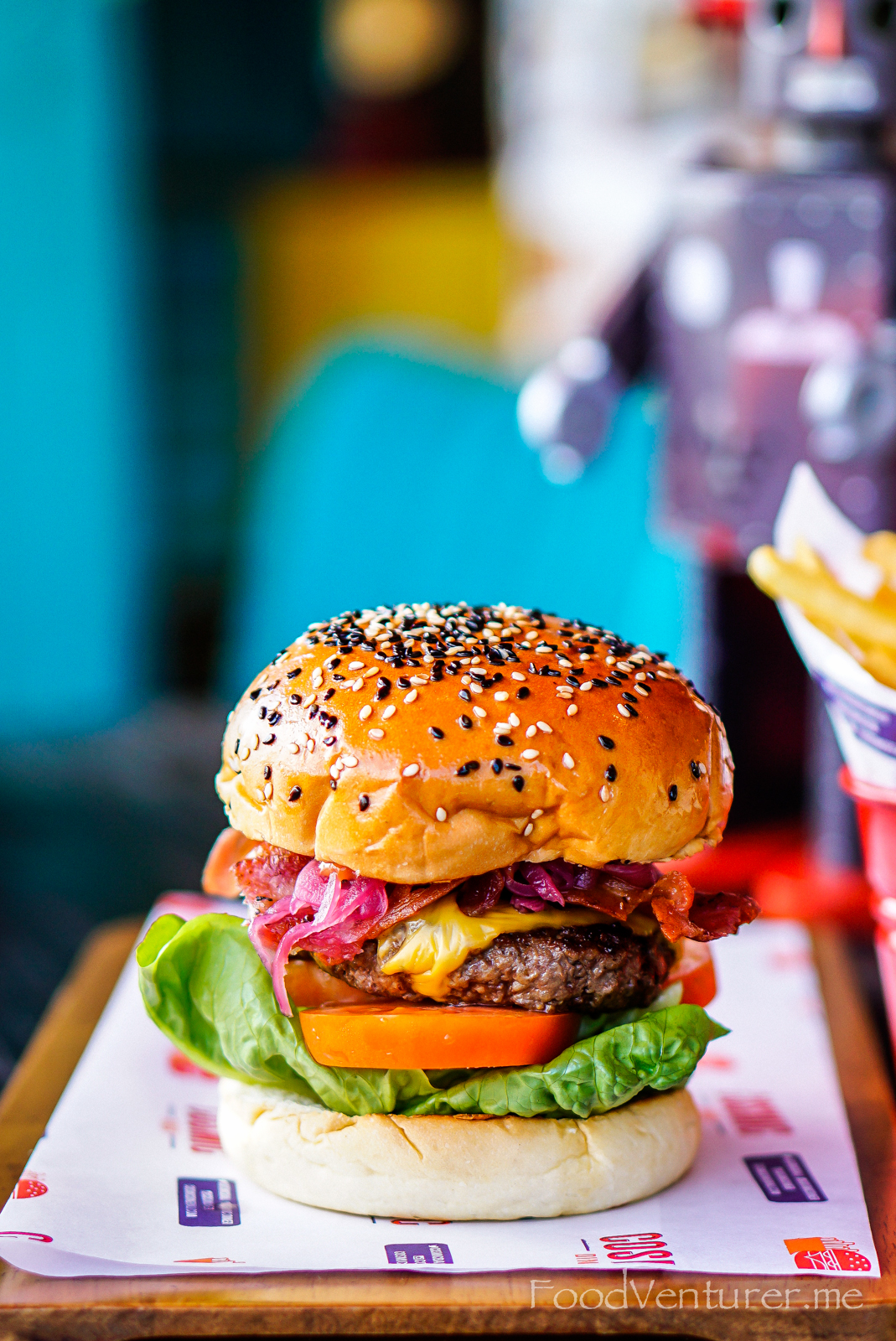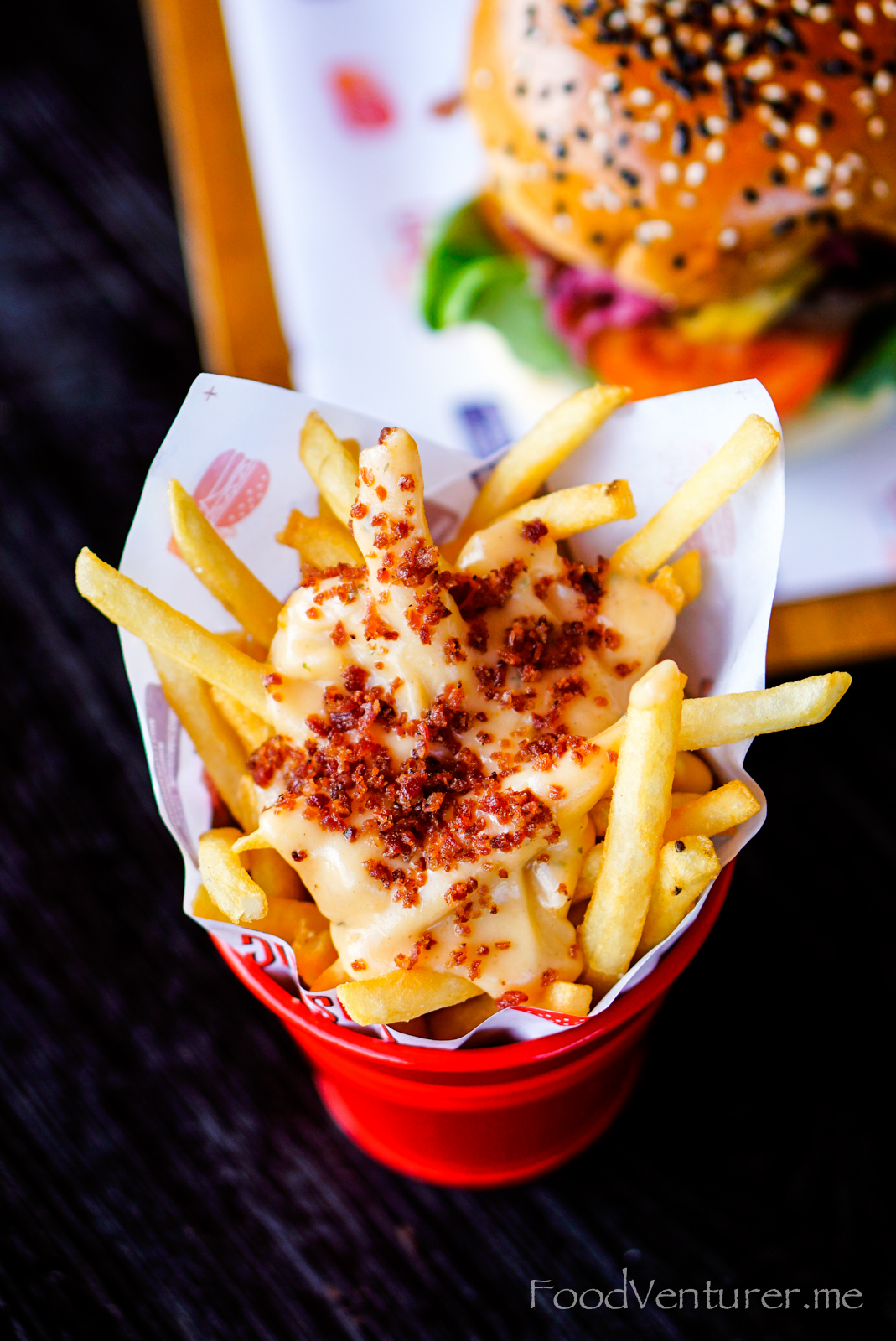 Another delicious burger by Cosmic Diner that seemed to be even bigger than Mamma Mia! Oh, this burger came with the same 150 g Wagyu Beef Patty, brioche bun, smoked freakin' bacon, tomato, lettuce, pickled red onion,Cosmic's sauce and mature cheddar. Tasted almost similar with Mamma Mia but with extra delicious bacon and fragrant mature cheddar! Oh for this burger, we had the cheese fries and it was so sinfully good with generous amount of melting creamy cheese and crispy bacon bits. Seriously recommended!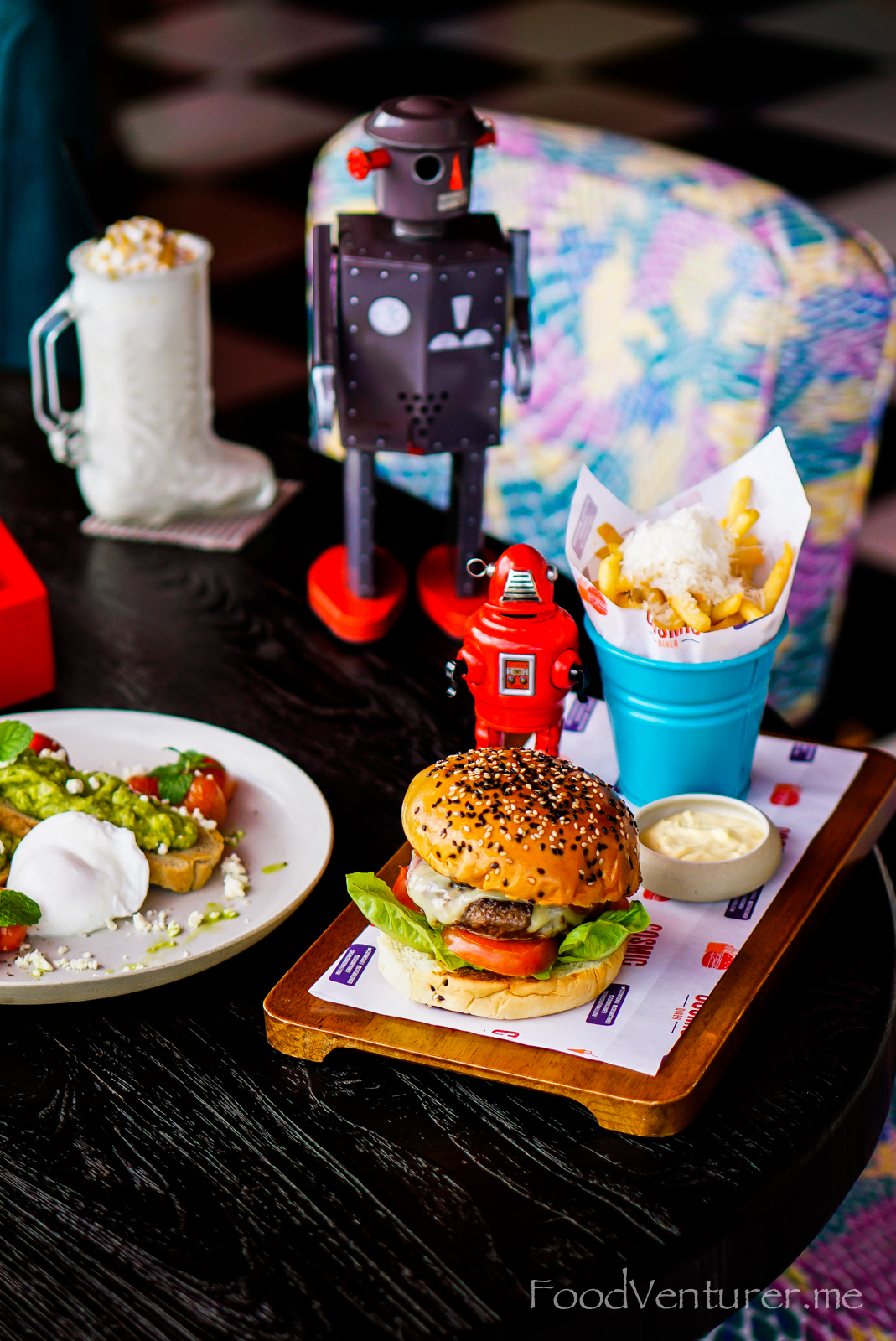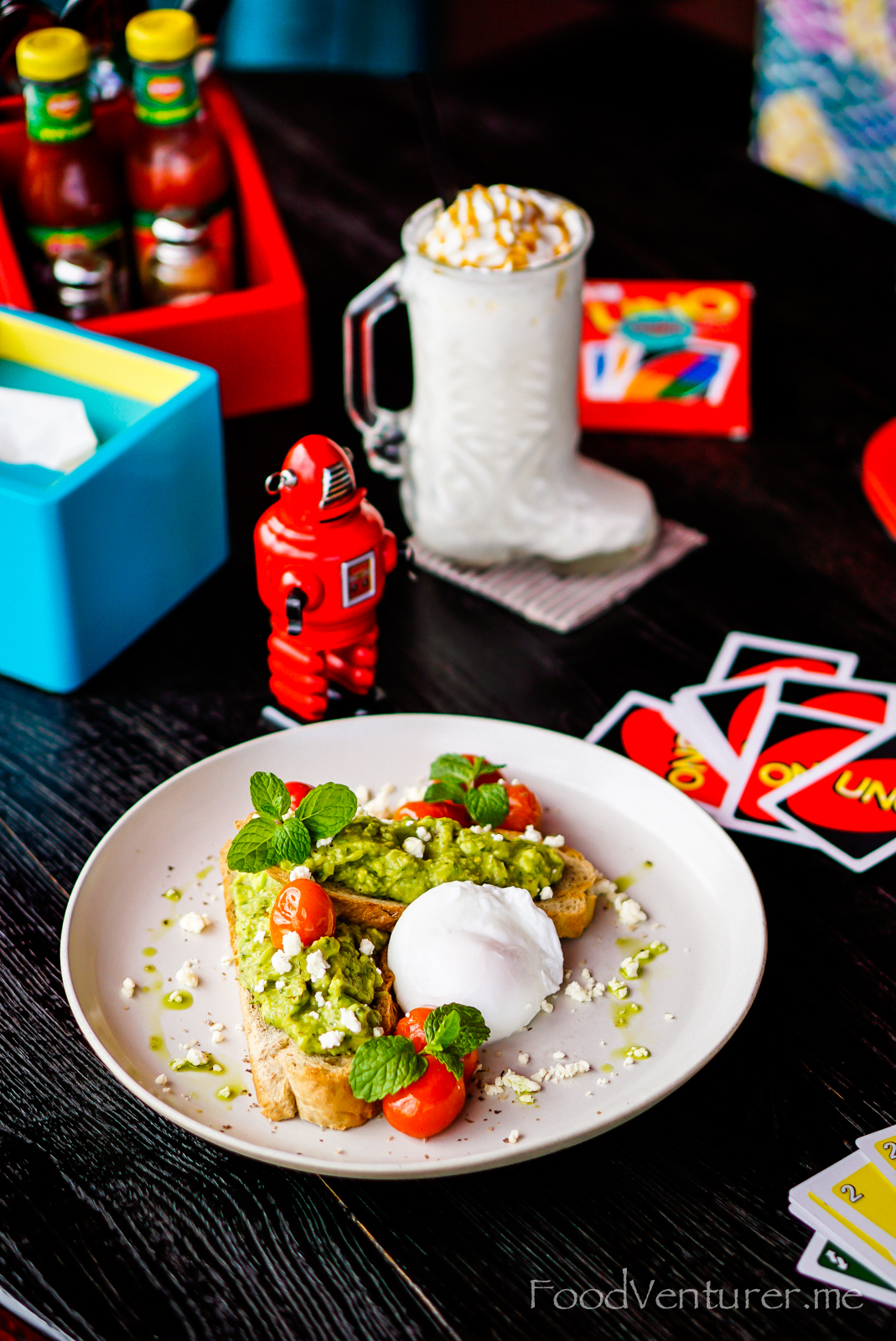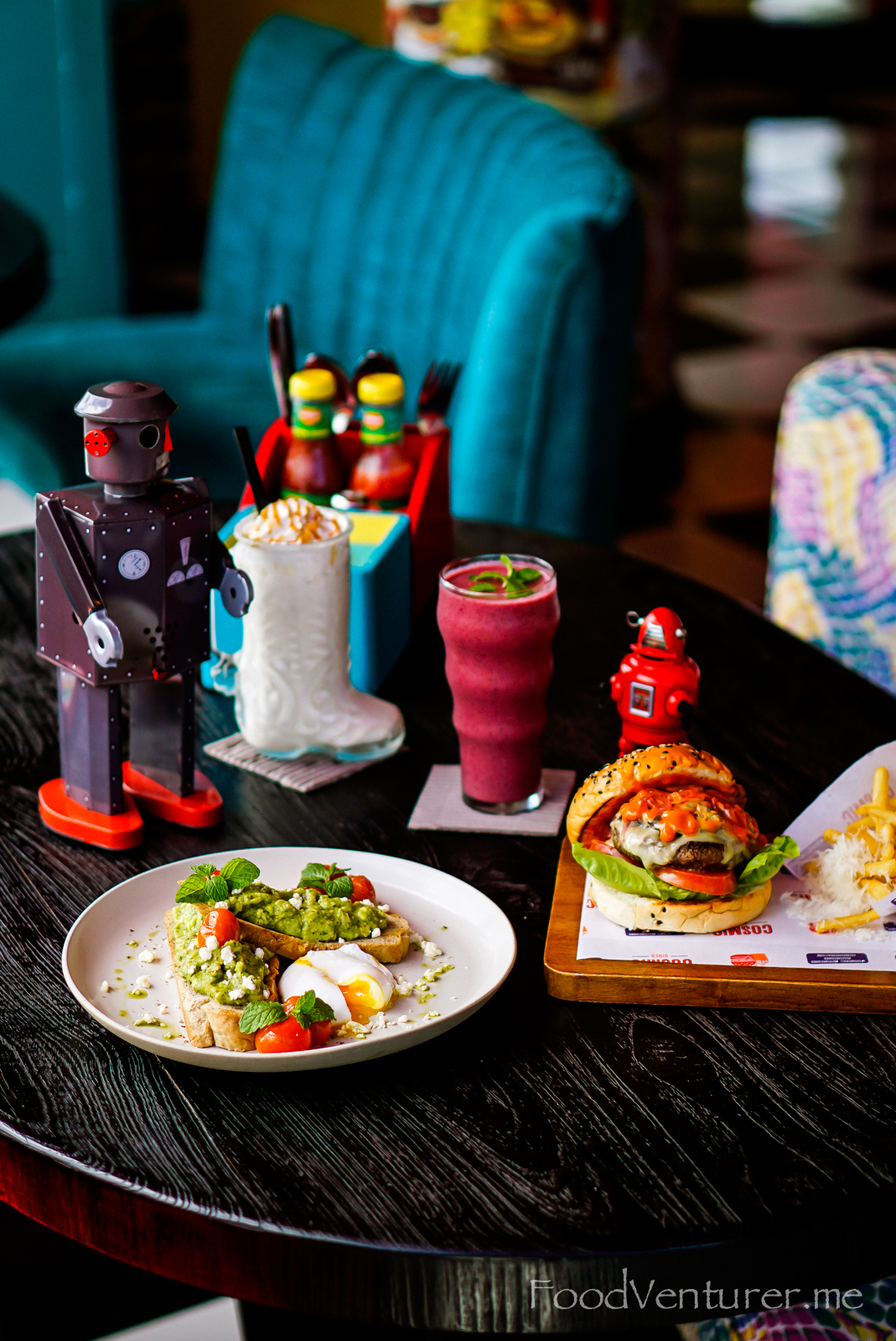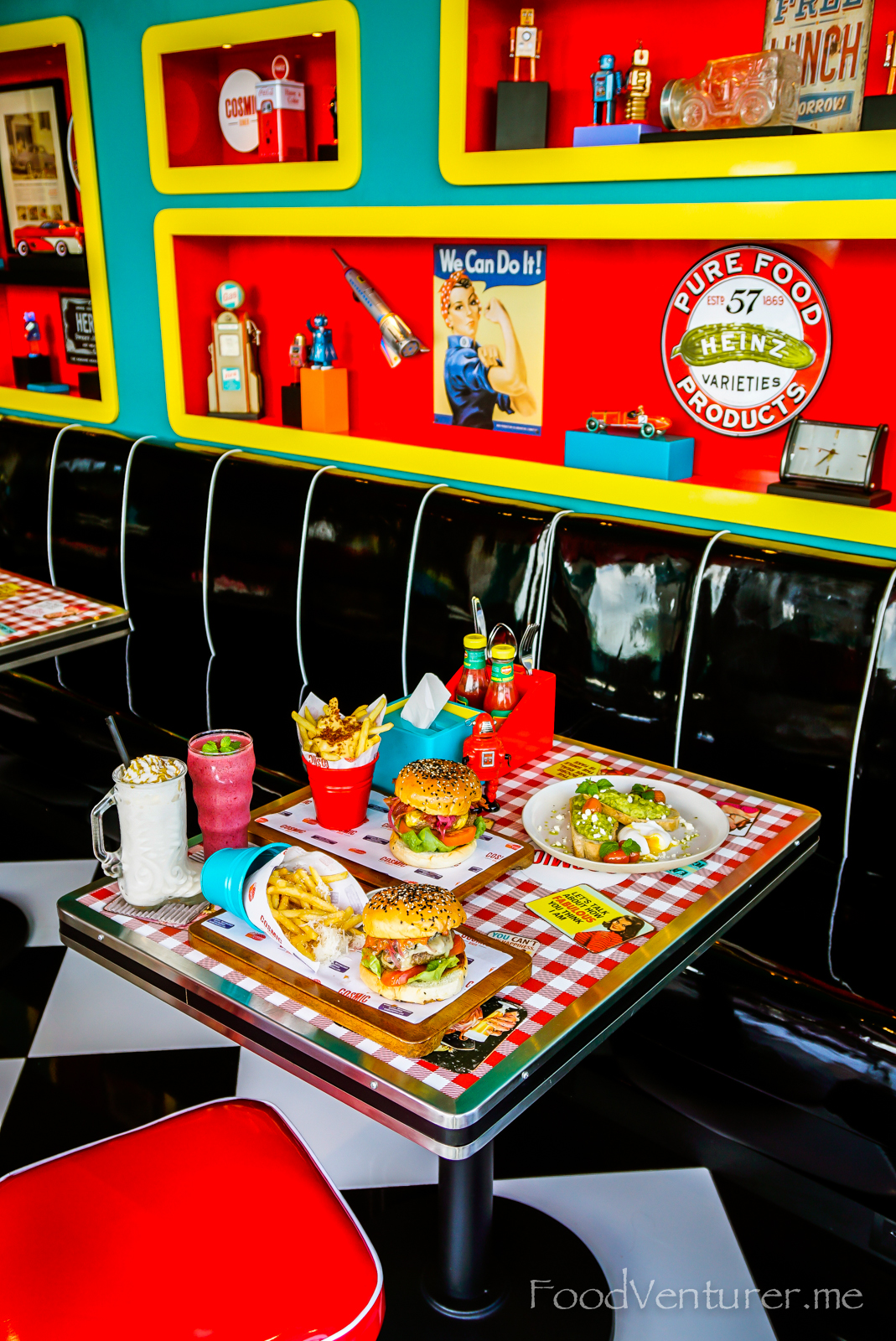 Our experience dining here was so far so good and every menu we had didn't fail to impress us. After a whole Vegan feast at Ubud for a couple of days, coming here and enjoying satisfying guilt-inducing goodness here was a good change! 😉
For you that travel to Bali anytime soon, do visit Cosmic Diner! They are located very strategically, and most likely, you will easily encounter them, either in Sunset road, Lippo Mall Kuta or Sanur Arcade. When you see a brightly colored building (with red and turquoise colours), that's Cosmic Diner.
Recommendations: Almost everything on the above, but well, to have a guaranteed satisfaction, pick either Mamma Mia or East Coast and the Salted Caramel Milkshake!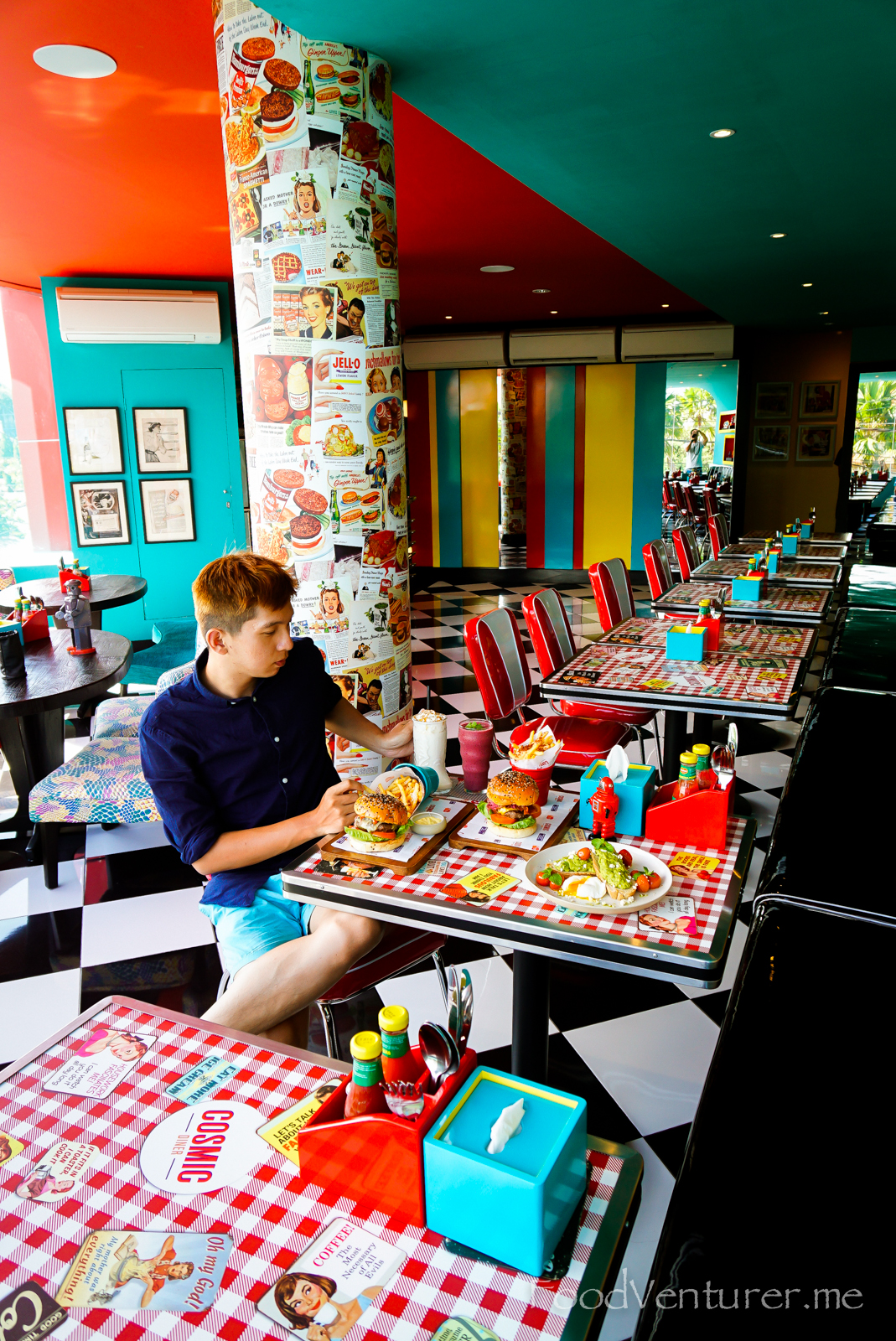 COSMIC DINER | BALI
Sanur Arcade
SH-1 Jalan By Pass Ngurah Rai, Sanur – Bali
Website: http://www.cosmicdinerbali.com/
Fan Page: Cosmic Diner Bali
Instagram: @cosmicdinerbali
Operational Hours: 
Everyday 10 AM – 10 PM Local Time
Other Outlets:
– Sunset Star
Corner of Sunset Road & Dewi Sri Kuta Bali
Phone: +62361-8947389
Operational Hours: Everyday from 10:00 am to 11:30 pm local time
– Lippo Mall Kuta 
LG-11 Jalan Kartika Plaza, Lingkaran Segara Kuta, Bali
Phone: +62361-8978013
Operational Hours: Everyday from 10:00 am to 10:00 pm local time