Hi, food venturers! Ever heard of Dian Sastrowardoyo? Well, if you never heard of her, you must be living under a rock. =D
Well, jokes aside, she just opened a fast food (for healthy yet delicious food) which is actually co-owned by 5 beautiful ladies including her. They have previously gained a success with their healthy catering business, 3 Skinny Minnies. So, they're expanding their wings and opened up a place called MAM!
Oh, I'm glad to be a part of their media gathering event.
—
The name "MAM" is actually from:
1. [US] Mam (n): a term of respectful or polite address used for any woman.
2. [ID] Mam (verb): a slang word for eat.
—
MAM offers feel good food, and by feel good food, they mean delicious food that is still healthy for both body and soul! And it's proven right for me, and I do think that their food was good and yet, free of worry. Their burger buns always use wholewheat and their sauces are consisted of healthy ingredients.


FAQ time!
How can it be good when it's healthy?
Well, it can! The ingredients matter and MAM JKT is very clever in focusing their secret sauces which are characterised based on the 5 ladies, from Ms. Fire Hazard (Dian Sastrowardoyo), Ms. Honey Bunny (Tana Suwardhono), Ms. Snow Patrol (Jessica), Ms. Holy Herb (Reina L Wardhana) to Ms. Tart Art (Putri).
Brief explanation for their homemade secret sauces.
Ms. Fire Hazard = Hot and citrusy
Ms. Honey Bunny = Blend of about 60% Mustard, 30% Honey and 10% others.
Ms. Snow Patrol = Creamy and garlicky with a hint of lemon
Ms. Holy Herb = Delicious Korean Gojuchang with subtle sweetness. THE BEST for me.
Ms. Tart Art = Creamy lemony mayonnaise with dill and a subtle hint of garlic.
Let's have a sneak peek of the food I've tried.
# The Disastr Burger (IDR 116.5 k)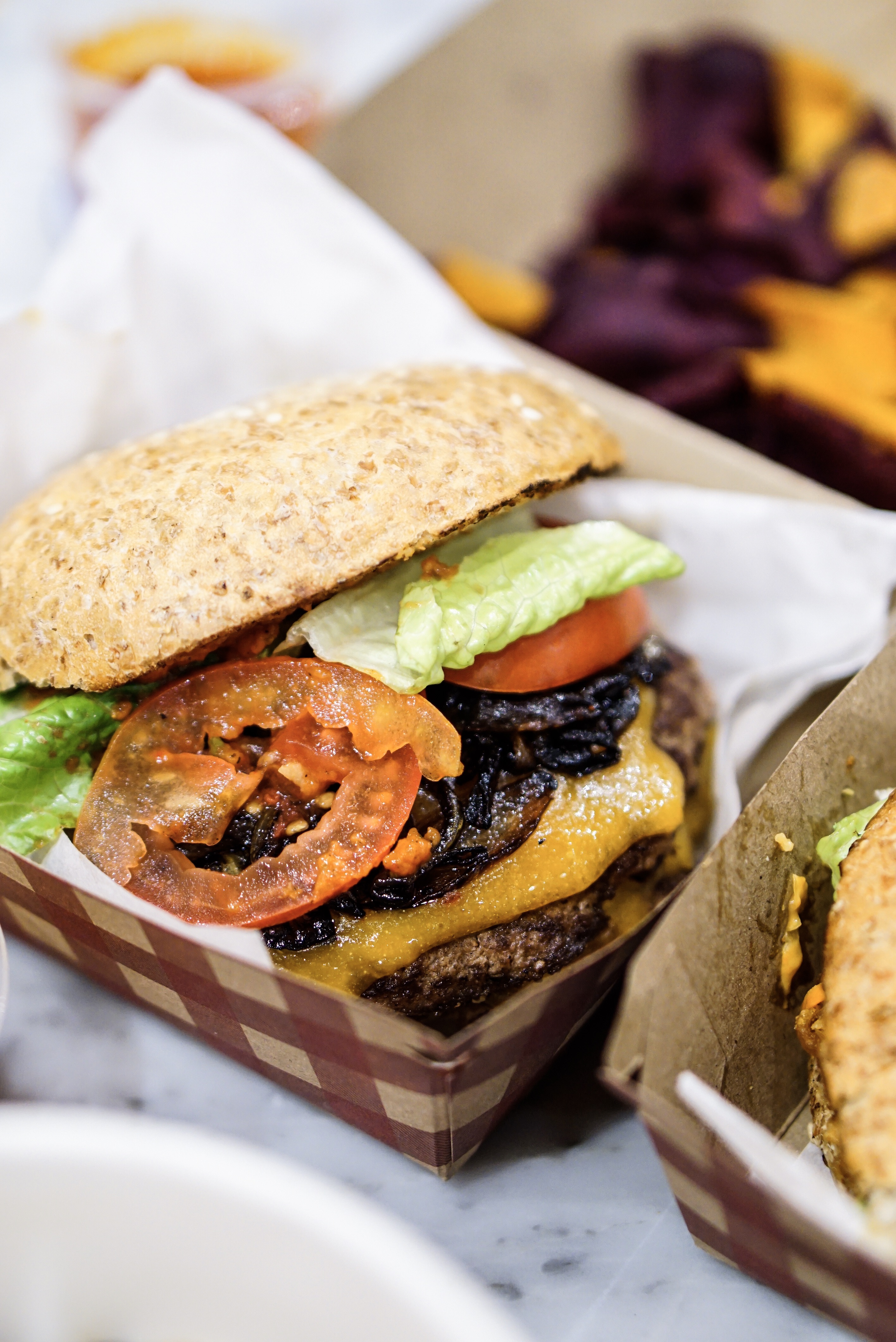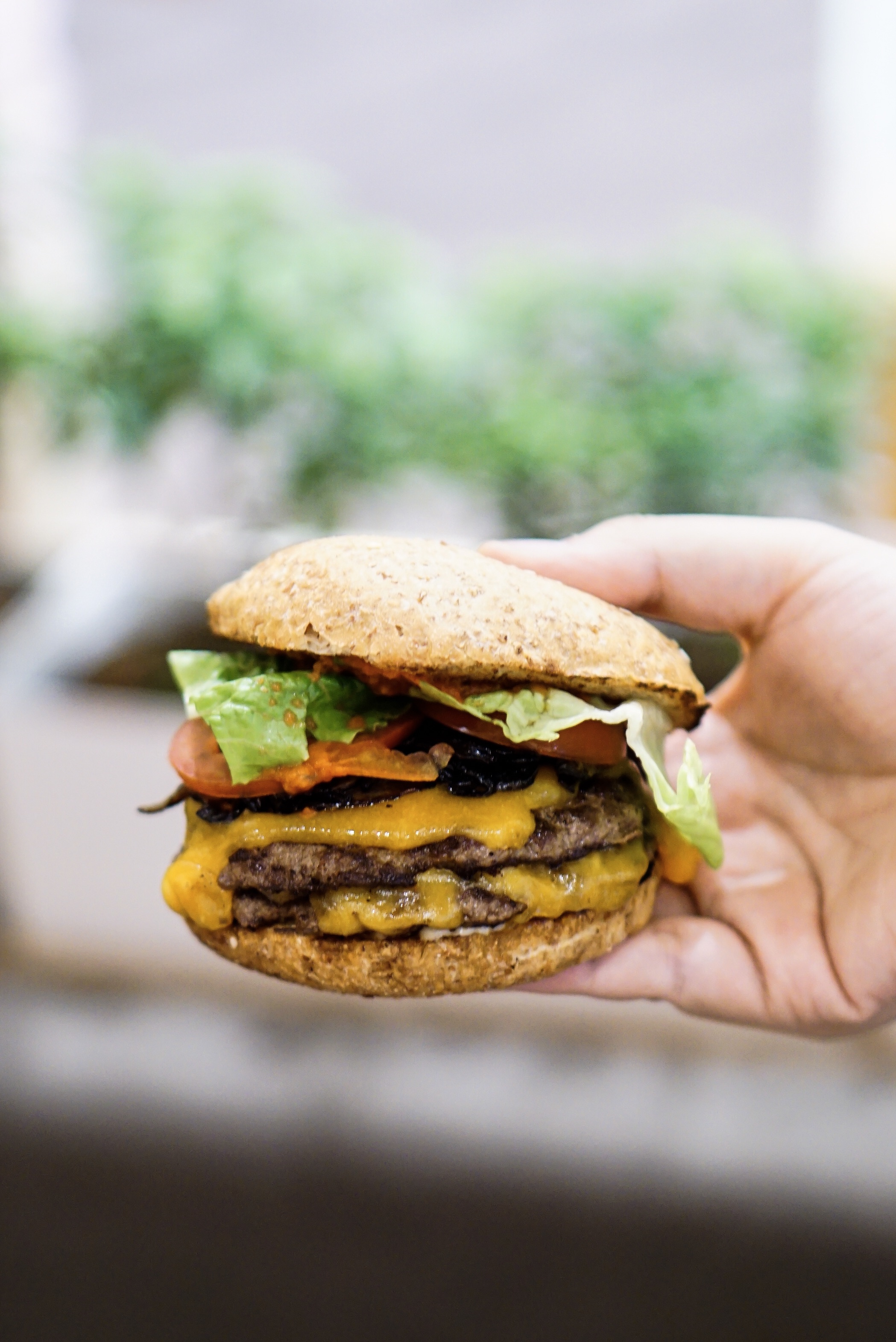 For those who seek double trouble for their lunch/dinner, this is IT!
Featuring a Double Wagyu Beef Patties and melting cheese in wholewheat bun, this burger is like the Queen of MAM JKT!
The generous ingredients and rich-tasting sauce is definitely one of a kind. Oh, their healthy chips was super good (much better enjoyed with their secret sauces) and comes in a big package! <3
# El Patron Burger (IDR 76.5 k)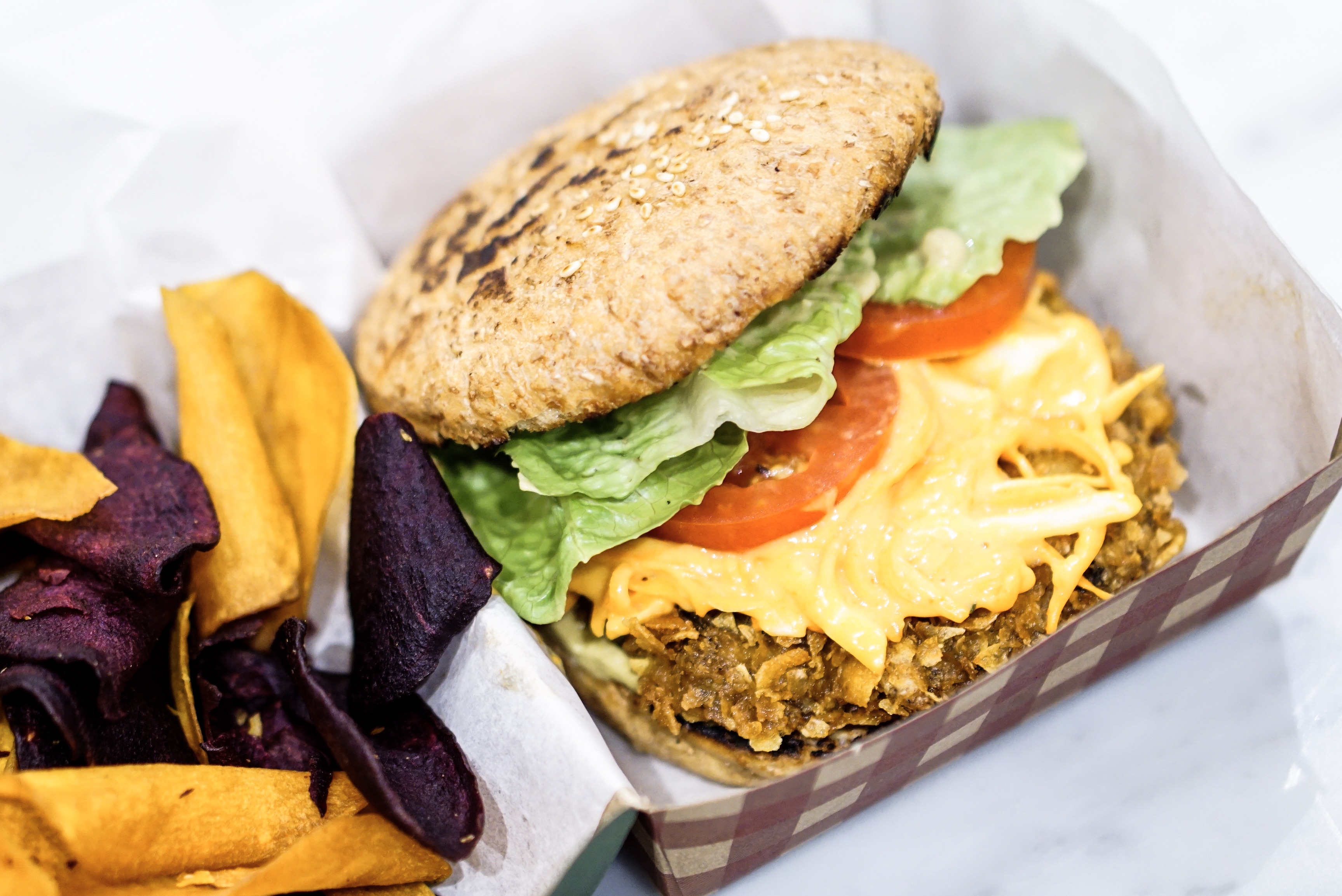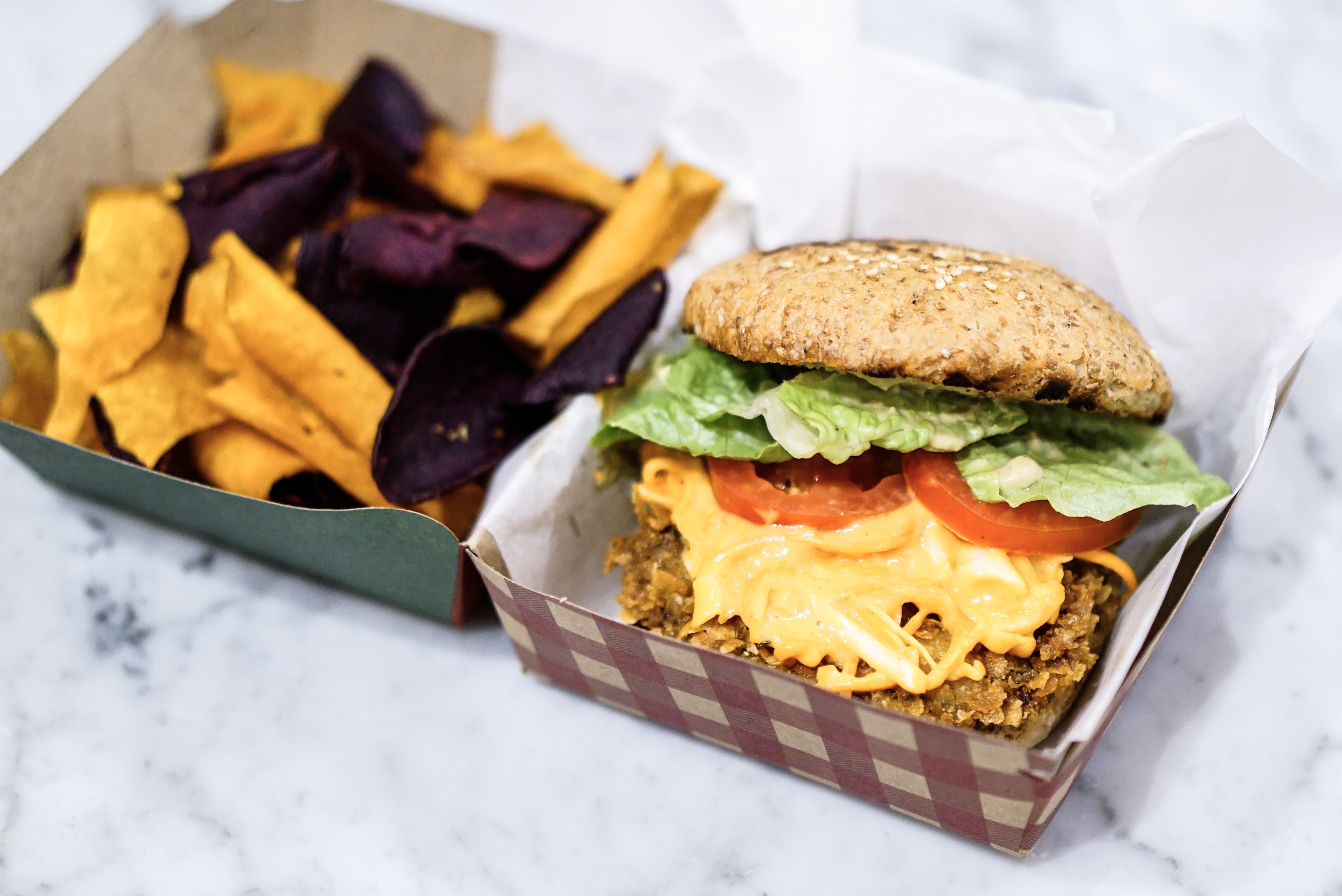 For another alternative, El Patron represents the goodness of chicken burger. It has this thick corn-flakes battered chicken fillet with veggie and homemade sauce. The result was surprisingly as delicious as the Disastr Burger. And if I really had to choose (when like, maybe, it's between life and death situation), I'd have to actually go with El Patron Burger. It's THAT good.
# K-Pop Rice Bowl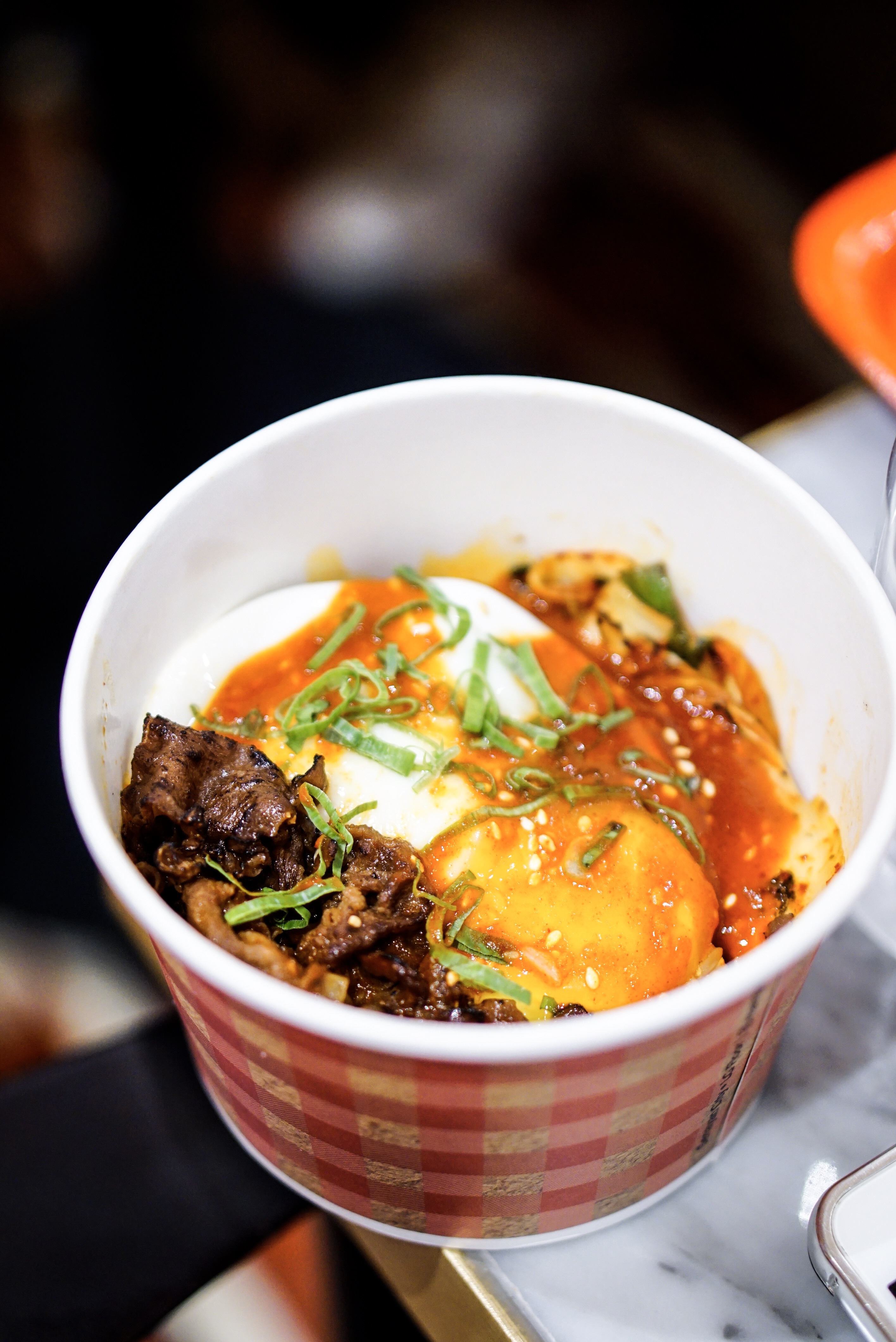 The rice bowl's portion is a bit small (and you can choose the type of rice, either red, brown or white rice), but it was packed with a lot of flavours. Since I love their Ms. Holy Herb sauce, I love this rice bowl as well. The rice bowl is consisted of bulgogi-marinated gyutan, scorched kimchi, sunny side up and the gojuchang/holy herb sauce. The gyutan was tender and soft, and the gojuchang/holy herb sauce added lovely flavours to the whole rice bowl.
# J-Pop Rice Bowl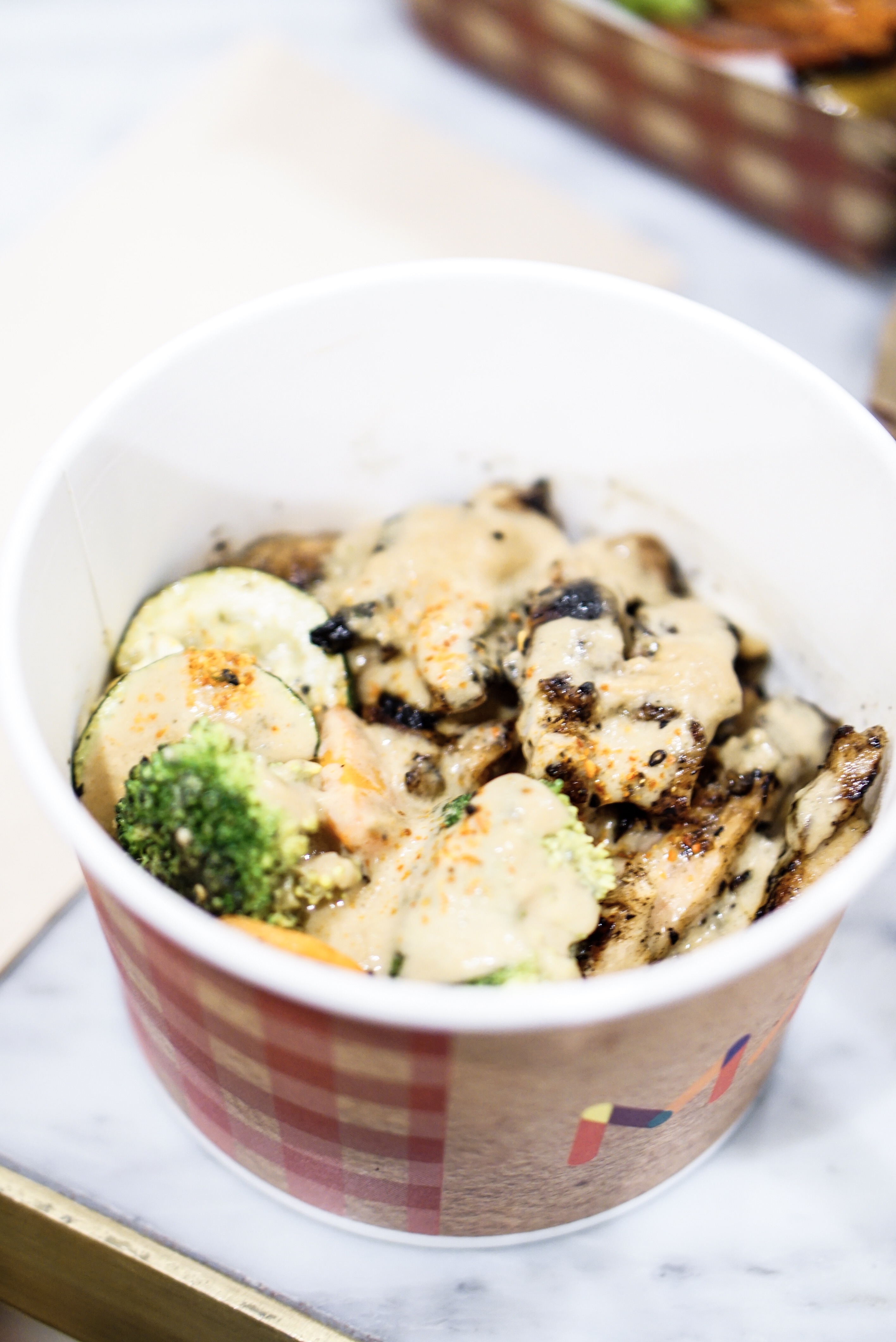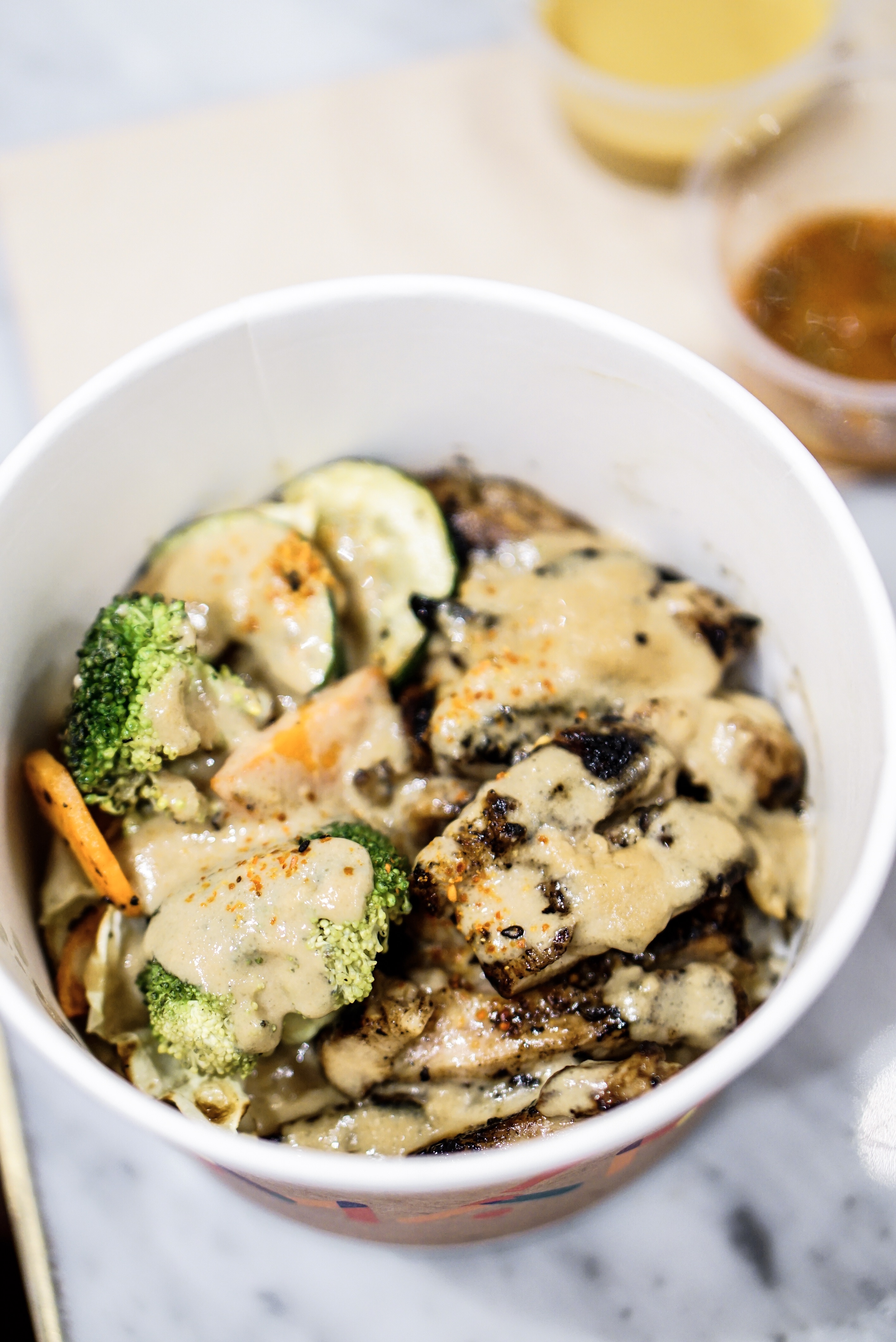 I'm loving this the most. It is consisted of a bed of your choice of rice , grilled chicken, veggie and their secret savoury sauce. It was so tasty I couldn't stop digging. I will have more later on the next visit!
Besides the food mentioned above, they actually have choices of sandwiches too. You can opt for sandwich if you feel like it. For drinks, they have almond cold brew, almond earl grey and some fresh juice options.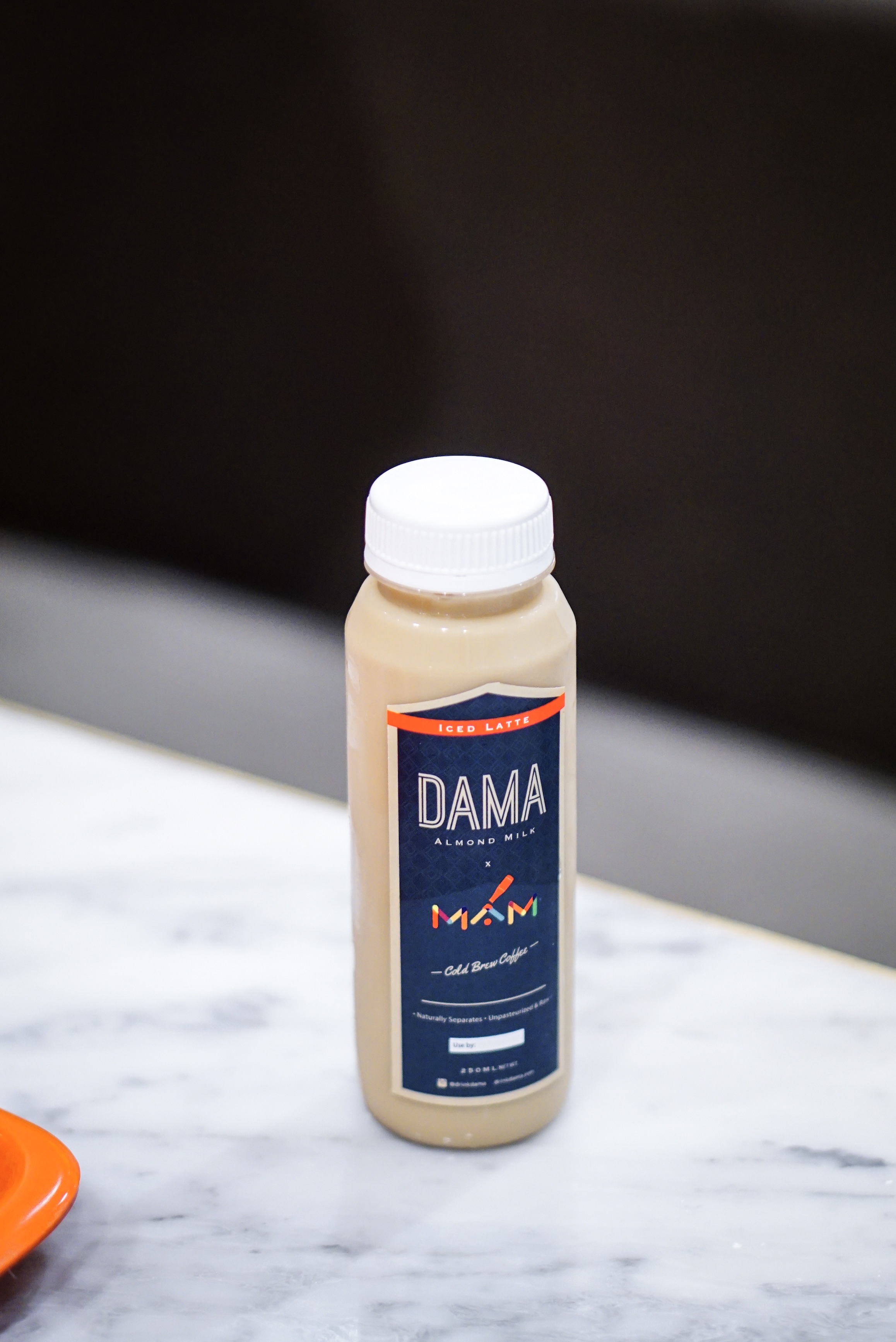 To sum up the experience, I honestly didn't expect their food to be this flavourful considering their healthy concept. But well, as a matter of fact, it was so good I would come back for more. If only my office was around Senayan area, I would definitely have my lunch there. Not everyday of course, the prices are quite intimidating, but well yeah, taste-wise, it was pretty exceptional and it deserves a return.
It's officially open today (16th March 2017) at 5 PM! Go visit them this afternoon. Or if you don't feel like coming to Senayan City, you can also order via GoFood starting from tomorrow, 17th March 2017!
When you have tried their burger or rice bowls, find me on instagram (@foodventurer_) and let me know what you think!
MAM | JAKARTA
By @3skinnyminnies
Senayan City – LG Floor Unit L39-40
Jalan Asia Afrika Lot. 19, Gelora
Tanah Abang, Central Jakarta, DKI Jakarta 12190, Indonesia
Email: hellomamjkt@gmail.com
Instagram: @mamjkt