Travelling is one of the most favourite things for me to do in my leisure. Well, for most others too I guess. In daily life, we encounter a lot of problems, gain stress and sometimes, everything seems to fall flat. So, a sweet escape is what we should have, to counter all the negativities.
Bali is certainly in my list of most favourite travel destinations. It's not far away, pretty affordable and just a simple safe haven for the expired souls. I certainly fell in love at the first sight. Perhaps it's the holiday atmosphere, the beautiful beaches (not many now), and the warm hospitality from the locals. But it certainly has its own charm in keeping me (and most of the loyal tourists) back for more.
Today I would like to share my personal fav spot to drop by every time I came to Bali. Some might have known it, but some might not. It's Semara Luxury Villa Resort in Uluwatu, and its beach club, Finn's Beach Club.
With unbelievably amazing panoramic ocean view, Semara is certainly one of a kind. Getting there might be a bit of a ride, through the narrow street, but being there is another different story. It's some sort of a paradise on earth.
After a 15 mins ride by our rented bike, we finally got to our destination. Entering the resort gave us a wide smile, and seeing the greens in contrast with the blue sky sure sparked a peace of mind. The place was tranquil and seemed really peaceful. A slow walk to the lobby, we got to feel the summer breeze closing to our skin. Warm hospitality was certainly received as the receptionist smiled to us.
We quickly purchased a voucher for two persons (IDR 250 k per person), as a grand pass to go down to the beach club. It didn't only serve as only a mere pass, but we could also use all the value to purchase food and beverage. Note: In my recent visit, things changed a bit. Now we can only use IDR 150 k out of the IDR 250 k per person.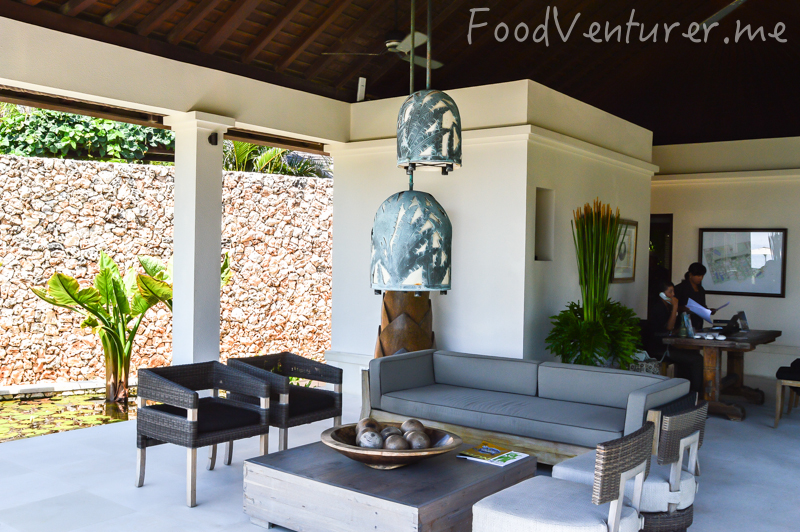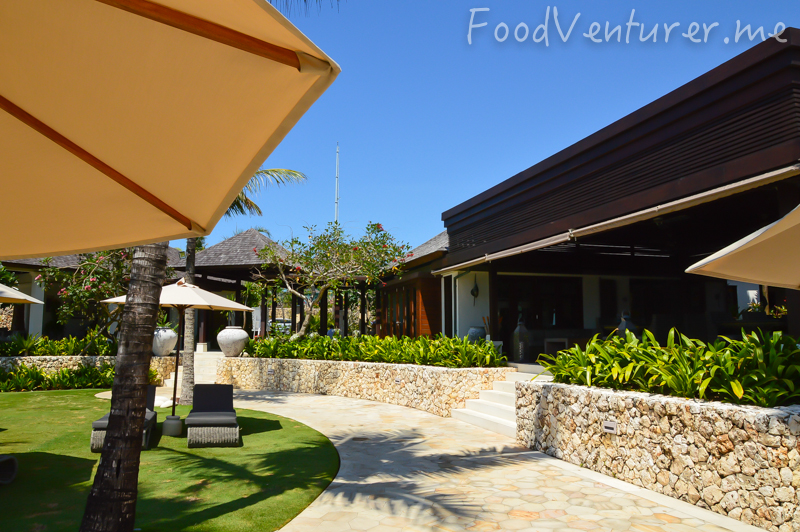 Just outside the lobby, there is an amazing view of wide blue sky and ocean waves. There is also a medium-sized pool which looked really nice to take a dip. At that time, the resort was so empty, it almost felt like we chartered it for ourselves.
After taking a quick dip at the pool, we decided to go down to the beach club. We went down a few stairs and got to take a lift down. In the lift, again, we got to see a view, so beautiful it felt like we were watching a slow motion panoramic video, in a 4D manner! 😀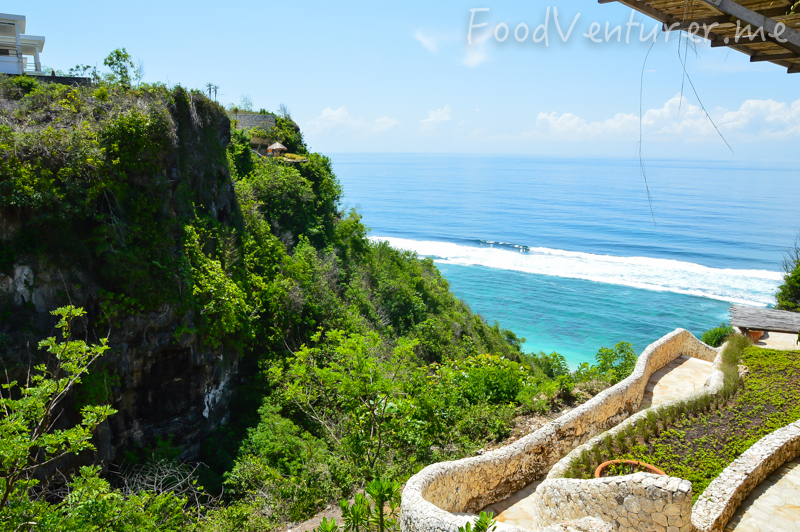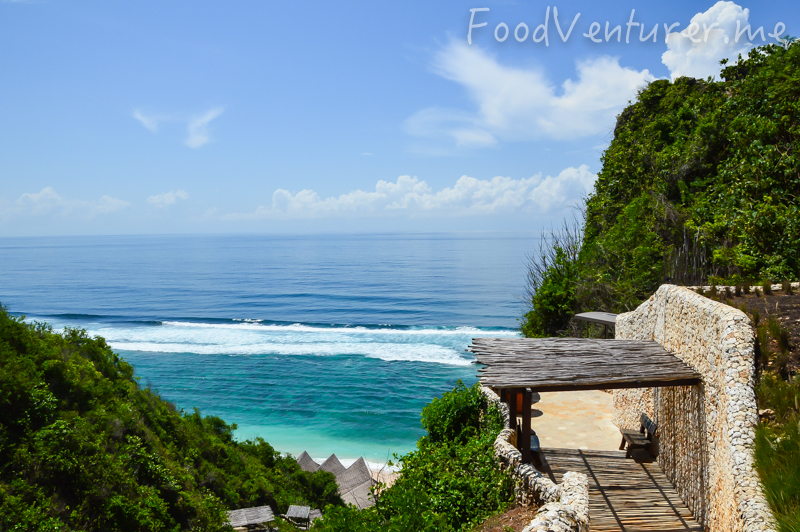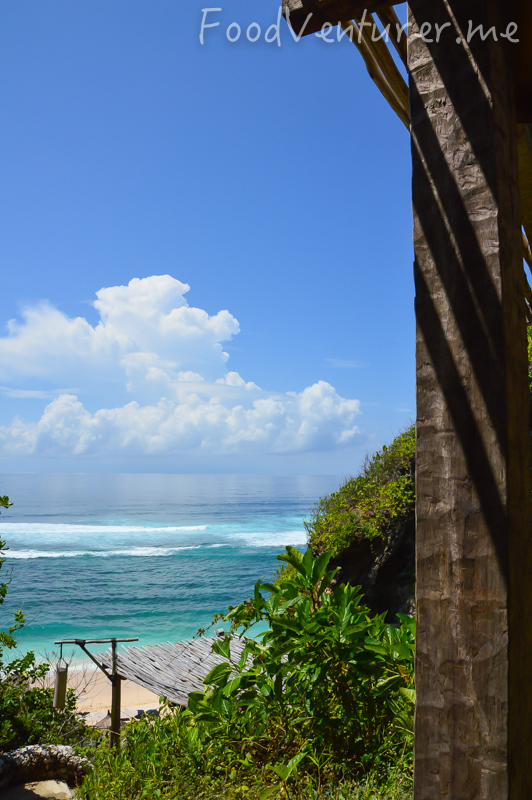 After a minute or so, we arrived at the bottom point. We still needed to take a few stairs down to eventually reach the beach. Then, we were presented with a view so amazing, we forgot how hot the weather was.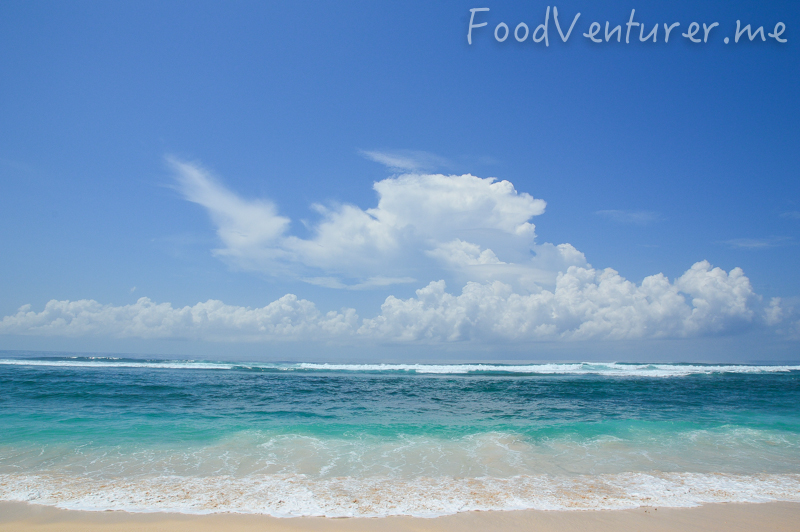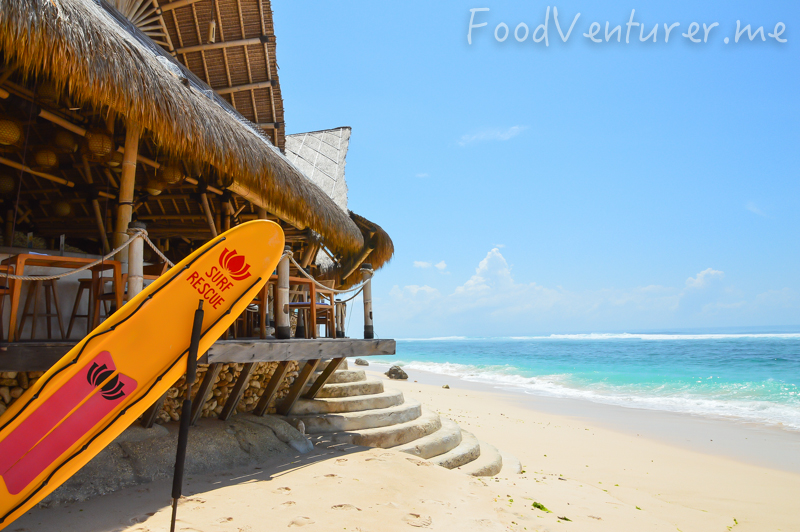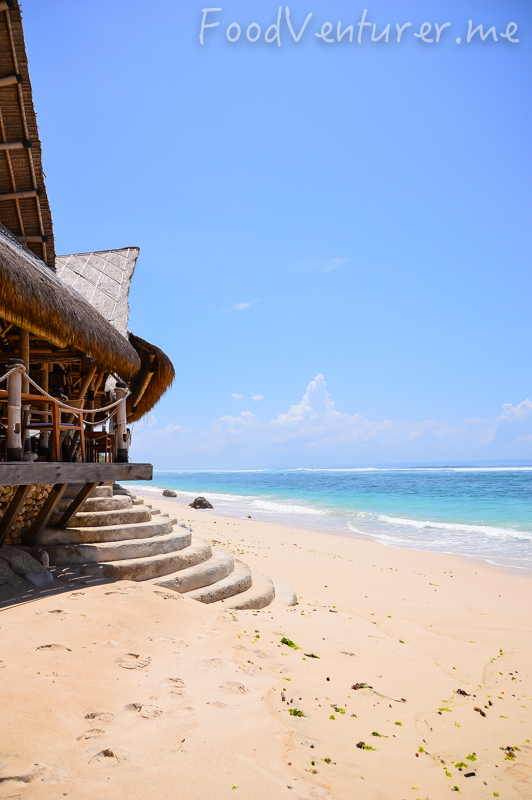 The Finn's Beach Club.
Down here, it's another different atmosphere. It just seemed like a summer heaven, where you could just decide to surrender yourself in the amazing sea view and hotness. But fear not, there is a Finn's Beach Club for the rescue.  Drinks and food were available for you. And don't forget that you get to use some of the value from the voucher that you purchase before.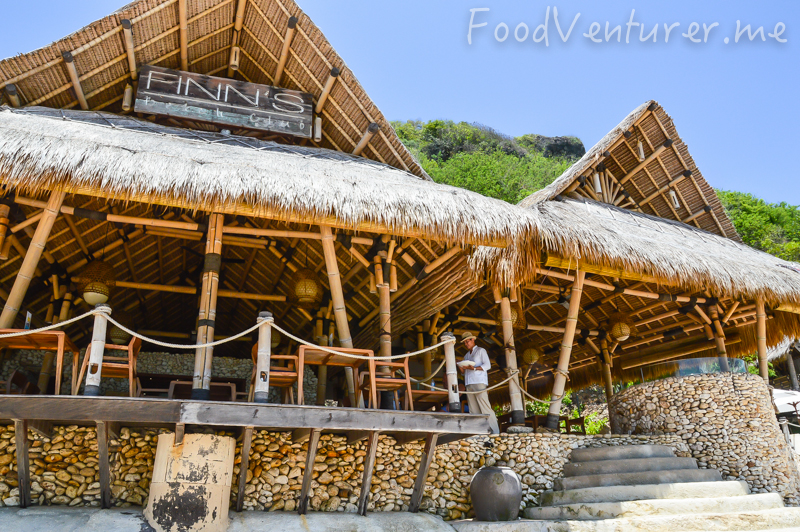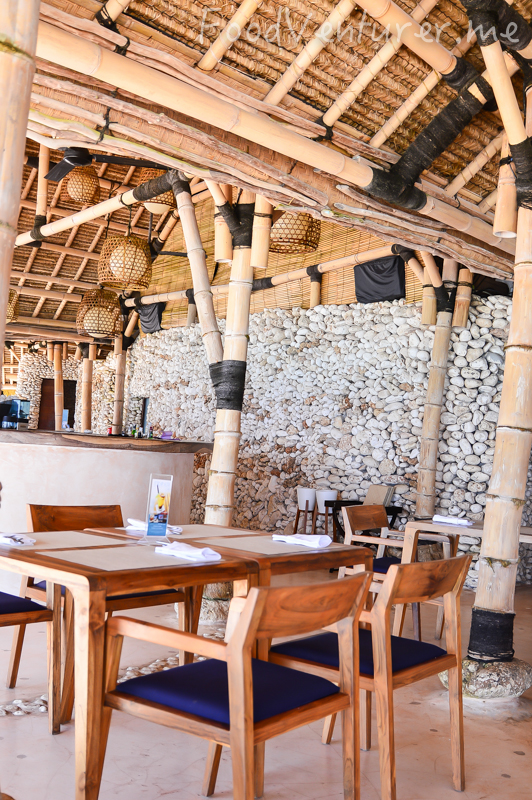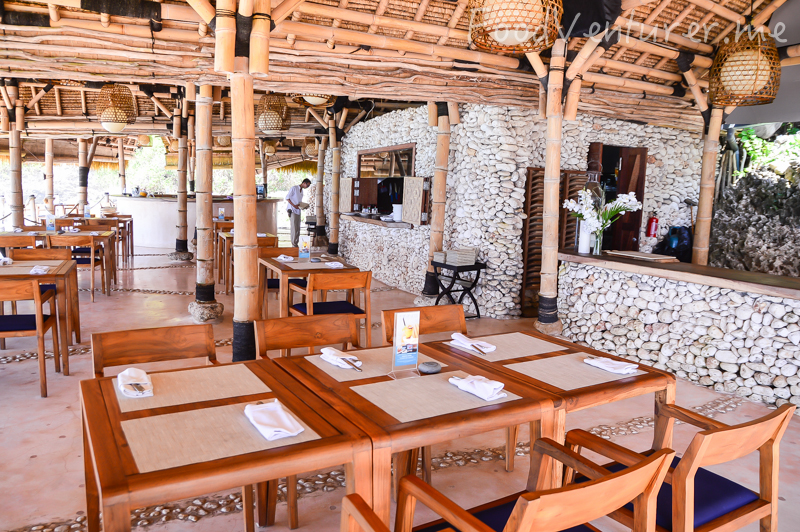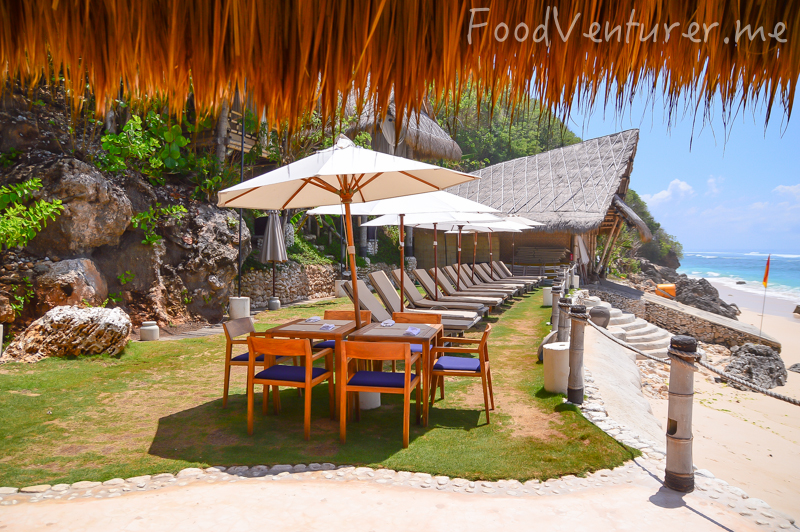 We took a seat in the 'shelter'. And since the weather was so hot, we decided to take a chill first by having our lunch.
# Passion Fruit & Mango (IDR 65 K)
We had this because we thought that in a summer heaven, we just had to be accompanied by the freshness of tropical fruits. 😀 This one was certainly fresh, with bubbly texture. But in my opinion, the mixture of both mango and passion fruit was a bit too thick.
# Monkey Business (IDR 65 k)
If you're wondering what this is, I'm pretty sure you get a bit of the idea hinted by the name. Banana is certainly one of the main ingredients, mixed up with peanut butter, chocolate ice cream and fresh milk. Yes, no wonder it's called monkey business. I loved it tho'!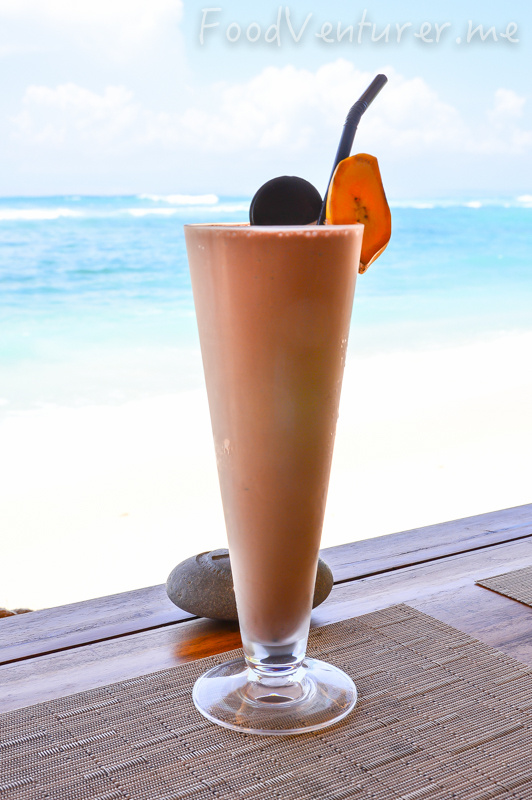 # Chargrilled Mahi-Mahi Fillet (IDR 170 k)
Coming up from the seafood specialities, we ordered this. We got to choose the way our fish was cooked (baked, steamed or chargrilled), and we wanted it chargrilled. The maui-mahi fillet was accompanied by stir fried Pak Choy, Chili Emulsion, Garlic Butter Sauce and Balinese favourite sambal matah. Guess what, this dish was a dish of goodness. The mahi-mahi was perfectly chargrilled, and we loved the smokey hint covering all the fillet. The chili emulsion was a great match and the garlic butter sauce added a more sophisticated sensation. To maintain the Balinese character, sambal matah complemented the whole dish and made this dish one of my favourites.
# Penne Carbonara (IDR 120 k)
This classic pasta is just.. classic! With bacon and cream, this one was great. The cheese was obvious and the bacon served a great purpose. But since you can find this dish almost anywhere, it served as a quite common meal.
After a great lunch, we went for a slow walk, a quick dip and eventually left in an hour or so (since we had a lot of schedule to catch up).
In my honest personal opinion, this place was just a perfect place for me. The atmosphere was just different and it made me feel really relaxed. When I was here, my mind just focused on the beauty of the sea, the beautiful rhyme of chasing waves, and it somehow made me realised how small I am as an individual, a settler.
Anyway, the thing is, I really think you should put this on your list of must-visit places in Bali. At least, visit this place for once.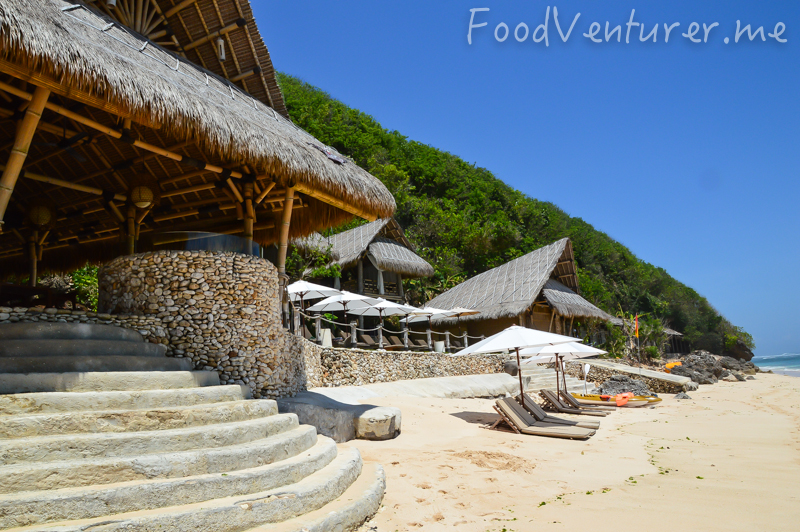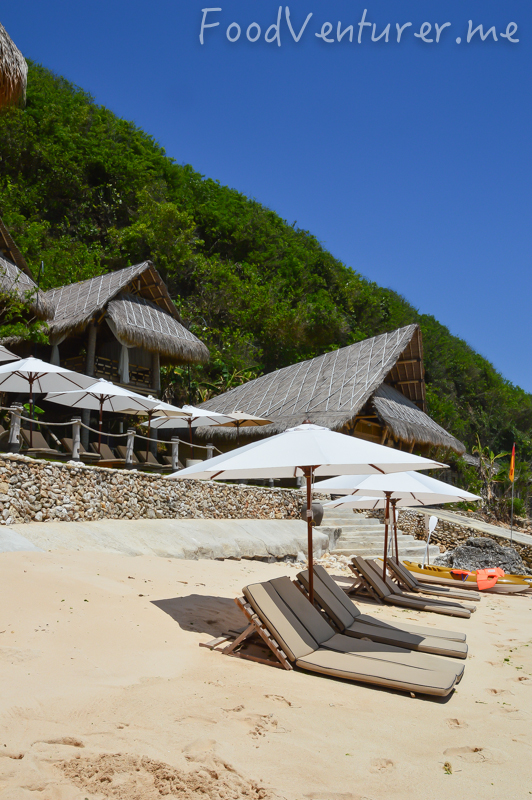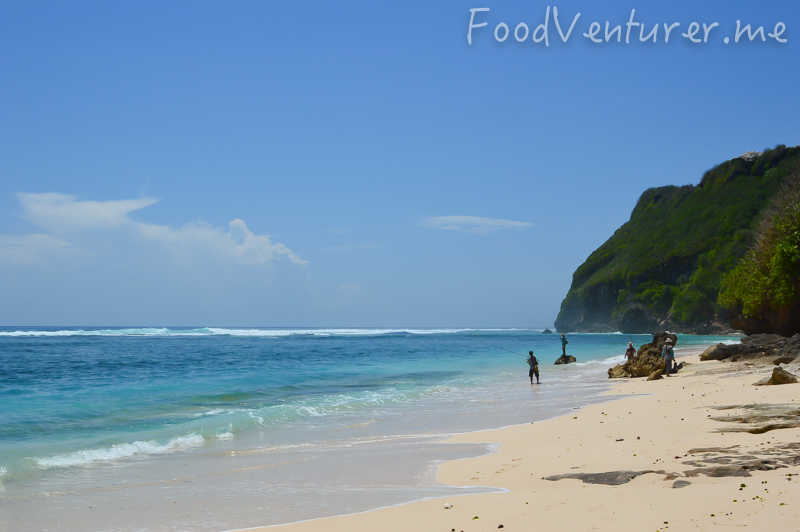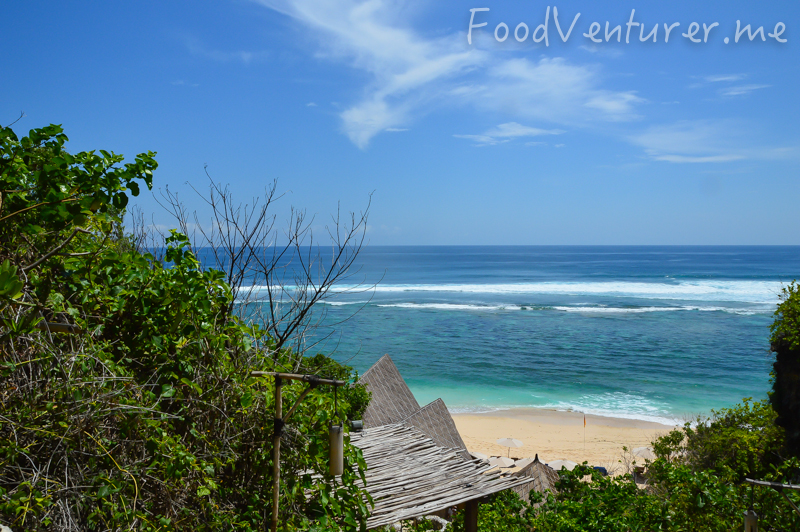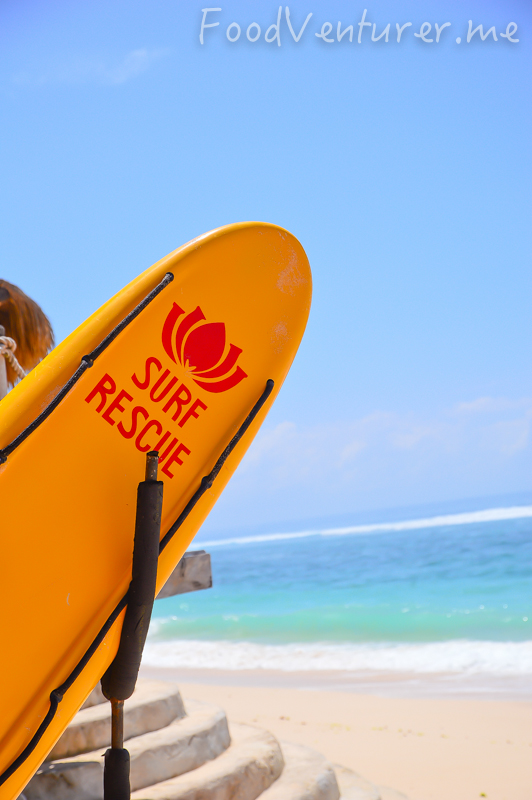 Note: If you wish to visit this place, do not forget to make a call first and make sure it's open. Sometimes, they close the beach club due to private events.
Semara Luxury Villa Resort – Finn's Beach Club | BALI
Jalan Pantai Selatan Gau, Banjar Wijaya Kusuma
Ungasan, Bali 80361, Indonesia
Phone: (0361)-8482111
Website: http://www.finnsbeachclub.com