Just about a week ago, I had a fun Sunday Brunch at Rosso Shangri-La Jakarta with Ami, Reza, Natasha and Paulus. It was a good day, a sunny weather but minus the unbearable heat.
Rosso itself is an Italian restaurant inside Shangri-La Hotel with Chef Gianfranco Pirrone as the 'navigator' that leads the whole team in ensuring the satisfaction of Rosso's patrons.
This was my first time visiting Rosso and it was such a delight in experiencing the fine Italian cuisine in such an elegant venue. The place wasn't that big but designed to perfectly cater families and big groups. There are also corners that conceive a more intimate dining experience overlooking the garden of Shangri-La Jakarta.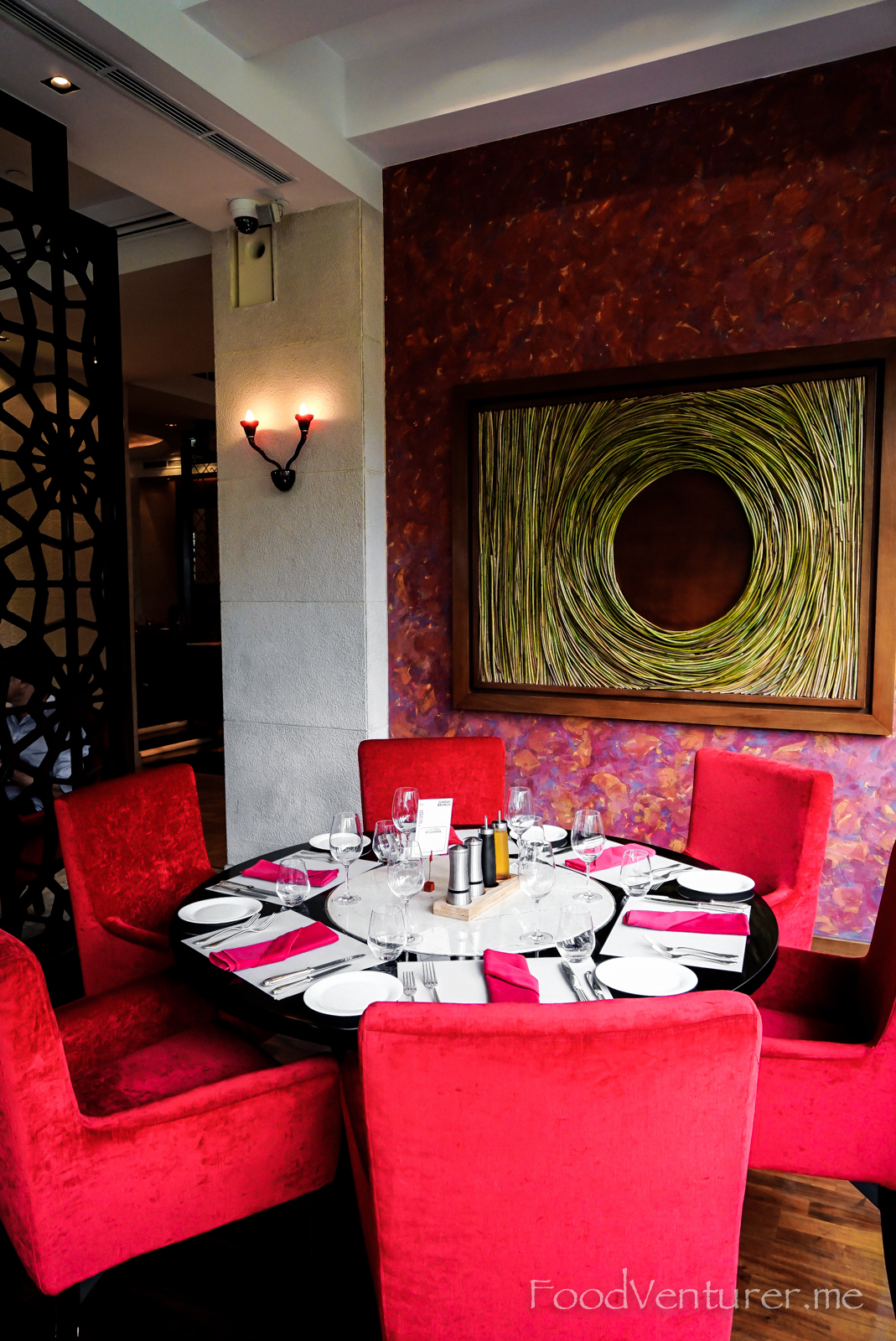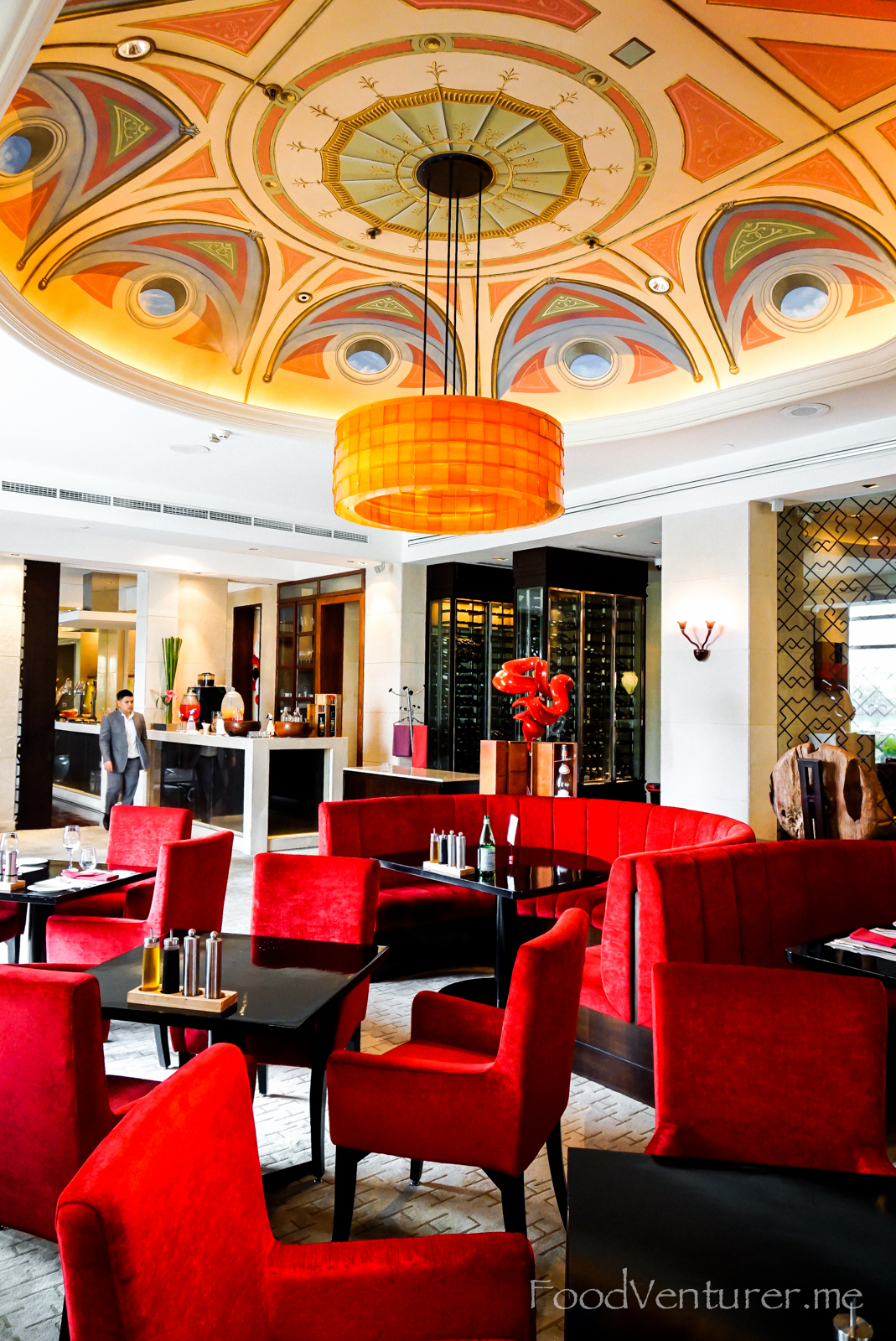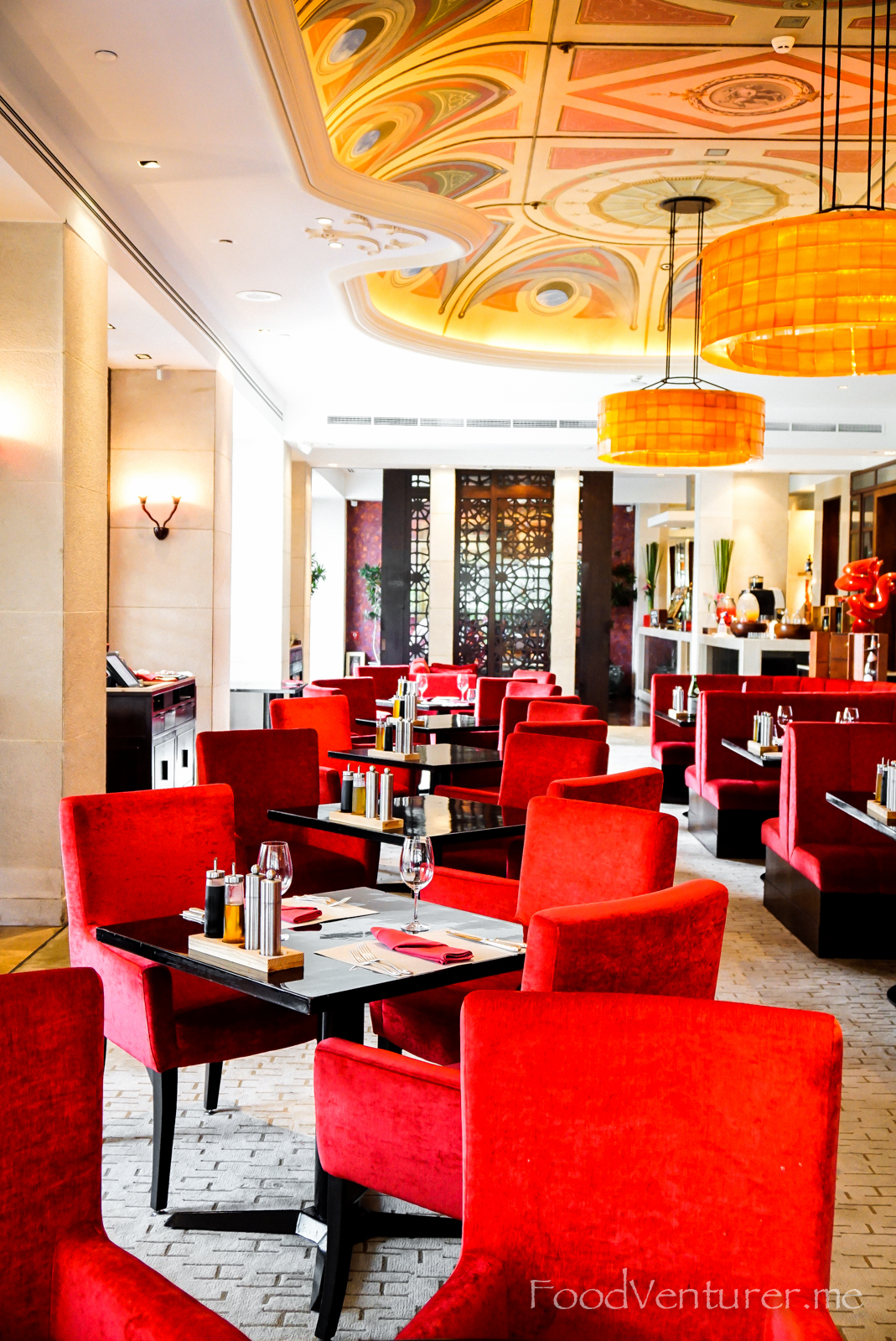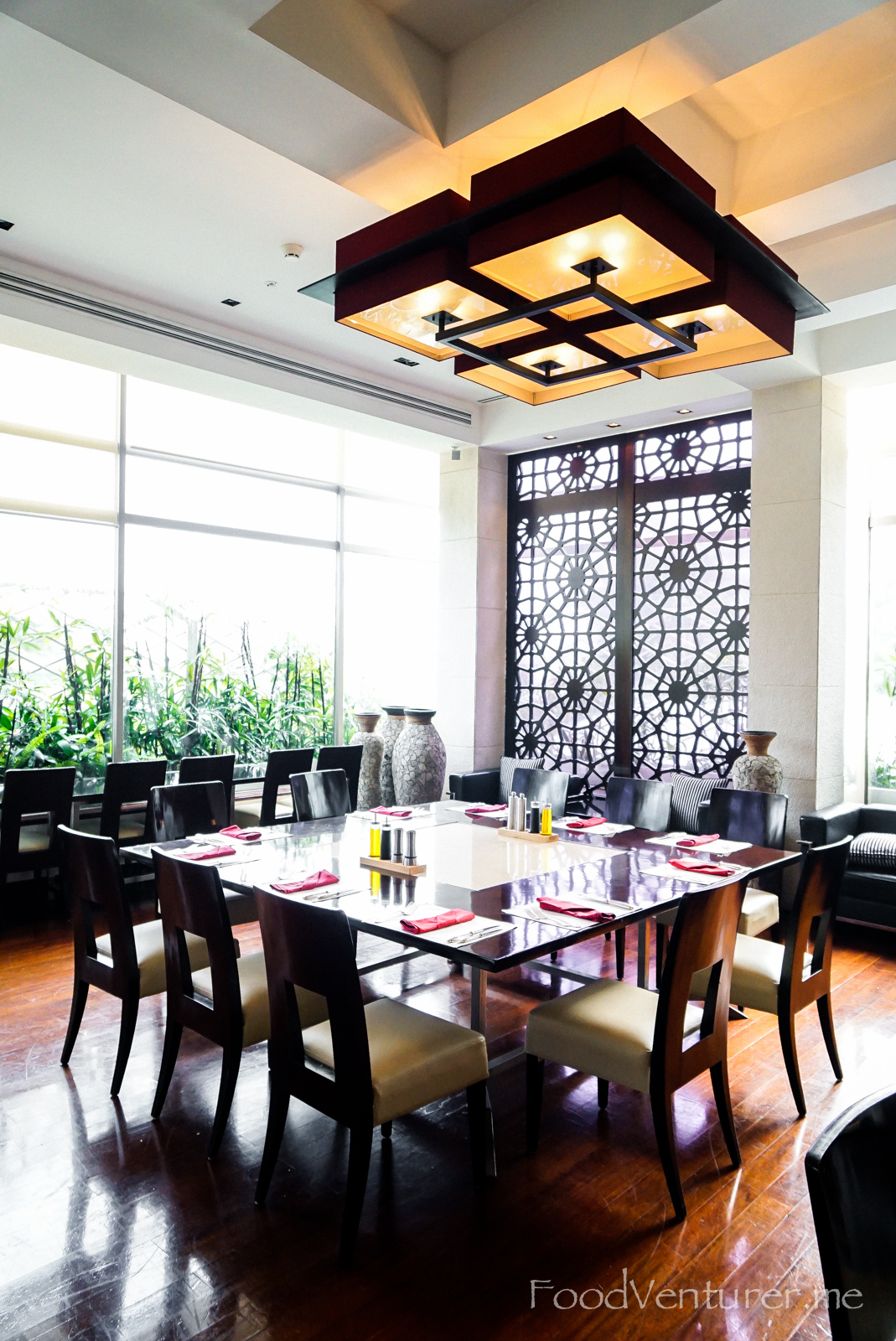 The purpose of this visit is getting to know more of Rosso's "all-you-can-eat" Italian Sunday Brunch Buffet. The range of food available at the buffet stations are extensive, including antipasti, meat and fish carving station, fresh seafood (on ice), Italian Cheese station, dessert station and live-cooking pasta station with seafood and Foie Gras. The standard Sunday Brunch includes fresh juices, soft drinks, and mineral water but for a more excited upgrade, you can choose to have either free-flowing Prosecco and red/white wine OR free-flowing beer, champagne, Prosecco and red/white wine.
As you might have known it, I love all-you-can-eat and this Sunday Brunch here was simply heavenly for me!
Let's check the food I had here.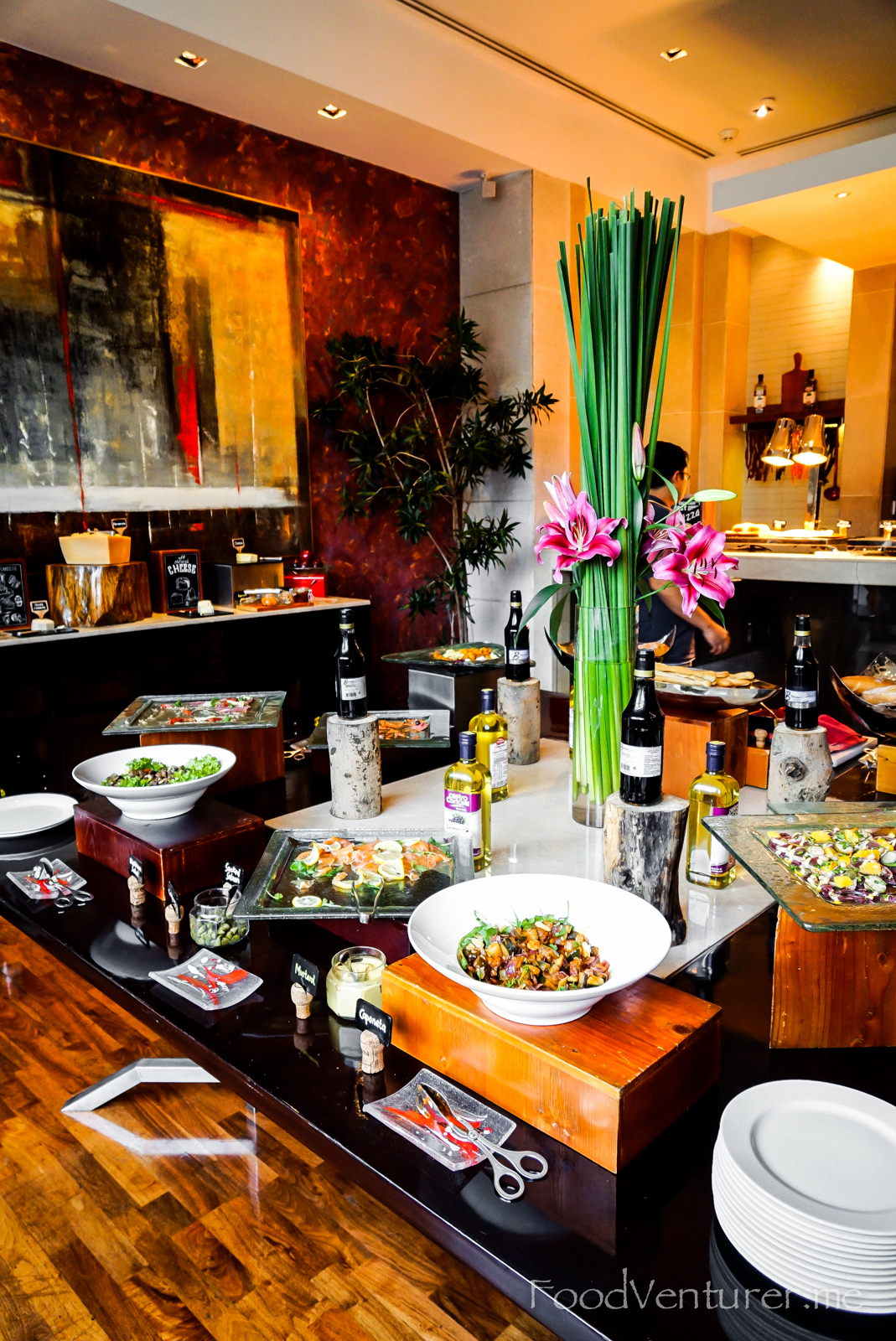 # Antipasti Station
The antipasti here was great and refreshing. The smoked duck and salmon were so good.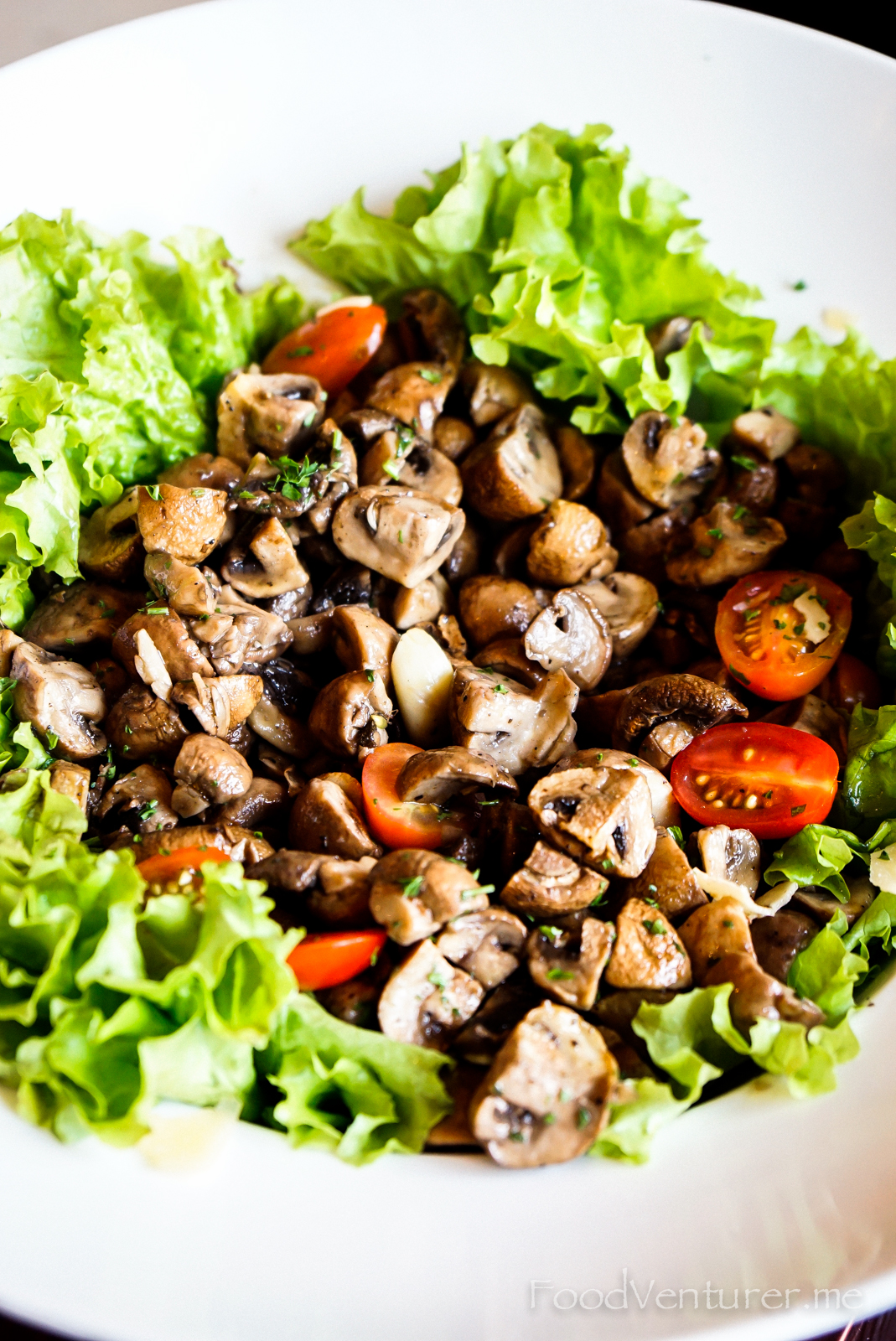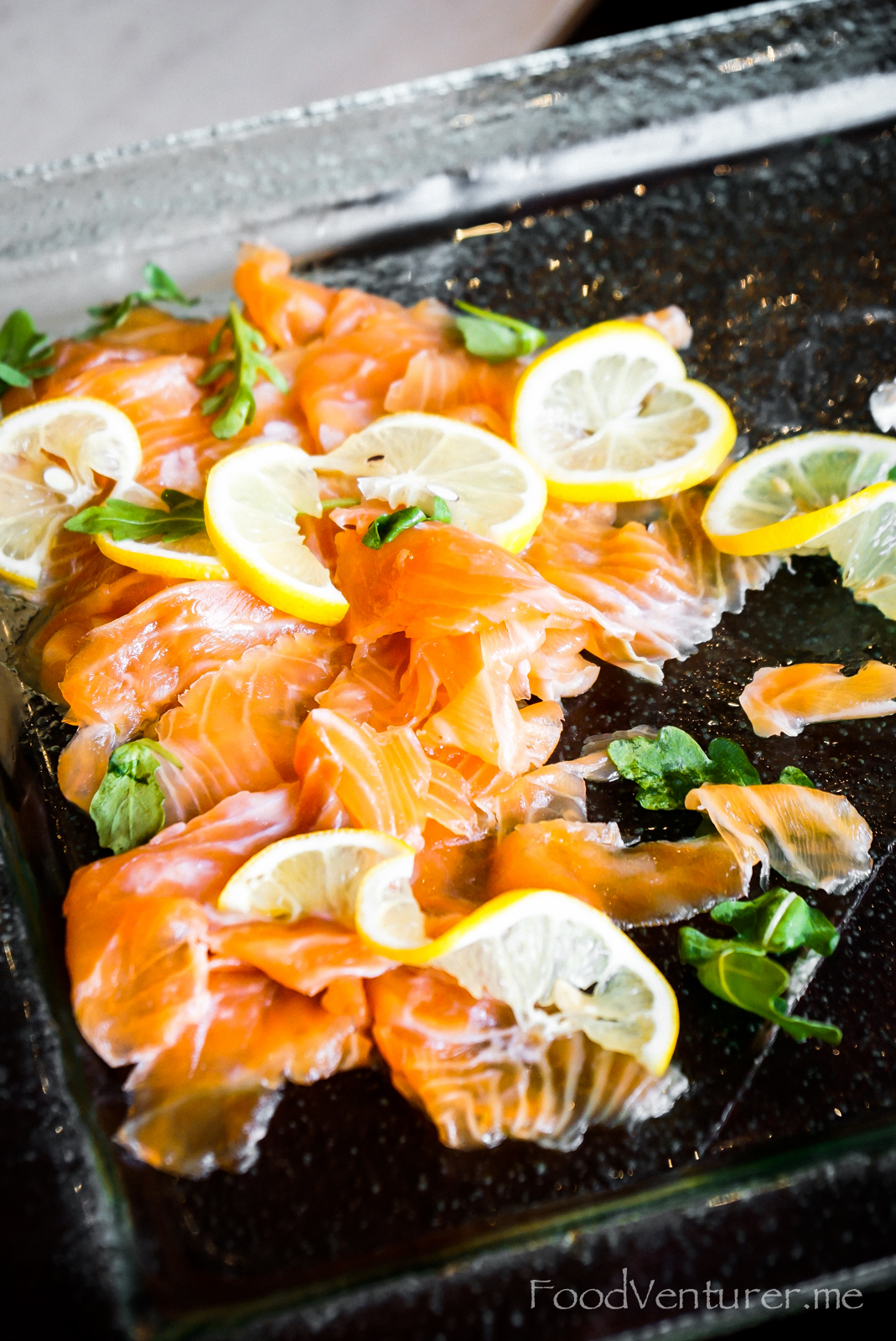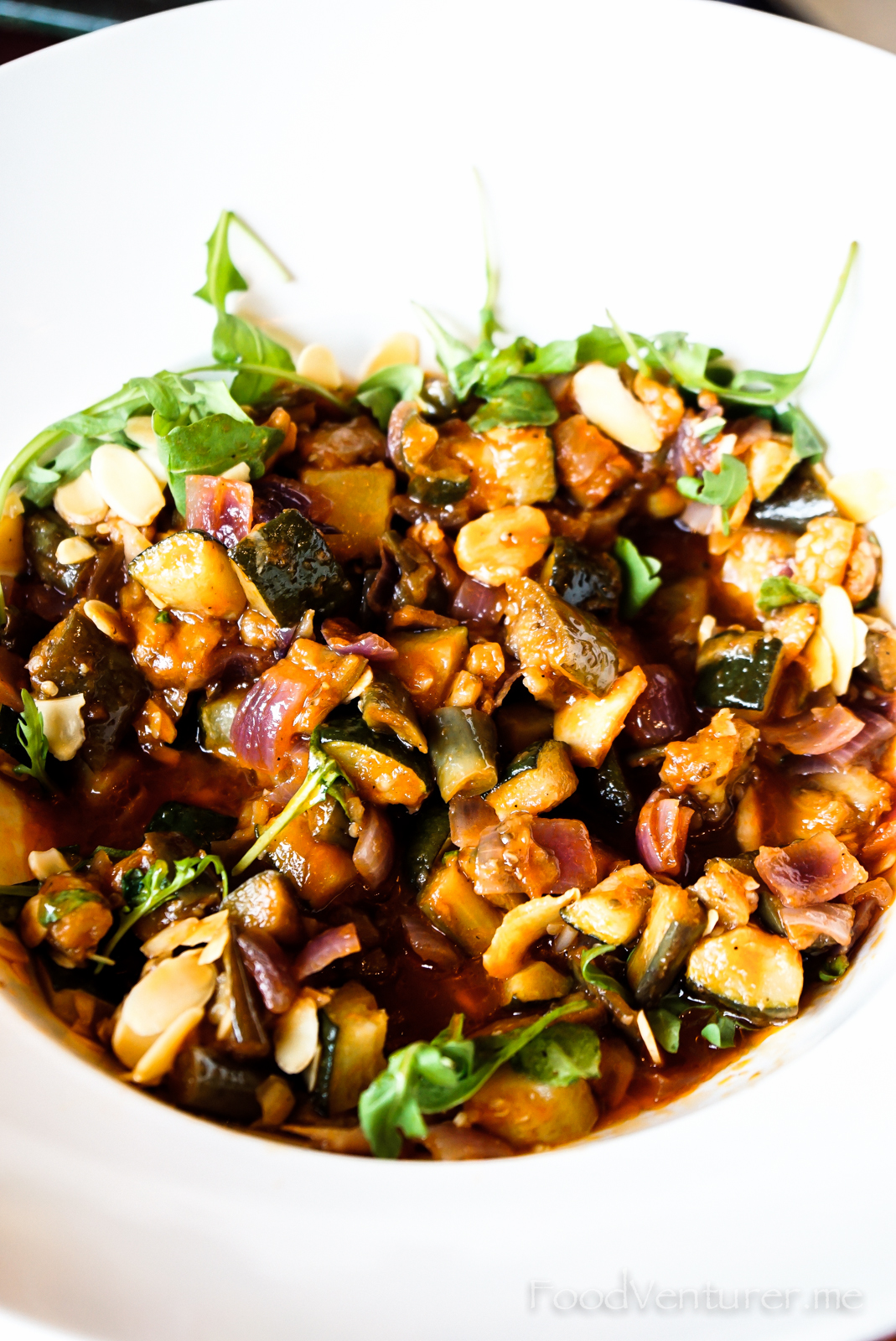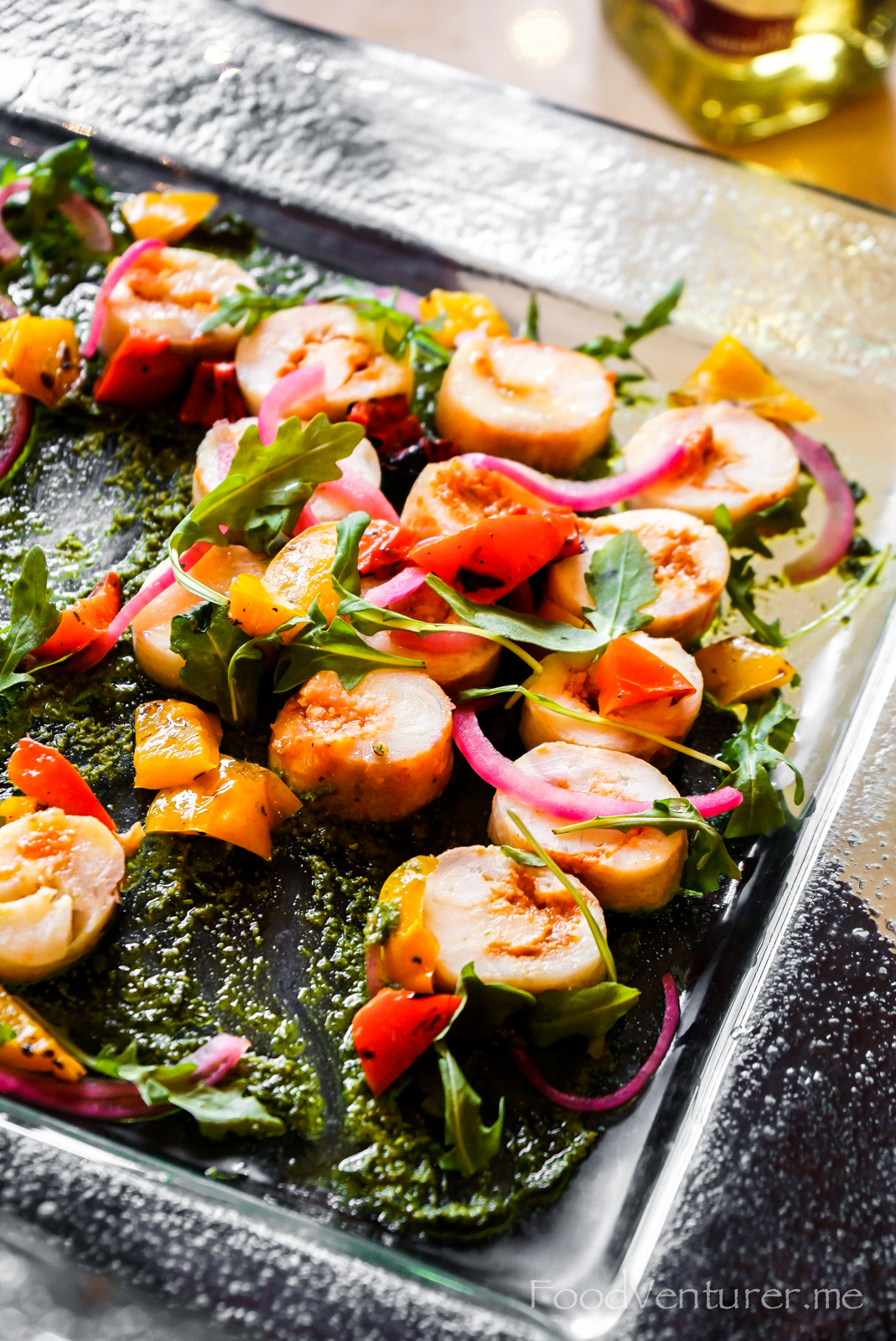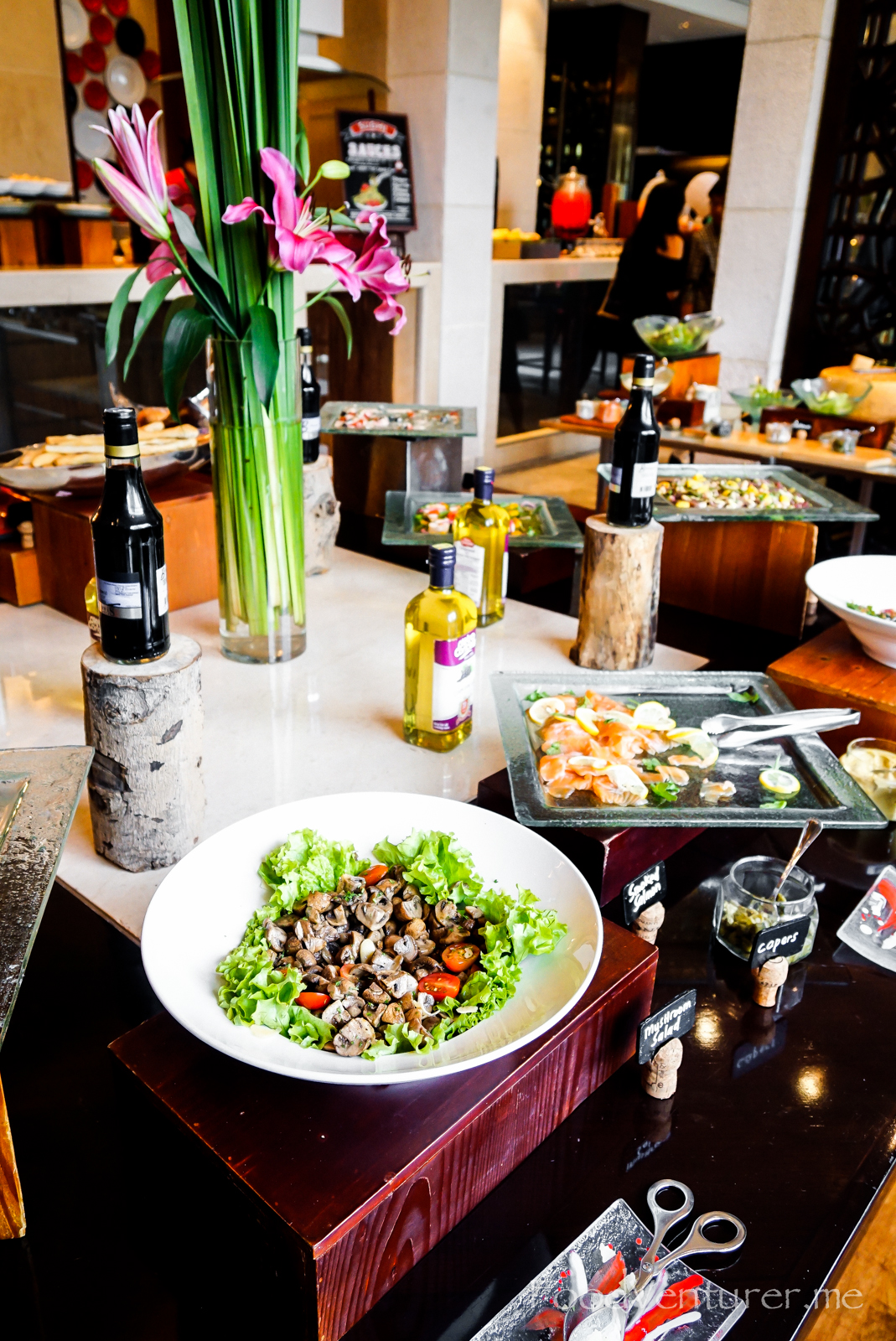 # Live-Cooking Pasta Station & Pizza Station
Choices of pasta were plenty (from spaghetti, rigatoni, penne, tagliolini, fettuccine and fusili), and could be adjusted to my desired styles and toppings. The simple carbonara with scallop, prawns and squid turned out to be really good, and I think it might be because of the fine-quality ingredients.
I didn't try the pizza tho', but I heard it was great too with thin crispy pizza base.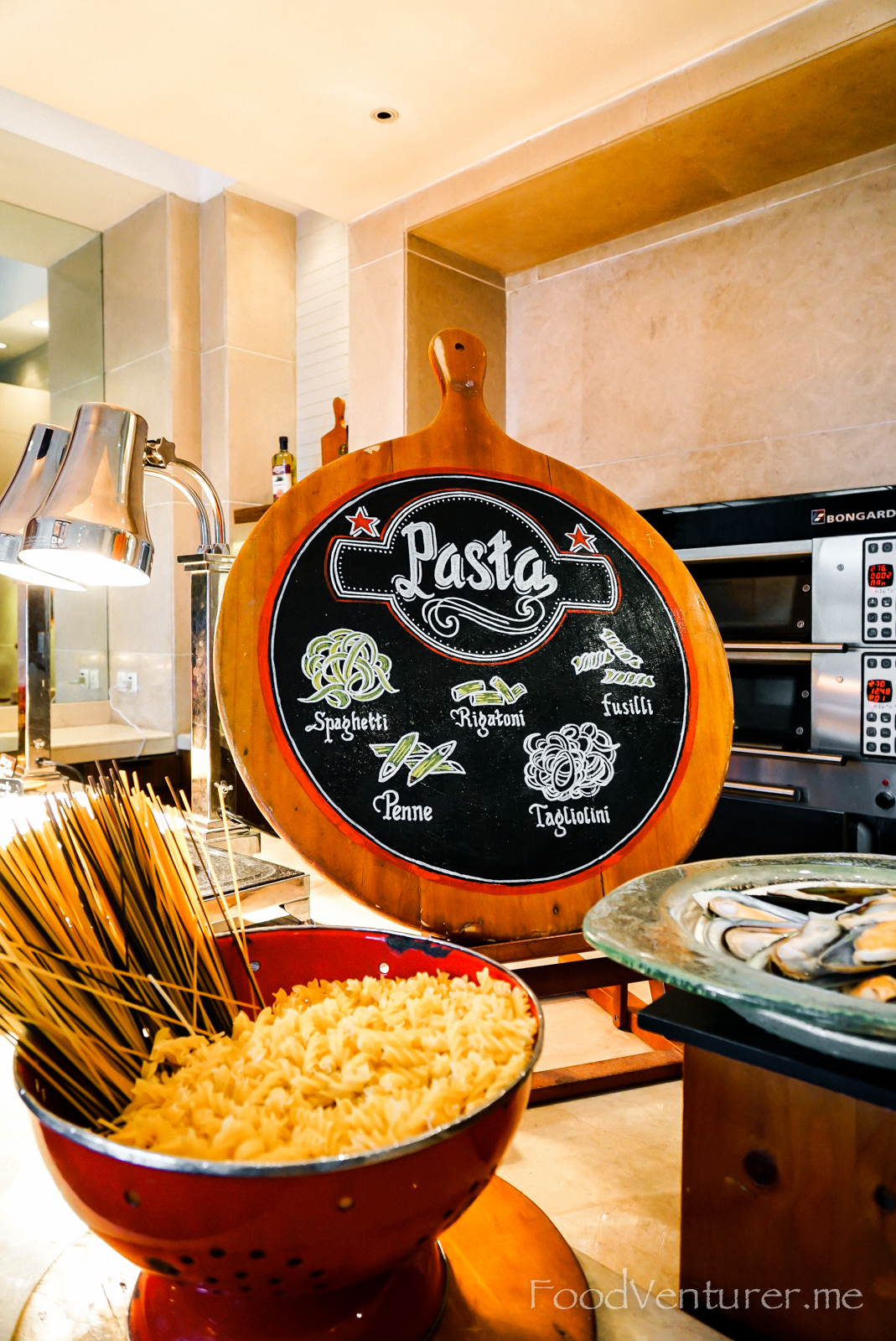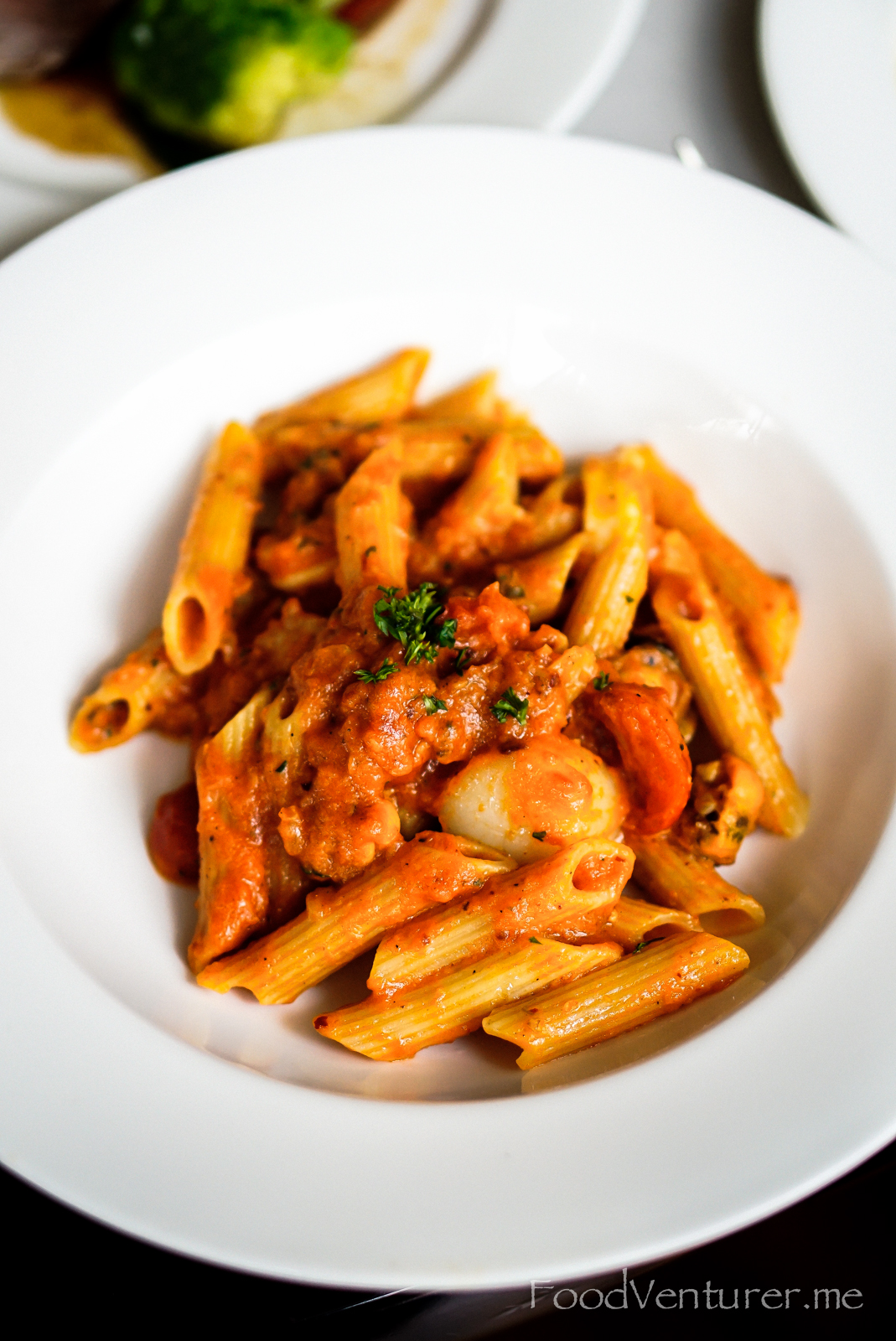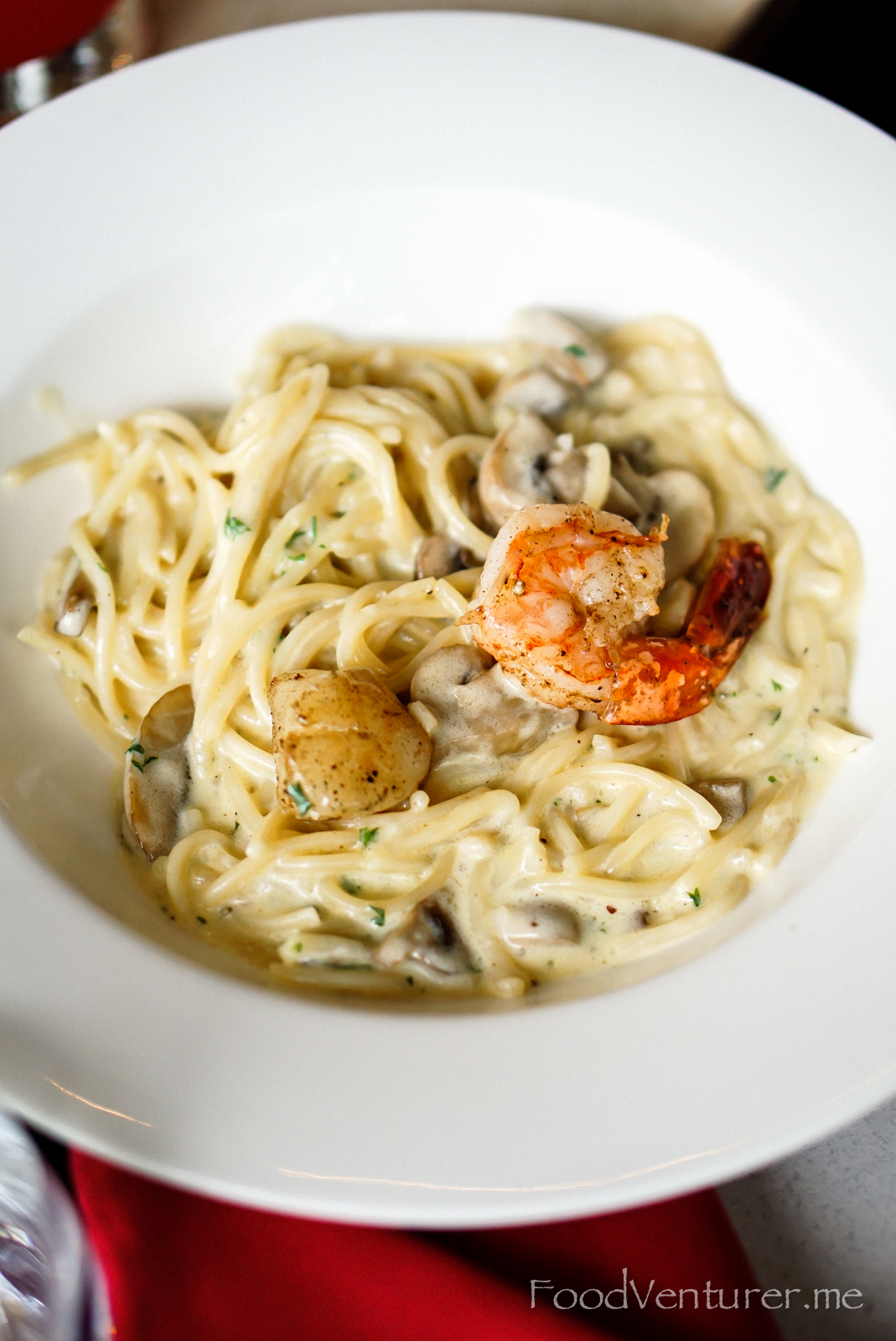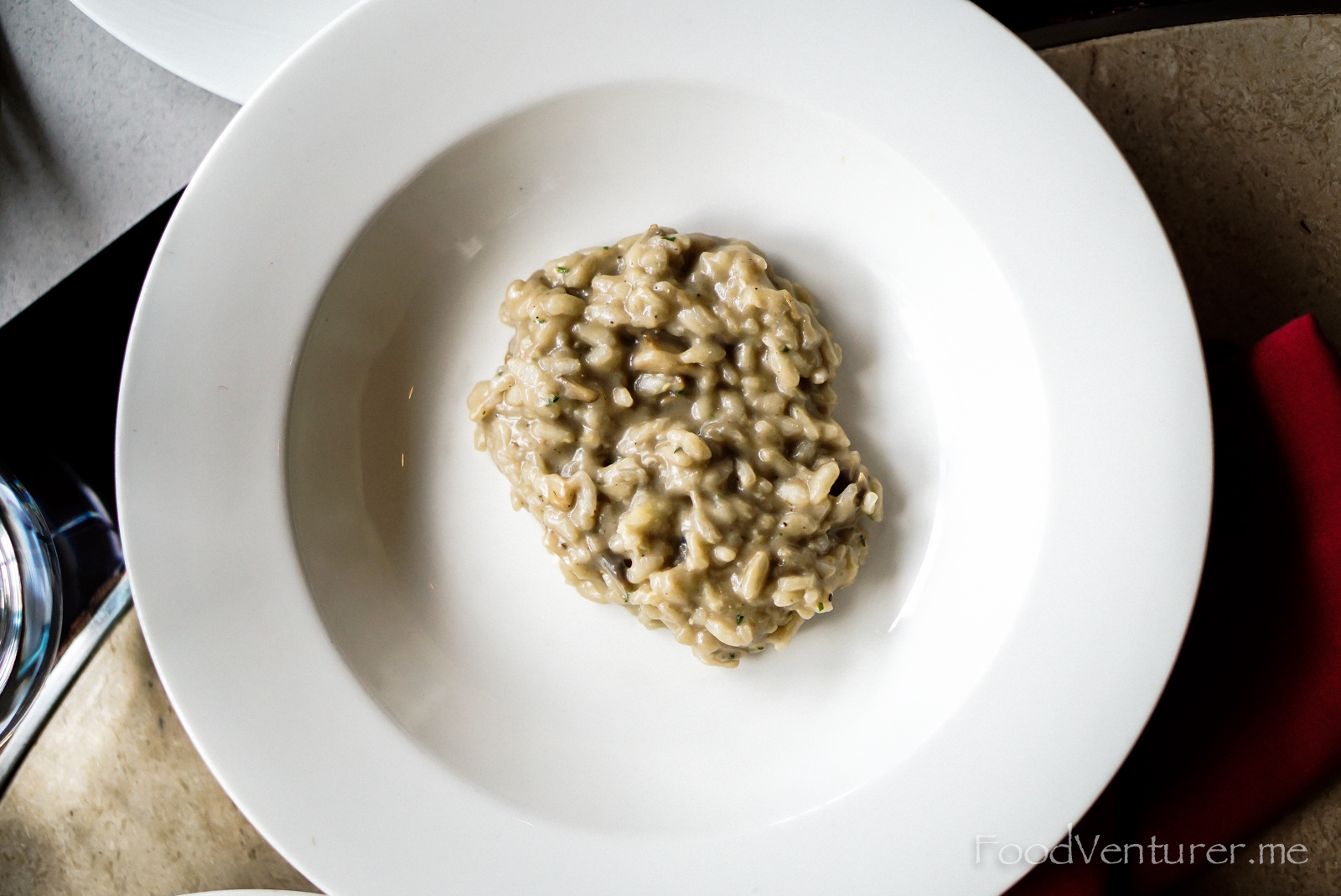 # Fresh Seafood On Ice
For those who fancy real fresh seafood, here it is. A station with plenty of goodness, from prawns, crabs to freshly shucked oysters.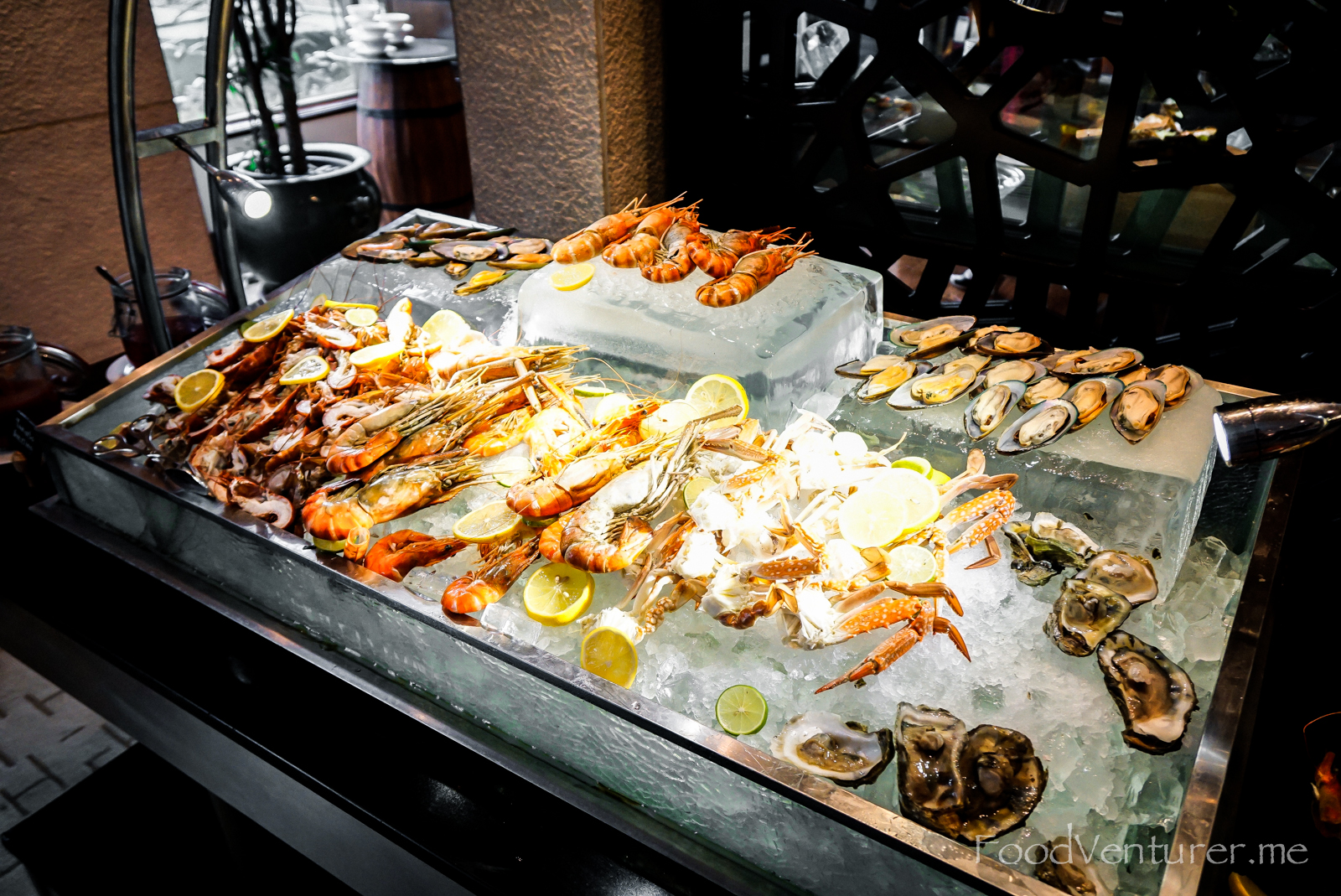 # Italian Cheese Station
This station was a favourite for cheese lovers, and there were plenty of cheese and cured meats (such as salami spianata and salami piccante).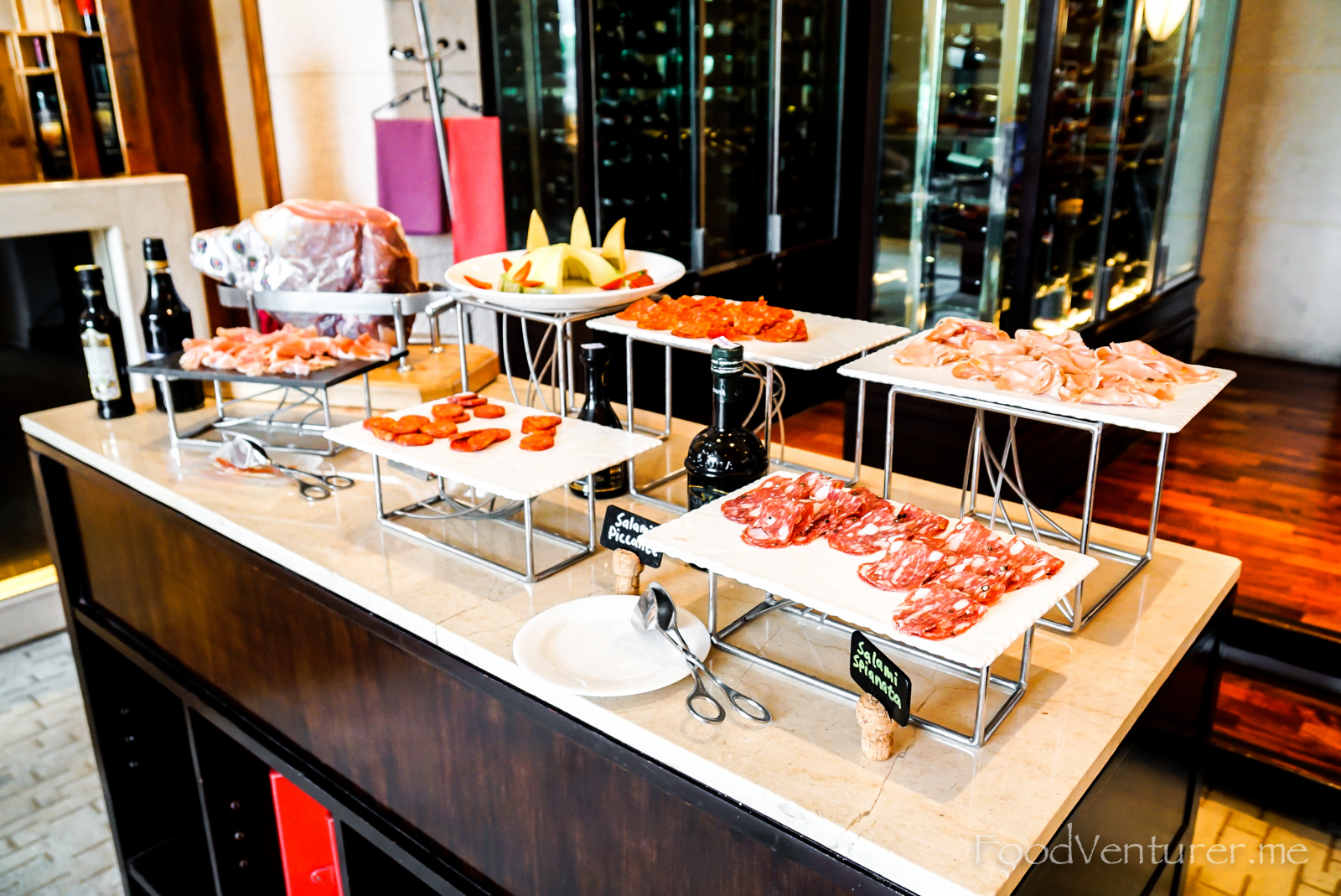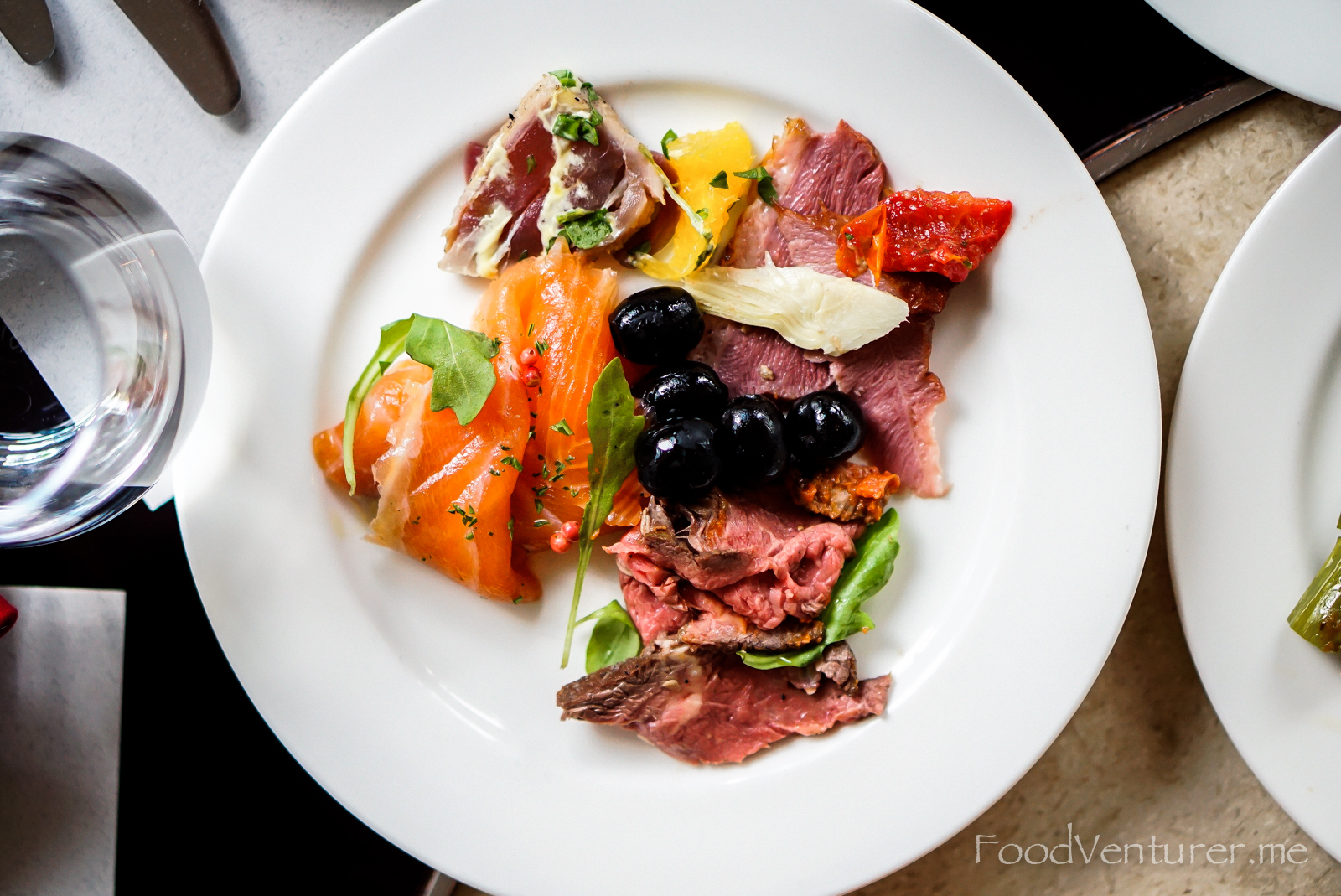 # Salad Station
The salad station seemed rather quiet, maybe because all the patrons were busy picking up meats and stuff. But I tried the salad with fresh veggie and plenty of cheese. It was great!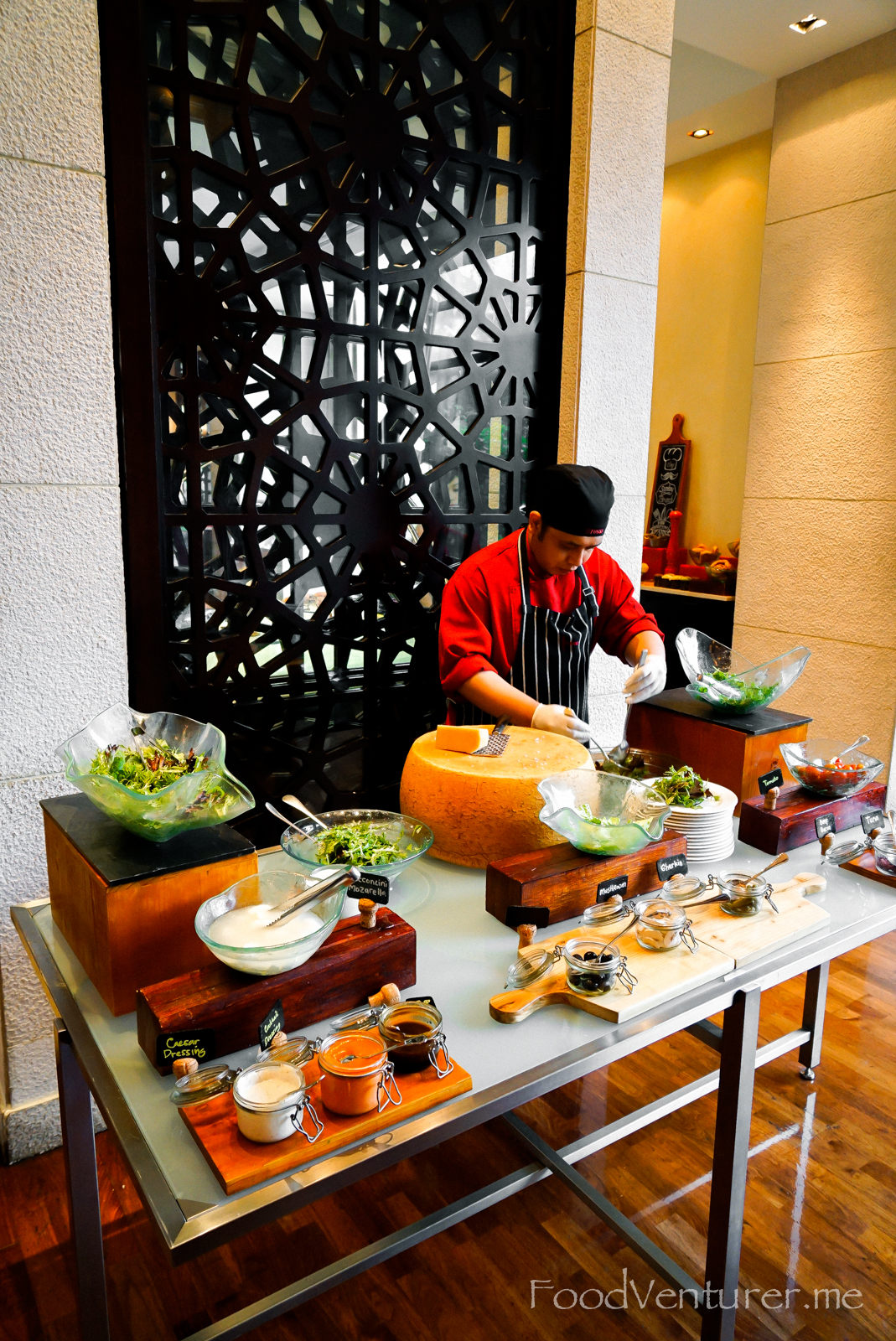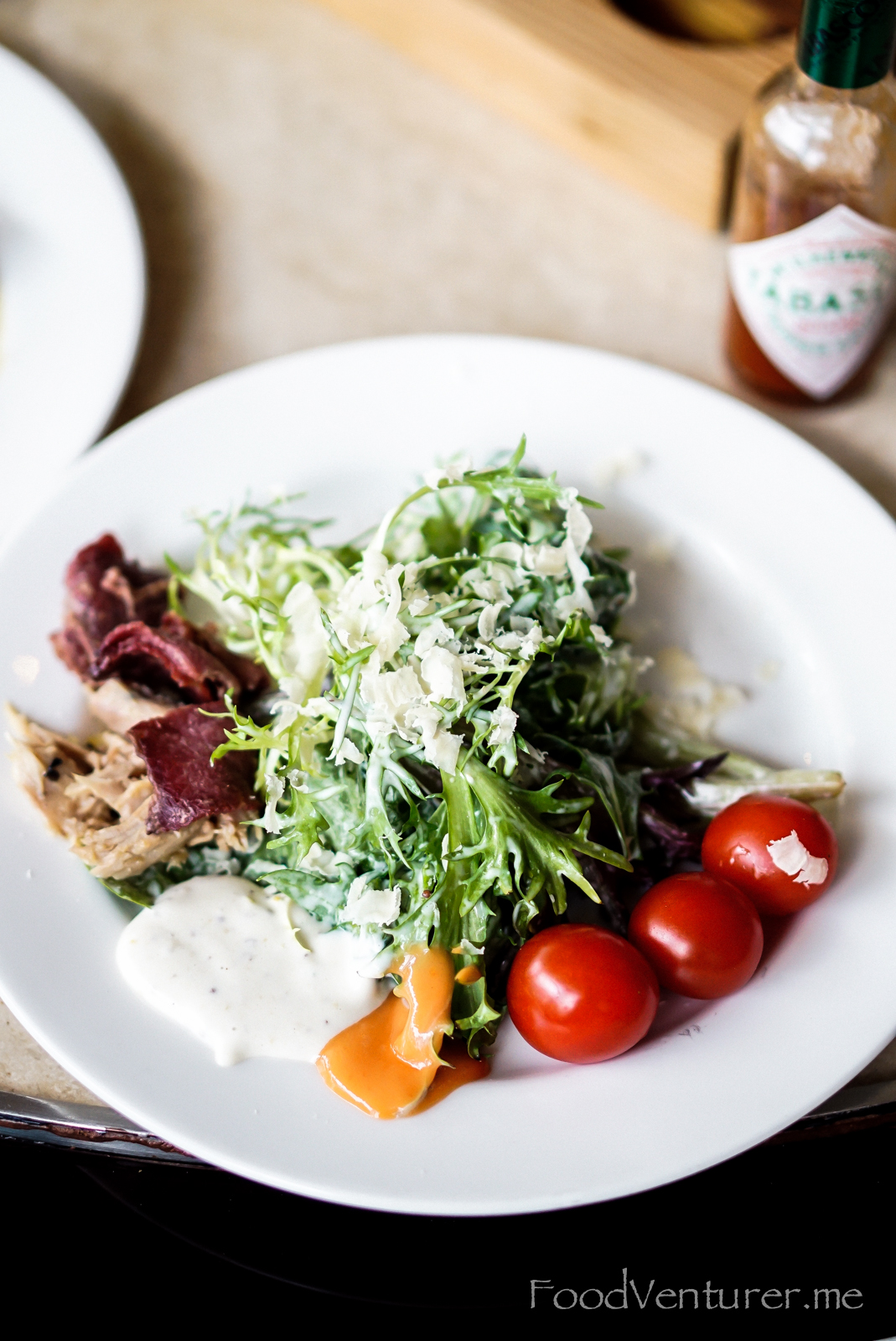 # Beef Rib Eye and Roasted Baby Pig
These 2 stations were not to be missed and I definitely visited these 2 stations more frequently than the others. =P The Roasted Beef was pretty okay, but the Roasted Baby Pig was so good I could have eaten the entire thing. The roasted pork was especially succulent, covered with rendered fat, and really crispy at the outside. I loved combining it with honey mustard sauce!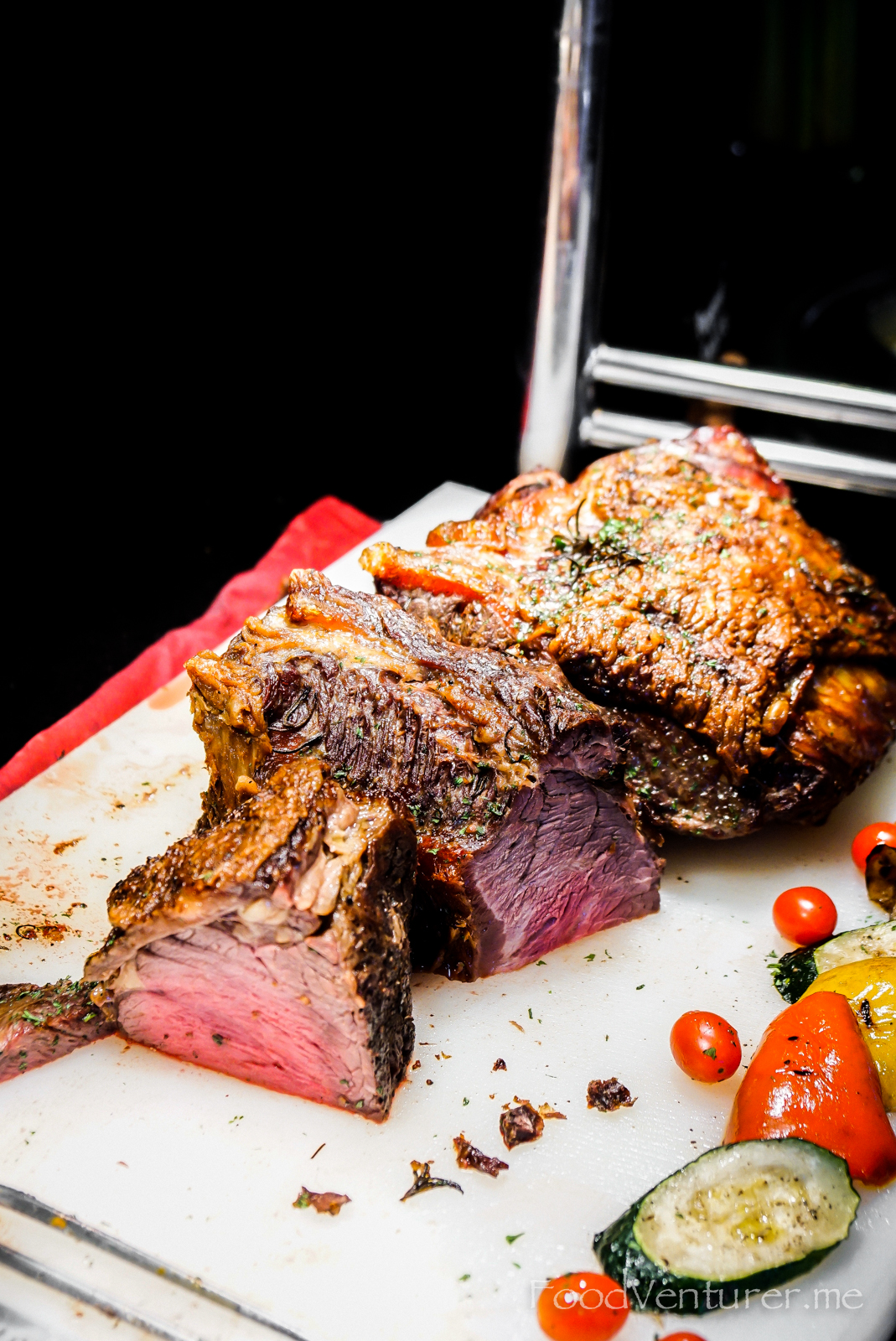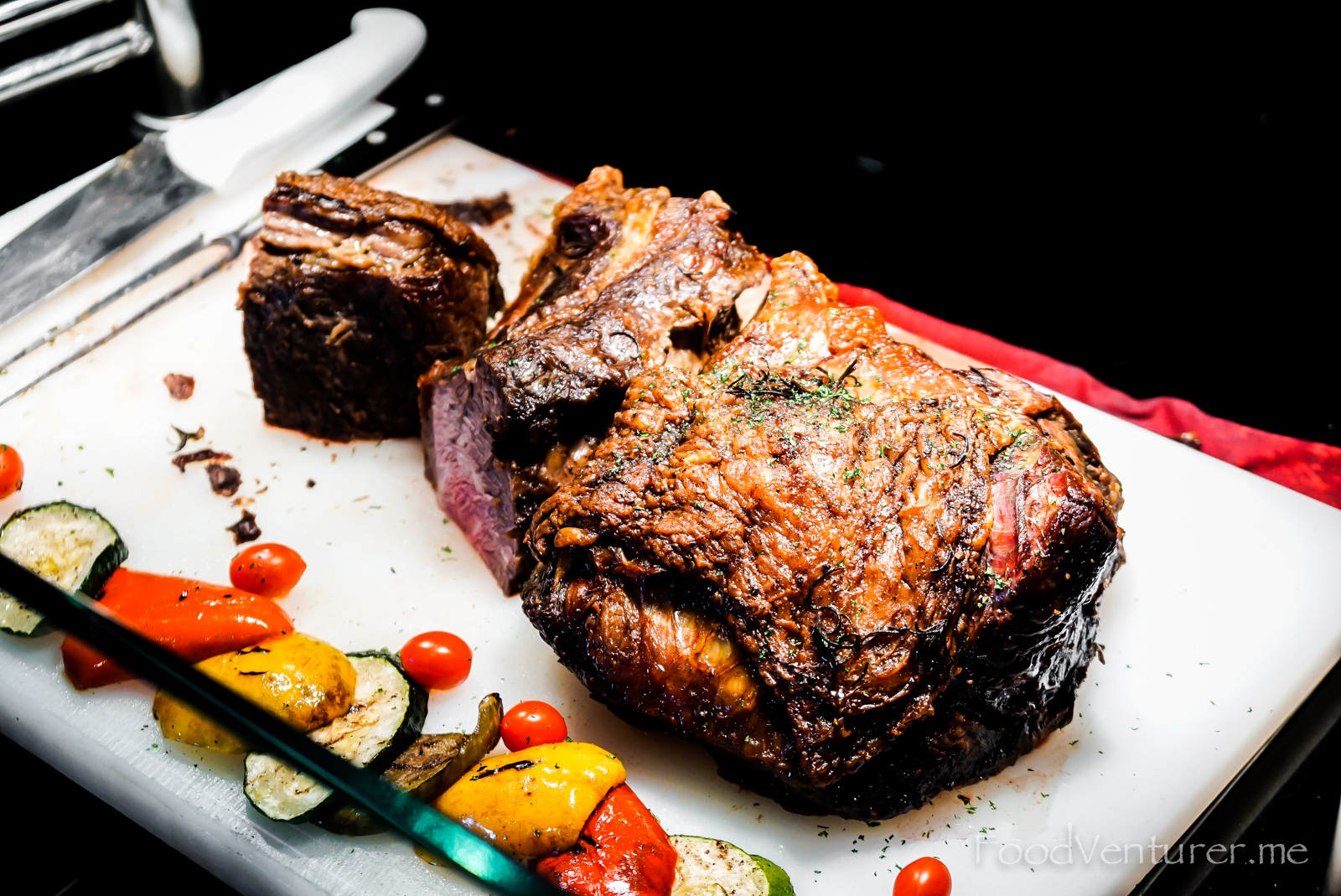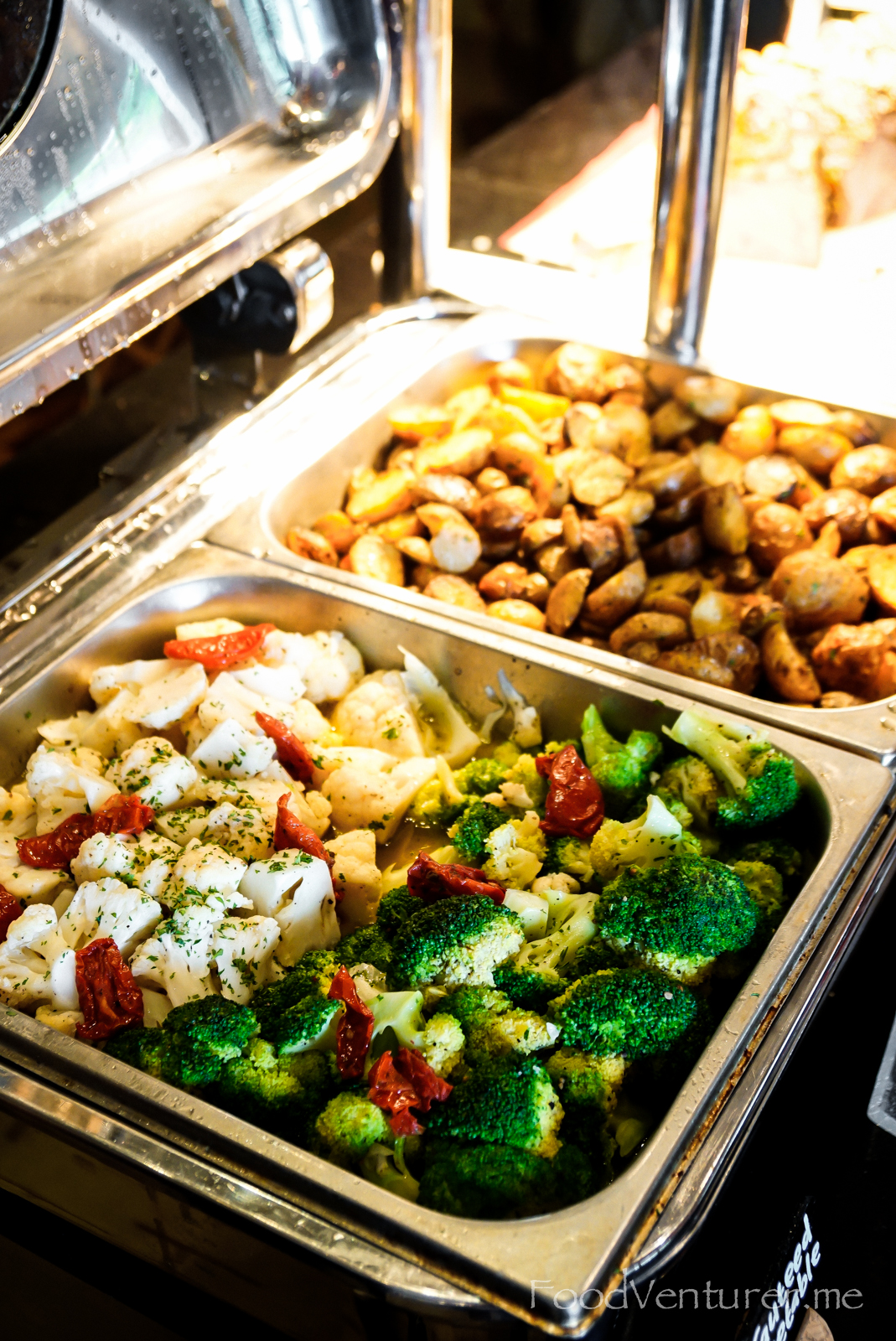 # Dessert Station
Dessert Station was a party pleaser! They have separated Ice Cream bar (the rum raisin and coconut ice cream were gorgeous), and towers of macarons, and fruits and toppings. Oh the cakes were awesome and mouth-watering. There was this Pistachio Pannacotta which was really delicious and even the chocolate cake was rich and simply irresistible.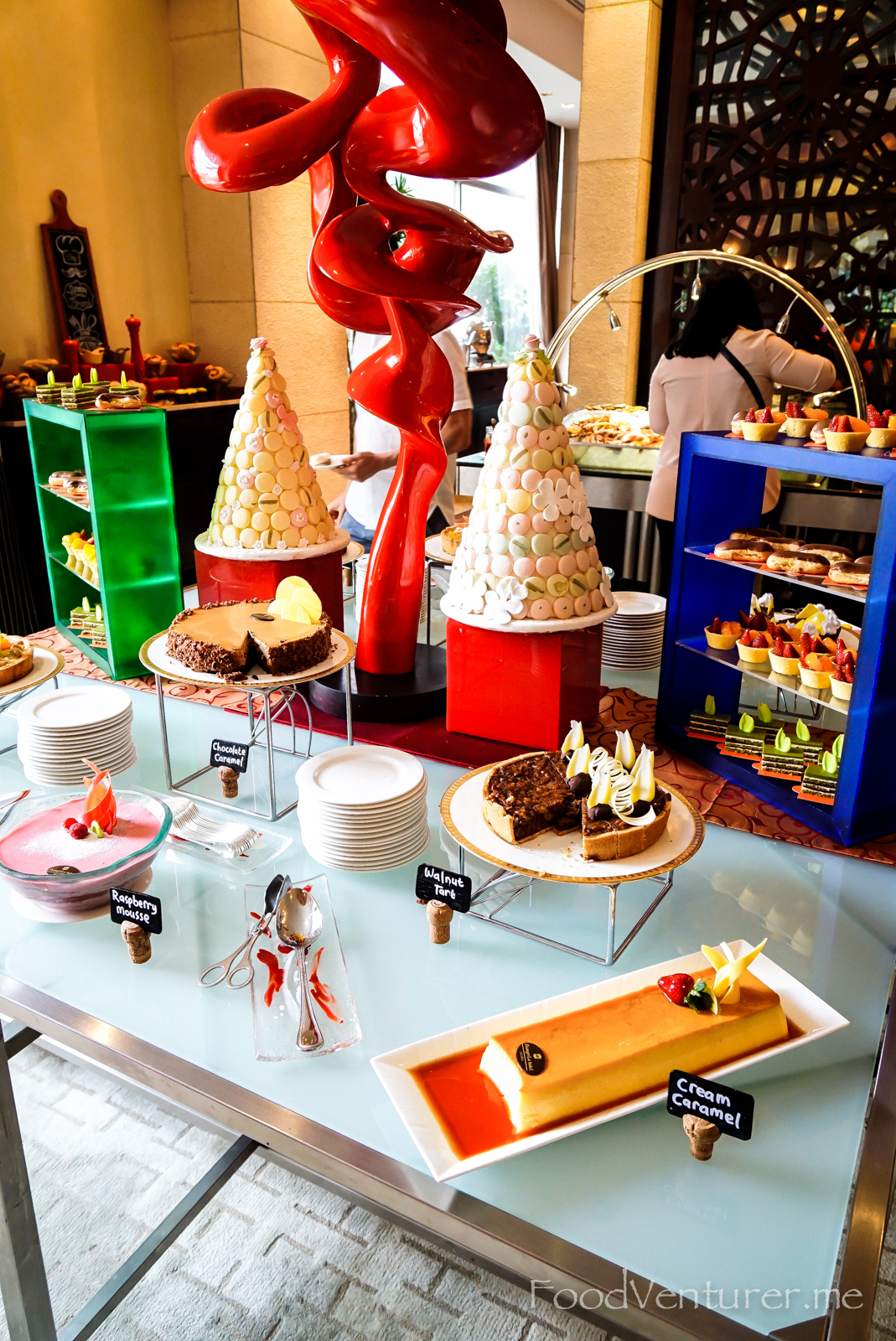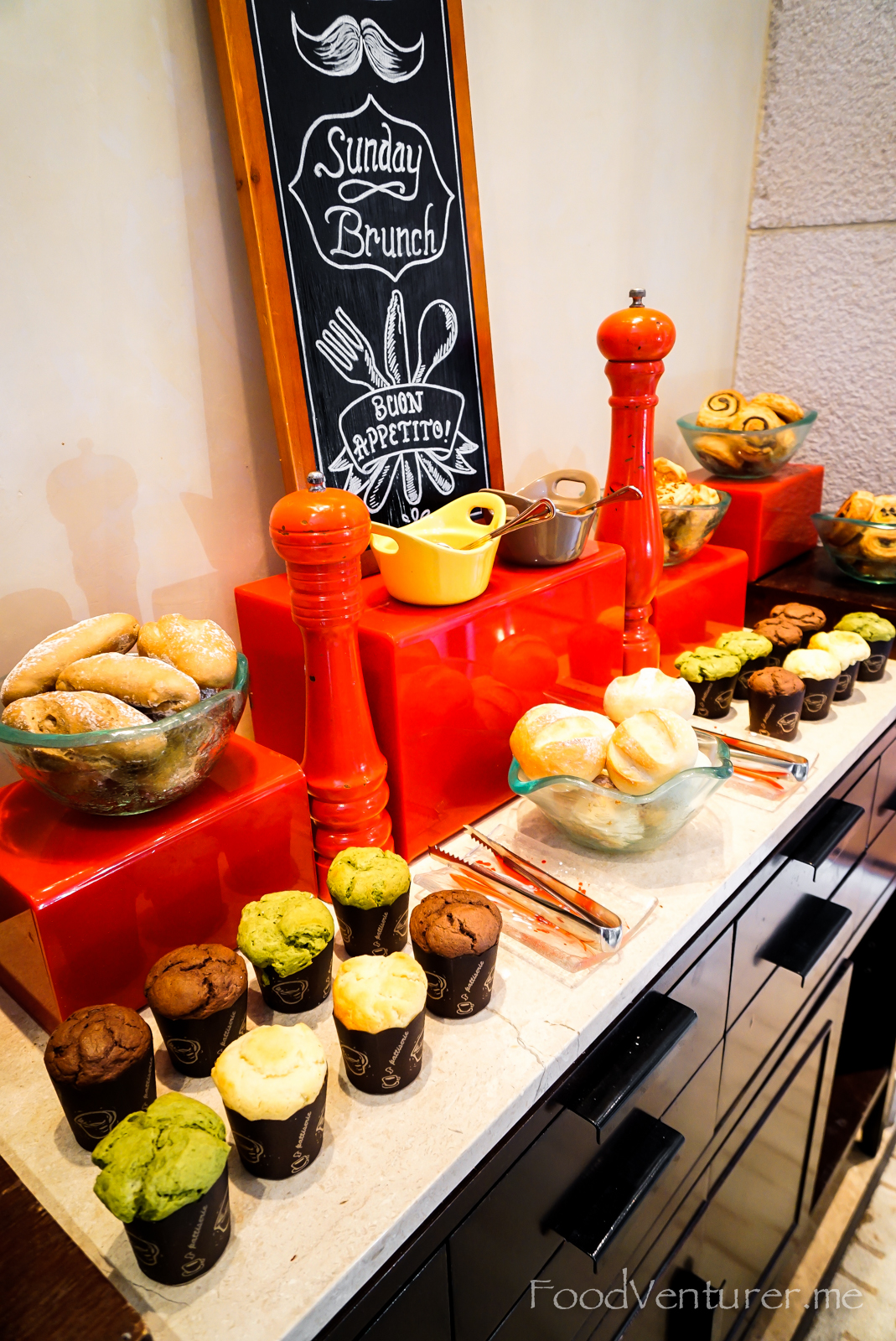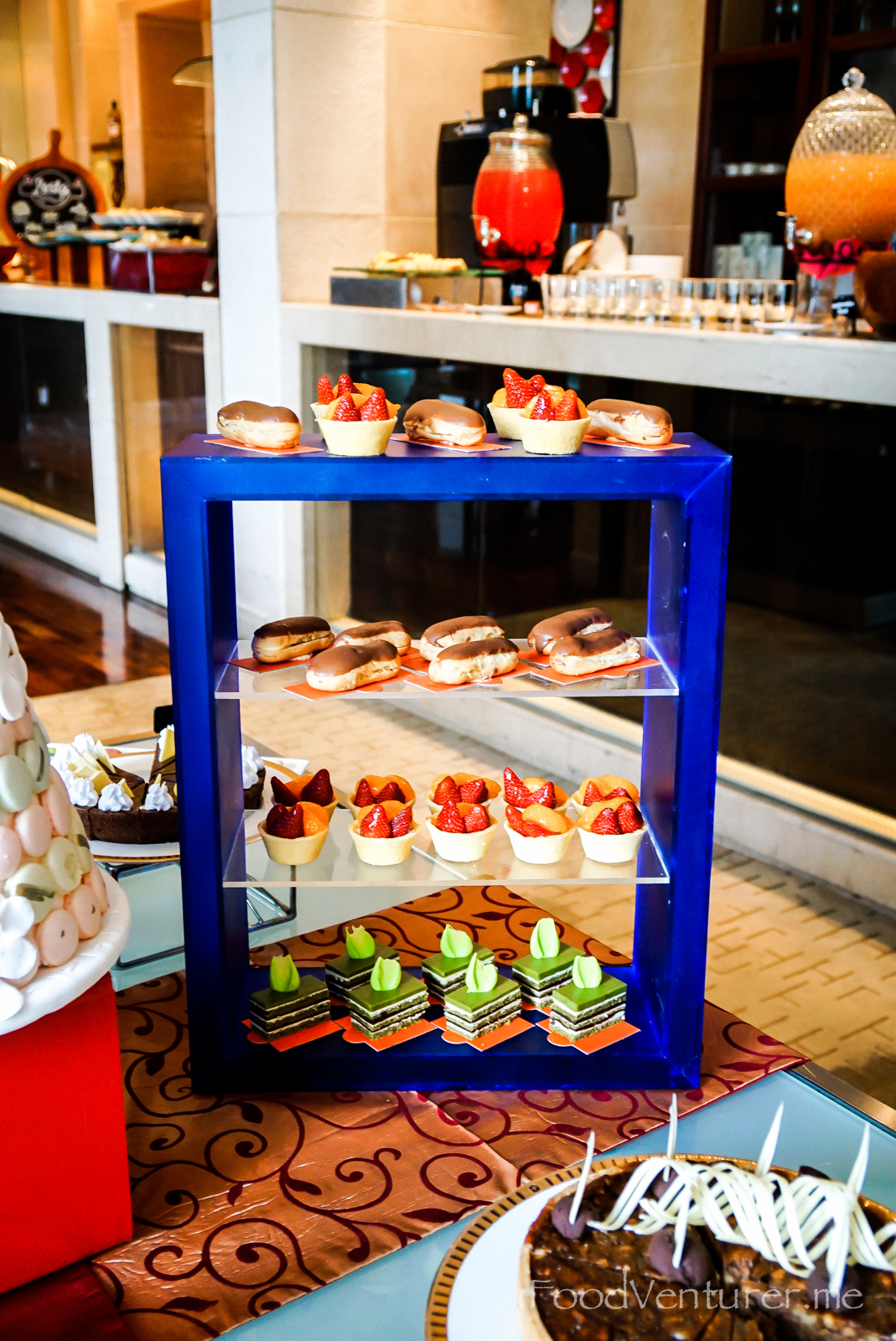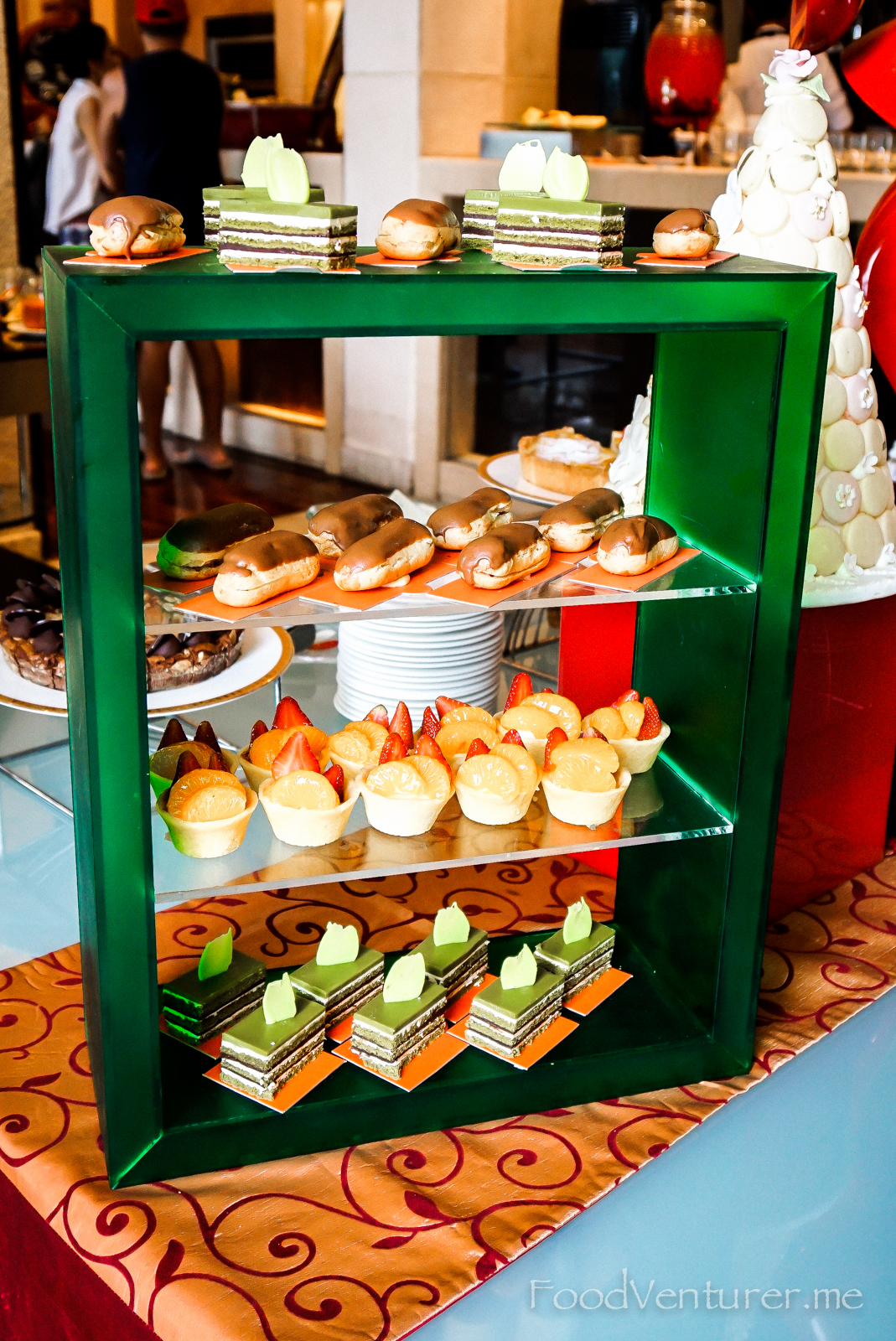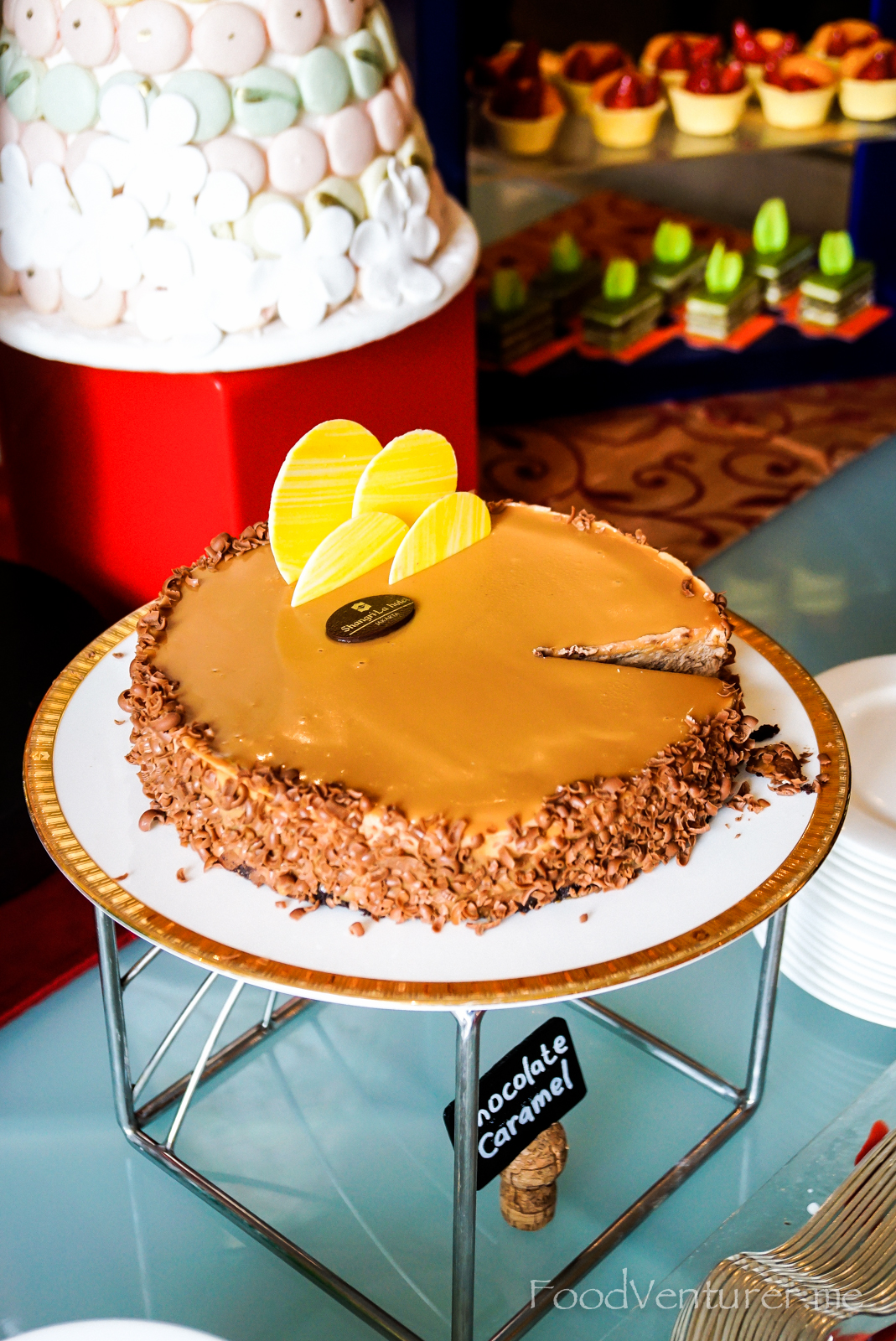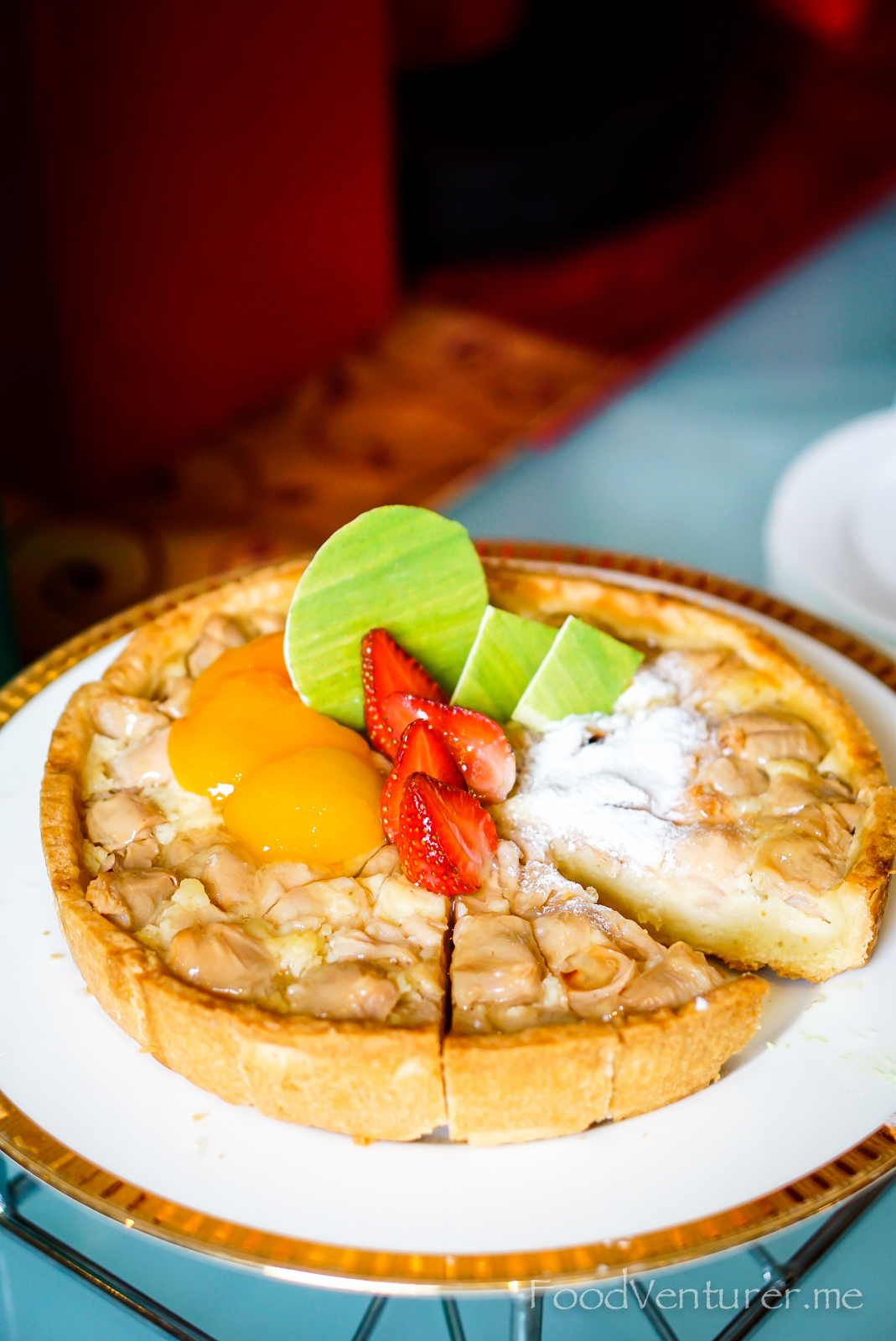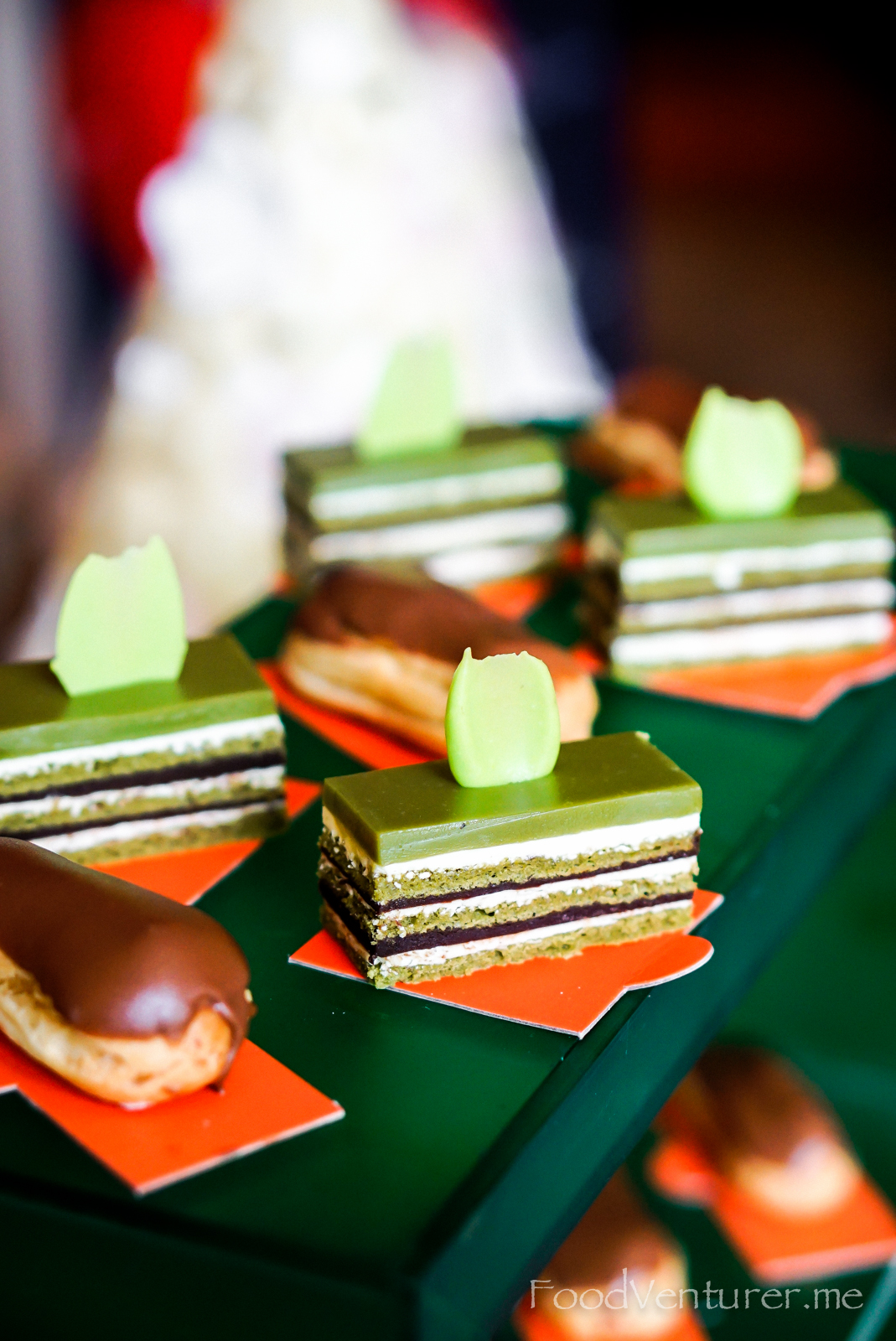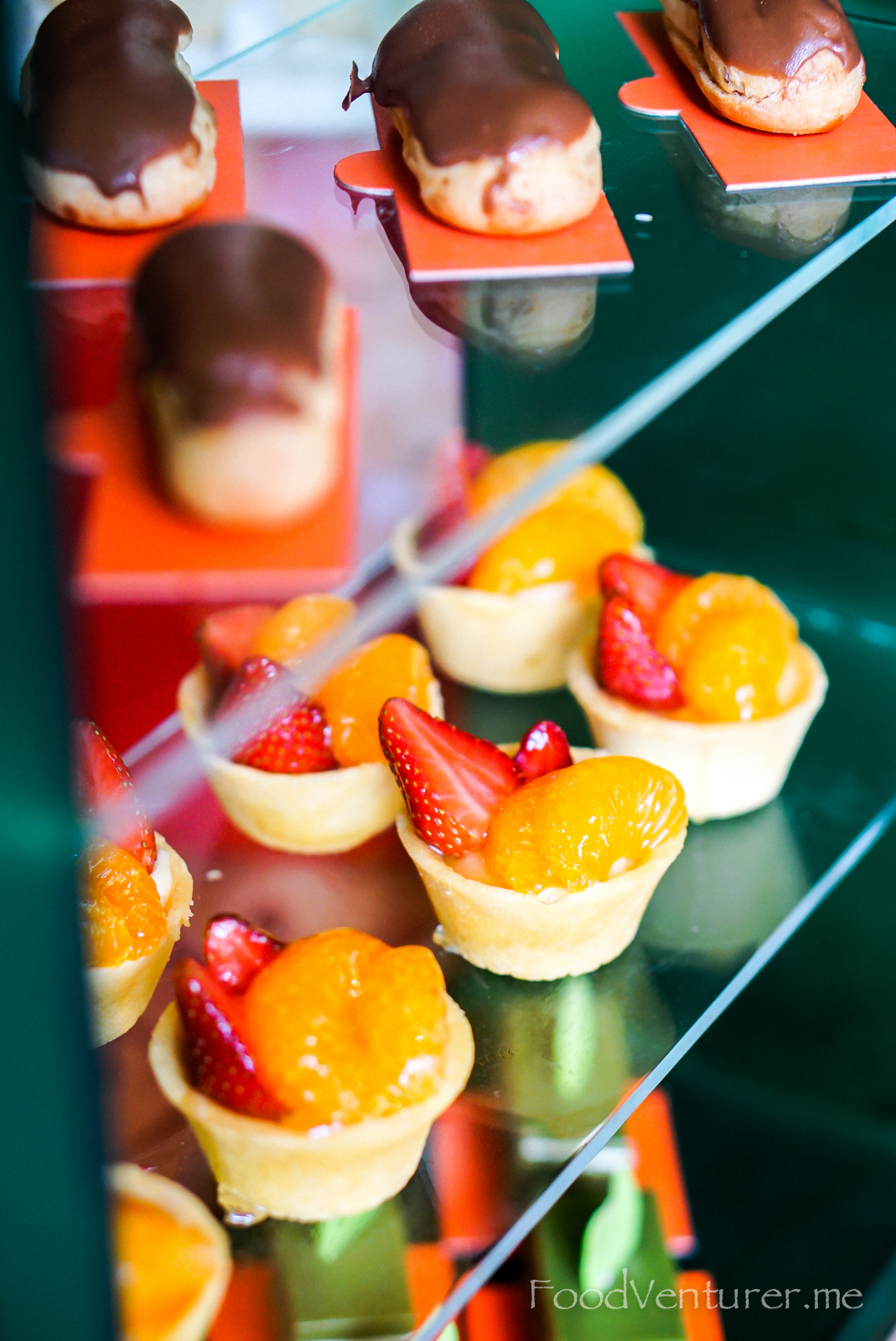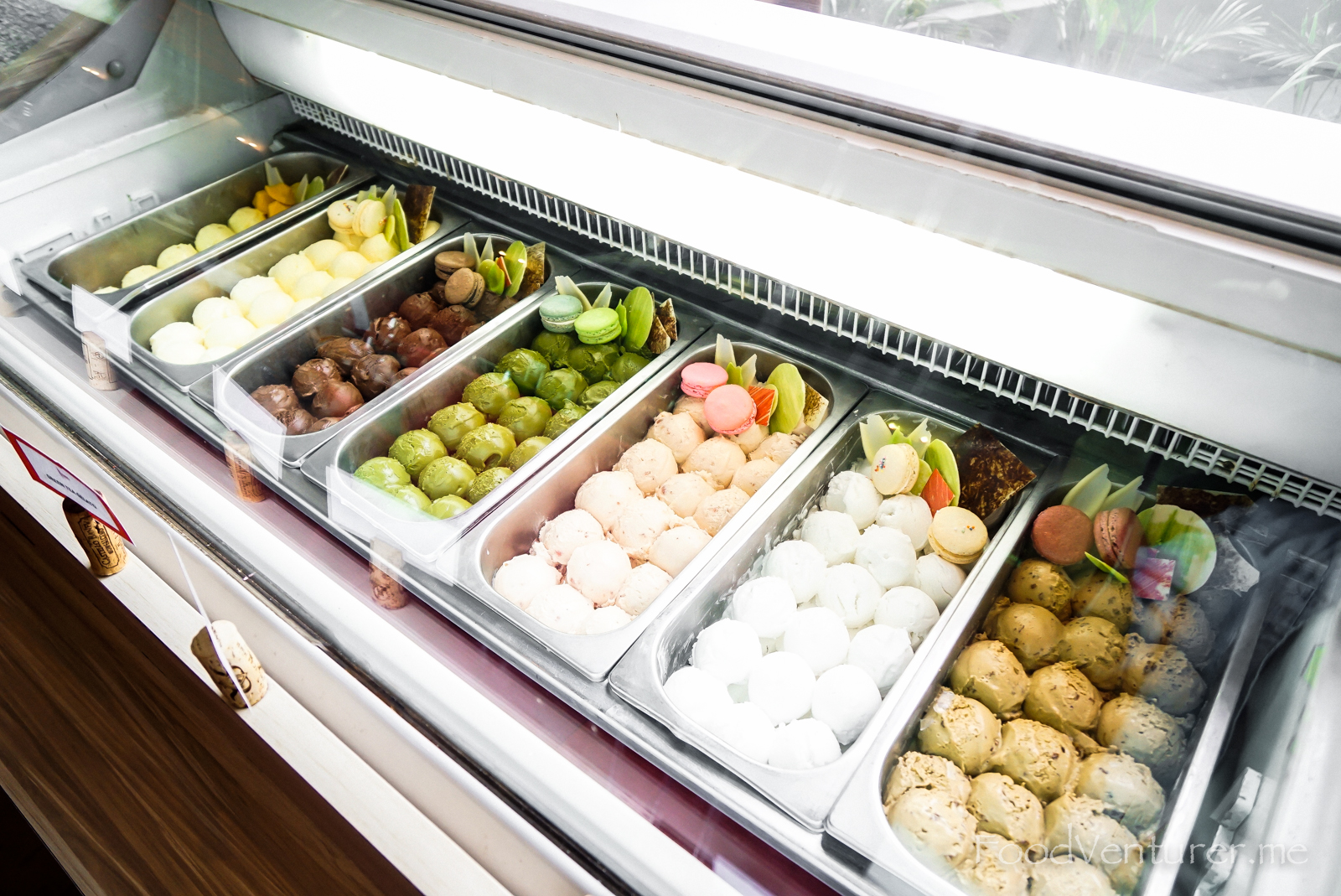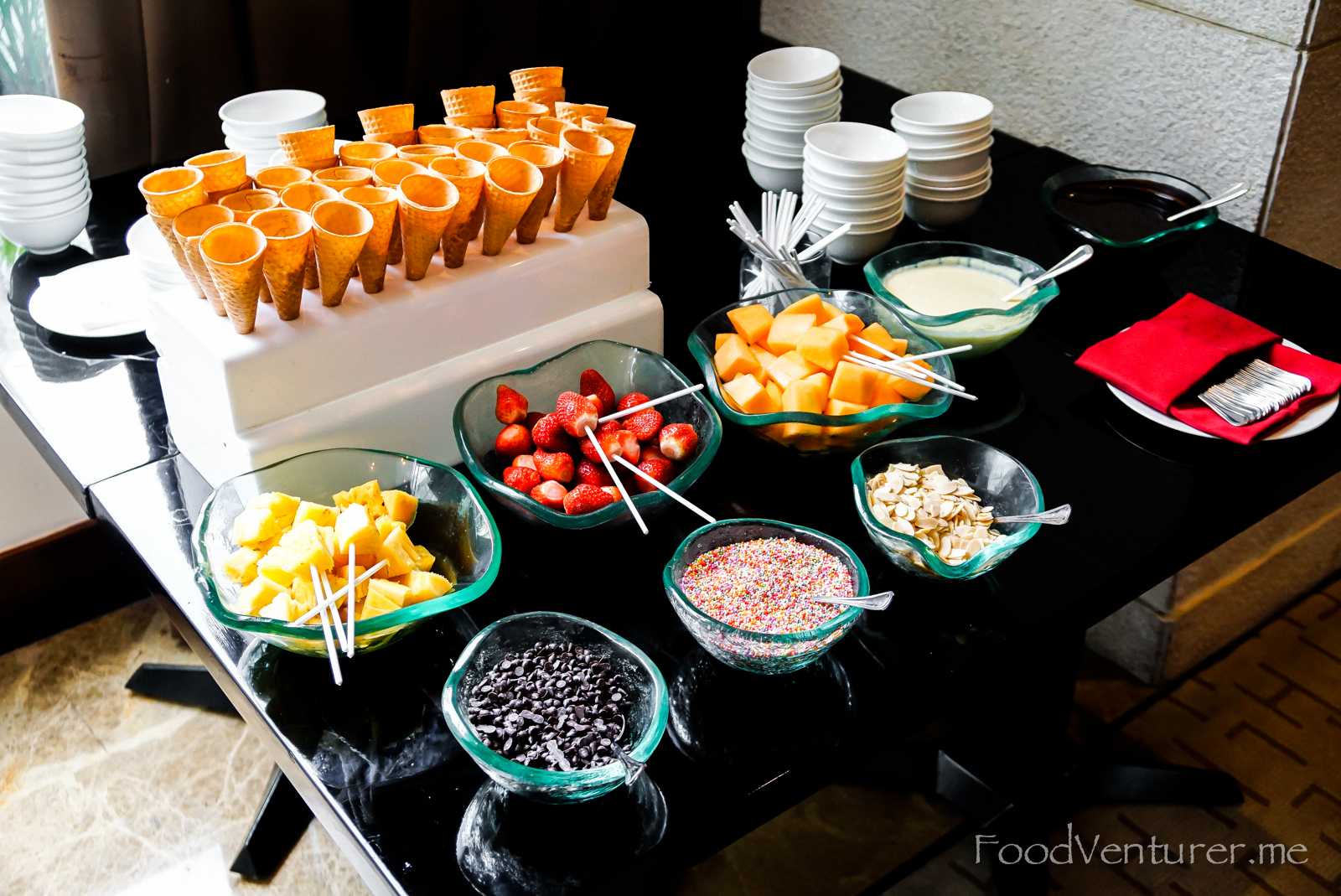 # Drinks
There were choices of juices that we could have, including watermelon, honeydew and fruit mocktails. There were also alcoholic mix such as sangria. Refreshing much?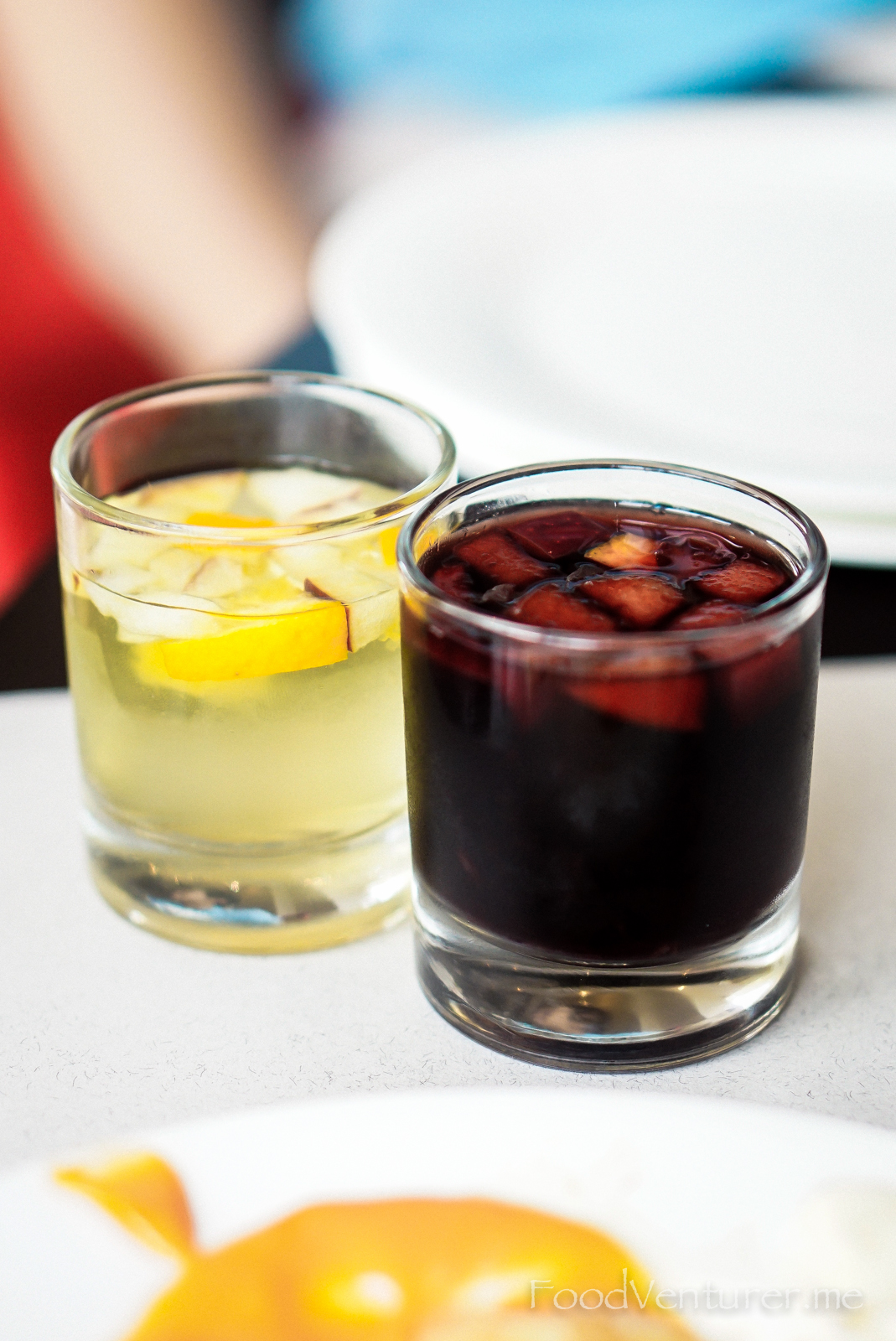 # ALA CARTE
For the Sunday Brunch, you can also order some ala carte menus which will be made by order.
We tried almost everything but we started with Uova Alla Franco, Black Bun with Poached Eggs and Salmon Tar Tar with truffle hollandaise sauce.

We also had these Ala Carte To Continue.
– Spaghetti Polpa Di Granchio E Acciughe
Spaghetti with Crabmeat and Anchovies, served with Fennel sauce and Spicy Bread Crumbs.
This premium pasta was real good, light in nature but rich in flavours. The crabmeat was generous and the texture was balance with the help of spicy bread crumbs.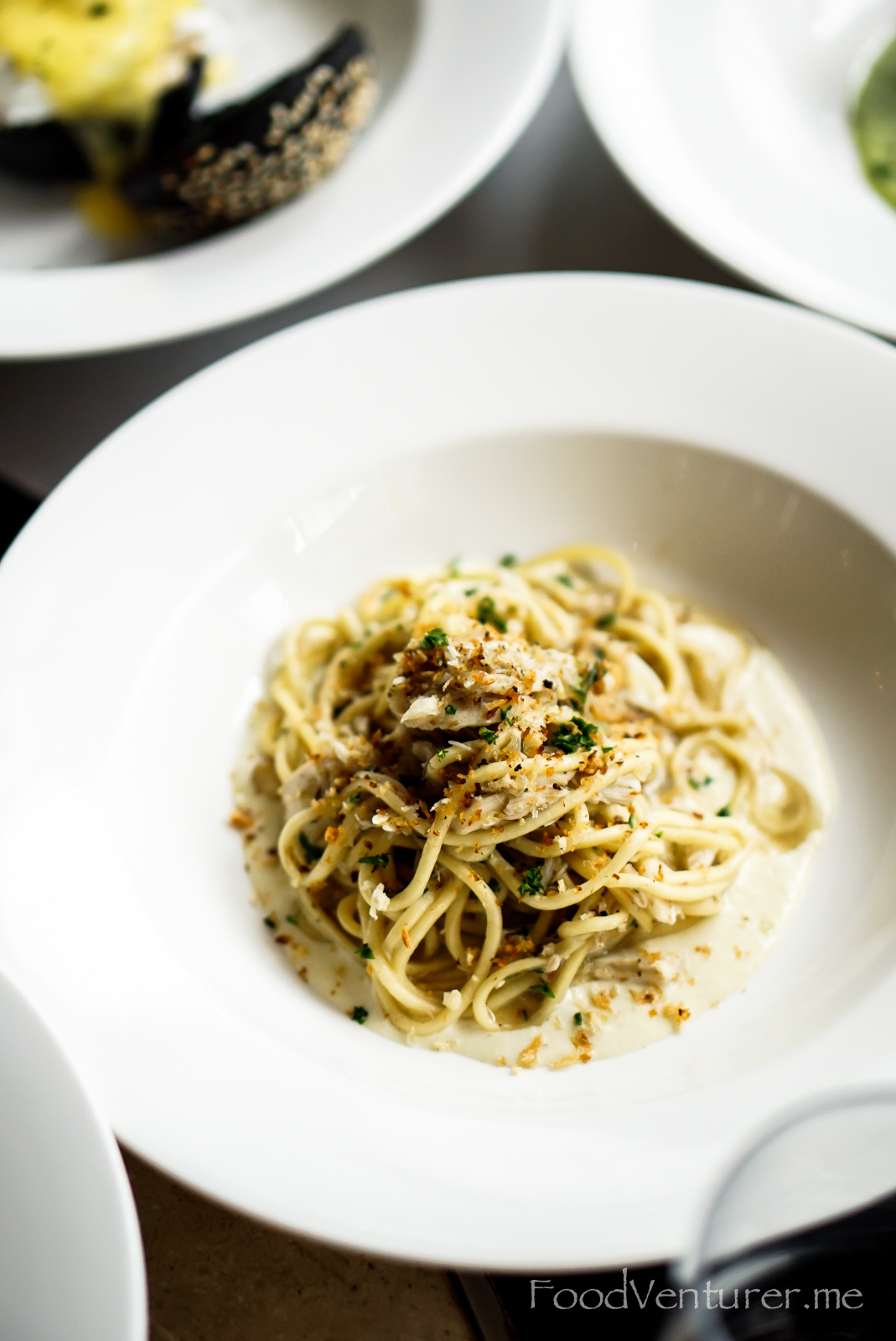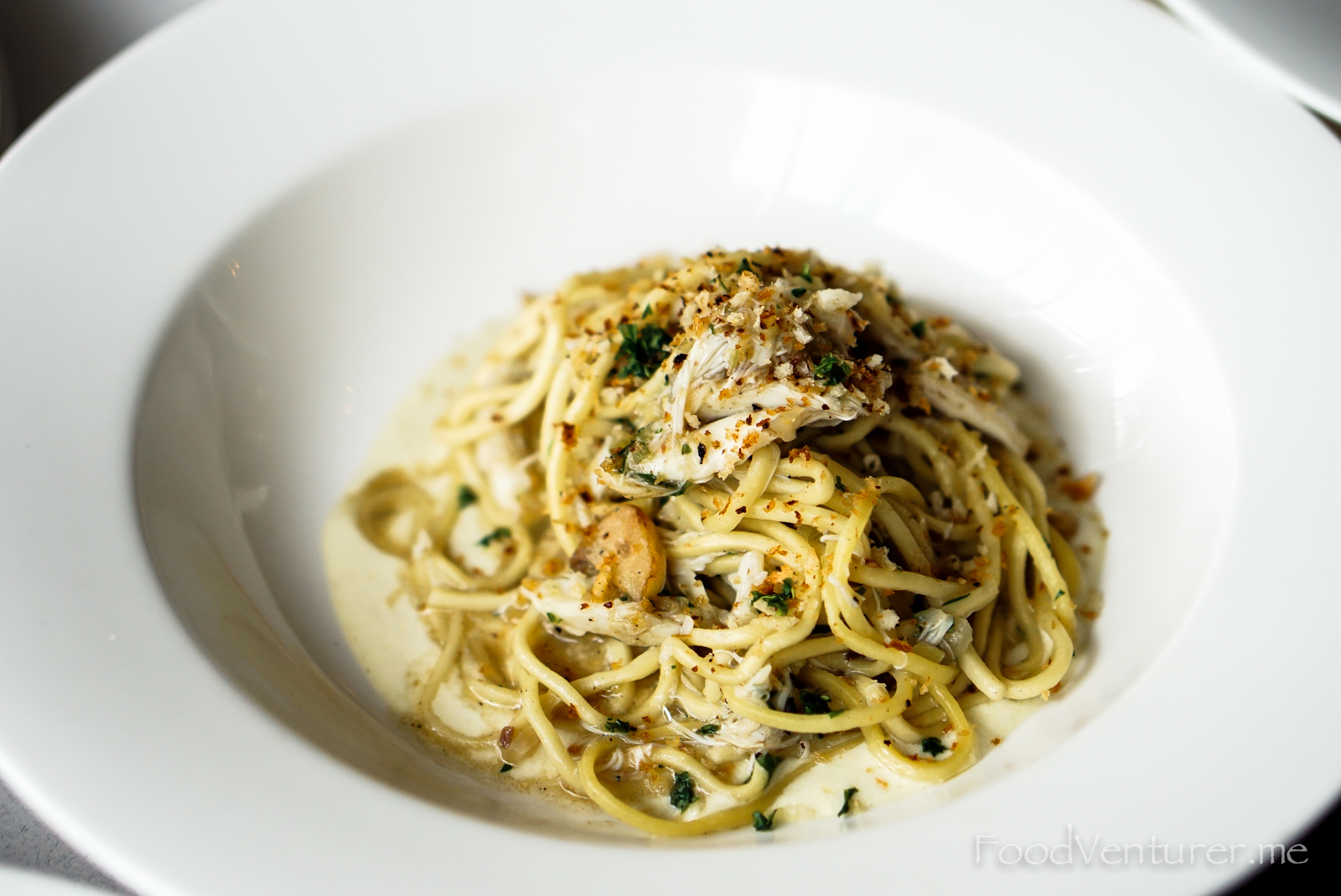 – Filetto Di Manzo
Beef Tenderloin and Foie Gras, served with sautéed Parmesan Spinach and Gorgonzola sauce.
This was the best ala carte here with its pinkish Tenderloin and rich melting gorgonzola sauce. The foie gras added some depth of flavours that enhanced the taste of this sumptuous dish.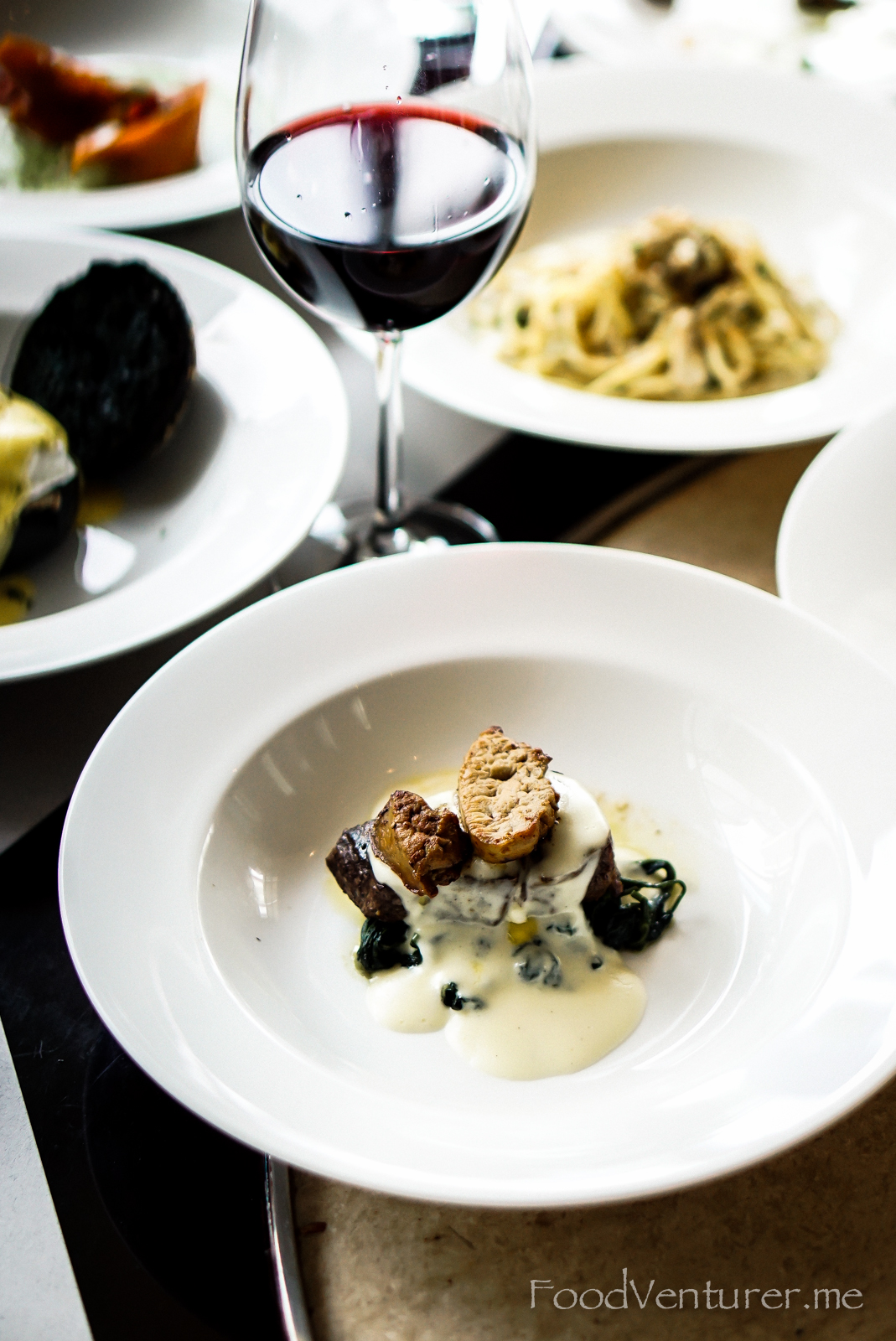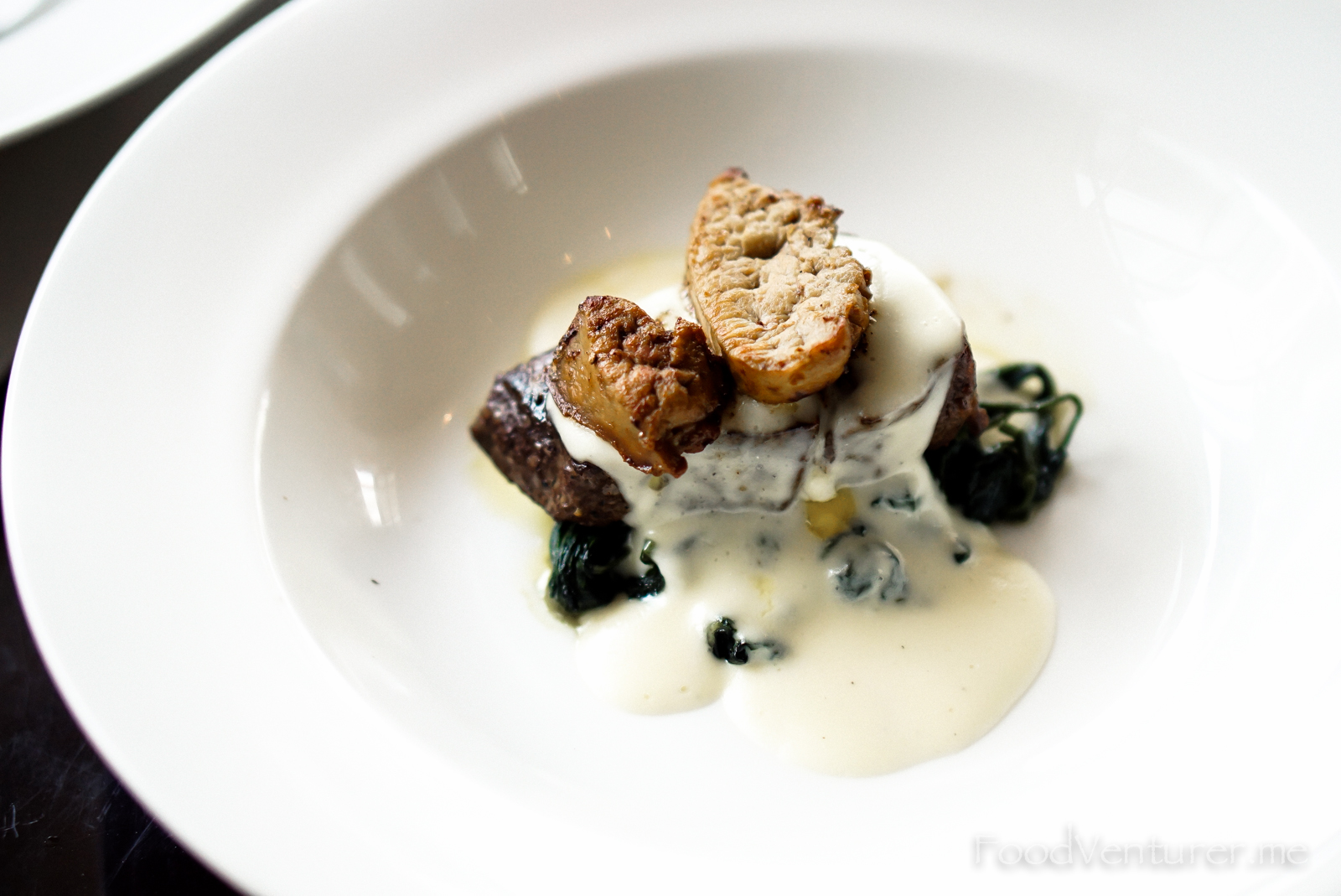 – Agnolotti Di Bufala E Pesto
Homemade Agnolotti filled with Buffalo Mozzarella, served with Basil Pesto sauce.
These petite "dumpling"s were ones to try if you're a cheese lover. The combination of pungent cheese and fragrant basil pesto was spot on. But lemme warn you, not everybody will like this. Be open-minded!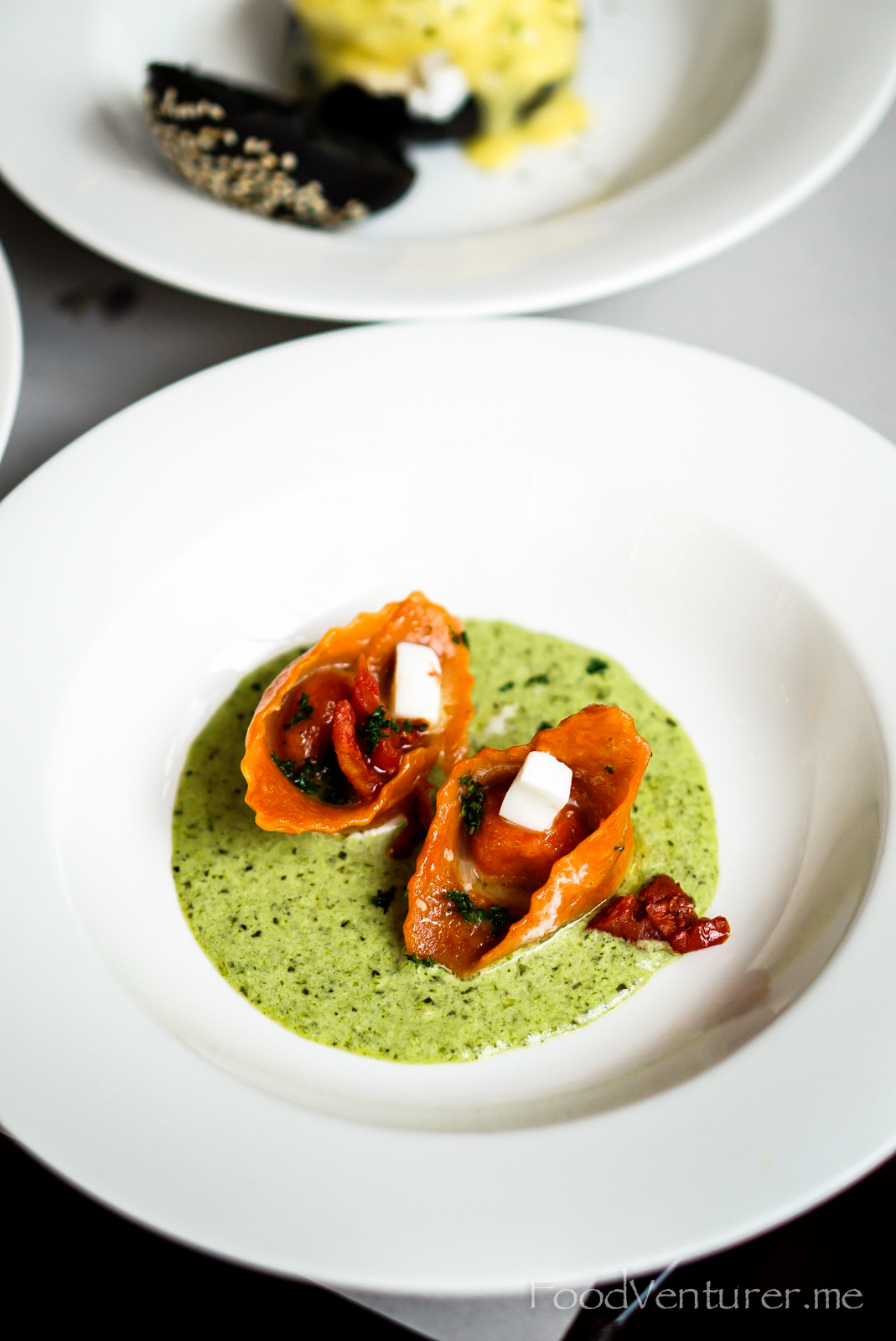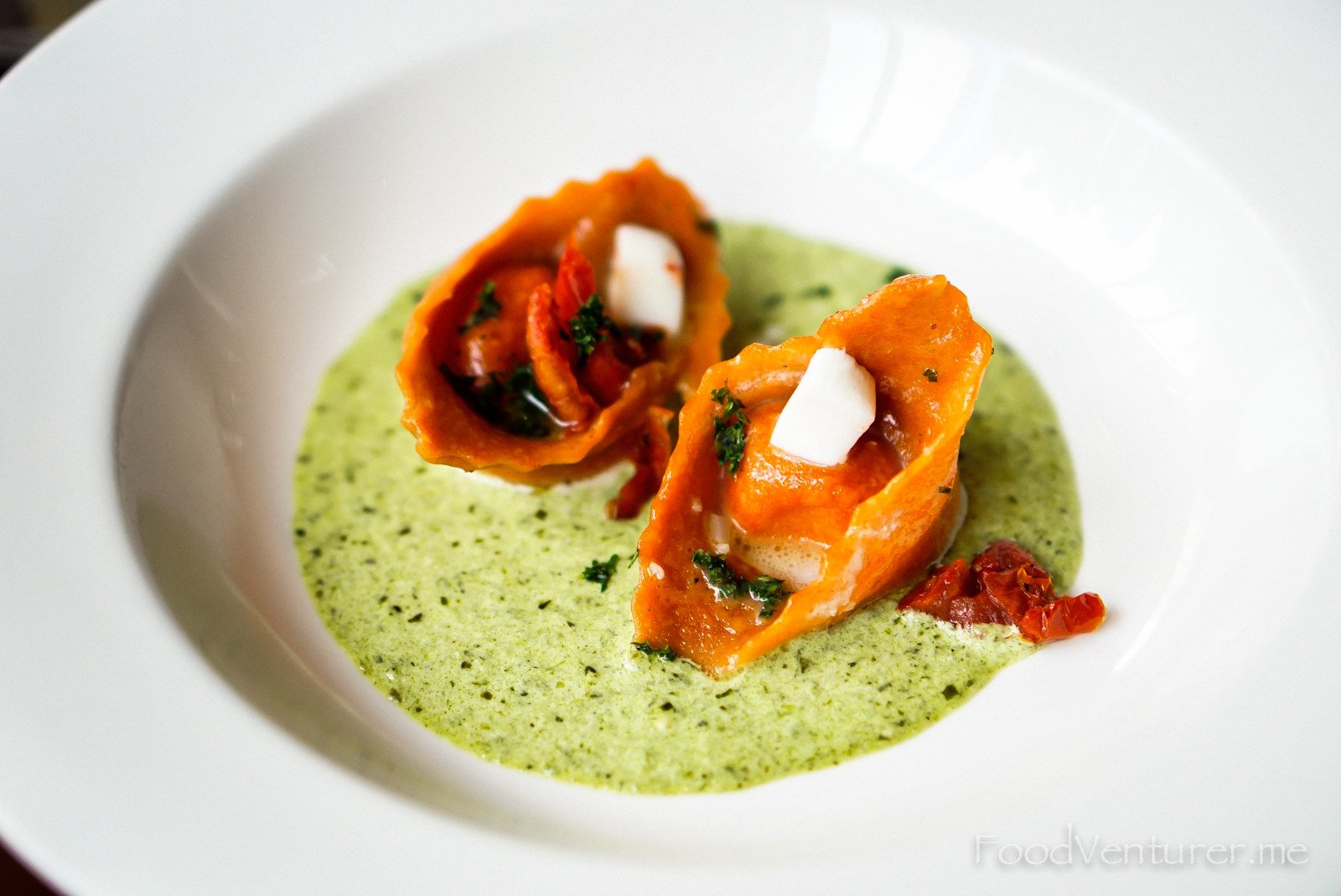 – Filetto Di Cernia
Grouper Fish Fillet in Mediterranean Tomato Sauce, served with sauteed Mixed Vegetable.
The grouper fish fillet bathed in rich sweet and sour tomato sauce was a great change for all those meaty goodness. The grouper was fresh, almost buttery and blended well with the tomato sauce.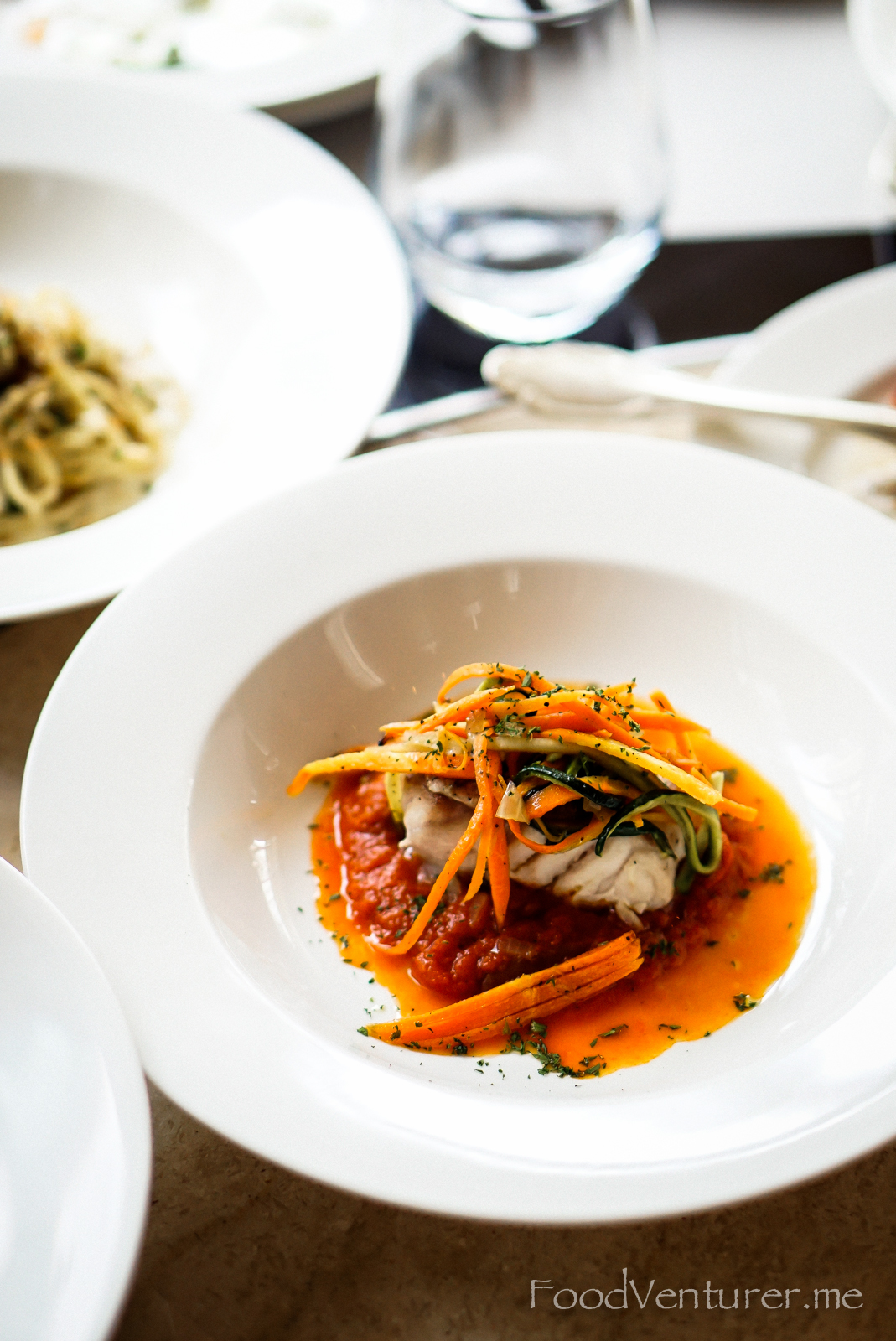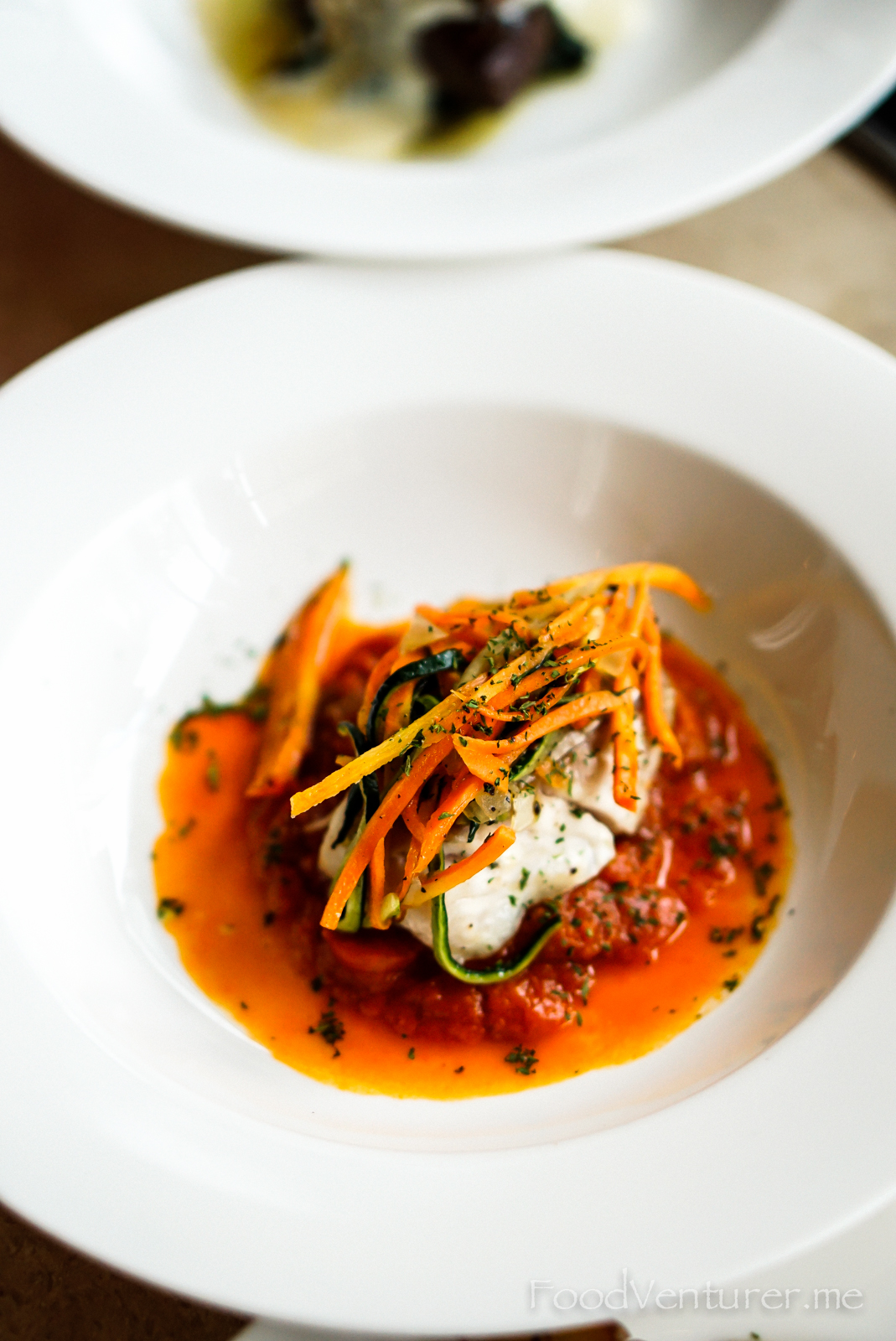 It was raining when our brunch was almost over, and my friends who had the red wine said that it was a perfect time to enjoy the heart-warming red wine. You should have the free-flowing red/white wine too when you're dining here. Just please don't get drunk here! 😉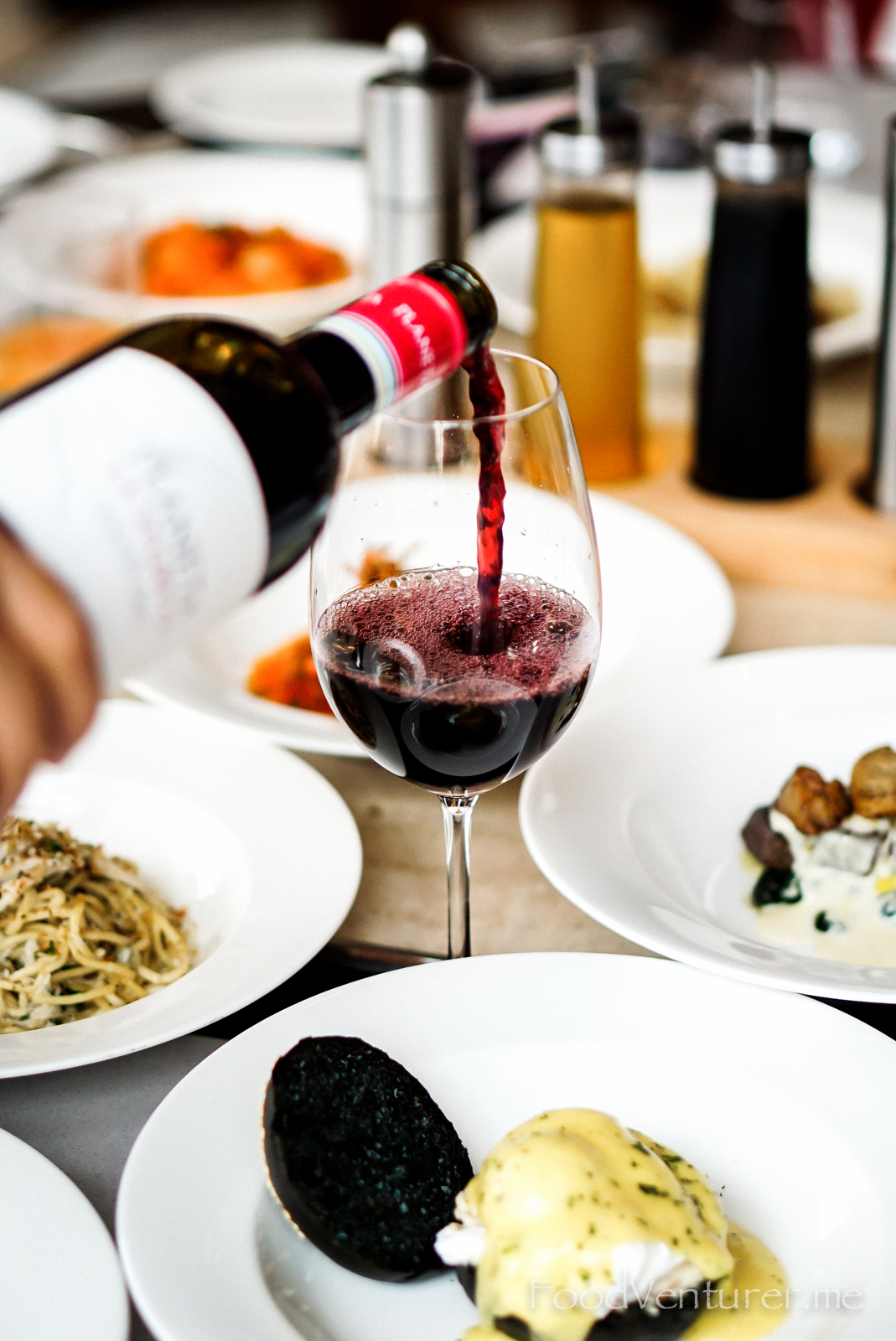 I really enjoy the Sunday Brunch here. All the available buffet selections were pleasing and I had more than I could handle.
You too should come and enjoy the Sunday Brunch here. To ensure your satisfaction, do reserve first by calling or click the link here. http://po.st/rossofvn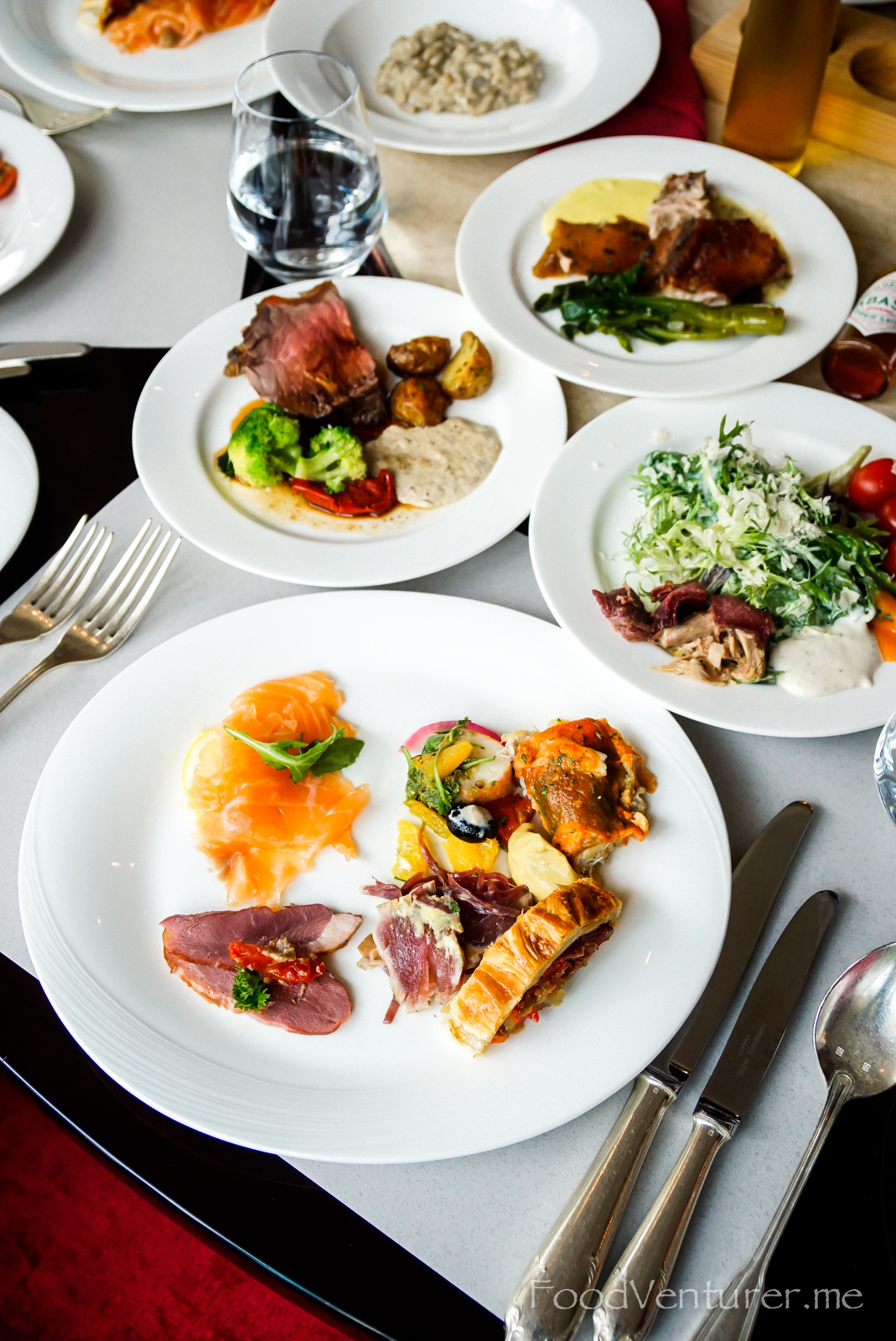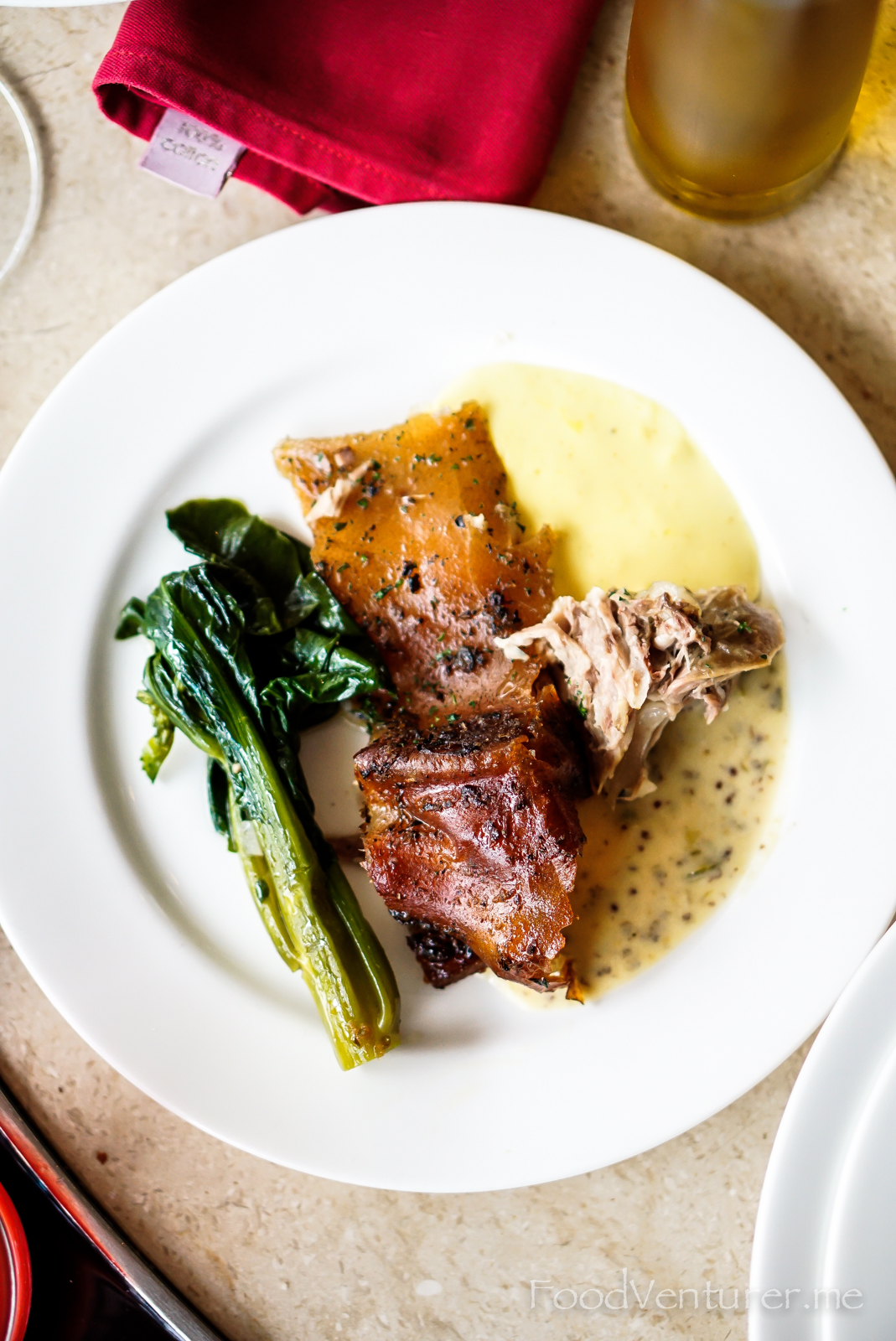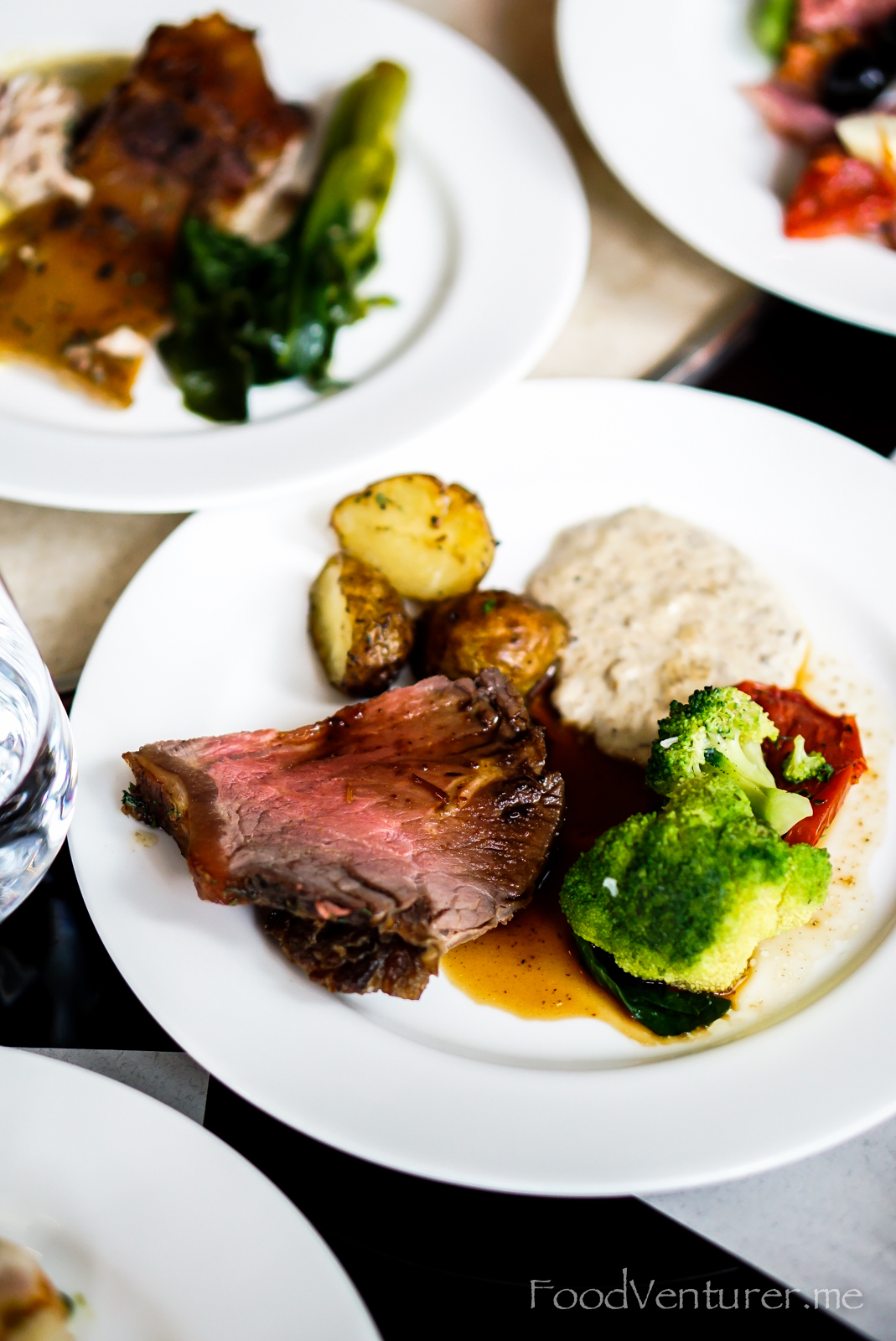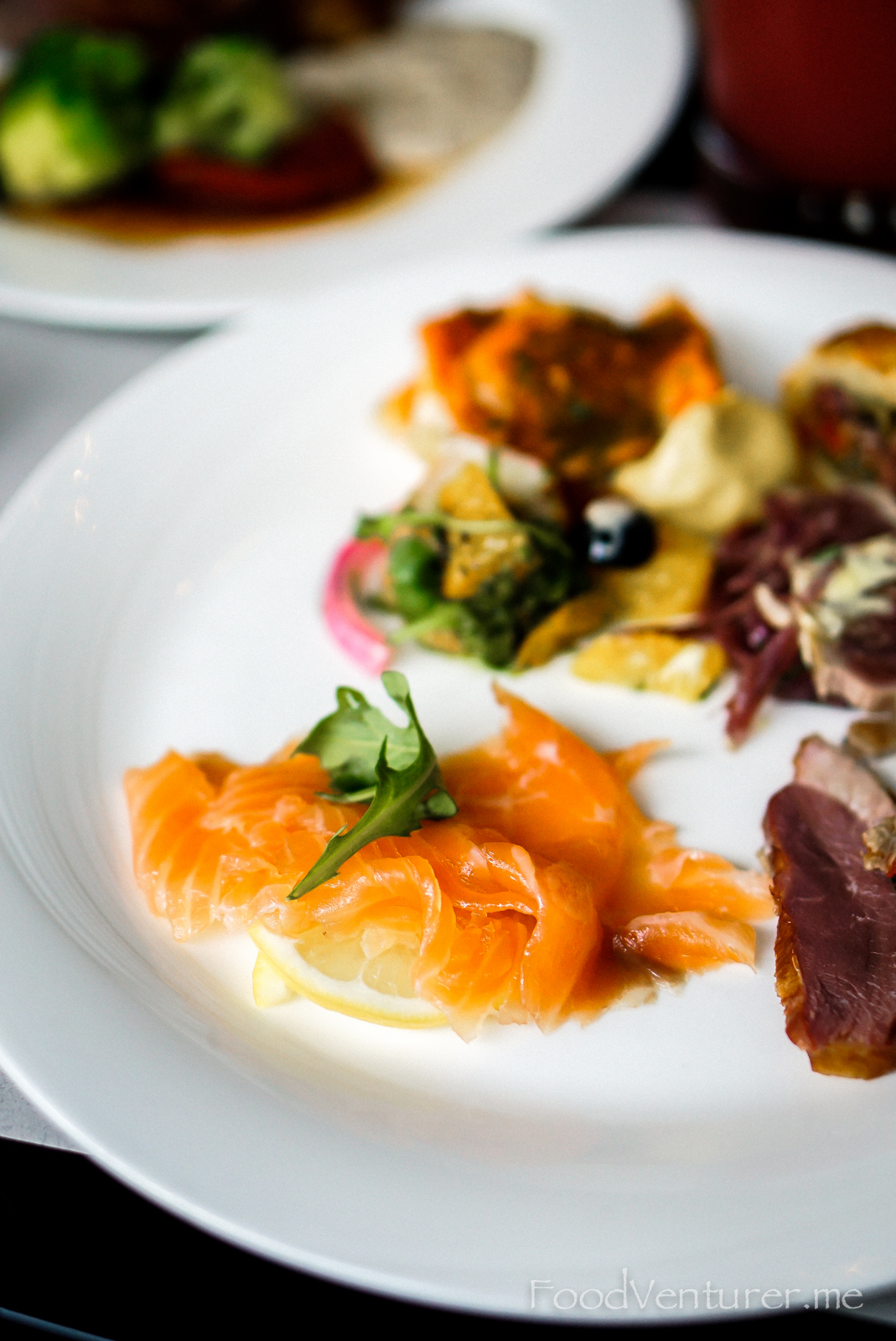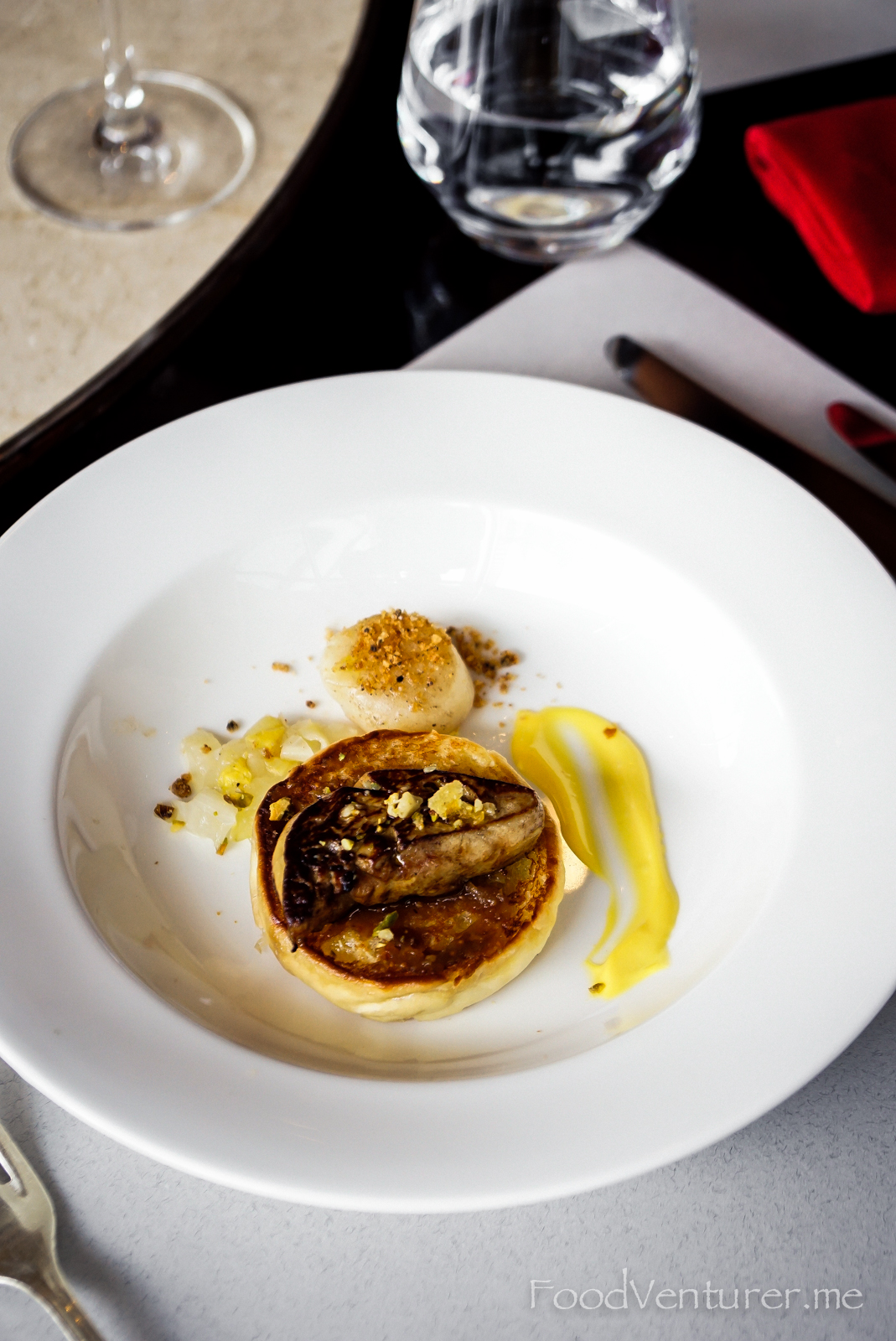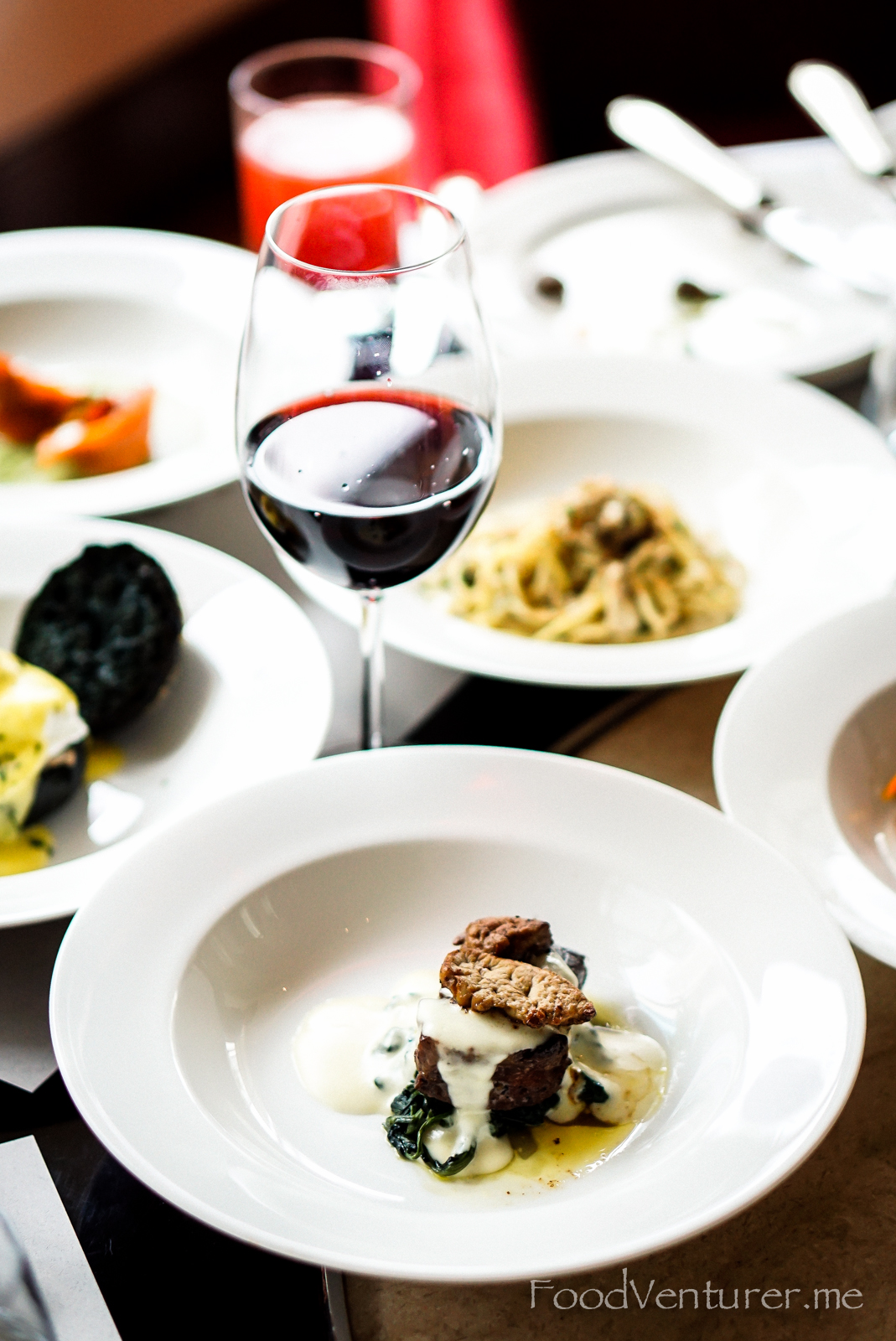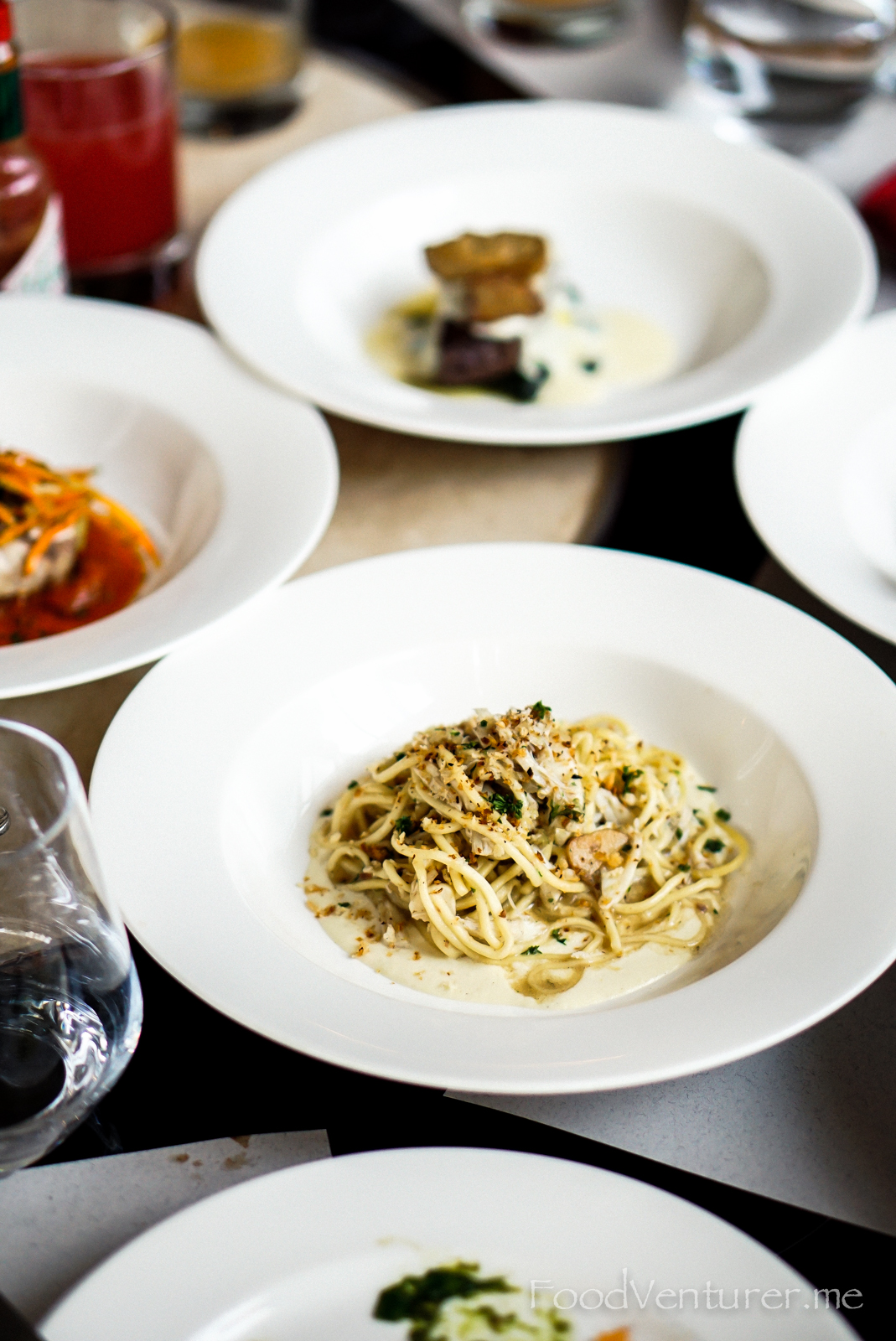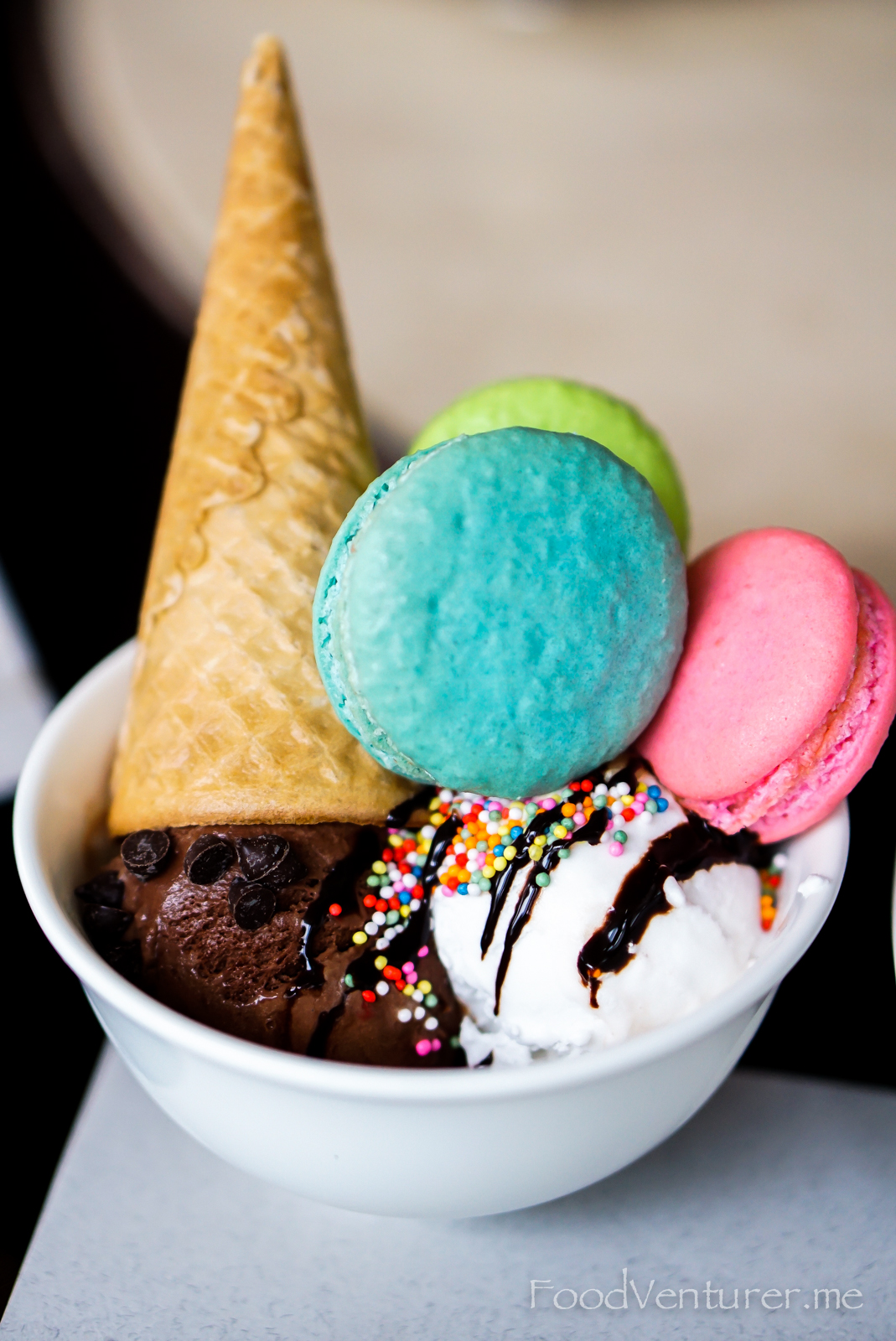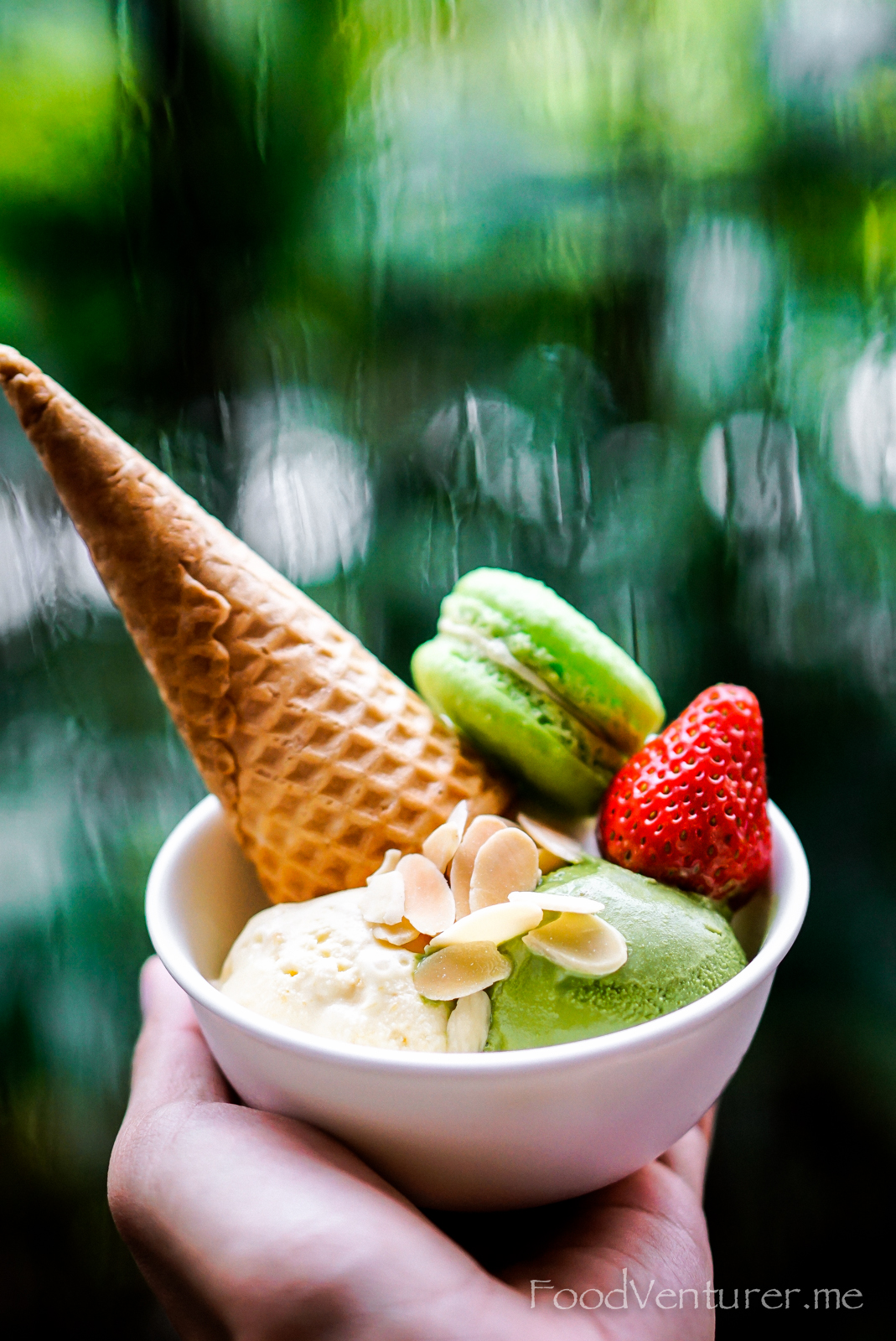 Prices of the Sunday Brunch:
– Sunday Brunch including free-flowing mineral water, soft drinks and juices IDR 490k++
– Sunday Brunch including free-flowing red wine, white wine, beer and Prosecco IDR 878k++
– Sunday Brunch including free-flowing red wine, white wine, beer, Prosecco & Champagne IDR 1378k++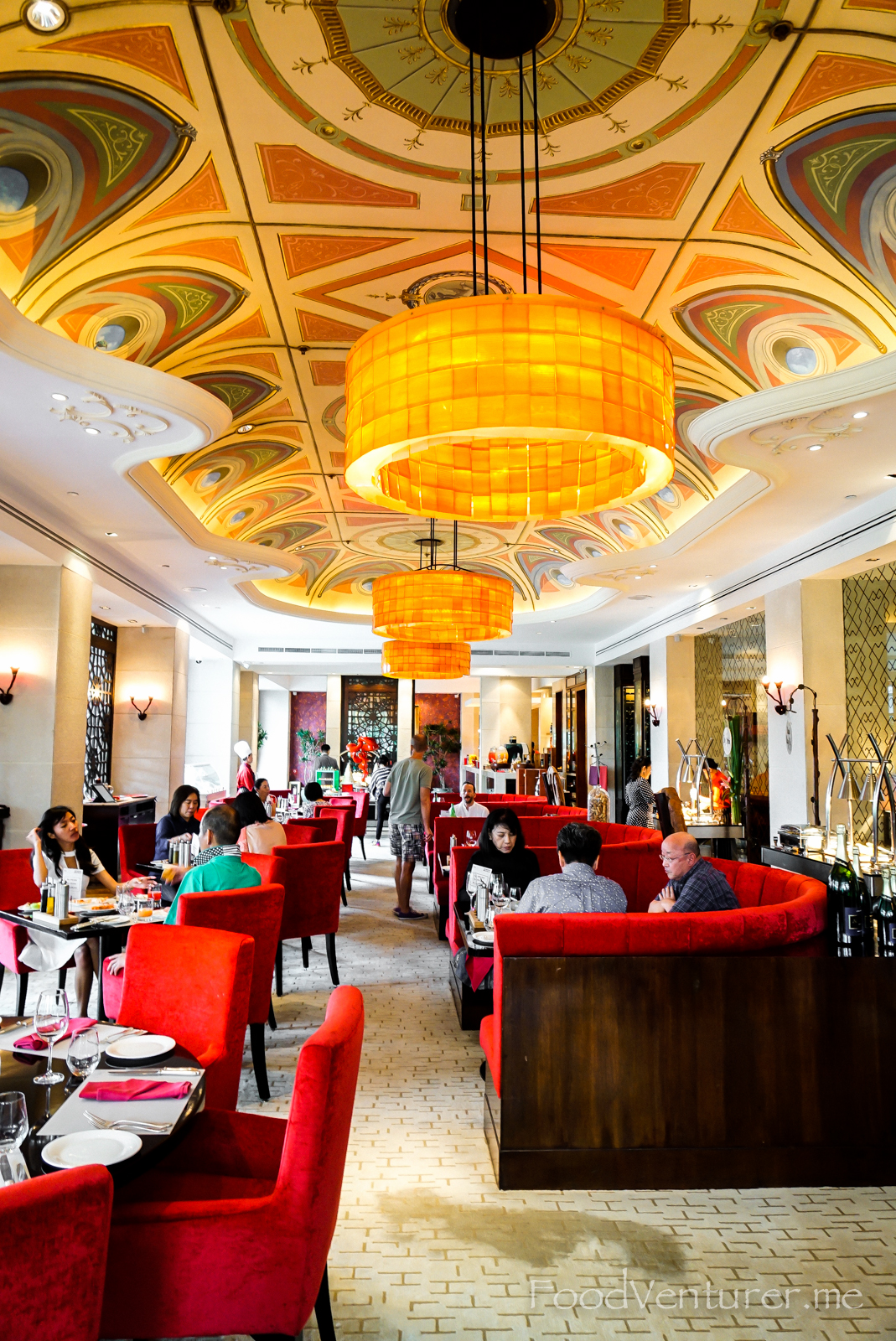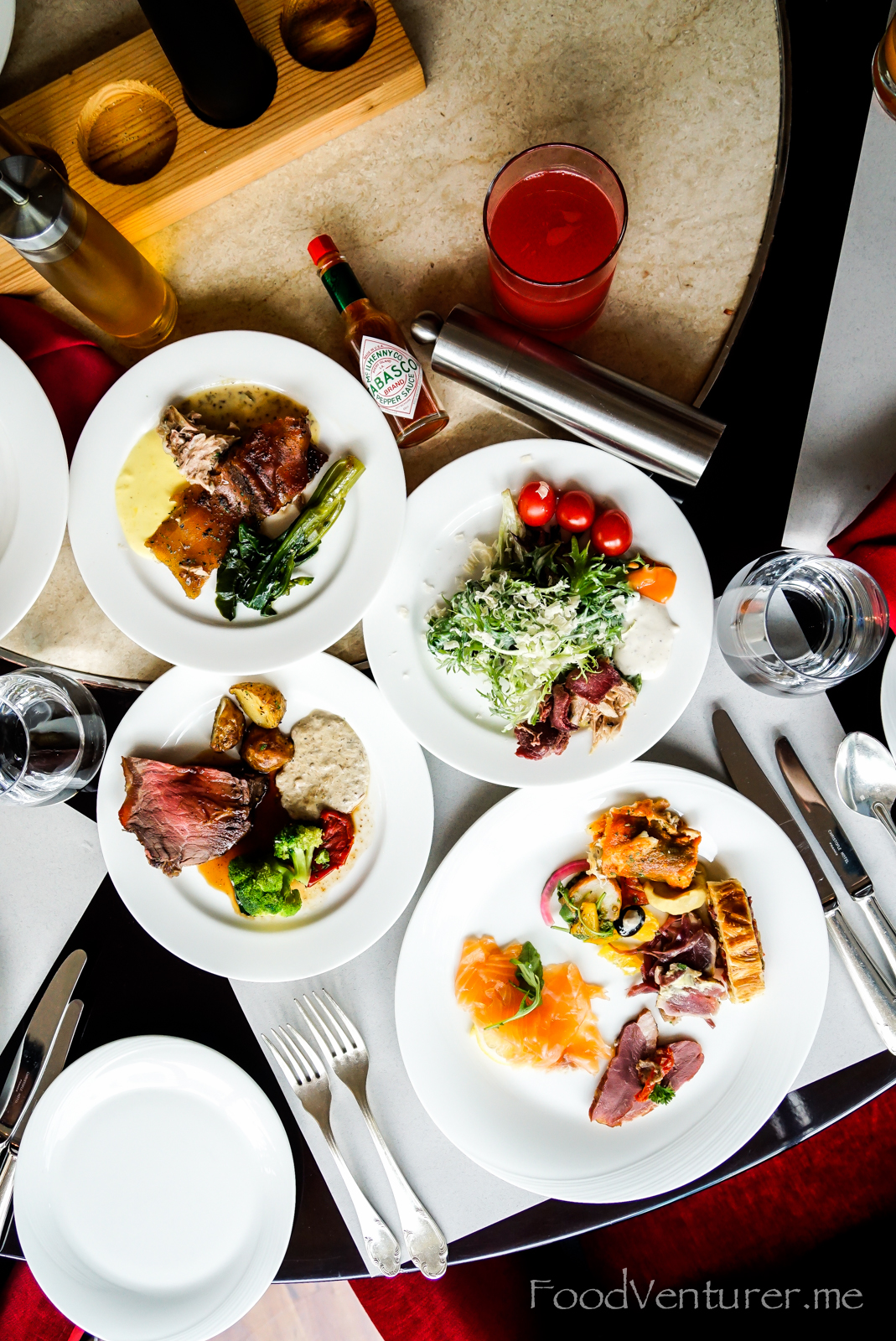 ROSSO | JAKARTA
Shangri-La Hotel Jakarta, Lobby Level
Kota BNI JL. Jend. Sudirman Kav. 1
Jakarta, 10220, Indonesia
Phone: +6221-29399562
Email: fbreservation.slj@shangri-la.com
Website: http://www.shangri-la.com/jakarta/shangrila/dining/restaurants/rosso/
Instagram: @shangrilajkt
Operational Hours:
Restaurant and Lounge
Lunch 11.30am – 2.30pm
Dinner 6.00pm – 10.30pm
Dress Code: Smart Casual
Smoking Policy: Smoking is not permitted in Rosso.