Happy New Year 2018, fellow foodventurers!
First post after a few months of no updates and I'm sorry for that! Been quite busy but it's still no excuse for that. 😉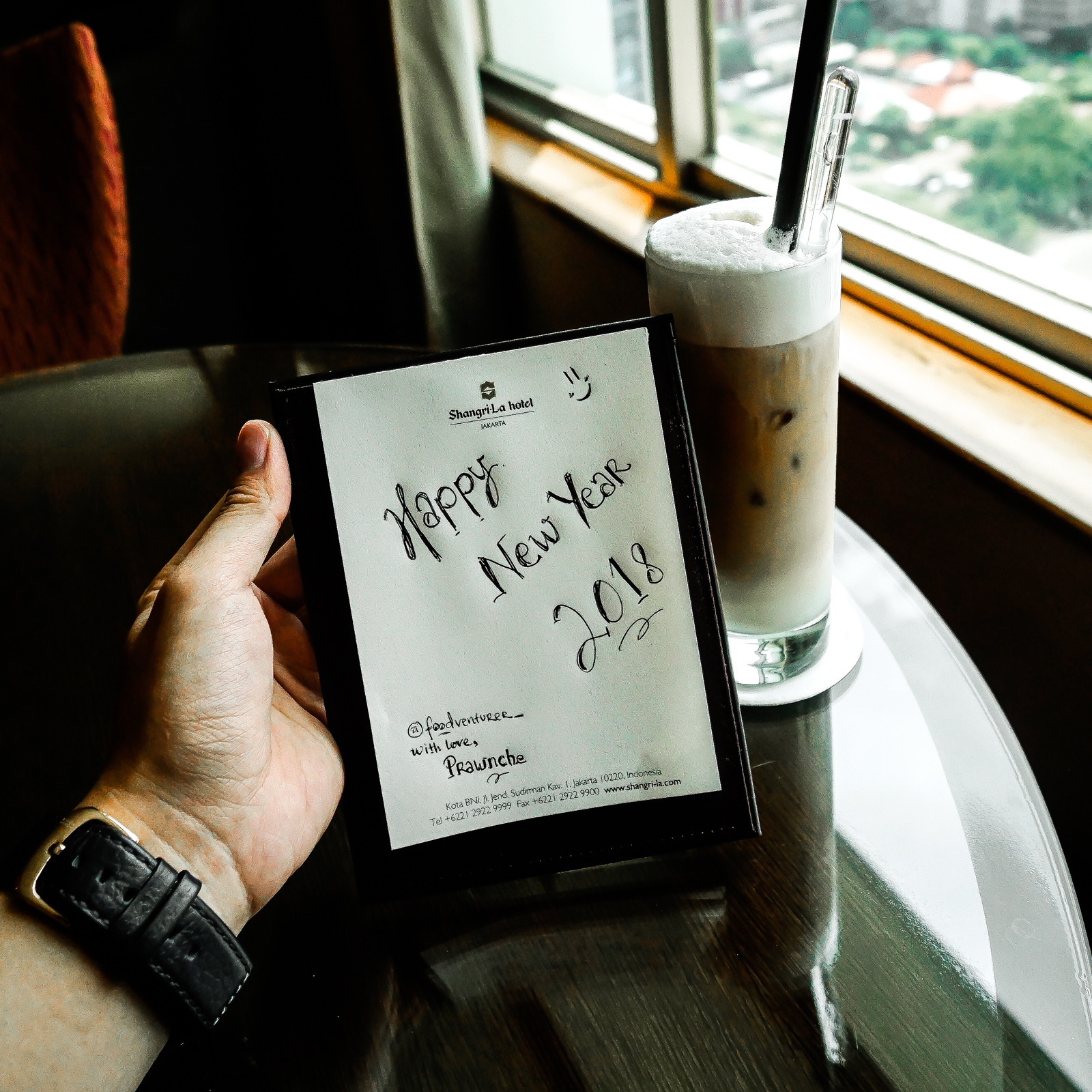 Anyway, how were your Christmas and NY holidays?
I was in Jakarta all the time, and too bad I couldn't travel around, but I'm grateful nonetheless.
I had real fun too in Jakarta, especially during my 2-night-staycation at Shangri-La Hotel Jakarta. Last year, I had a staycation there too, exactly the same time, but this time, I booked the Horizon Club Room which was *spoiler ahead* DIVINE! The overall experience was a massive satisfaction and I couldn't really complain.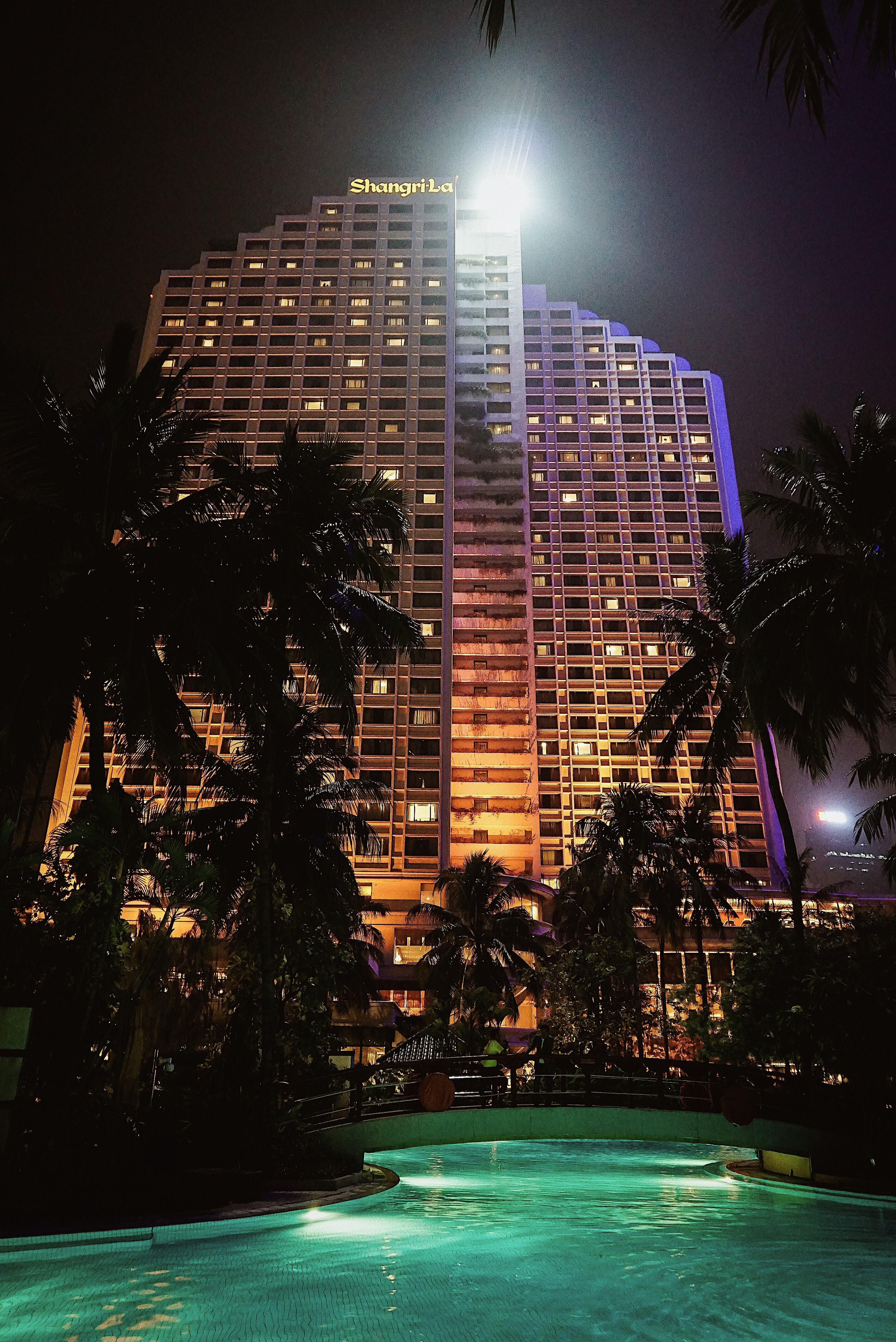 Why did I choose to stay at Shangri-La Hotel Jakarta out of other 5-star hotels in Jakarta?
Simple, I went to make my research about the choices of hotels to stay before deciding to pick Shangri-La Hotel. I always factored the facilities of the hotels, the room design and also the price! I've been to a couple of other 5-star-hotels and with my time-consuming (lol) considerations to those 3 main factors, I had confidence in Shangri-La Hotel Jakarta that was quite a guarantee for my own happy staycation.
What facilities does Shangri-La Hotel Jakarta have?
I will not quote the information from Shangri-La Hotel's website because that would be lazy. Instead, I'm going to share the facilities that I deem important for me based on my experience.
– The Lagoon Pool is definitely the main attraction here, with lush jungle environment here. The pool is huge, with enough sunlight to shower us and as a bonus, their Pool Bar provides fun food and drinks!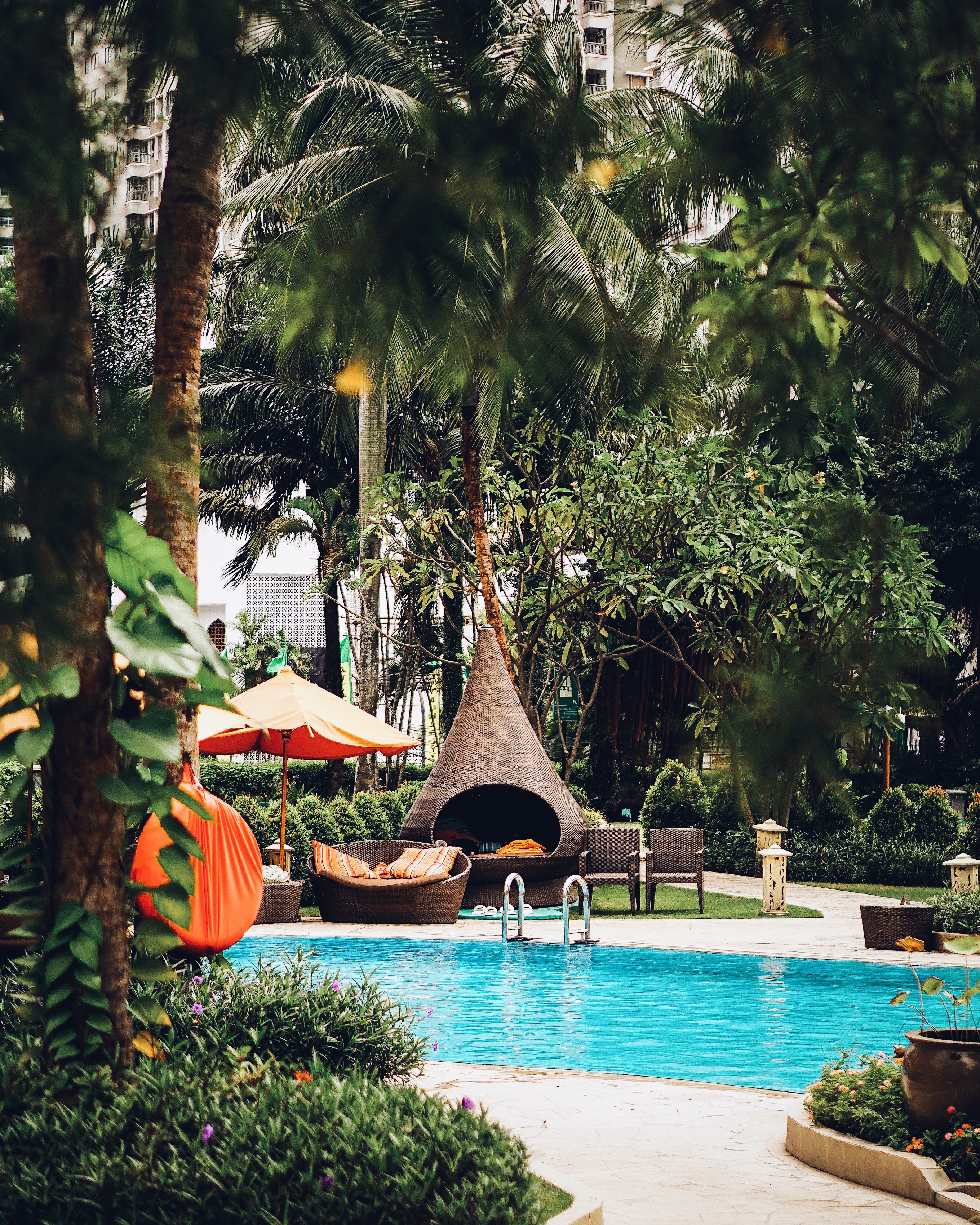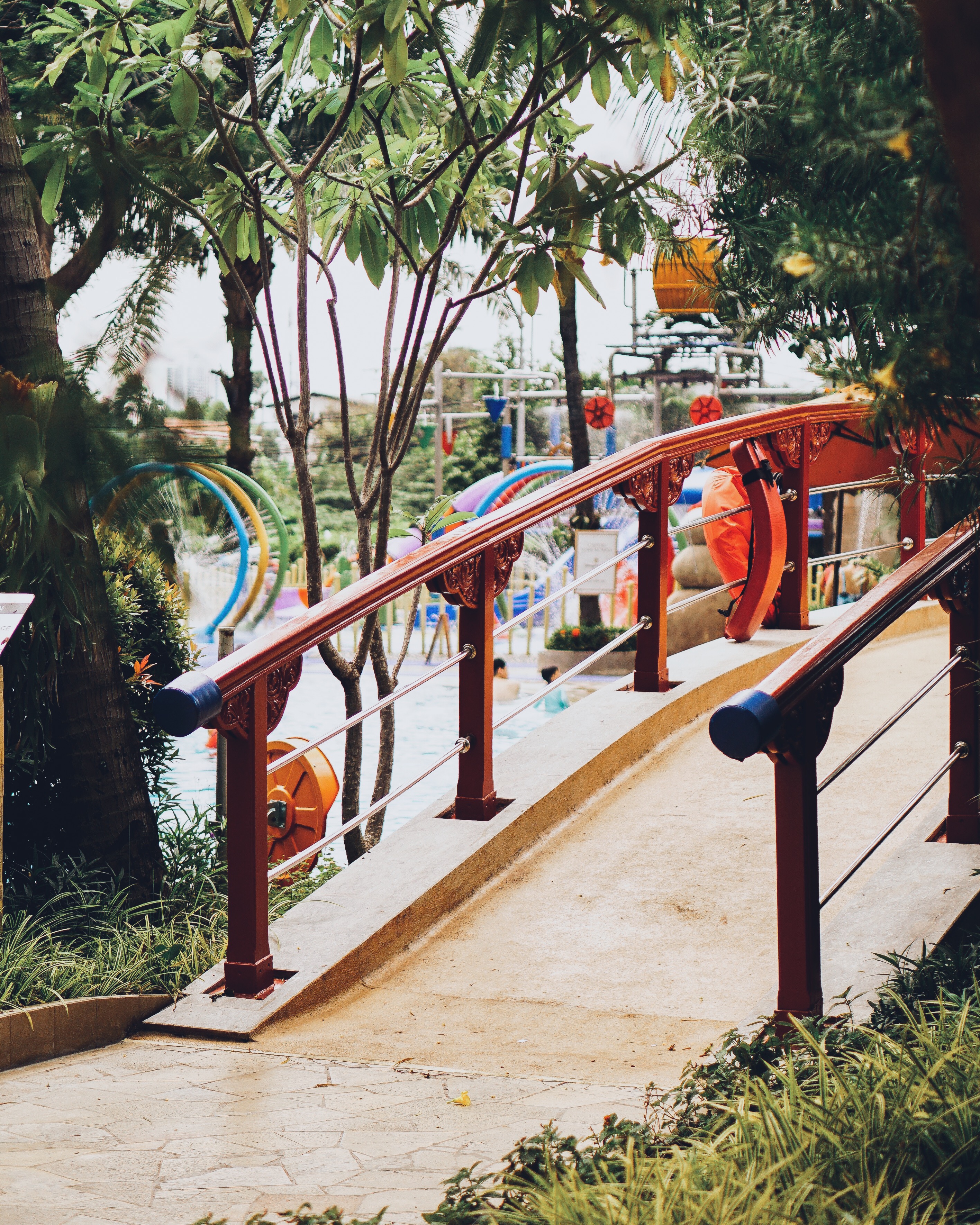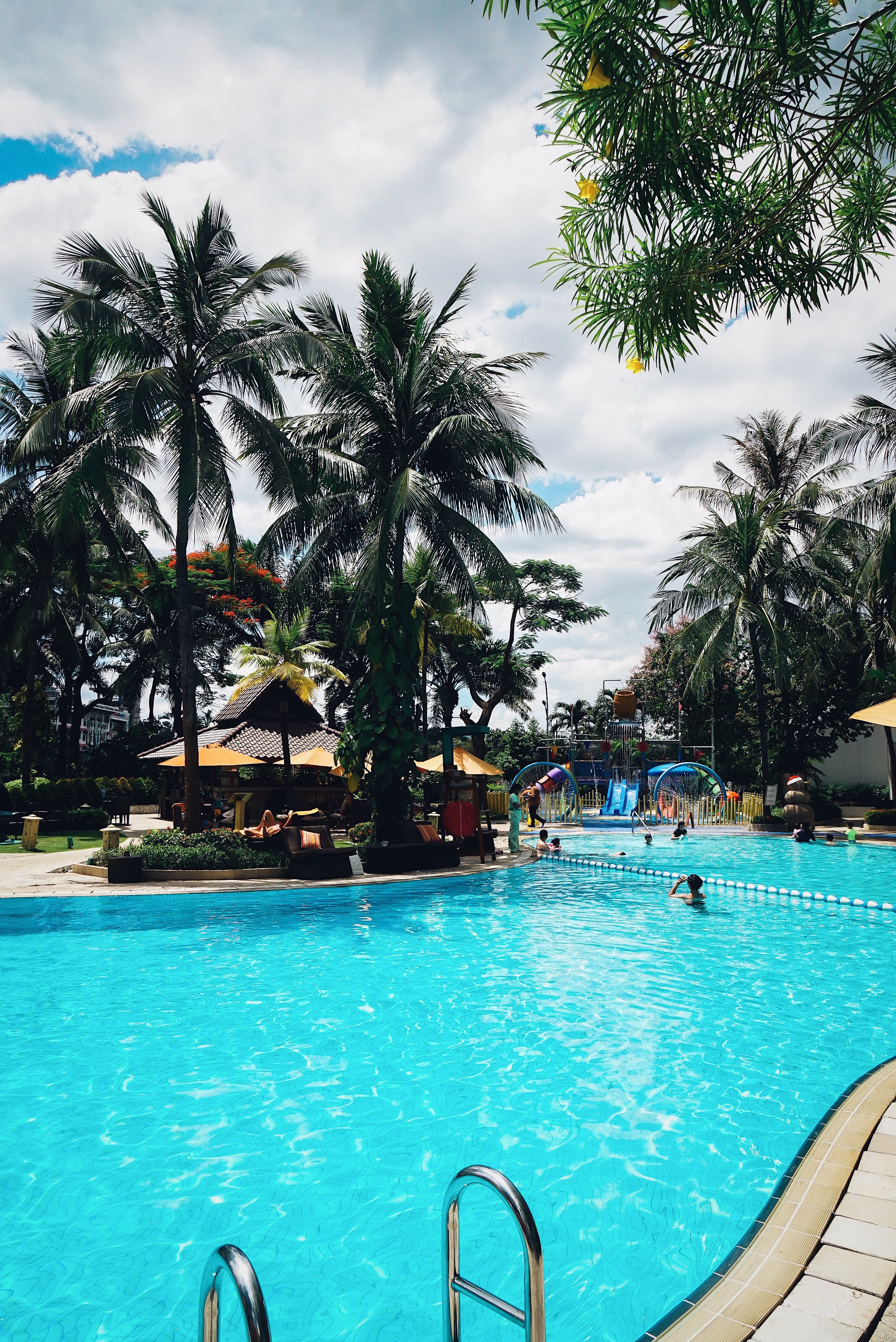 – It's important to note that they also have a great Aqua Playground that certainly attracts children! Heck if I didn't remember my own age, I would definitely have been there and had plenty of fun too.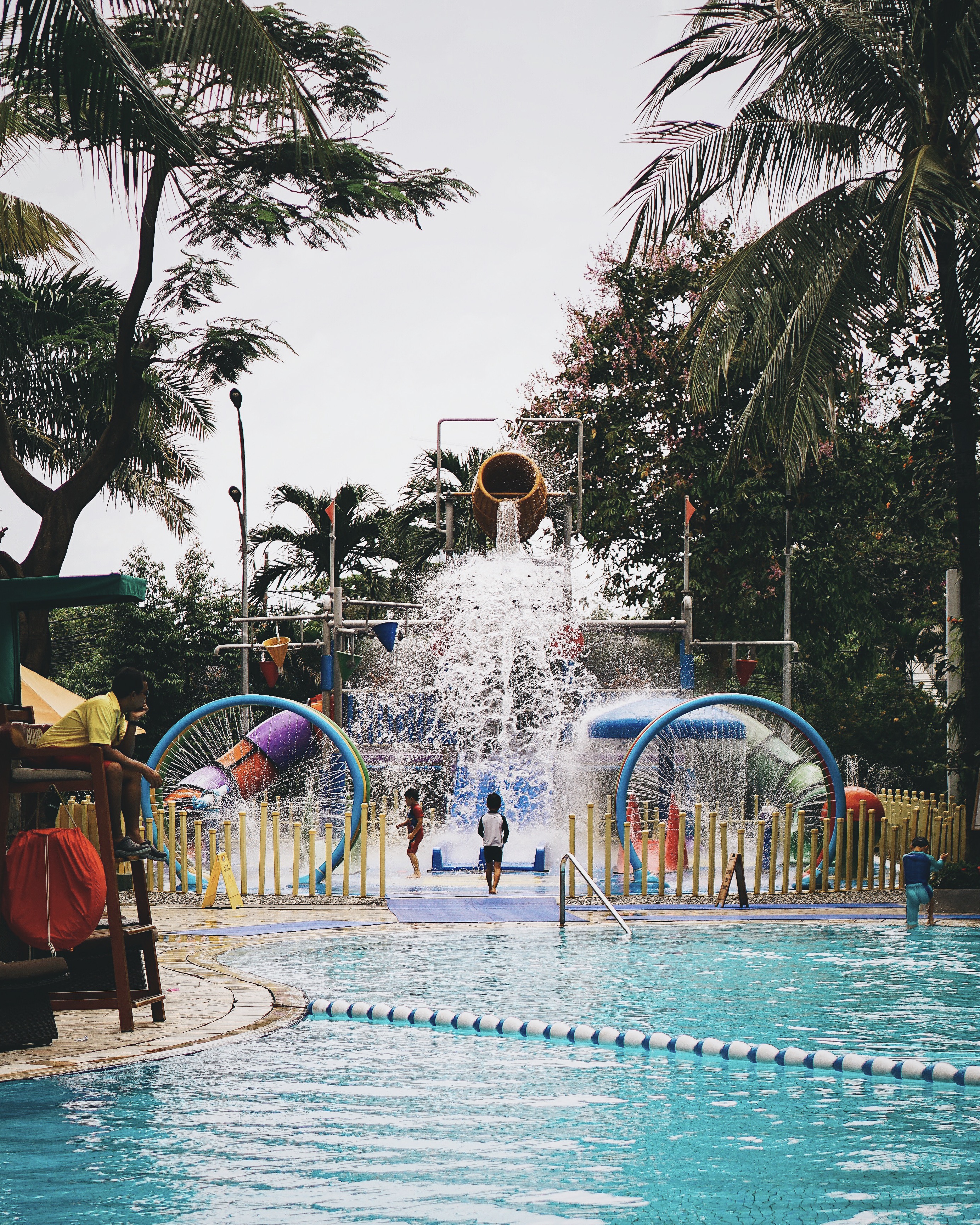 – Another facility for children (Sunday only) is their pony riding and other kid activities that are provided to keep your kids busy while learning and having fun!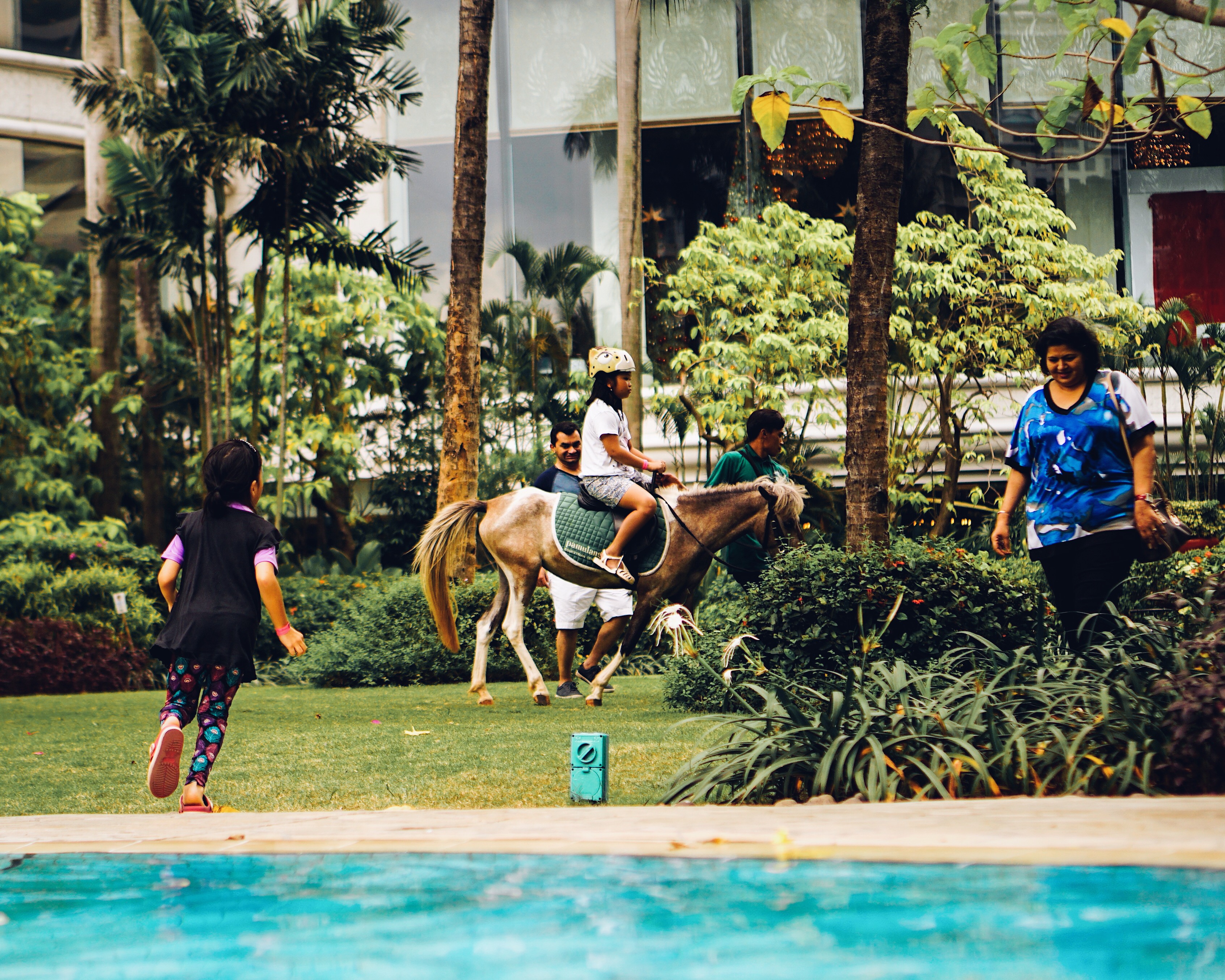 – Health Club including Fitness Centre with great equipments and view, steam, sauna and hot & cold Jacuzzis. If you wish to have some spa treatments, they have some range to offer too from foot massage to other choices of relaxation.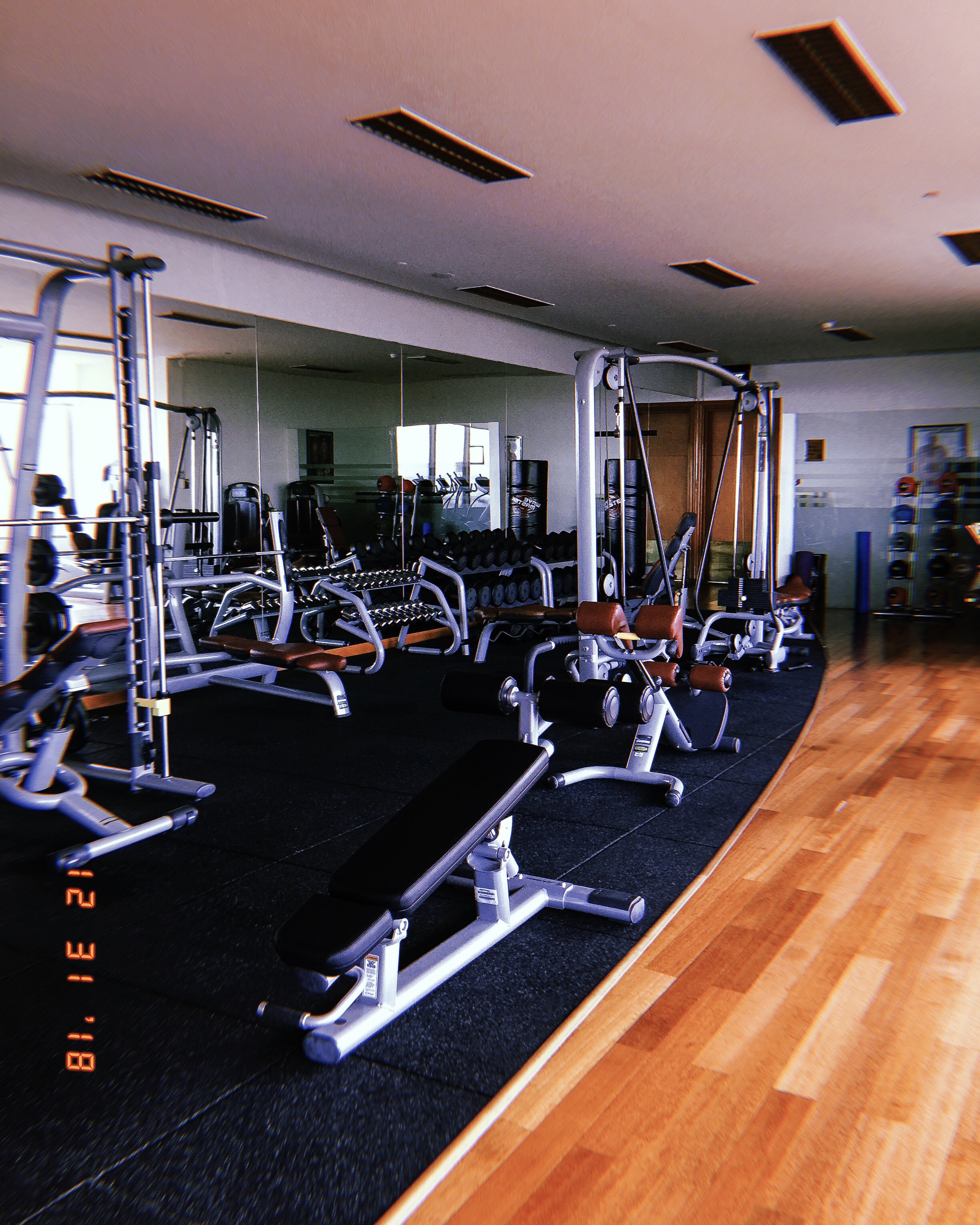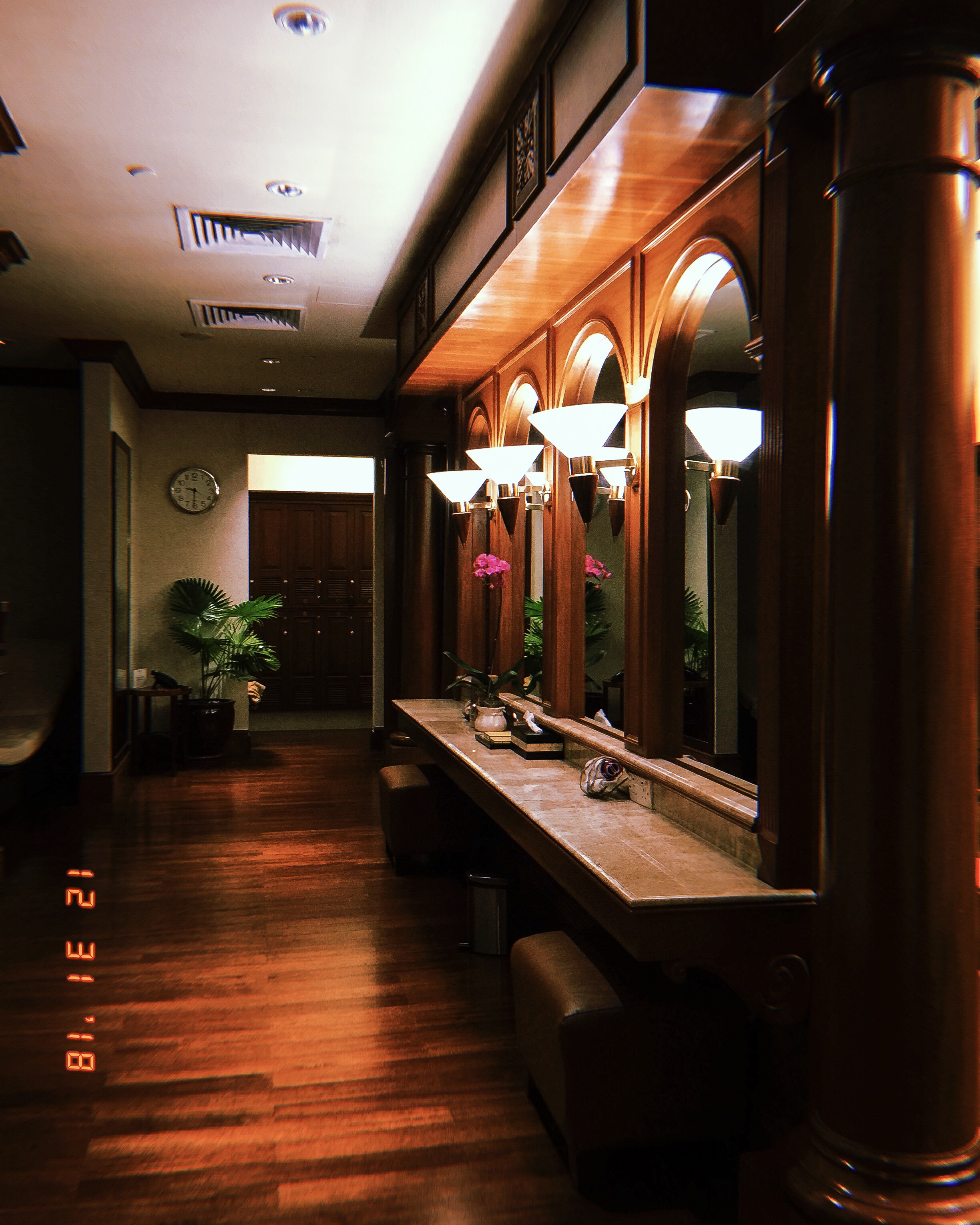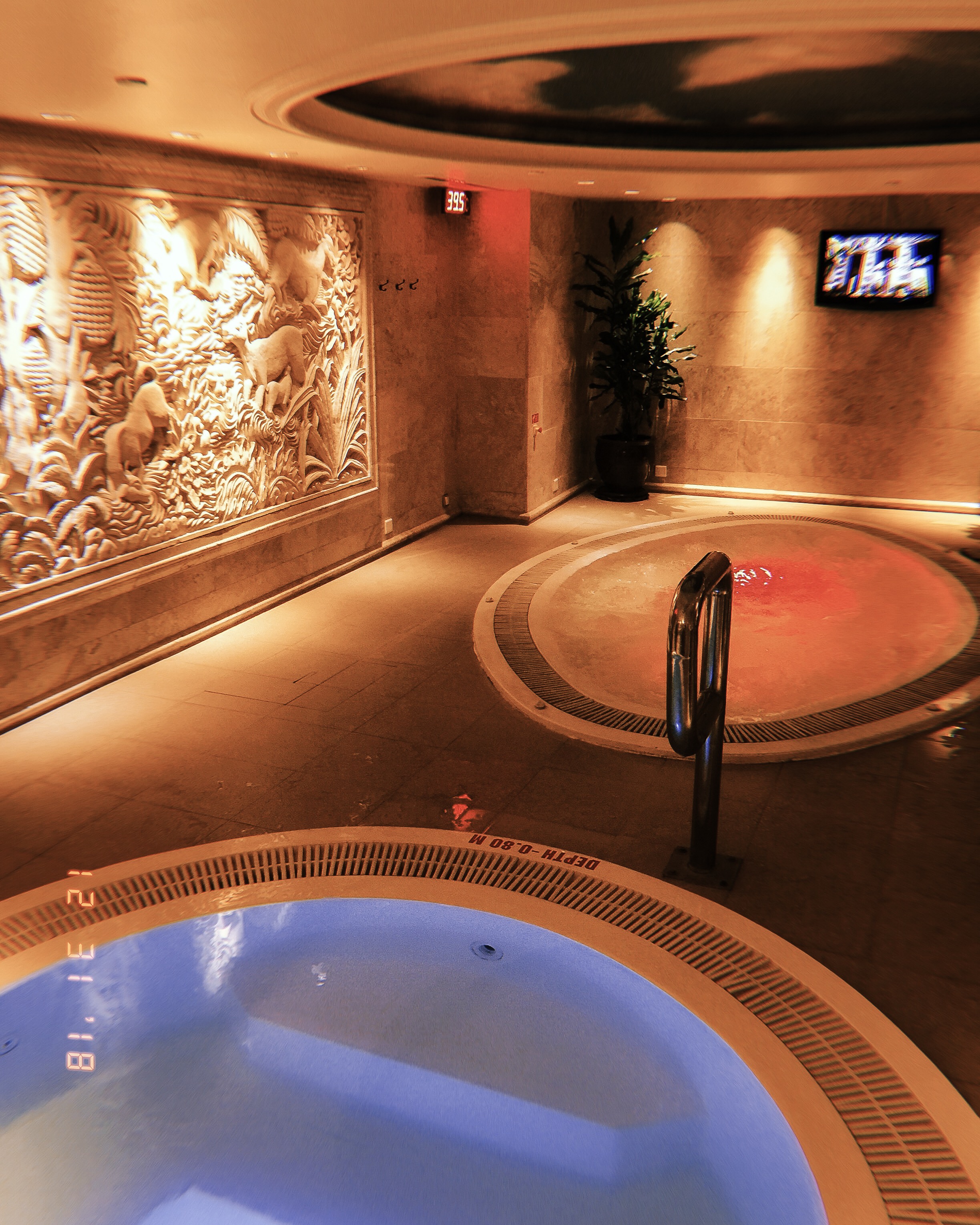 – Tennis Court! I didn't use this since I am a terrible tennis player, but I took a peek and the court looked nice!
– Since we were staying in the Horizon Club Room, we also got to enjoy their Horizon Lounge privilege such as Afternoon Tea, Evening Cocktail (with free flow wine!) and an option to enjoy the breakfast at Horizon Lounge which is perfect if you prefer a quieter situation. Coffee, Tea and soft drinks are available all day long!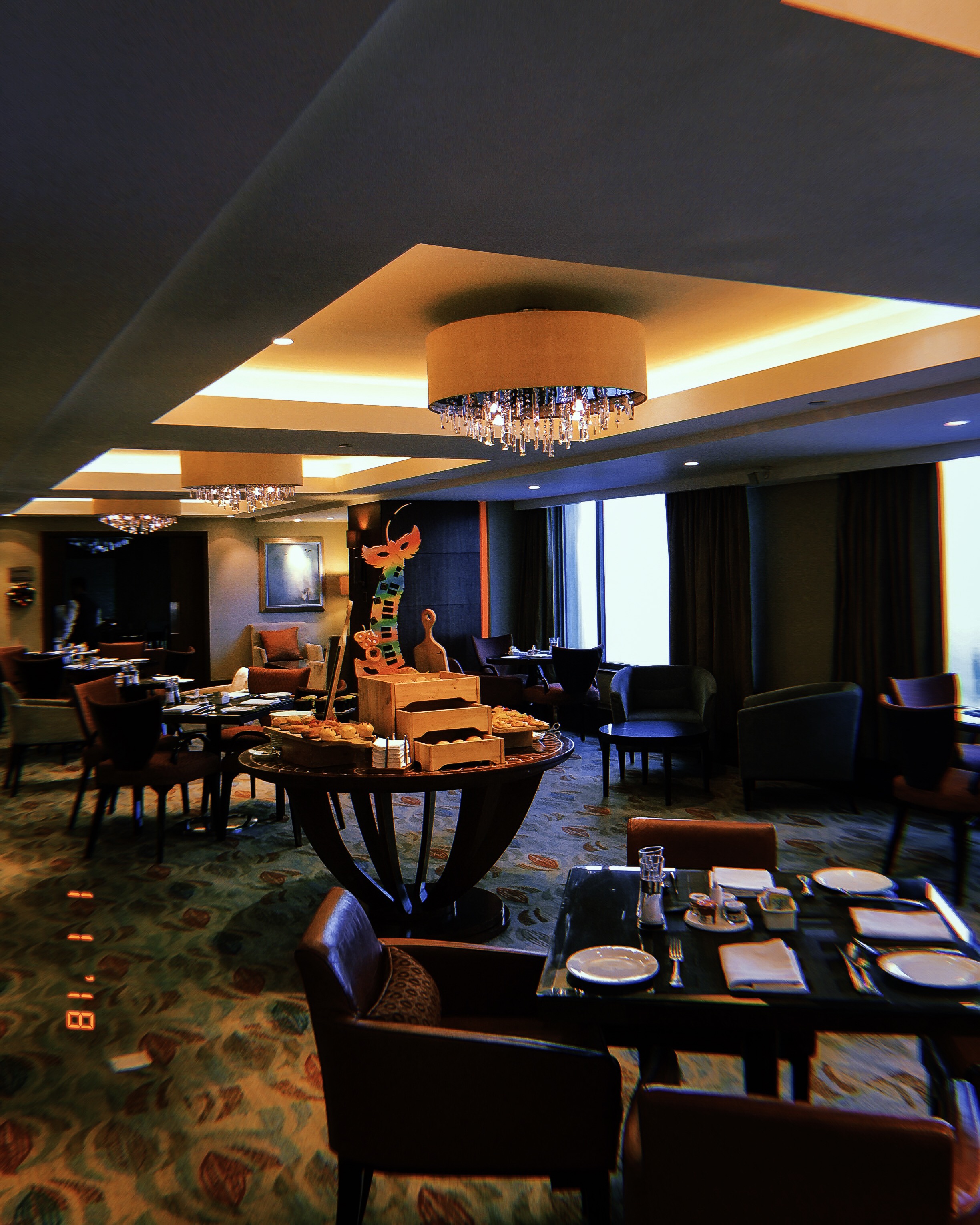 – Other notable privileges for Horizon Club Room guests are the free usage (2 hours max) exclusive meeting room in the Horizon Lounge, Express Check In/Check Out at the 23rd floor Horizon Club reception, free portable wifi device for staying connected outside the hotel, and suit pressing+shoe shine service. Also, Horizon Club Room gets an exclusive benefits such as late check out until 4PM (but subject to availability).
Ps. We didn't get the late check out benefit because we were staying during the peak season, but still felt satisfied nonetheless. 😉
– For the options of dining experience, Shangri-La Hotel Jakarta has plenty of choices. From the main International Restaurant-SATOO, Italian Restaurant-Rosso,  Japanese Restaurant-Nishimura, Chinese Contemporary Restaurant-Jia, to the Pizza and Burger specialist BATS and their Lobby Lounge and Pool Bar.
___
I stayed here on 30th Dec 2017 – 1st Jan 2018, a two-night stay that made me a happy kid.
During my experience, I checked in at the usual reception area on the 2nd Floor. The receptionist that handled my check-in was very welcoming! In no time, we were presented our keys and we had a room at 2820. Off we go via the lift and we were presented a beautiful room.
FYI, 23rd Floor – 28th Floor are the floors for Horizon Club guests only. The other three floors above us are for suites guests. From our room, the view to the pool side was beautiful and we could see the skyscrapers of Jakarta pretty nicely.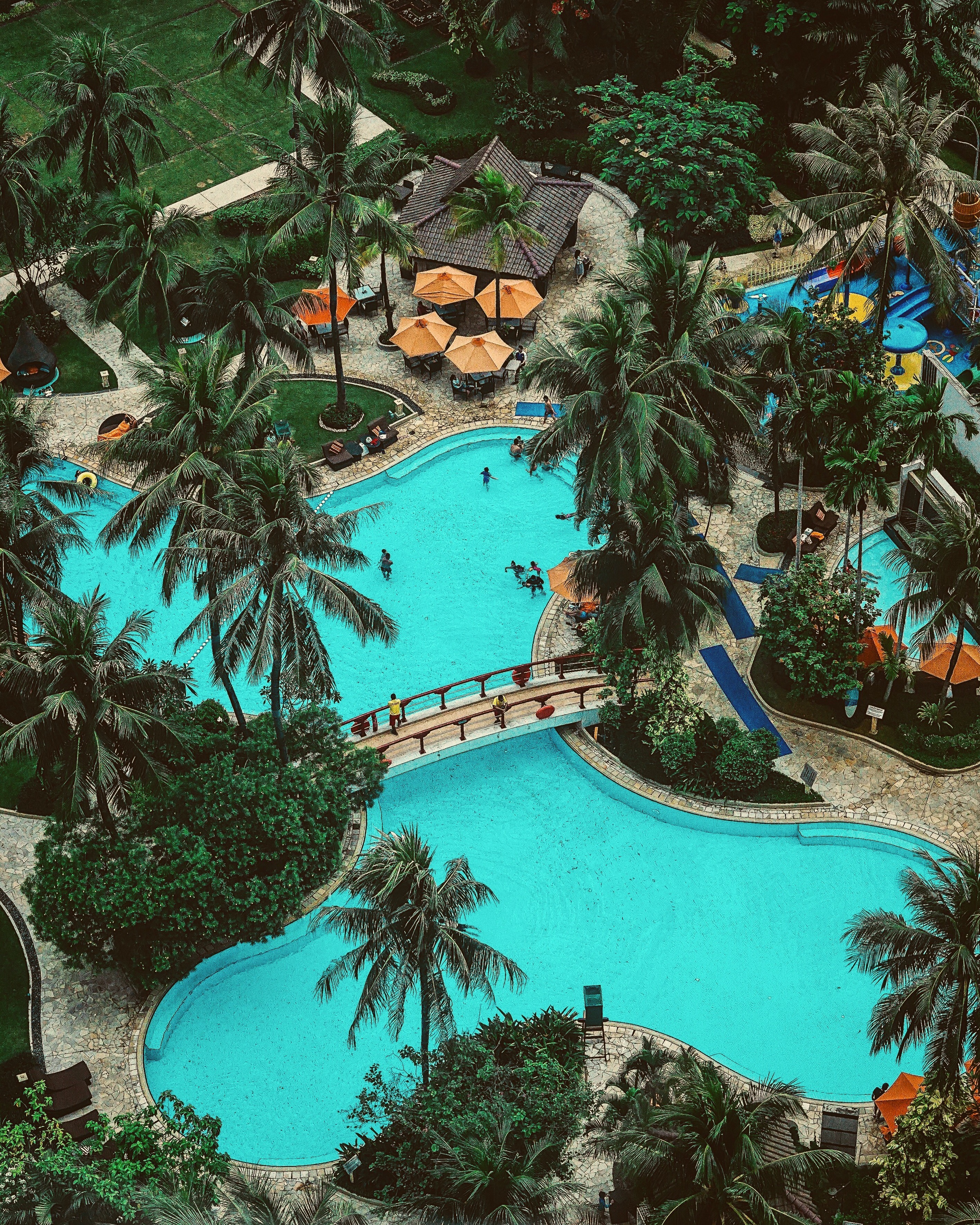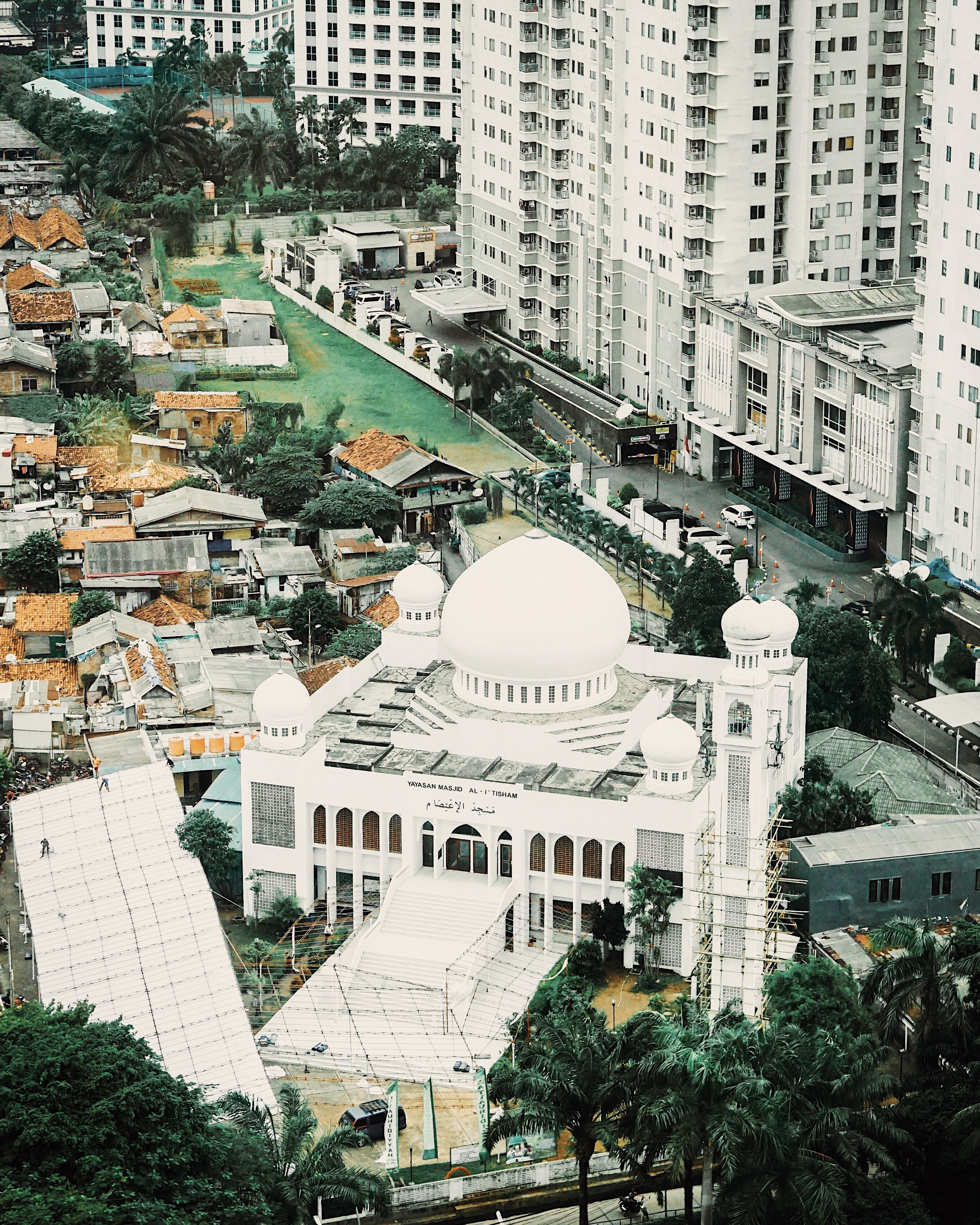 Our room actually has similar size (45sqm) and design with the already-luxurious Deluxe Room, but it has extra charms such as a full-size executive writing desk and L'Occitane bath products which are super fragrant. Oh, and we got a complimentary mini bar (not including alcohol drinks and refill). Fun right?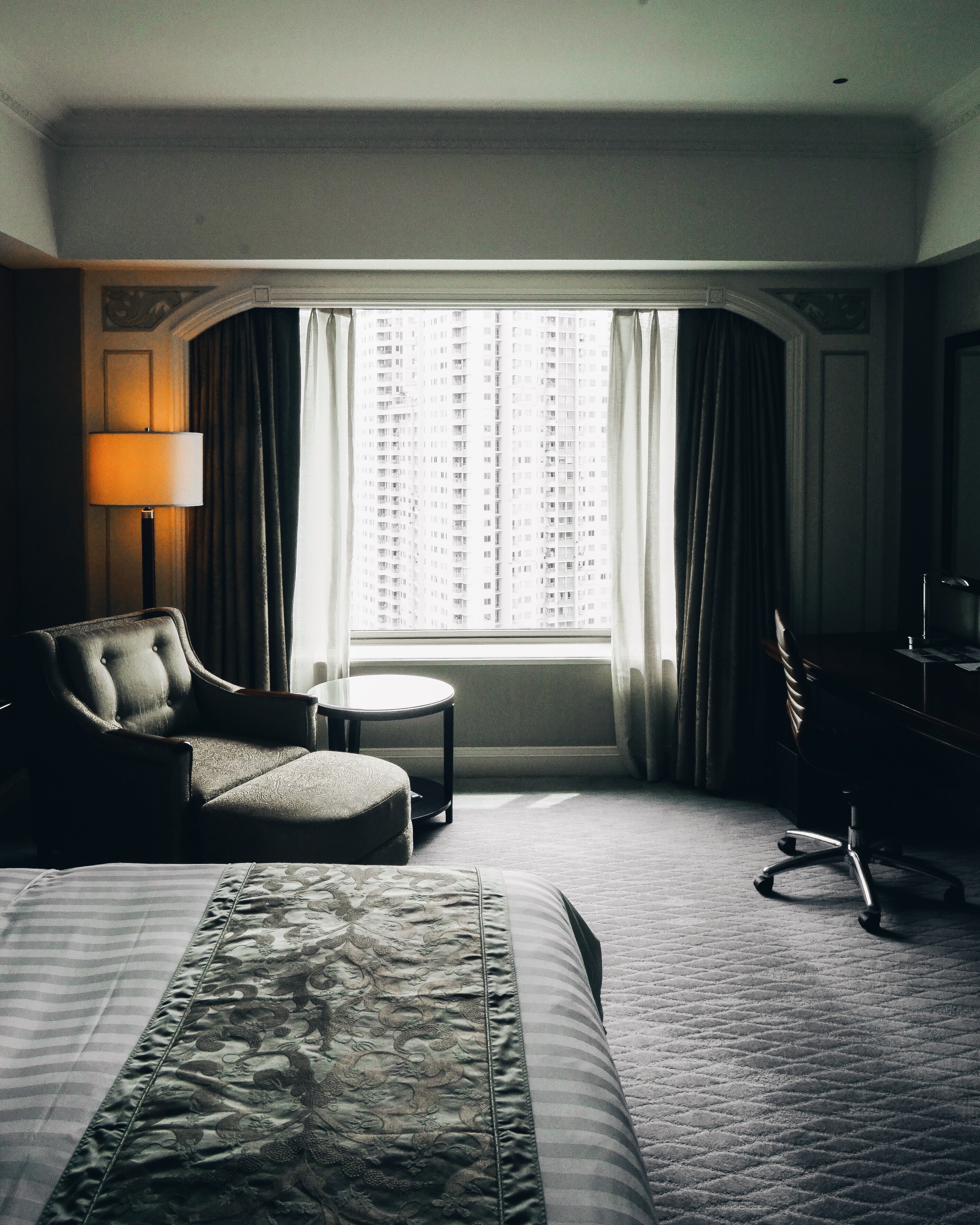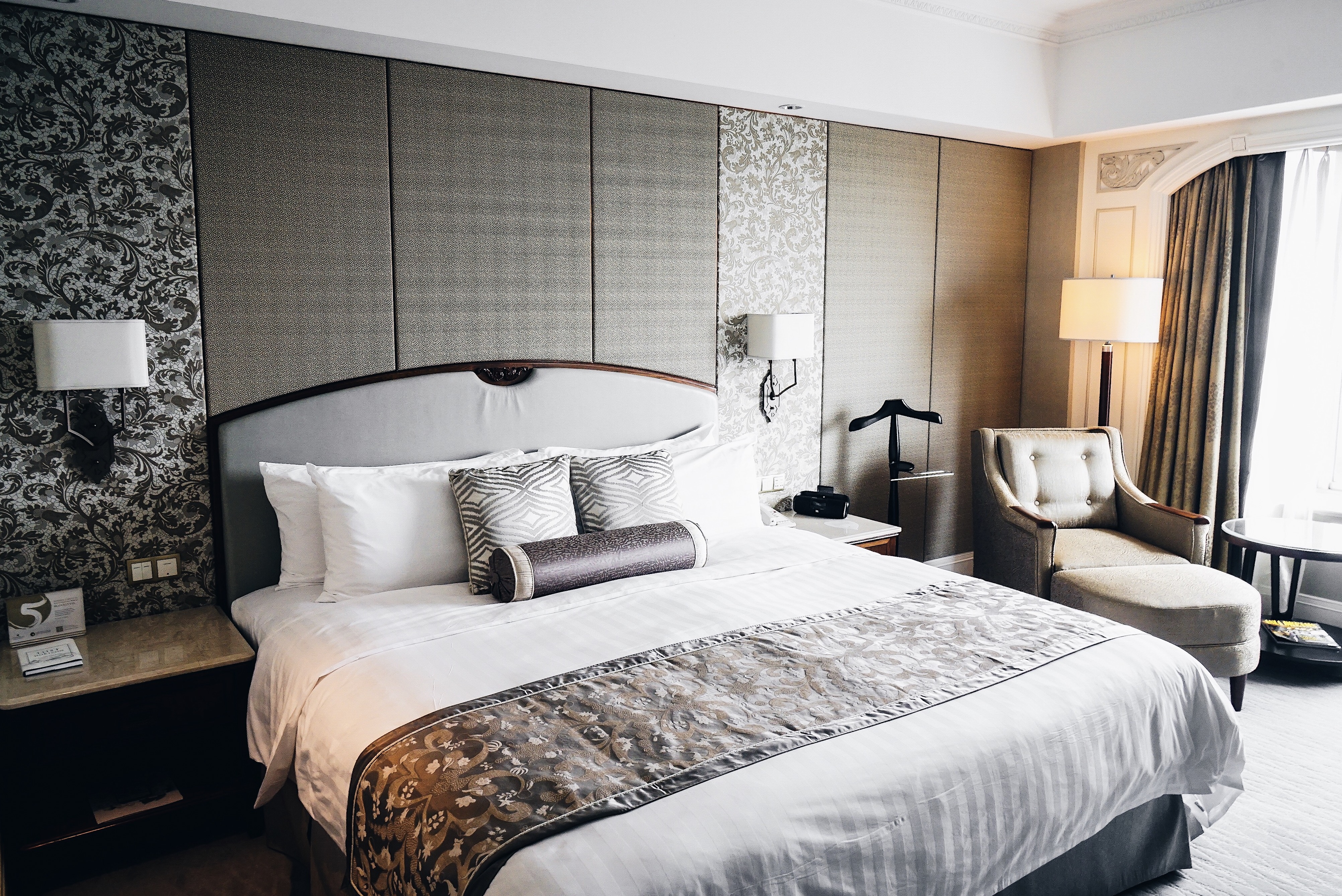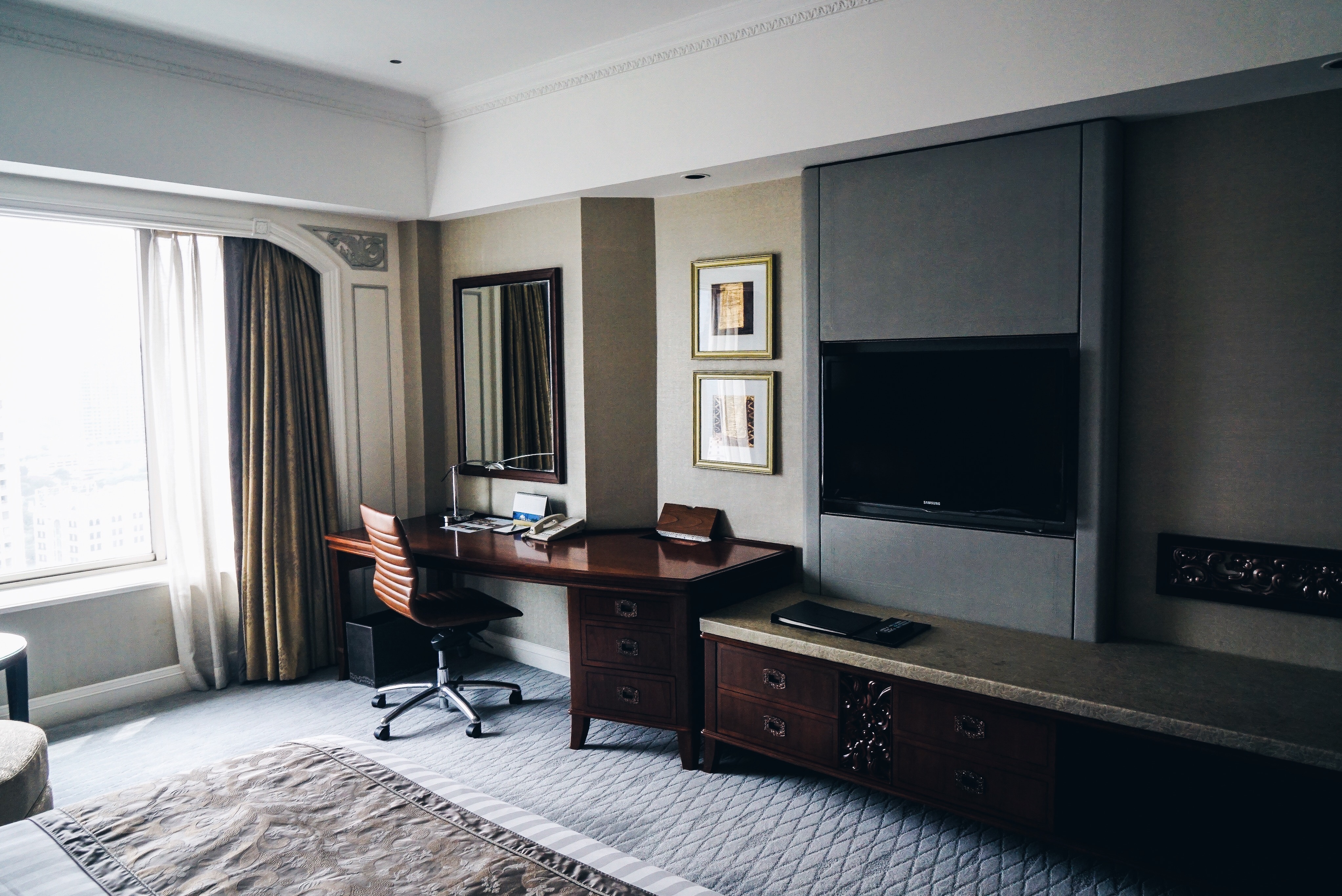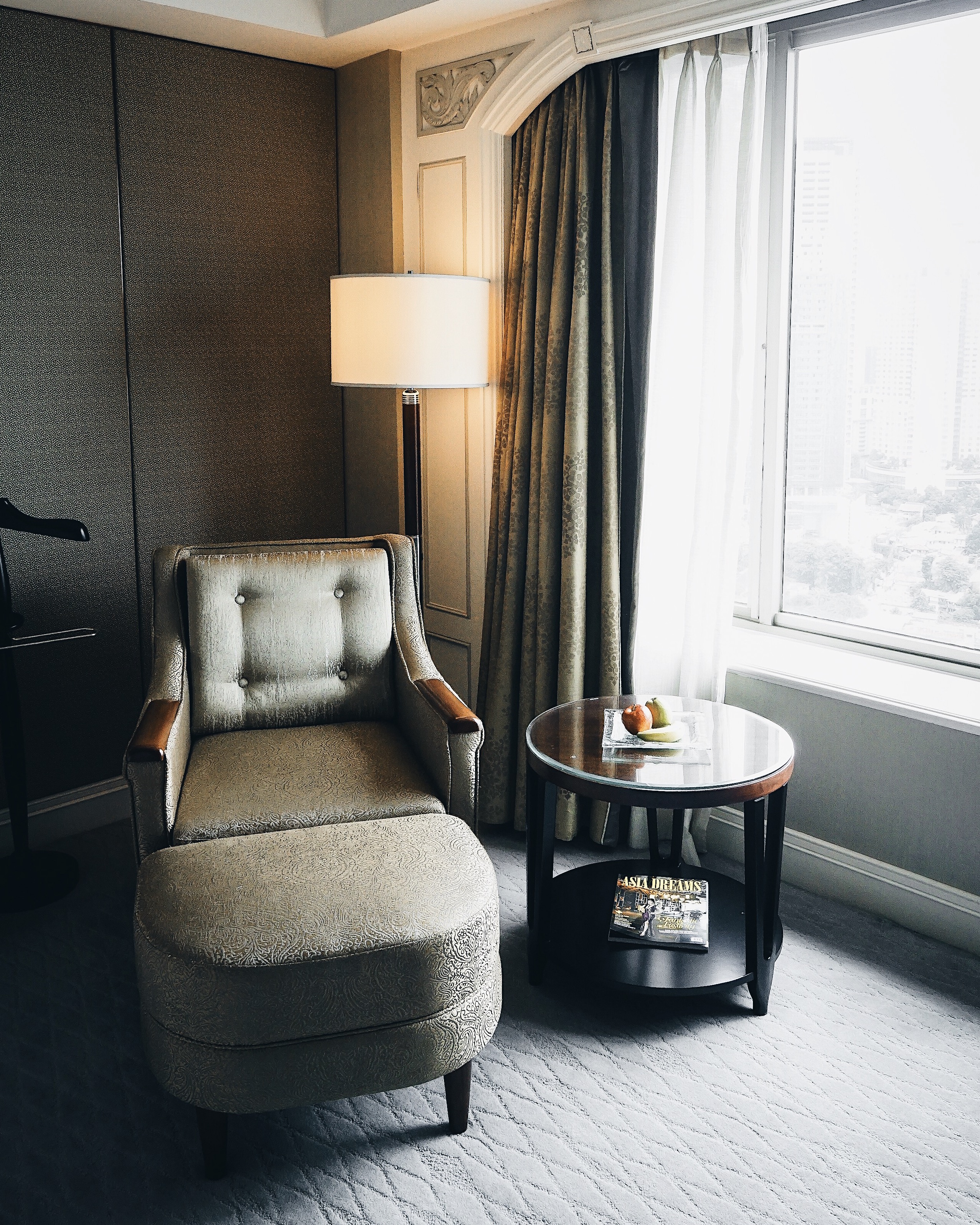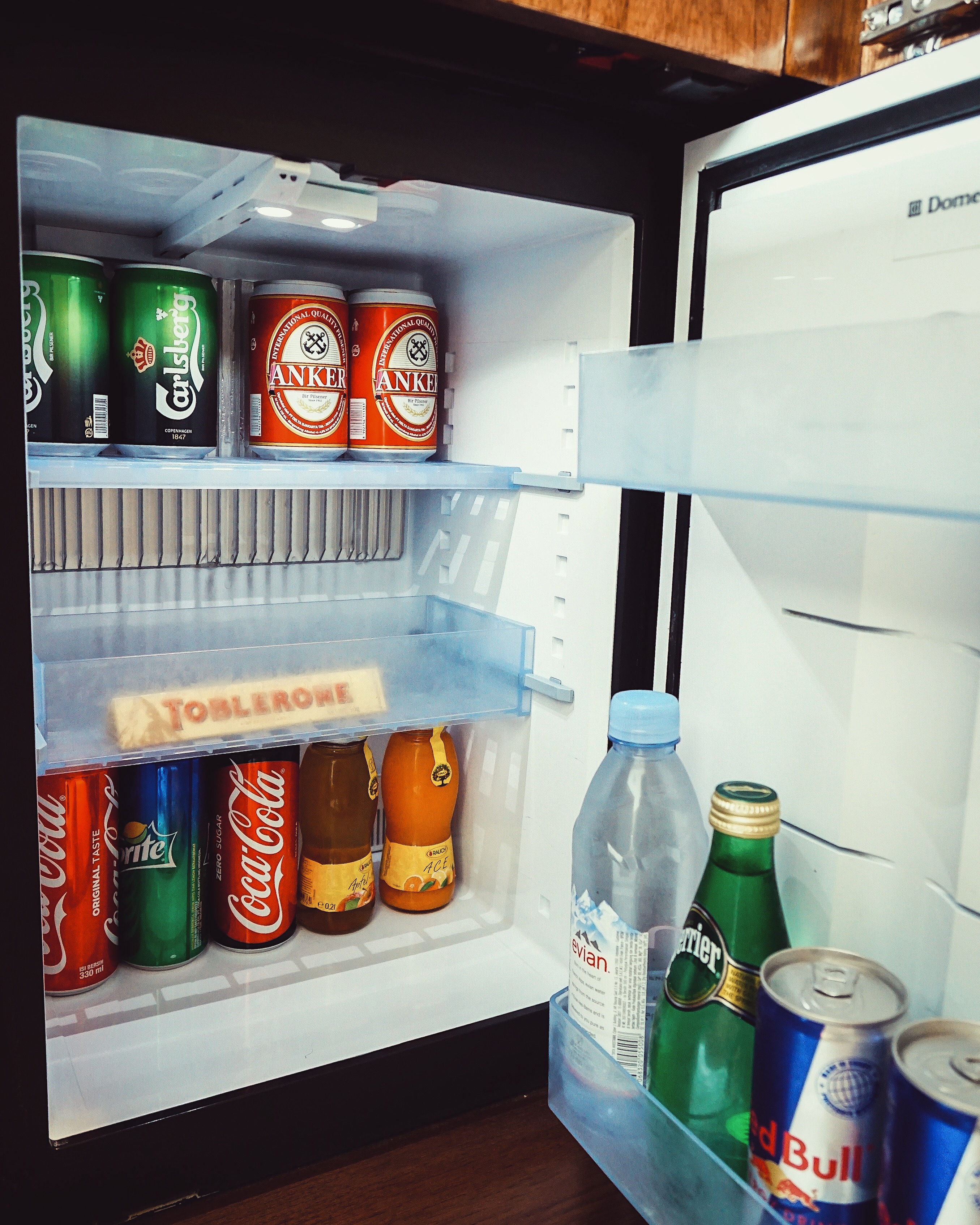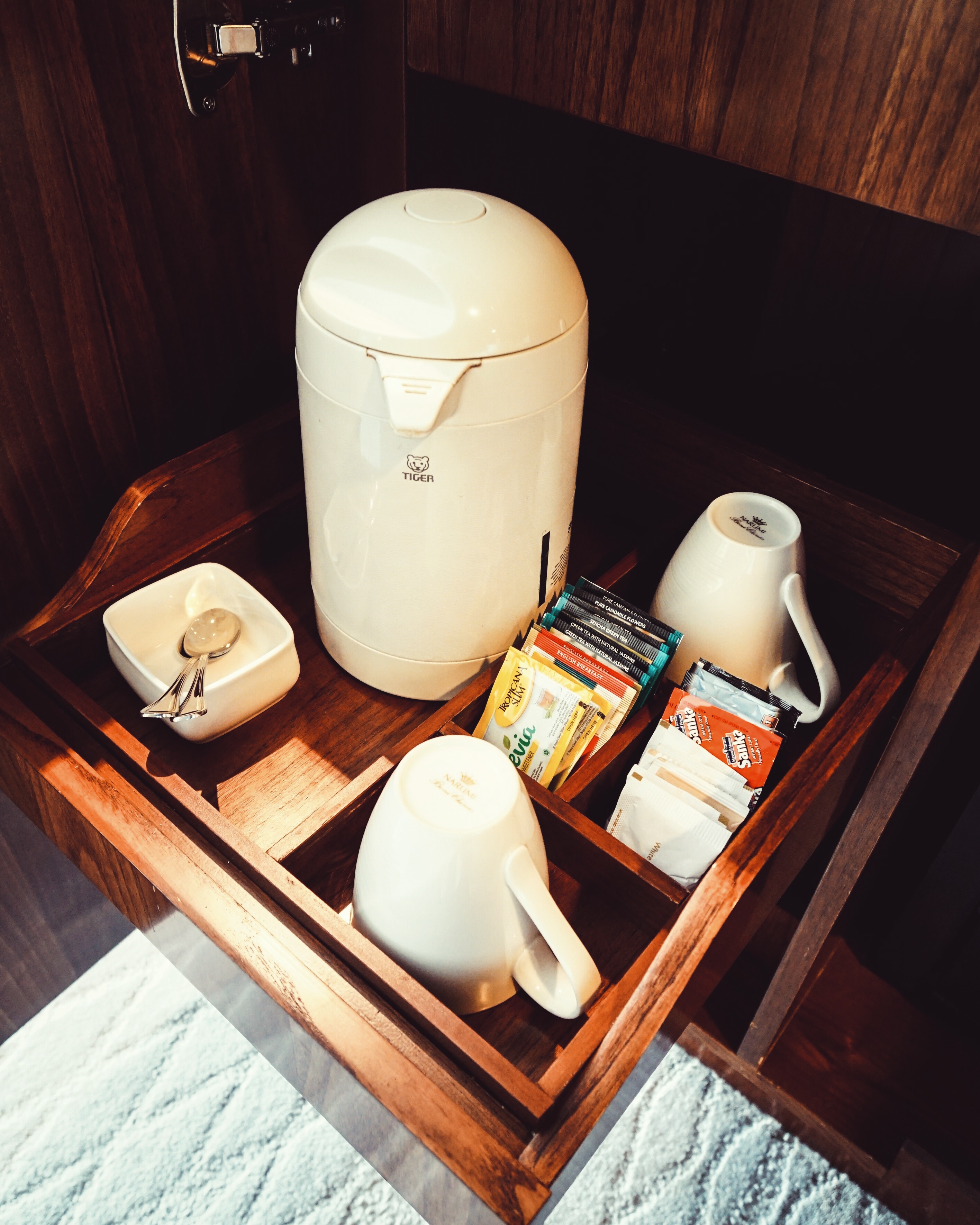 Oh, the King Bed is huge and super comfortable, I even felt seriously reluctant to leave the bed every single morning. It's like my true love and I didn't feel like being separated with it. Oh my, this actually sounds scary. 😛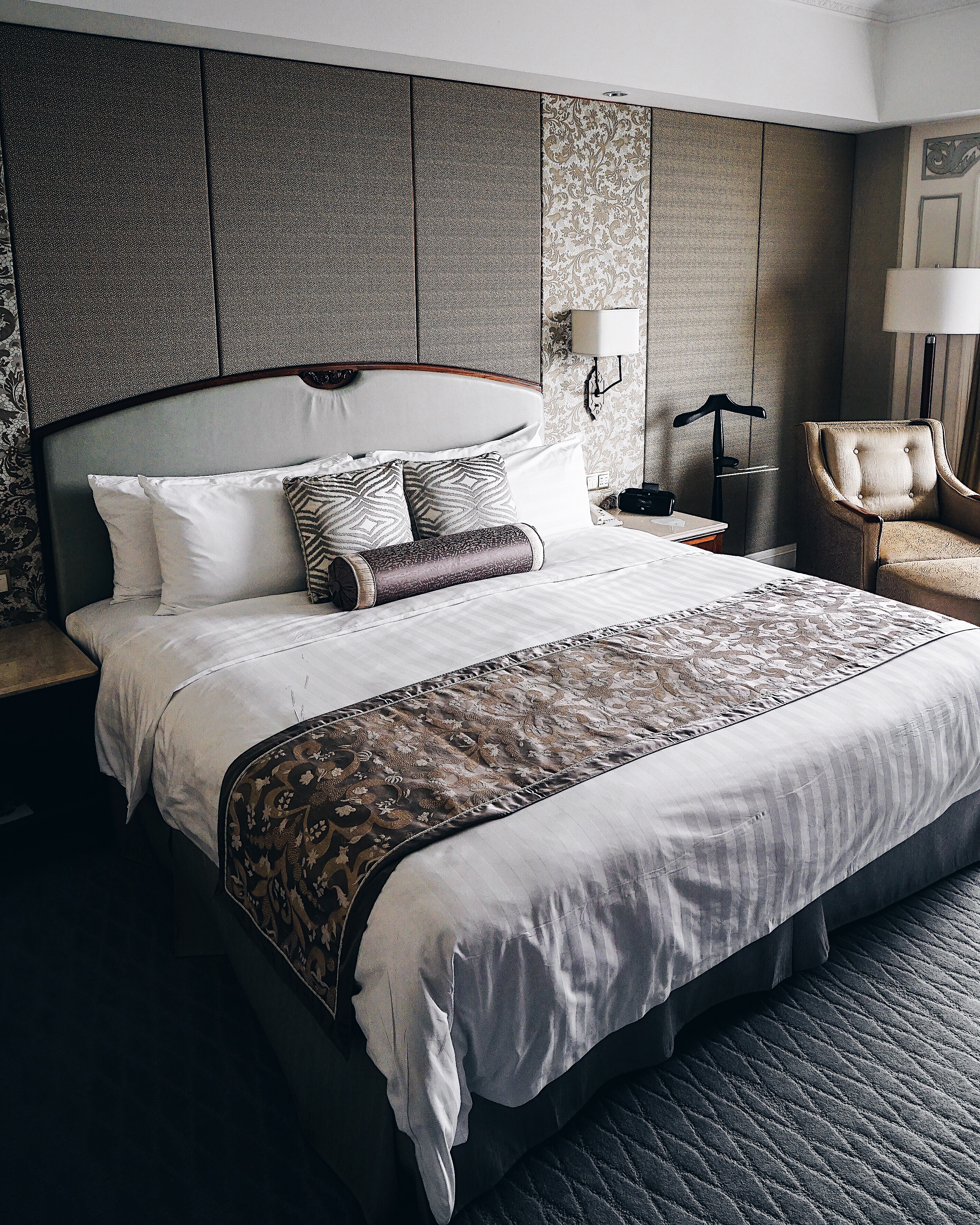 Bathroom was such a treat, it has separated shower area and bathtub.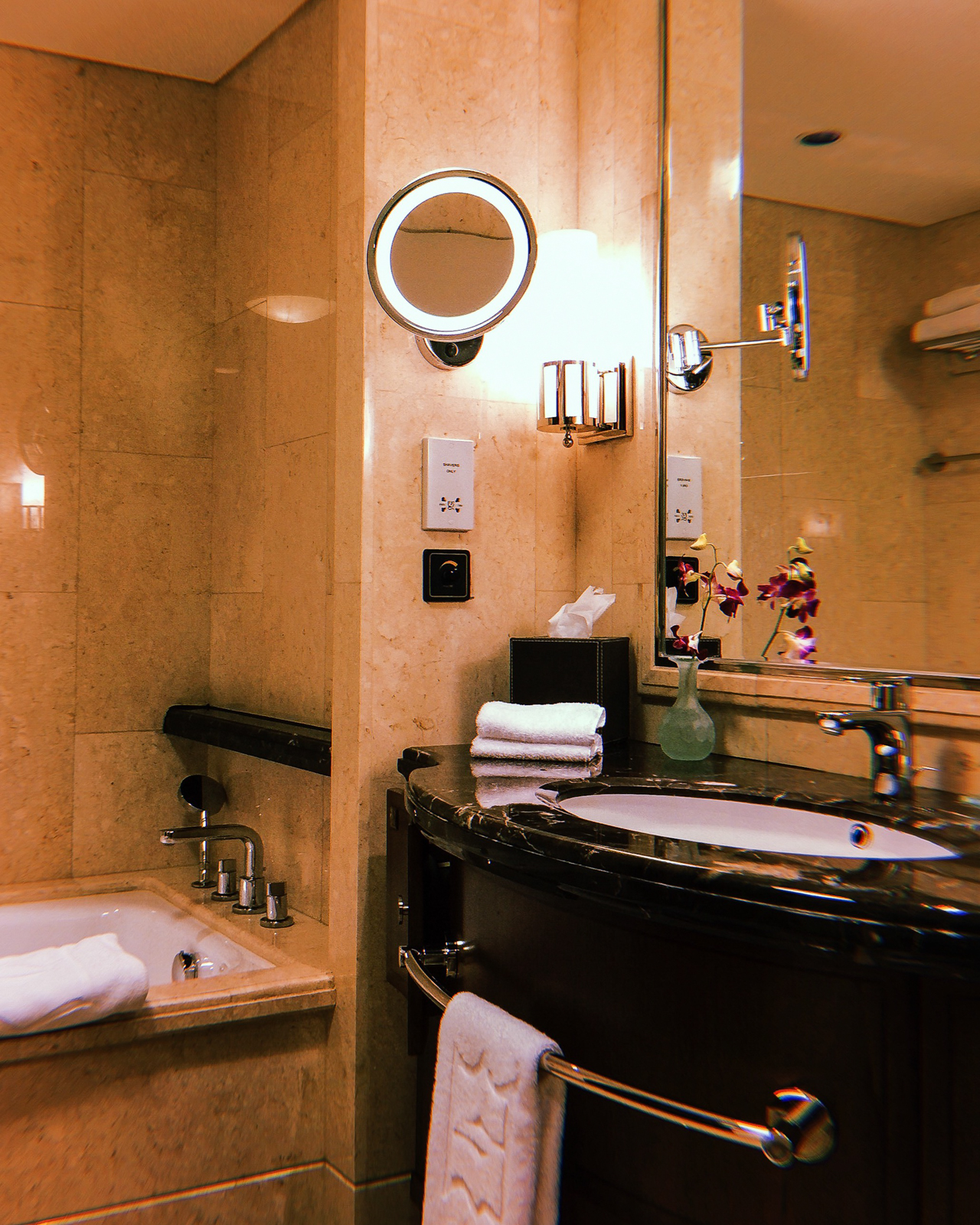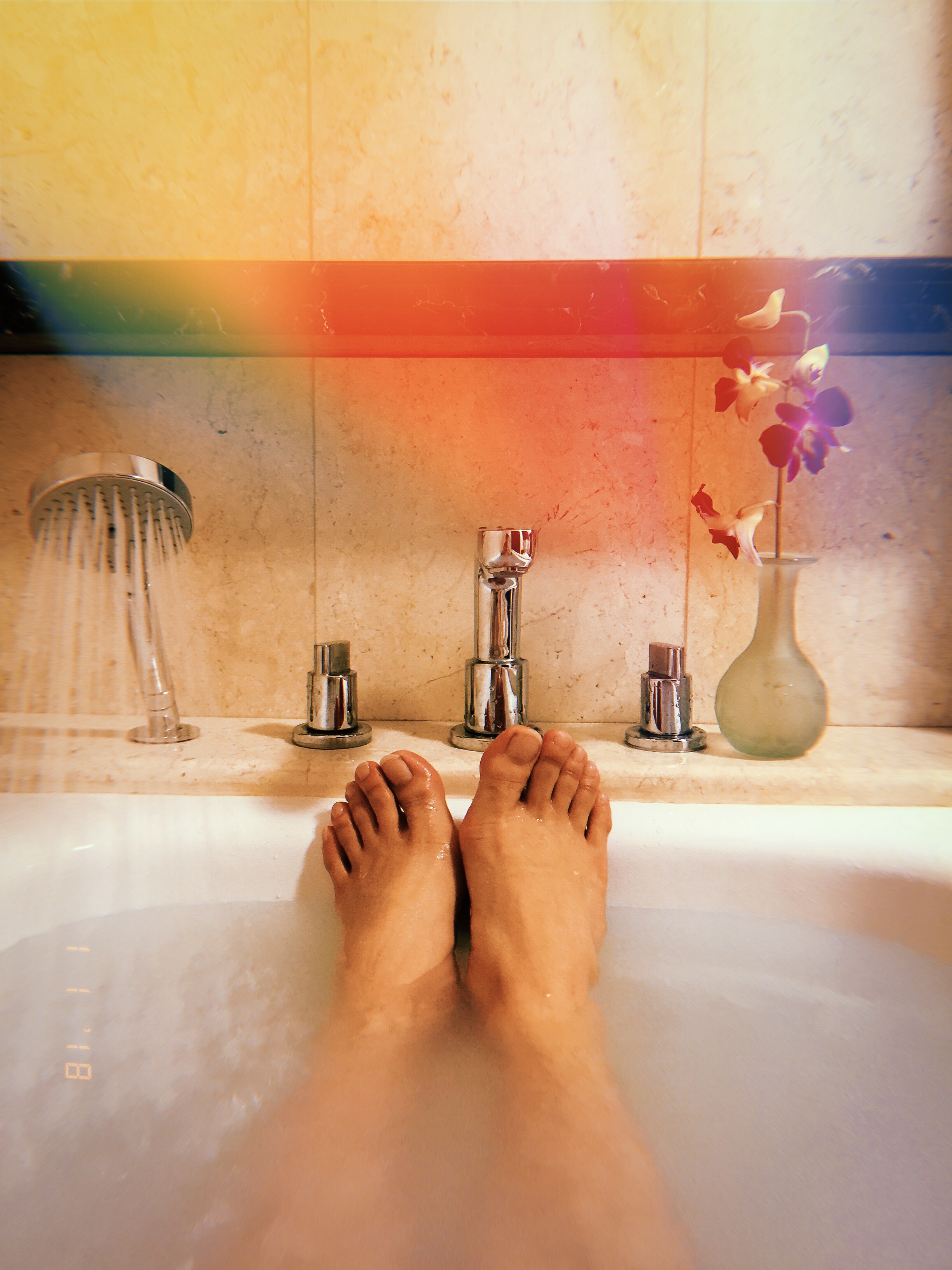 Afternoon tea starts at 2 PM every day. We really enjoyed some of the pastry selections, cakes, salads, sandwiches, soup and juice selections. Complimentary Hot or Iced Cappuccino, Latte or Tea were available for us to order, like I said before, all day long.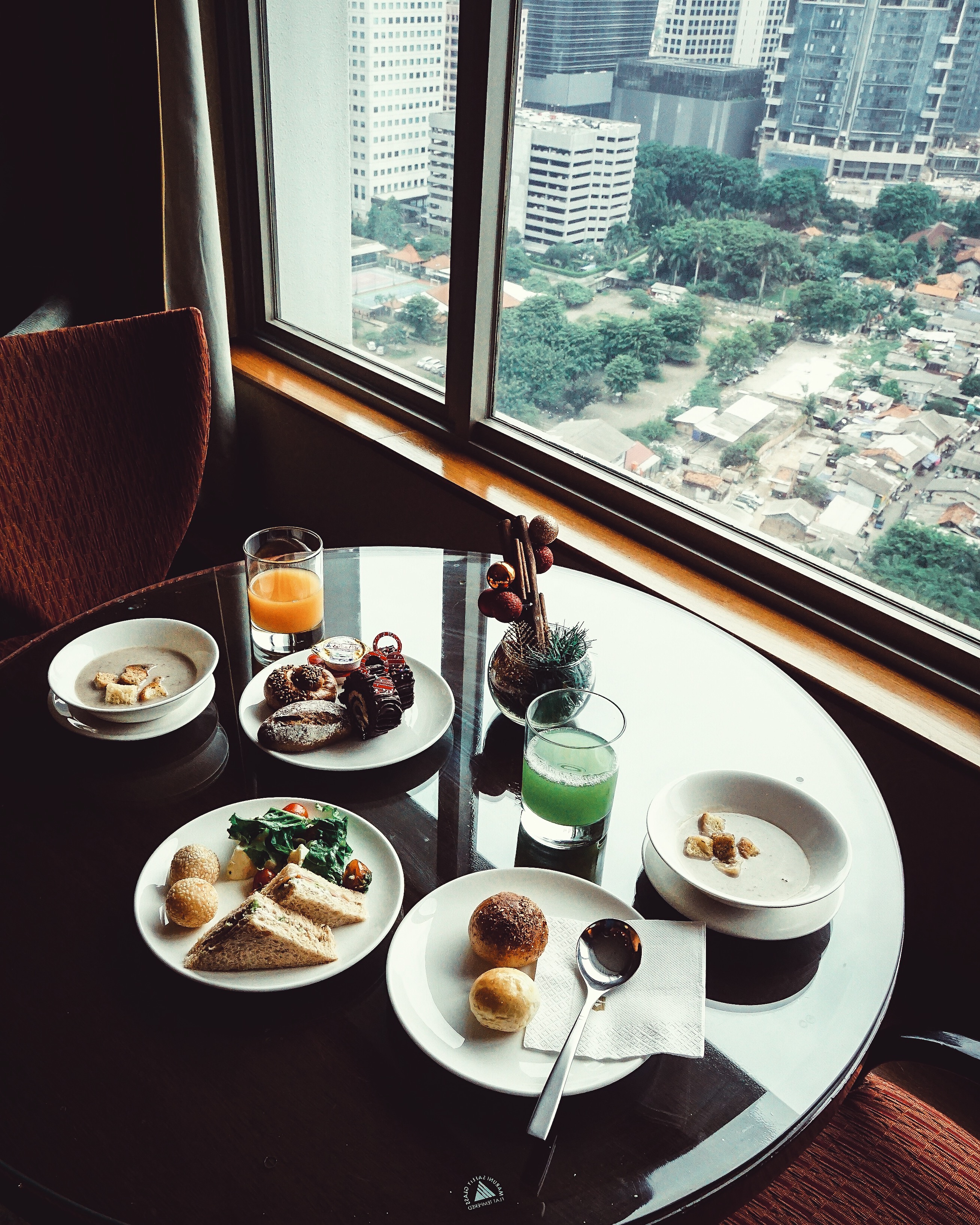 The evening cocktail which starts at 6 PM every day was even better. The choices of food kinda tripled, this time with its own salad bar, pastry selections, more appetizers, karedok, mini sandwiches and burgers, soup, more cakes, juices and free flow red wine, white wine, and ice cold beer! Just sitting by the window overlooking the city view while enjoying the food and drinks had made me so relaxed and content.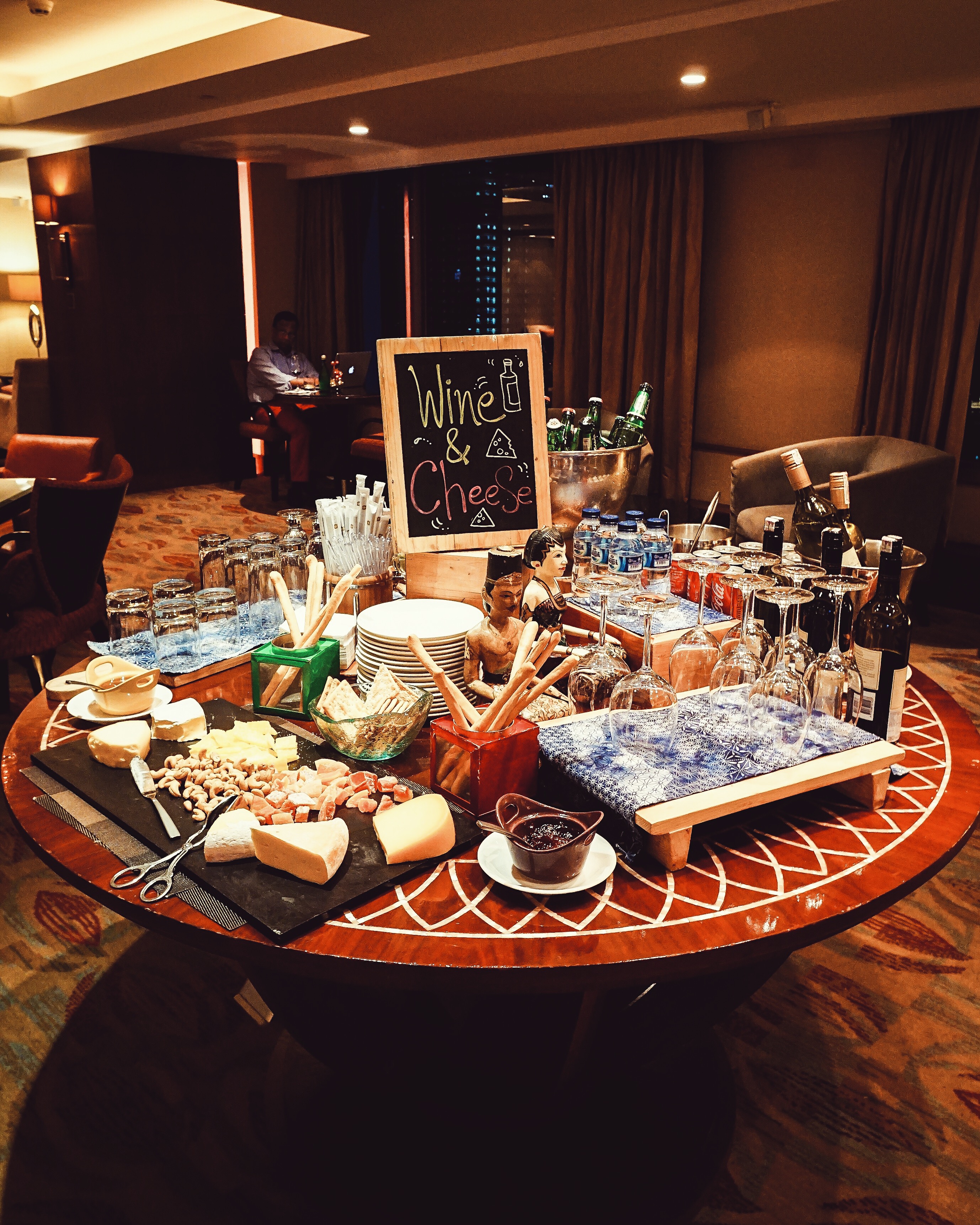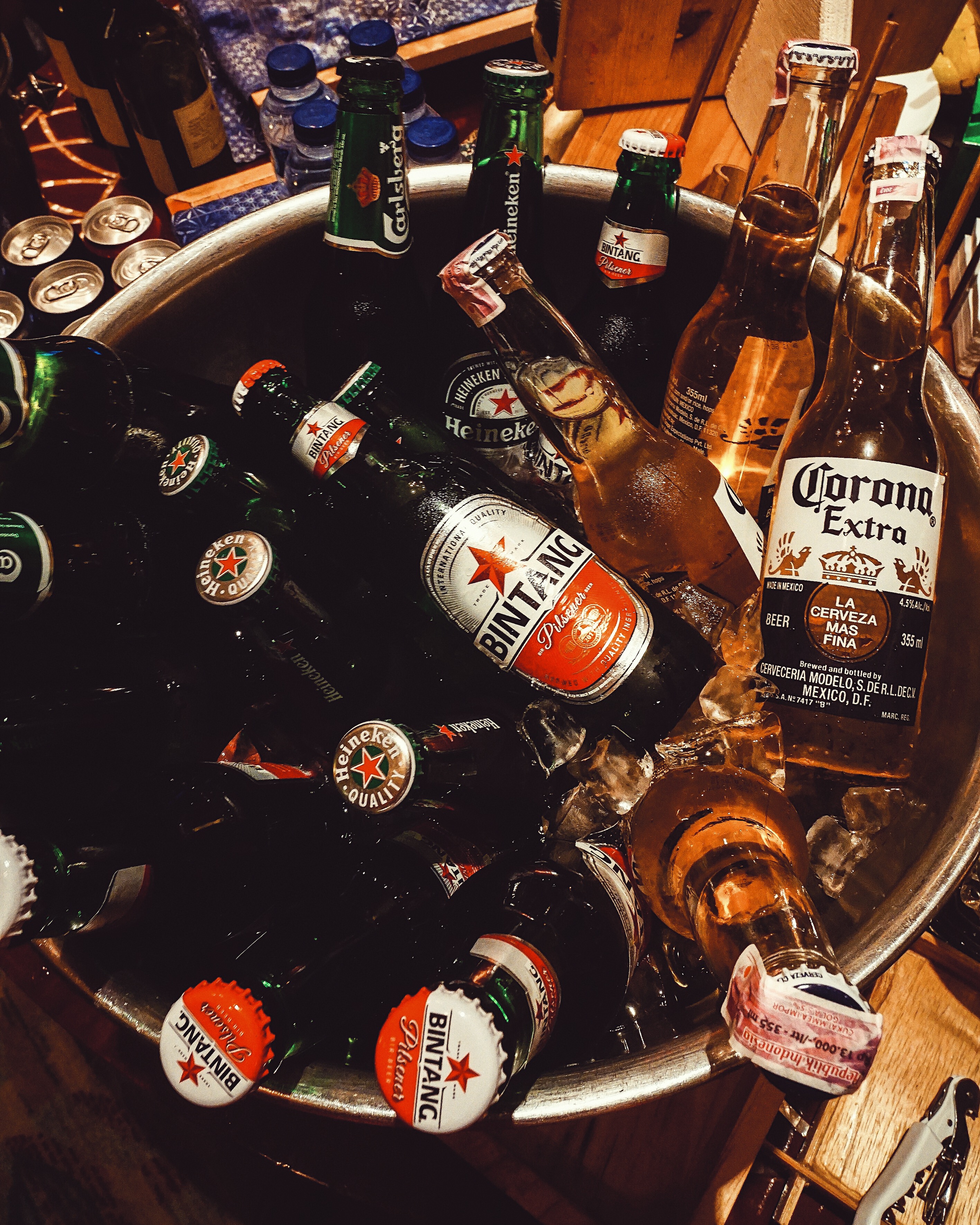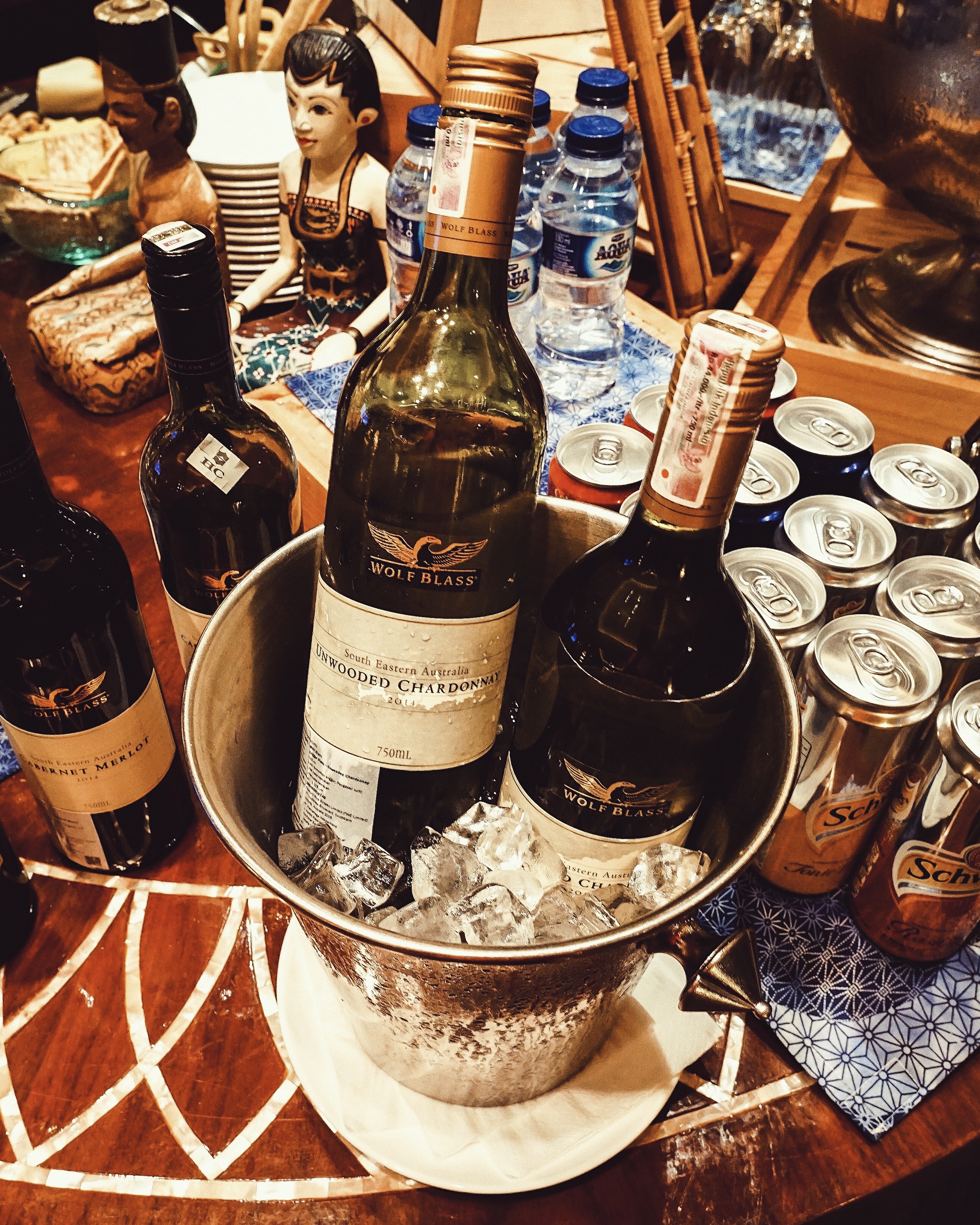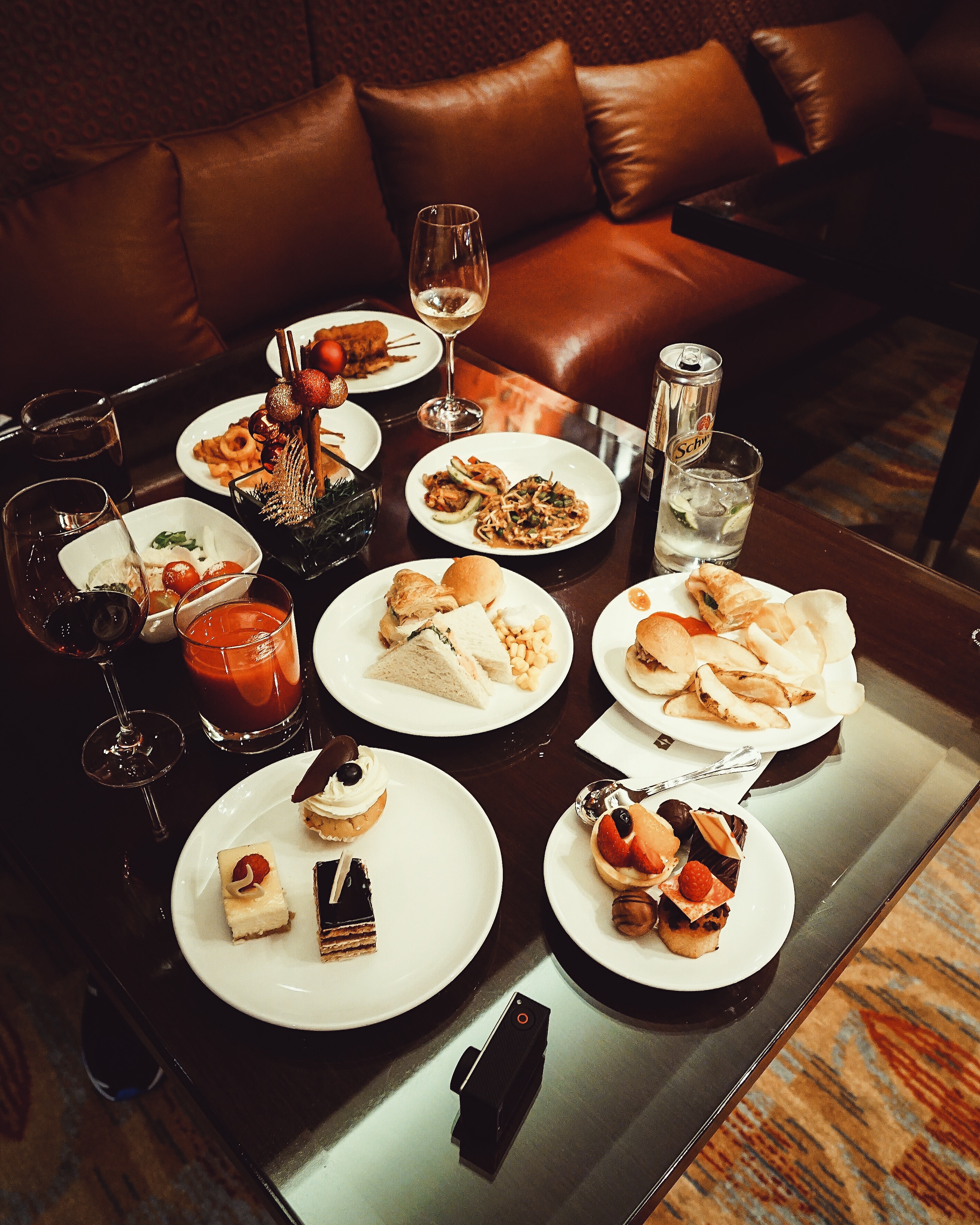 Oh, and the impeccable hospitality here needs to be mentioned too. Kudos for the amazing staff here.
For breakfast (after early morning exercise at the fitness centre, staying fit is important), we opted for SATOO just because we love SATOO that much.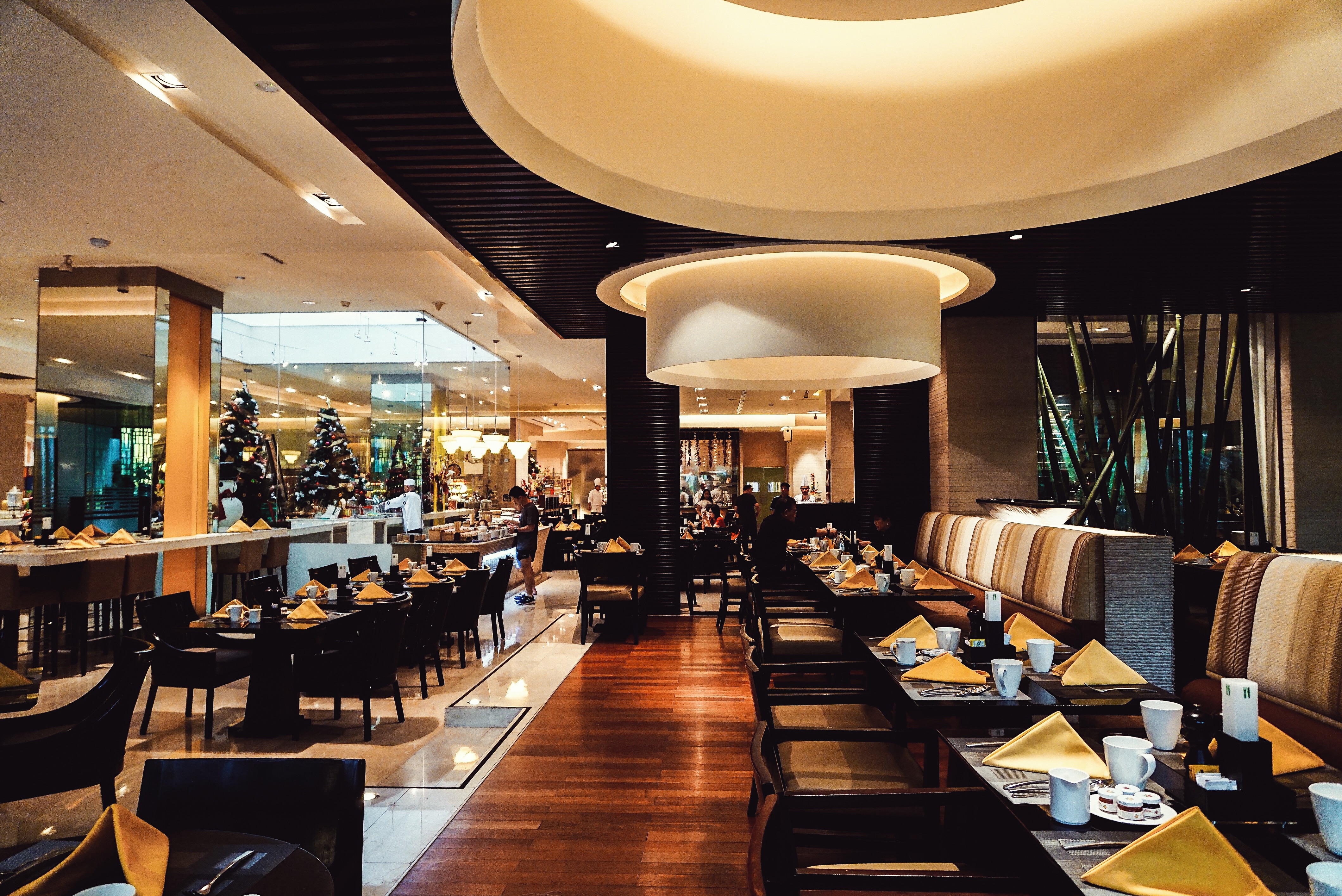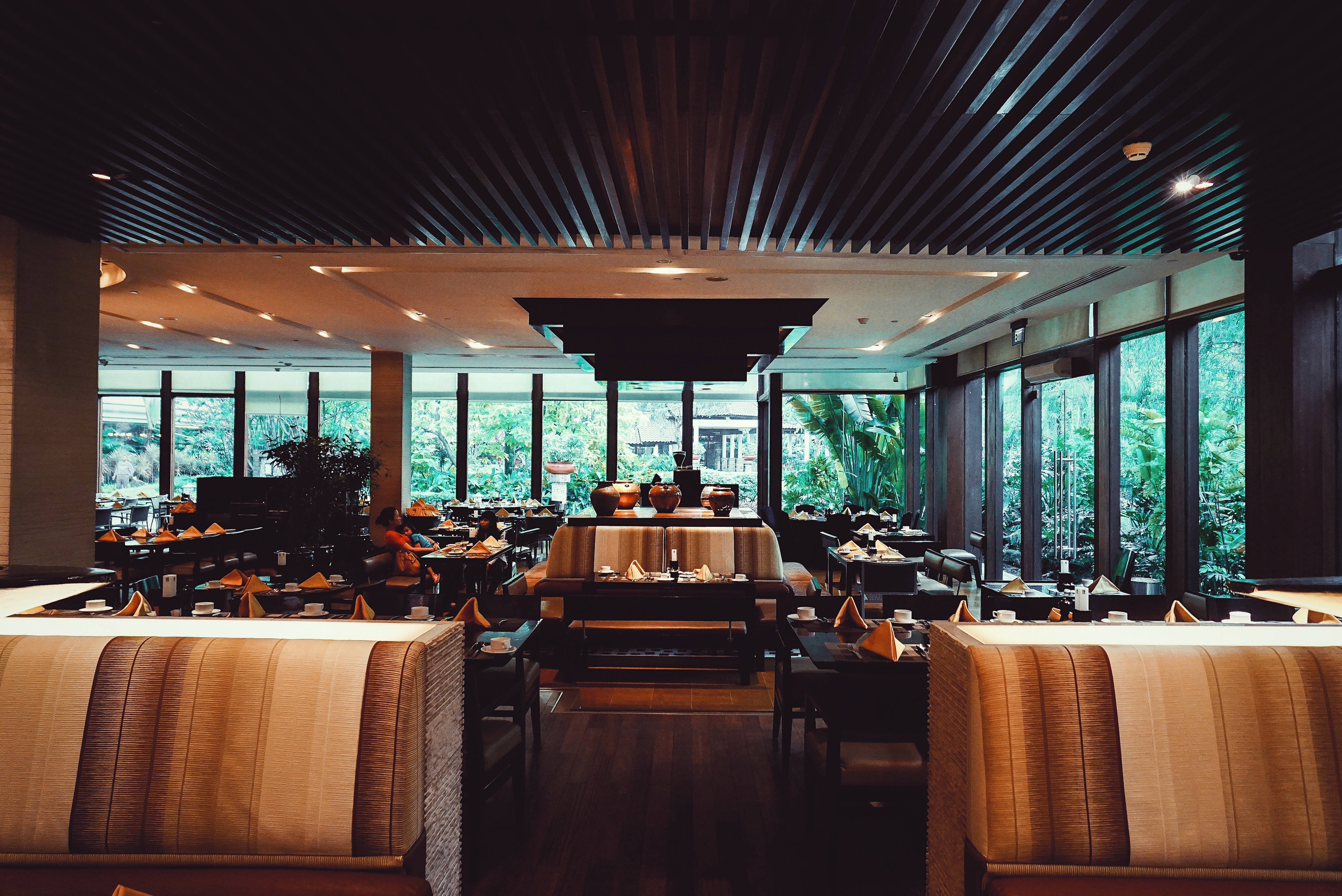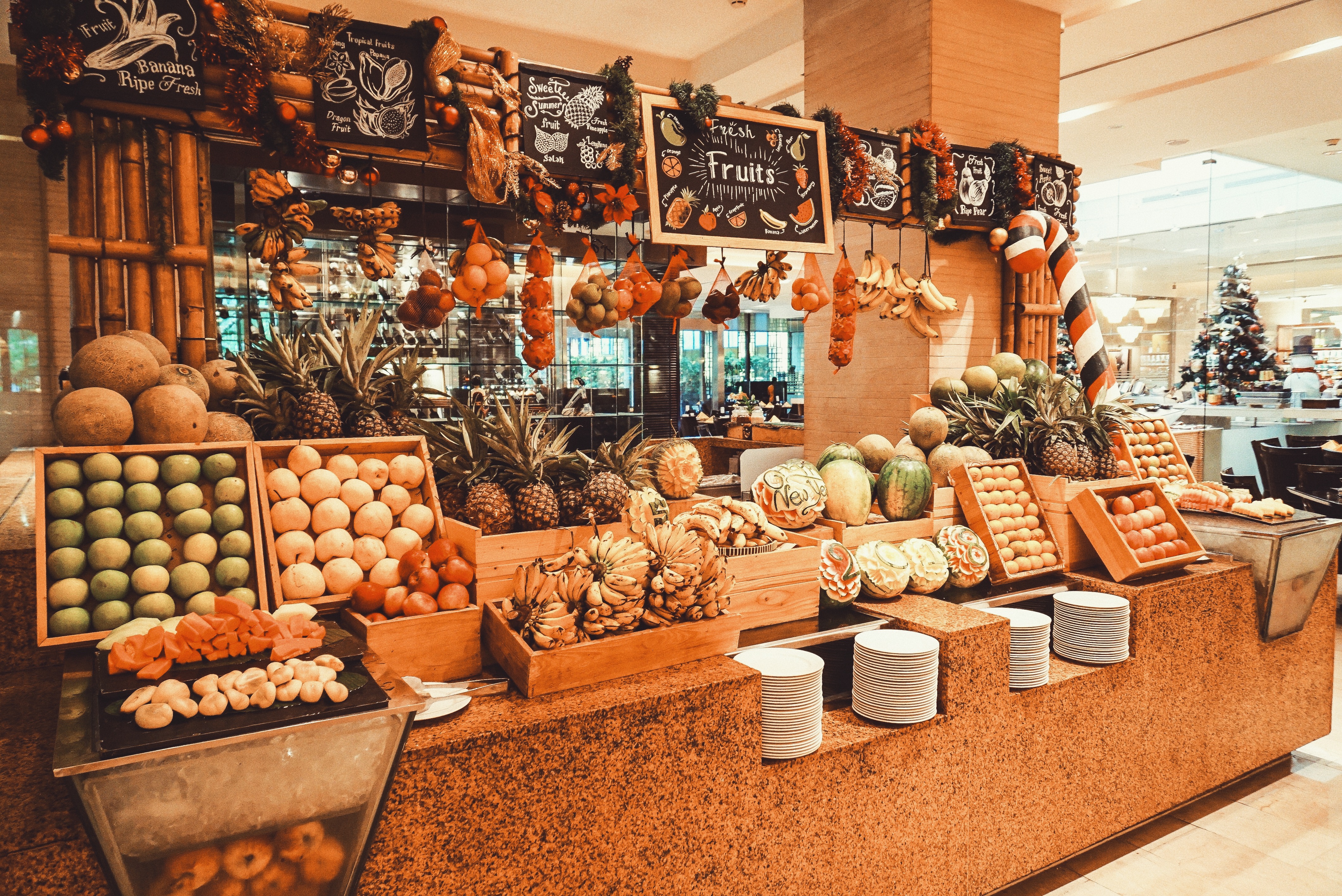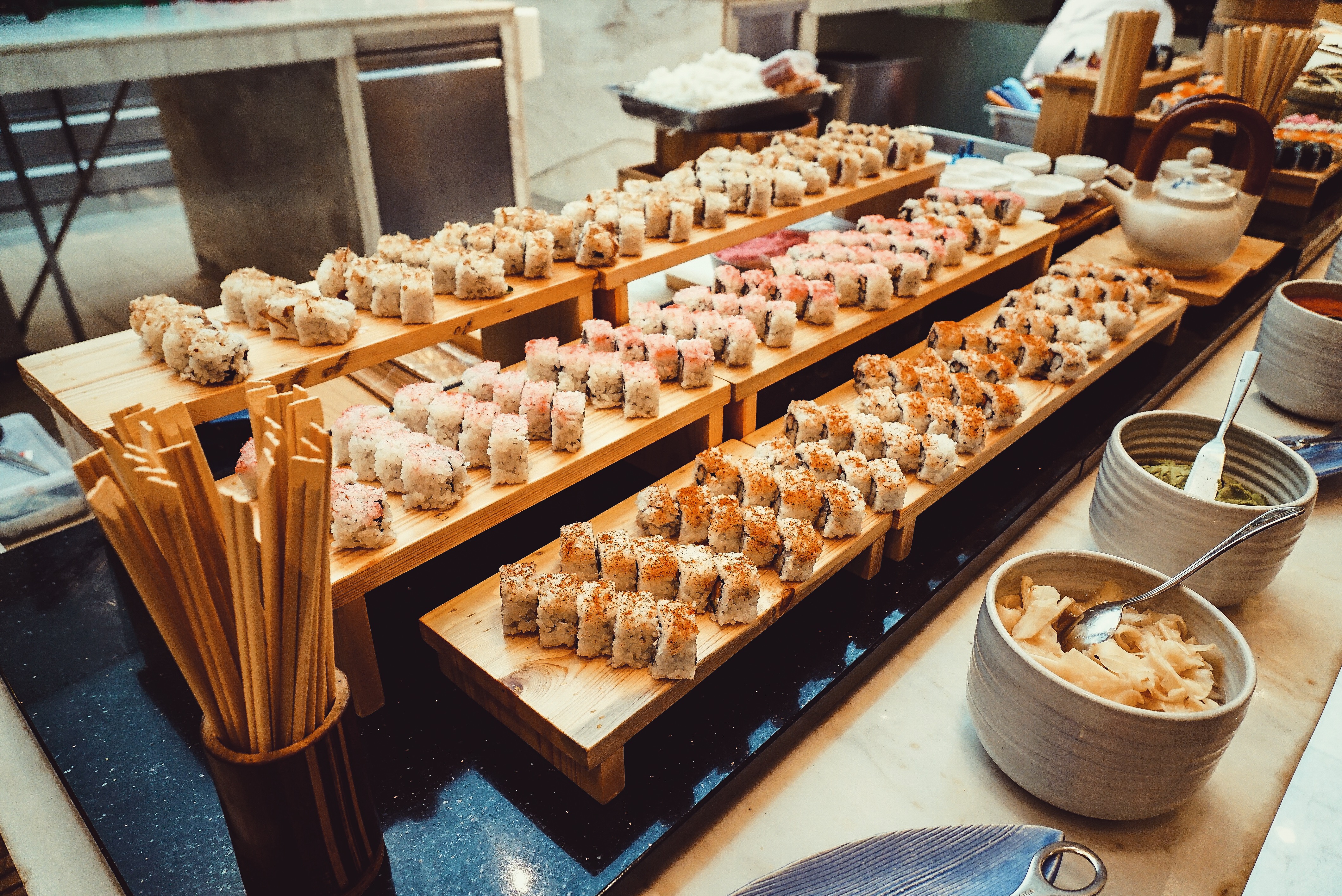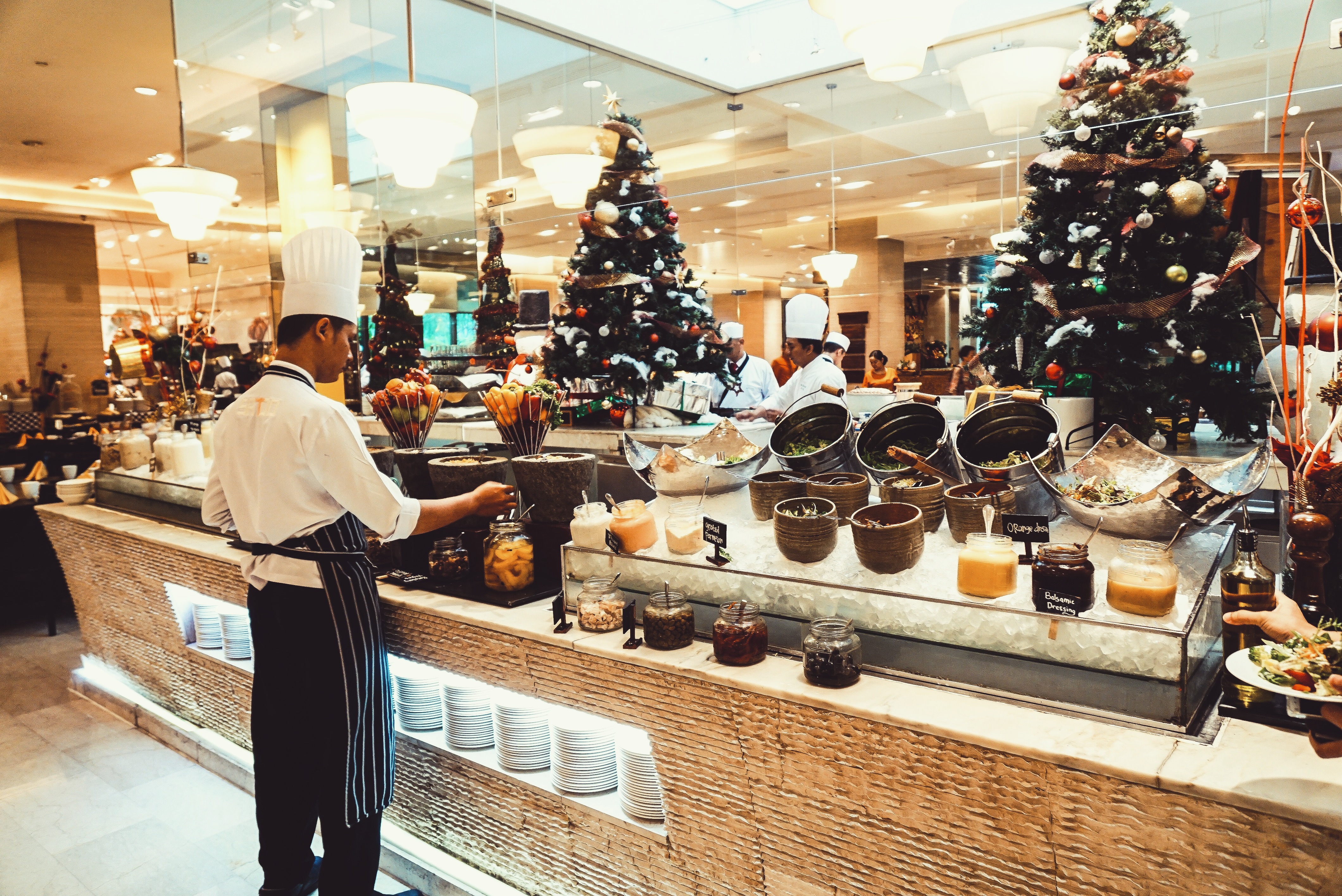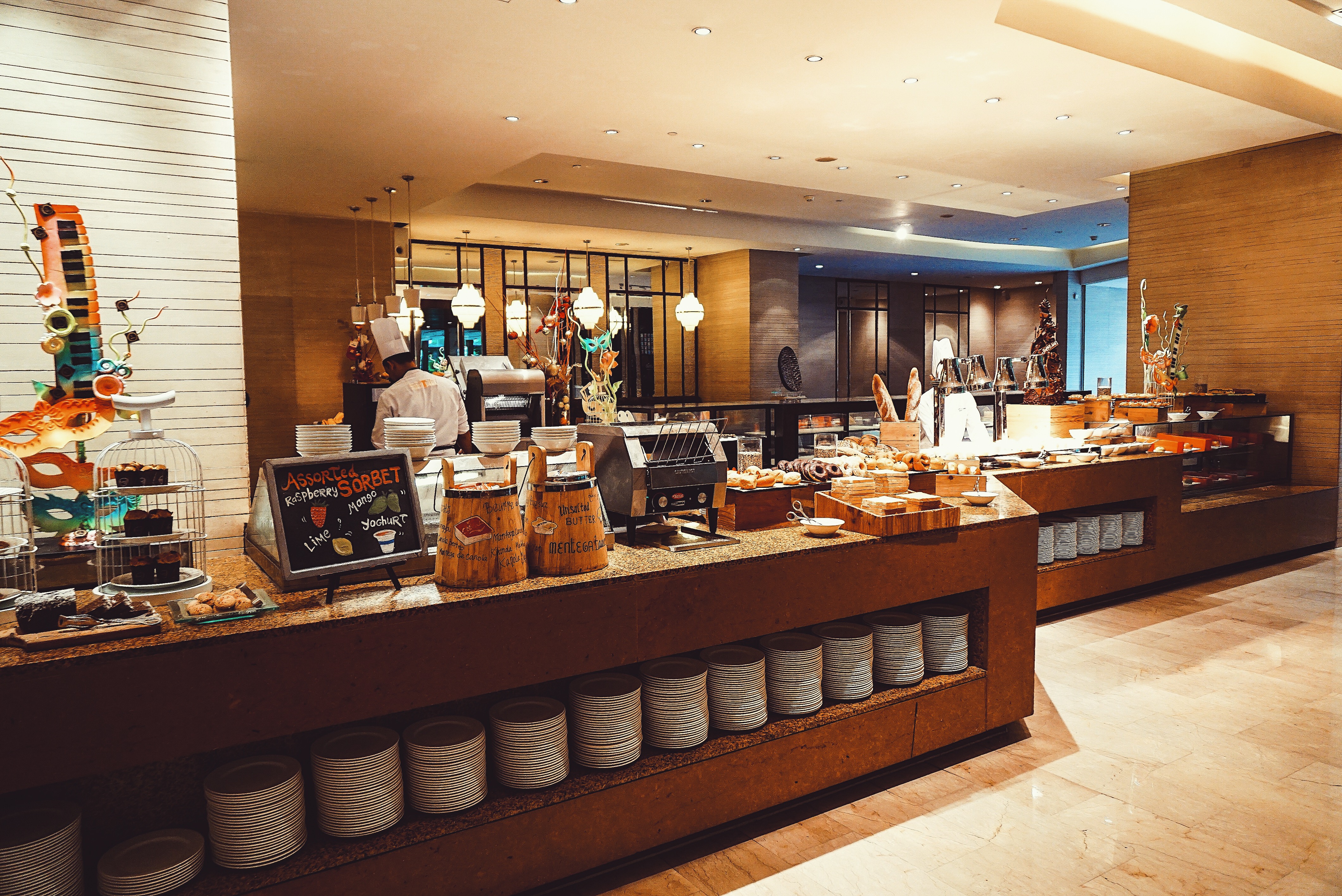 The choices here were extensive with plenty of stations, such as 3 egg stations, Indian food station, porridge station, Asian fo station, pork station, American breakfast station, Indonesian food station, salad station, Japanese food station (sushi & soup), juice station, jamu station, cake+pastry station and a newly-added BAKSO STATION which seemed to be  a crowd-favorite!
10 out of 10 for the breakfast experience at SATOO.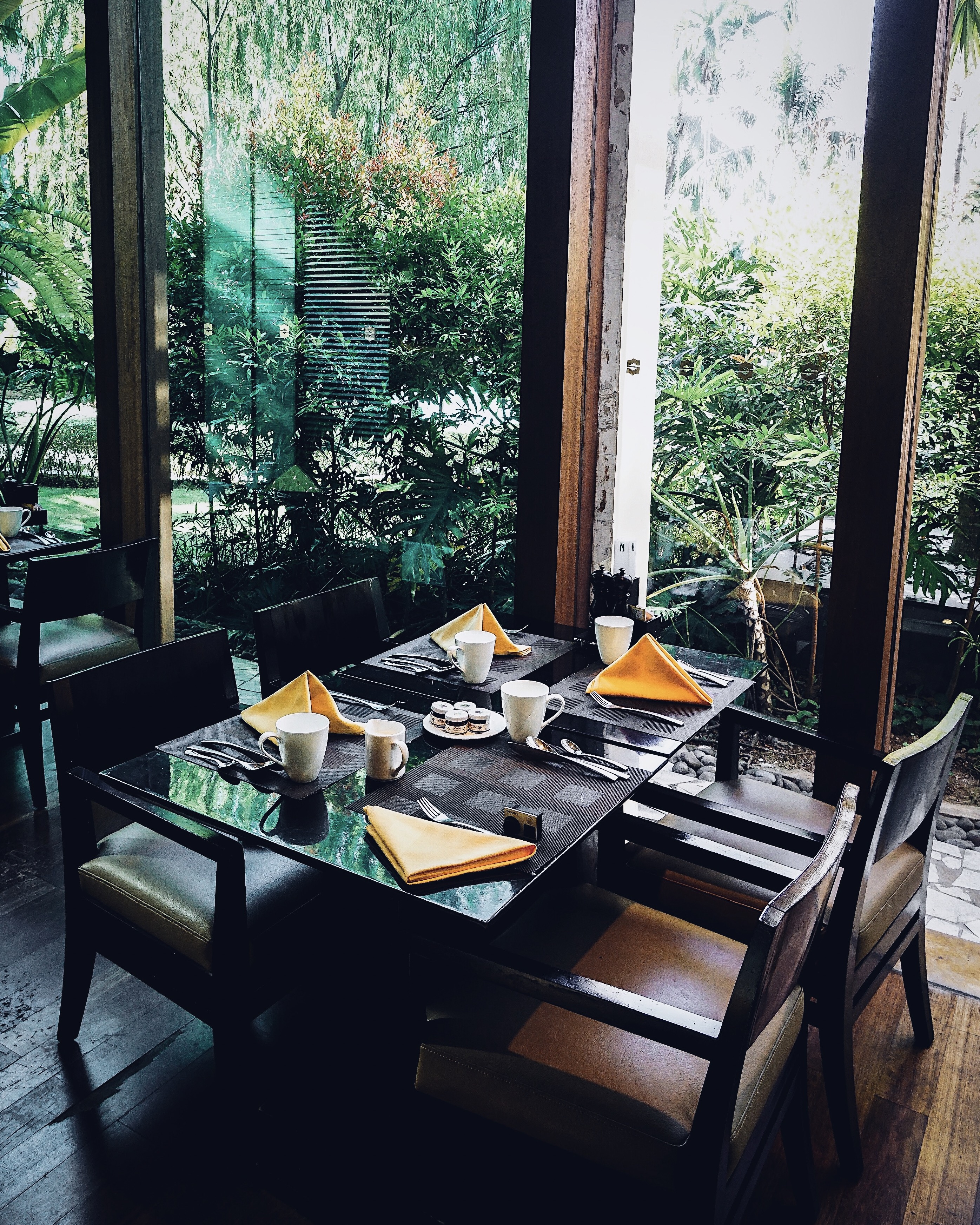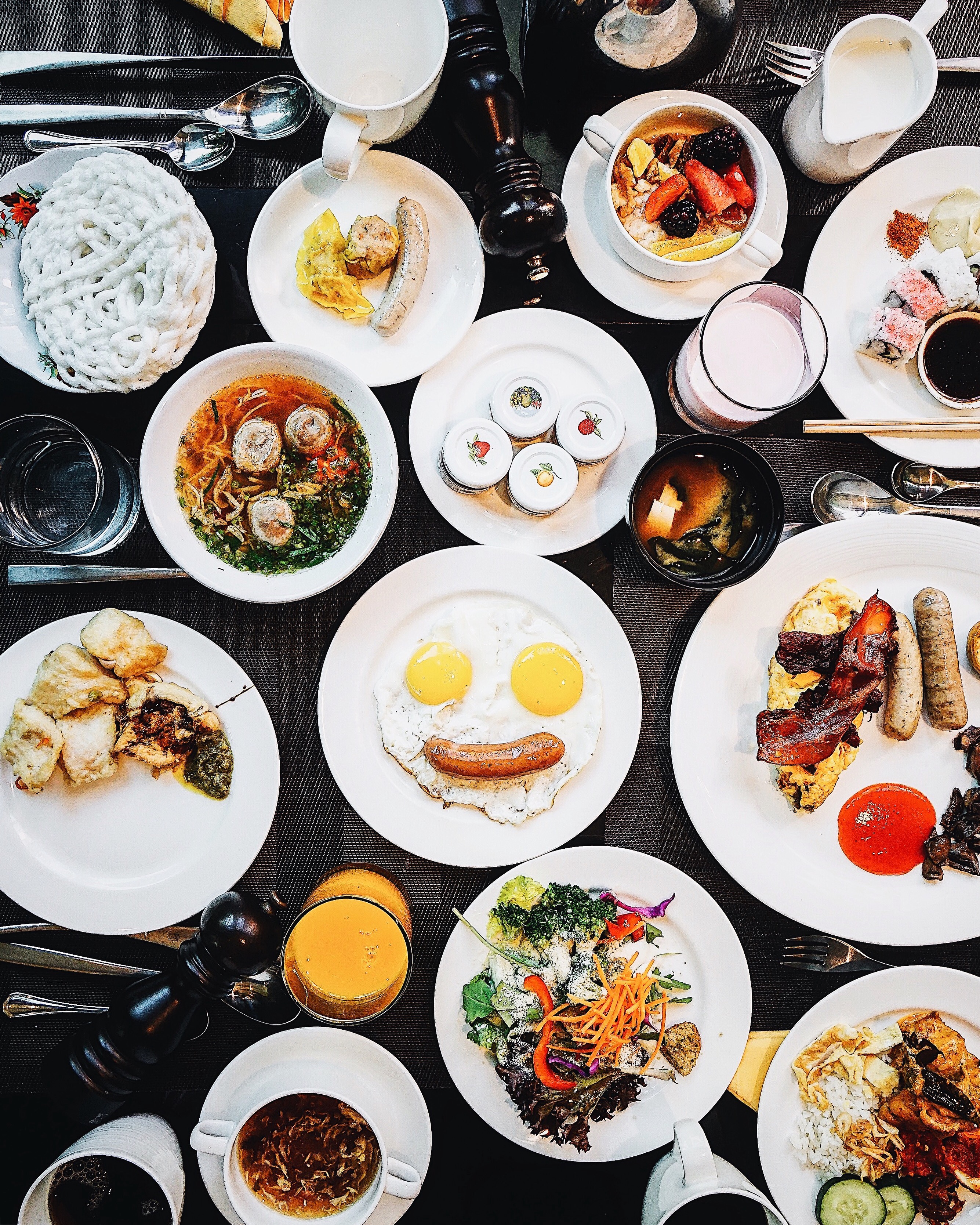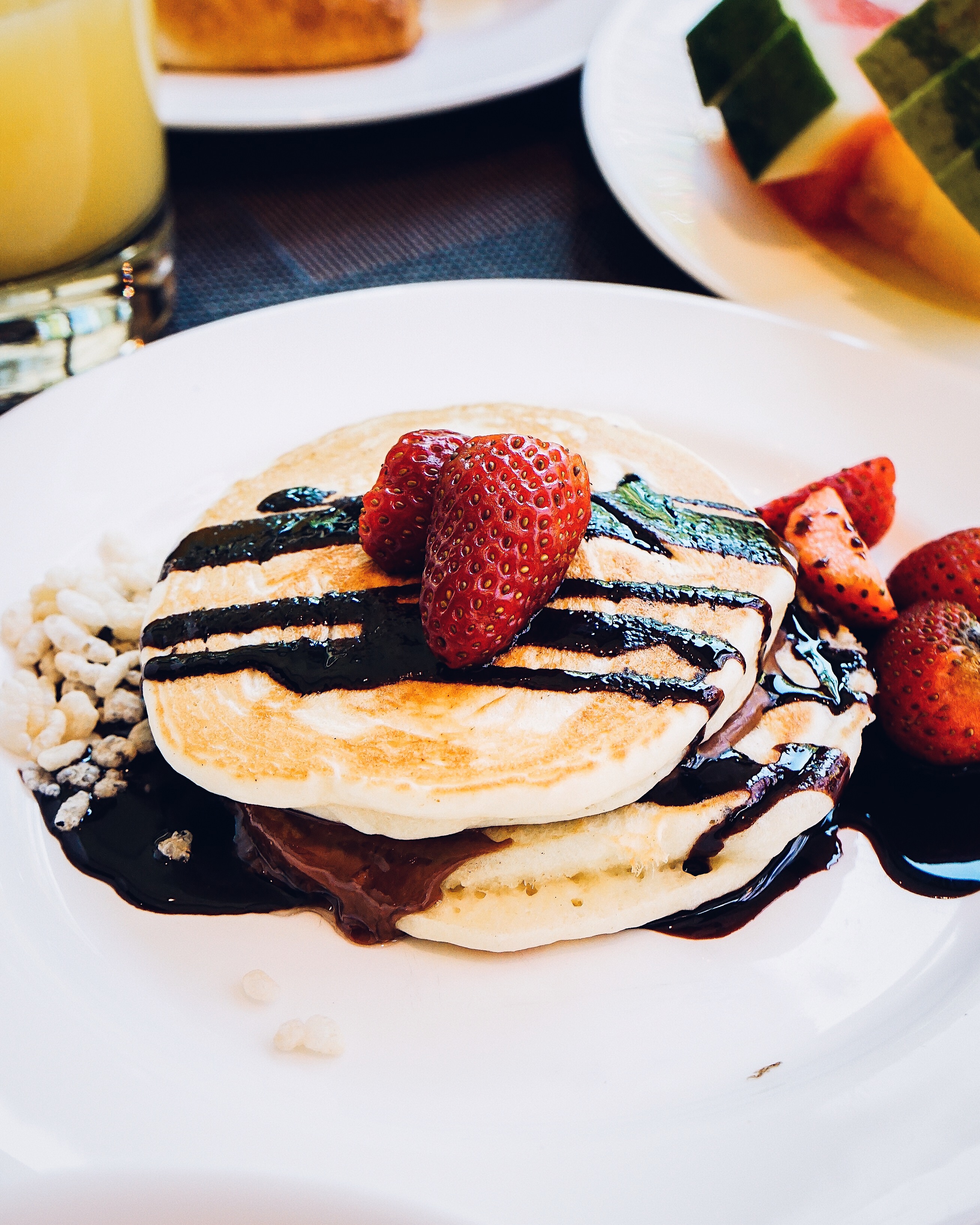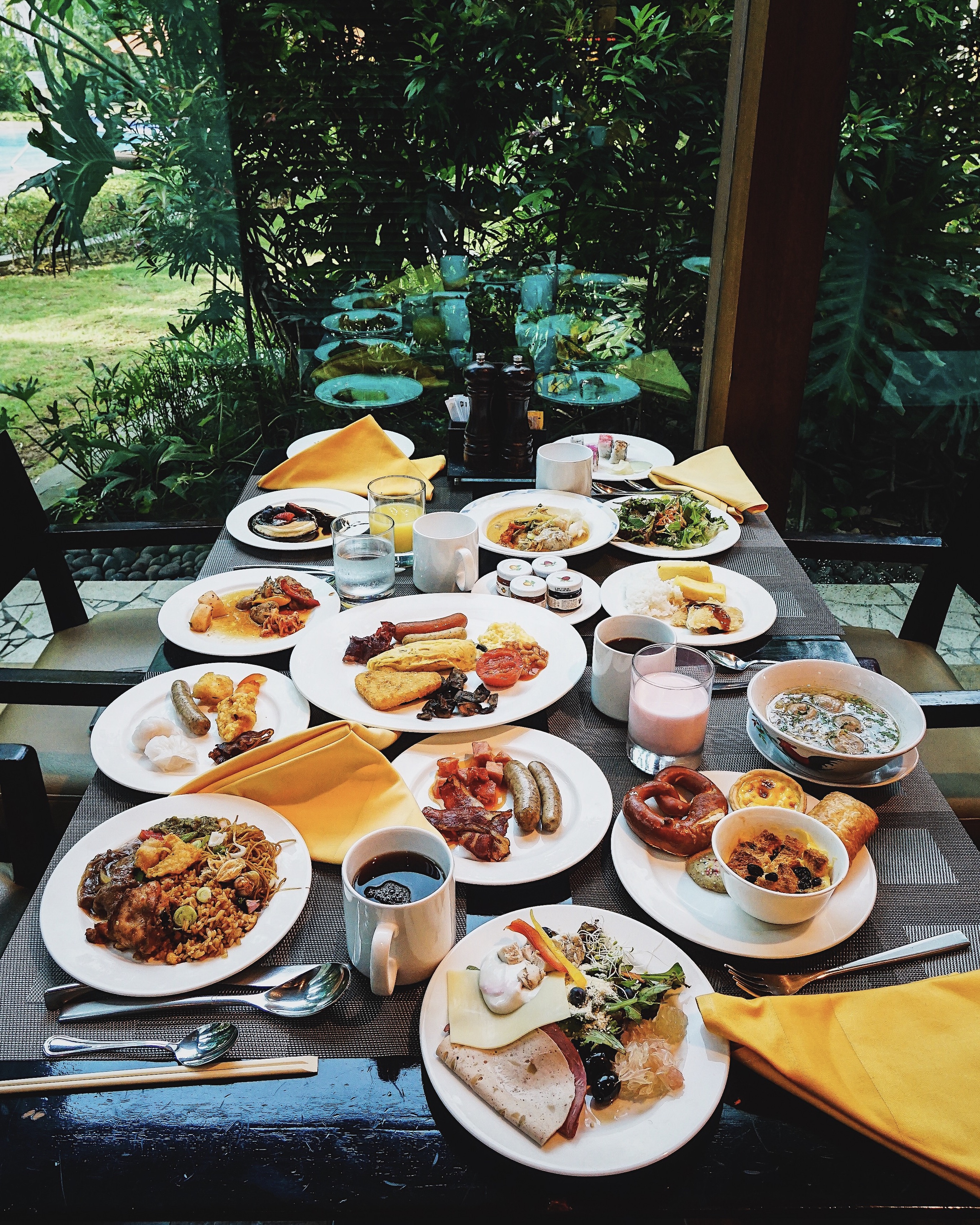 The activities I did afterwards were sleeping (duh!), venturing the nearest malls (Plaza Indonesia and Grand Indonesia), back for afternoon tea at Horizon Club, swimming at their oasis-like pool which was really fun, enjoying Evening Cocktail, having dinner and spending time with the relaxing steam+sauna+jacuzzi, and of course, being ready for New Year Countdown Party!
Like last year, Shangri-La Hotel Jakarta prepared a count-down event with live music. Oh, this year, there were popcorn and cotton candy stalls along with photo booth. Oh, the count-down party was fun! All guests looked happy and busy having fun there.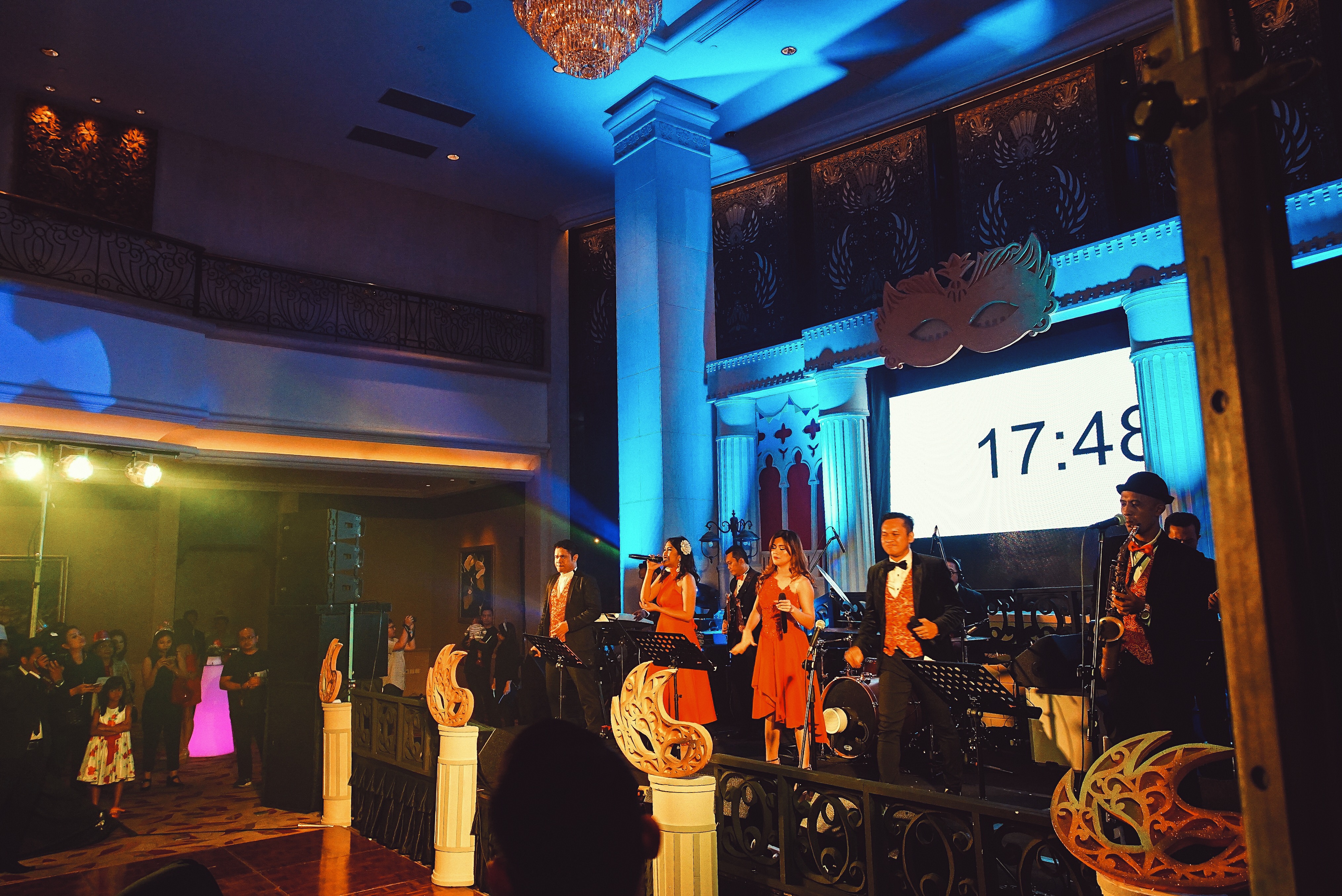 I headed back to my room afterwards and looking at the night view of the happy city made me happy too. Oh, I seriously had a very good night sleep that evening!
The staycation ended on 1st Jan 2018, and I just had to be ready to face the reality again the next day. Working routine comes again, but the memory of spending a whole great NYE at Shangri-La Hotel Jakarta will be timeless. Thank you Shangri-La Hotel Jakarta and team for the great hospitality. See you soon!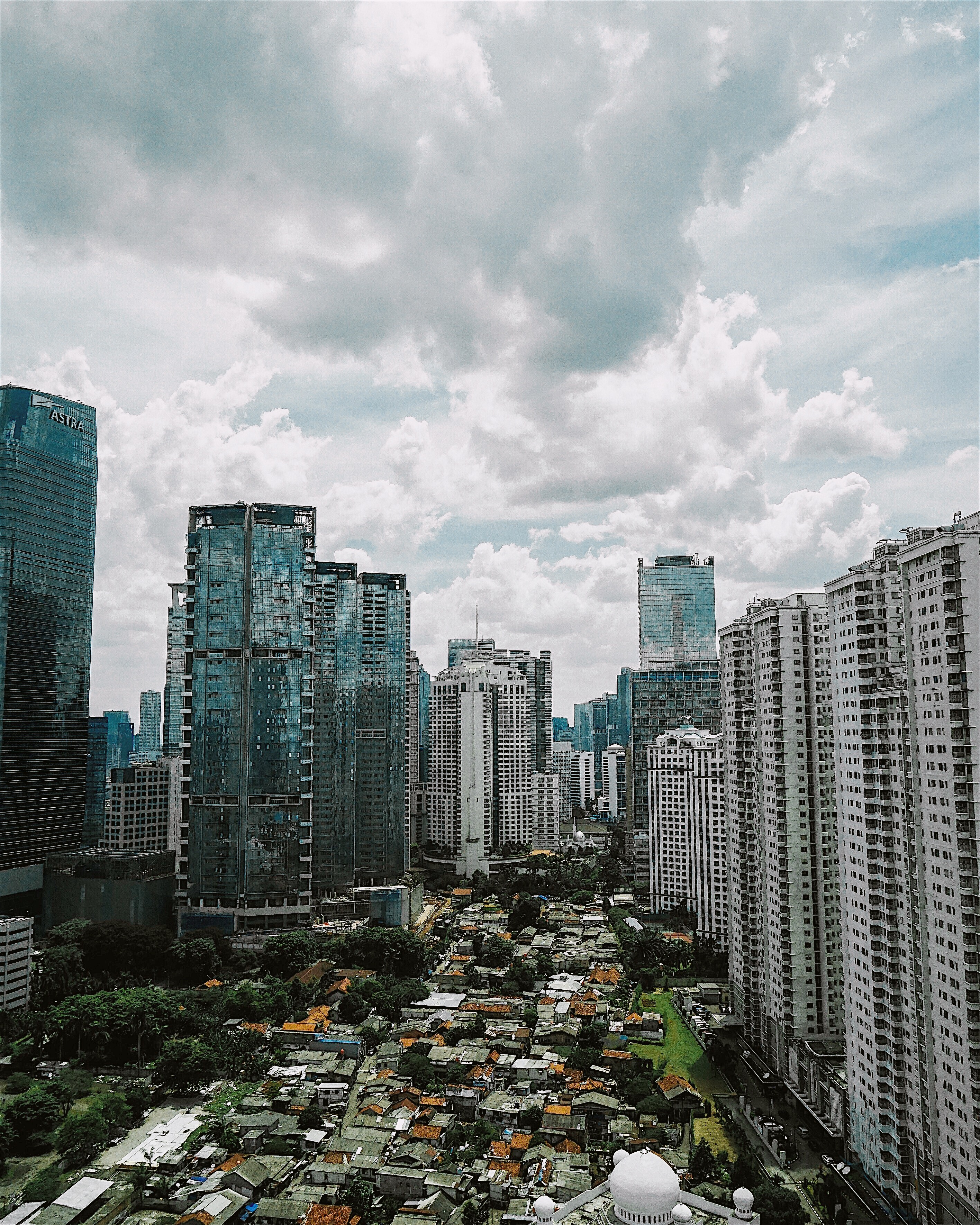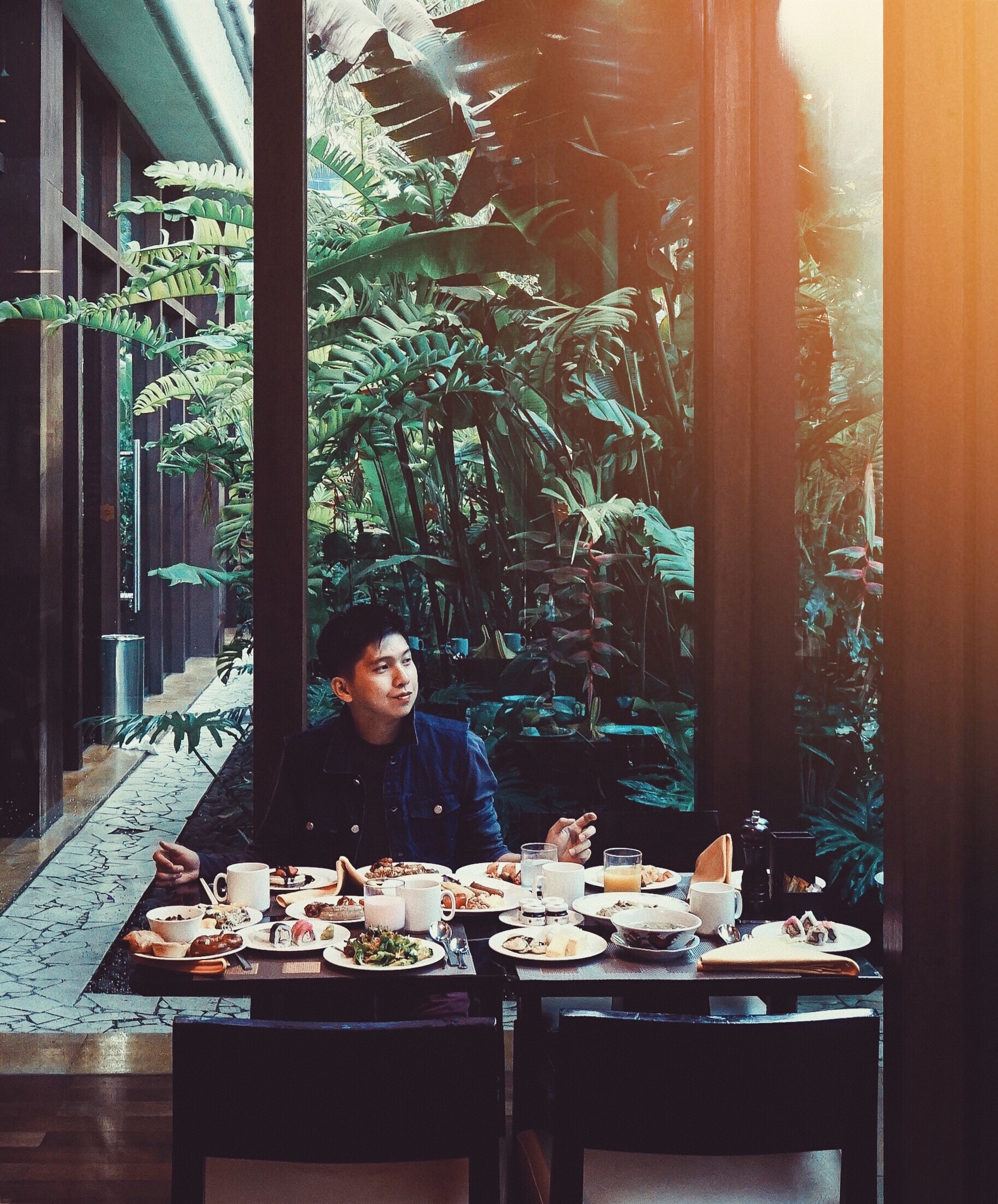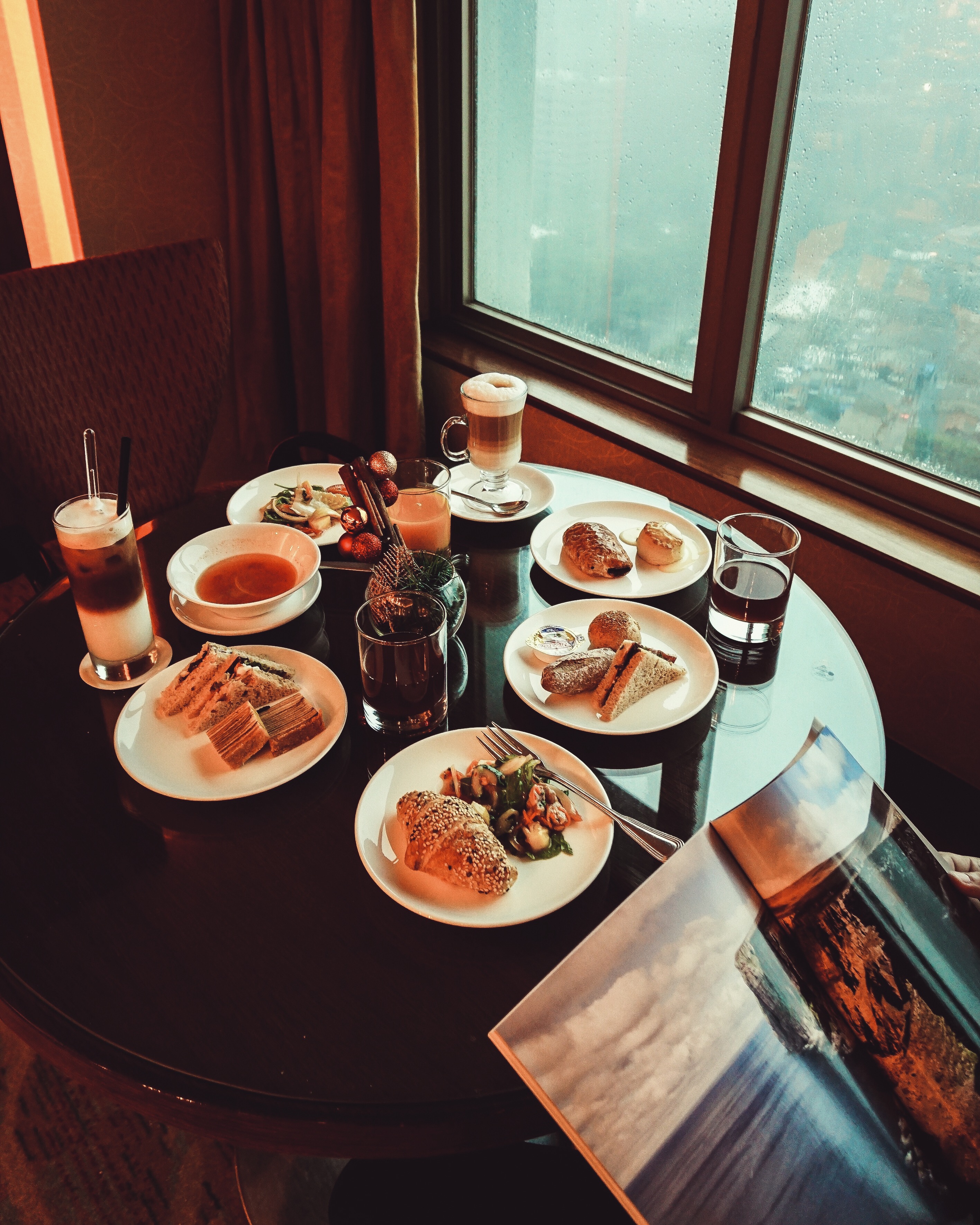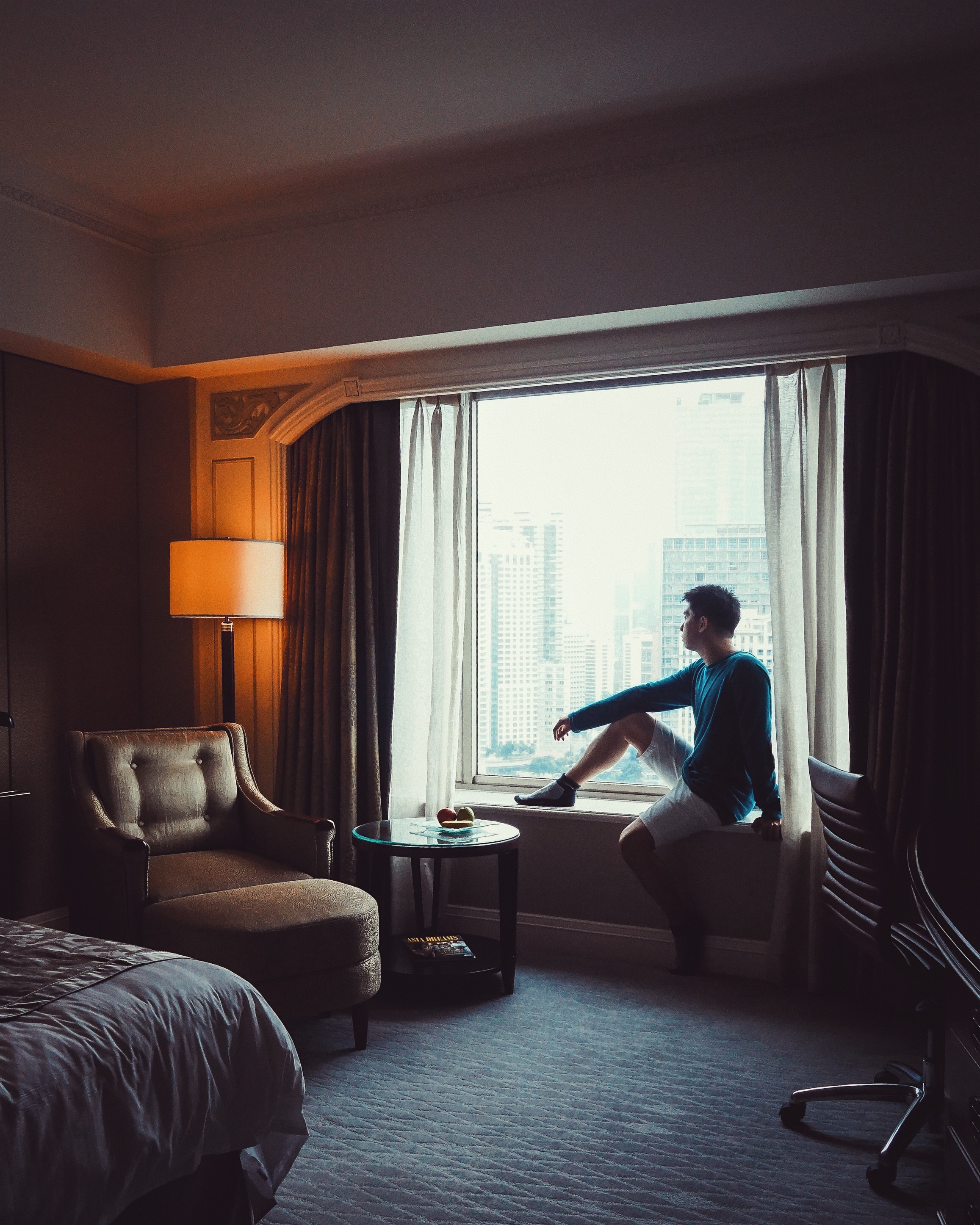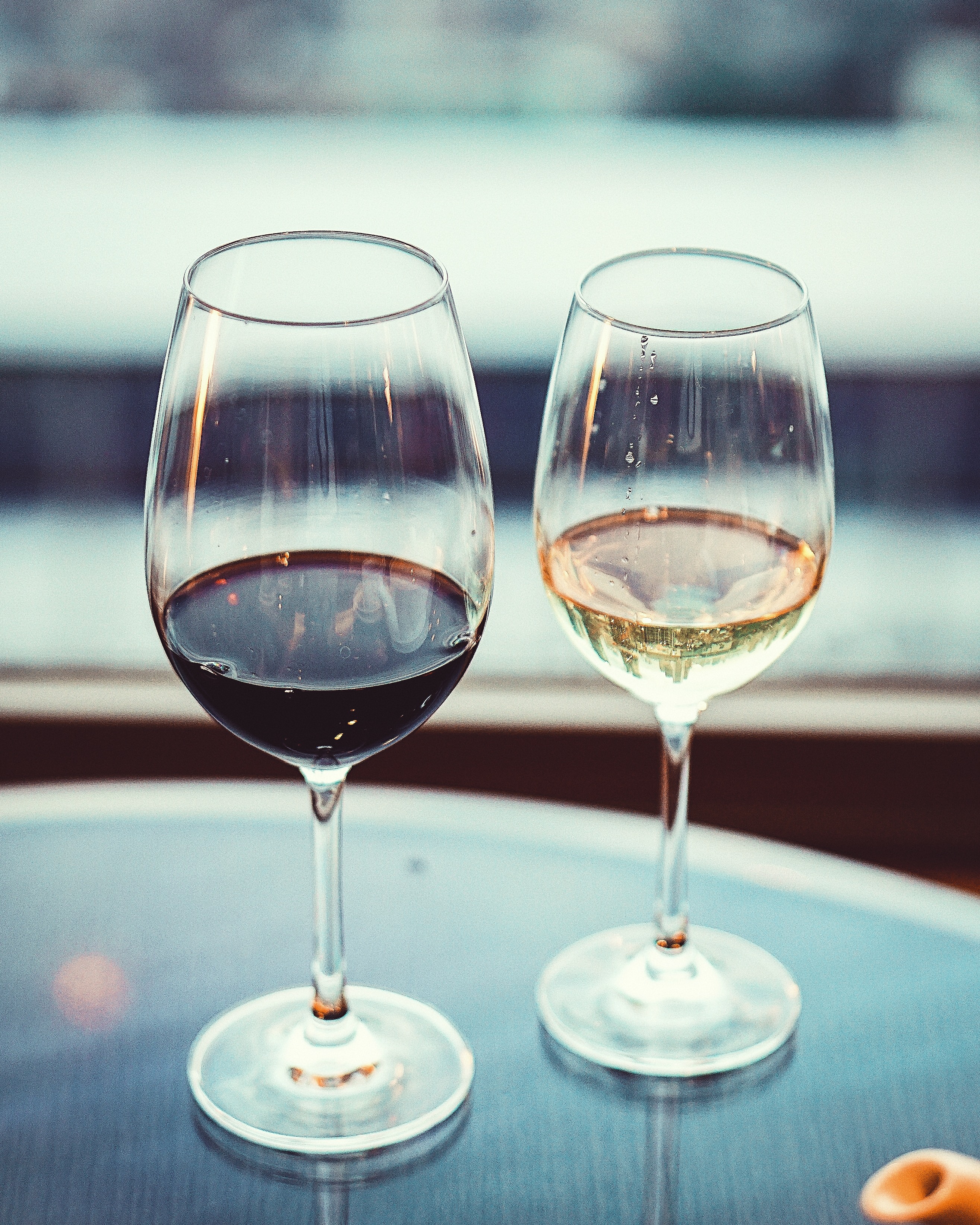 Feeling a bit like New York, ain't it?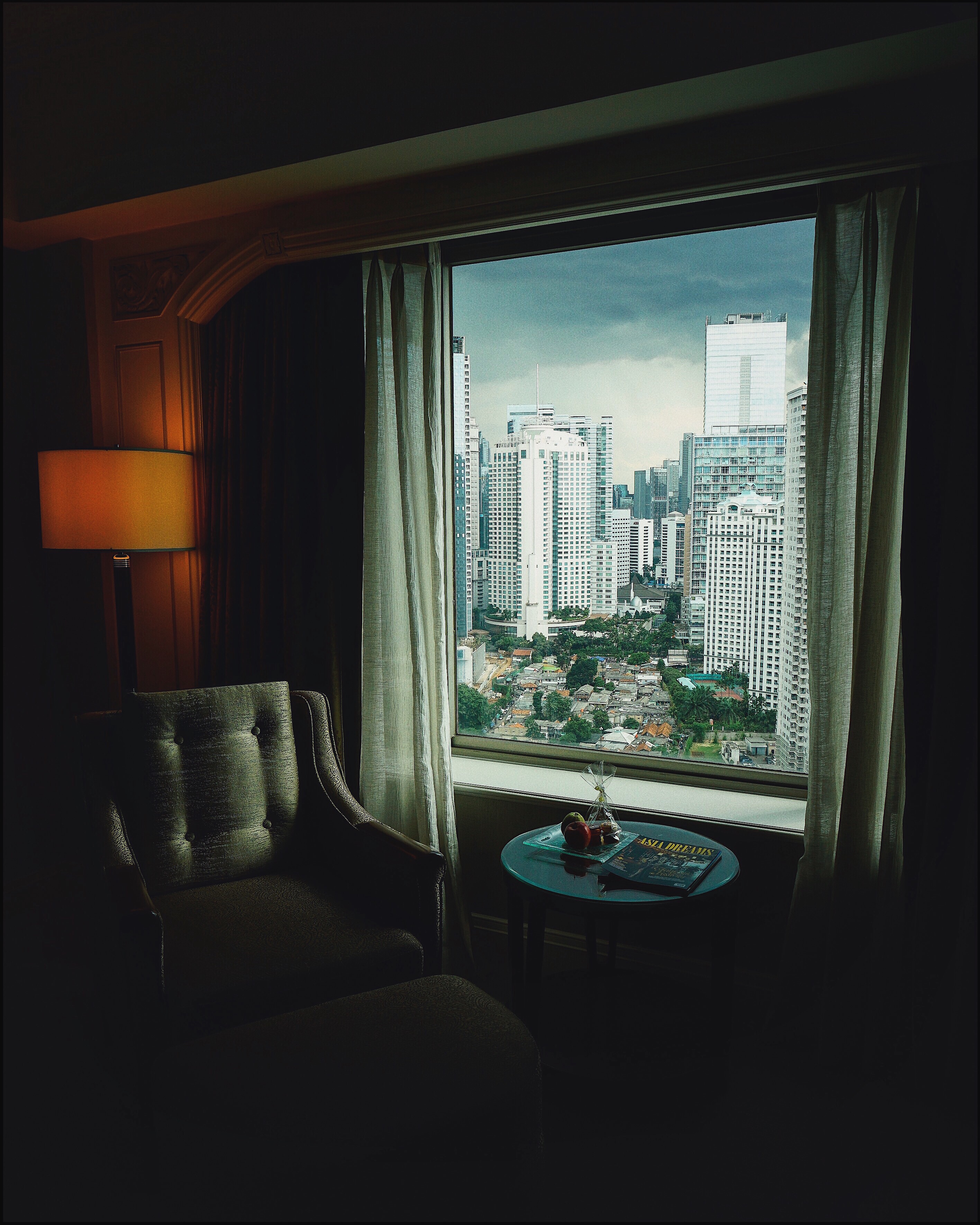 SHANGRI-LA HOTEL JAKARTA
Kota BNI JL. Jend. Sudirman Kav. 1
Jakarta, 10220, Indonesia
Telp: +6221-29229999
Fax: +6221-29229900
Website: http://www.shangri-la.com/jakarta/shangrila
Instagram: @shangrilajkt