Last December during my visit to Bali, I spent some of my time visiting beautiful places in Pecatu/Uluwatu area. One of the most notable (probably amongst all the trips I have ever had) findings was The Edge. Well, me saying superlative things like this, you should understand the reasons why.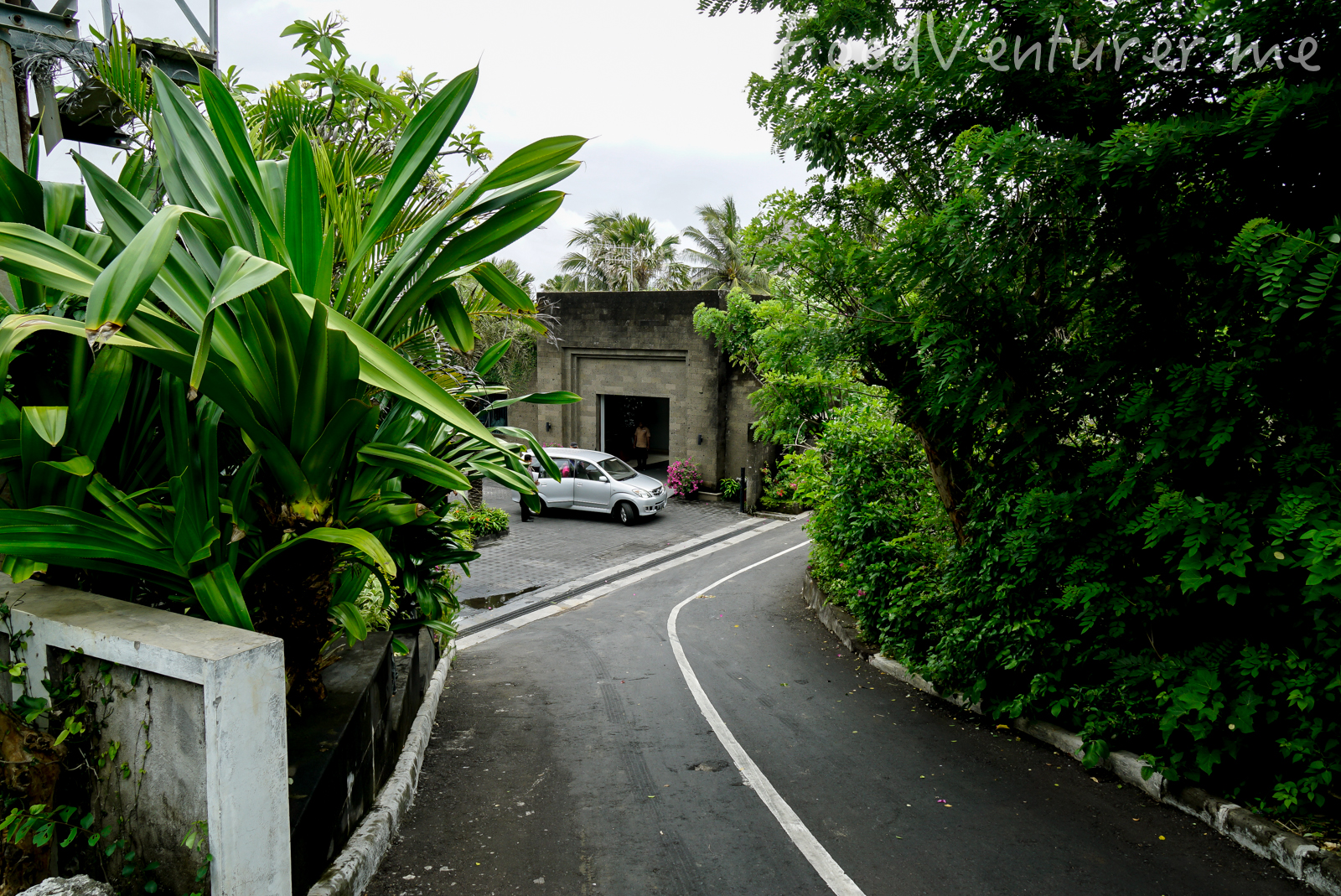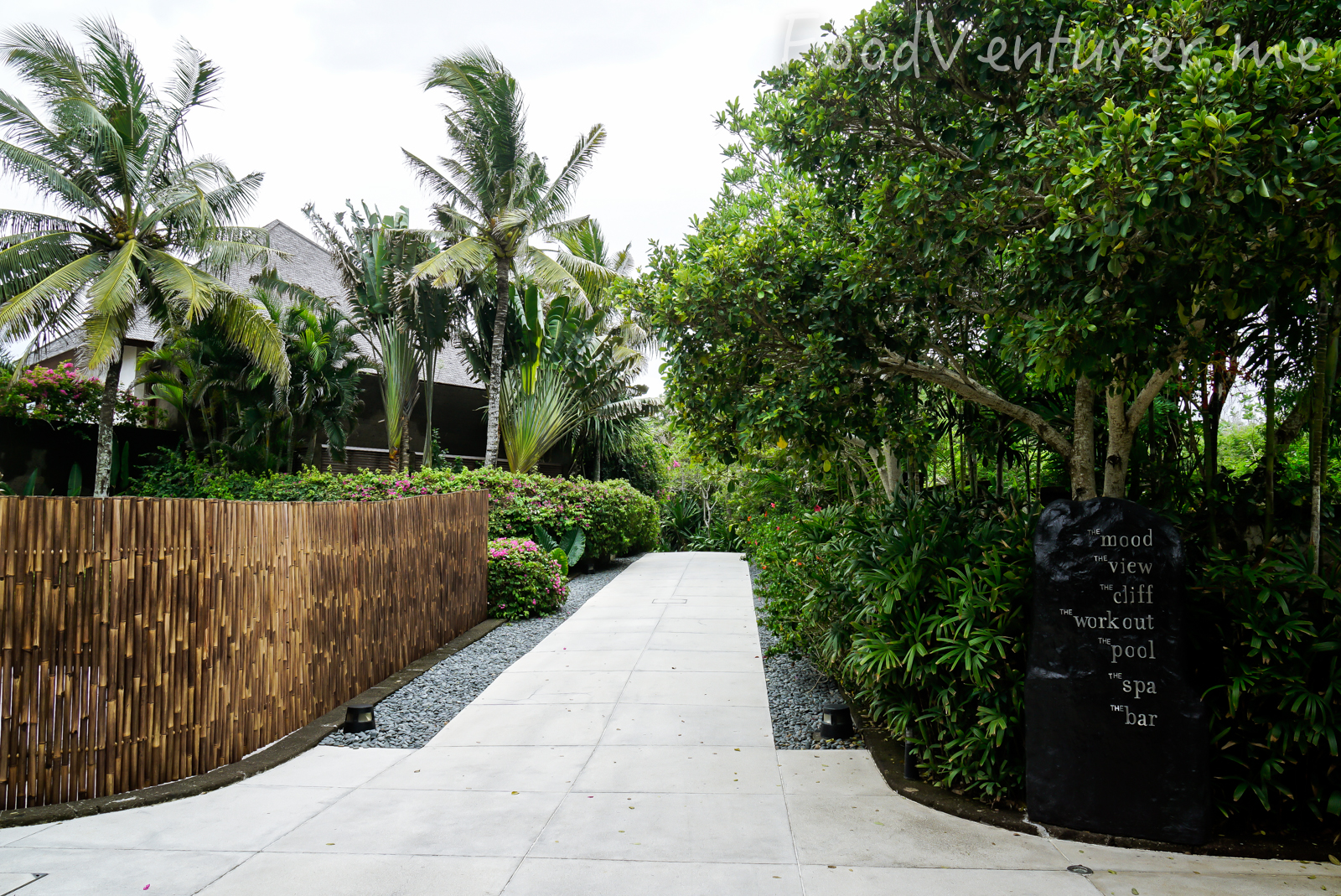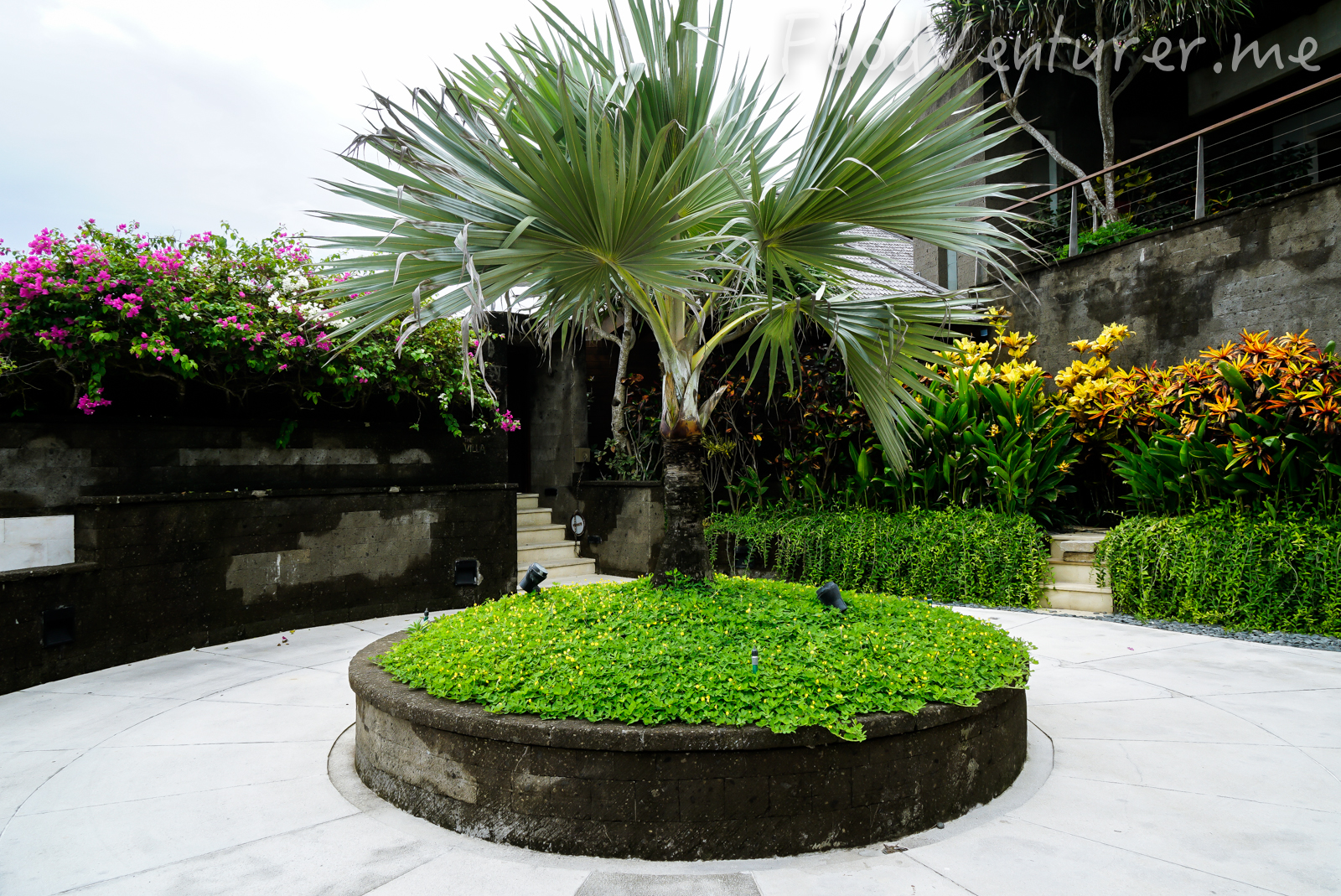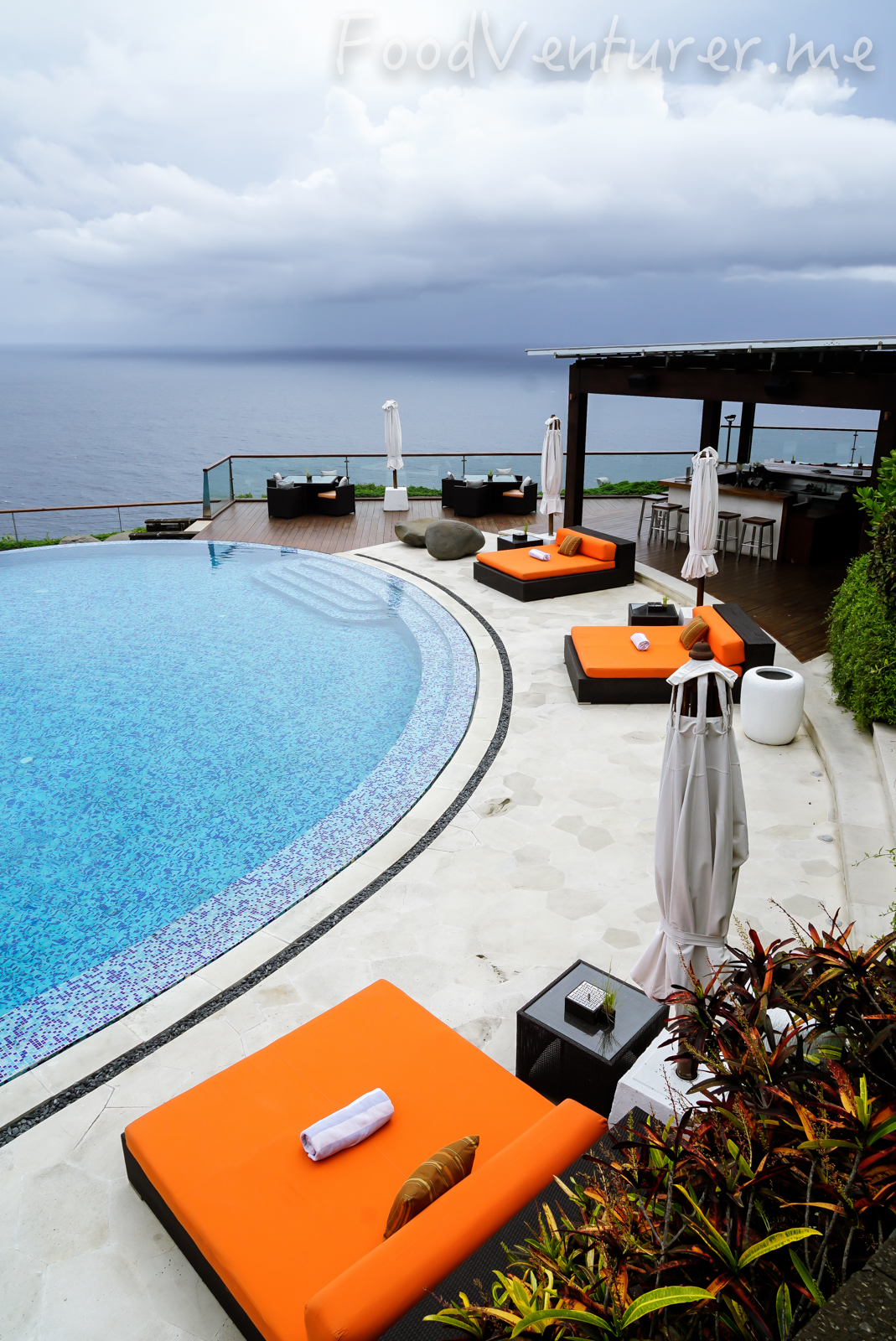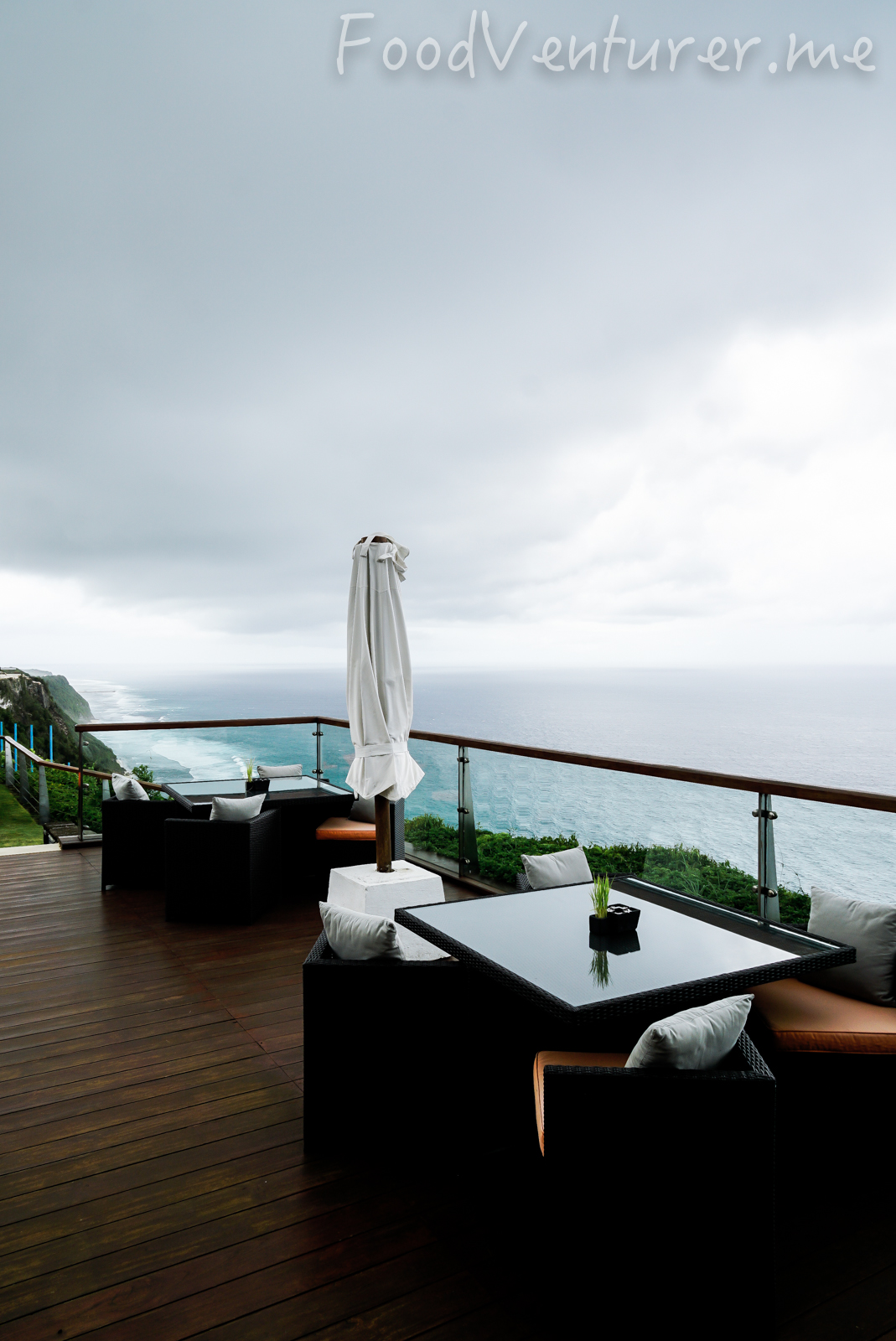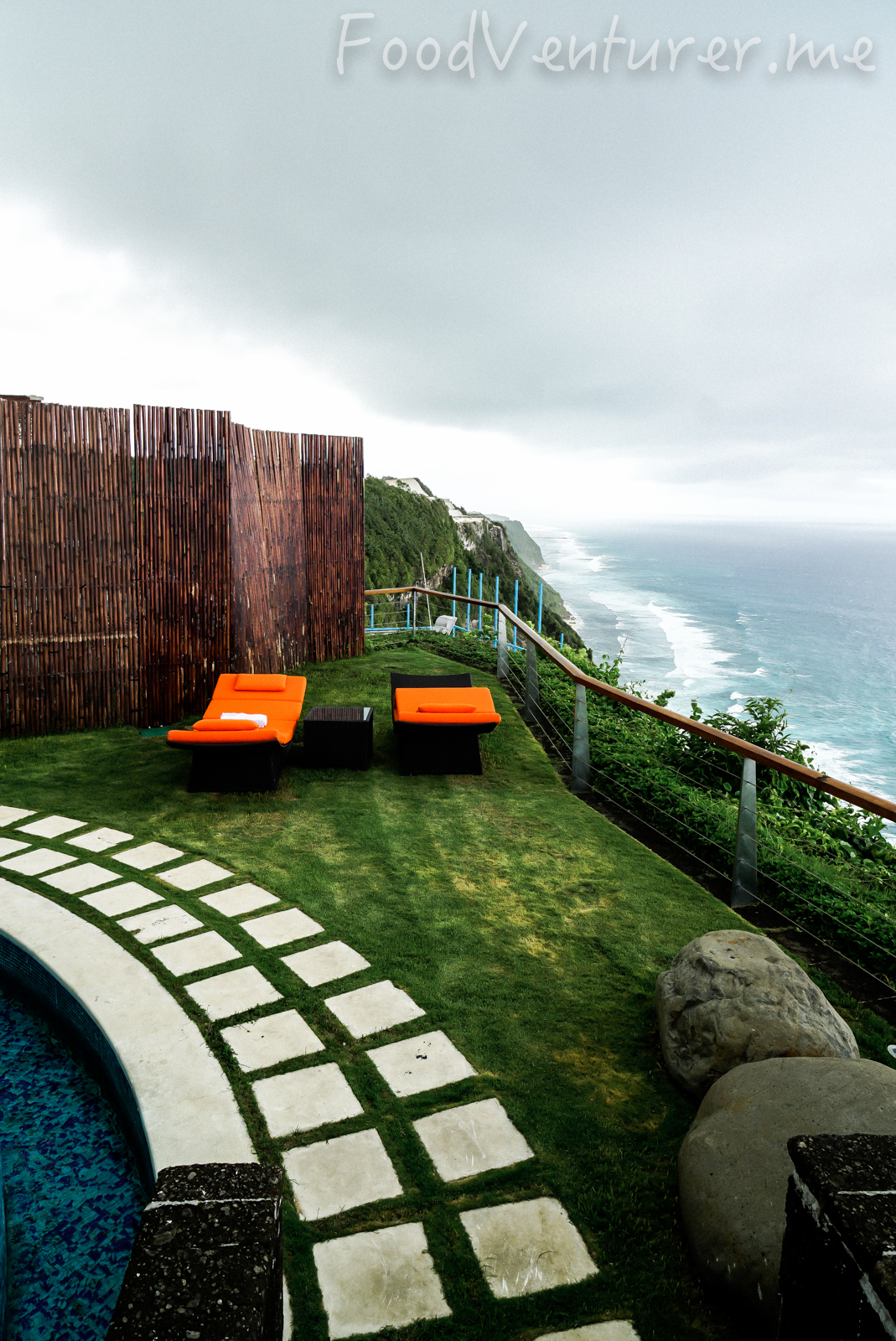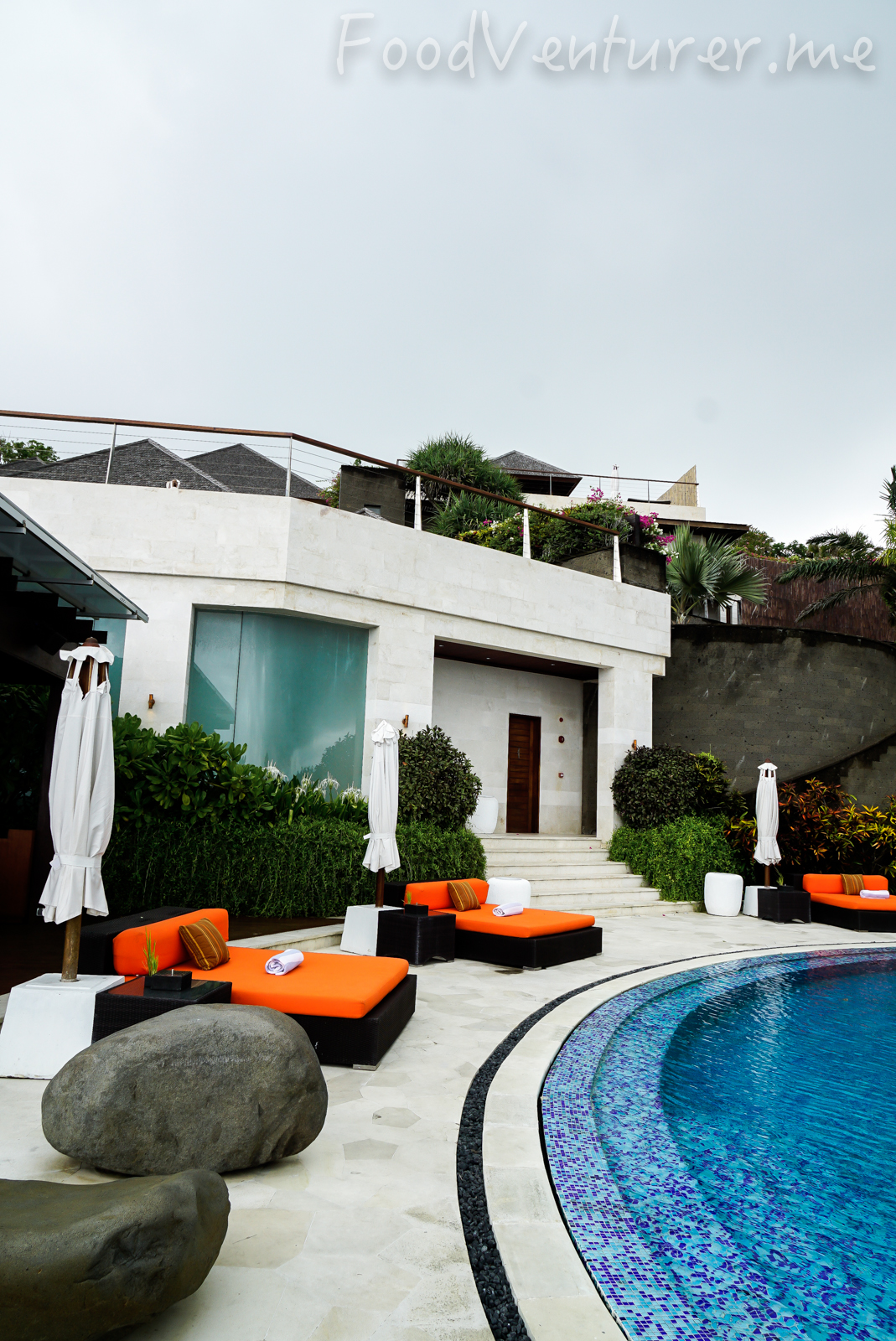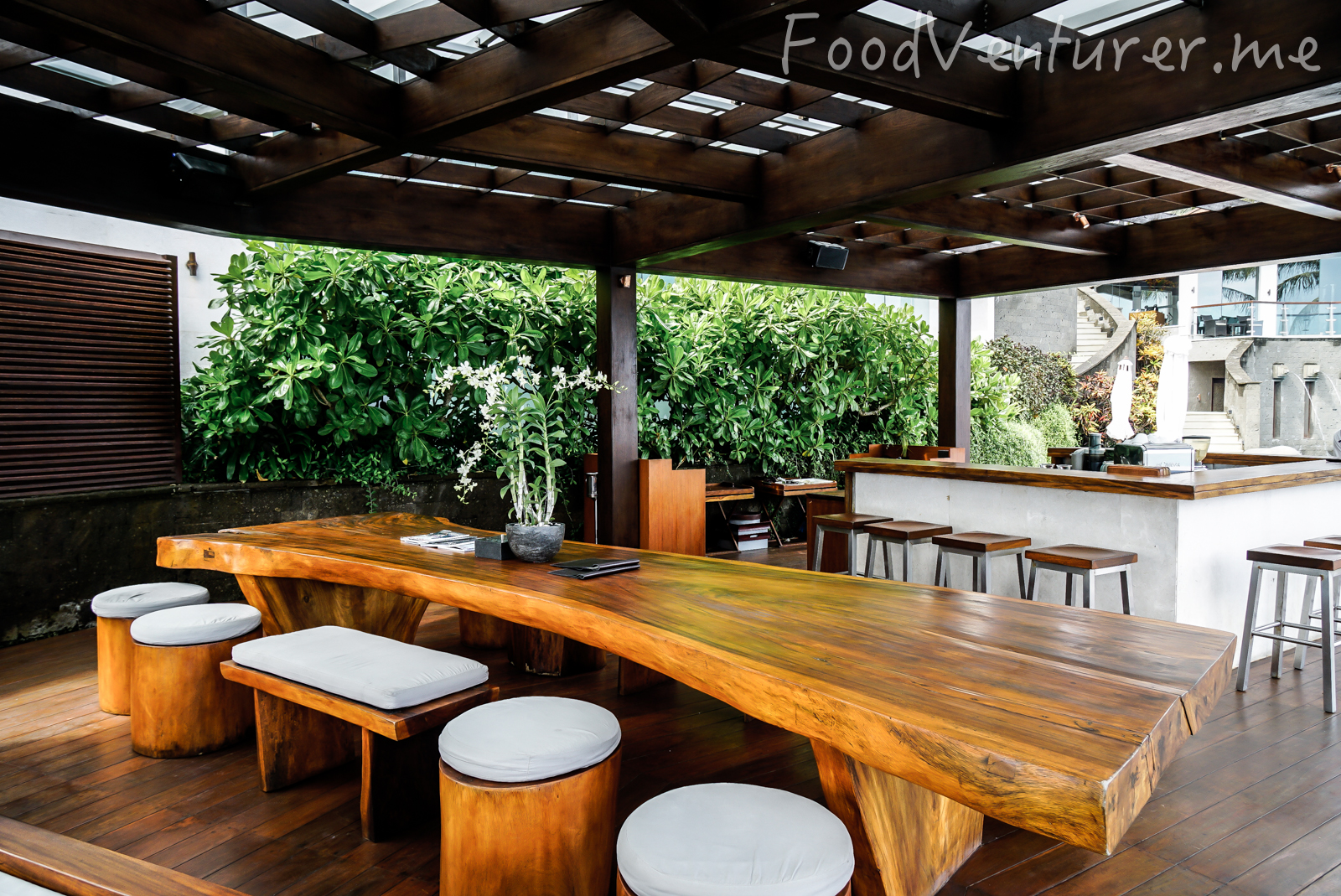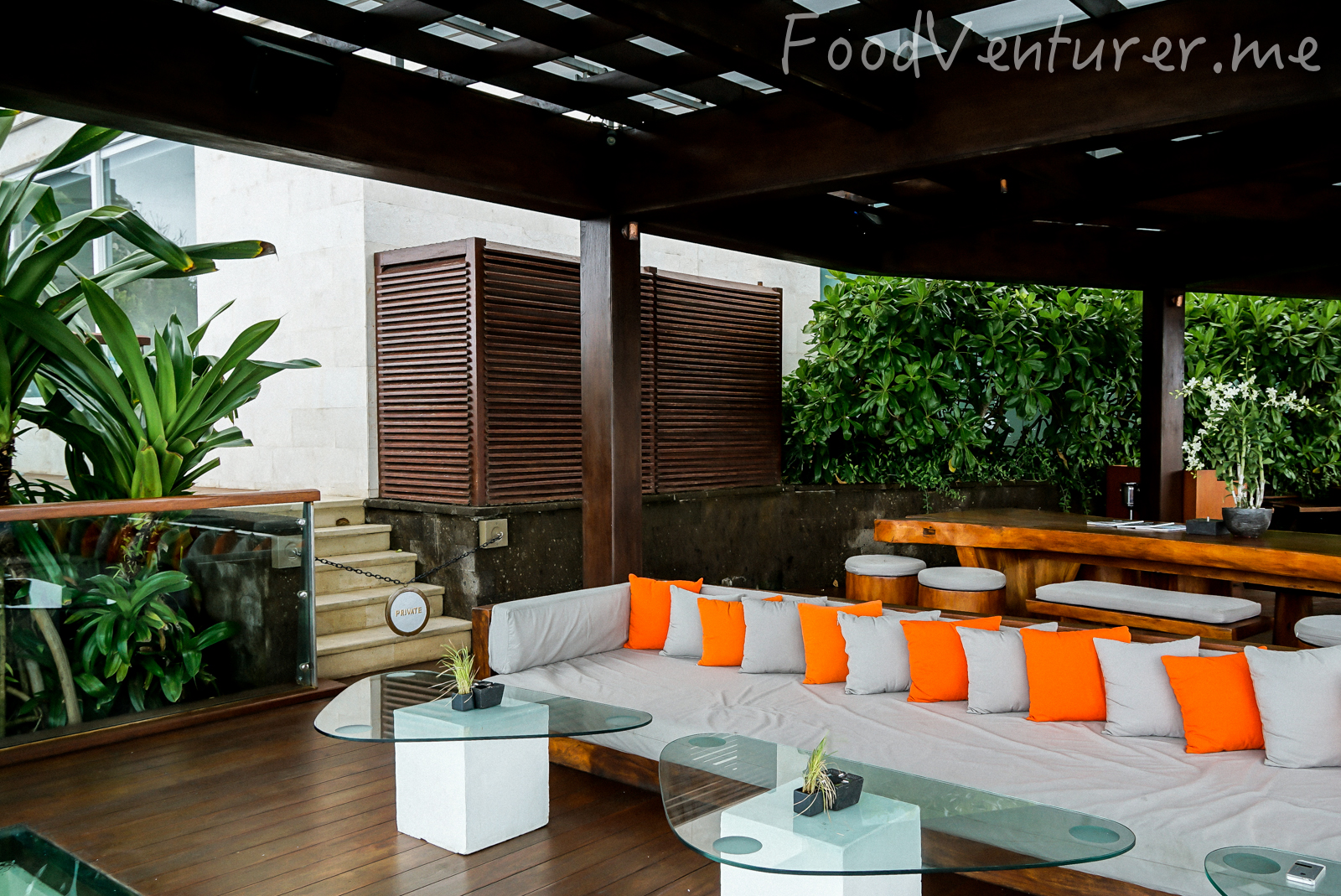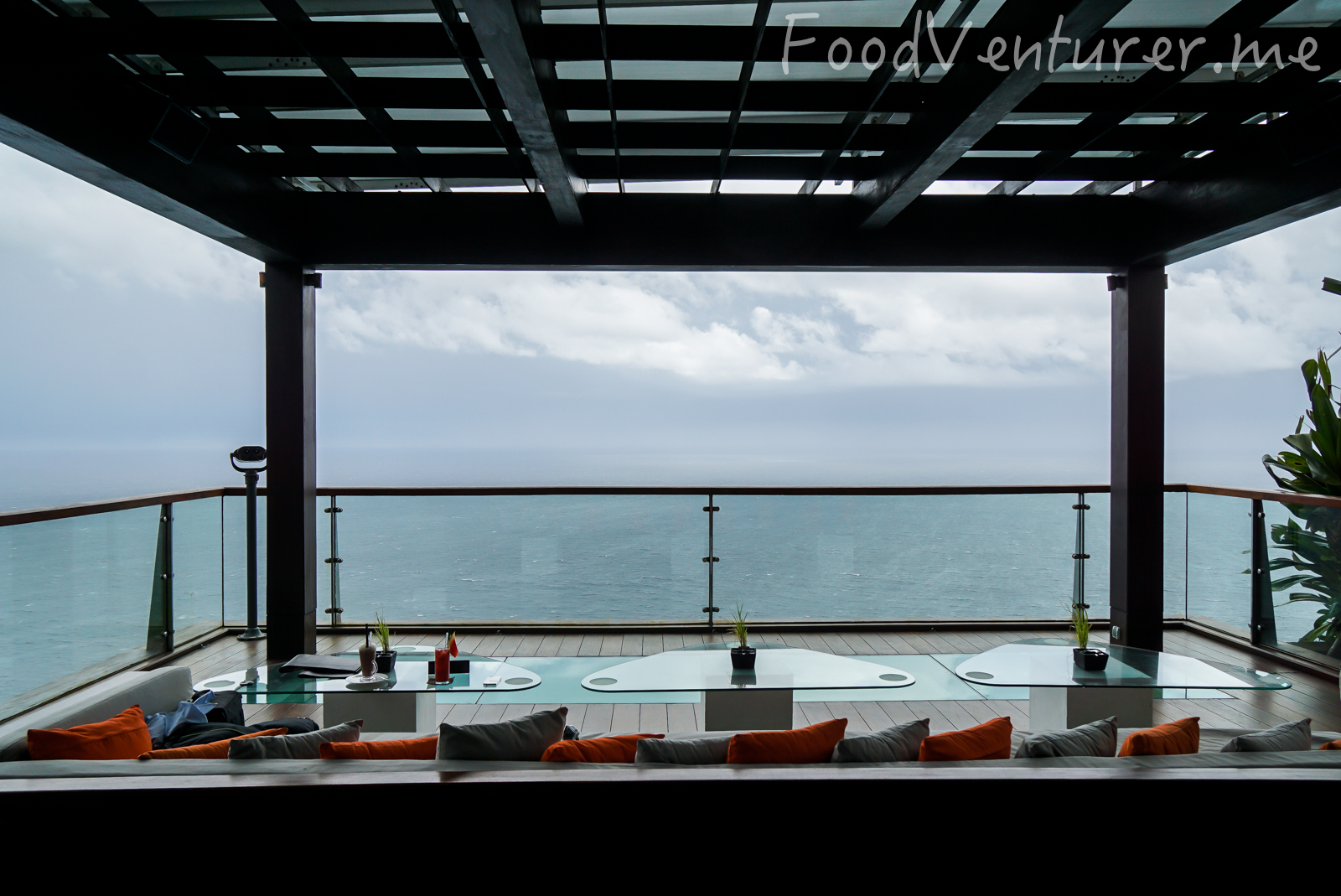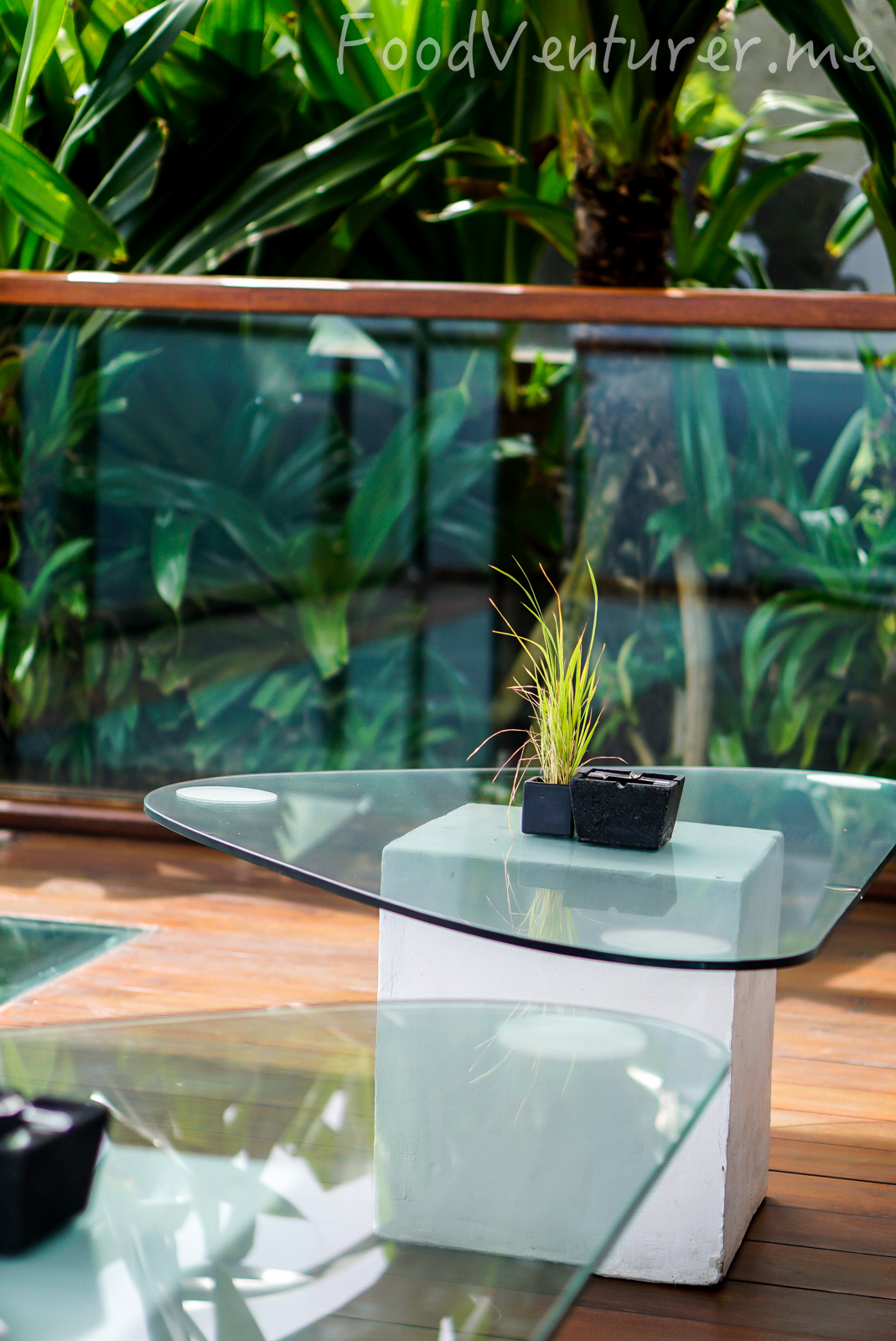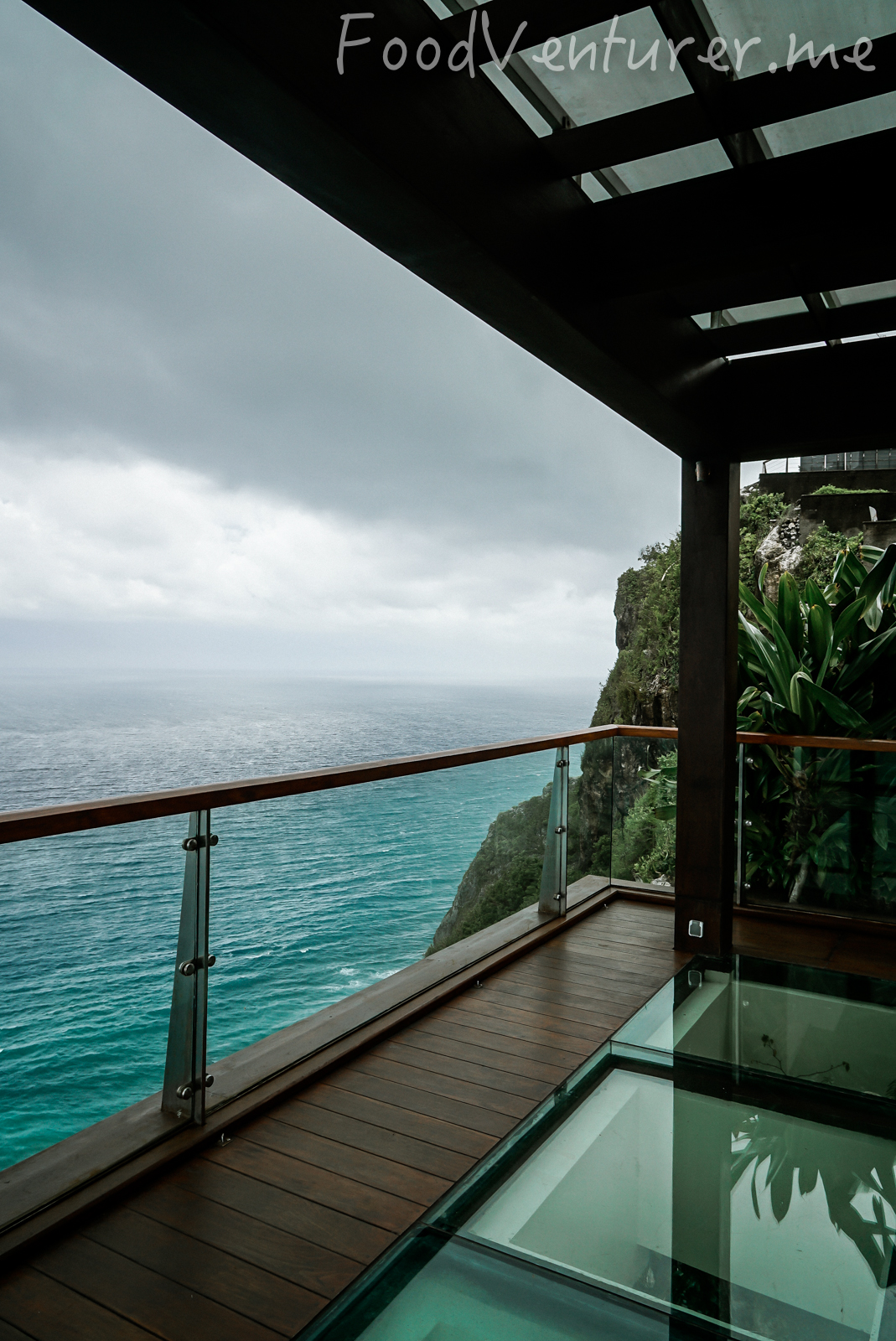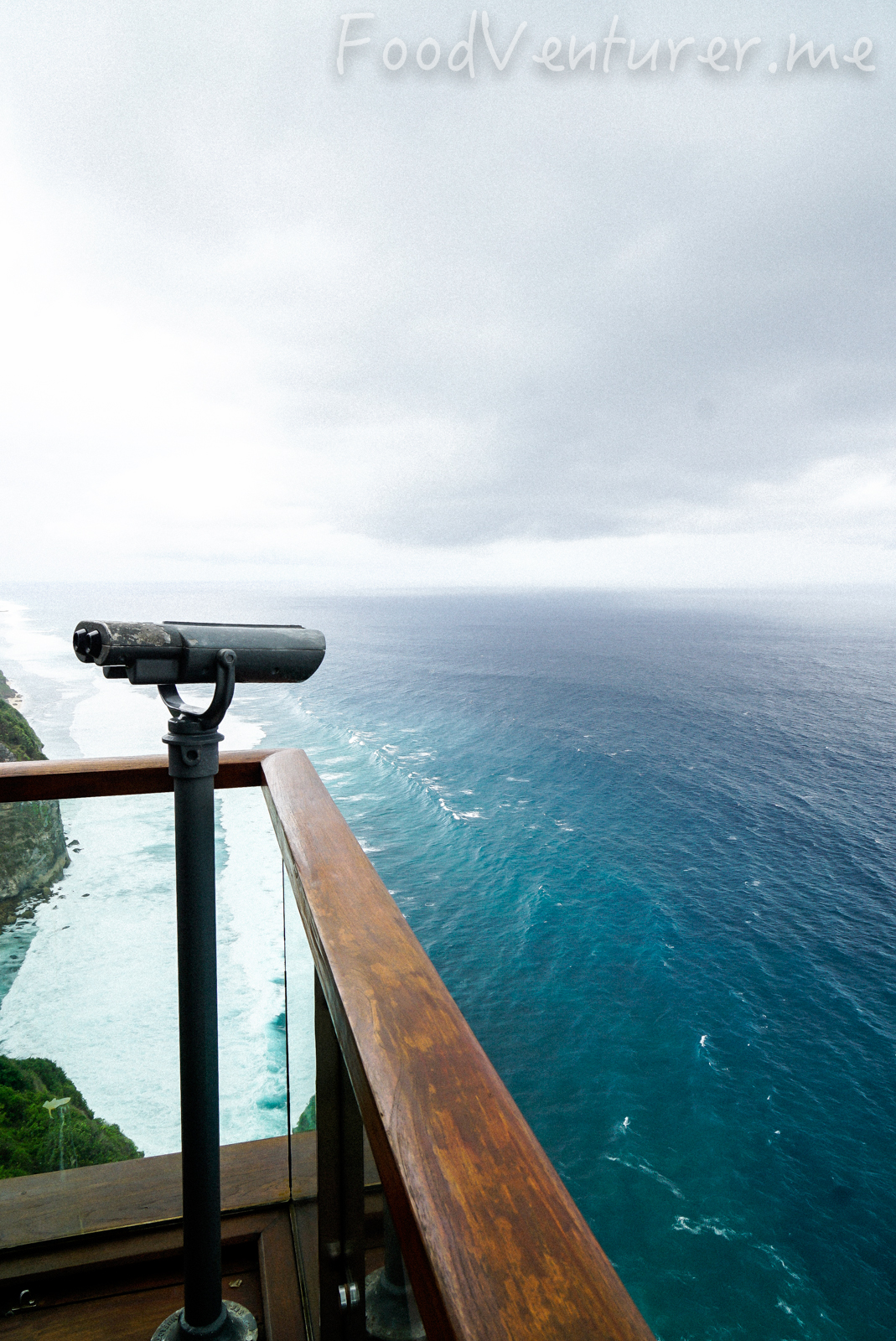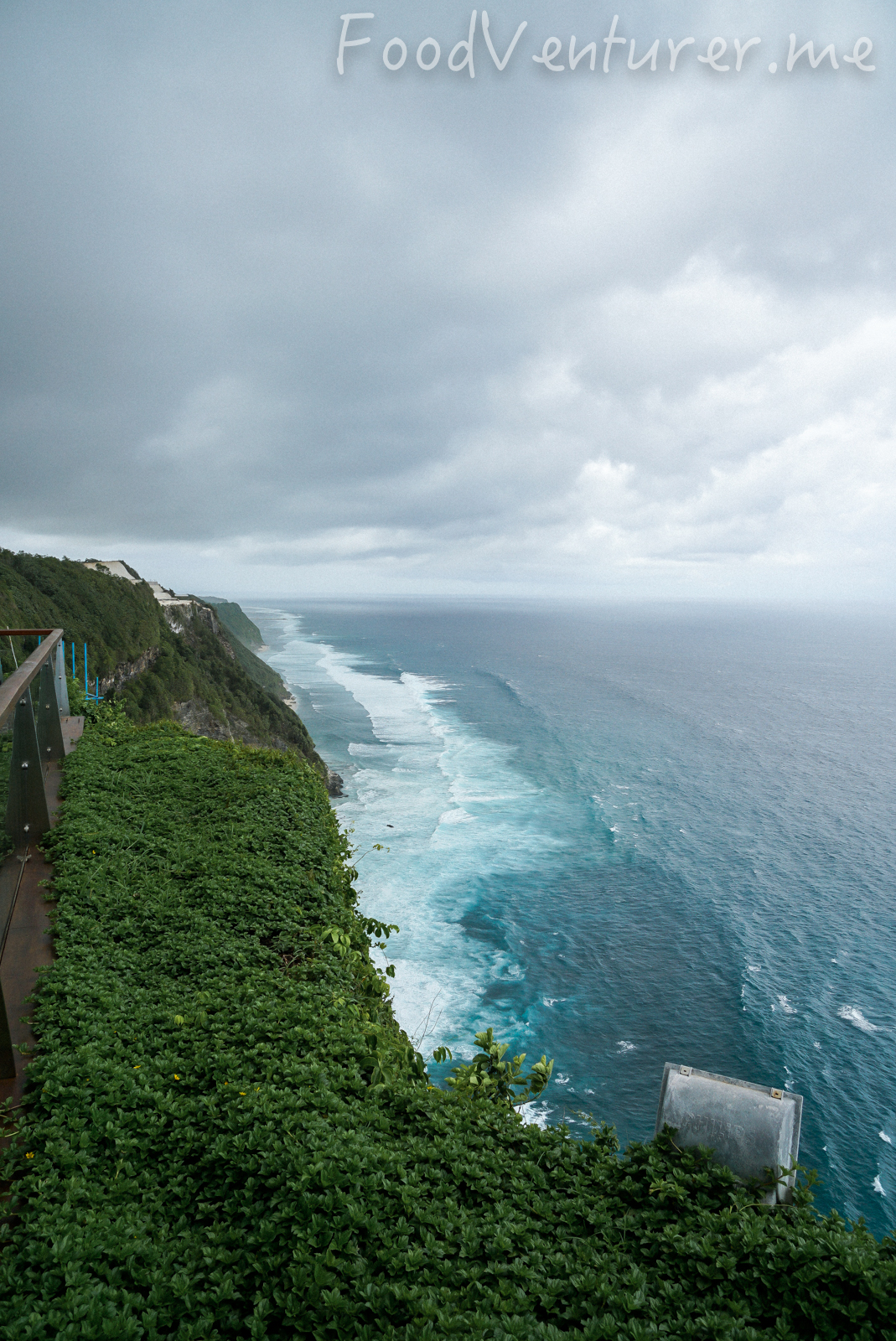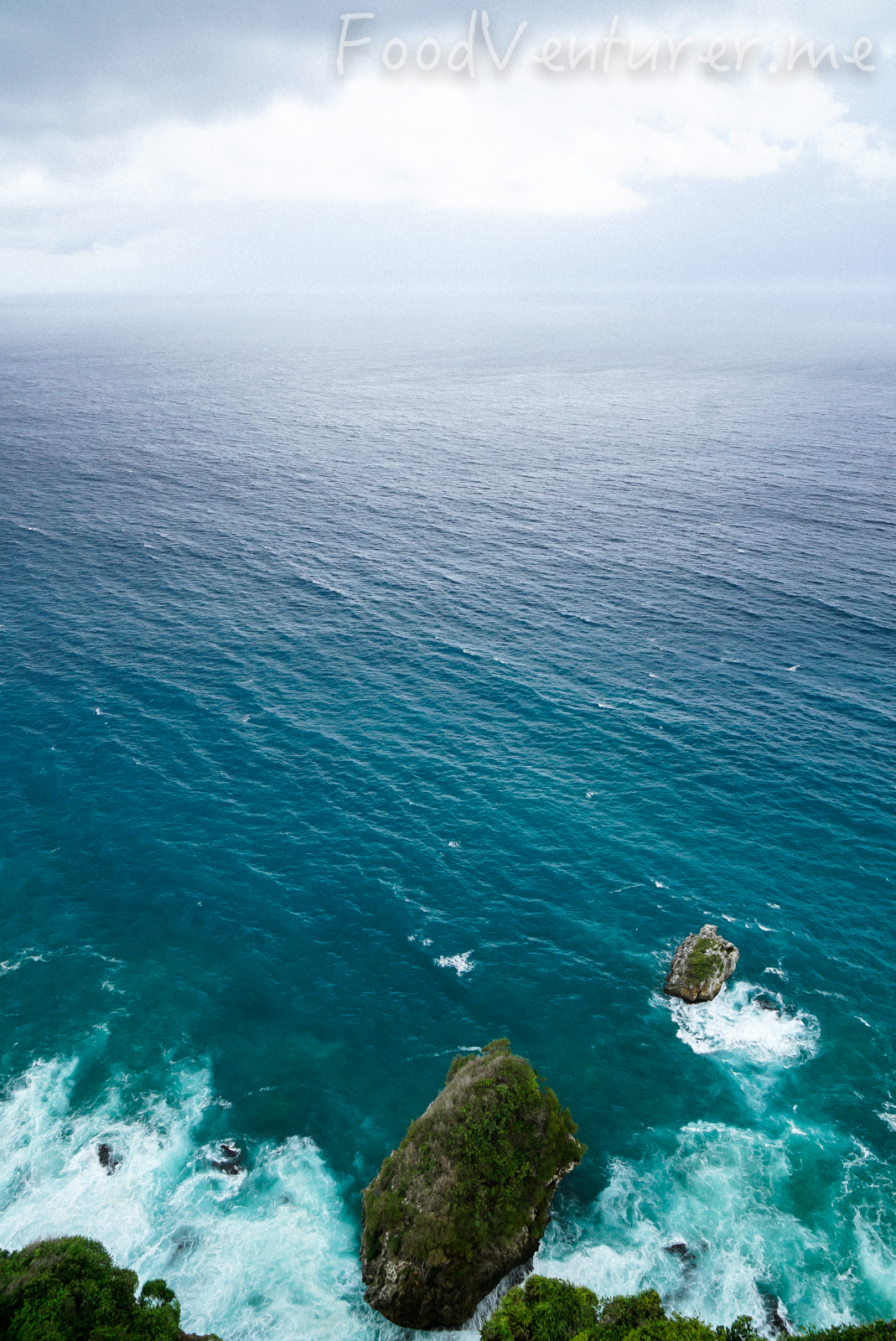 My visit happened to be on 25 Dec 2015, and of course I booked in advance by emailing them. The pool bar is not always open (sometimes booked for private events such as wedding) so you must call or email them first to avoid your disappointment. I remember that it was around 2 PM and the weather was surprisingly good (as seen in the pictures). After being fetched with a buggy car, we reached the bar and pool area in about 1-2 mins. From this point onwards, everything seemed surreal. The bar and pool area was as peaceful as it can be, no other patrons, and as far as the eyes could see, there were only green and blue. The pool, the lawn, the bar which perched on a high cliff overlooking the vast Indian Ocean. No wonder they named it The Edge. I could see the edge of the horizon so clearly, and above all, the gathering gray-ish clouds seemed so near and somehow, majestic. As my eyes were perceiving limitless spoiling optical treat, my ears got to listen to the rythm of the breeze and the wild sea. I don't mean to be poetic but my mind seemed to calm down and simply in peace. Perhaps I was just there at the right time, so everything seemed to be at its prime.
Apart from the reasons mentioned above, the food and drinks were pleasing too. Enjoying food and drinks with this kind of views topped every other activity on my itinerary. Oh, I got to swim too. The pool bar was all mine!
Here are about the food I had.

We always get complimentary in places like The Edge, and here we got some peanuts!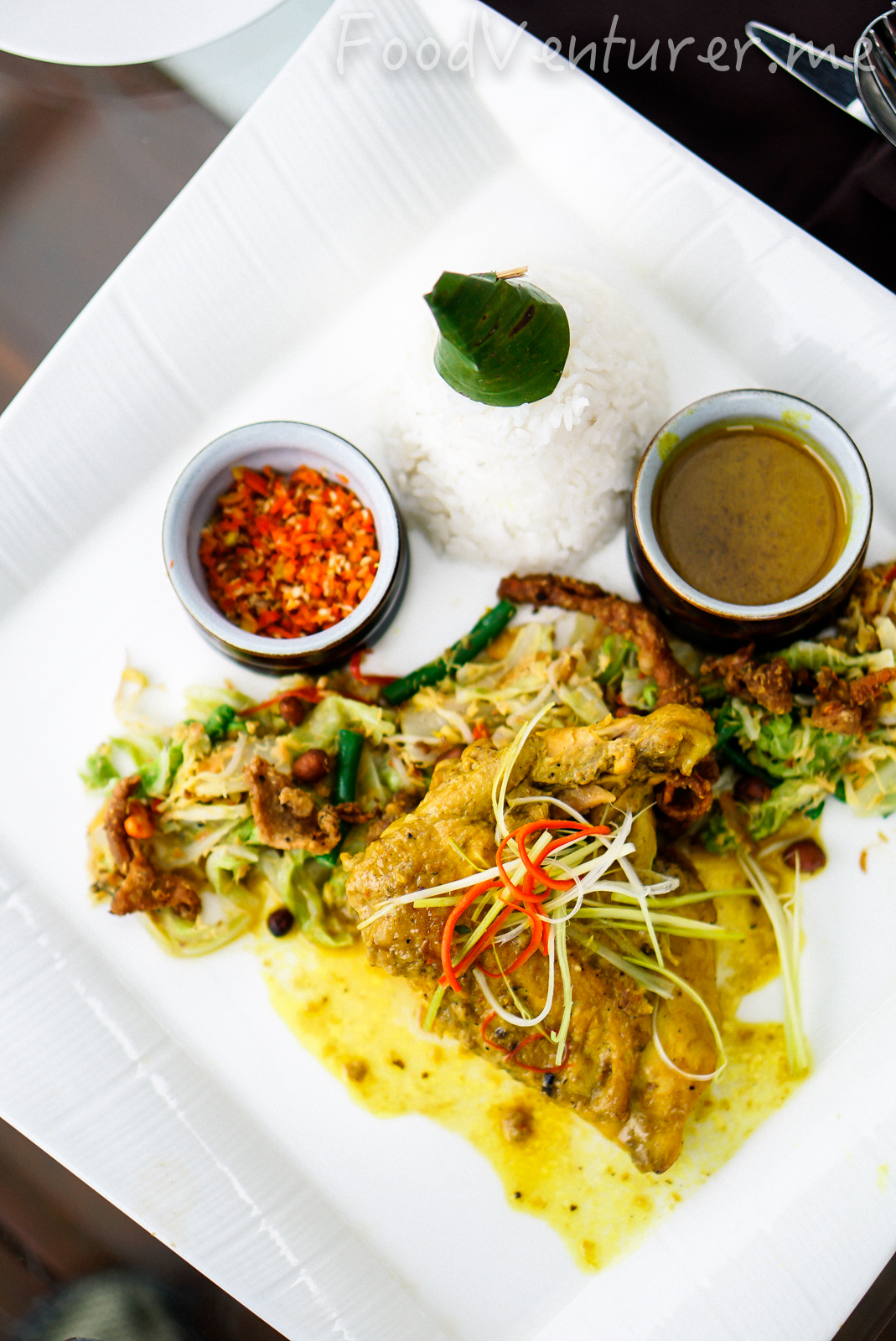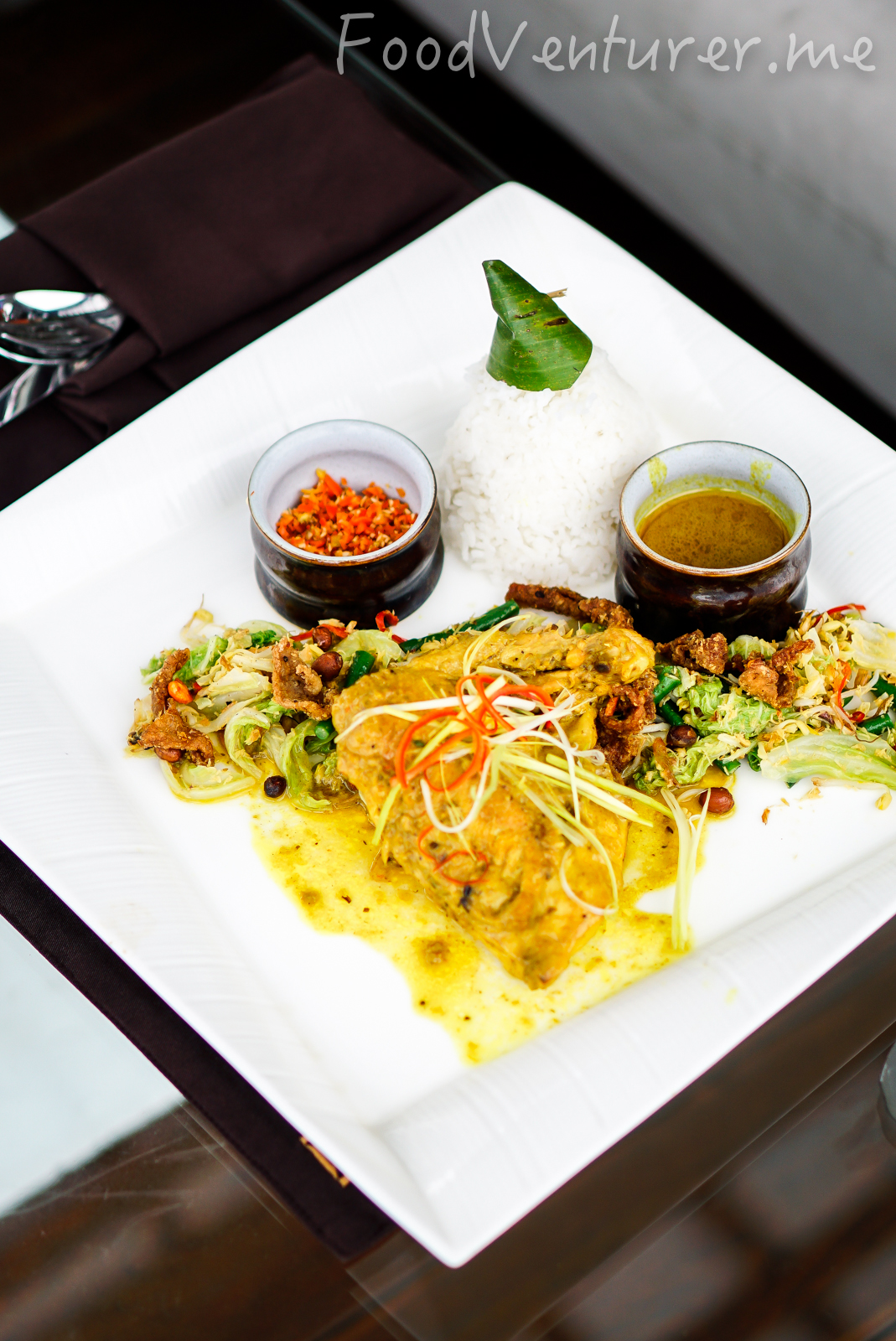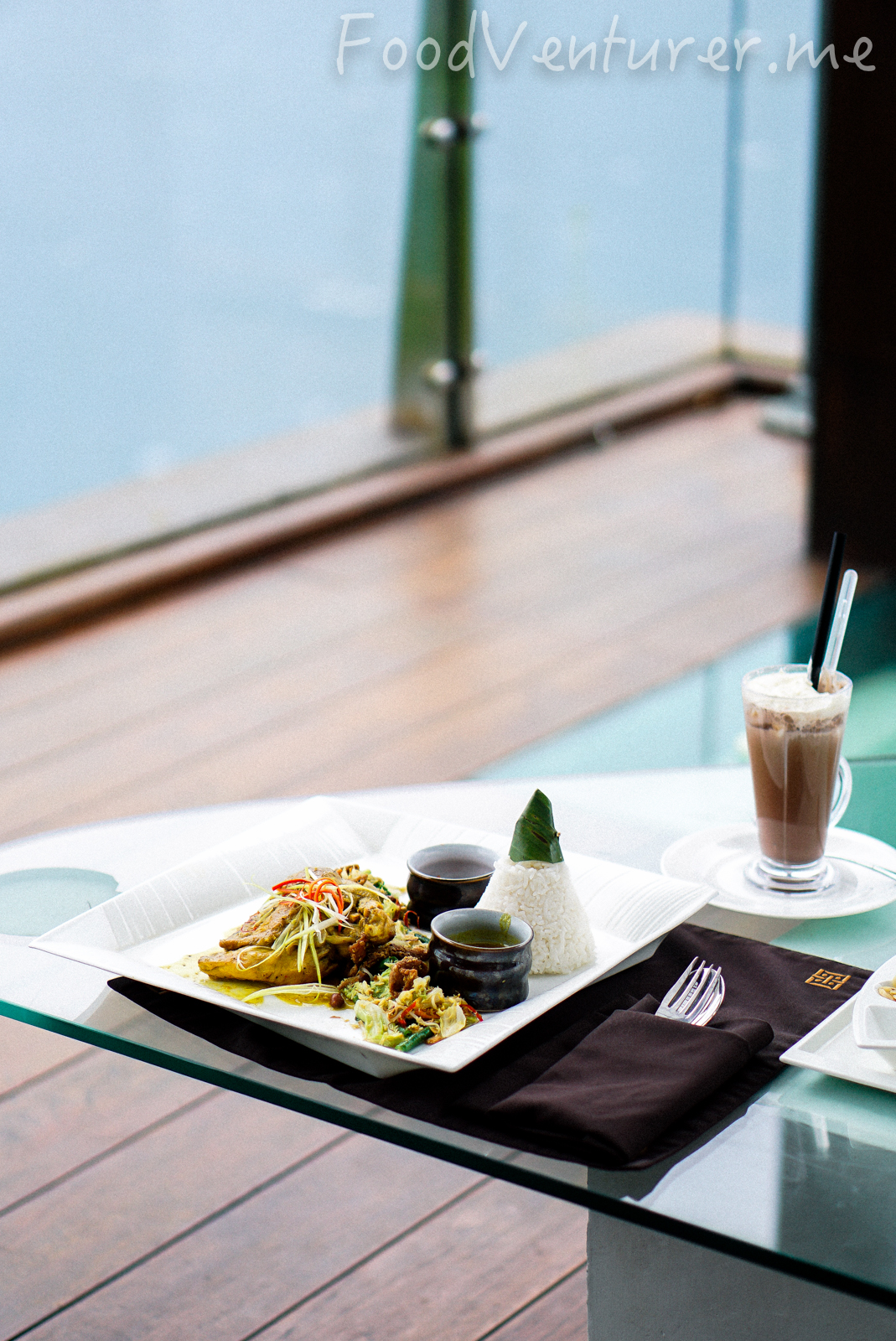 # Ayam Kedewatan (IDR 90 k)
One of the best things I had for the whole trip. It was the traditional styled Chicken Betutu ala Kedewatan, and even though we were quite skeptical about ordering this Balinese staple food in this kind of places, it proved to be a right call. The spices were so good and fragrant. Highly recommended! But lemme warn ya, it might not be suitable for people who are anti-spicy food!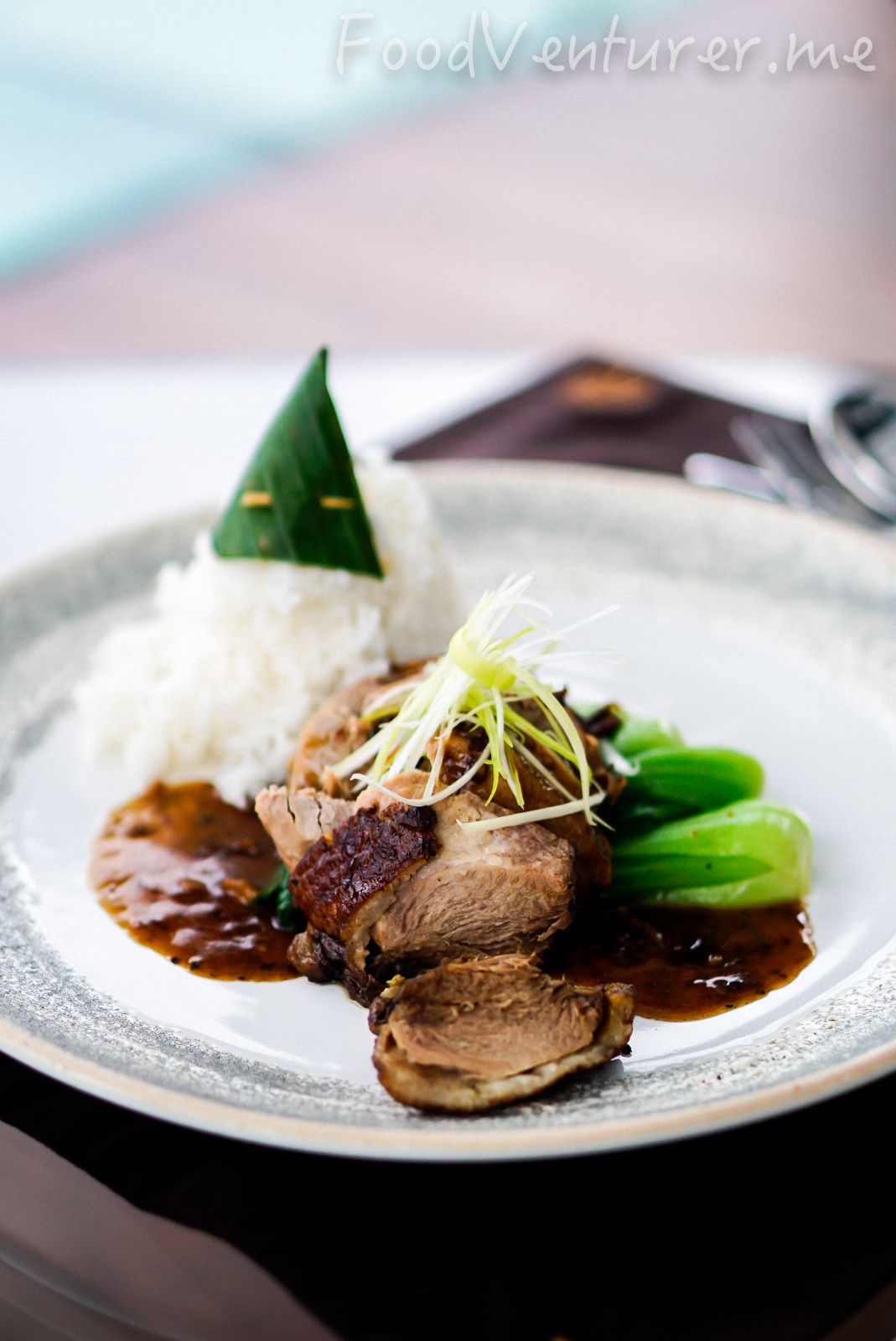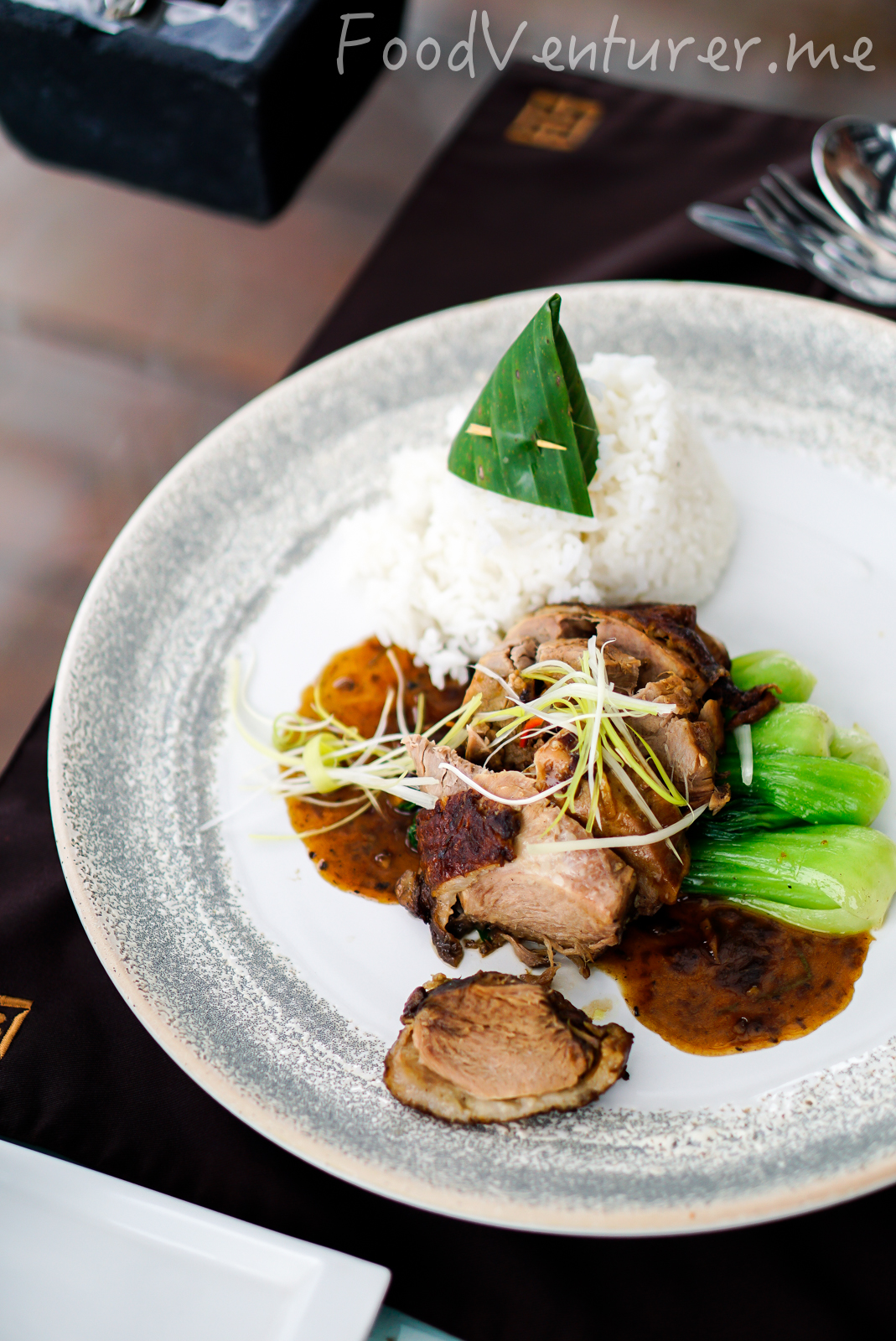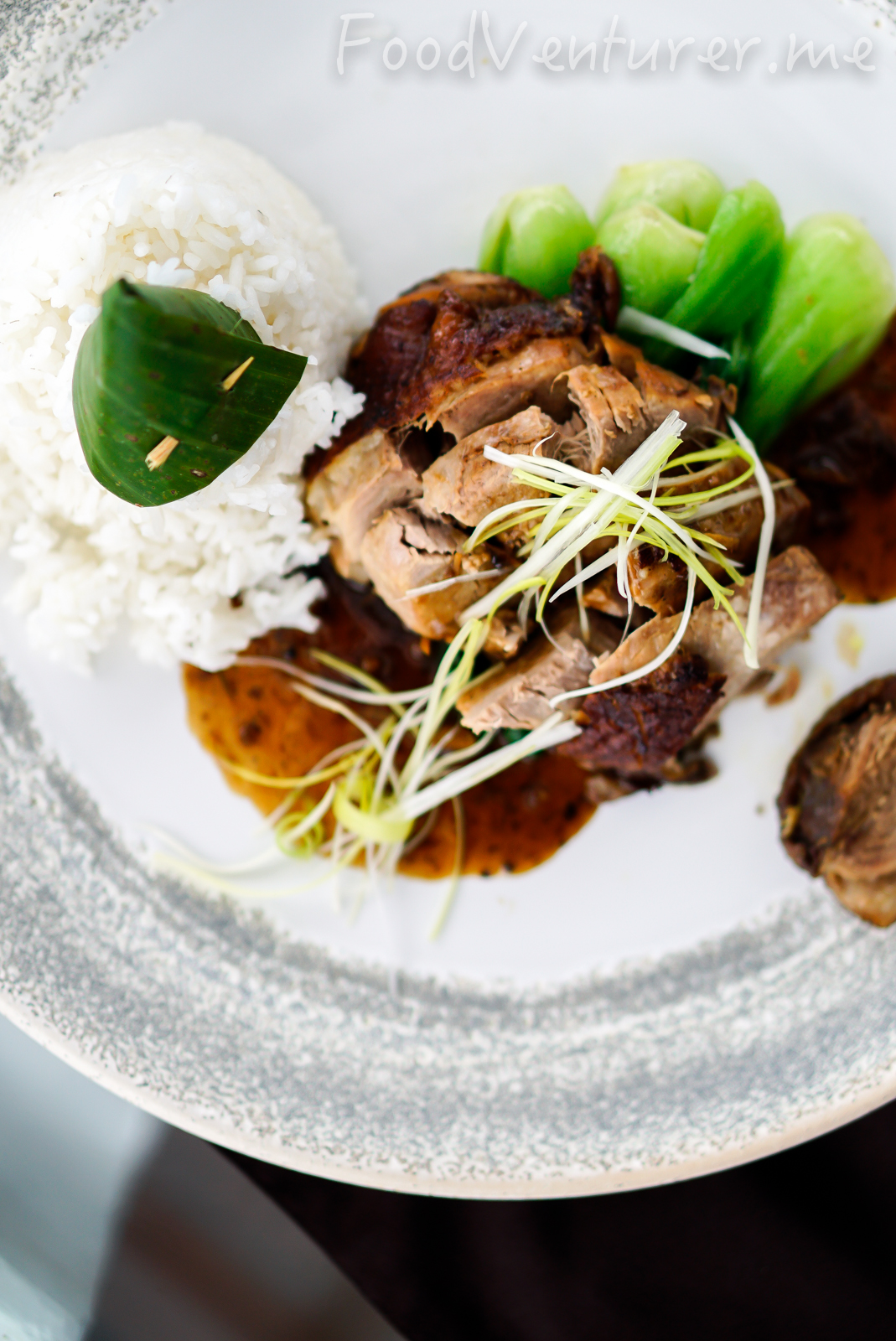 # Honey Roasted Crispy Duck (IDR 150 k)
I love all Crispy Duck! The duck meat texture was good. The sauce was great too. Ironically, this dish came without the crispiness that I was expecting. It was slightly soggy, and I hope they are willing to take note about this issue for the next time. It was a fine dish, but it just lacked the crispy factor.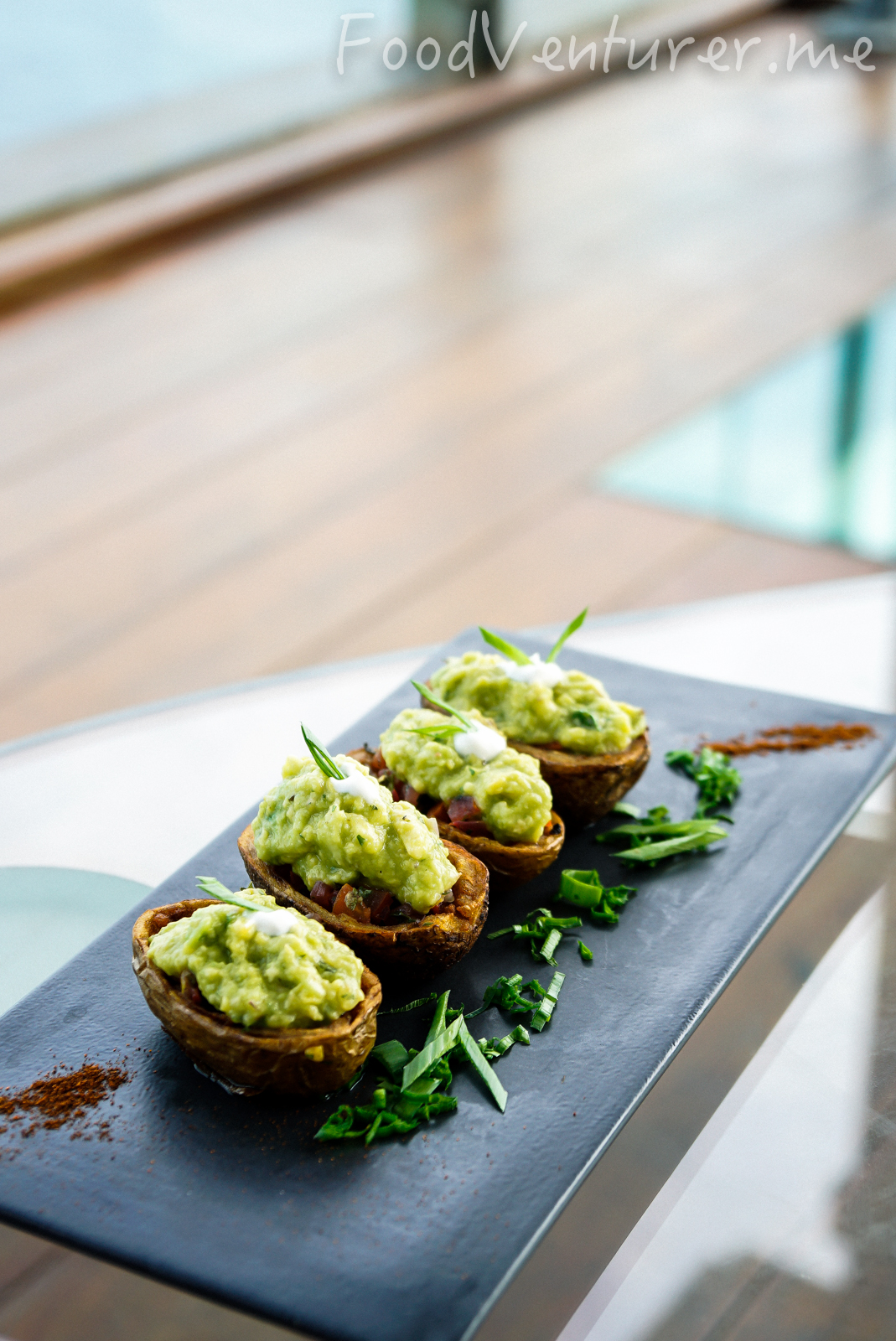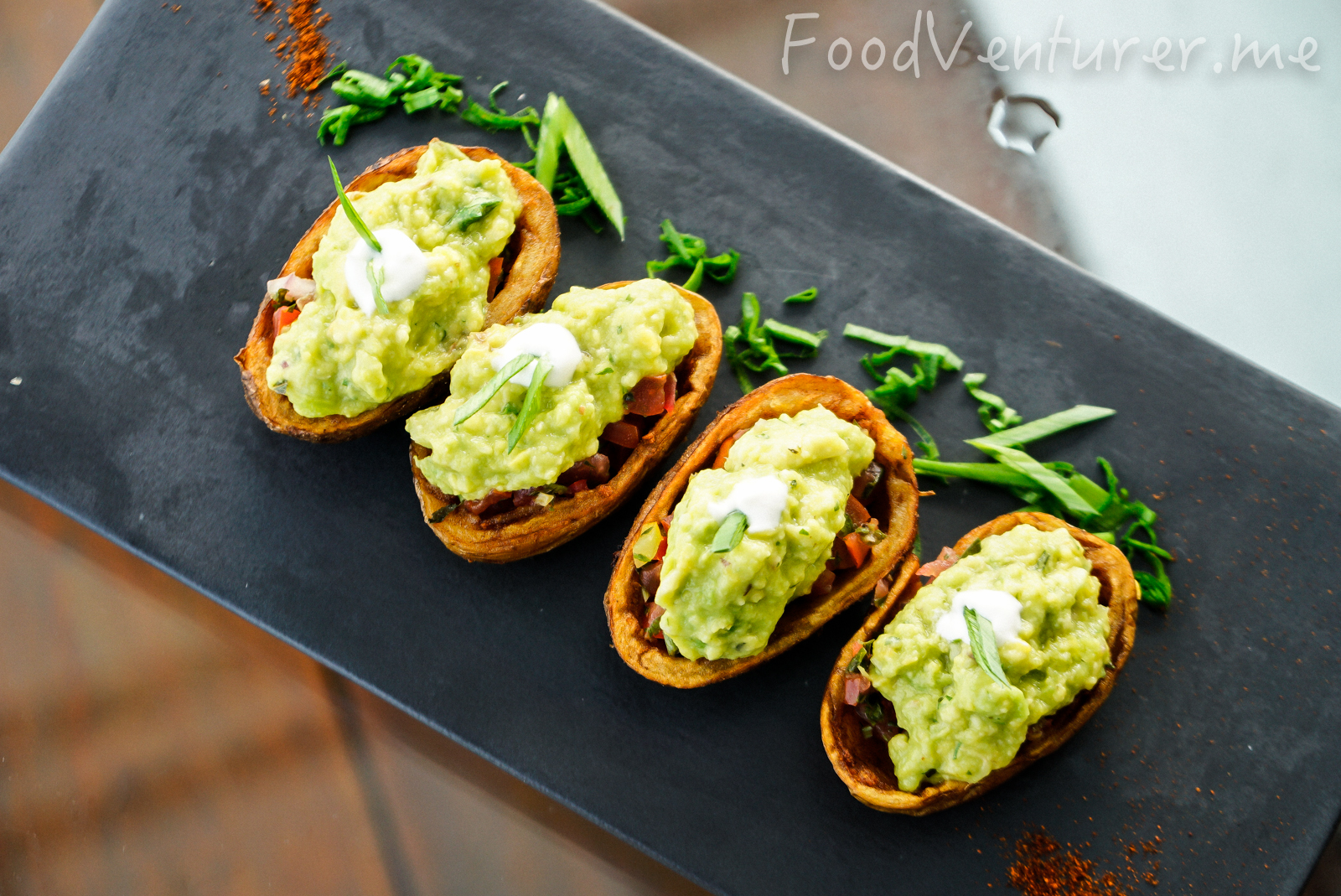 # Crispy Potato Skin (IDR 40 k)
Not the best appetizers we can find in Bali as I expected more flavours coming out of this. But it tasted like too much avocado on it.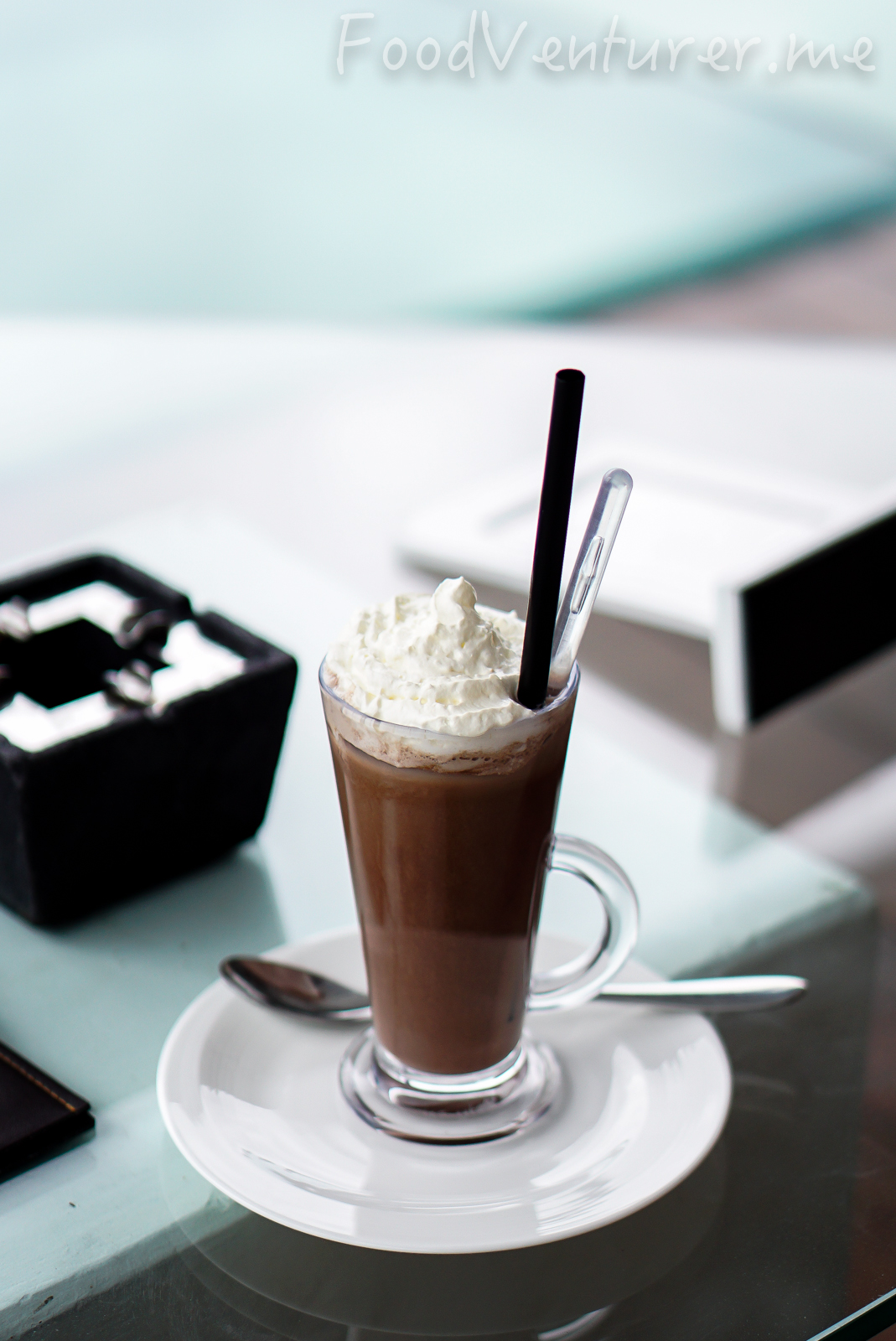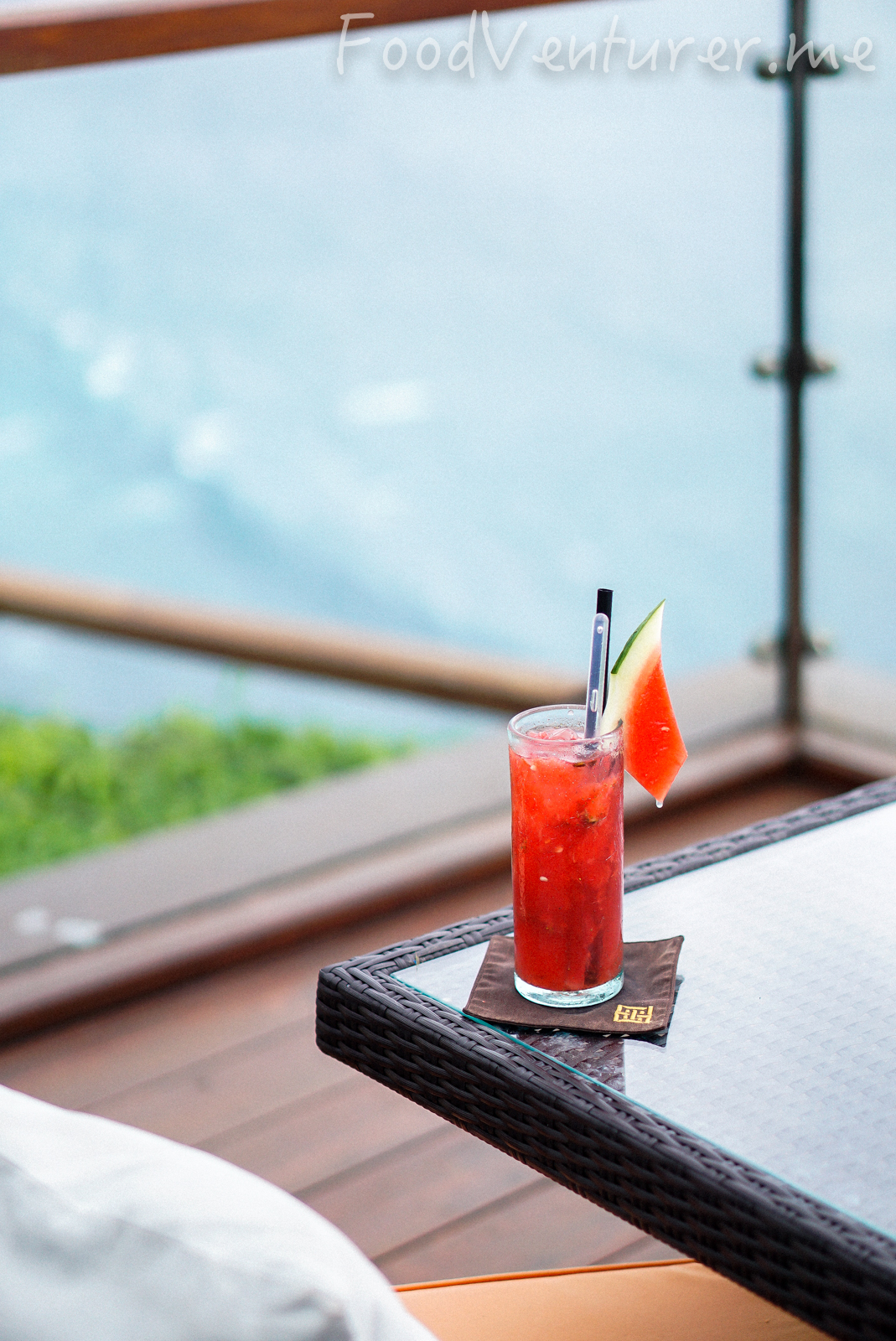 # Campfire Chocolate Marshmallows (IDR 60 k), Strawberry Vanilla (IDR 50 k) and Aqua Reflection Still Water (IDR 35 k)
Beverages we had were satisfying. Afterall, with view like this, we couldn't complain about the drinks at all!
IMPORTANT NOTES:
– Always book in advance via phone call or email. They will kindly help you with it.
– Upon arriving at the lobby, you will be asked to pay IDR 250k per person in advance but it will be fully converted into F&B deposit.
– Pool is free to be used and clean towels are available.
– All prices for F&B are subject to 10% tax & 10% service charge.
I had a really good time at The Edge, like seriously and I'm not even endorsing them. I really think that I came at a right time and it paid off. If you're planning to come, pray for the best weather. Because if the weather happens to be scorching hot, you will most likely be disappointed and experience a different experience than I did.
All in all, put this on your list of "places to go in Bali", or even better, stay here for the night. They have gorgeous villas with surreal view (of the FREAKING INDIAN OCEAN!!) so I highly recommend it!
Meanwhile, enjoy the rest of the pictures!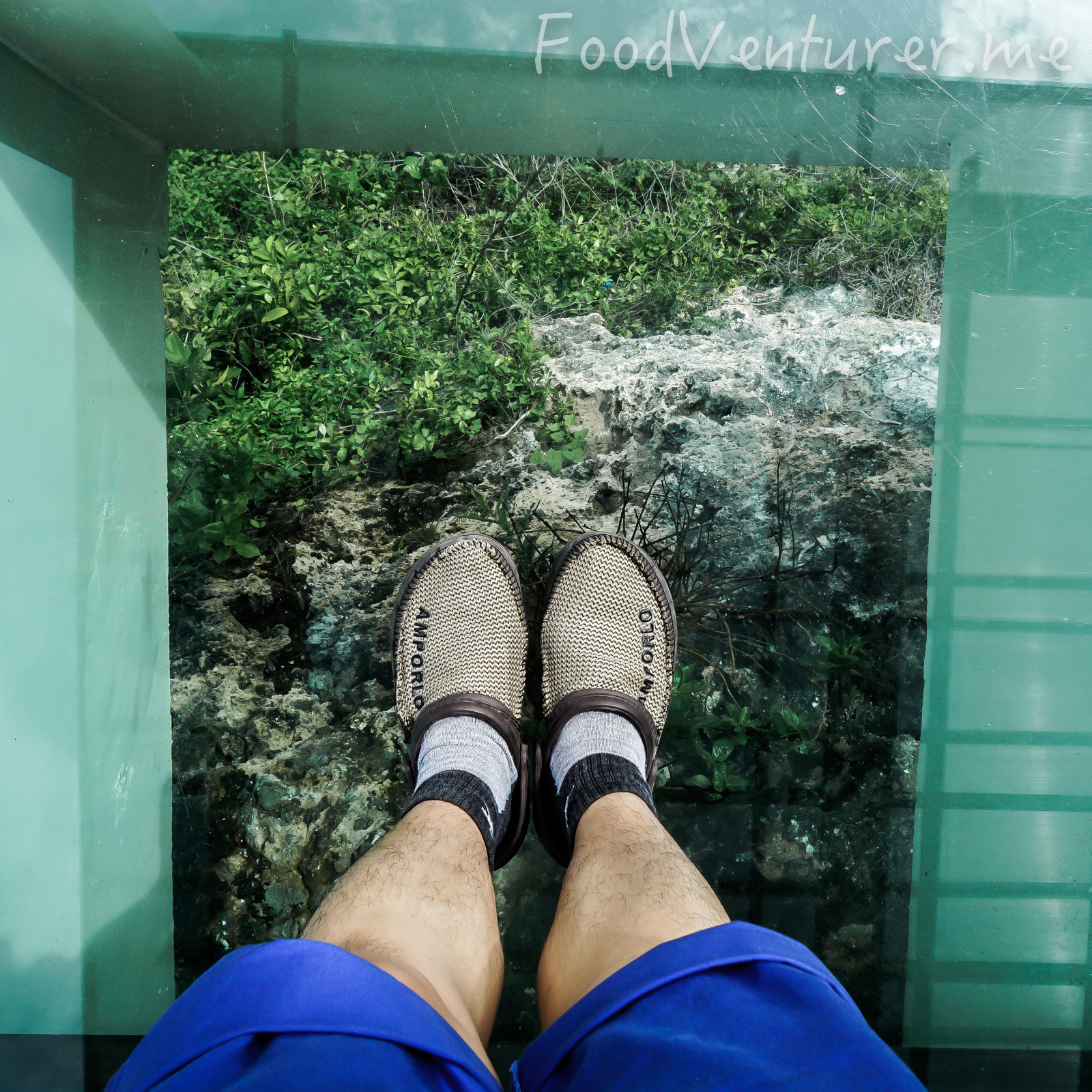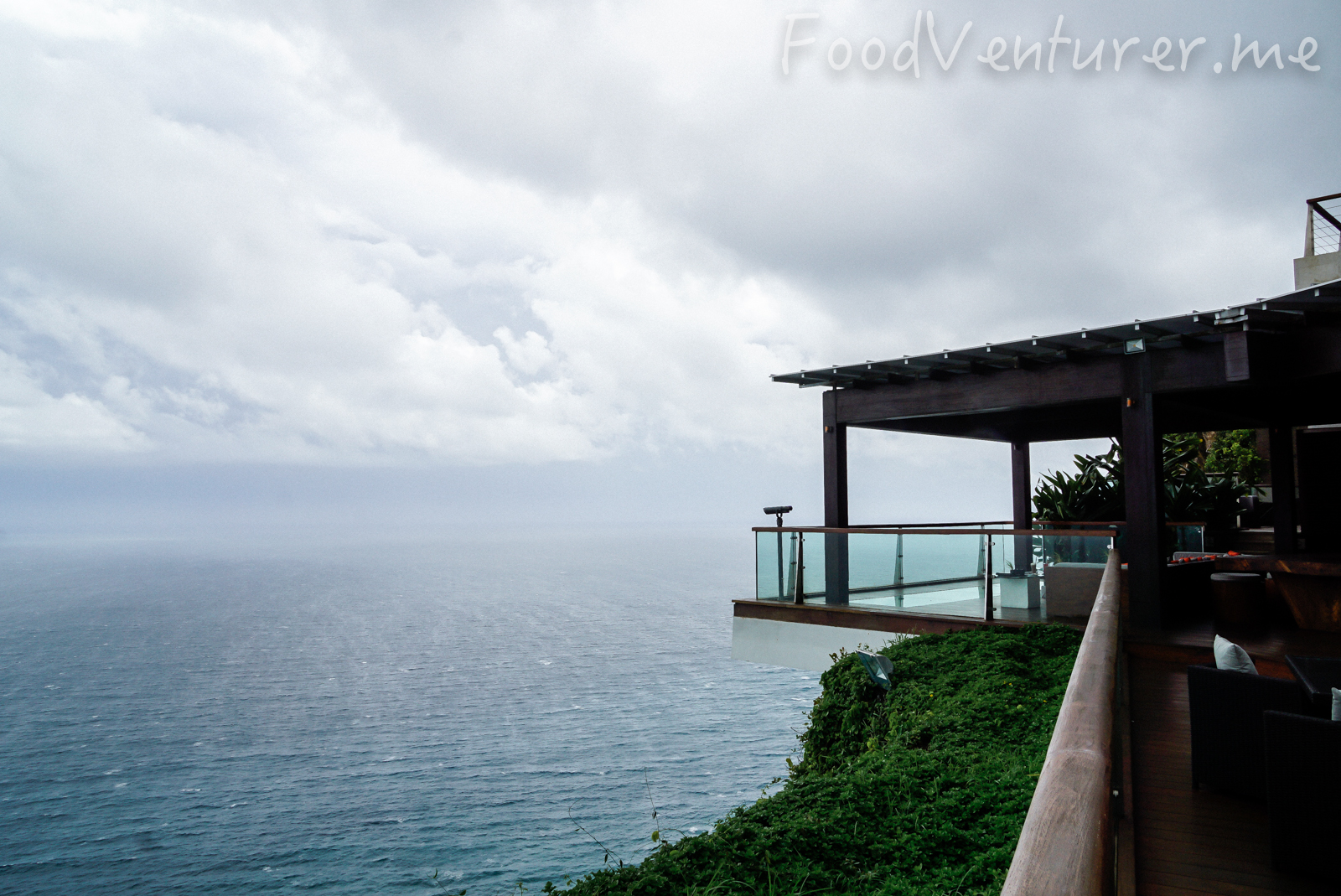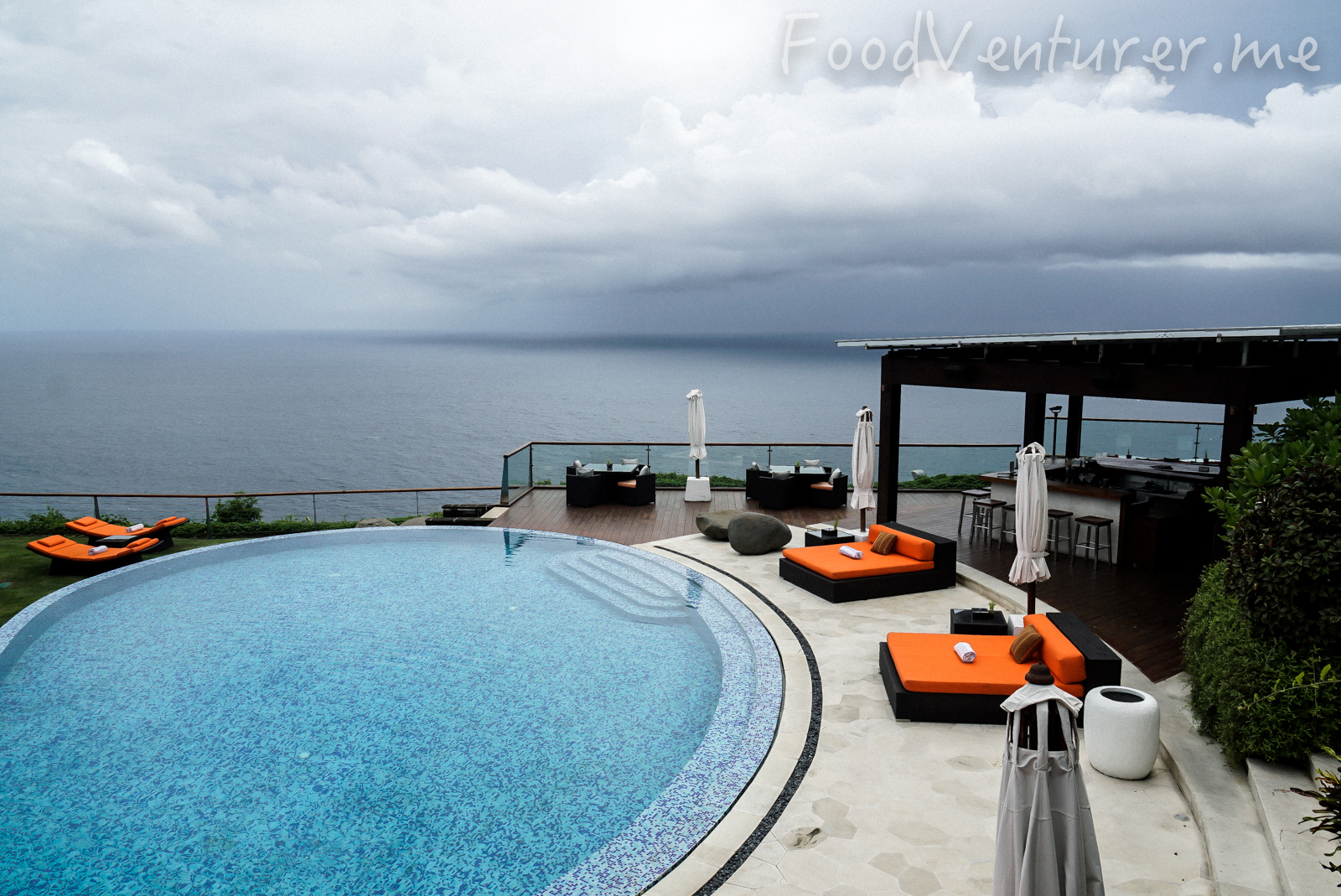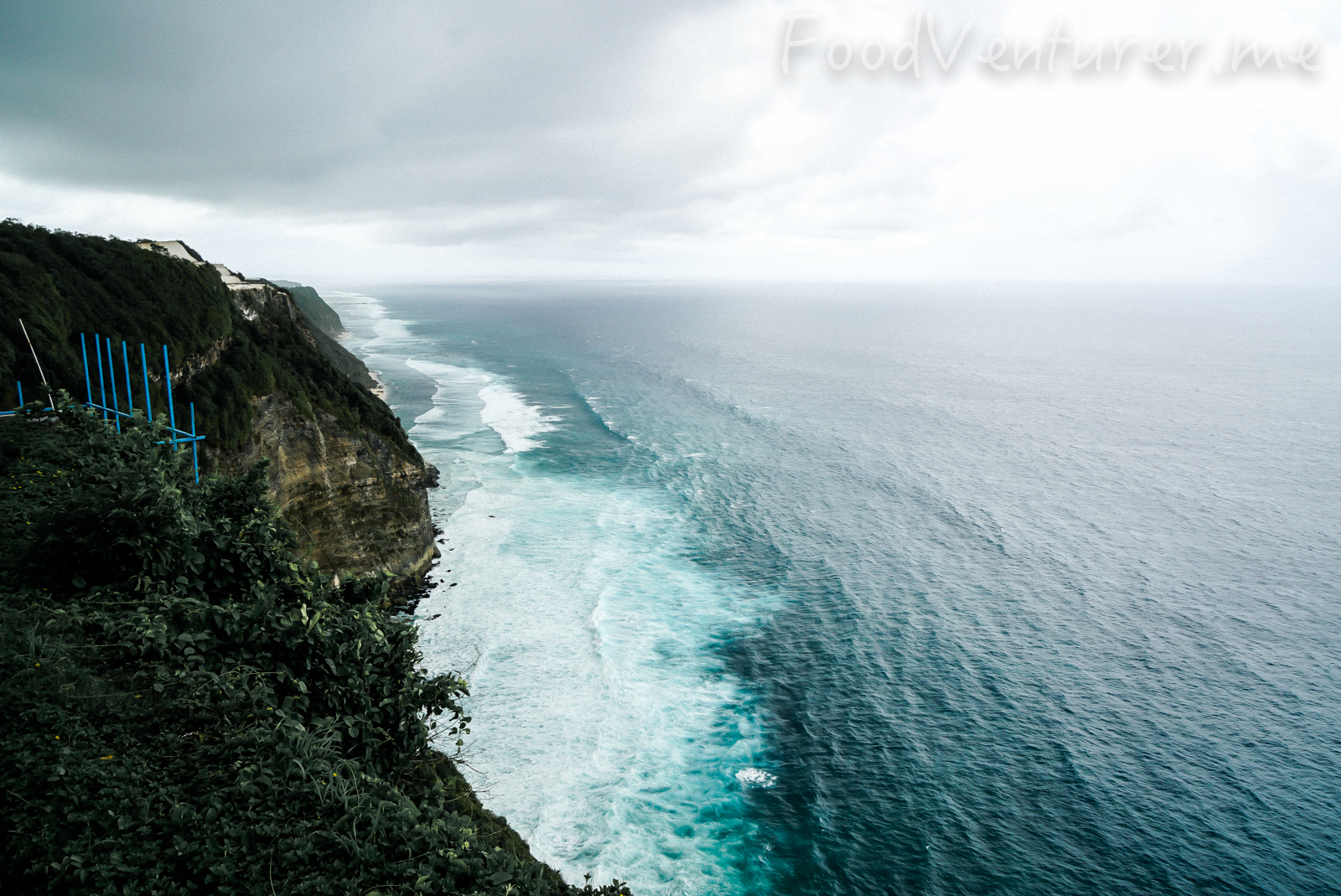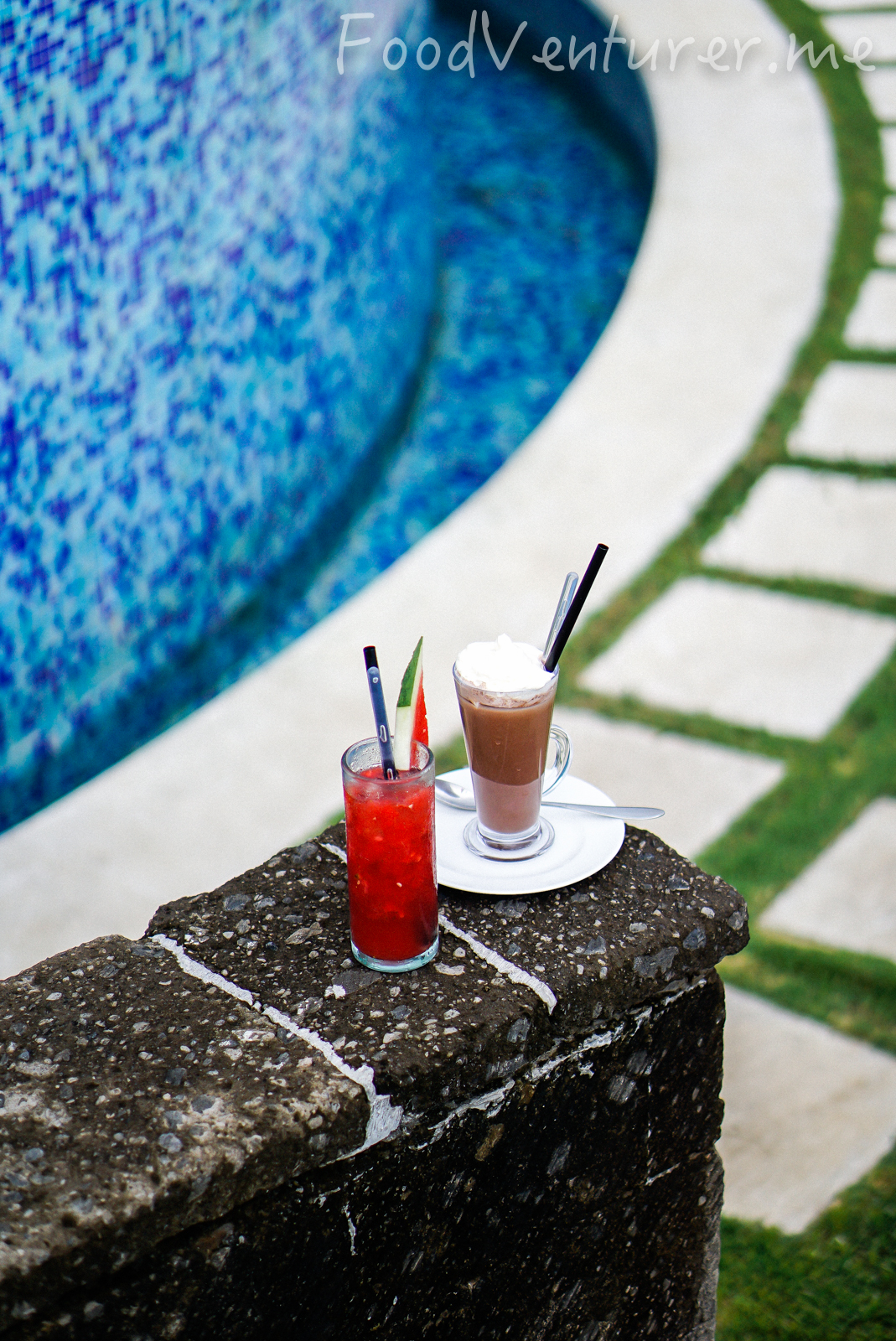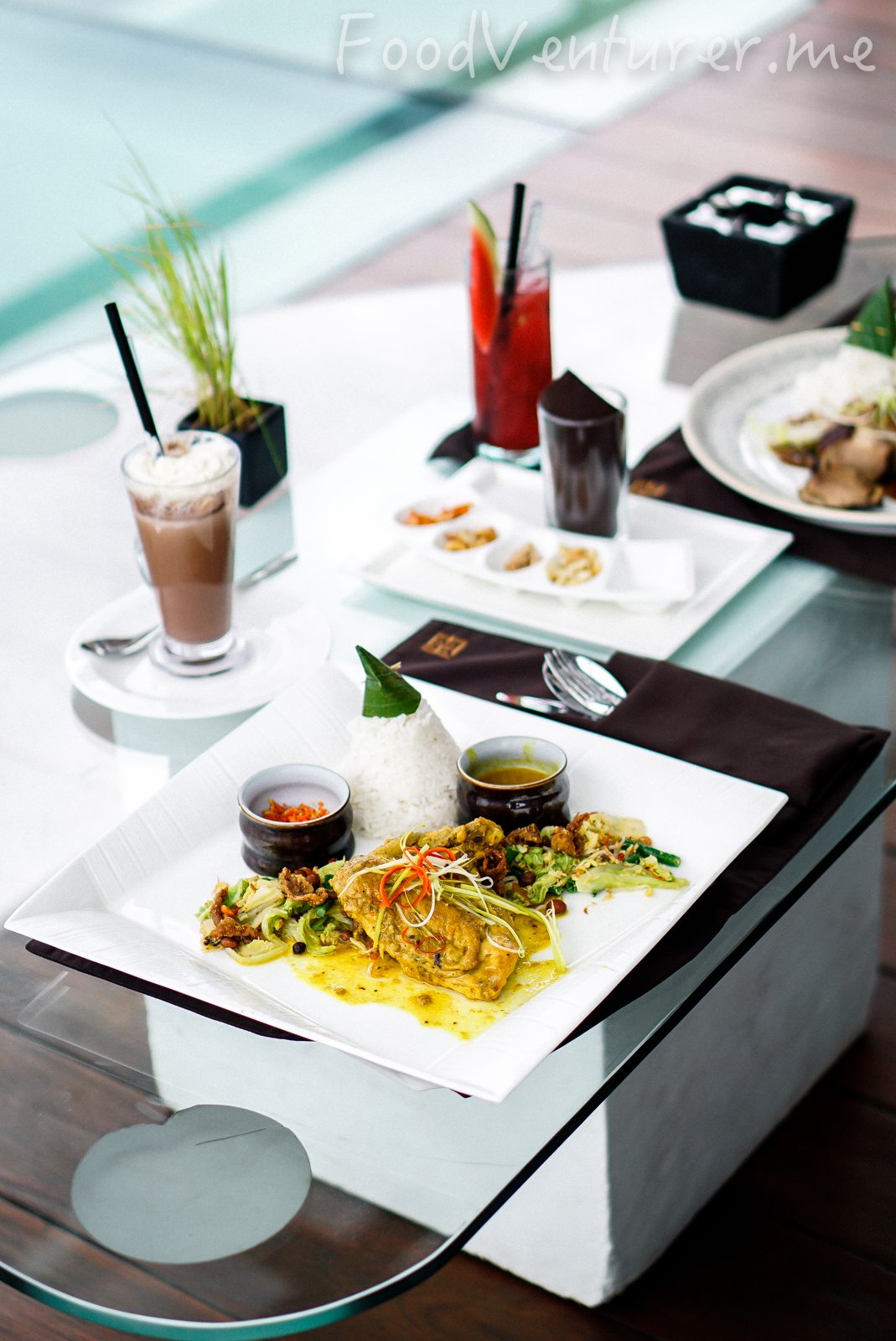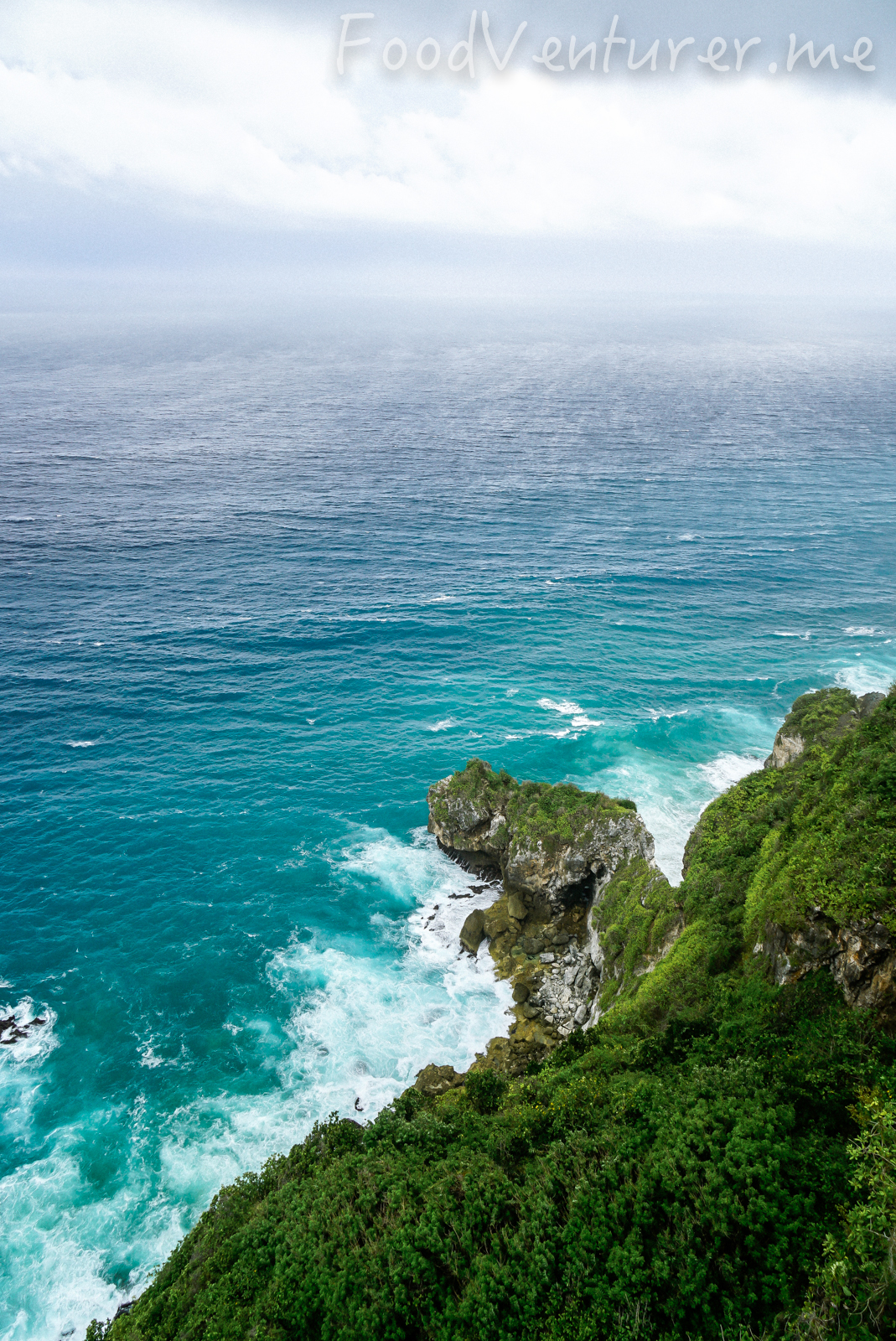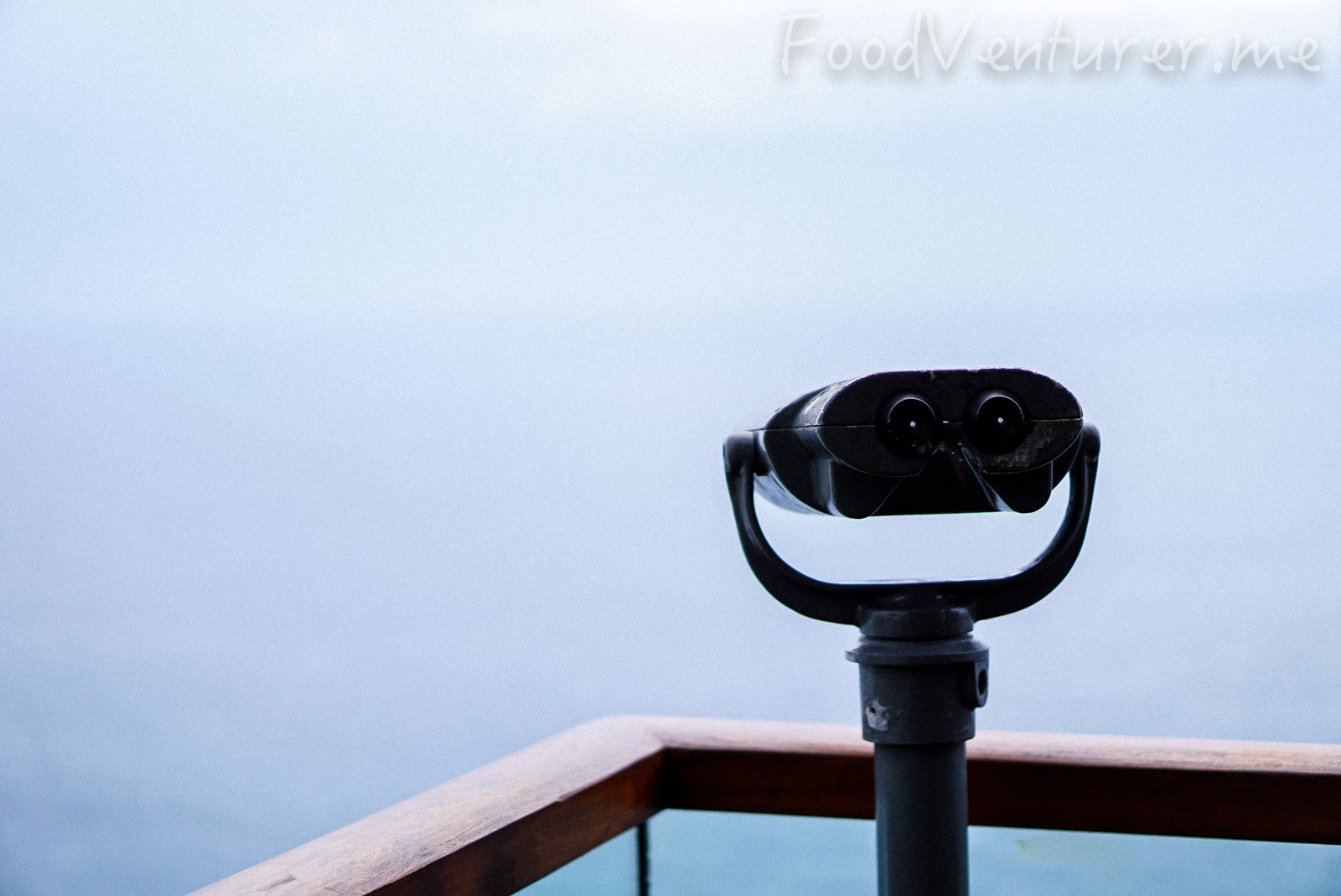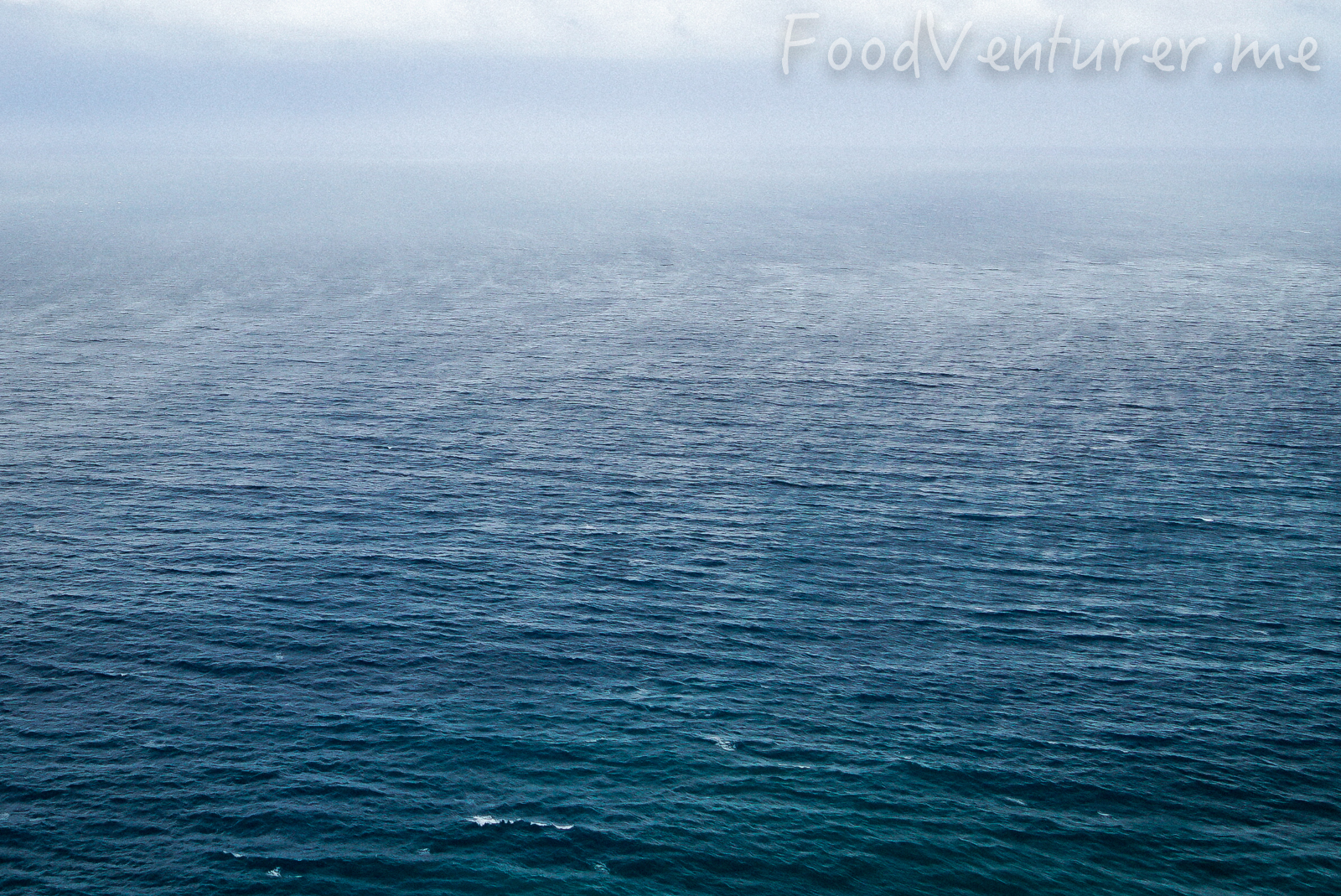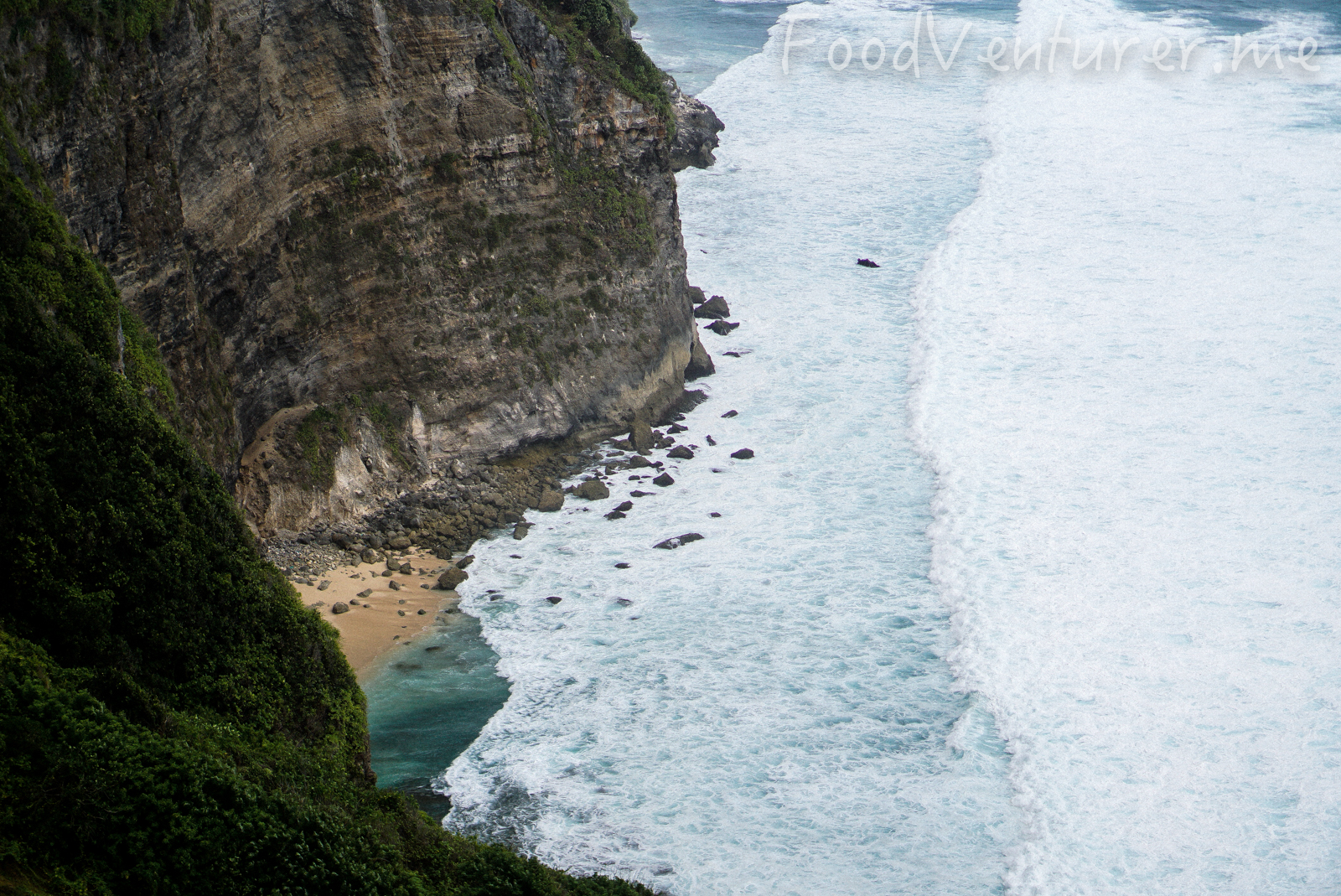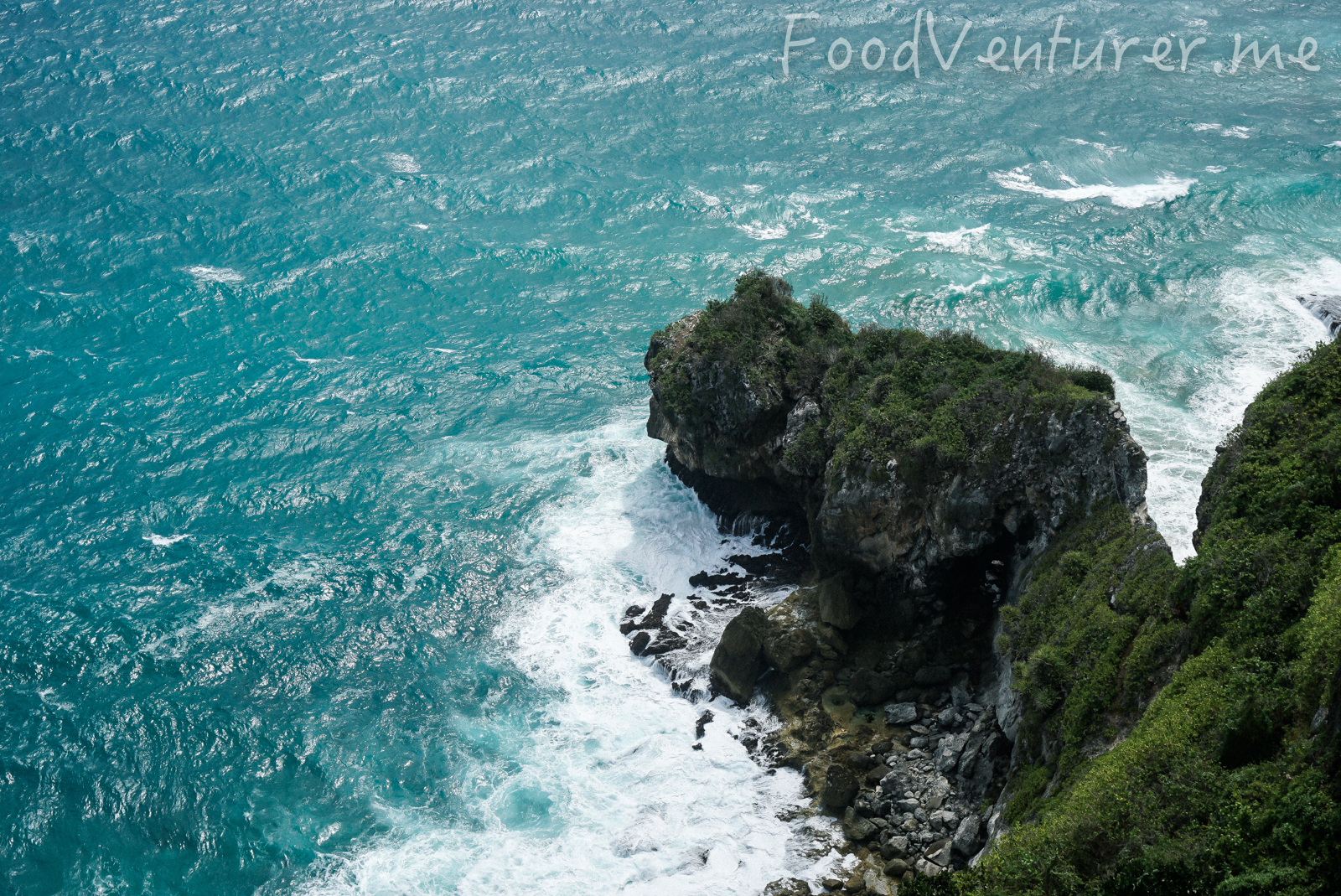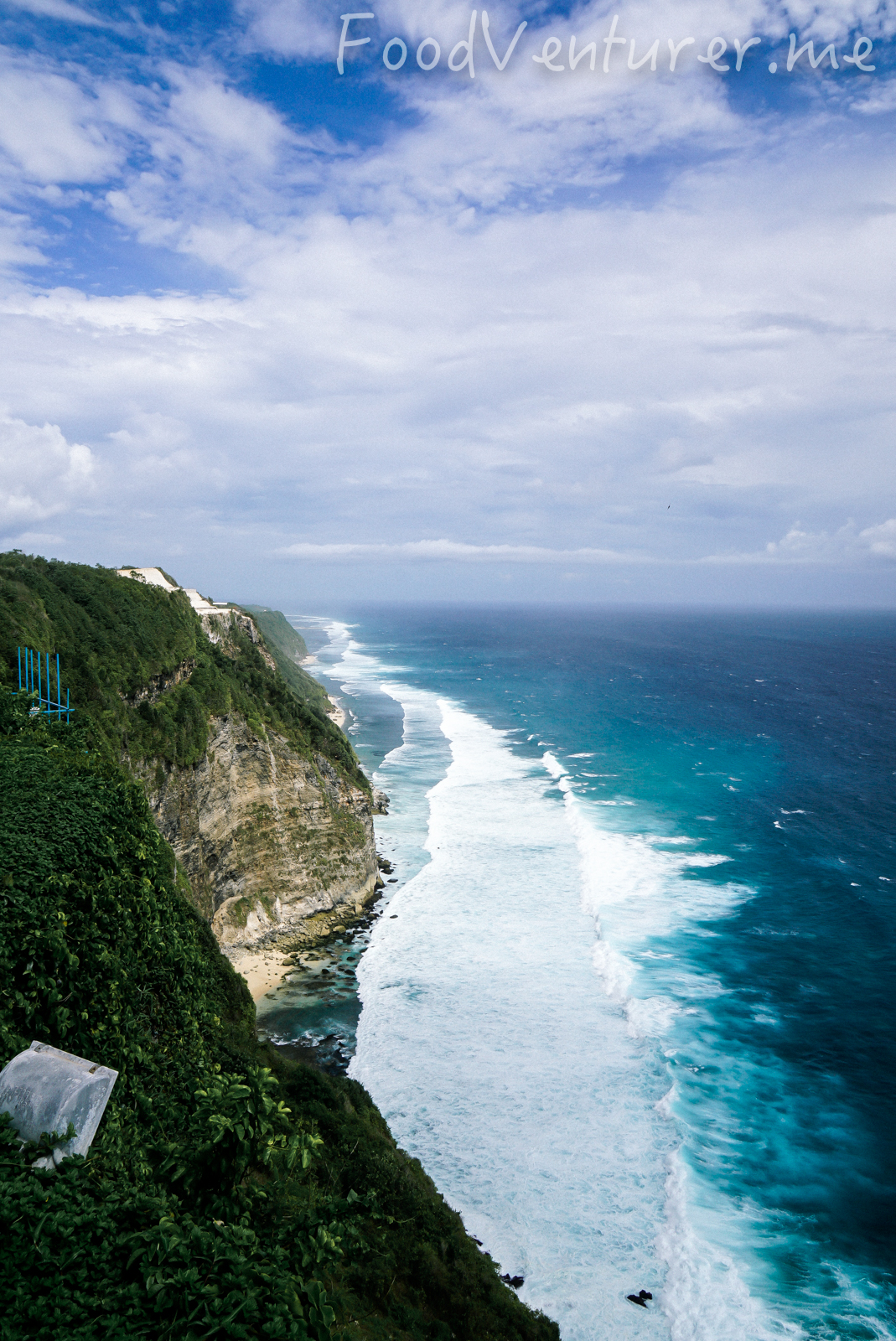 THE EDGE | BALI
Jalan Pura Goa Lempeh, Banjar Dinas Kangin
Pecatu, Kuta Selatan, Badung, Bali, Indonesia
Phone: +62361-8470700
Fax: +62361-8470880
Website: http://www.mesahotelsandresorts.com/theedge/
Instagram: @theedgebali