From last year event by CANVAS Project by Marriott International, there was 1 winner for 'What The Truck!' Food Truck Design Competition and it was I Putu Yudi Aditya!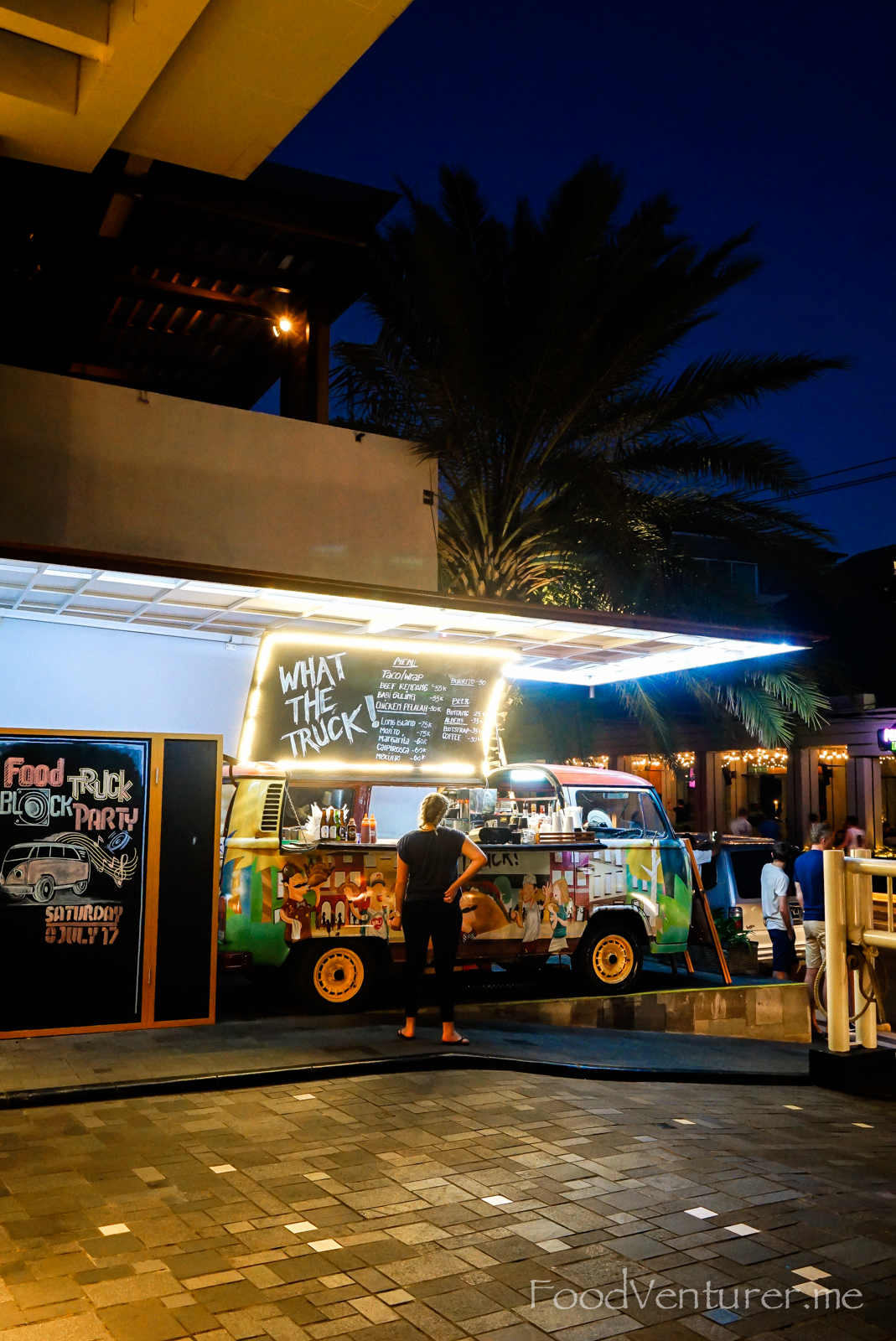 This visit to Bali gave me a chance to witness the Food Truck by myself and it was a well-deserved win! The design looked colourful and catchy to the eyes. Located in front of Courtyard's lobby, this food truck sells 3 kinds of tacos that comes with very reasonable prices!
The choices of tacos are rather unique, starting from Babi Guling (IDR 55 k), Beef Rendang (IDR 55 k) to Chicken Pelalah (IDR 50 k). A portion of these can easily make me full because it has 2 wraps of tacos with generous meats and veggie!
I tried the Babi Guling and Beef Rendang just because I couldn't resist them. (Chicken Pelalah can wait! ;P) But so far, I loved the Babi Guling more than the Beef Rendang. Both tasted rather unique and I think the strong characters of both Babi Guling and Beef Rendang had been toned down a bit to suit the tastebuds of International tourists.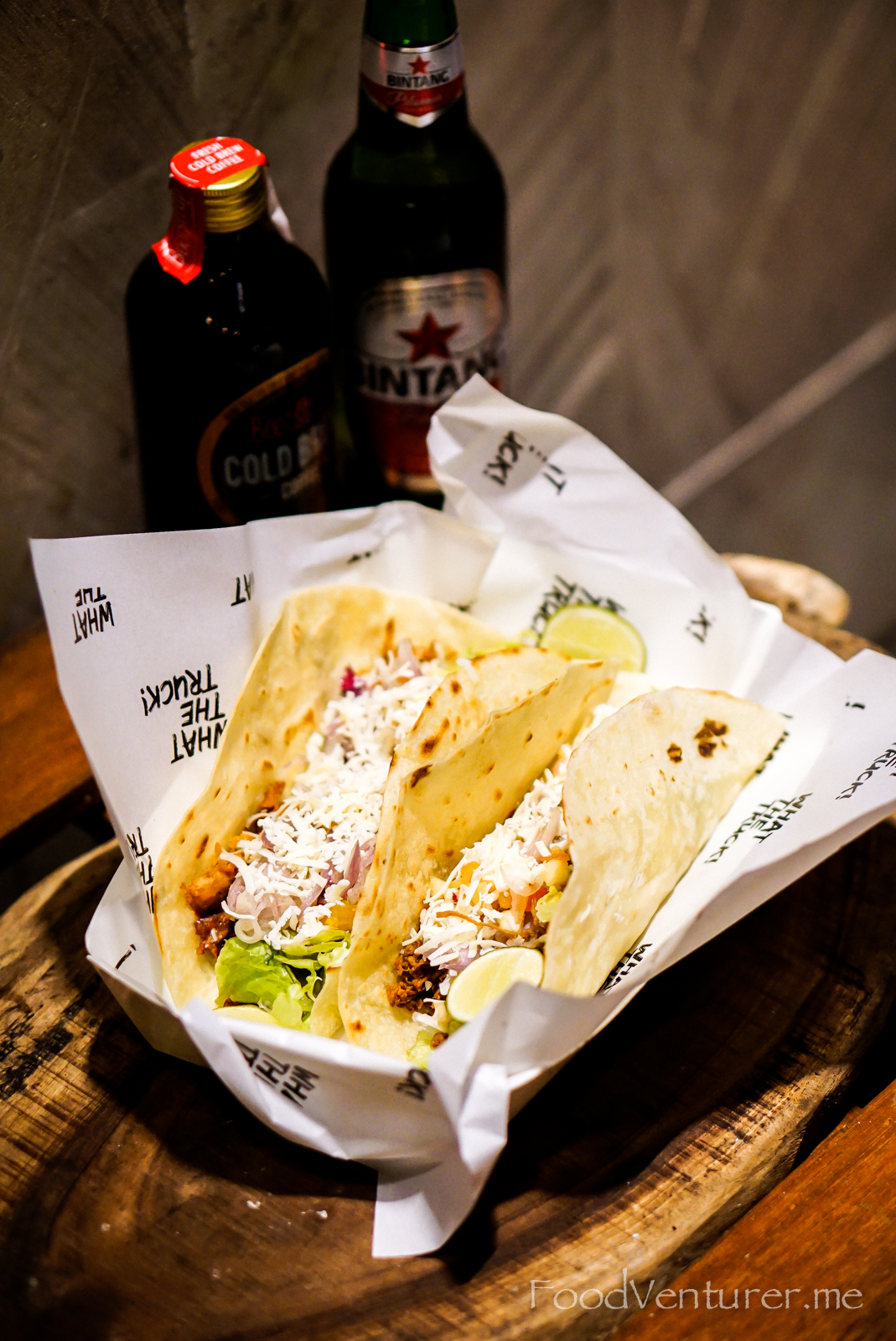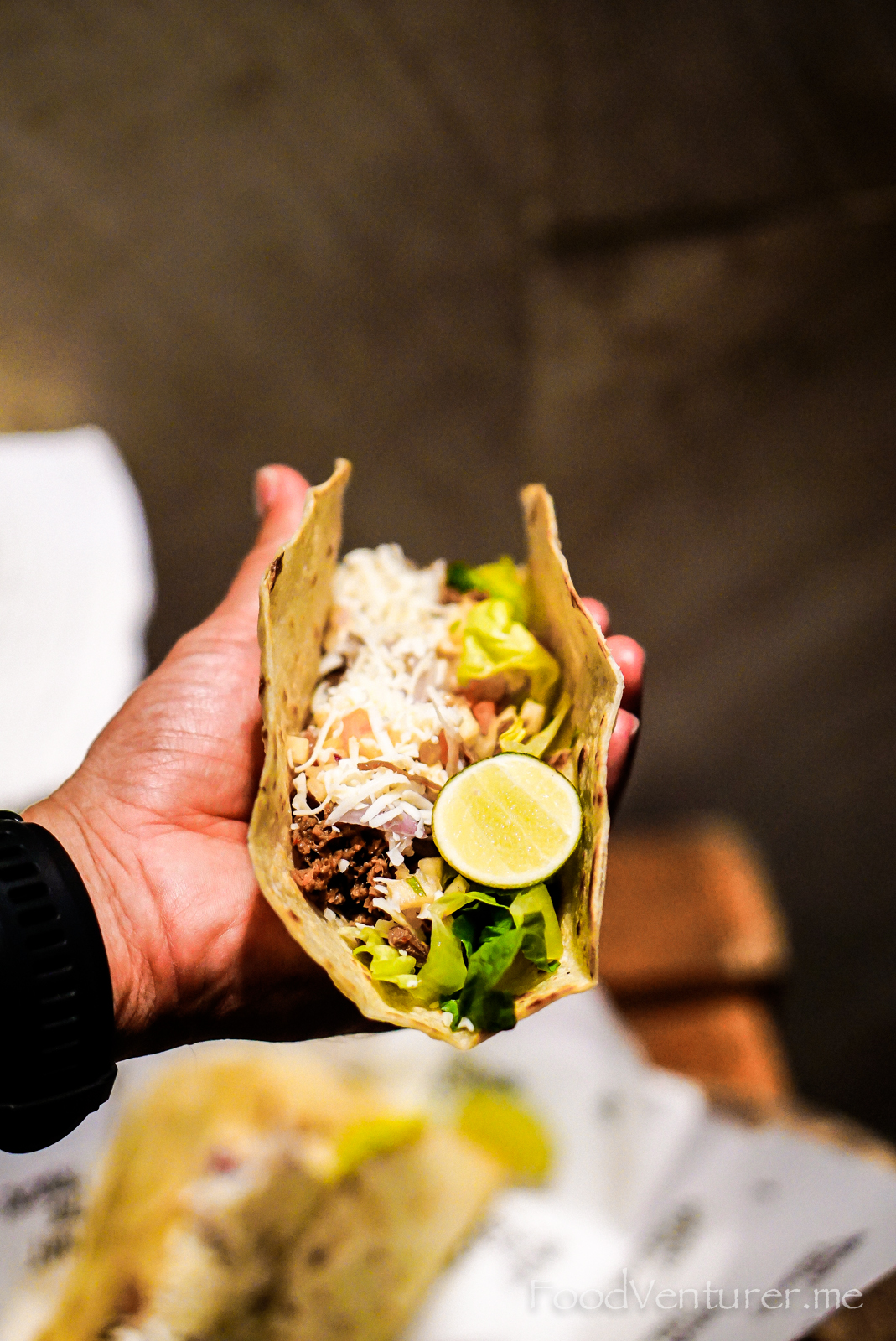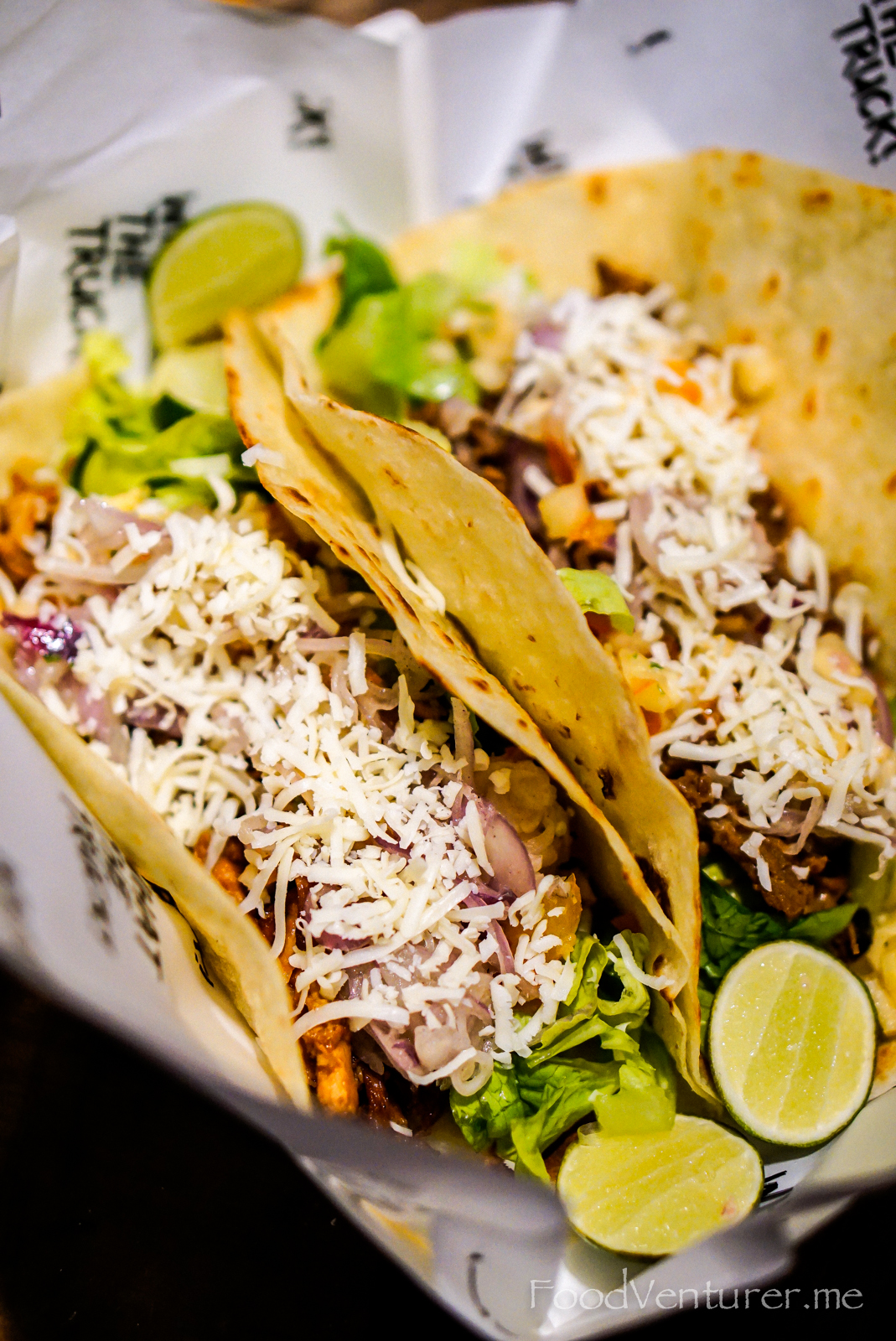 Nonetheless, I'm pretty sure that many will love the uniqueness of these huge tacos! Much especially with a company of cold beers or sexy cocktails!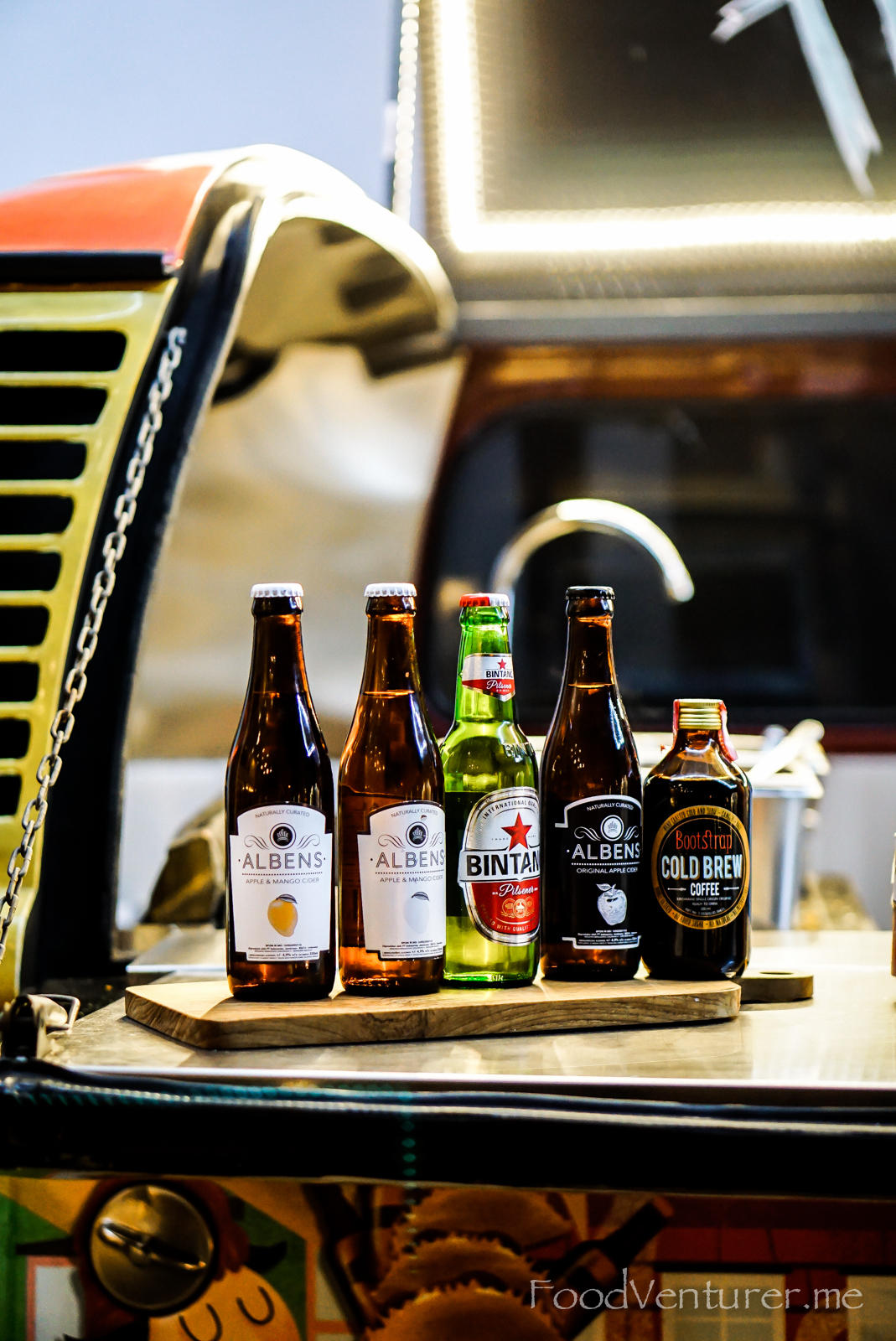 IMPORTANT ANNOUNCEMENT!
There will be a Food Truck Block Party this 8th Jul 2017, combining plenty of food trucks in the same block! It will be held in Double Six Beach from 5 PM – 10.30 PM!
WHAT THE TRUCK! | BALI
Front Lobby of Courtyard Seminyak
Courtyard by Marriott Bali
Jalan Camplung Tanduk No 103 SP, Dhyana Pura, Seminyak, Kuta, Seminyak, Bali
Website: http://www.marriott.com/
Instagram: @whatthetruckbali