For my last trip to Bali, I had planned quite a tight schedule for my 12 day trip. One of which included revisiting one of my most favourite establishments in Bali, The Edge Bali.
I previously had visited the place and fell in love deeply with the beauty that The Edge offers. The resort was nicely-maintained and only had a few villas to be rented. They were (and still are) focusing on an intimate hospitality given towards guests of The Edge without being too commercialised. You can read my previous post by clicking here.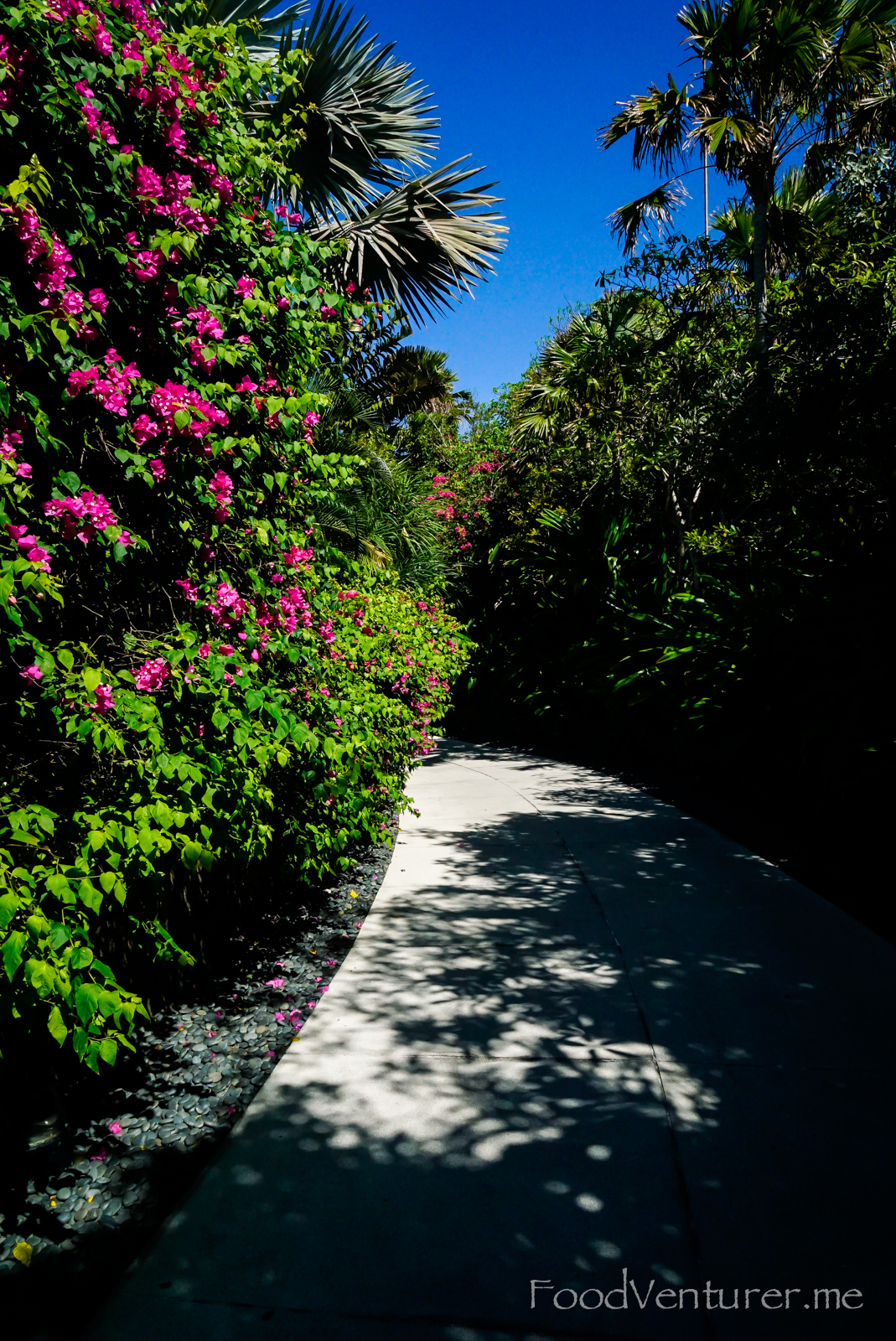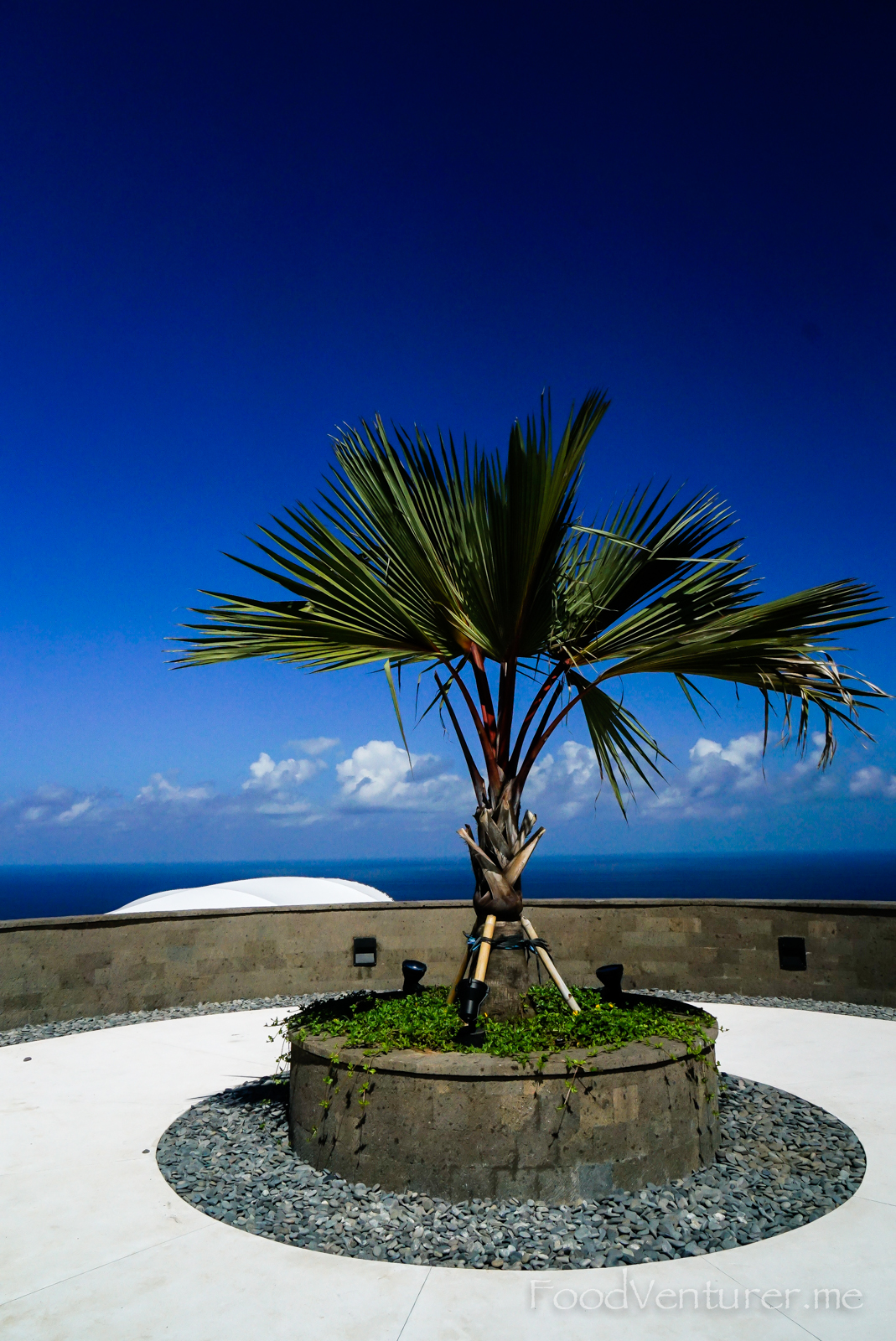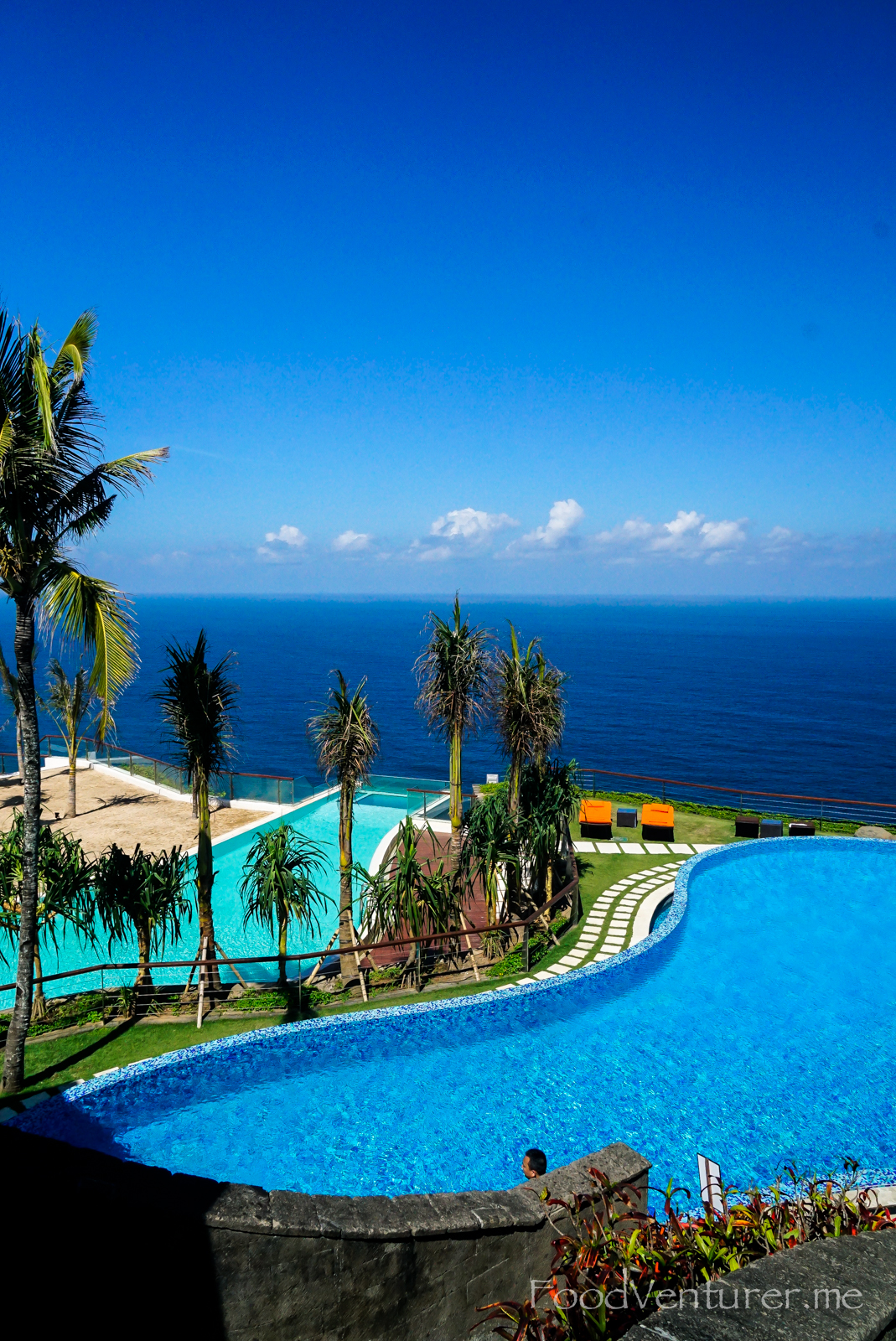 Apparently, this time around, I got the news that they're expanding the resort (The Edge 2) and they were actually working on finishing the highly-anticipated cliff-top bar, OneEightyº, with the ultimate infinity pool overlooking the beautiful Indian Ocean. This gorgeous bar has one of the best views in Bali and I have pictures to prove it.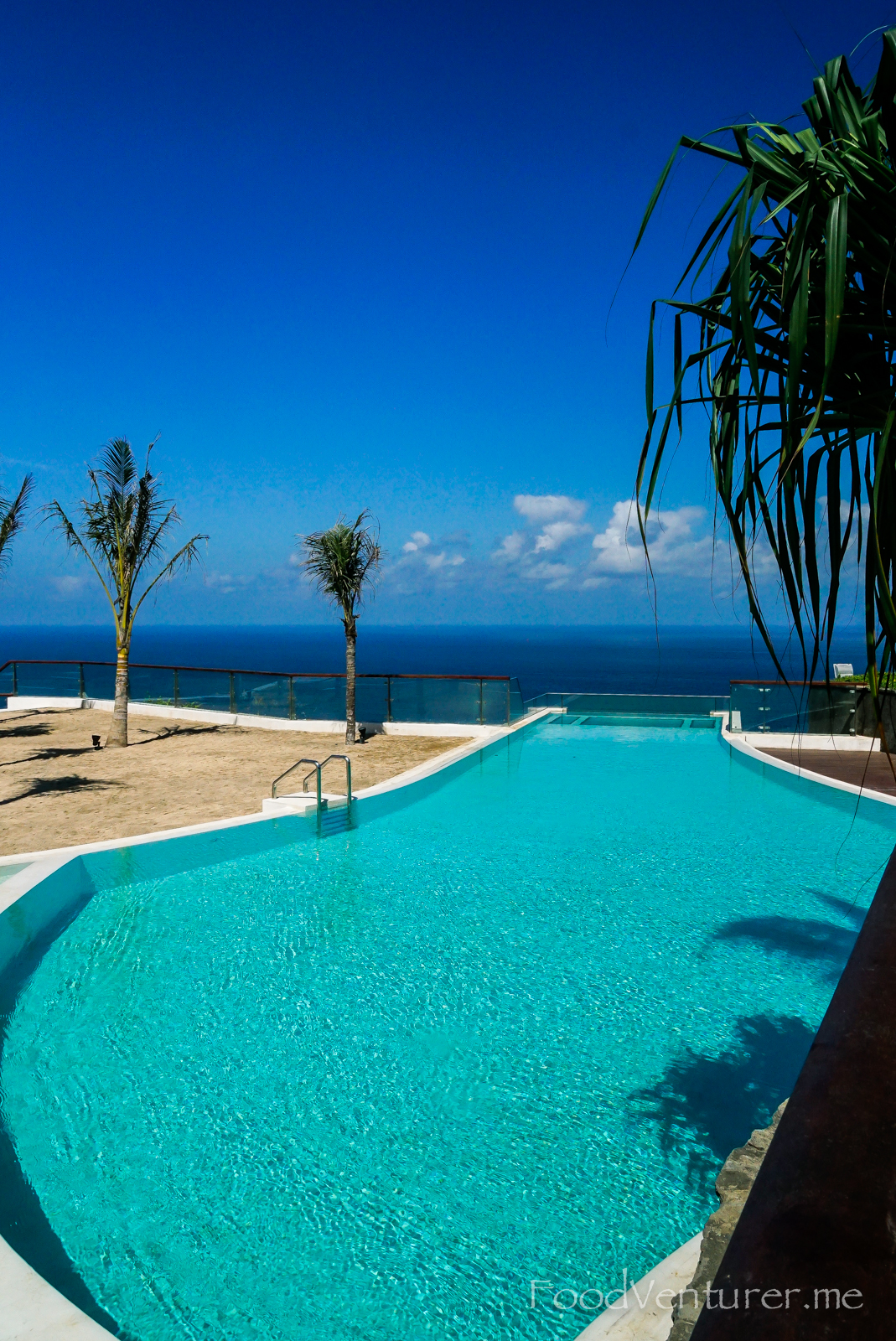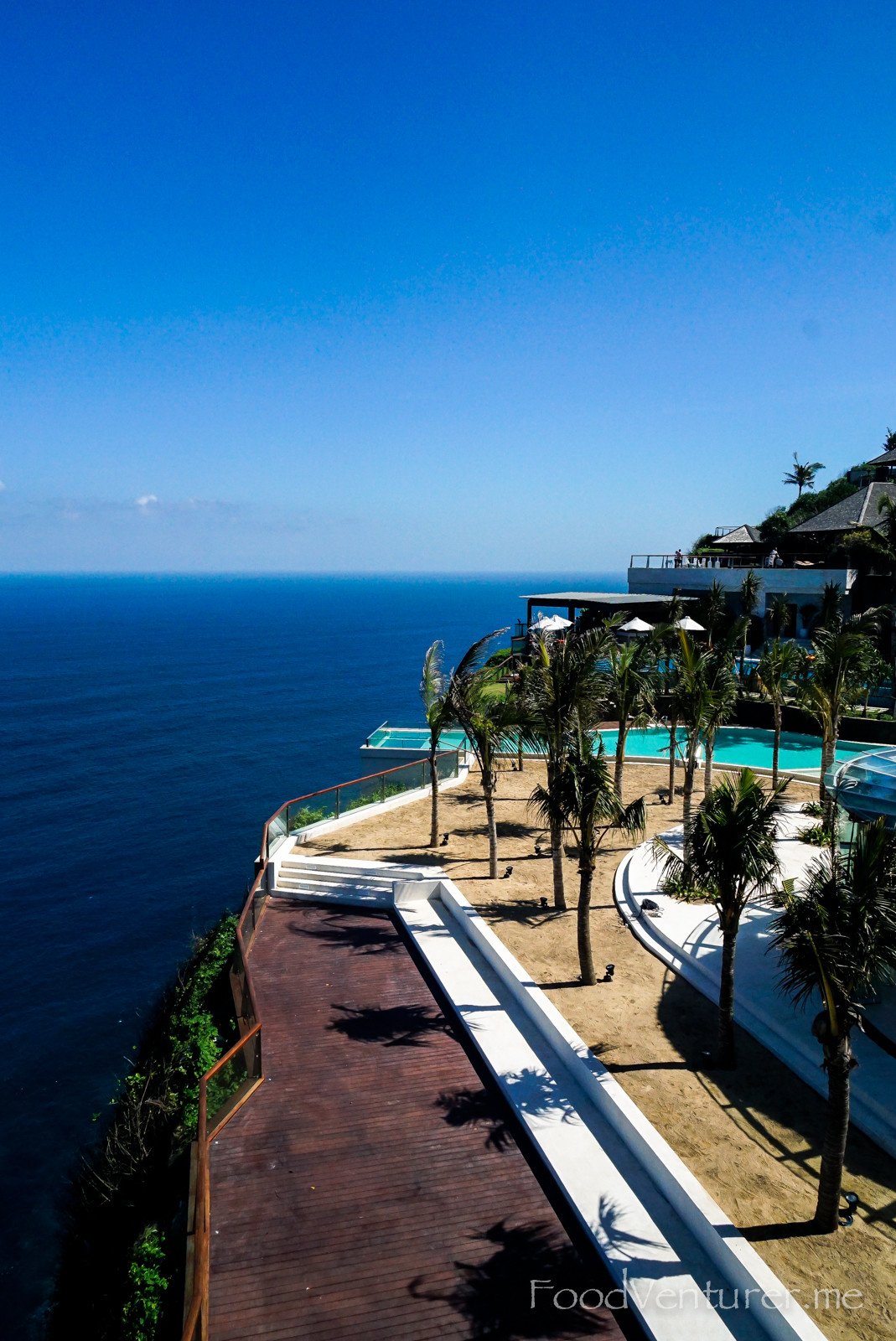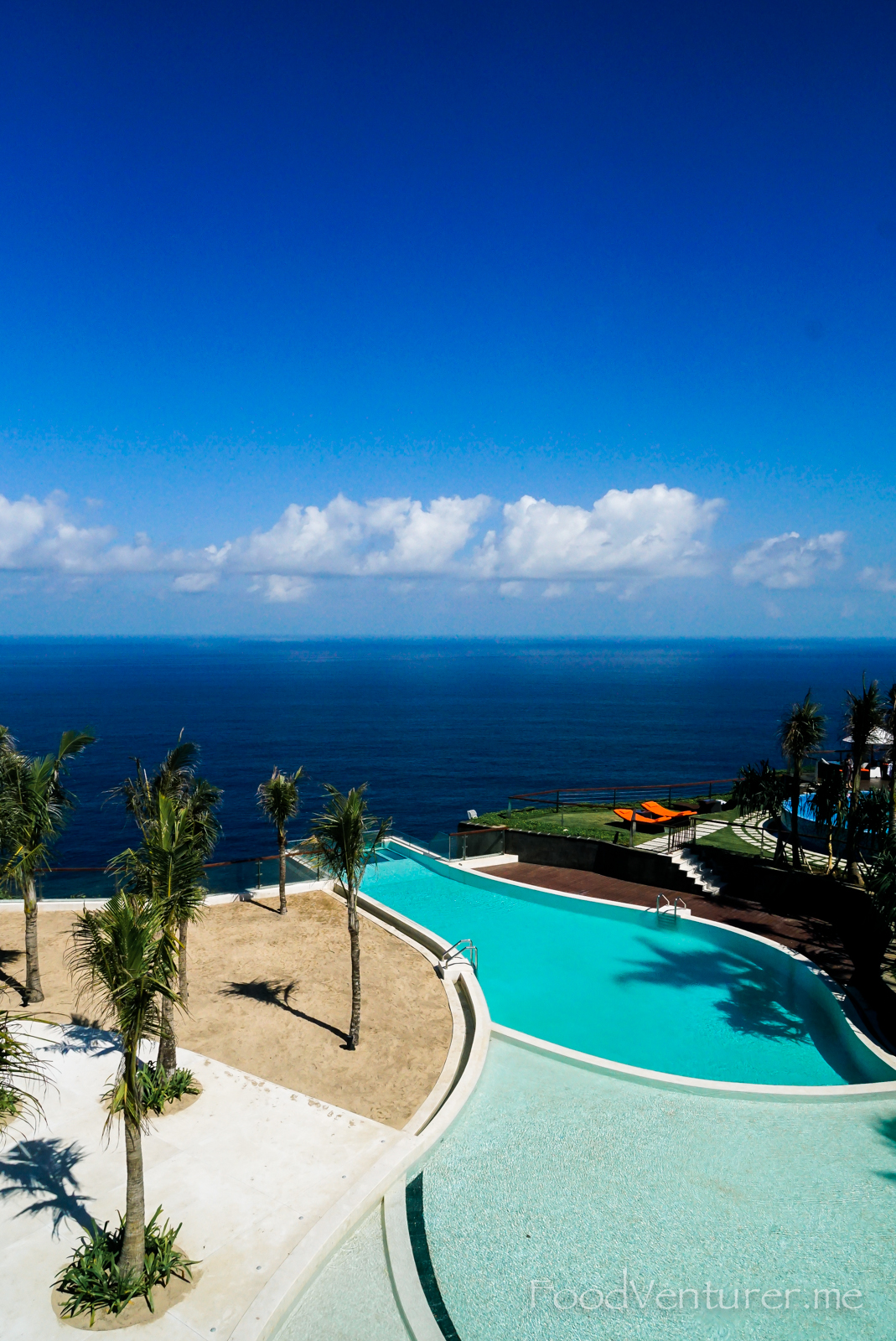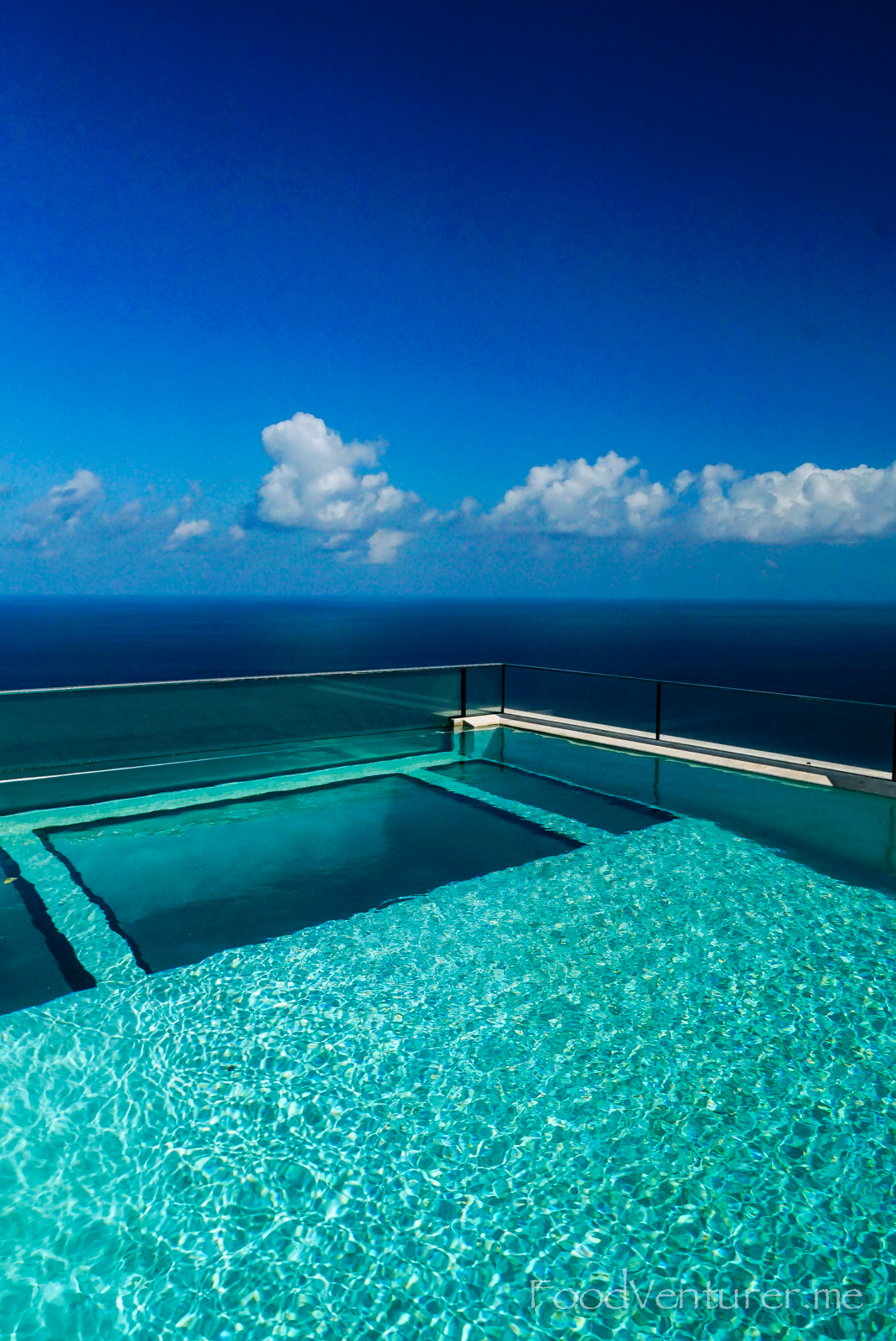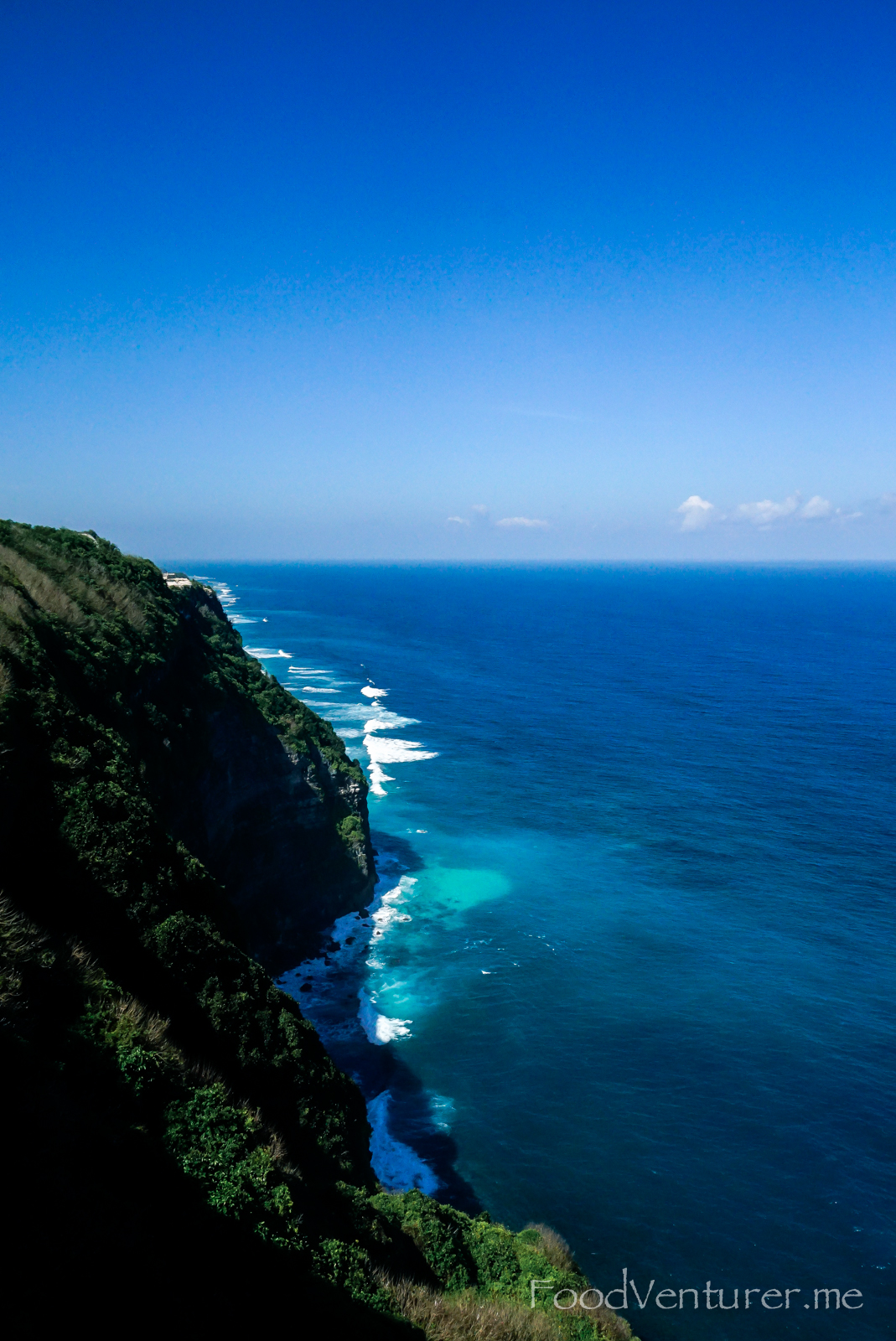 Oneeightyº is due to open in September, but I will let you know again for sure on Instagram!
To be honest, I could barely wait to see it myself during its official opening later since it will definitely be huge.
This infinity pool will surely be a hit on Instagram as it simply looks too irresistible for a dip and a selfie!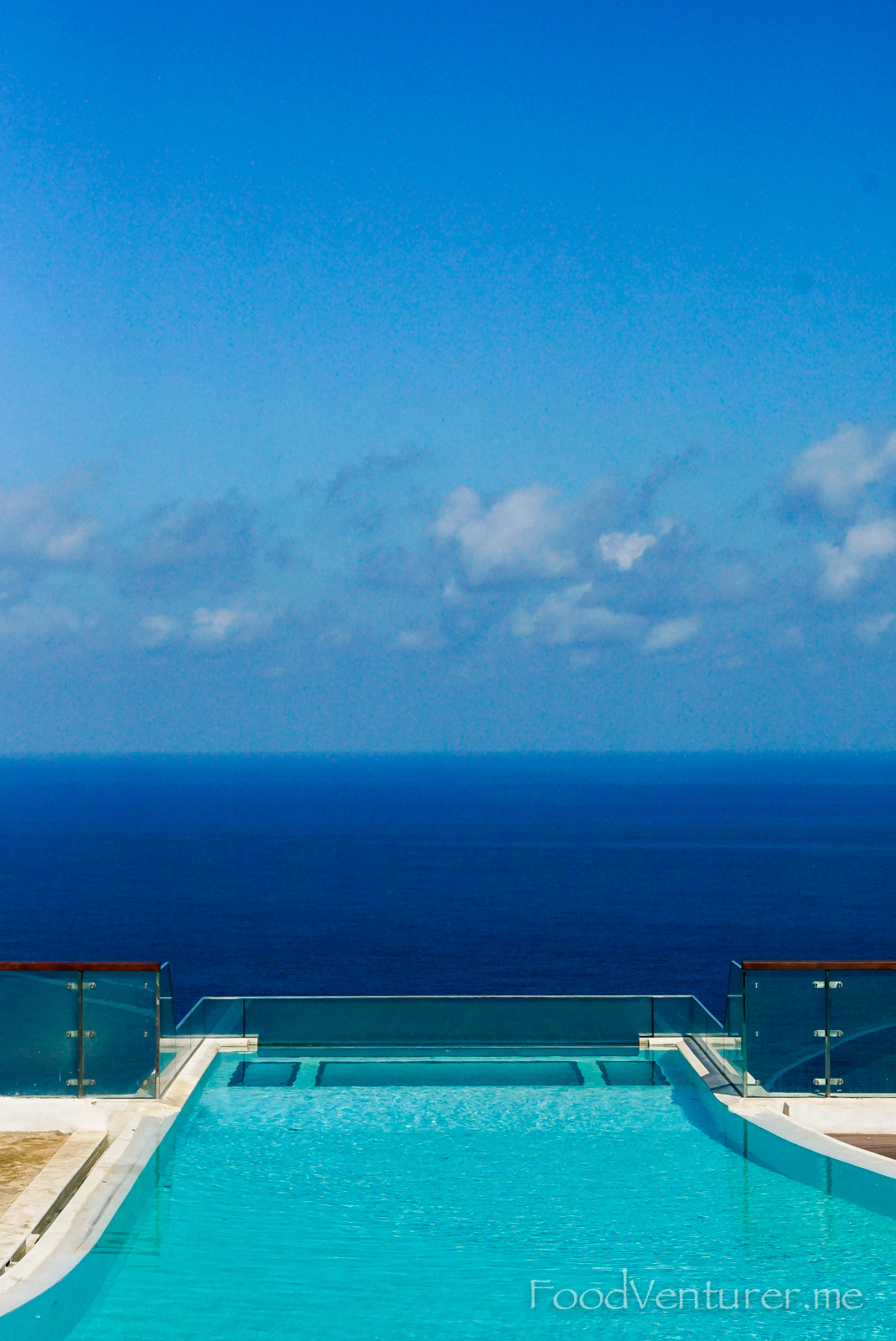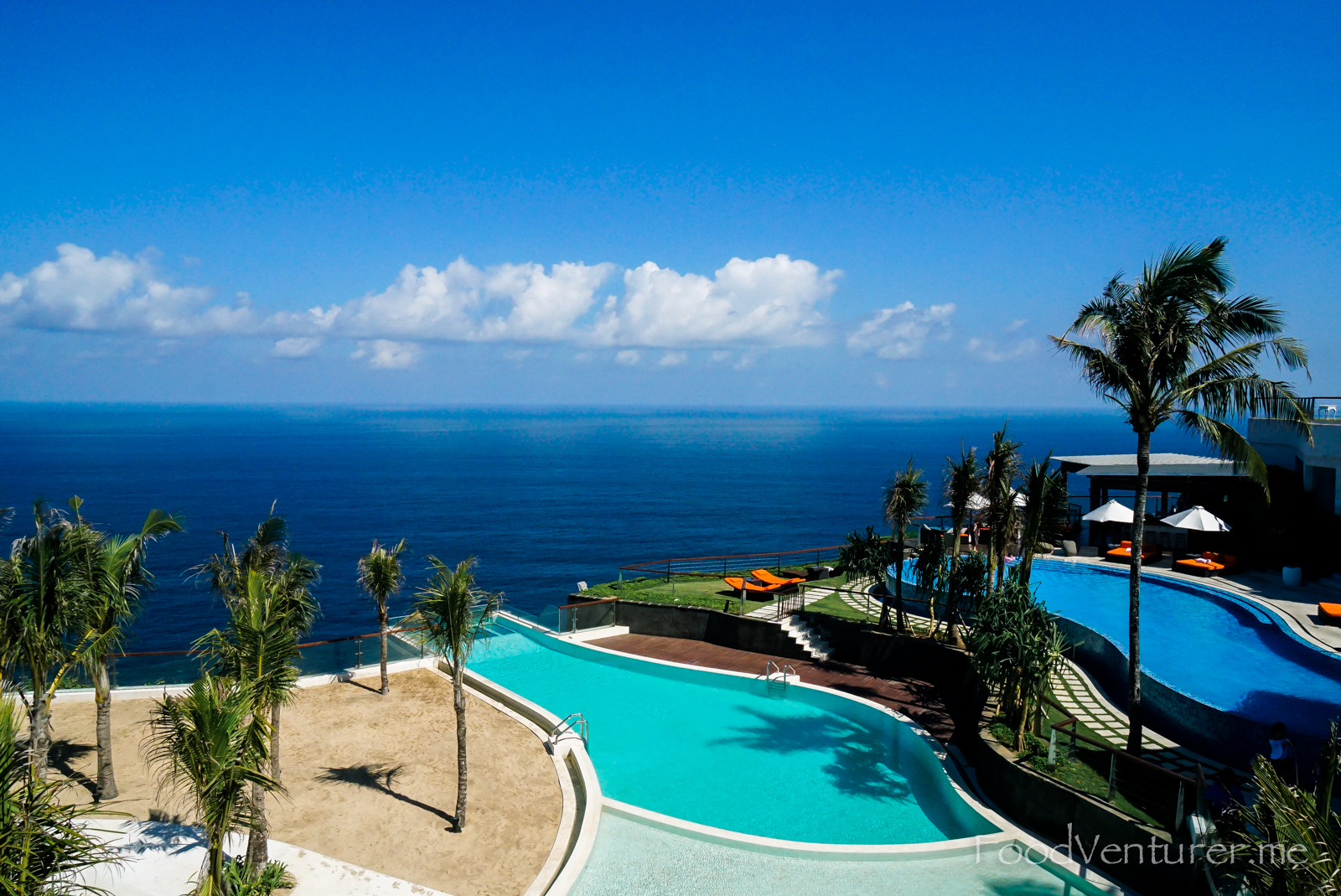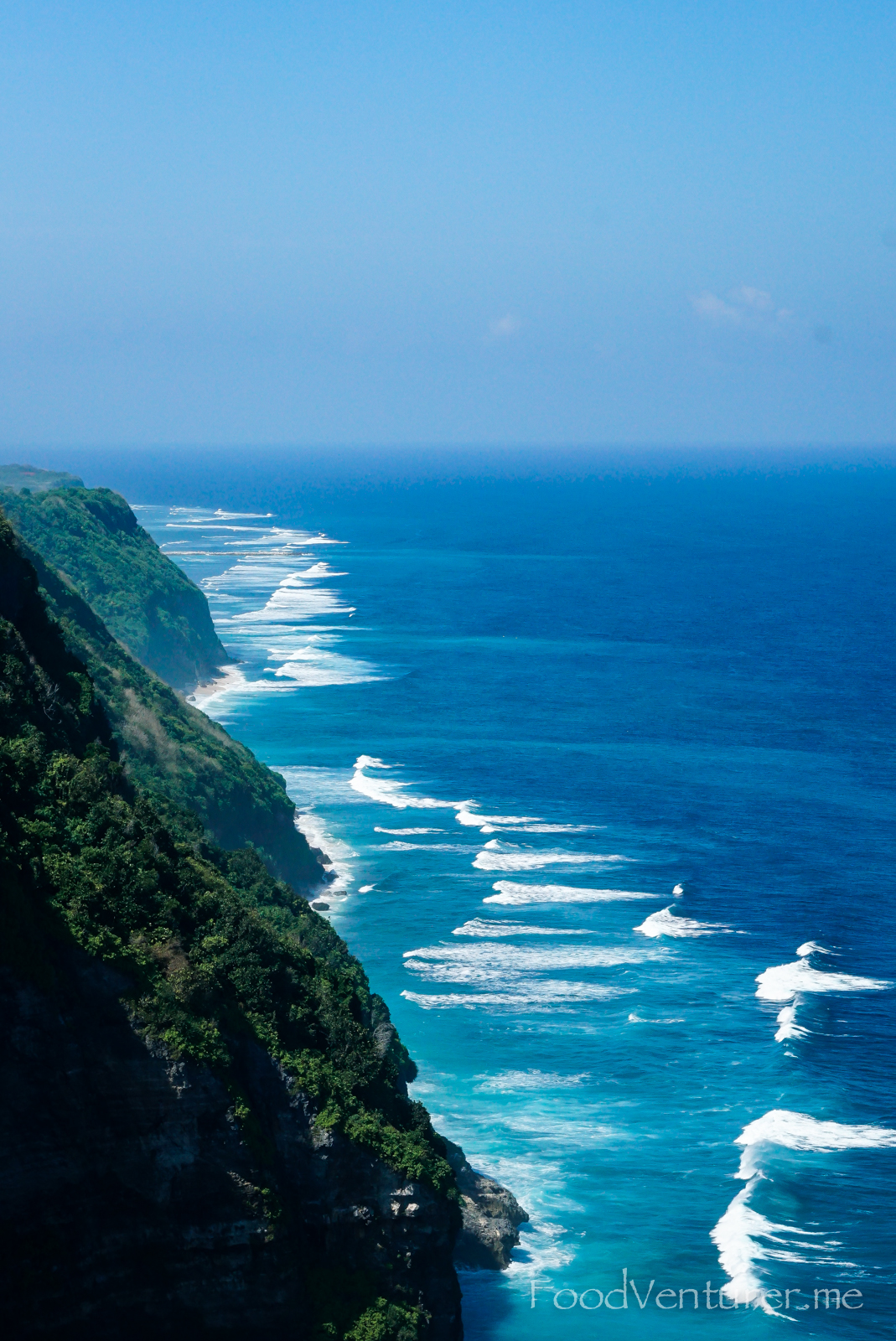 Sometimes, if you pay a good attention, you will be able to see big turtles and manta rays! And when lucky, you'll be able to see dolphins or whales. <3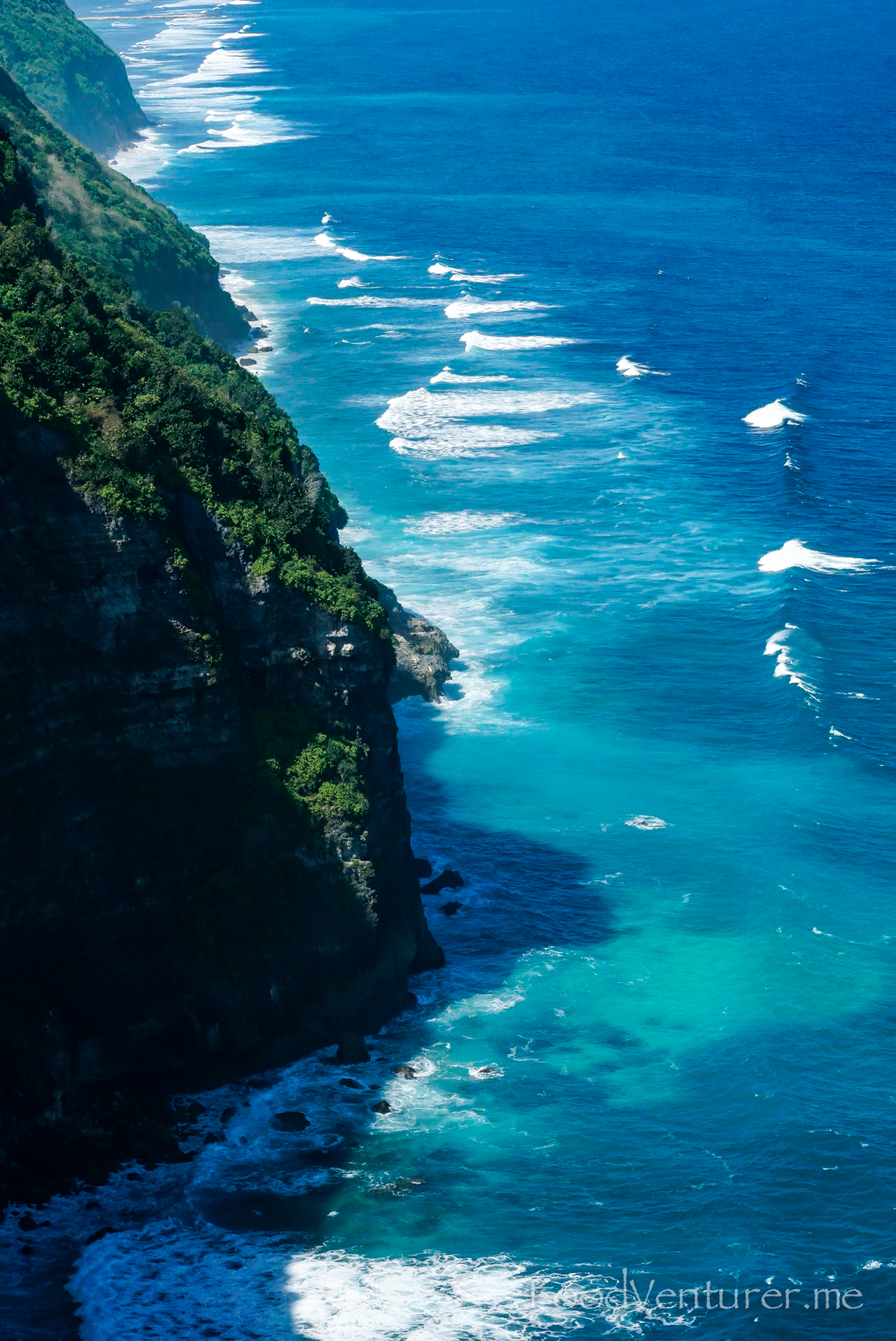 We also got a quick tour to their 1 bedroom villa that effortlessly impressed us. The huge space, huge bathroom, well-maintained bedroom and private swimming pool were impressive, but the best part is the humongous balcony with a main view, again, overlooking the vast Indian Ocean! Guests can do yoga here, or simply have a leisurely sunbathing. Oh, I could stay here and enjoy the view all day long. Click here for a more detailed picture.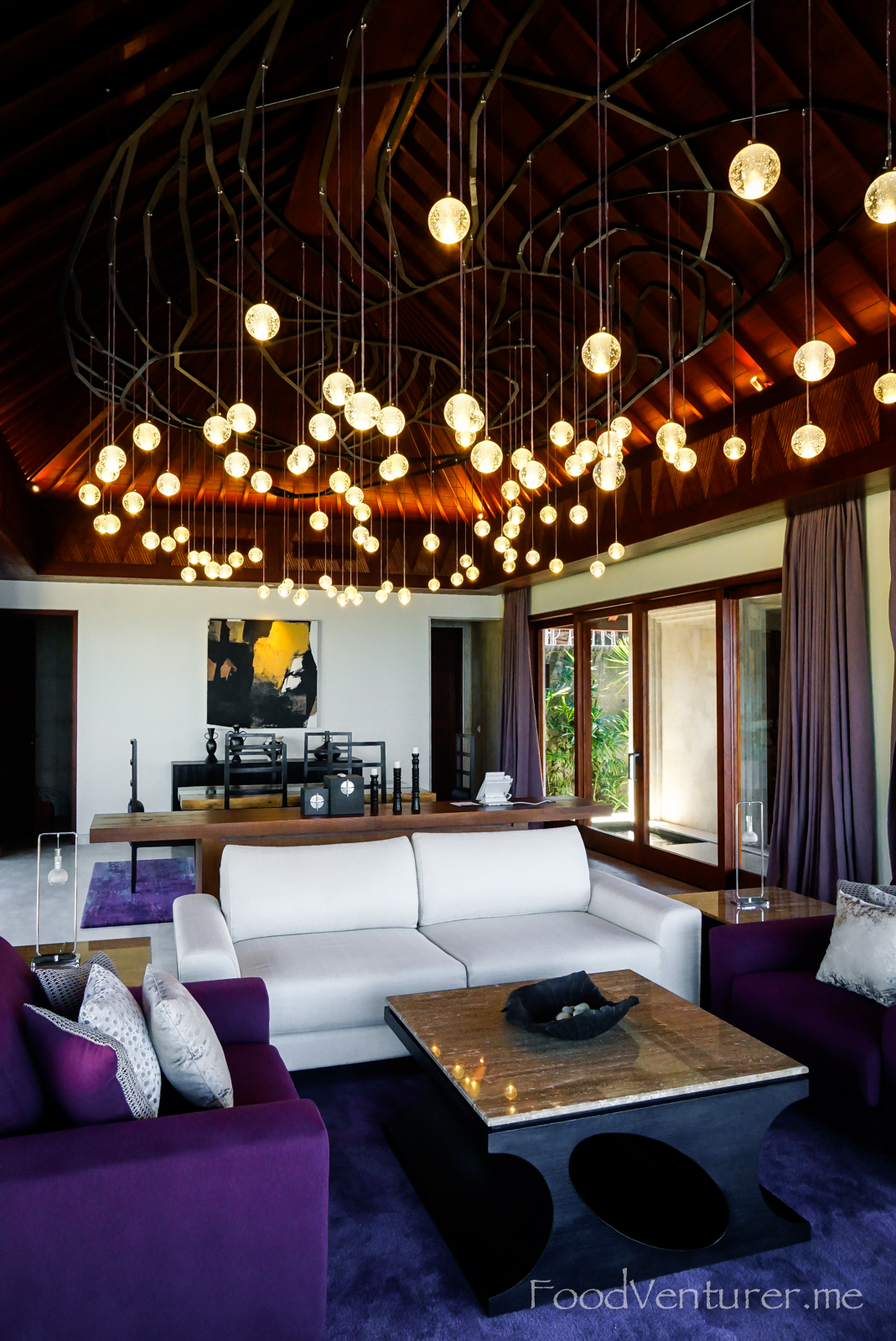 Tell you what, Sammy Simorangkir (formerly a member of Kerispatih) was having his wedding here in July, and he and wife did stay on this 1 bedroom villa too for the night.
Right after the tour, as if nothing could have impressed us more, we went to The Cliff Bar and there came our preview tasting for the food and drinks. These all will be available at Oneeightyº when it's open later.
When OneEighty is officially open for public, I heard that the pool at The Cliff Bar will be exclusively for in-house guests of the Edge. The pool here is already such an awesome pool of its own. 🙁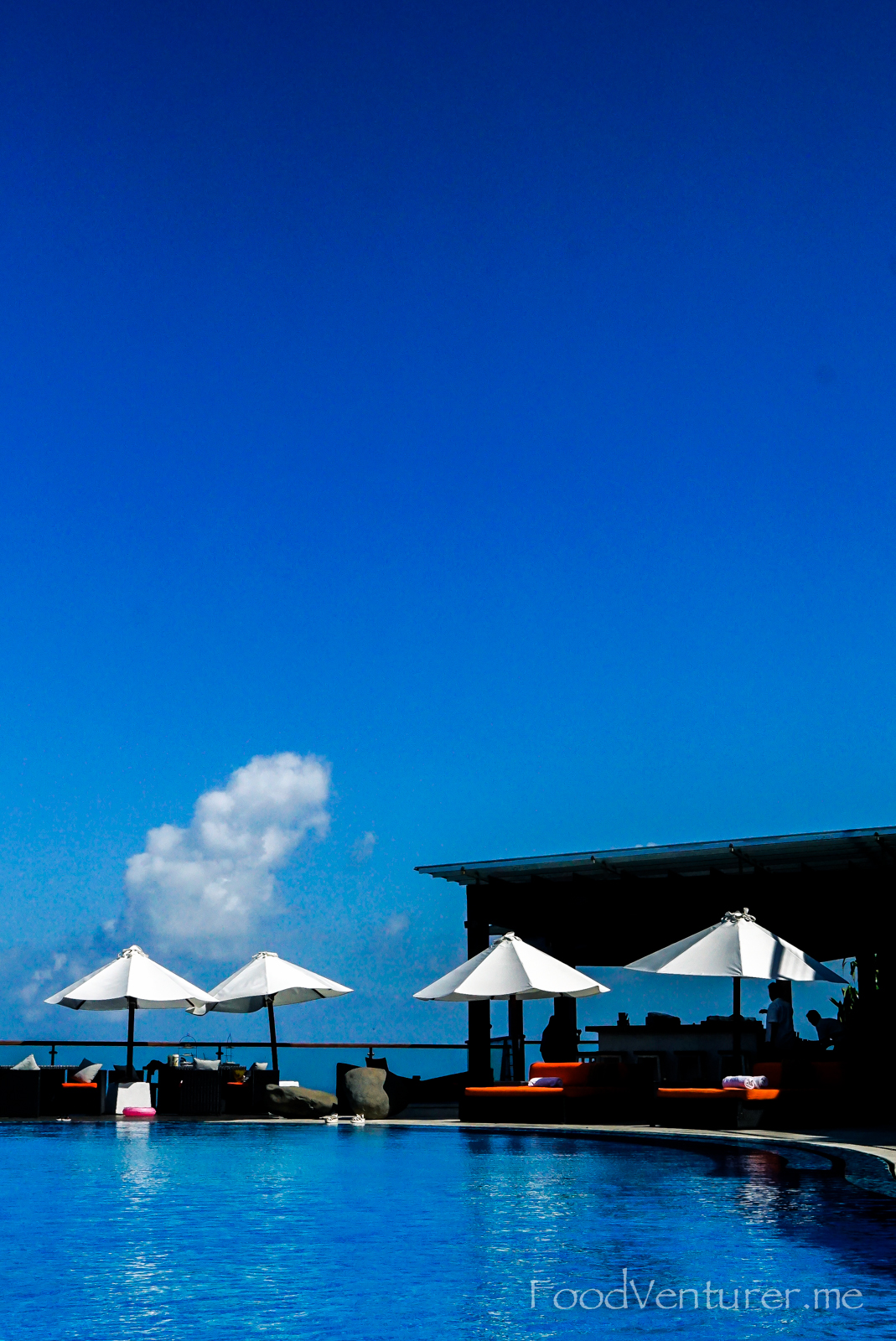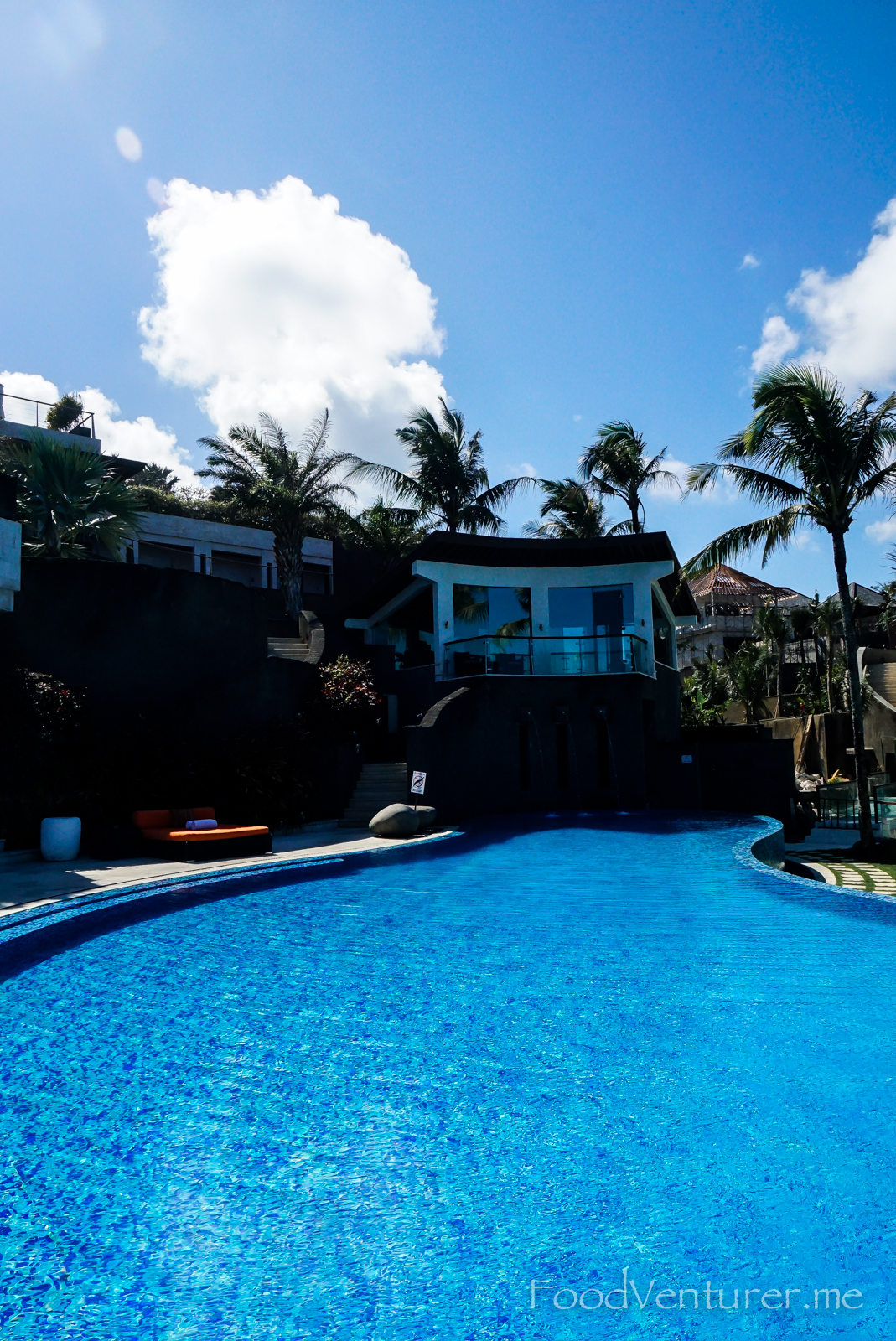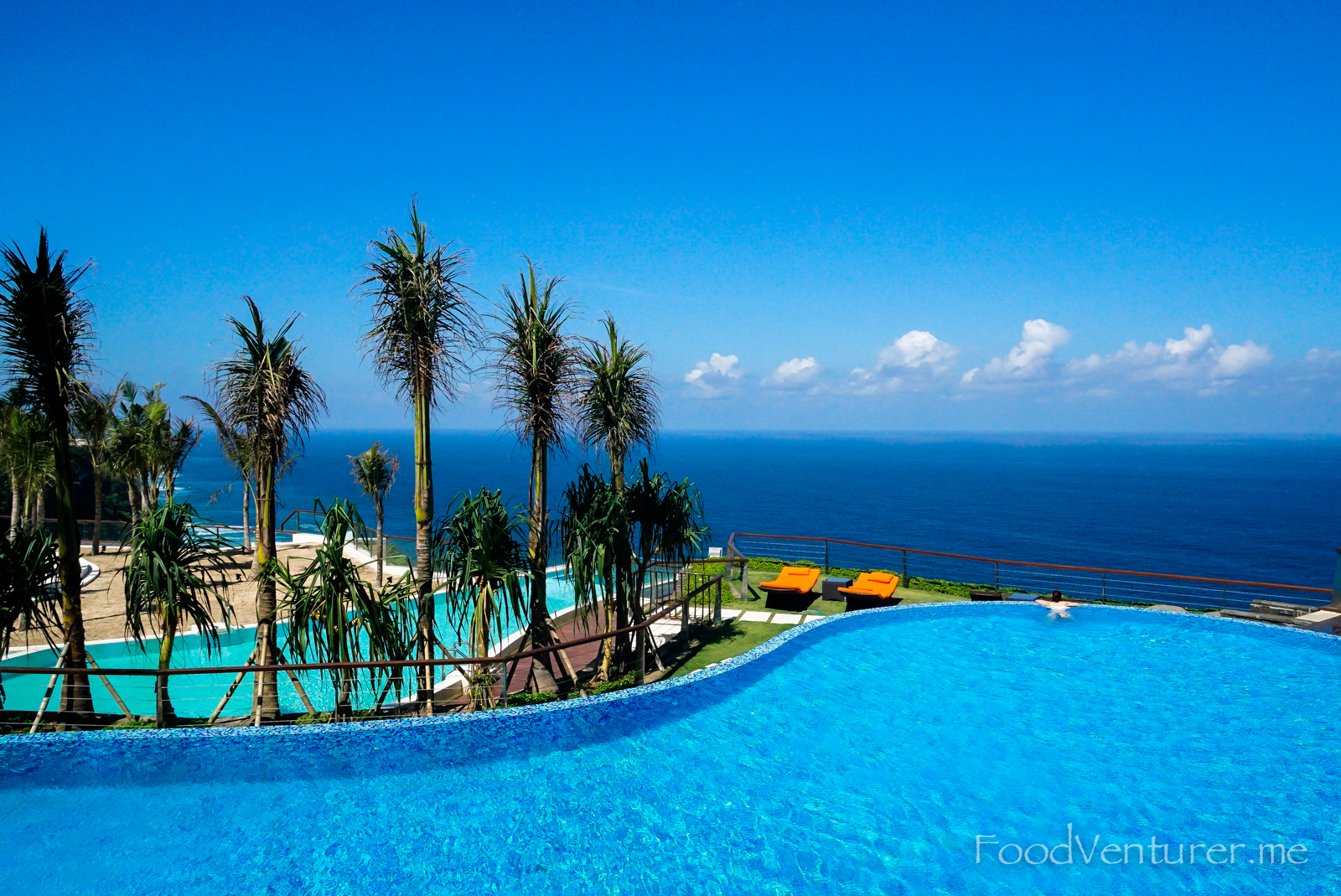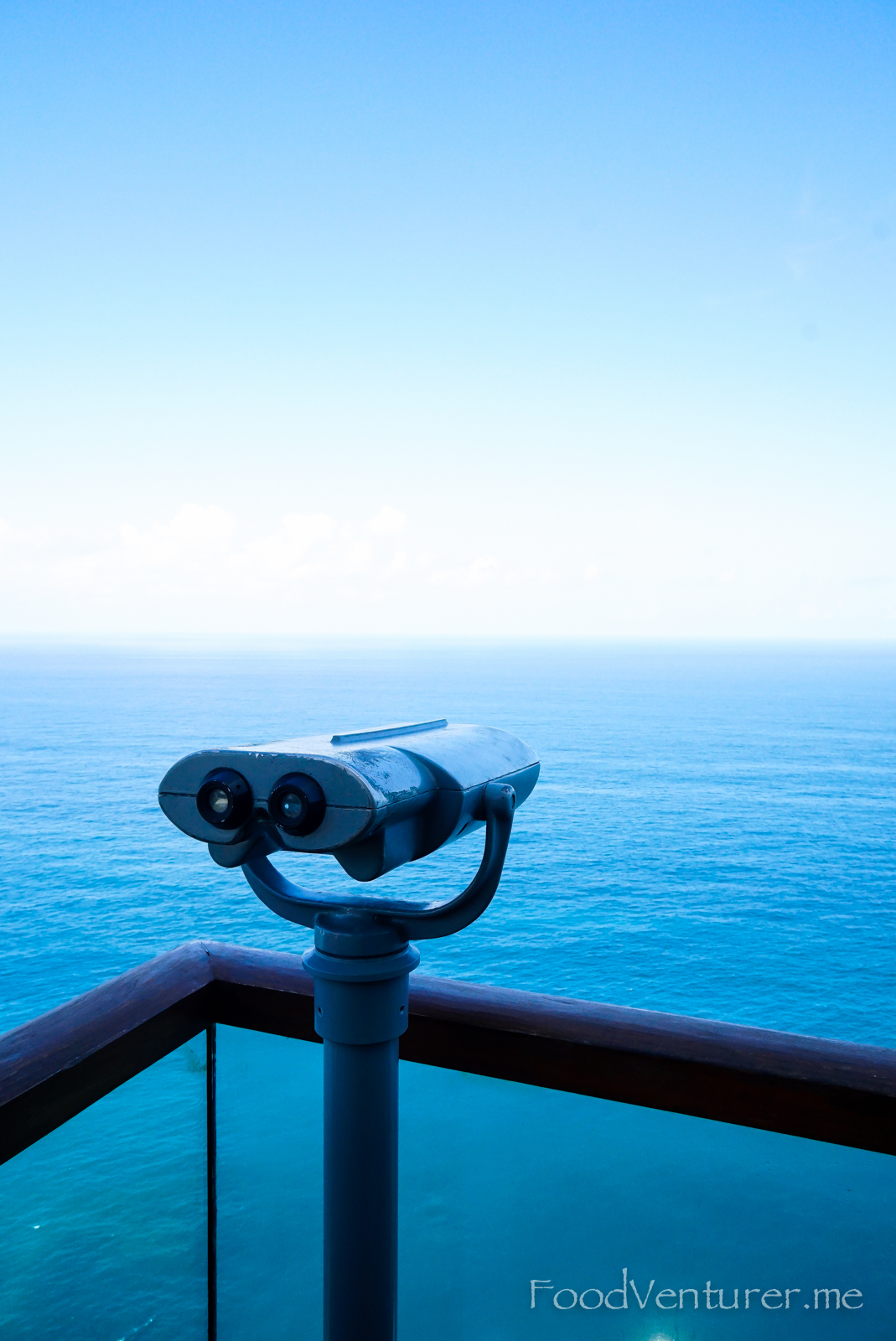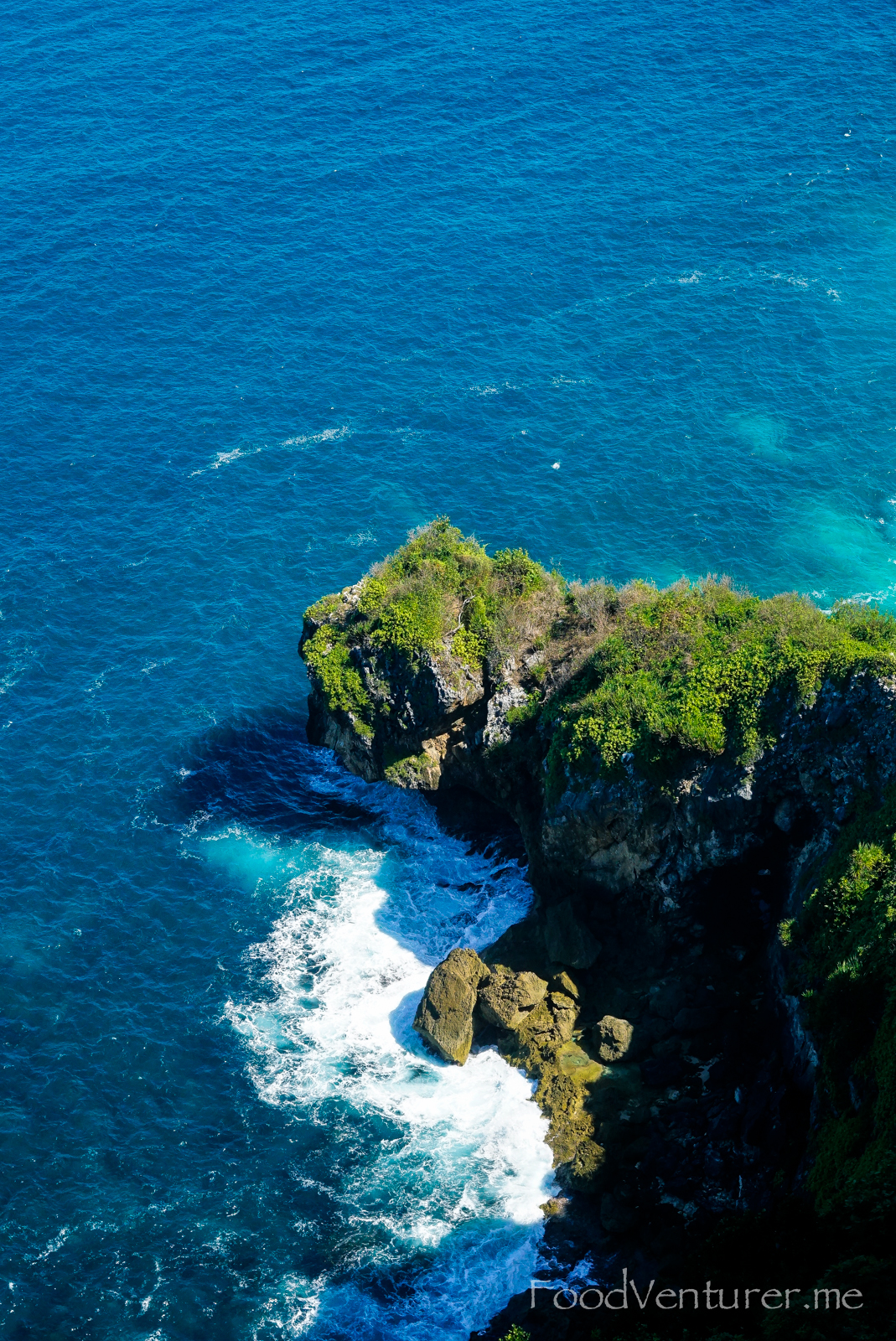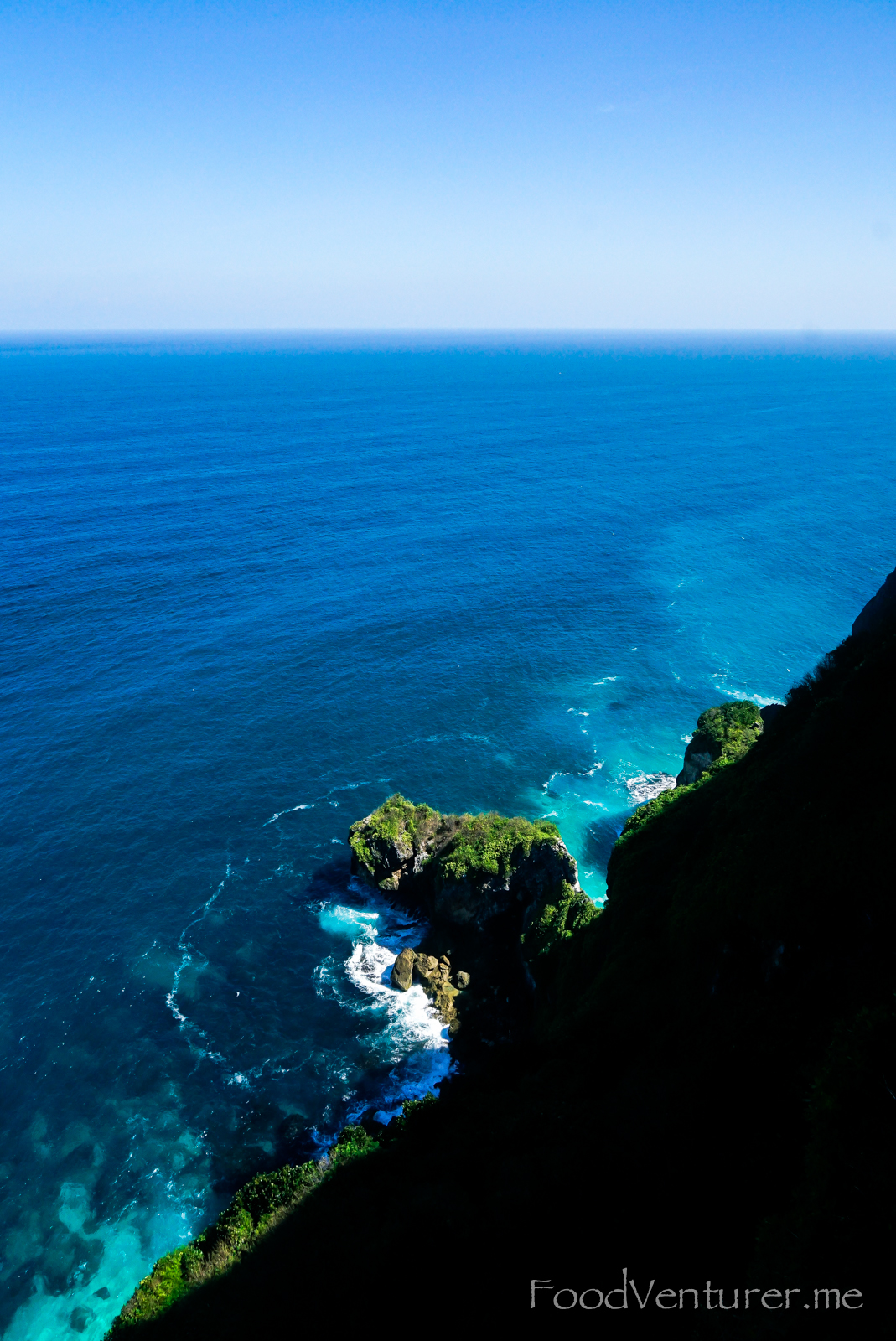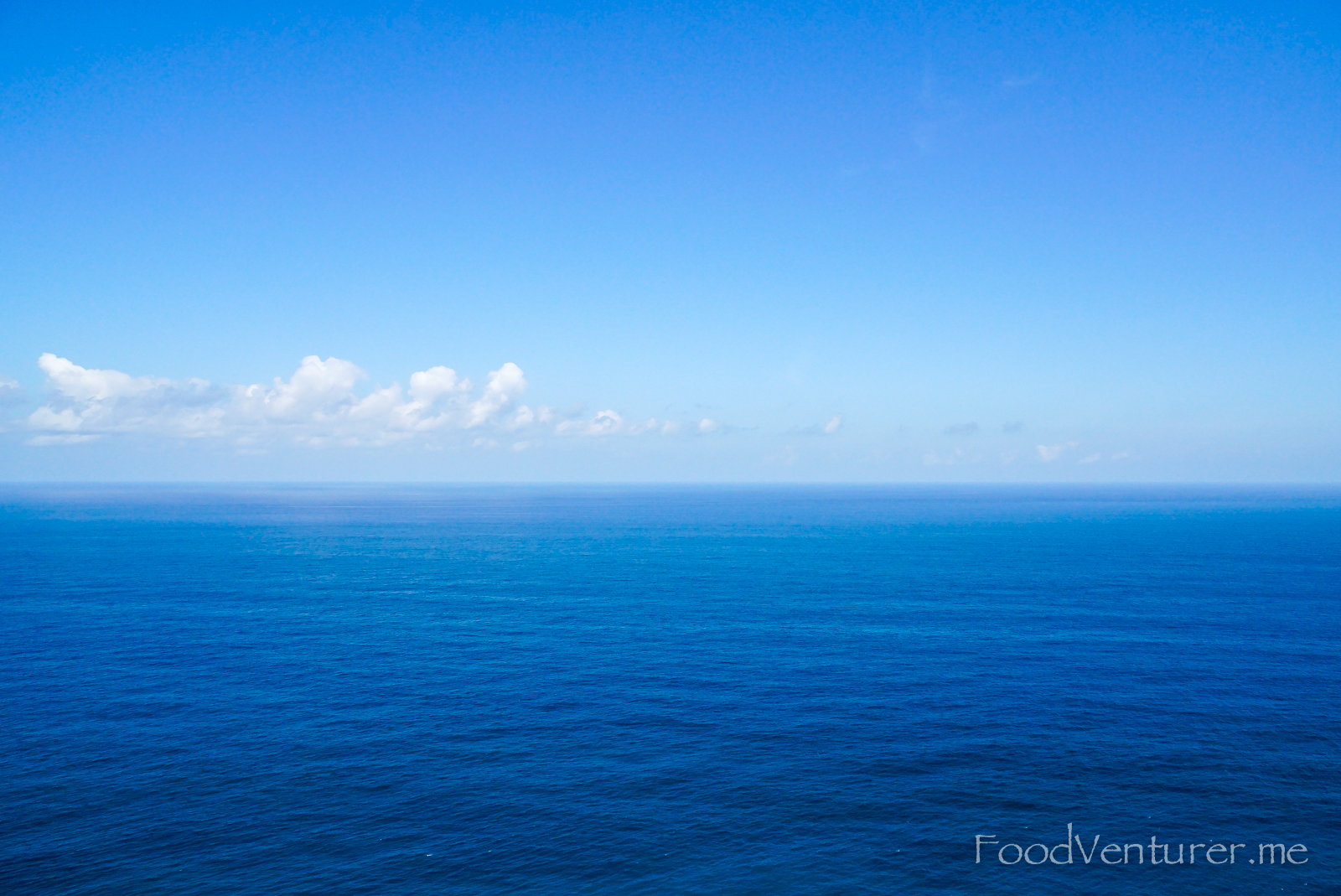 We were happy that we got to know the new Executive Chef, Nyoman Suasa who will be handling all the food and beverages at The Edge and The Edge 2 establishments. He had tons of impressive resumes before coming to The Edge and we were thrilled to try his creations first-hand.
Let's check it out.
# Cocktail & Mocktail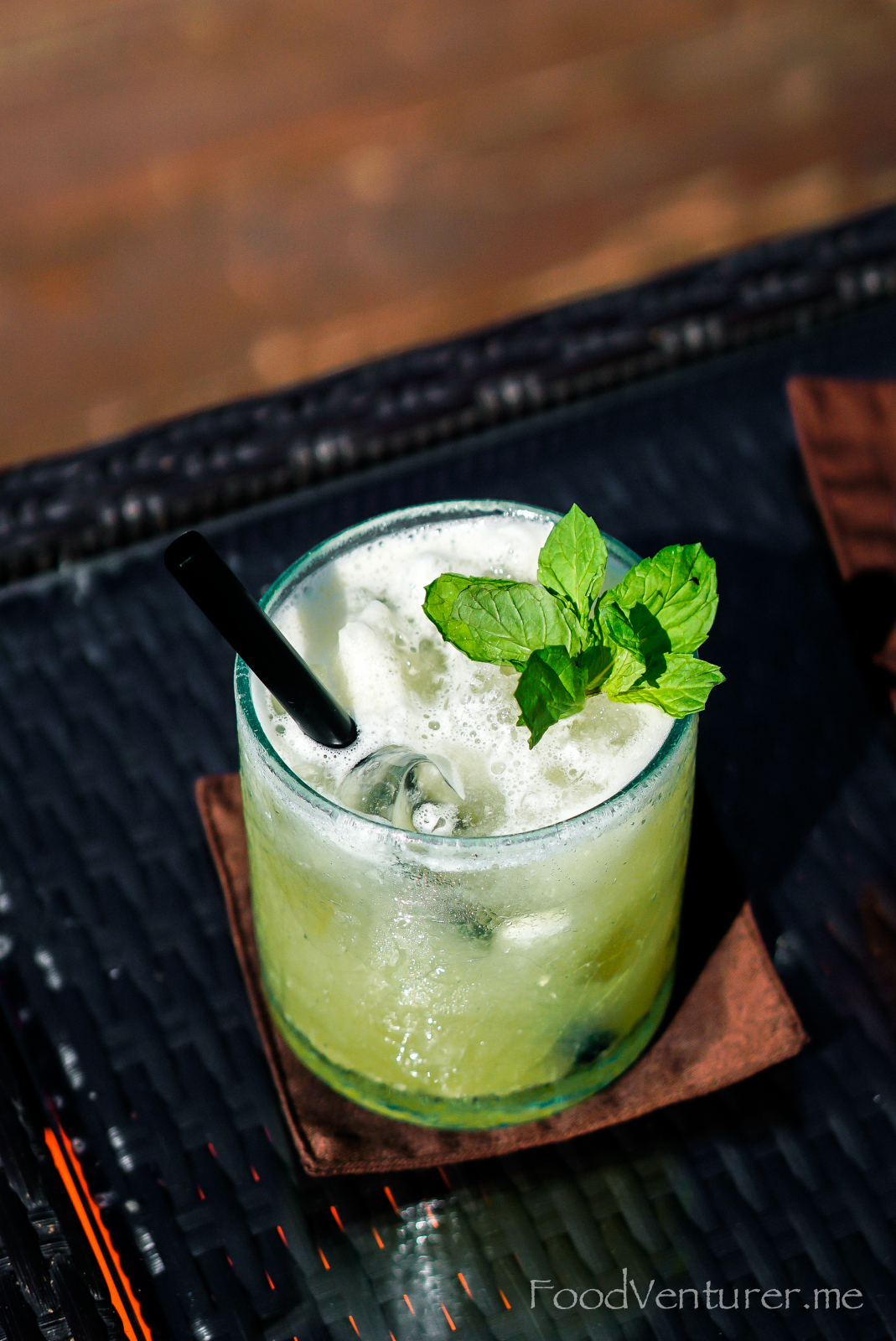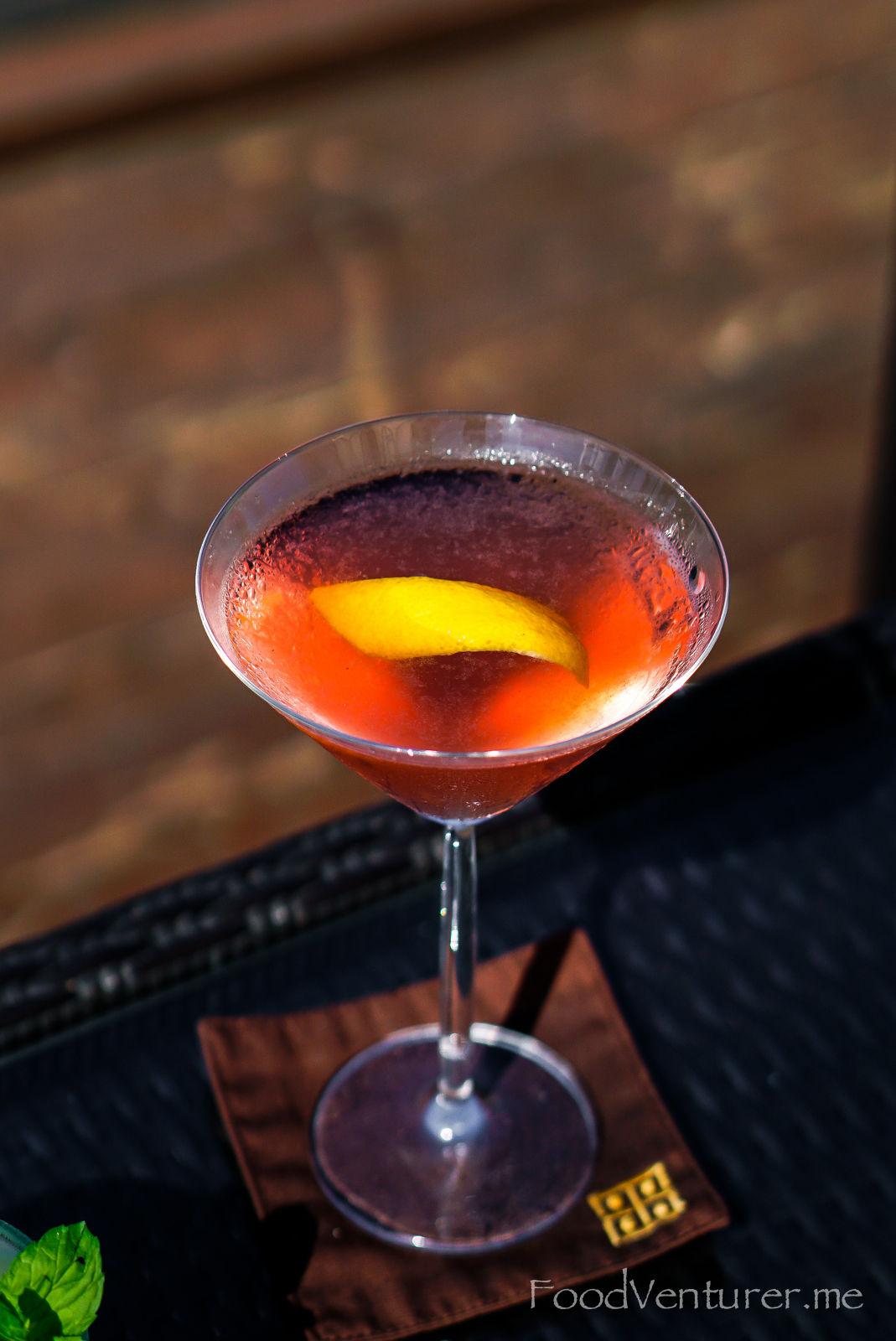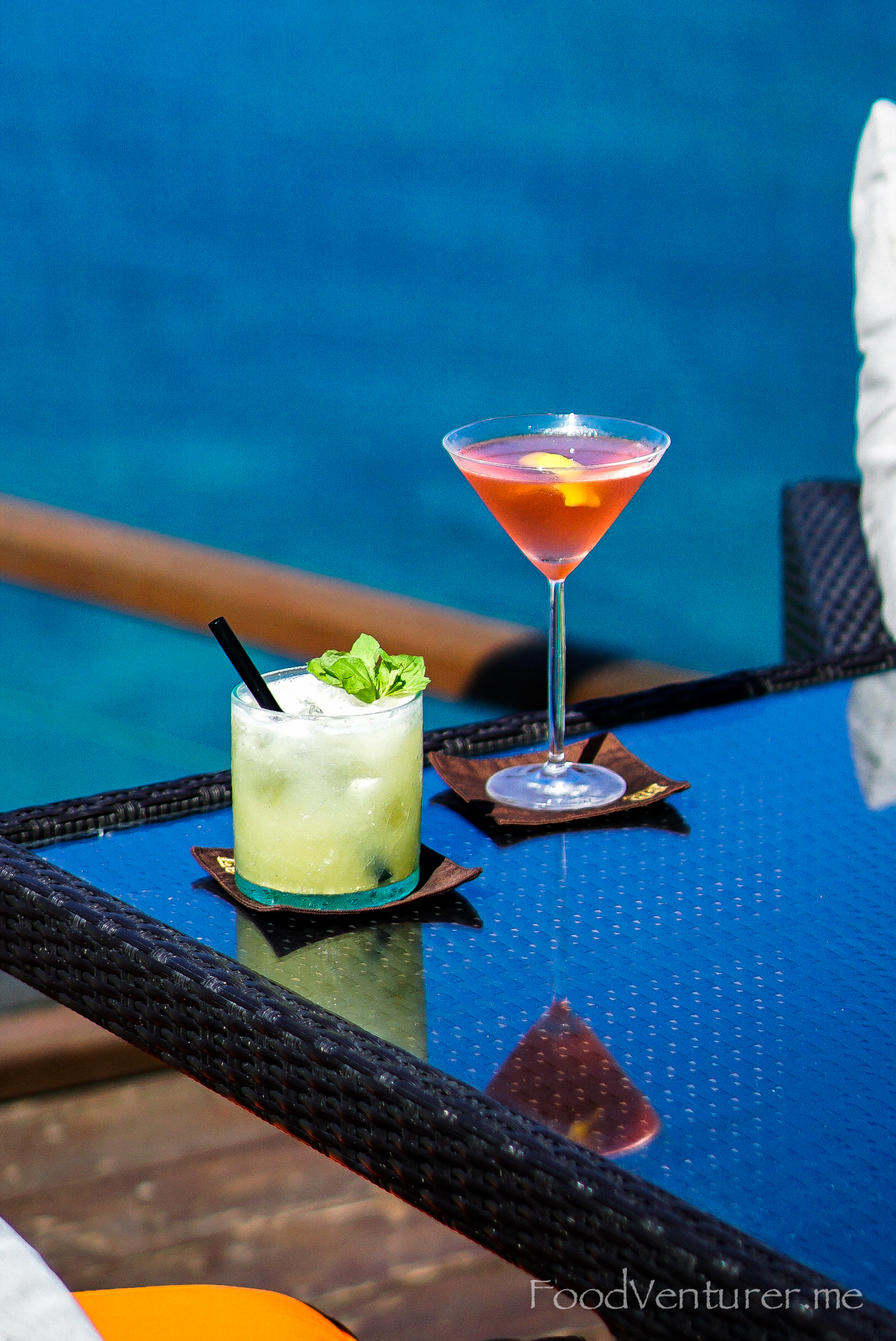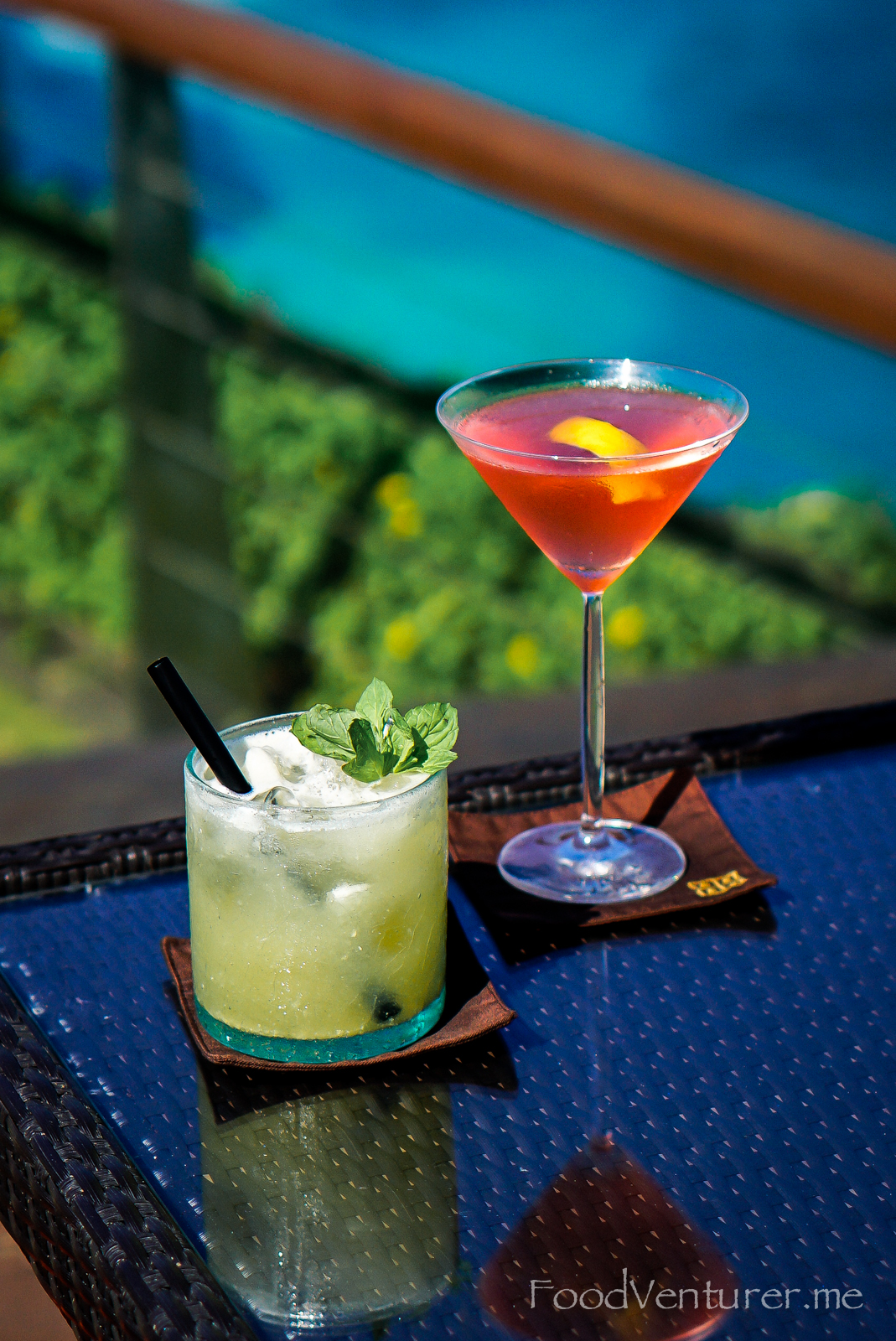 # Gohu Ikan Tuna – Maluku (IDR 90 k)
Yellow fin tuna ceviche with chili, kaffir lime, lemon basil & cold-pressed coconut oil.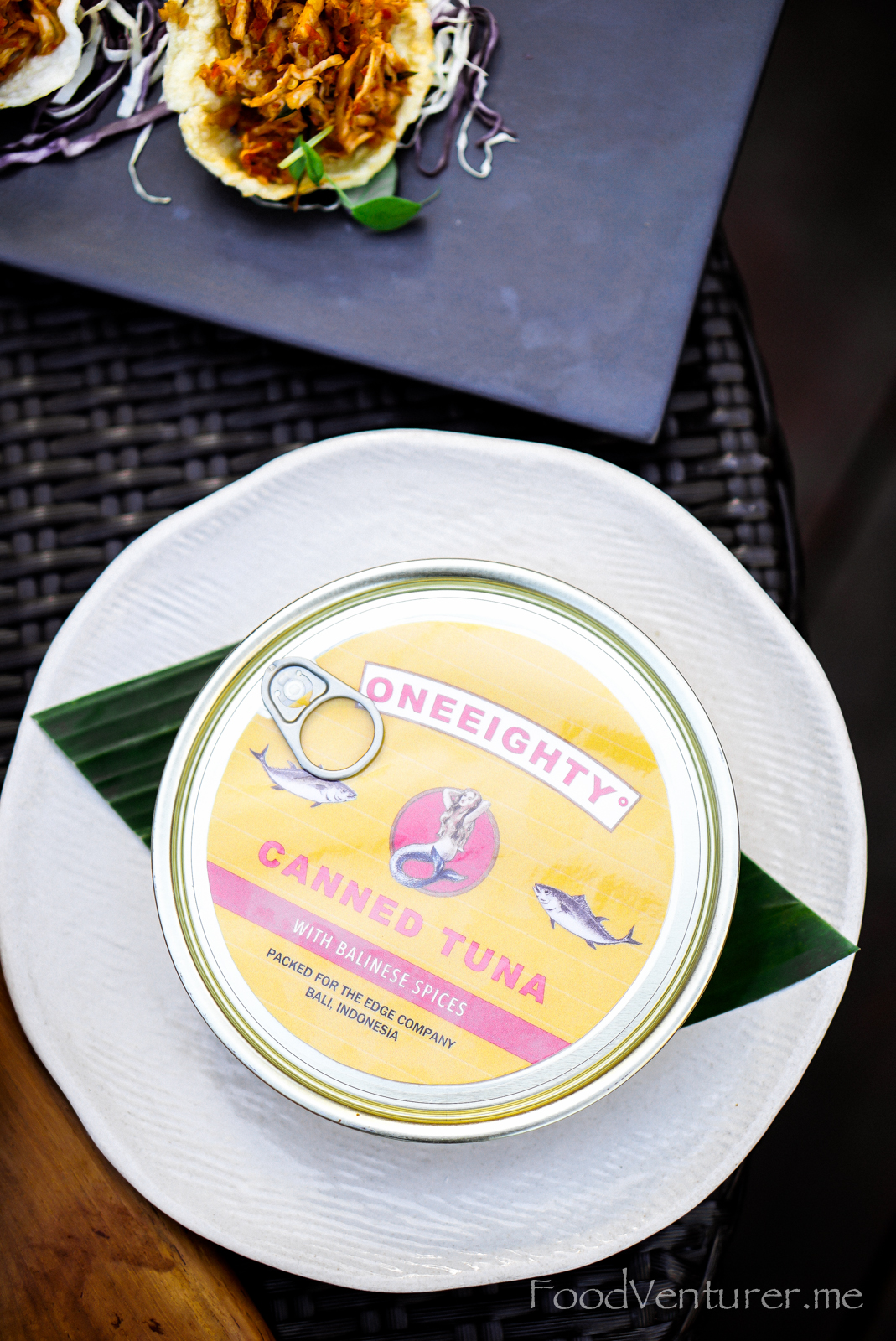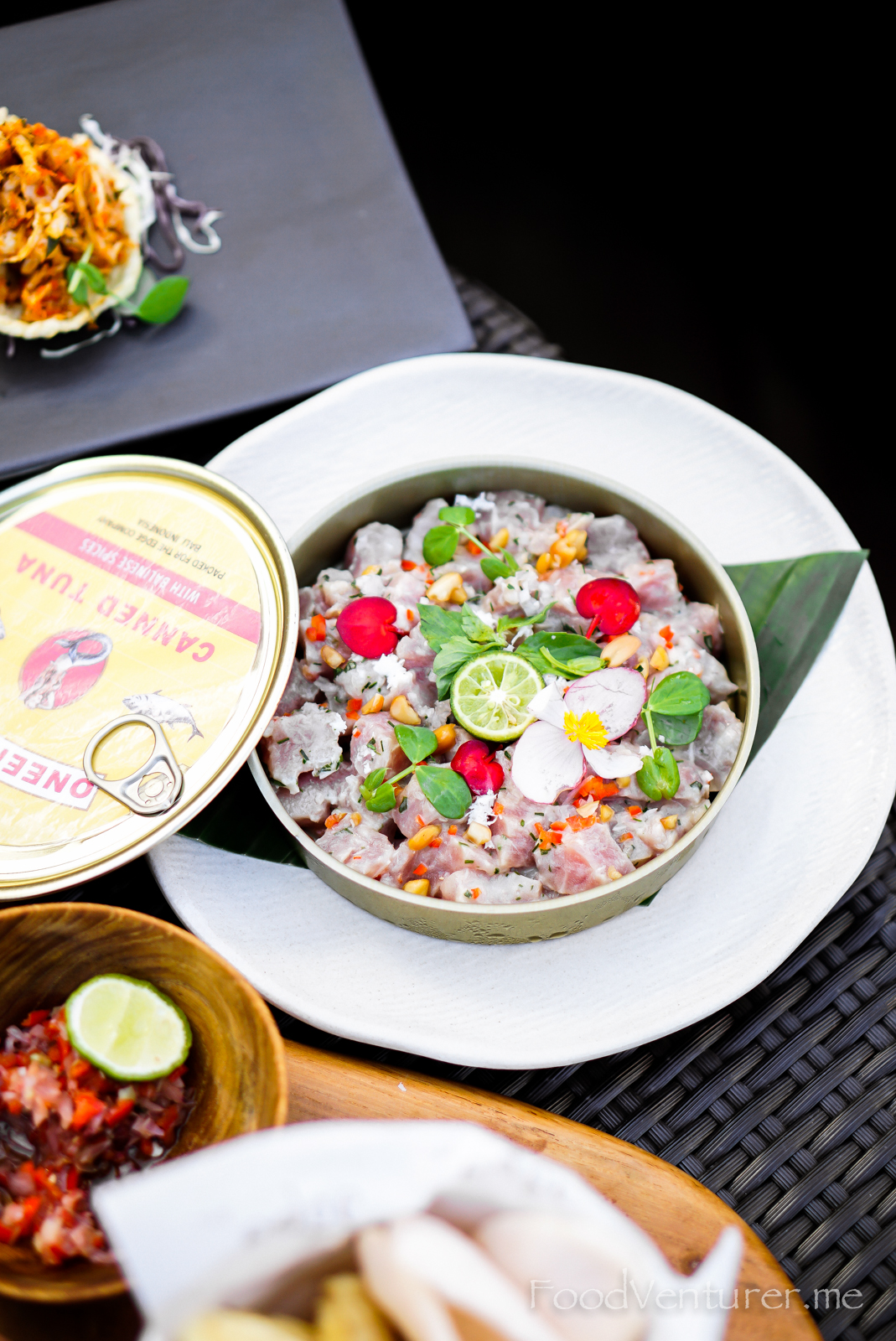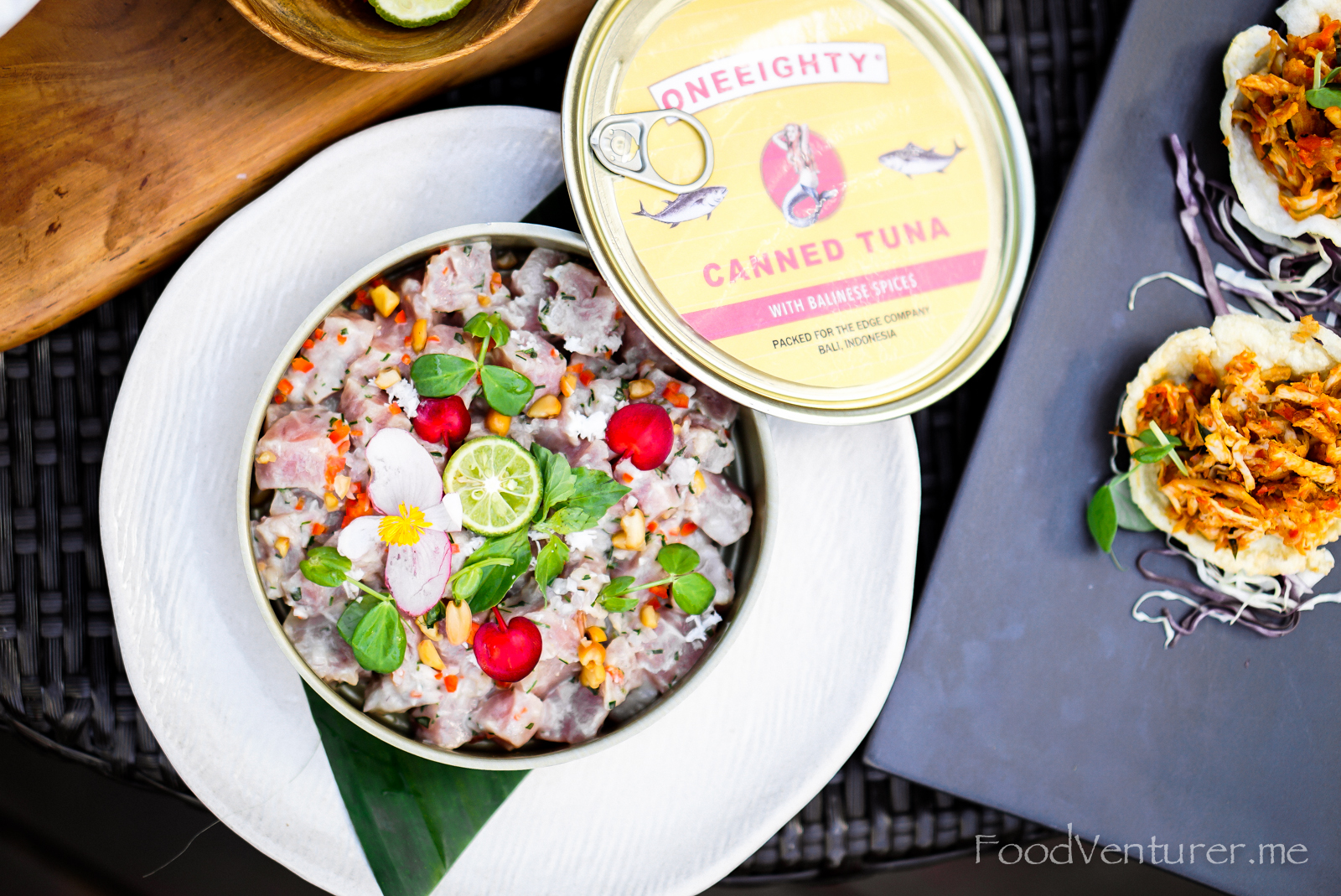 Before this, we had recently found love with Gohu Ikan Tuna. In Jakarta, there were a few places already that highlighted Gohu Ikan Tuna and mostly, it tasted good. The same thing applied here. The Gohu Ikan Tuna here was delicious. The best part is the refreshing touch of kaffir lime and subtle spiciness. The combination made the whole-canned Gohu Ikan Tuna so complex and delish. Oh the presentation was so cute, it was "canned" and decorated with edible flowers.
# Ayam Pelalah – Bali (IDR 60 k)
Shredded chicken with spicy tomato and chilli sambal.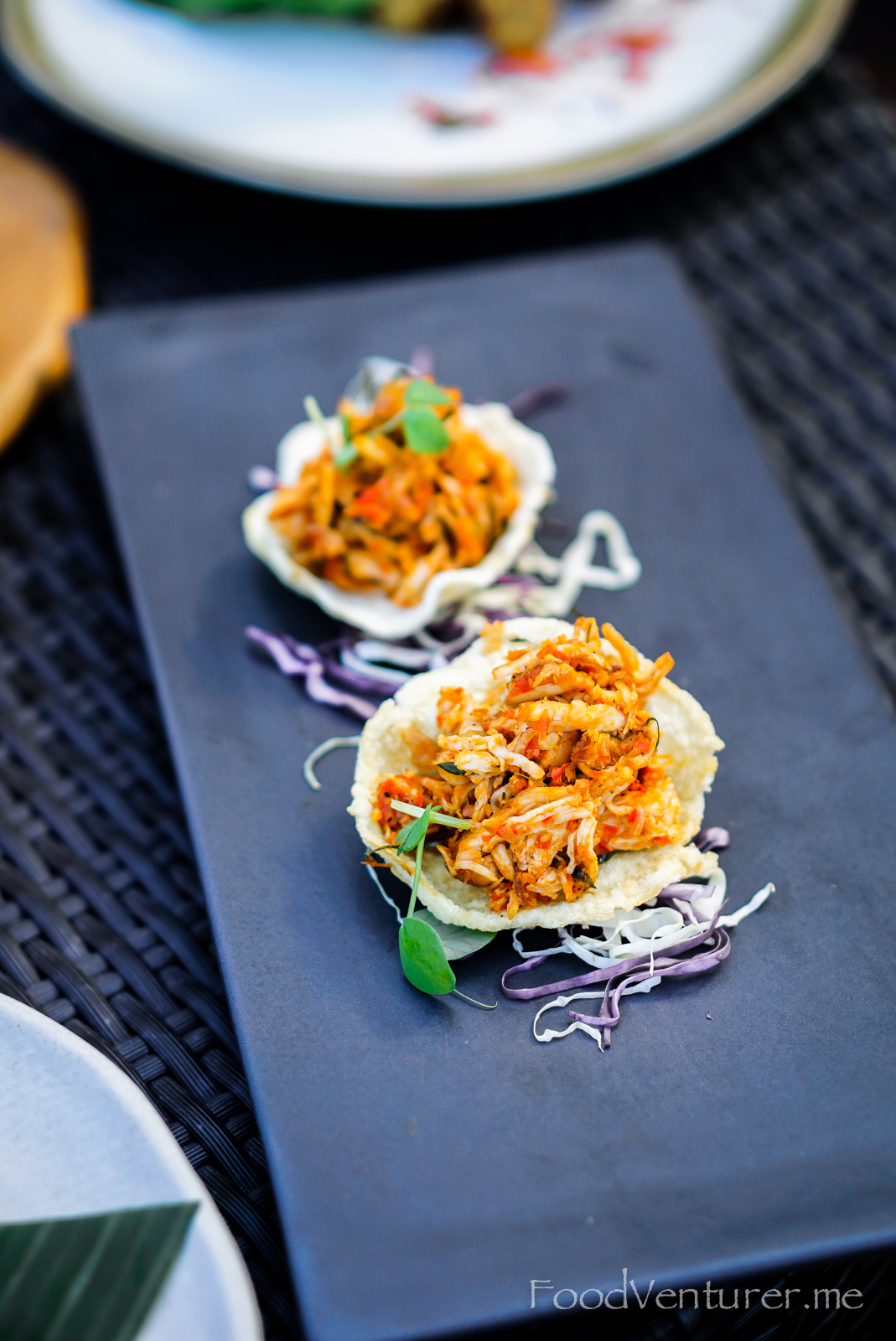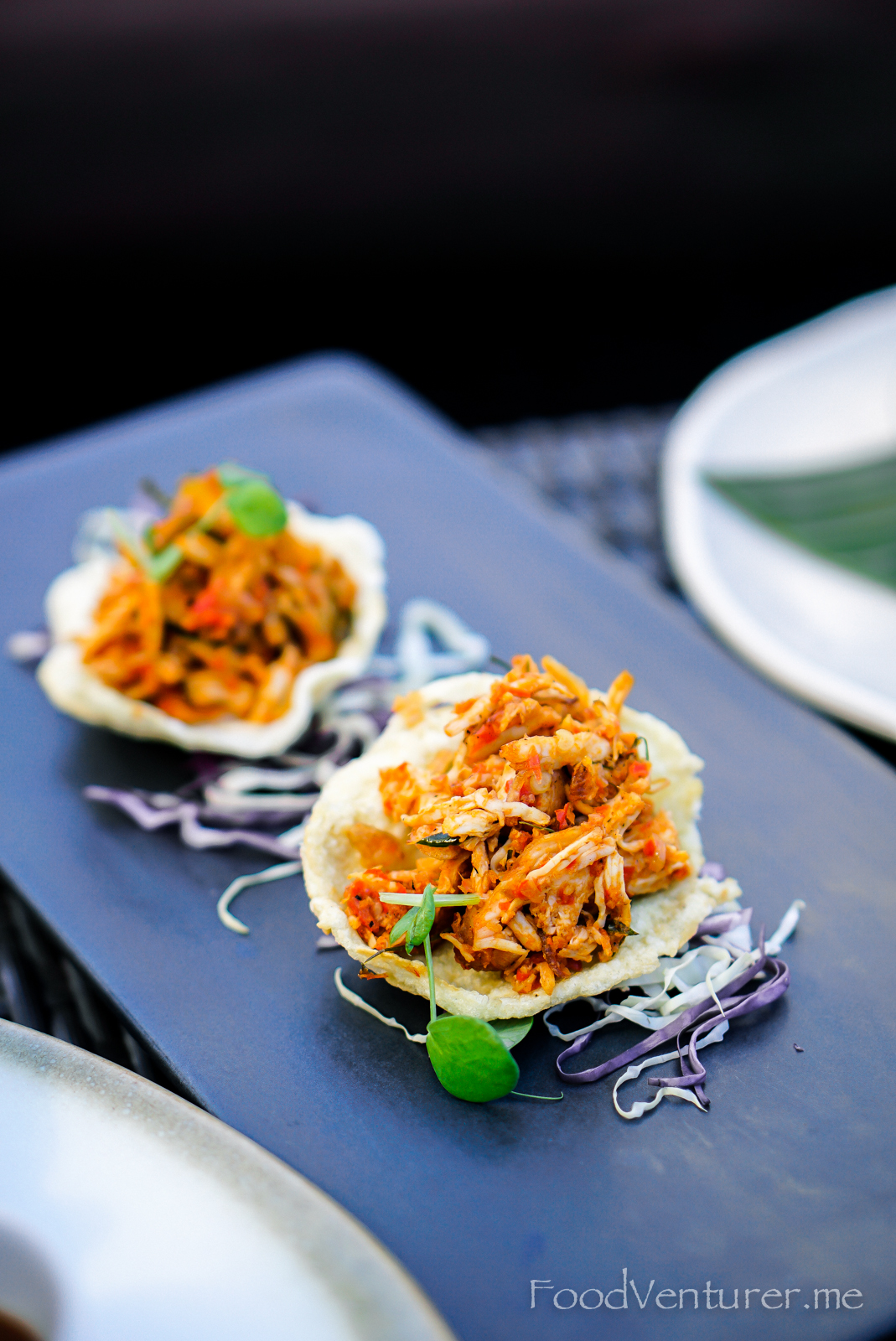 One of Bali's signature dishes is Ayam Pelalah. The shredded chicken here was put on top of emptying crackers and it built up a sense of balance texture coming from soft shredded chicken and crispy cracker.
# Sate Lilit – Bali (IDR 60 k)
Balinese minced chicken on lemongrass skewer. 4 pcs.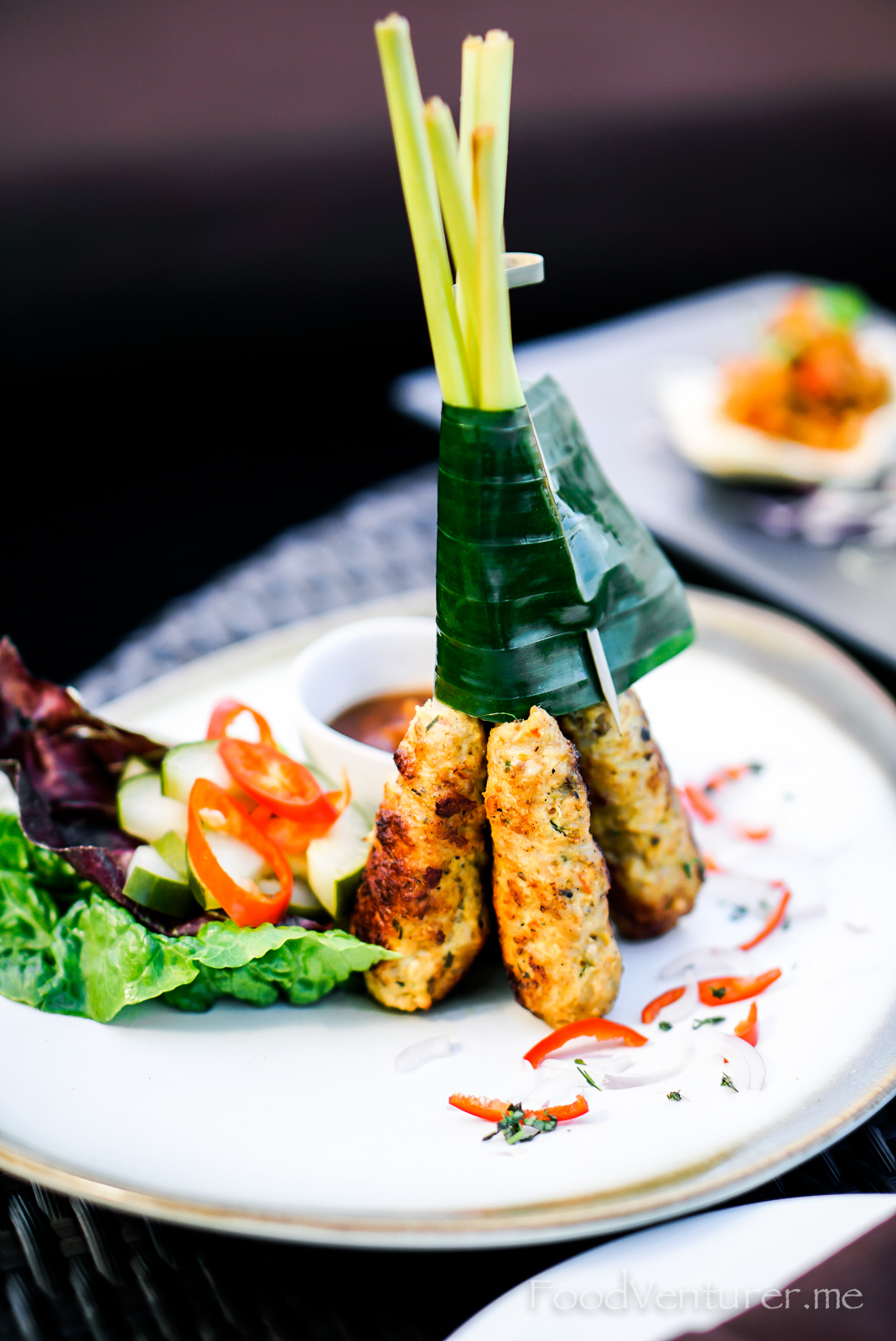 Sate Lilit in Bali is never to be missed. This sate lilit here did well too and it really showcased rich flavours, most especially coming from the fragrant lemongrass.
# Tuna Bakar Sambal Matah – Bali (IDR 140 k)
Grilled yellow fin tuna with steamed coconut & vegetables.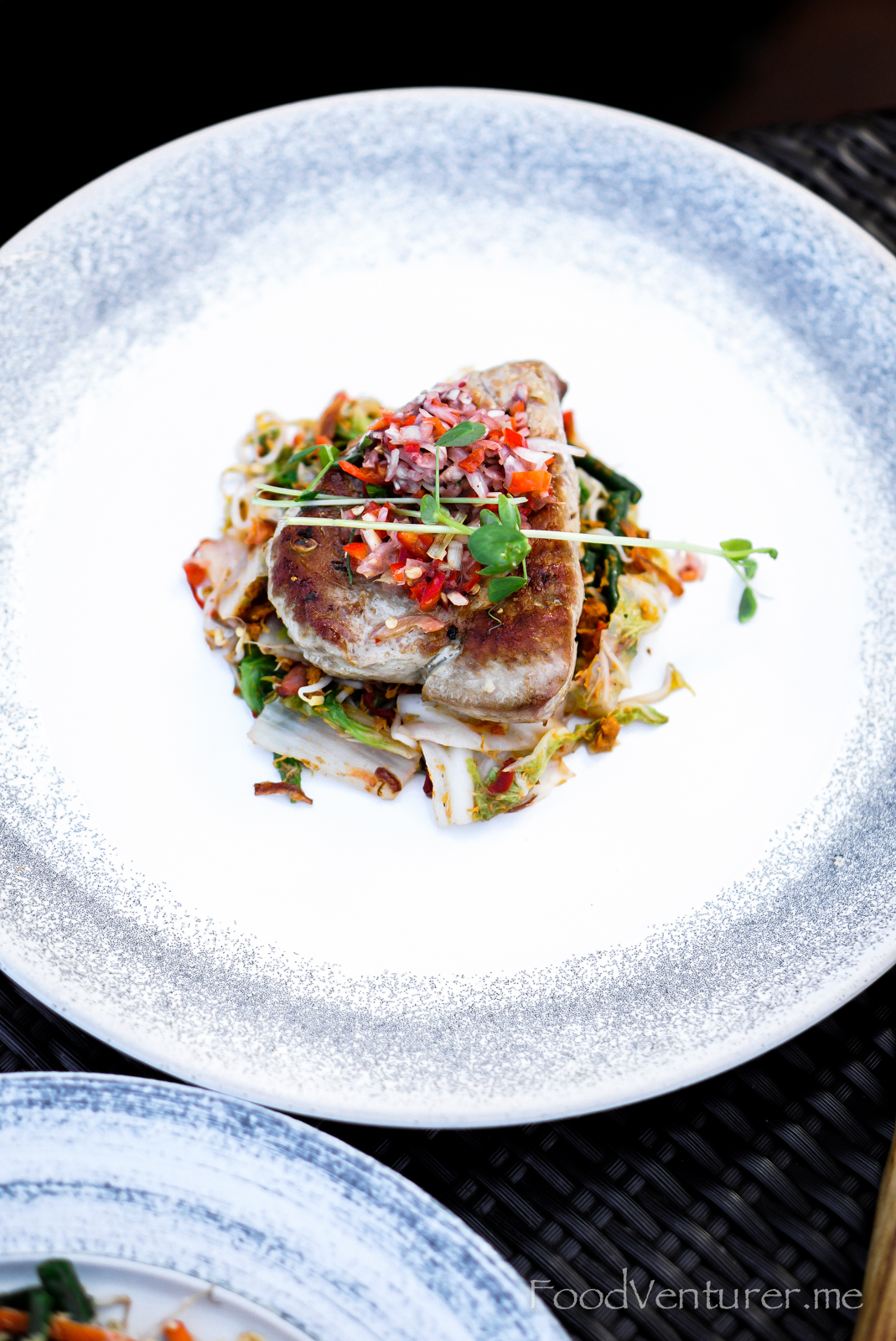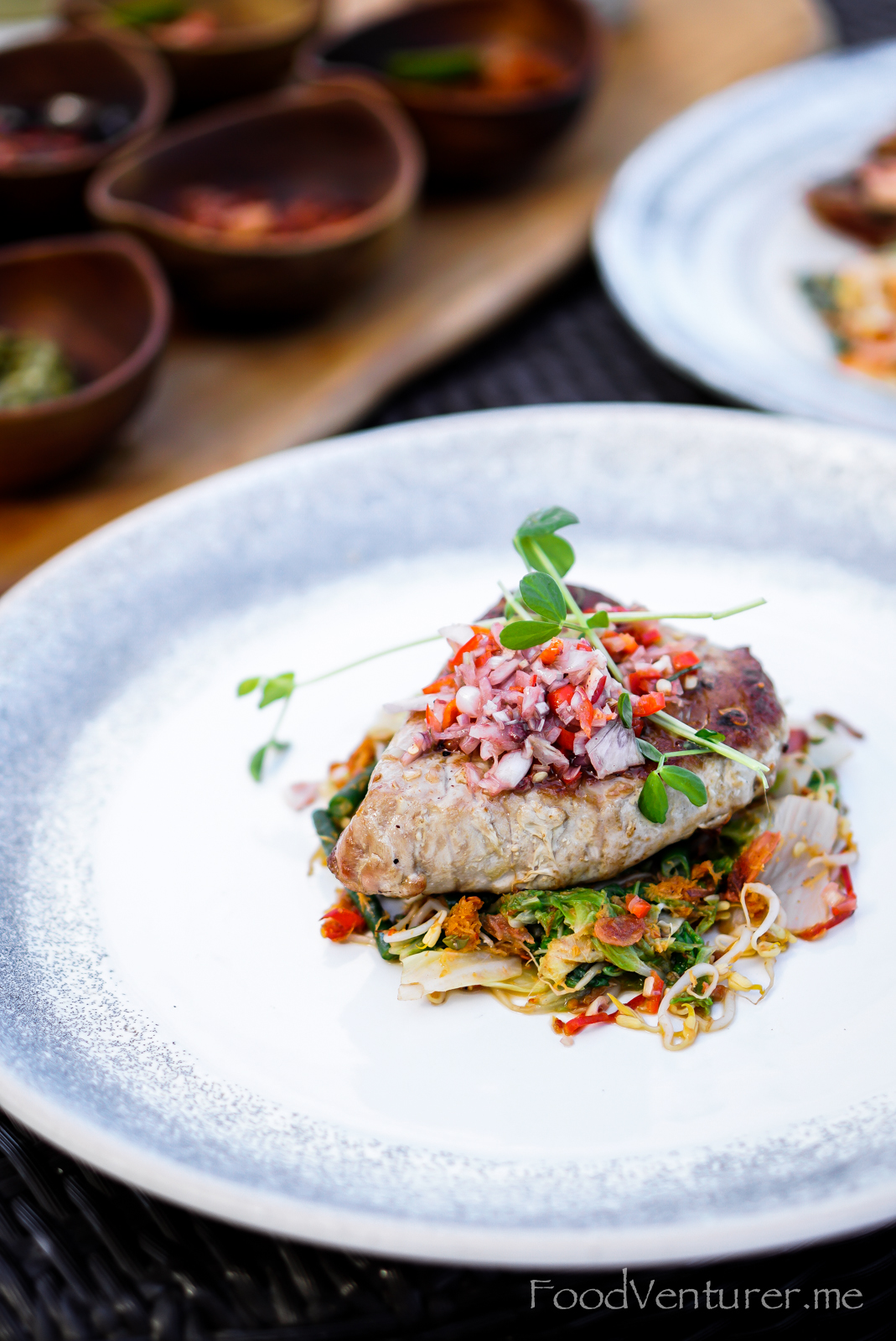 This one was said to be the signature here and after Chef Suasa joined The Edge, he made some revision for the whole list of menu, and the signature Tuna Bakar Sambal Matah remained in the list because of its popularity. After tasting, I seemed to like it but not entirely loving it. A huge chunk of tuna is usually tricky when cooked. It tends to be somewhat dry for my own liking. Oh, the sambal matah was superb anyway!
# Udang Sambal Kemangi – Papua (IDR 160 k)
Coconut grilled giant papuan prawn with lemon basil sambal.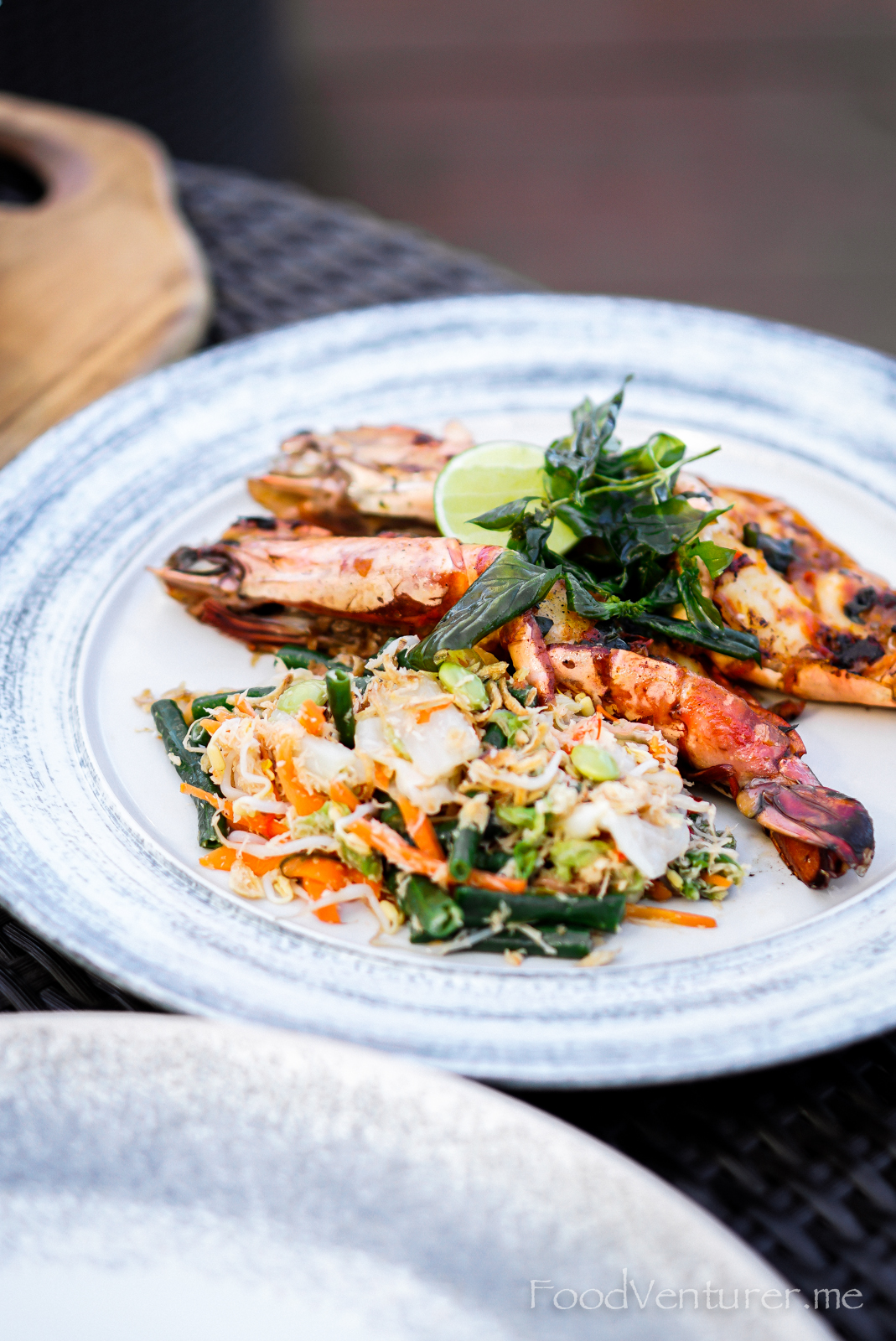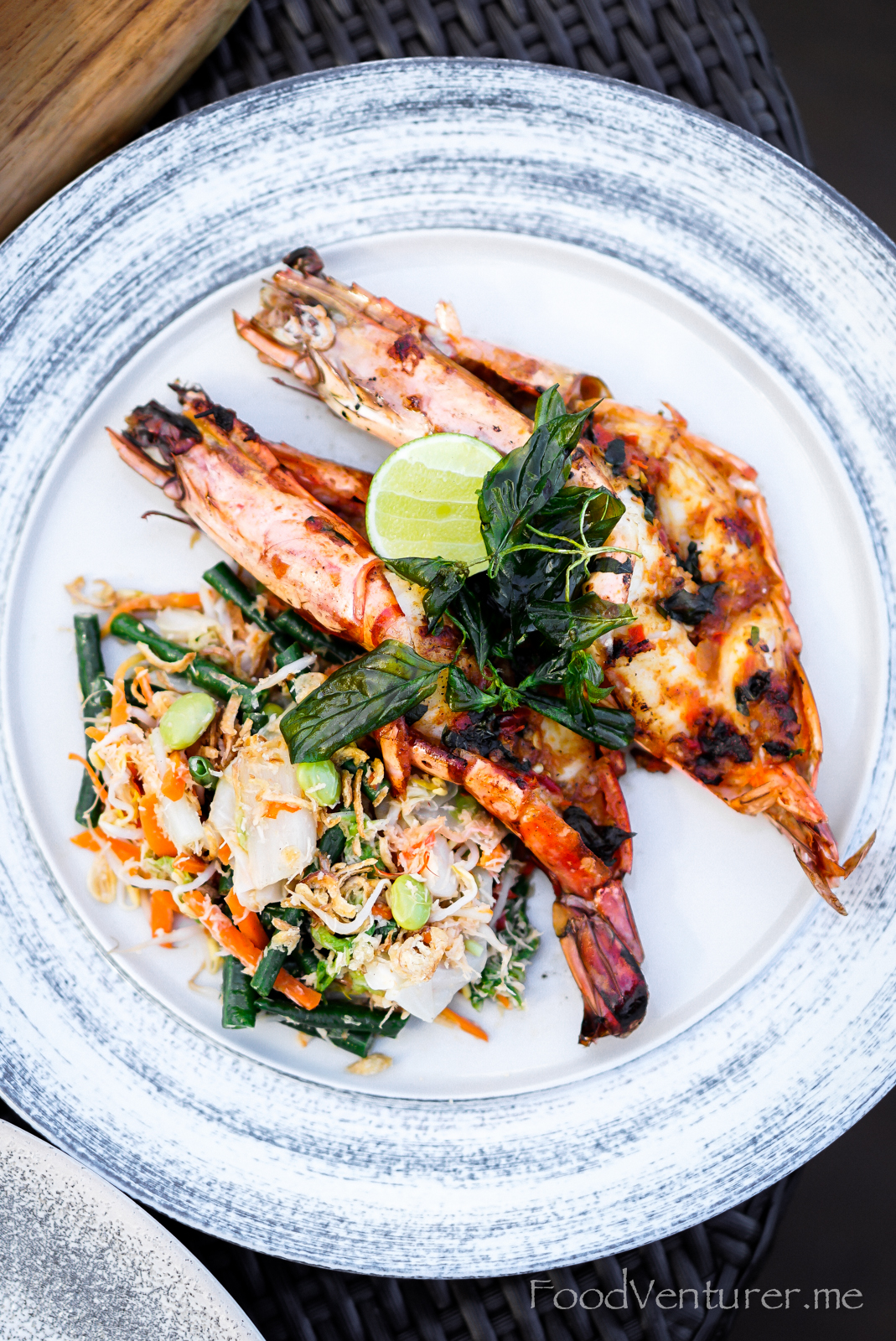 This was simply the best amongst all! The huge papuan giant prawns were real gem! They were as fresh as they could be, cooked perfectly right, and coated in delicious and fragrant sambal kemangi! Truly the highlight of this lunch.
# Assorted Sambal

Note:
– Price is subject to tax and service charge
– Prices above can change without any confirmation
We were having an awesome time here and we were glad to be back. With the preview of these goodness by Chef Suasa, we are sure that The Edge will thrive forward and people will appreciate the good food and crazy good vibe here.
I strongly suggest you to put The Edge on the list of your MUST-VISIT places in Bali, and if you're coming to Bali in September, be sure to visit OneEighty° and see the breath-taking clifftop bar for yourself!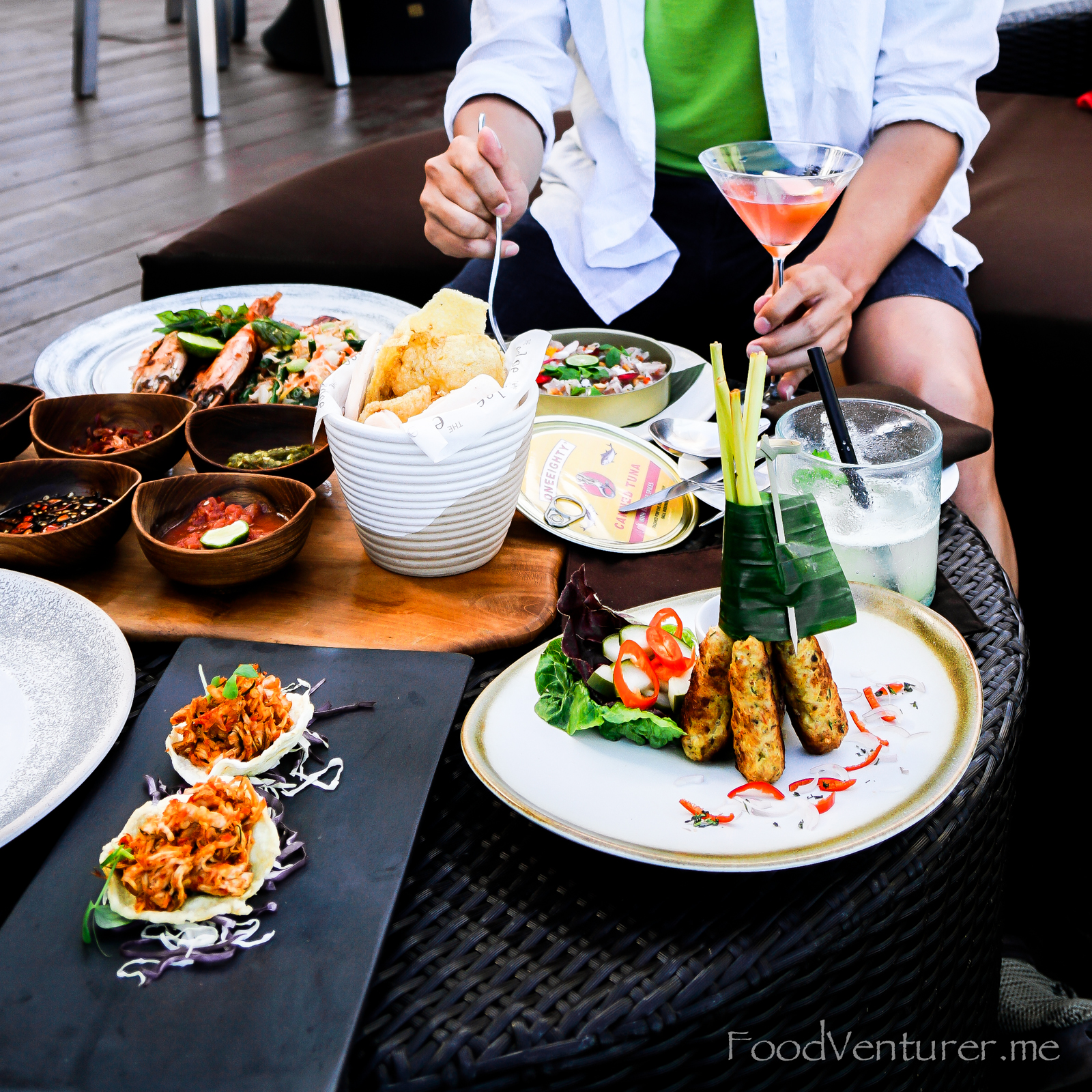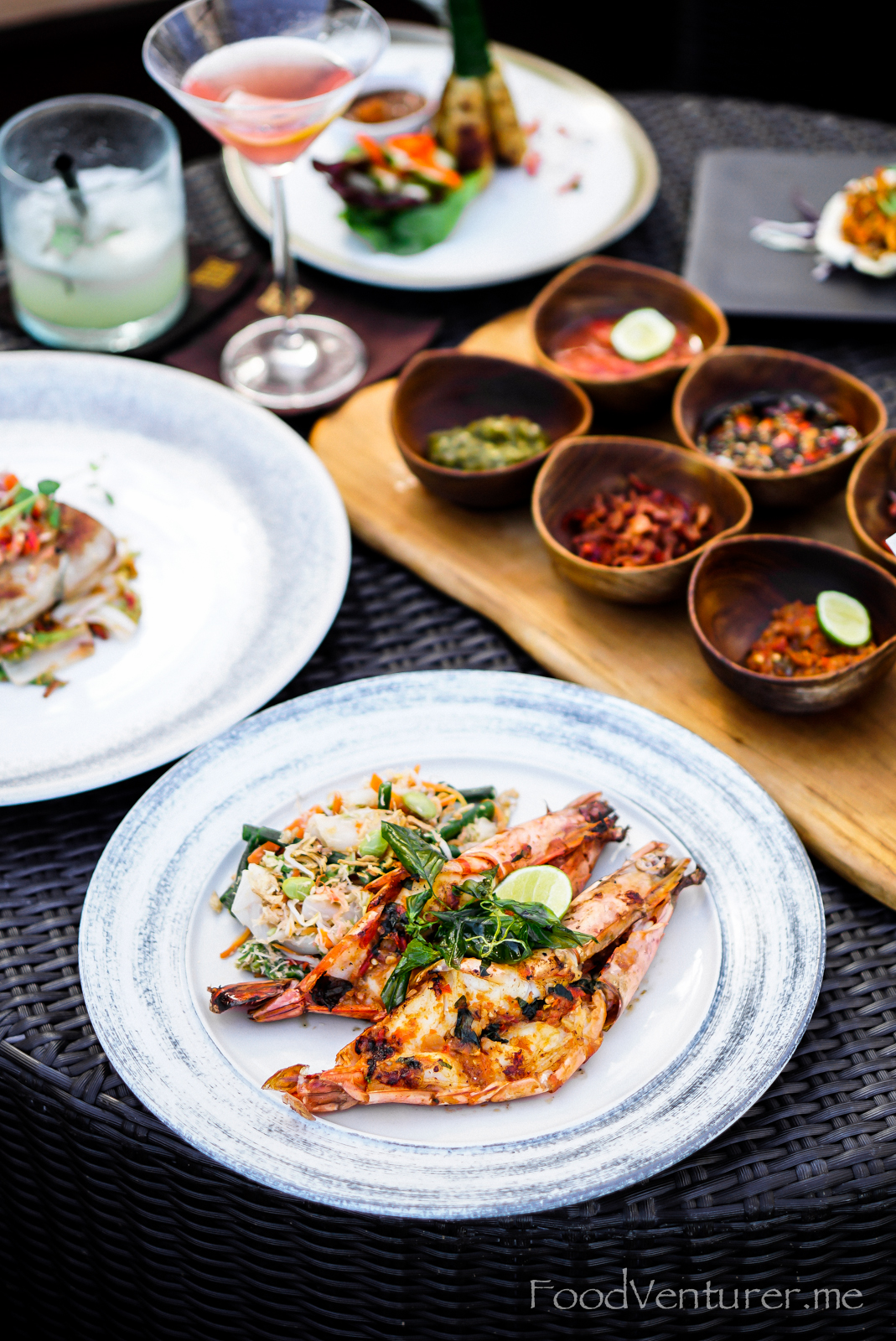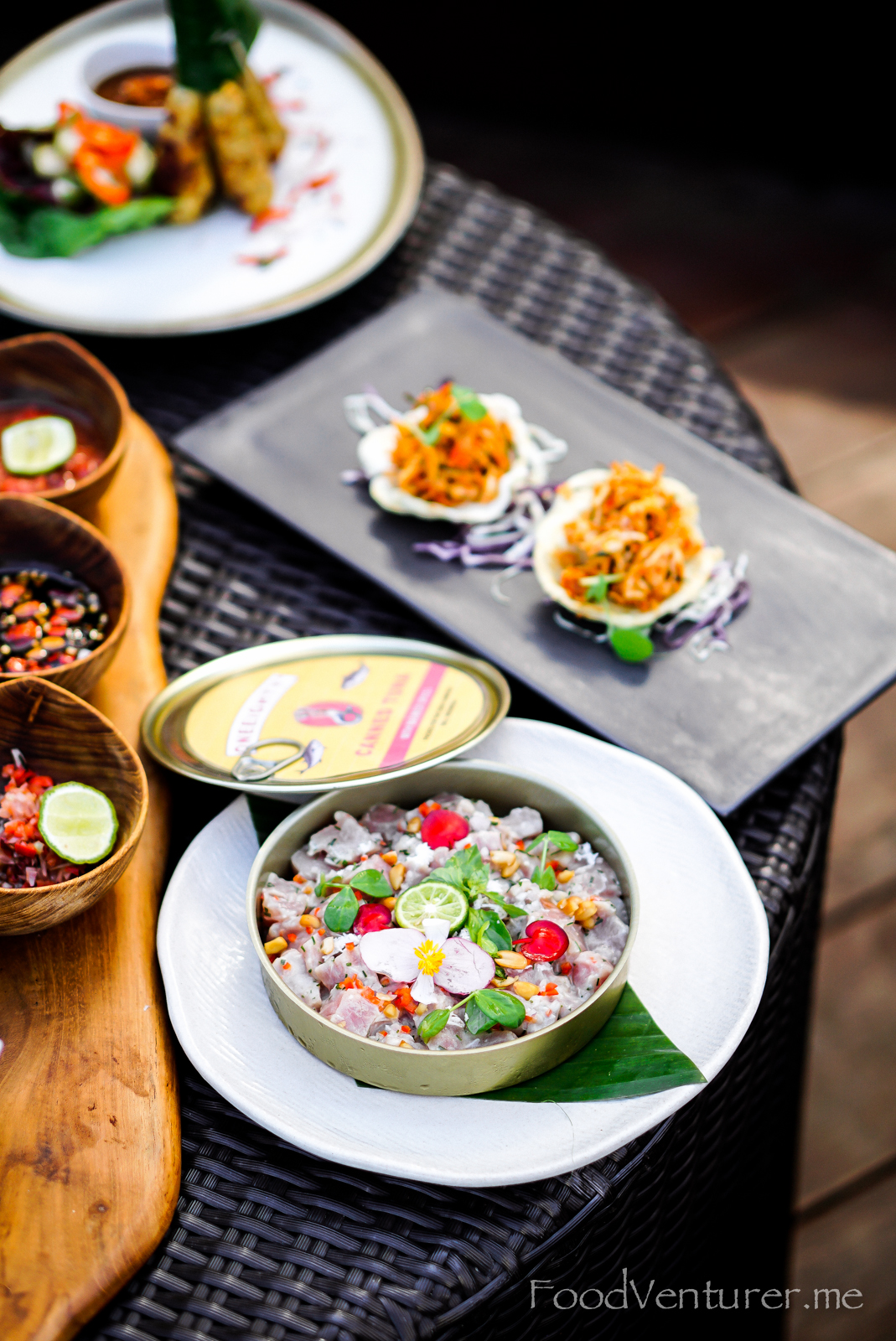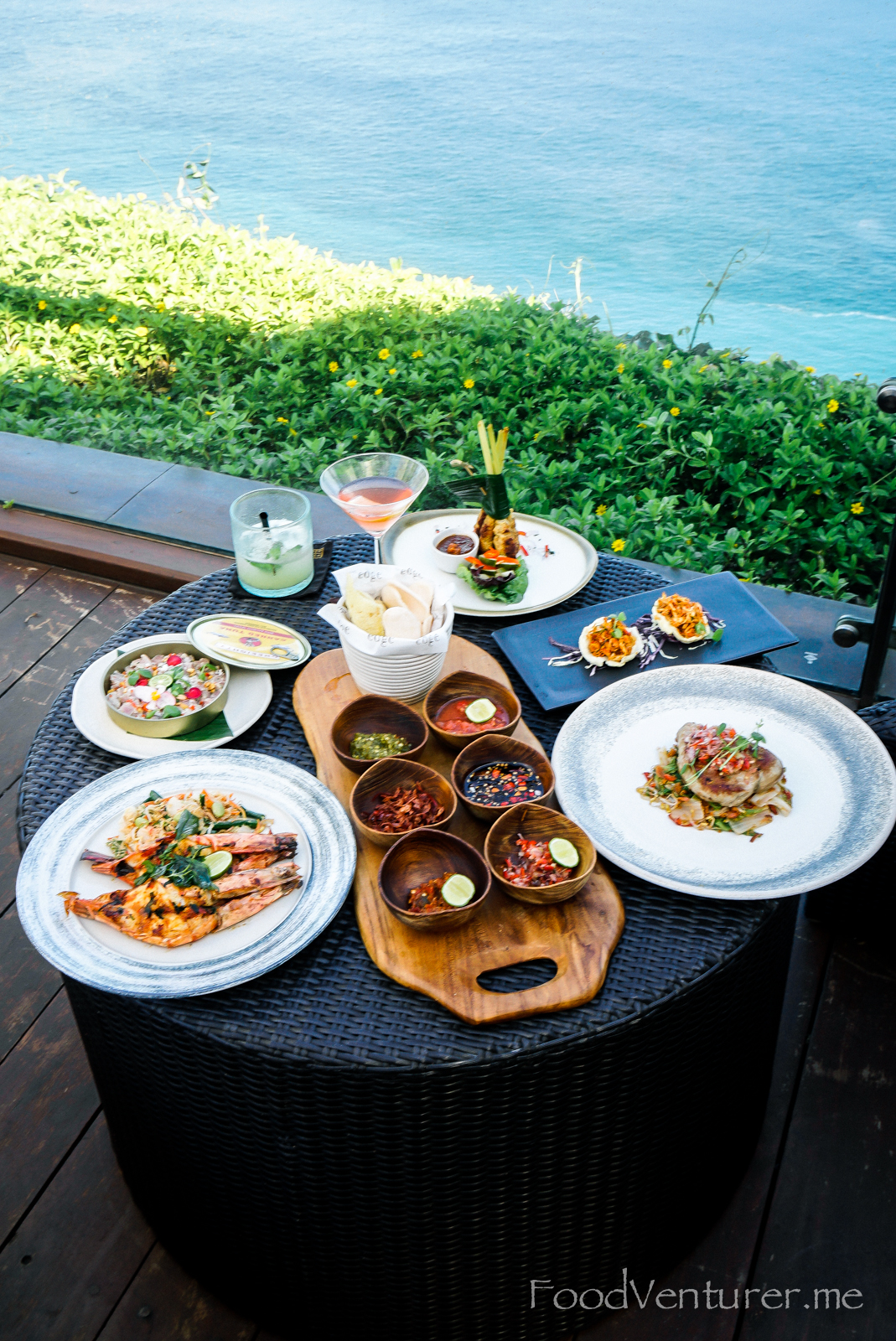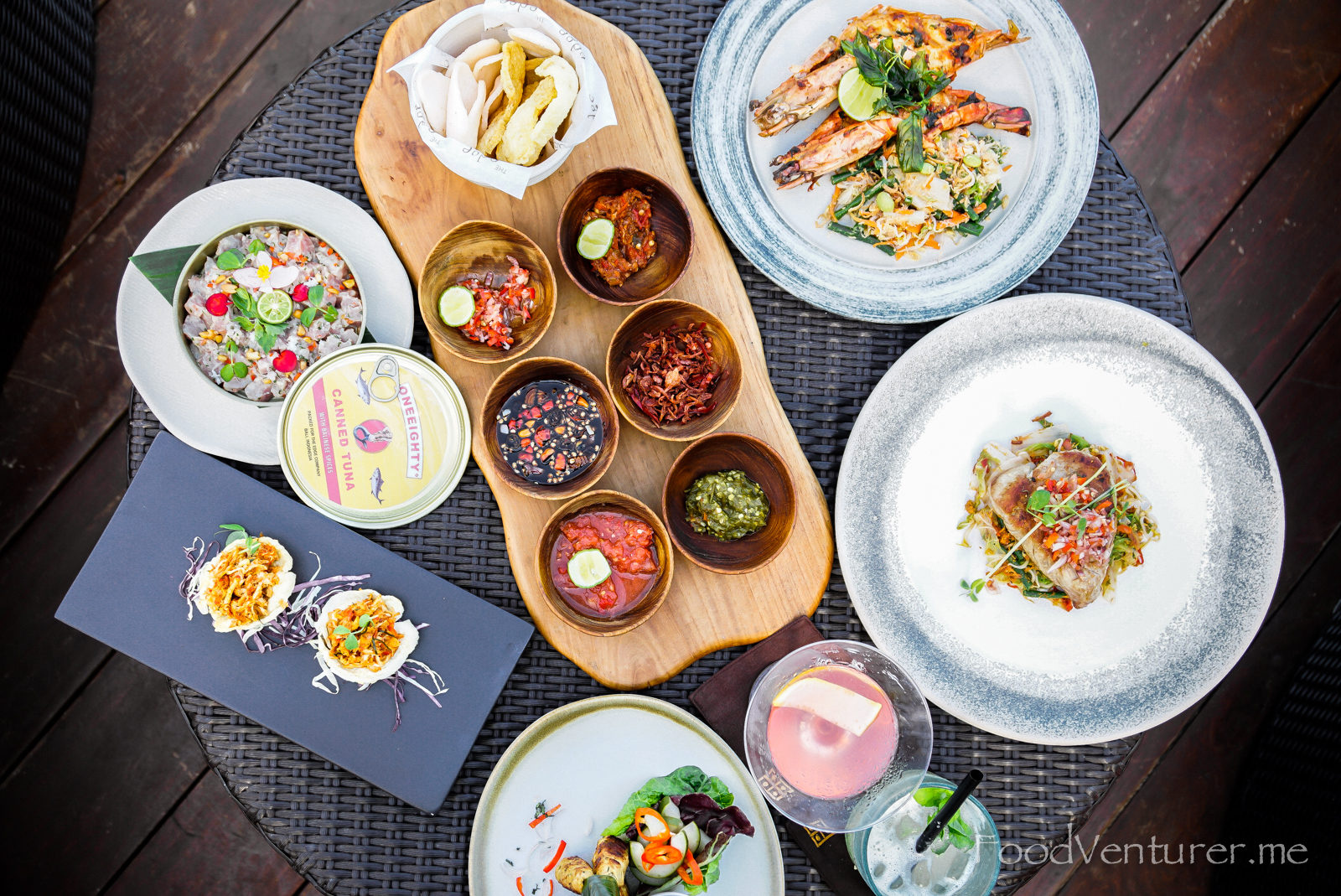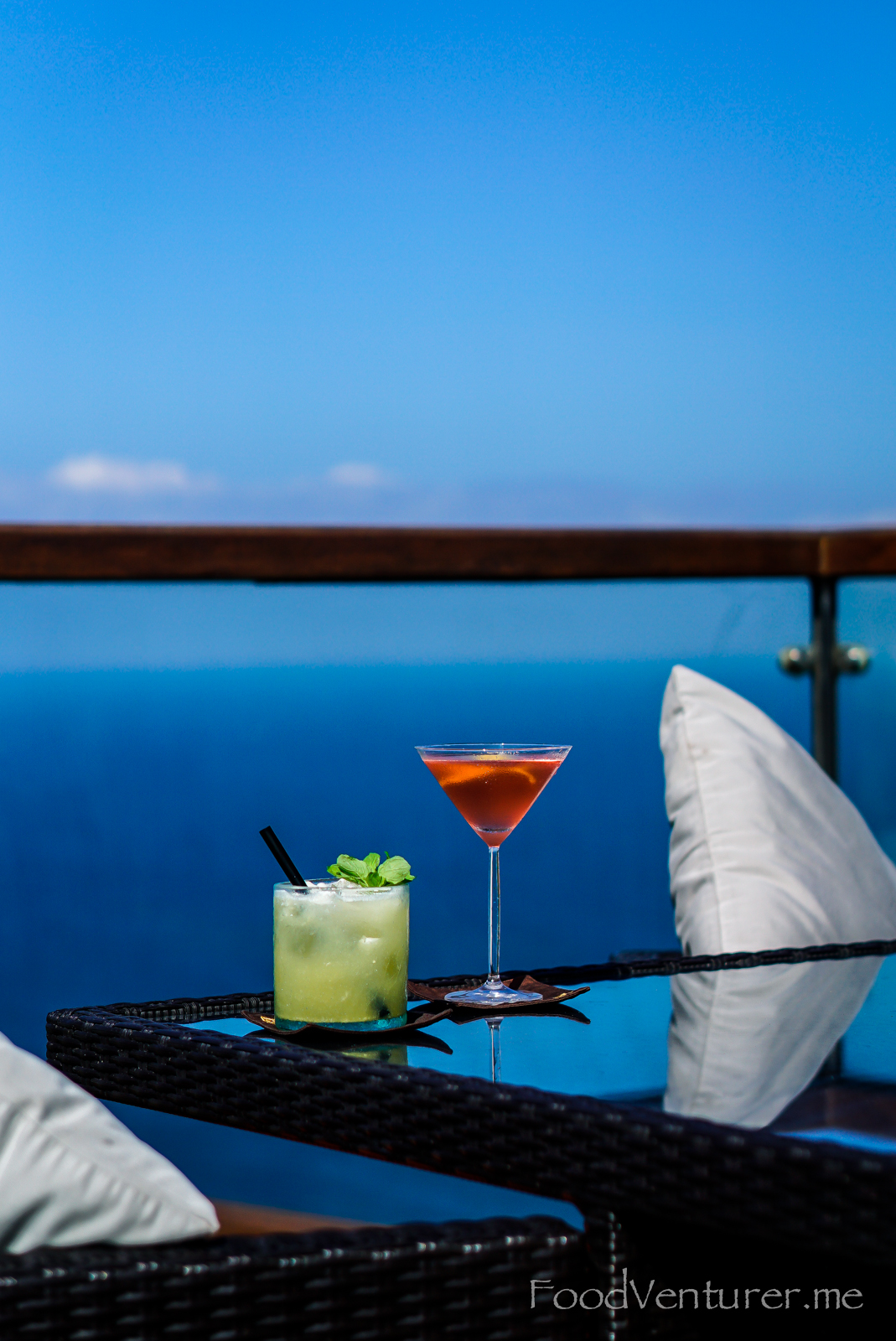 THE EDGE | BALI
Jl. Pura Goa Lempeh Banjar Dinas Kangin, Pecatu
Uluwatu BALI 80364 – INDONESIA
Phone: +62361-8470700
Fax: +62361-8470880
Email: intouch@edge.mesahotelsandresorts.com
Website: http://www.mesahotelsandresorts.com/theedge/
Instagram: @theedgebali
ONEEIGHTY°
Instagram: @oneeightybali